Villeray: Our take-out suggestions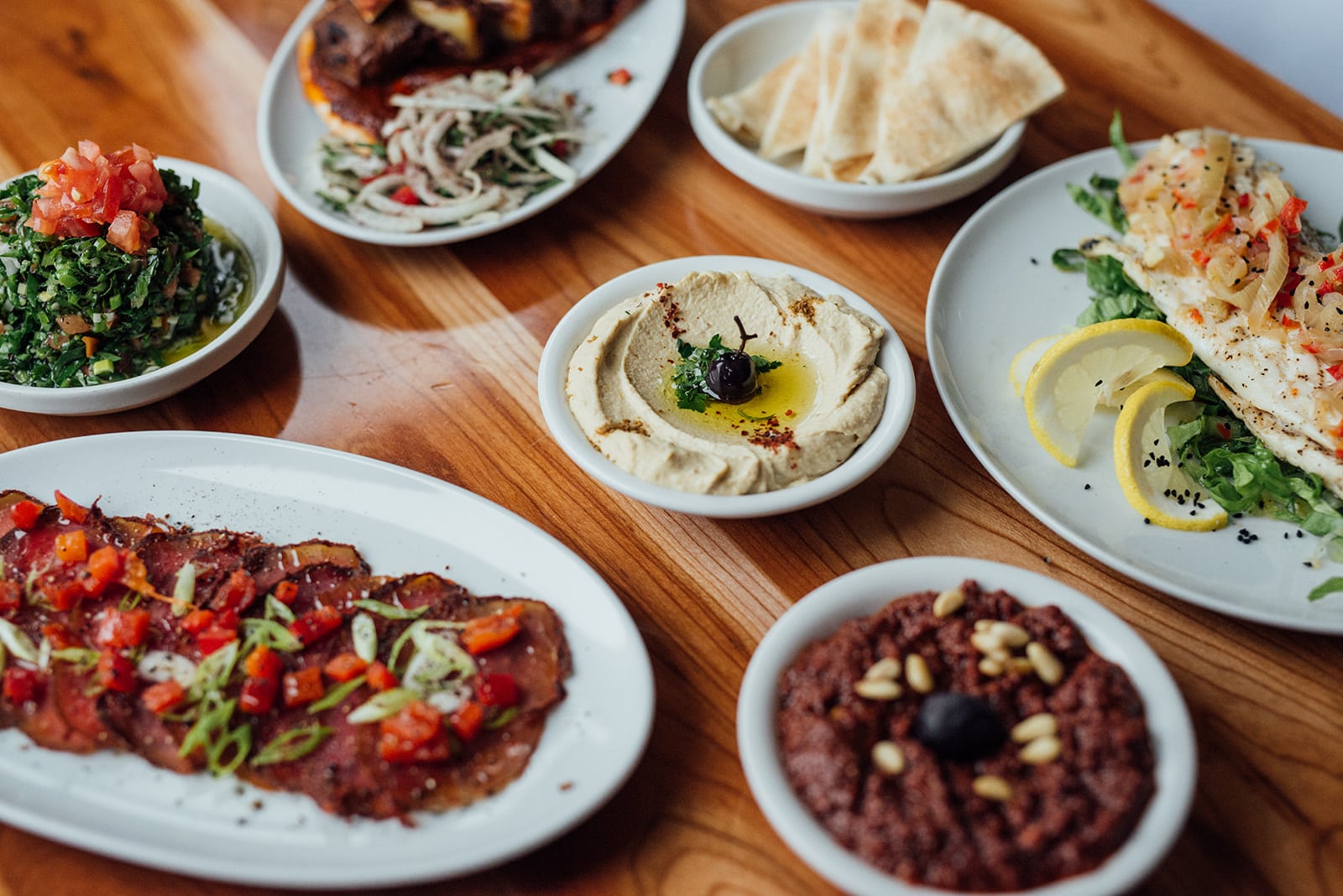 While everyone is confined to their homes, it's time to discover your neighbourhood and the gourmet addresses to be found there. You can use the interactive map showing all the addresses on this list to find your way around the neighbourhood. The best places to order take-out in Villeray are listed to make it easier for those looking for good food close to home.
This list also includes a variety of restaurants, bars and cafes with flavours from around the world, all within walking distance of your home. You don't have to go all the way across the city to enjoy a good meal. Instead, you can discover the gourmet gems in your neighbourhood while encouraging your local merchants.
While this list of gourmet addresses is not as extensive as those in the surrounding neighbourhoods, it is not to be underestimated. Some of our favourite restaurants are located here, places not to be missed when you are passing through or if you live nearby and are feeling peckish.
For other suggestions, consult the general list of open restaurants that offer a take-out menu. If you're craving a particular dish (burger, dumplings, sushi, pizza…), we recommend consulting our other lists of good take-out places, specifically designed to give you ideas in the particular context of the pandemic. It's always great to discover your neighbourhood and the best it has to offer.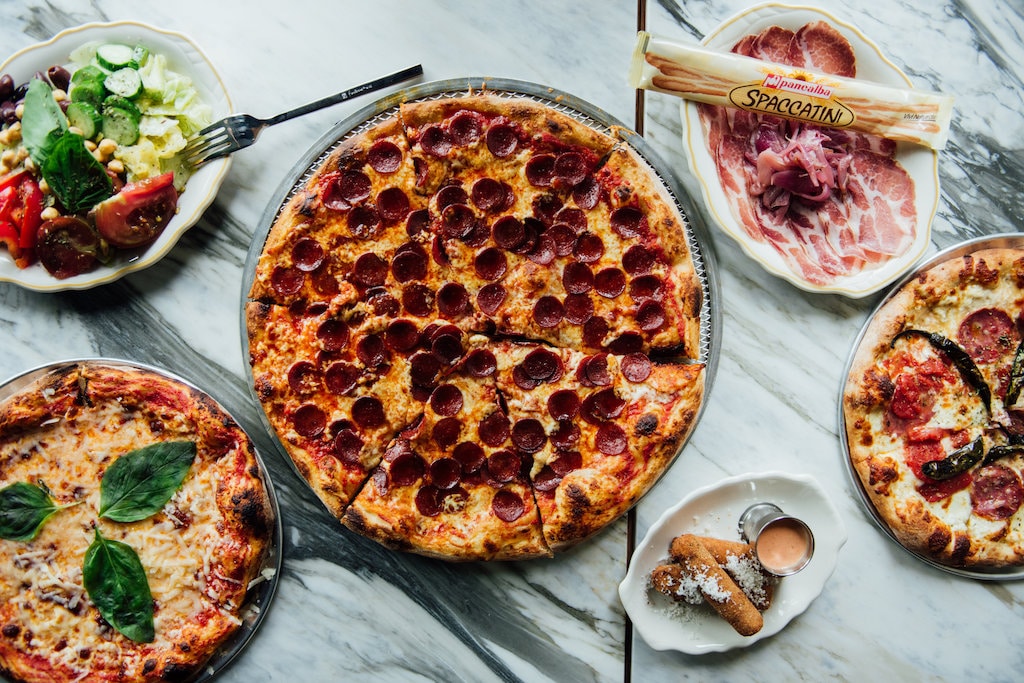 Vesta
Pizza – $ (Back on January 10). Vesta is a comforting trattoria with Quebec flavour. On the take-out menu: New York-style pizzas with a Montreal-style crust: thin dough, melted cheese and a thicker sourdough-based crust. There is also a nice selection of wines to accompany the take-out menu.
206 Rue Jarry Est
Montréal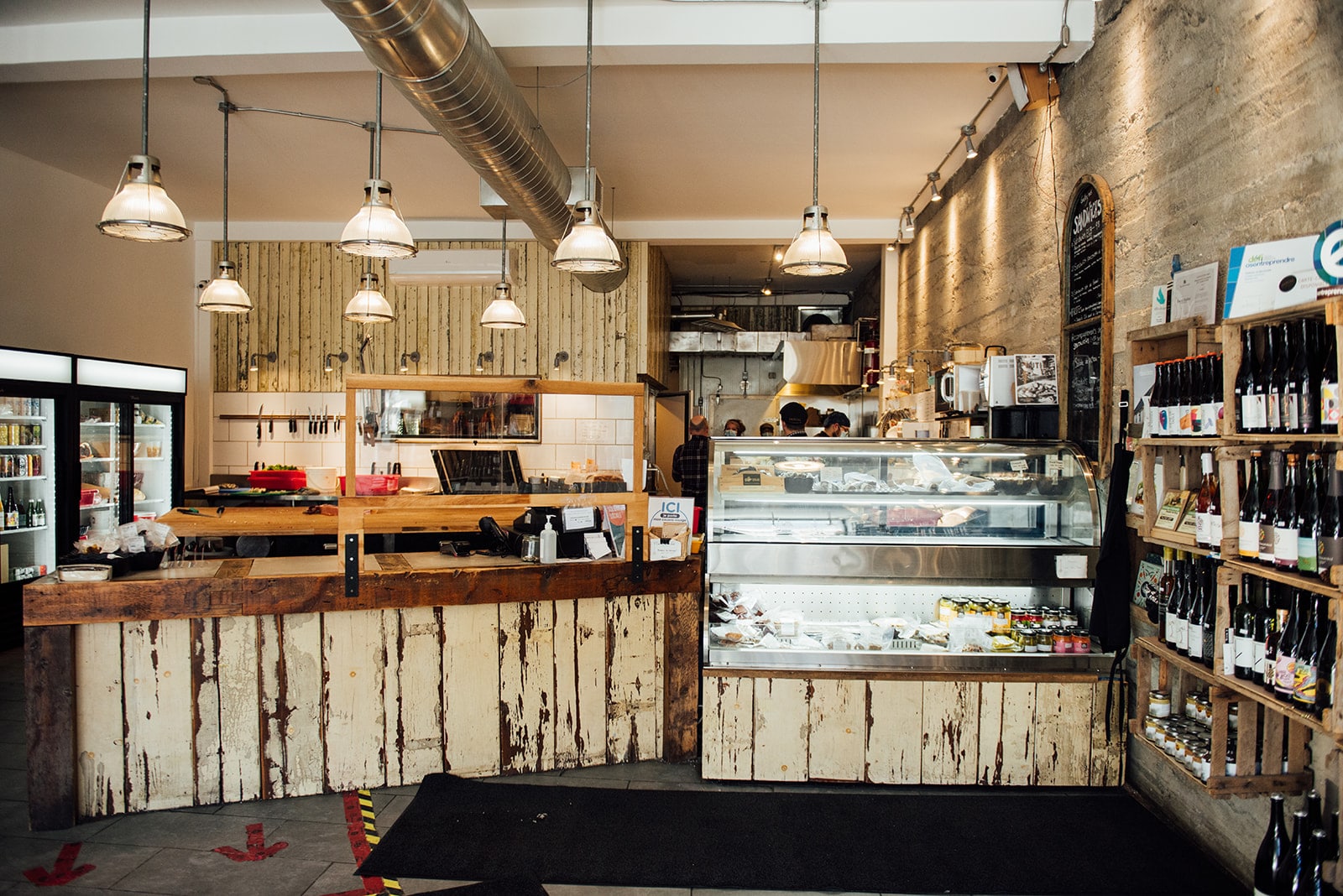 Pascal le boucher
Butcher shop – $$ Here you'll find beef, pork, lamb and free-range poultry available in various cuts, as well as plain or marinated. Pascal le Boucher also offers a fine selection of farm cheeses, farm milk and yogurt, stocks and broths, game, and fine charcuterie. He also makes delicious gourmet sandwiches.
8113 Rue Saint-Denis
Montréal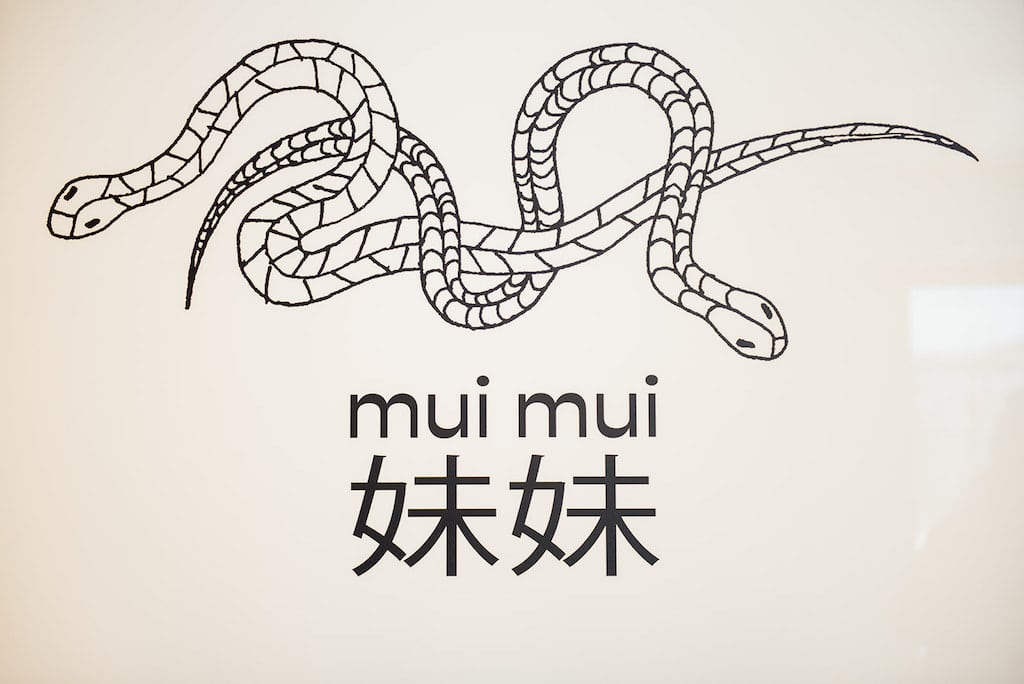 Asian – $$ Here, the menu reflects a fusion of many Asian cuisines for an amazing breadth of flavours and textures. The menu includes dishes that have marked the past years of Chef Minh Phat's Orange Rouge, such as the ribs glazed with soy, sugar and Gochujang or the yellowfin tuna on sesame rice and peanuts, etc… Other small delights complete the menu, with several choices of vegetable, protein and dumpling dishes.
149 Rue Jean-Talon Ouest
Montréal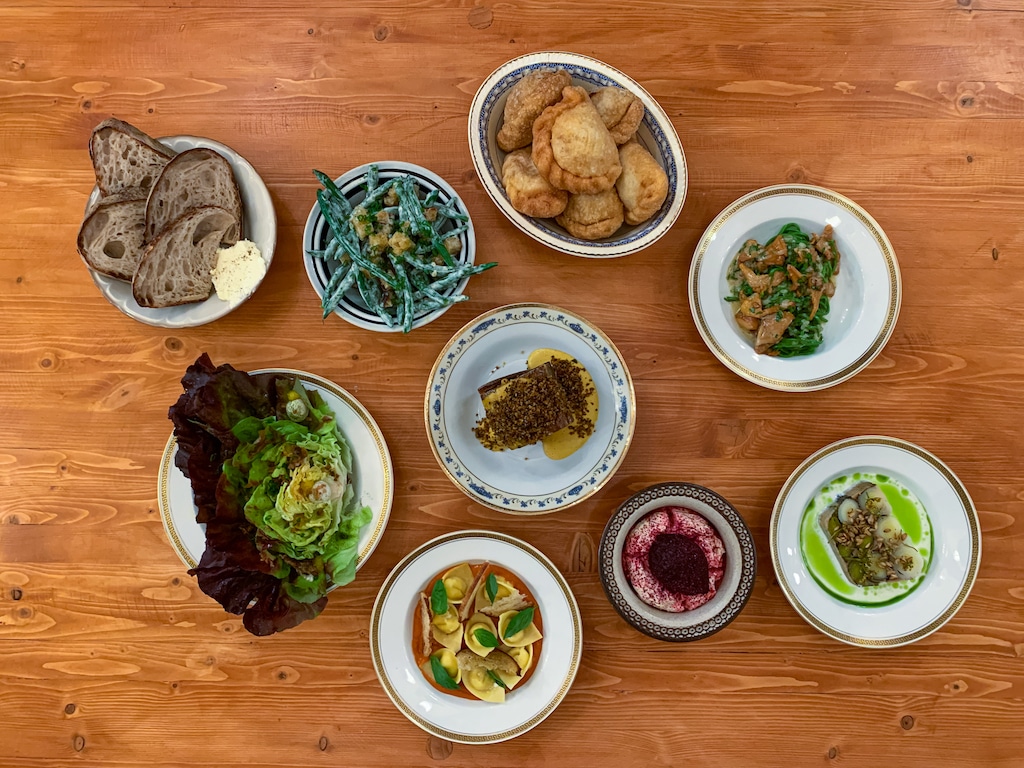 Knuckles
Gastronomic snacks and wine – $ Knuckles is a place to "pick up a good snack with a bottle of wine" on Jarry. Here you can enjoy delicious homemade food marked with a little Italian influence.
241 Rue Jarry Est
Montréal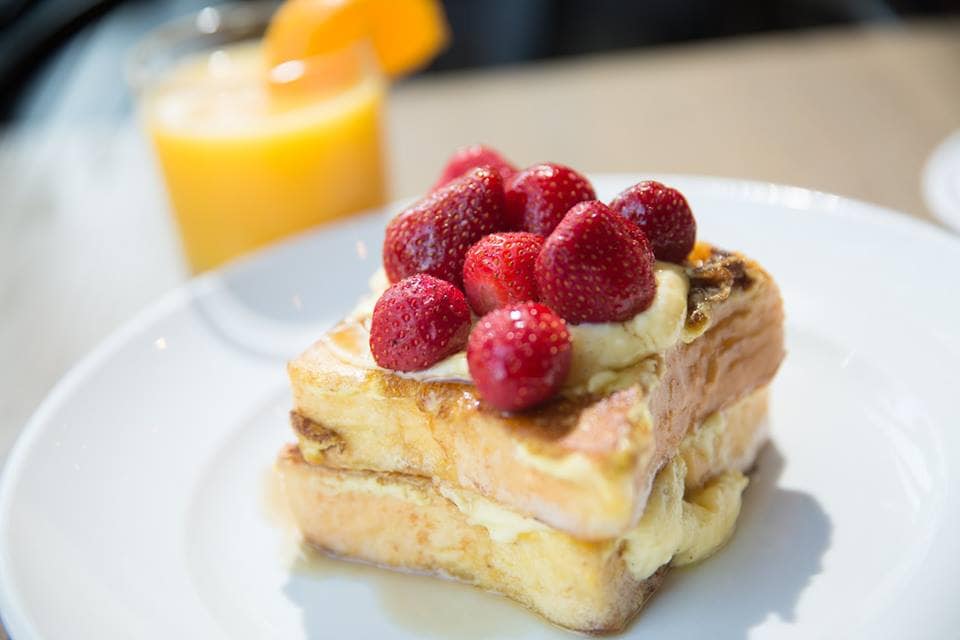 Spanish Ready-to-Eat – $$ Take the Mesón and Tapéo restaurant experience home with you with some of the most popular dishes from both establishments thanks to Marché Tapéo-Méson. This mouth-watering ready-to-eat menu includes irresistible shrimp paellas and fideos, basil chicken, and grilled calamari, among many others, as well as various appetizers to share.
345 Rue Villeray
Montréal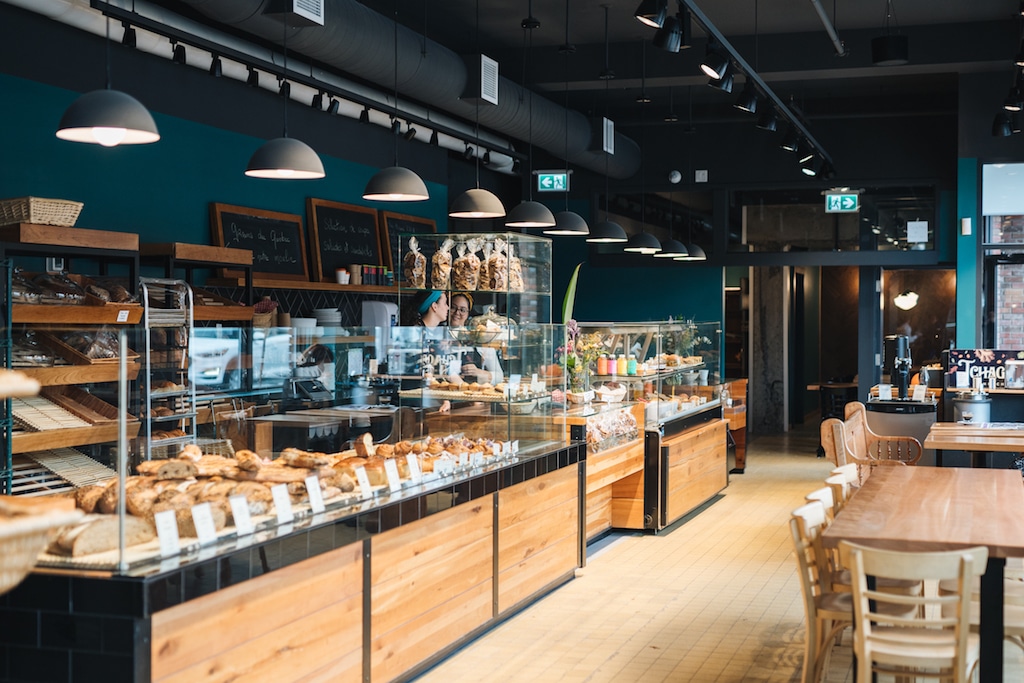 Boulangerie Jarry
Bakery – $ We go to Boulangerie Jarry to pick up some very good fresh bread, delicious pastries, as well as some options for lunch: sandwiches, soups, quiches, etc, with a special focus on local products and producers!
380 Rue Jarry Est
Montréal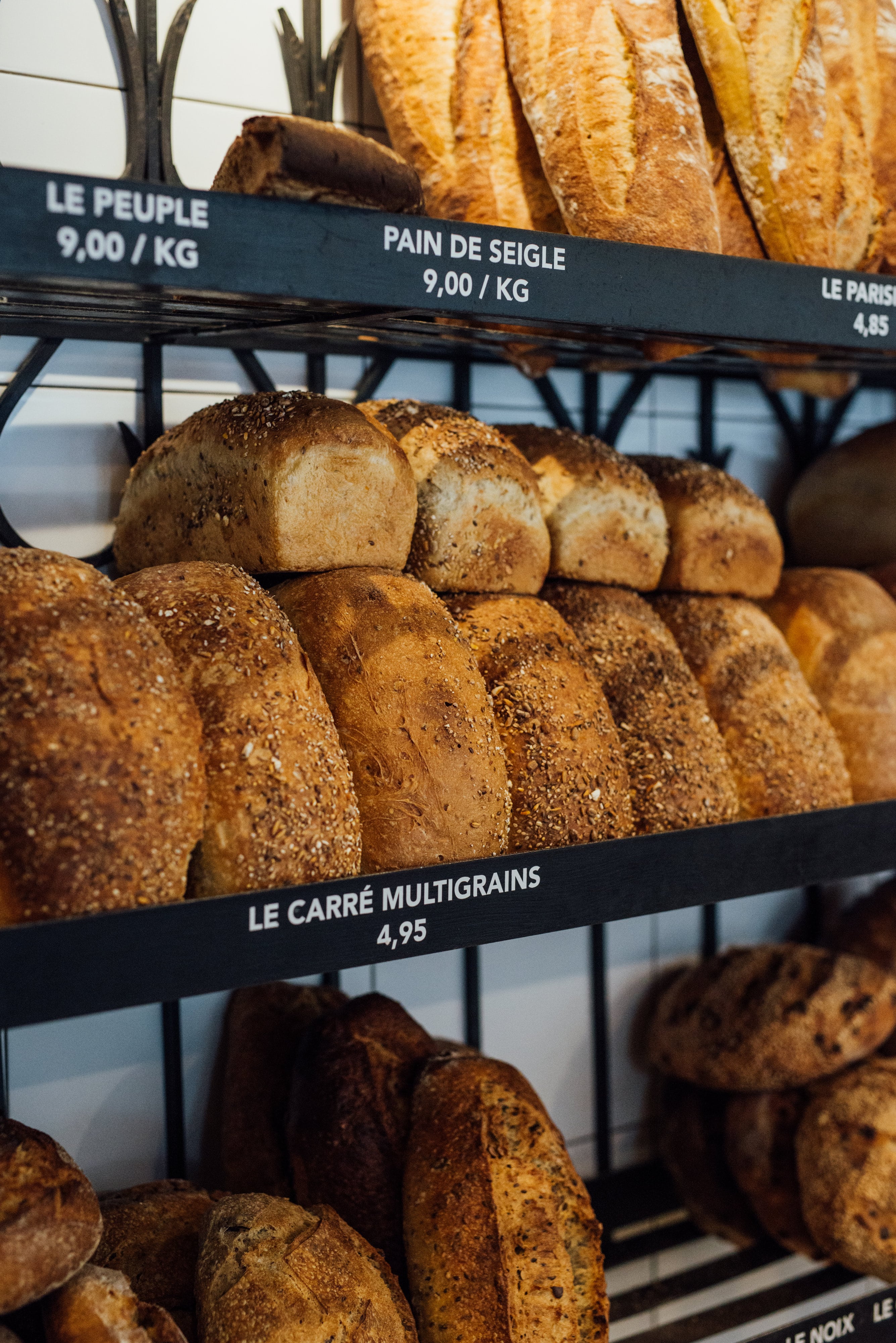 Bakery – $
357 Rue de Castelnau Est
Montréal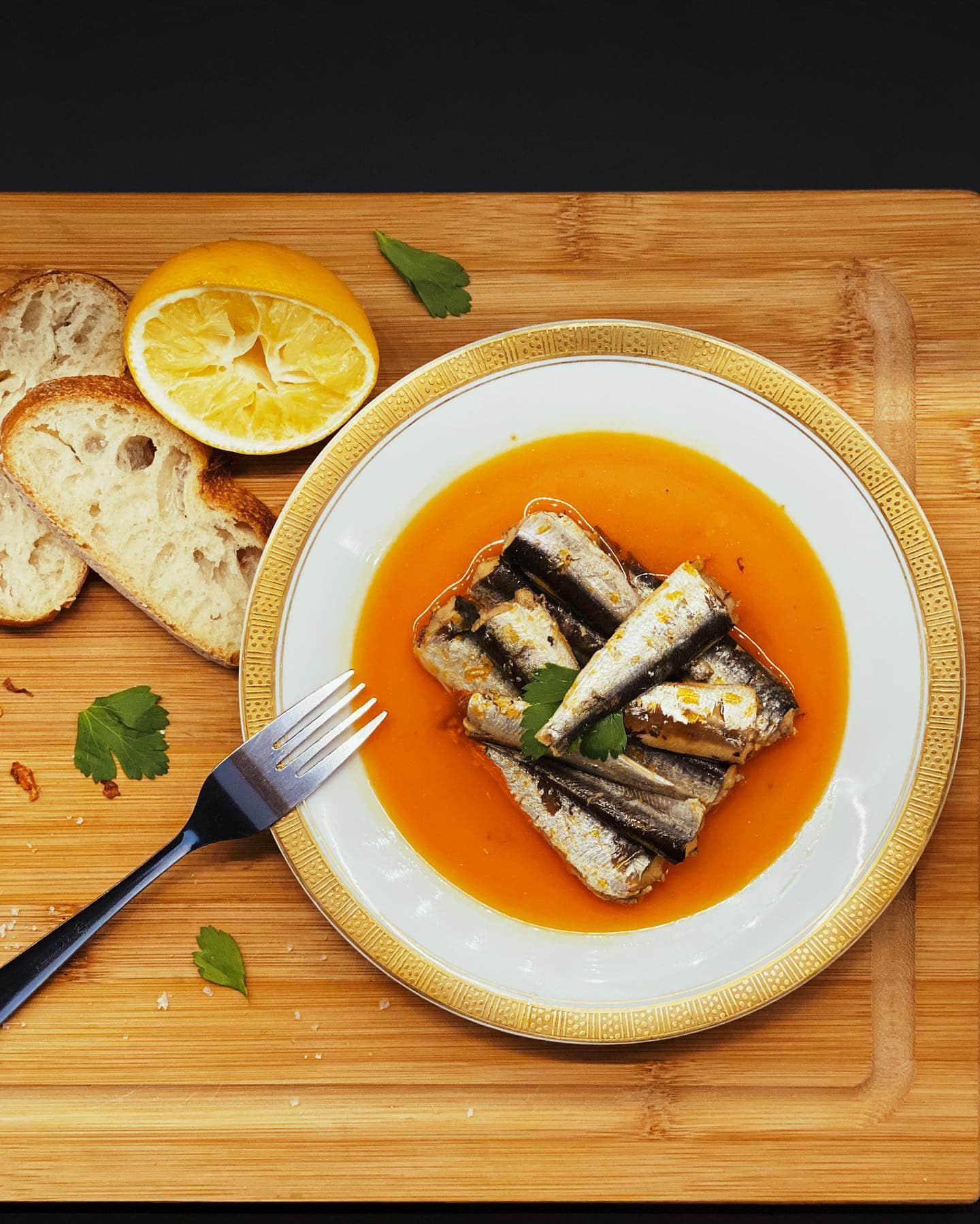 Spanish Aperitif – $$ (Back on January 19). Italian and Andalusian inspired dishes with a nice selection of natural wines.
244 Rue Jarry Est
Montréal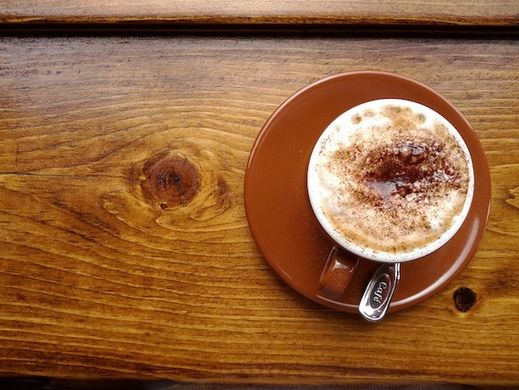 Café Vito
Italian cafe, sandwiches and pastries – $ The small counter offers a nice selection of sandwiches and pastries, and of course, good Italian coffee. You'll notice their homemade cakes, croissants and cookies upon entering, as well as some of the best cannolis in town. They also make delicious prosciutto, bologna, and jerk chicken sandwiches, as well as a solid breakfast sandwich. Lastly, they have ice cream in the summer.
151 Rue Villeray
Montréal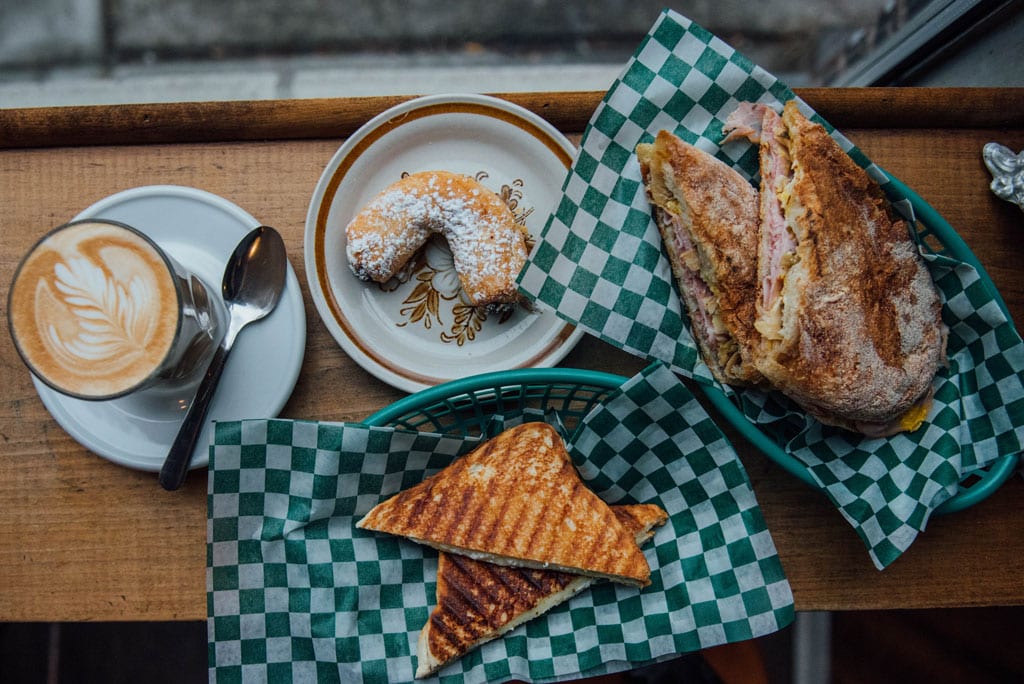 Italian cafe, sandwiches and pastries – $ To accompany your coffee, the establishment offers very good sandwiches with Italian flavours like their ciabattas, as well as a delicious grilled cheese. On the counter, you'll also find lovely pastries sourced from local bakeries. Try their affogato this summer on their lovely terrace!
432 Rue de Castelnau Est
Montréal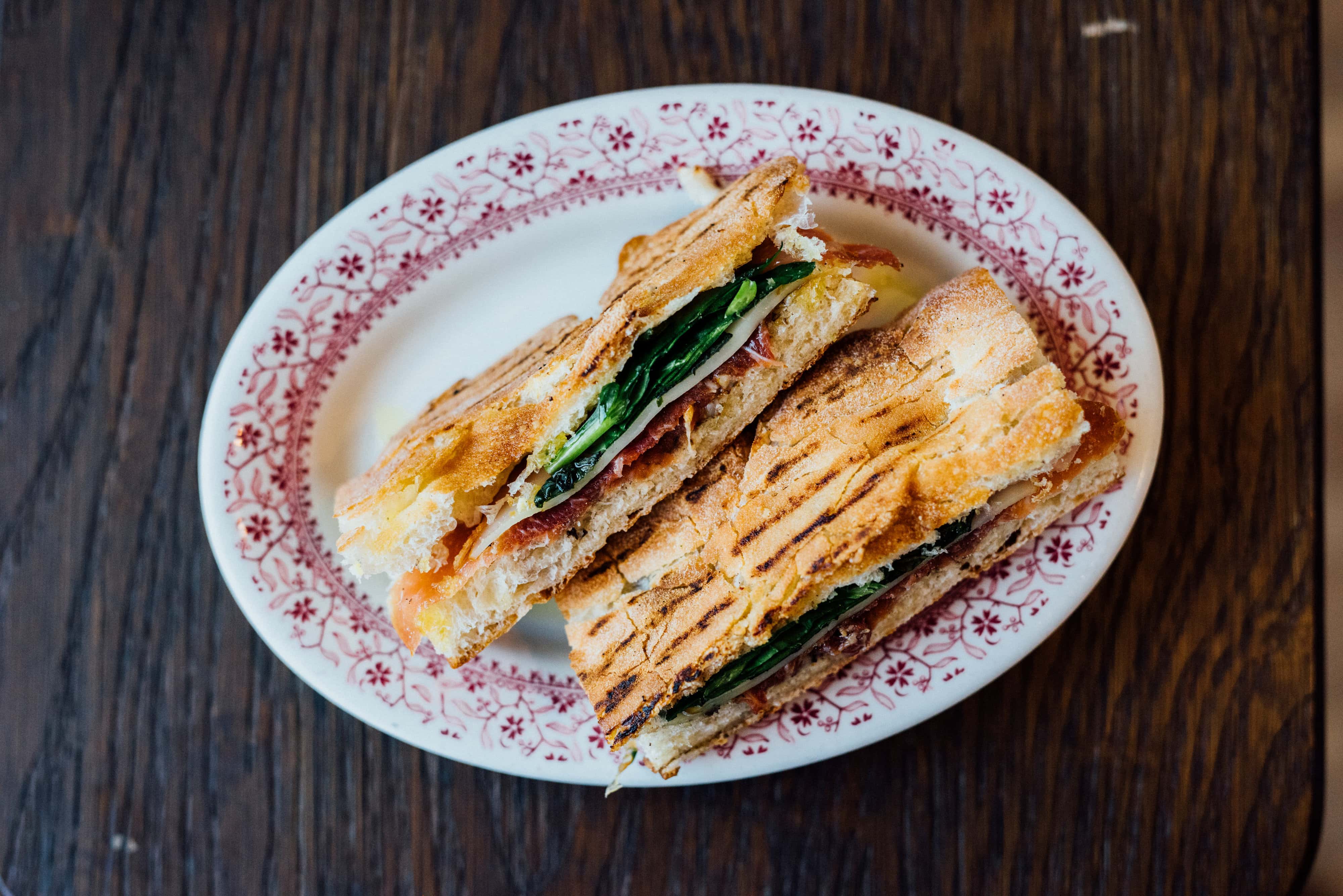 Italian cafe, sandwiches and pastries – $$. The menu is simple and short: tramezzini, sandwiches, baked goods and pastries; all delicious ways to satisfy your cravings. The house also offers several Italian pastries from different establishments in the neighbourhood.
709B Rue Jarry Est
Montréal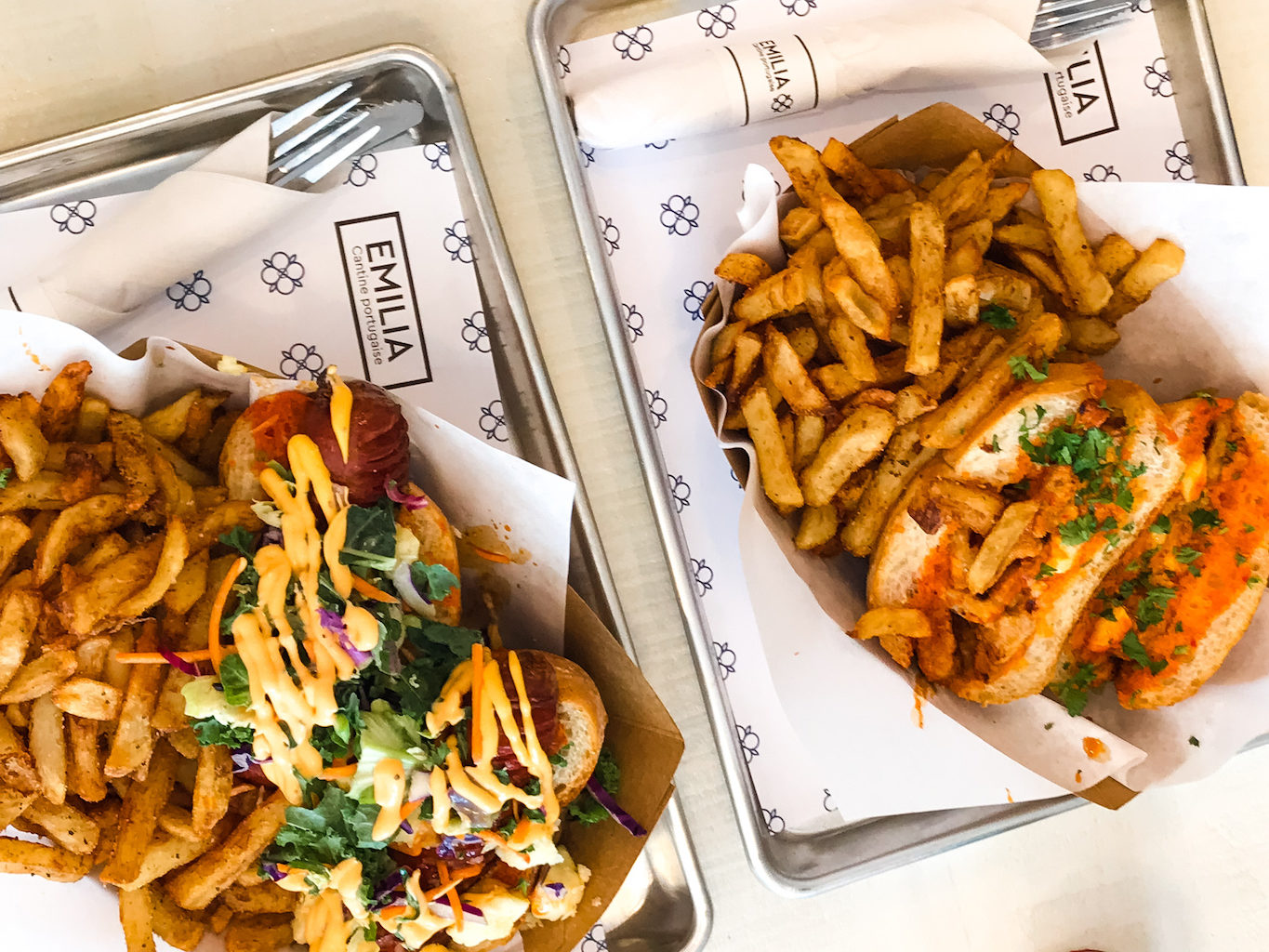 Portuguese Rotisserie – $ Here, Portuguese chicken is served with a nod to Quebec specialties. Served on its own (with fries and salad, if you'd like), in poutine or in sandwiches, the chicken is served with your choice of sauce – we love the spicy one.
7901 Rue Saint-Dominique
Montréal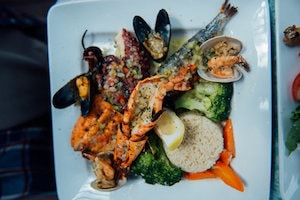 Portuguese Rotisserie – $ The Imperio team prepares dishes with authentic Portuguese flavours. Among the specialties of the house are all kinds of grilled meats: cod, octopus, chicken and sausages.
1292 Rue Jarry Est
Montréal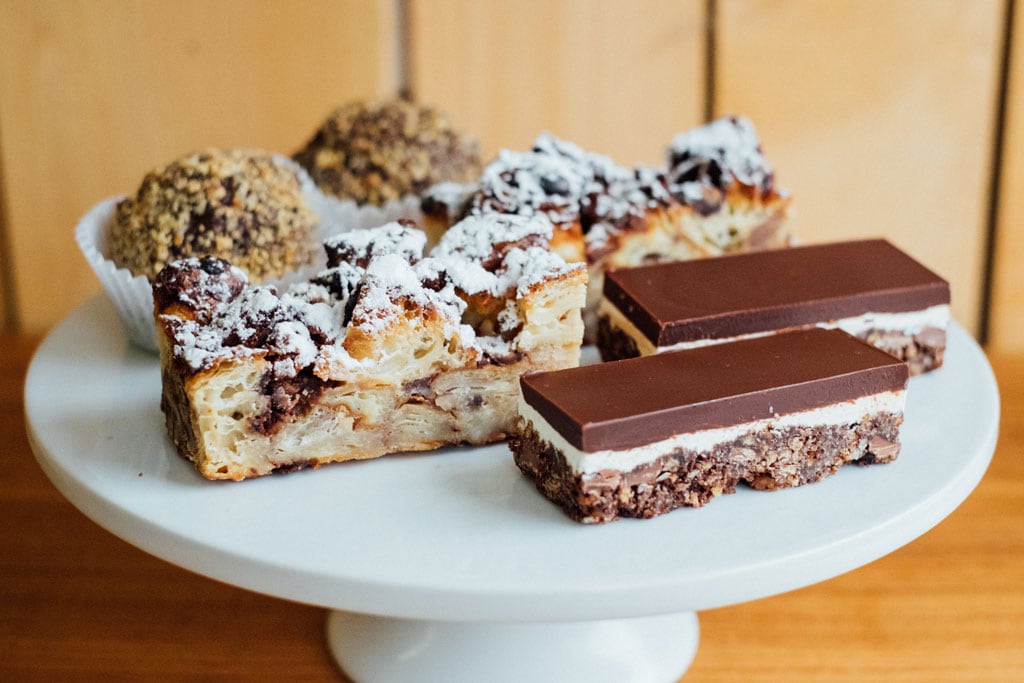 Pastry shop – $ (Back on January 17). Mlles Gâteaux is a small artisanal patisserie located on Villeray Street that offers delicious pastries to local customers and gourmands from all over. Among the specialties of the house: the Queen Elizabeth cake, a very light lime cheesecake, lemon pie and carrot cake.
363 Rue Villeray
Montréal
206 Rue Jarry Est Montréal H2P 1T5
8113 Rue Saint-Denis Montréal H2P 2G7
149 Rue Jean-Talon Ouest Montréal H2R 2W9
241 Rue Jarry Est Montréal H2P 1T6
345 Rue Villeray Montréal H2R 1G8
380 Rue Jarry Est Montréal H2P 1T9
357 Rue de Castelnau Est Montréal H2R 2C3
244 Rue Jarry Est Montréal H2P 1T5
151 Rue Villeray Montréal H2R 1G4
432 Rue de Castelnau Est Montréal H2R 1R3
709B Rue Jarry Est Montréal H2P 1W2
7901 Rue Saint-Dominique Montréal H2R 1X8
1292 Rue Jarry Est Montréal H2P 1X1
363 Rue Villeray Montréal H2R 1H1