Where to Eat Between Classes in Shaughnessy Village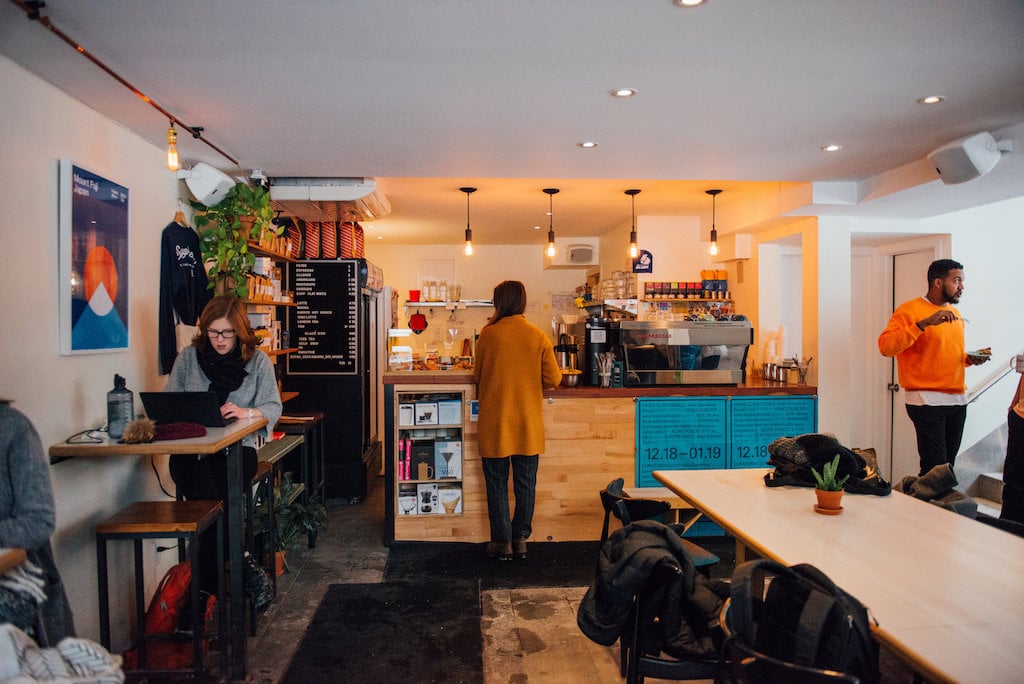 Autumn is here, and with it the new school year. Soon we'll be seeing the blaze of colour, mid-term exams, apple picking, seemingly endless courses and study sessions with friends. Students face many challenges during this pivotal period in their lives, which brings with it its share of adversity, but also precious memories.
With the start of the new academic year, it's important to remember the influence that the restaurants and cafés near CEGEPs and universities have on neighbourhood and student life. Shaughnessy Village, in downtown Montreal between Guy-Concordia and Atwater stations, is a perfect example of a thriving area that continues to surprise us with its impact on the student community. The area is bursting with places to pick up a lunch between classes, study with a coffee in hand, or enjoy lively discussions with classmates over a good meal.
To make the most of your time as a student, here's a selection of cafés and restaurants in Shaughnessy village and the surrounding area that will become, if they're not already, must-visits during your studies.
To find out where and what to eat in Shaughnessy Village, visit the MTL Downtown and Shoni MTL websites. This year, that's where it's at!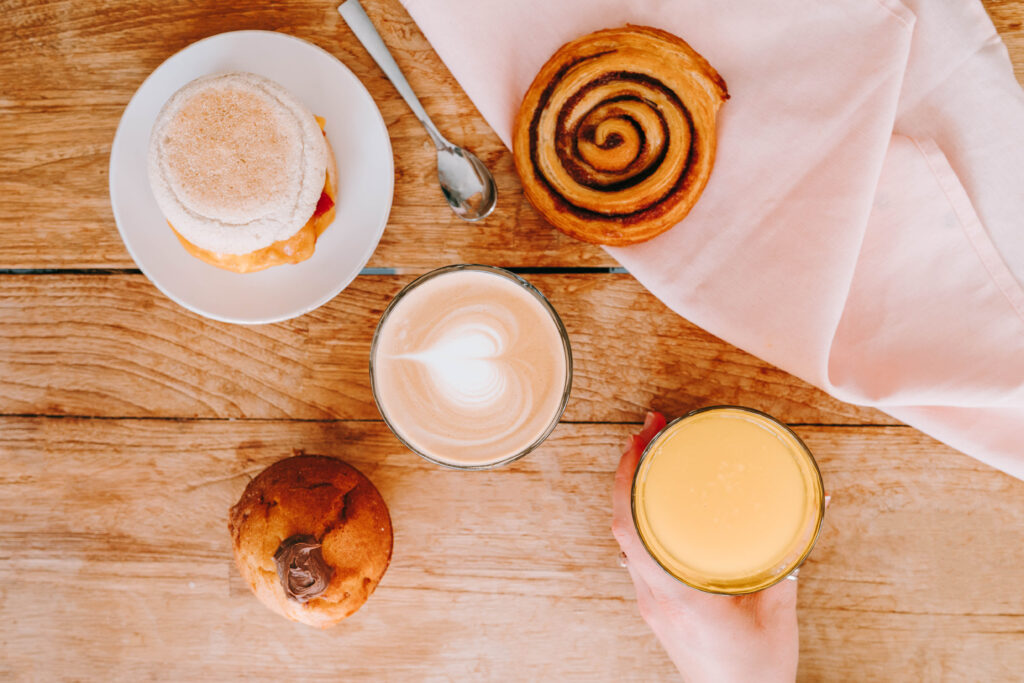 Columbus — 2153 St-Catherine W.
With a branch just a few steps from Concordia University, this chain of cafés is inspired by the famous French cafés. We're particularly crazy about their chocolate hazelnut muffins, which are to die for.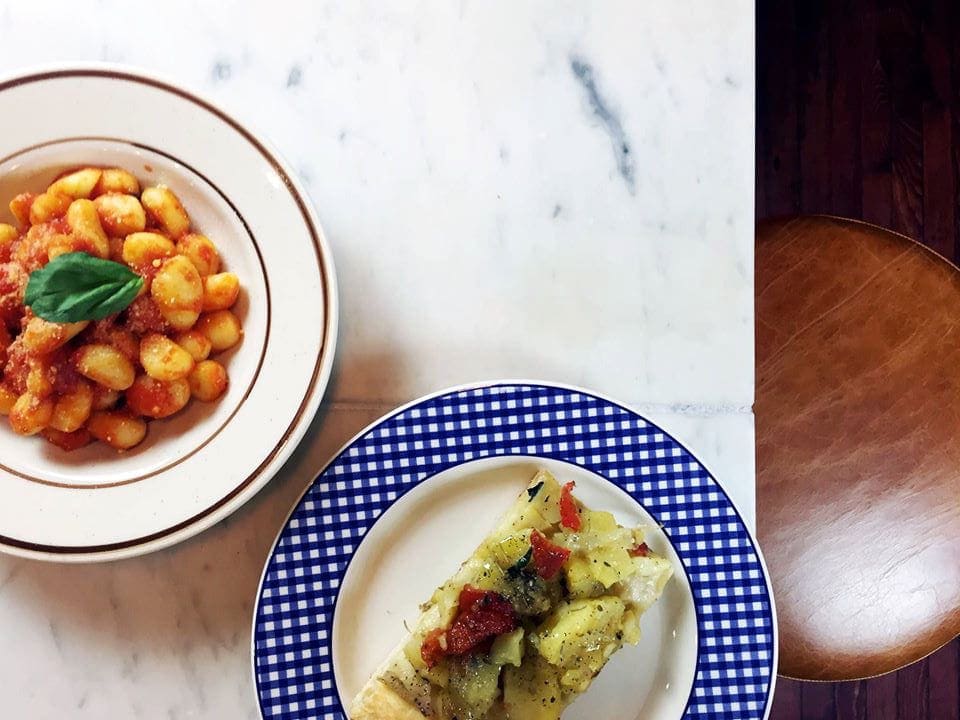 Parma Café — 1202 Bishop and 505 rue de la Gauchetière
Affordable, gourmet and delicious Italian sandwiches with two lovely addresses. Ideal for a lunch break or an after-class study session.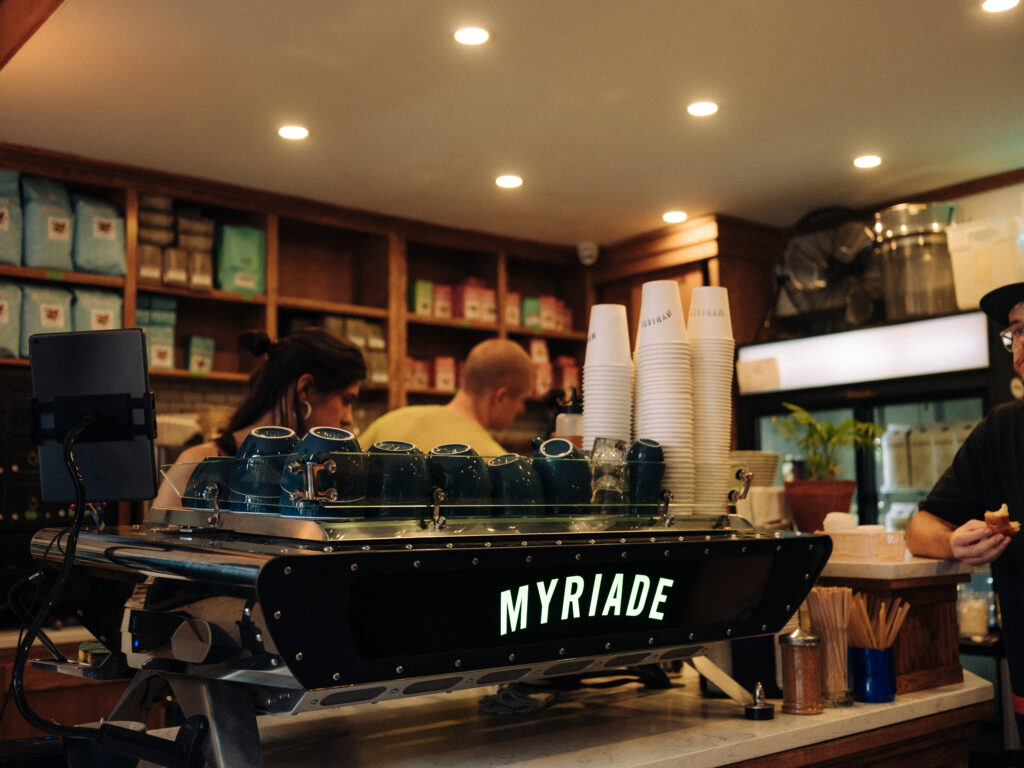 Café Myriade — 1436 Mackay
This trailblazer for third-wave coffee in Montreal is a must-stop for any coffee lover on the streets of Shaughnessy Village. Their coffee is expertly prepared and features on our list of the best third-wave cafés in Montreal, as well as our list of the best cafés for working.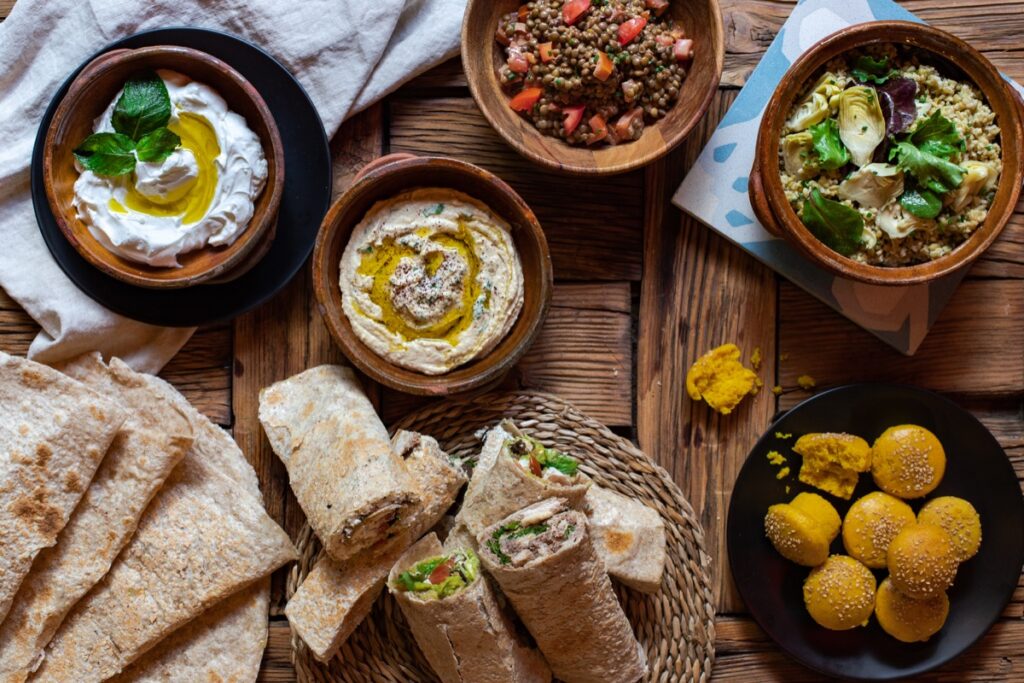 Makan Saj — 1419 Bishop
This charming Lebanese café makes manoush from their saj bread, baked daily in an oven of the same name, typical of Lebanon. This family-run business has made a name for itself in the neighbourhood, serving authentic, tasty dishes.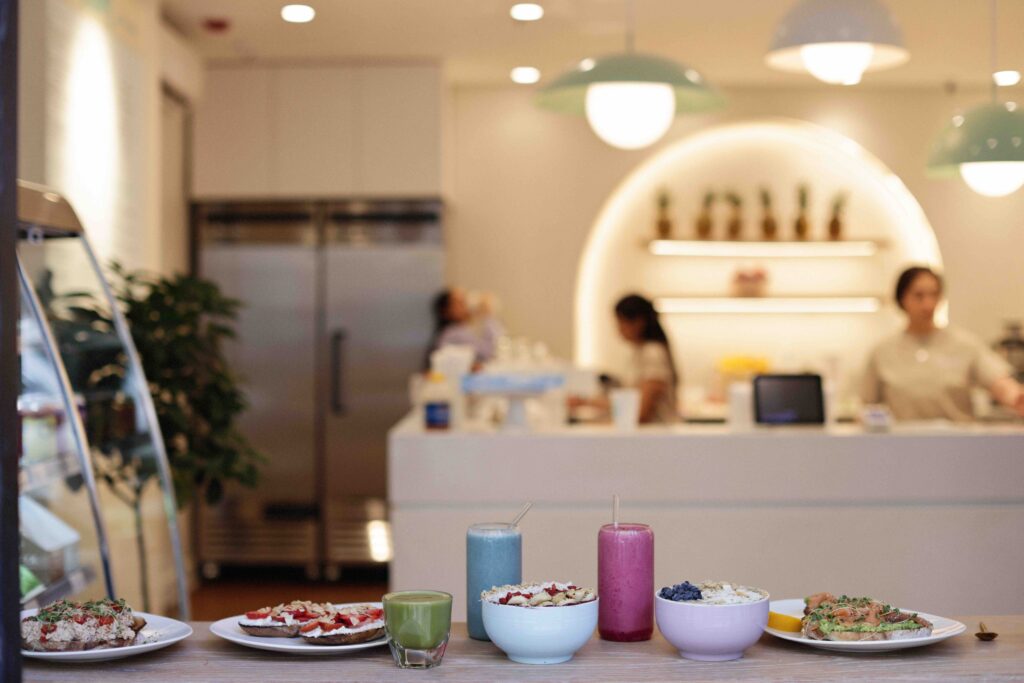 Tropé — 1464 Mackay et 1448 Drummond
Inspired by the freshness of the Mediterranean, Tropé's colourful juices and snacks are as good for the body as they are for the mind. It's the perfect place to start the day with a great dose of natural, local energy.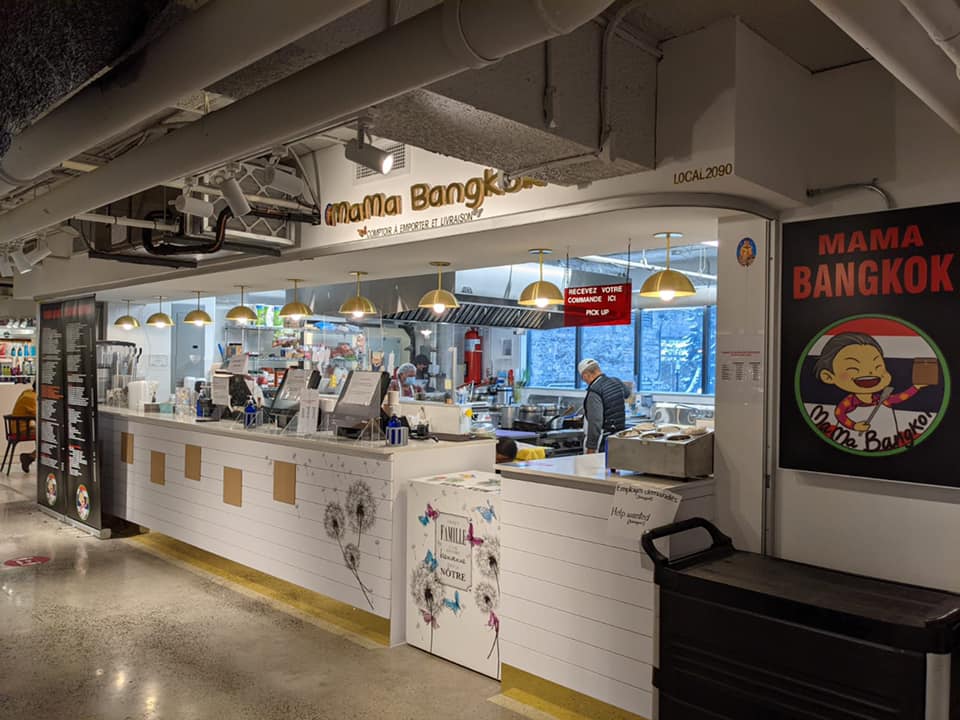 Mama Bangkok — Faubourg Sainte-Catherine
A firm favourite with the city's foodies for almost 35 years, this Thai restaurant is back in Faubourg Sainte-Catherine, serving up authentic, tasty dishes. Its pad thaï is simple but absolutely delicious.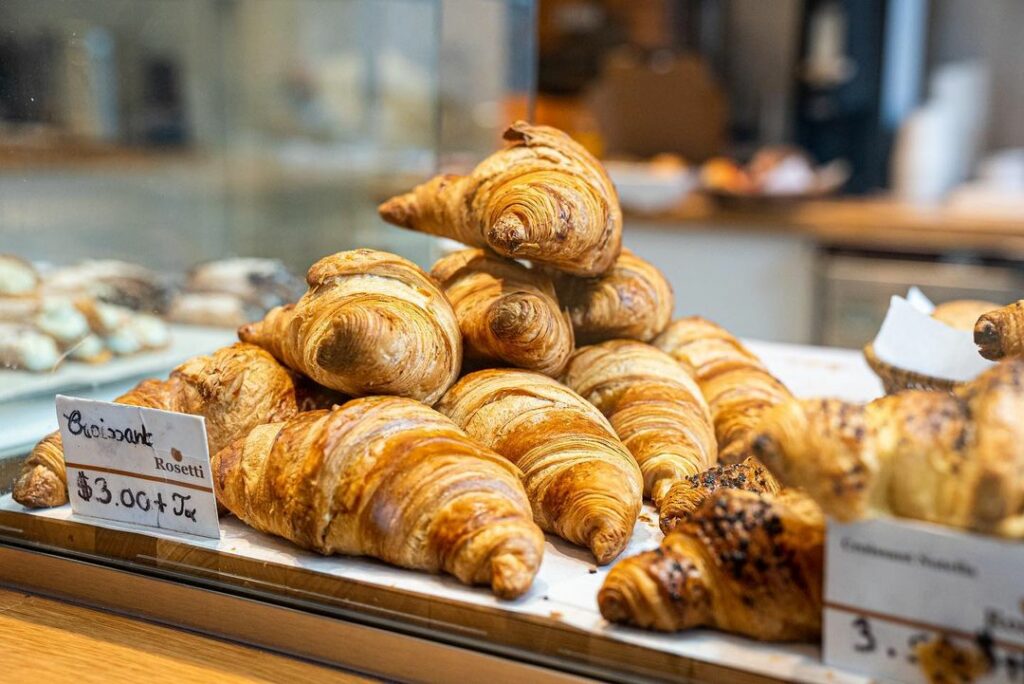 Rosetti — Faubourg Sainte-Catherine
This Italian bakery prepares a superb selection of pastries, viennoiseries and savoury delights every day that are well worth a visit to the Faubourg Sainte-Catherine.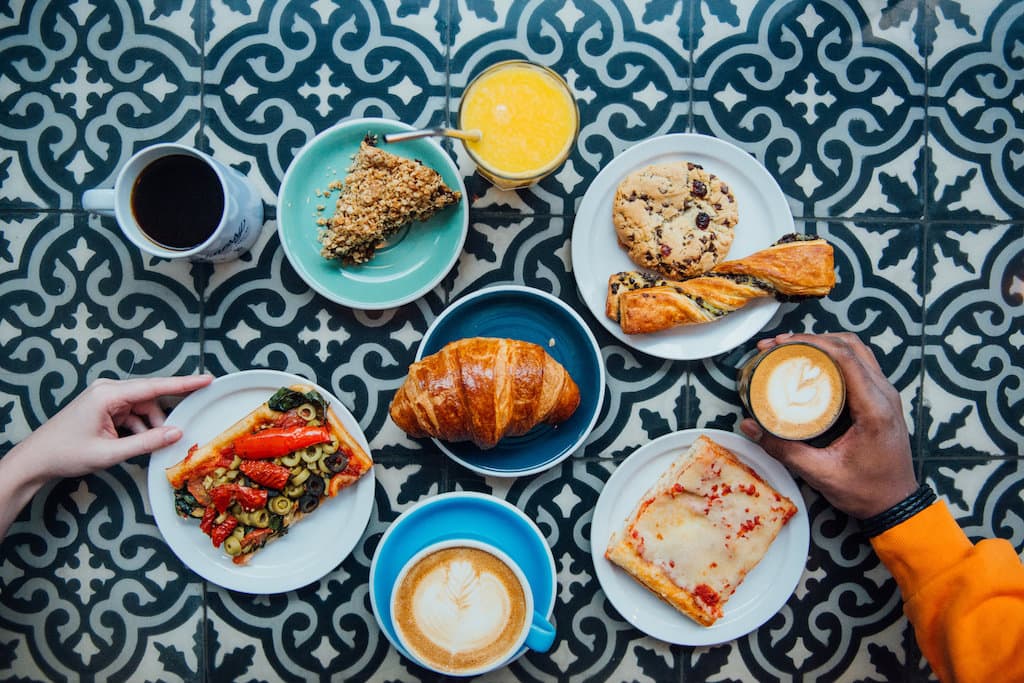 Shaughnessy Café — 1455 Rue Lambert-Closse
Café Shaughnessy is a little haven of peace, ideal for studying or simply indulging in a good latte. This friendly little neighbourhood café also serves excellent pastries in a relaxed atmosphere.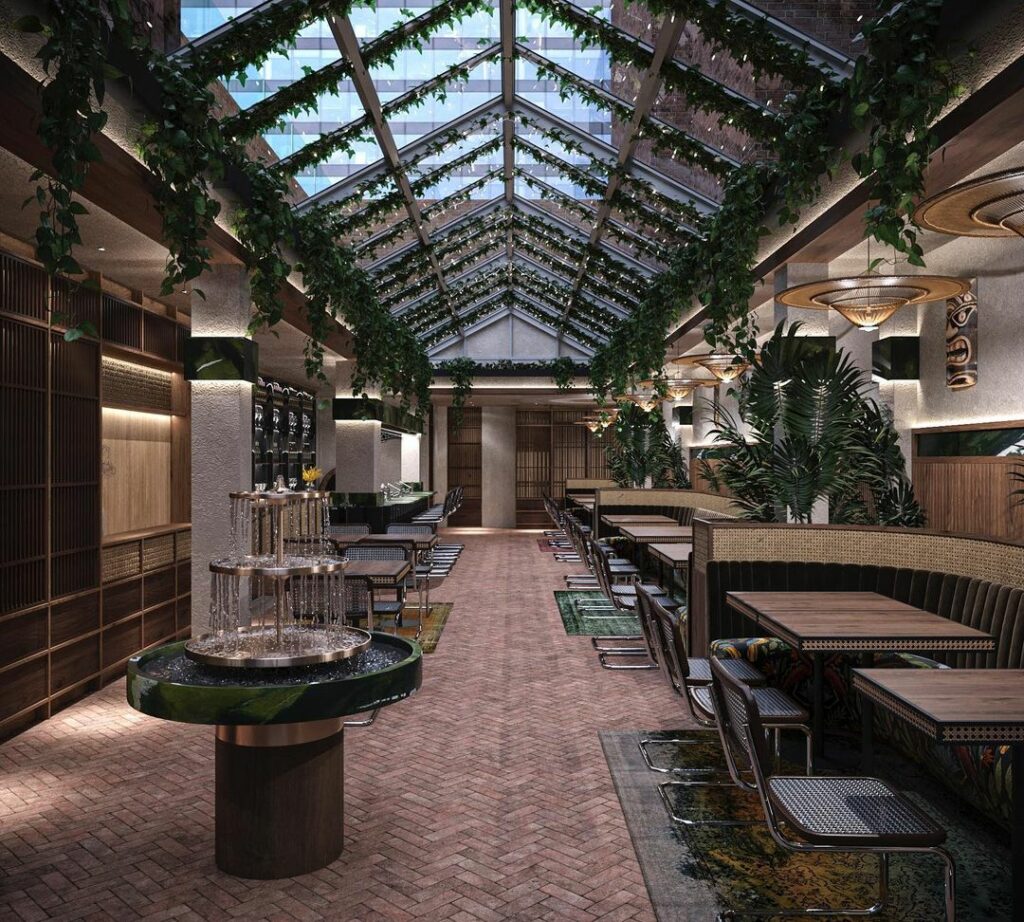 Garden Room — 1445 rue Bishop
Garden Room is the new destination for Concordia students, with an electric atmosphere, Mae Sri's fabulous spice-filled dishes, sparkling cocktails and enchanting decor.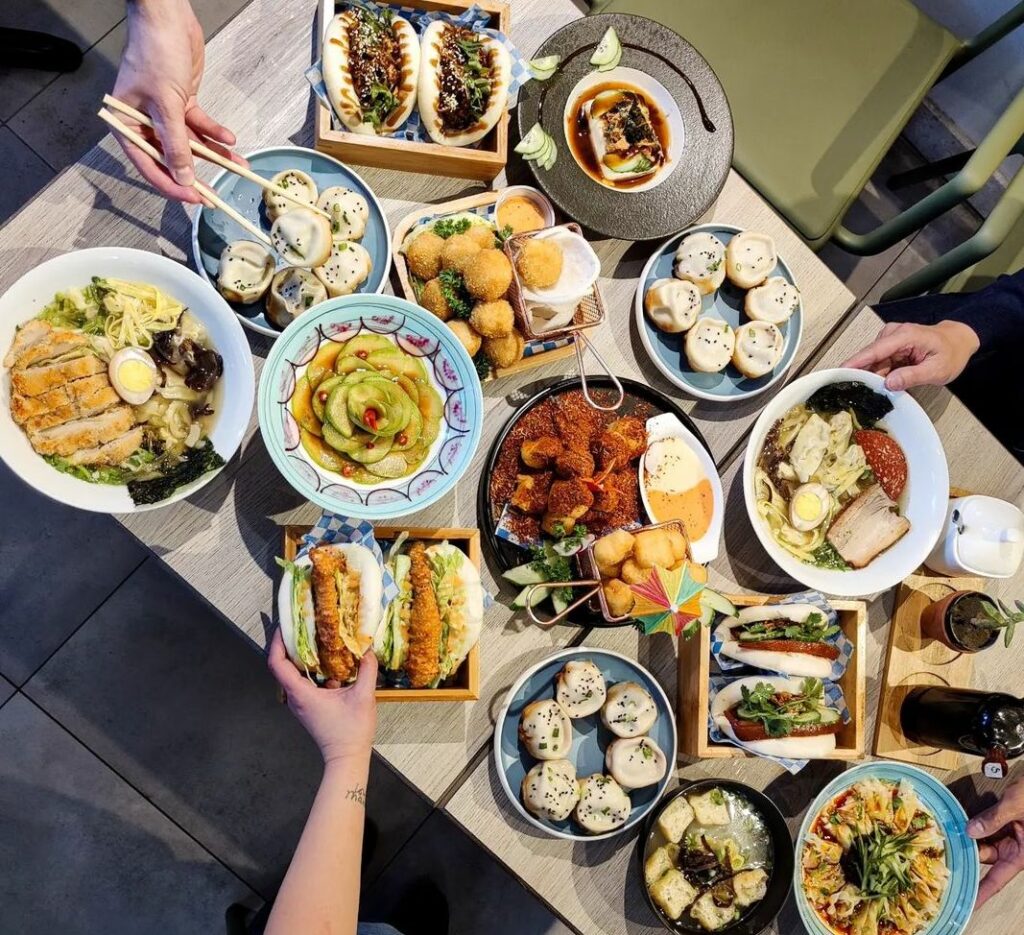 Chef Lee — 1901 rue Sainte-Catherine O.
A stone's throw from Concordia University, Chef Lee is a great place to enjoy affordable, hearty creations inspired by traditional Chinese cuisine.
The Alley — 1256 rue Guy
The destination for colourful, homemade, and flavourful bubble teas. They offer funky tea flavours that change according to seasonal inspiration.