The best kouign-amann in town: Where to find them?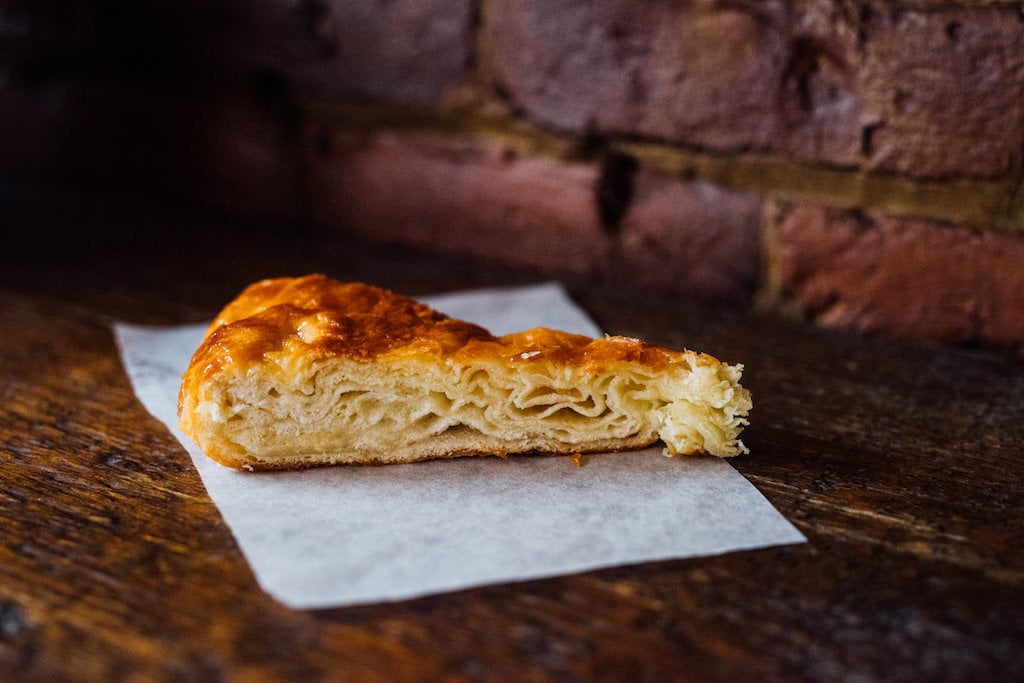 The best kouign-amann in town – The kouign-amann is a pastry originating from Brittany. In Breton, kouign-amann means "butter cake", a title more than evocative for a pastry that is indeed very rich in butter. Legend has it that kouign-amann was created in the 1860s in the now famous Breton town of Douarnenez, when the region was short of flour. Faced with this situation, bakers decided to play with the proportions of the recipes by adding butter; we are talking about a ratio of three portions of butter and sugar for four of flour. The result of this attempt became the kouign-amann, a creation as rich in butter as it is delicious.
The recipe for this pastry is based on a bread dough that is covered with a mixture of butter and sugar. The dough is then folded over itself so that it soaks up the mixture and gives a beautiful caramelization. Originally, kouign-amann was served as a cake that was divided into several wedges. With the advent of cafes, the pastry also spread in a form suitable for individual consumption. Whatever the form, one thing is certain: a good kouign-amann is melty on the inside and crisp and sweet on the outside!
And so, for rookies and lovers alike of this Breton delight, we have compiled the list of the best kouign-amann in town!
For those of you who are still hungry for more, we have also prepared a list of the best croissants and pastries in Montreal: something to whet everyones appetite!
See on map
316 Avenue du Mont-Royal Est Montréal H2T 1P7
2009 Avenue de la Salle Montréal H1V 2K6
418 Rue Rachel Est Montréal H2J 2G7
1479 Avenue Laurier Est Montréal H2J 1H8
6604 Rue Saint-Hubert Montréal H2S 2M3
6835 Boulevard Saint-Laurent Montréal H2S 3C8