Chez Simon Cantine Urbaine: A new spot in Tétreaultville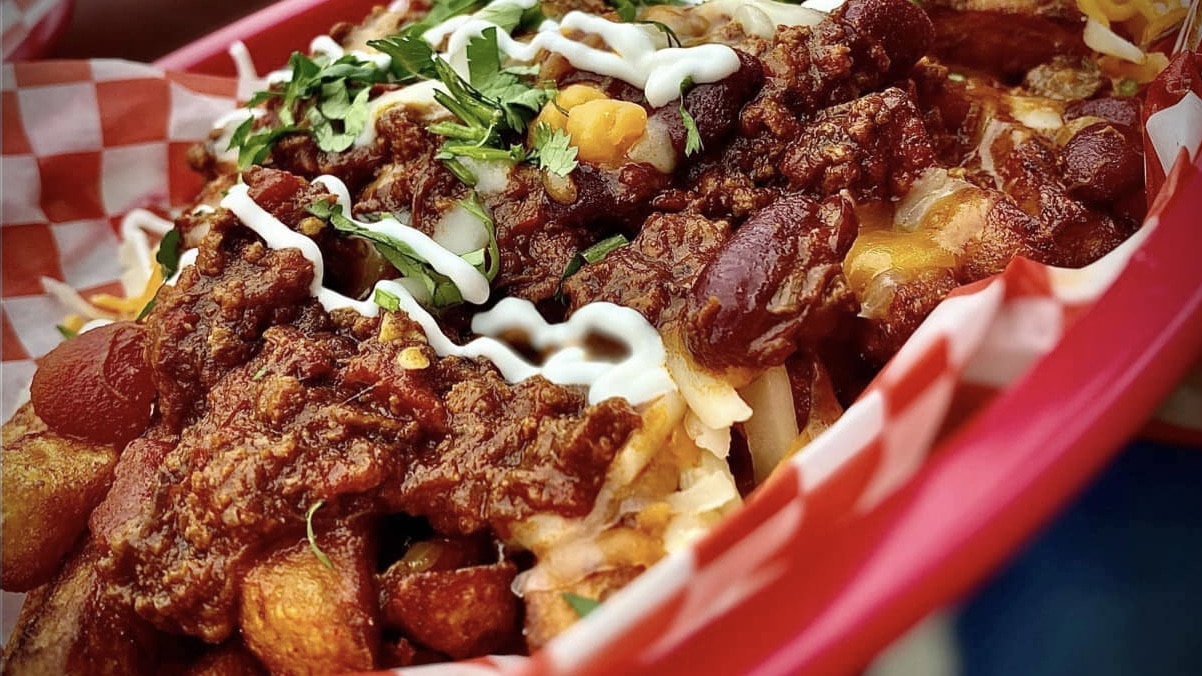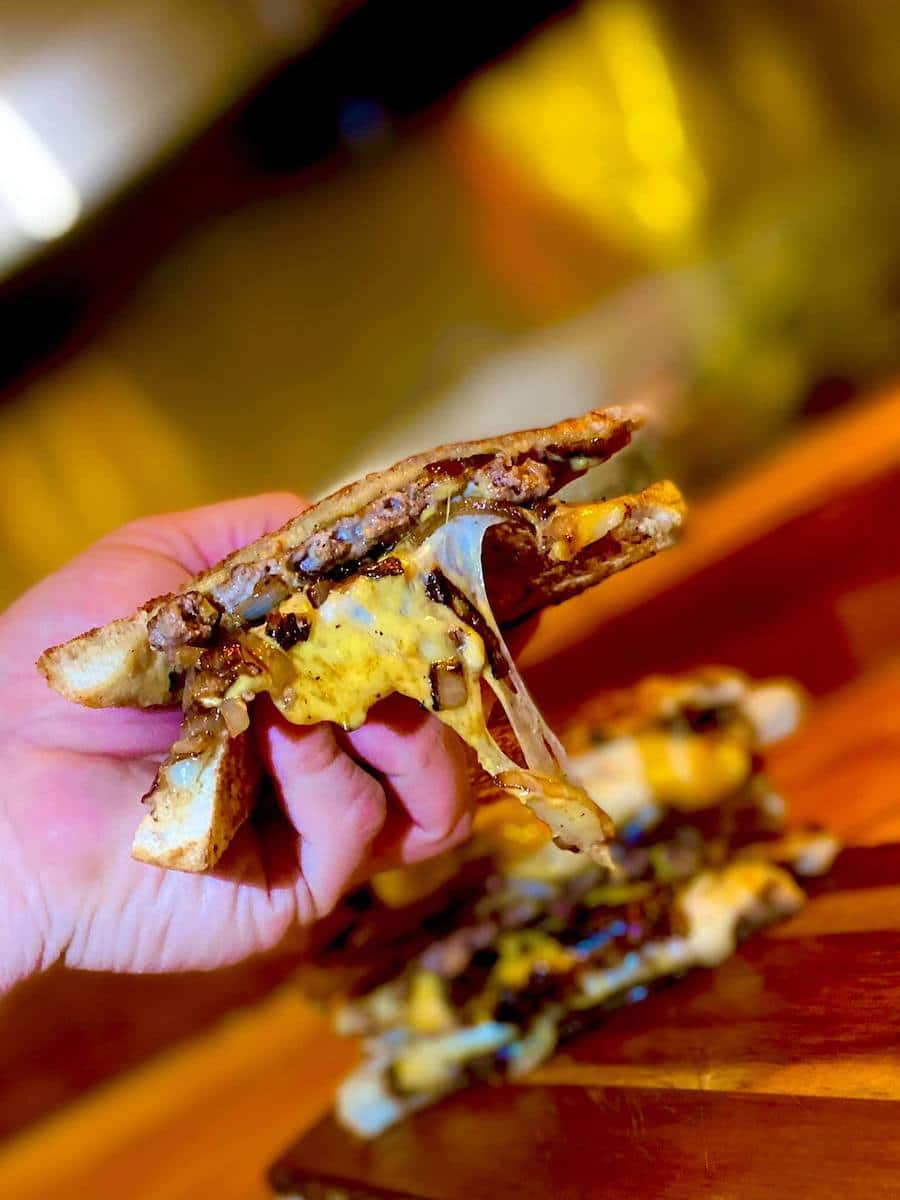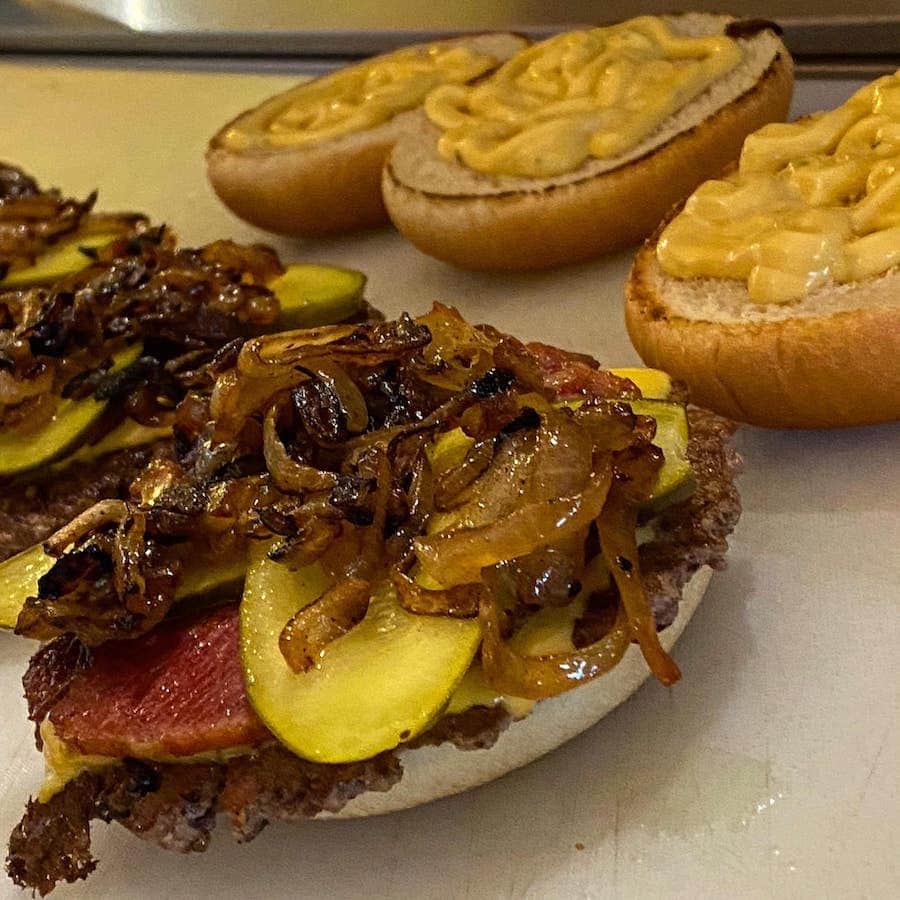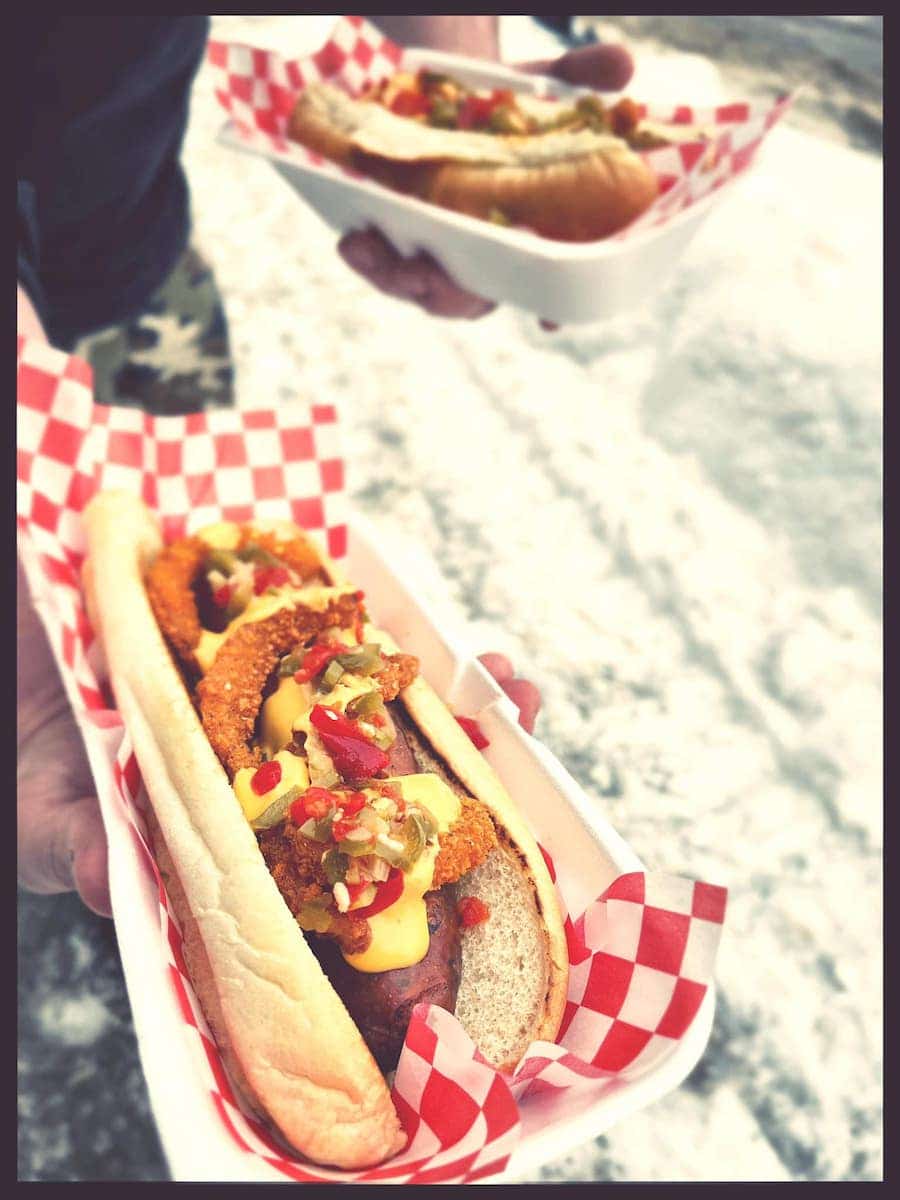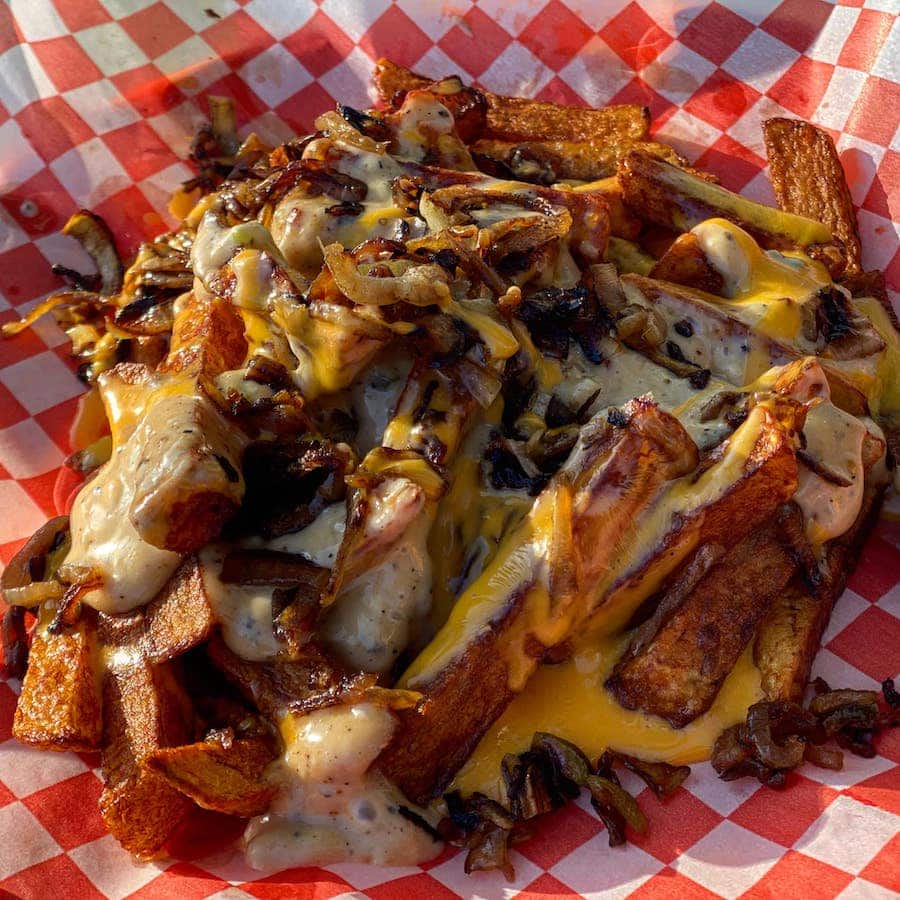 Chez Simon Cantine Urbaine

Monday: Closed
Tuesday: Closed
Wednesday: 11:00 AM – 8:00 PM
Thursday: 11:00 AM – 8:00 PM
Friday: 11:00 AM – 8:00 PM
Saturday: 11:00 AM – 8:00 PM
Sunday: 12:00 – 7:00 PM


Owner(s) Simon Jodoin Bouchard
Chef(s) Simon Jodoin Bouchard
Opened 2021

Accepts mastercard, visa, cash, debit
26 Seats
A breath of fresh air is blowing through Tétreaultville with the arrival of a very promising gourmet address: Chez Simon Cantine Urbaine. The canteen opens its doors today on Hochelaga Street. This is the first venture into the restaurant industry for chef-owner Simon Jodoin Bouchard, but be warned: he has an impressive culinary background under his belt.
A love of BBQ
Founder of the sauce and spice company SJB BBQ, Simon is well-known among barbecue enthusiasts. He's won prizes in international competitions. Why open a canteen instead of a barbecue restaurant? I wanted something that was easy to operate, and the canteen is my second specialty," says Simon. Opening a canteen was a personal challenge for him, and it is now a reality. When the space he wanted became available, he jumped at the chance.
American South influence
If the cuisine typically offered in canteens is very familiar, Simon's is considered "urban" because of the elevated proposals that he puts forward. The house specialties are inspired by the fast food classics of the American South. You'll find smashed burgers, chili cheese fries, and jalapeño sausage hot dogs served with homemade cheddar and pikliz for coleslaw. These sausages are eight inches long, "just like you'd find in a baseball stadium in the southern United States". To wash it all down, Chez Simon Cantine Urbaine also serves beers produced by Quebecois microbreweries.
Simon Jodoin Bouchard and his partner, Alexandre Clément-Deschênes, decided to open their establishment in Tétreaultville. They've known the neighbourhood for a long time and feel at home there. If the Coq de l'Est is a well-loved address for the residents of the neighbourhood, they will certainly be excited by the arrival of the canteen. The diversification of food offerings is welcome in this booming area of the city.
For now, the canteen is open four days a week, from noon to 8 p.m. They will only accept take-out orders placed on site for the first few weeks, to allow people in the neighbourhood to discover what Chez Simon Cantine Urbaine has to offer. When the dining rooms reopen, the canteen will have 26 seats to accommodate customers. A 10-seat bar and an 8-seat banquette contribute to the warmth of the decor. The bar is one of the chef's favourite features: "What I like about the place is its character. The space has been home to restaurants for a long time and I think the bar has been there for about 50 years. It feels old school." We can't wait to sit there!
Written by Sophie Monkman
Photography by Chez Simon Cantine Urbaine