Halal restaurants: Where to eat halal in Montreal?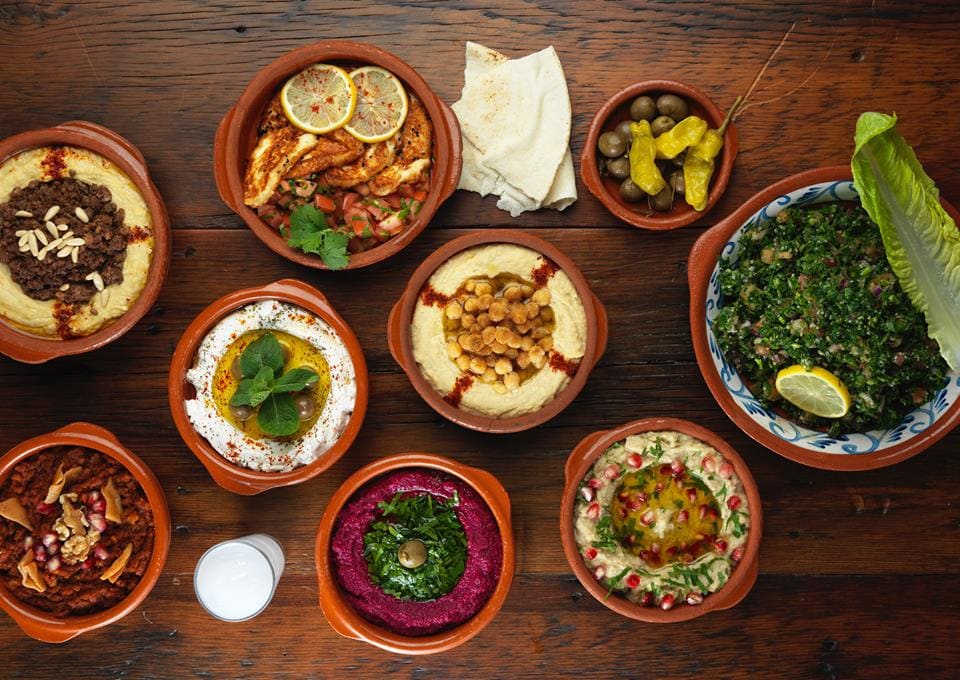 Where are the good halal restaurants in Montreal? Often associated with Middle Eastern cuisine, Halal food on the Montreal scene is full of delicious dining options and possibilities. Here, you'll find charming cafes, great restaurants, small bars and food to go.
In Arabic, the word "halal" means "lawful" or "permitted". The term is often directly associated with the Muslim religion and more specifically with food and drink. According to Statistics Canada, in 2011, 3.1% of the population of Quebec identified themselves as Muslim. It is also not uncommon to find a growing number of halal food options in supermarkets near us. This option is increasingly available all around, for all tastes. But what exactly does it mean to eat halal?
There are a series of rules surrounding halal food. First of all, pork and alcohol are not allowed and will never be found in a halal diet. As for other meats, it all depends on the method of slaughtering the animal in question (the dhabiha) and must be performed while invoking the name of Allah and directed towards Mecca. Fish with scales, on the other hand, if caught alive, are considered halal; according to the Qur'an, the water of the sea is pure and thus purifying. Some seafood is also allowed, especially shrimp. Vegetarian dishes are halal by definition, as long as no alcohol is used in the preparation. Processed products, such as certain confectionery or dairy products, may be considered non-halal because of the origin of the ingredients and additives, such as gelatin derived from animals and rennet from pork.
On this list, you will find addresses that will make you travel to Lebanon, Yemen, India and many other countries, for a tour of Montreal's halal restaurants and cafes. Such a wealth of flavours and tastes is waiting to be discovered and tasted. Bon appétit and happy discoveries!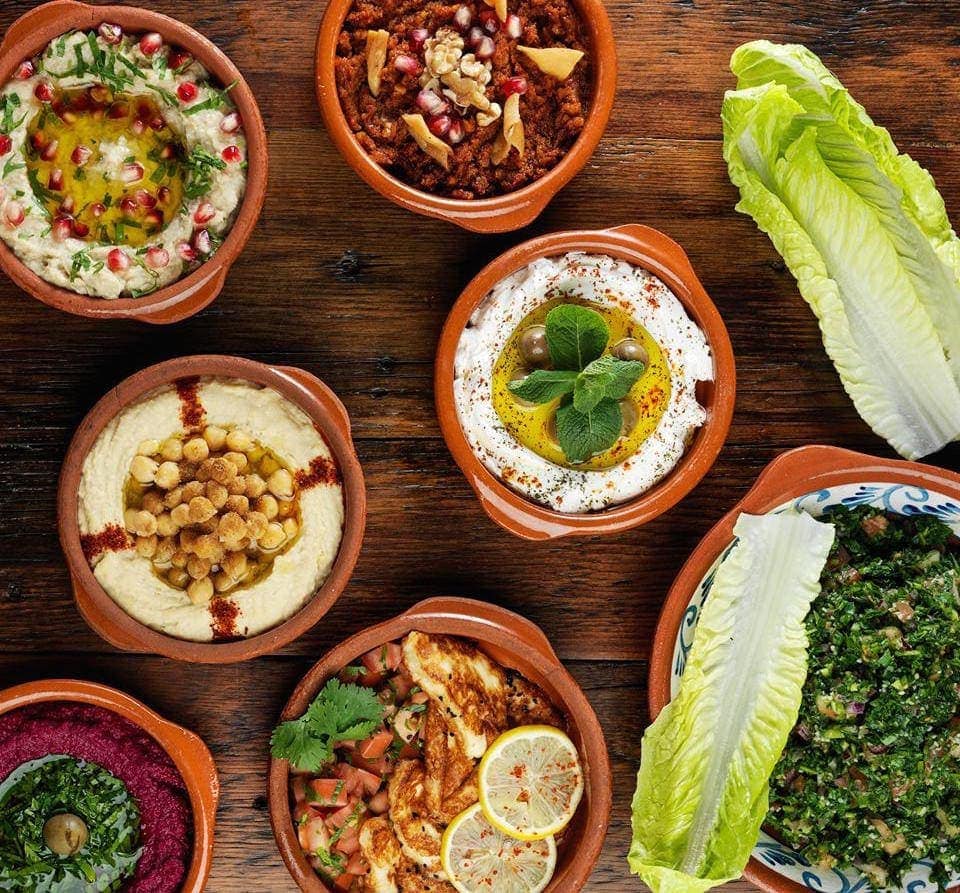 Kazamaza's dishes impress every time with their flavour and quality. The restaurant is not only on our list of the best restaurants with Middle Eastern cuisine, but also on our list of good brunches on the Plateau Mont-Royal. Kazamaza is a delight every time.
4629 Avenue du Parc
Montréal
Garage Beirut
In a small space on Mackay Street, Garage Beirut offers authentic Lebanese cuisine in the heart of downtown Montreal. Whether you eat in the warm and inviting space or on the restaurant's terrace, you will always be well served. With its freshly prepared dishes, full of flavour and colour, this is an address to discover!
1238 Rue Mackay
Montréal
La Khaïma
La Khaima is an excellent restaurant located in the Mile End that specializes in West African cuisine, and is sure to take you on a journey! La Khaima recreates the atmosphere of the desert and the hospitality of the nomadic desert people. If you are feeling adventurous and want to discover new cultures through food, there is no better place. Plus, for Ramadan, they offer special menus from time to time, so stay tuned!
142 Avenue Fairmount Ouest
Montréal
Tandoori Palace
Tandoori Palace is located just across the bridge on the island of Laval. Here we move away from Middle Eastern cuisine to savour North Indian cuisine. The very large restaurant offers a generous menu of vegetarian options, house classics, great tandooris, curries, biryanis and more!
3424 Boulevard Cartier Ouest
Laval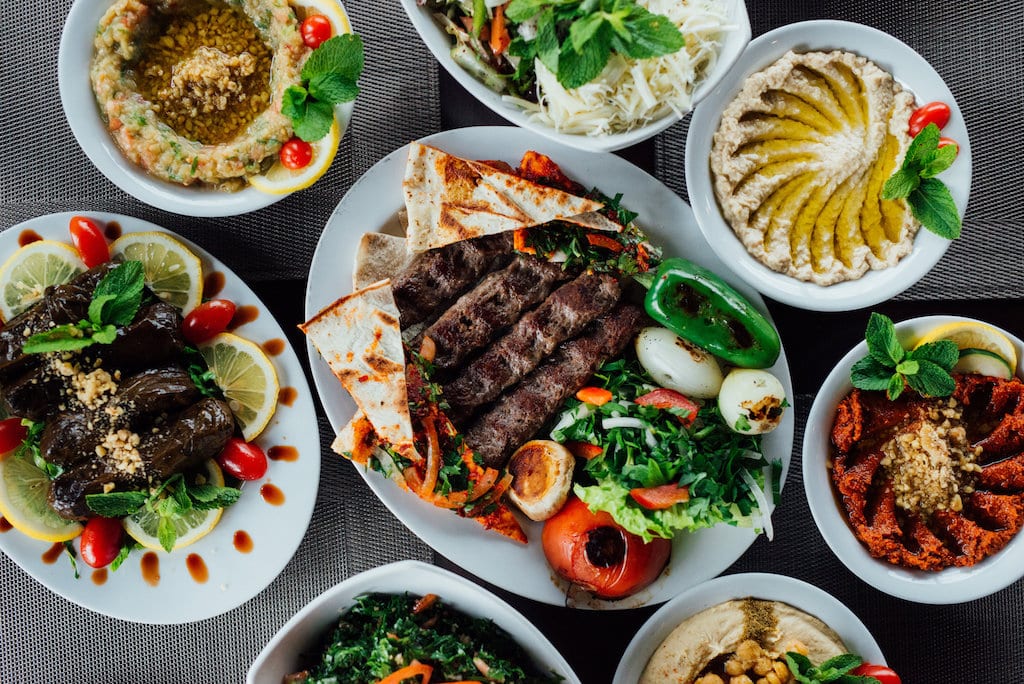 Beroya, located in Laval, is a restaurant that offers Syrian cuisine born of different cultural influences. It is an address that allows you to travel through your meal to discover fantastic gastronomy. They offer a very nice menu that can be customized for the duration of Ramadan.
3455 Boulevard Saint-Martin Ouest
Laval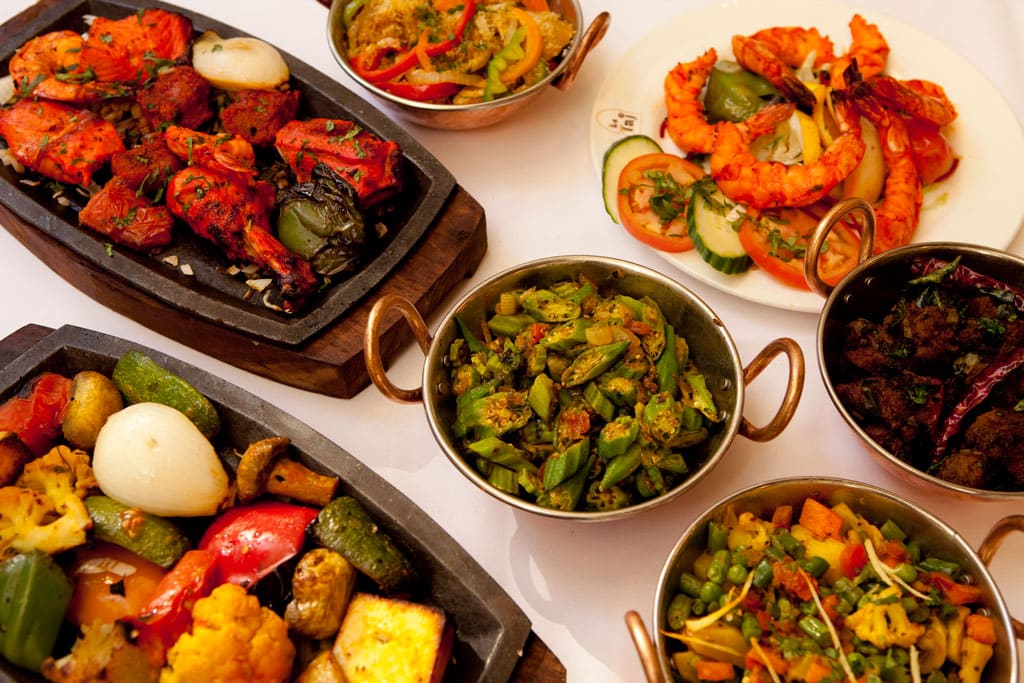 Taj is one of the first Indian restaurants in Montreal. The decor is both sleek and elegant, just like the food. The chef of the address prepares delicious dishes that, while inspired by India, have been deliberately adapted to the Montreal clientele by the owners. In any case, a visit to the Taj is synonymous with great times spent around the table.
2077 Rue Stanley
Montréal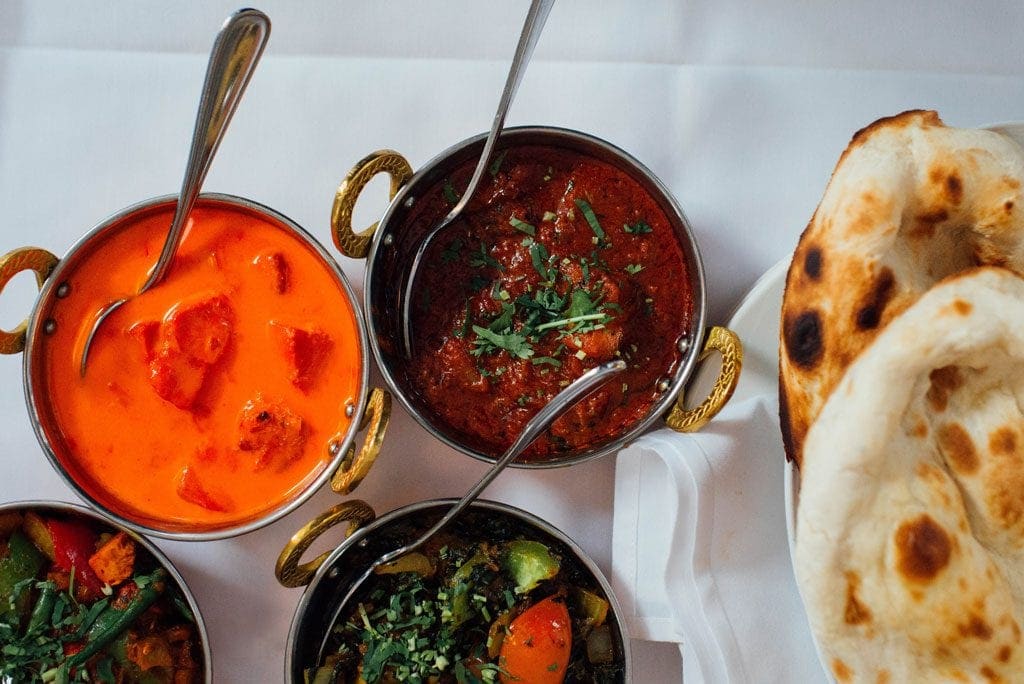 Gandhi is the chic Indian restaurant in the Old Port where you can savour skillfully executed cuisine. To enter the restaurant is to be immersed in a whole world of flavours and smells that make you travel. An impeccable service accompanies the dishes, in a decor that exudes the warmth of India.
230 Rue Saint-Paul Ouest
Montréal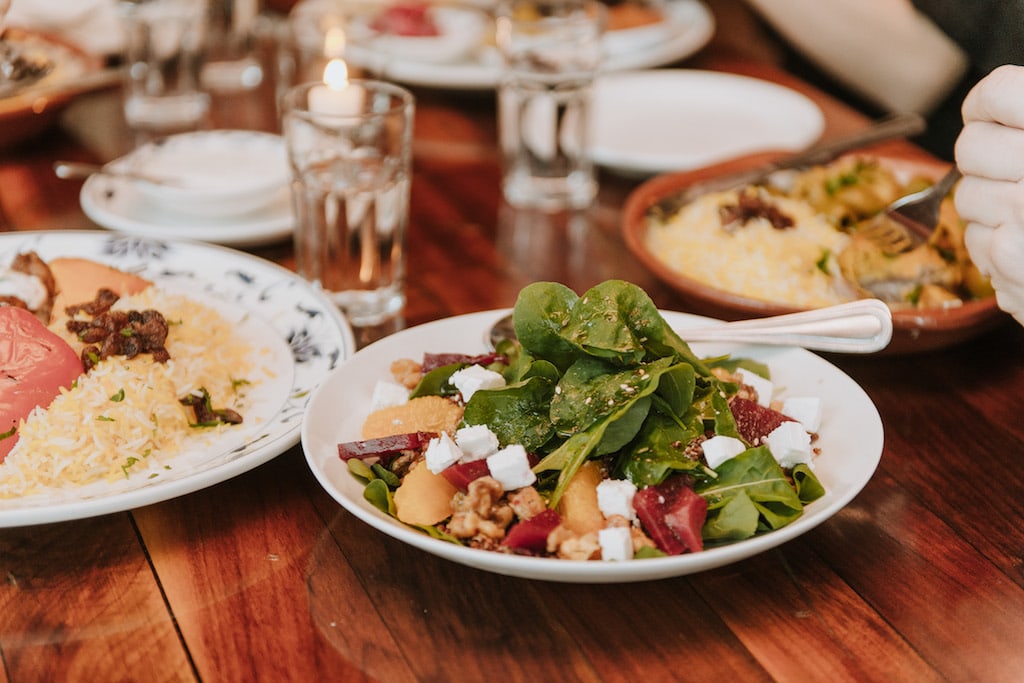 Rumi is a friendly Outremont address on the edge of Mile End that has been offering its diners a delicious Middle Eastern menu since the early 2000s. The menu features Central Asian, Middle Eastern and North African cuisine. The house offers mezzes – small and delicious cold or hot dishes – as well as larger plates. It is suggested that you order lots of small dishes to create a personalized feast.
5198 Rue Hutchison
Montreal
La Rose des Sables
In the heart of Rosemont-La Petite-Patrie, La Rose des Sables offers a cuisine with Tunisian and Mediterranean influences. On the menu, delicious couscous, tajines, salads, grilled meats and ojja – a traditional dish made of eggs and tomatoes. We love the place for its delicious and comforting dishes.
1815 Rue Beaubien Est
Montréal
See on map
4629 Avenue du Parc Montréal H2V 4E4
1238 Rue Mackay Montréal H3G 2H4
142 Avenue Fairmount Ouest Montréal H2T 2M5
3424 Boulevard Cartier Ouest Laval H7V 1K2
3455 Boulevard Saint-Martin Ouest Laval H7T 1A2
2077 Rue Stanley Montréal H3A 1R7
230 Rue Saint-Paul Ouest Montréal H2Y 1Z9
5198 Rue Hutchison Montreal H2V 4A9
1815 Rue Beaubien Est Montréal H2G 1L7
Photography by KazaMaza