Comforting restaurants where to eat exceptionally well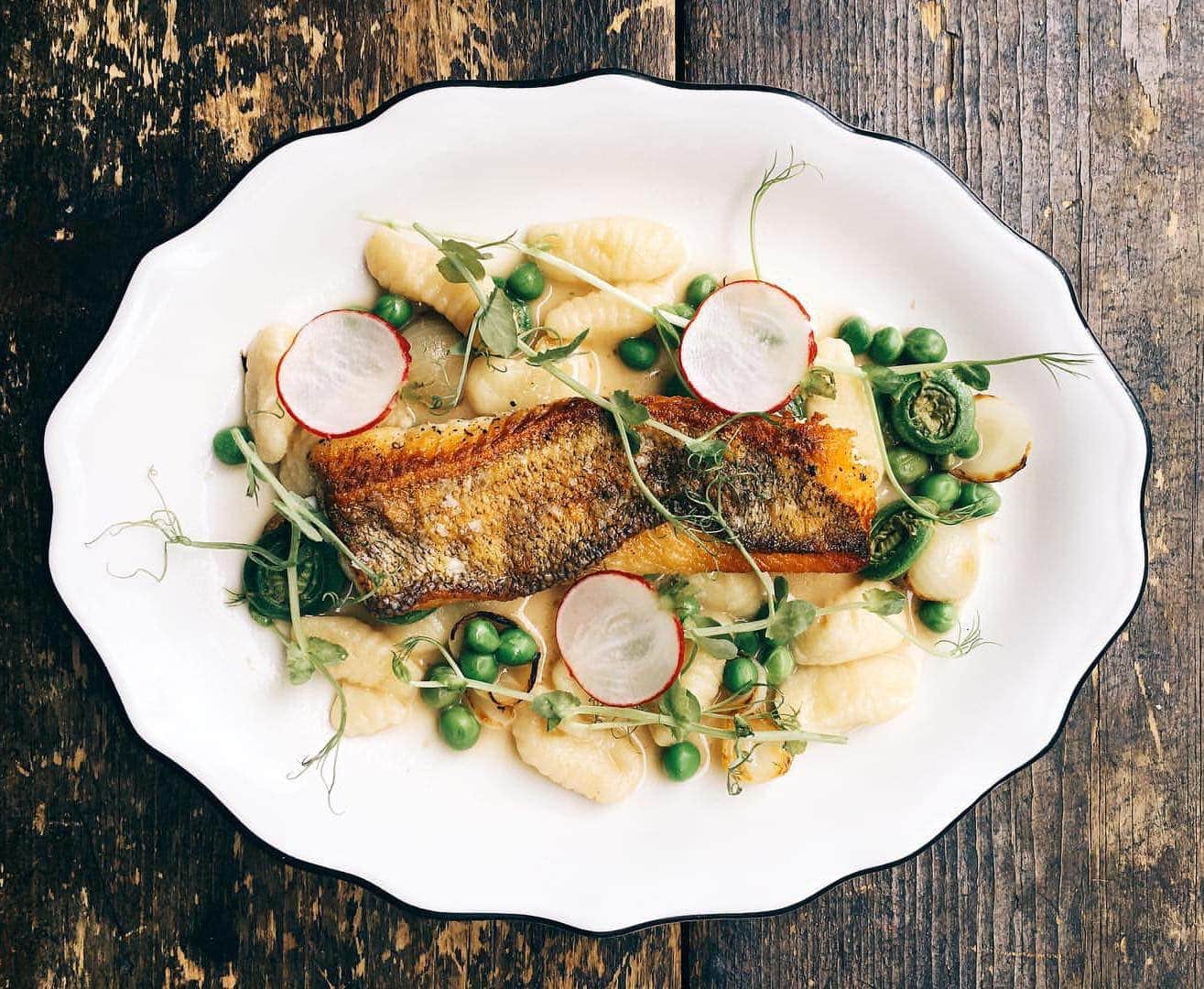 Montreal is full of restaurants, and some of them stand out for their particularly comforting atmosphere and cuisine. It's hard to explain what makes a place "comforting". It's like a hug, an embrace that transports us to a place of trust, ease, and joy. These comforting restaurants usually serve warm, enveloping food and above all offer a cozy or familial atmosphere that will comfort anyone. These restaurants are just as pleasant in the winter as in the summer, since they make you feel at home in all seasons. The courteous service and the delicious food allow everyone to enjoy a good meal in a warm and happy atmosphere. We love all these places.
Don't hesitate to call for reservations, especially if you are a large group. When you make a reservation, you are always less tense, and the experience is even more comforting. And if you can't make it, it's always best to call and let them know.
We all need to warm our hearts every now and then with good comfort food. Tastet offers you a list of comforting restaurants where you will find delectable cuisine and a warm atmosphere! Whether it's with friends, family, colleagues or even alone, any of these restaurants will make you – and your stomach – feel good.
If you like this list, you'll probably also like the list of the most beautiful restaurants in Montreal and also the list of the good and cheap restaurants!
Bon appétit, and indulge!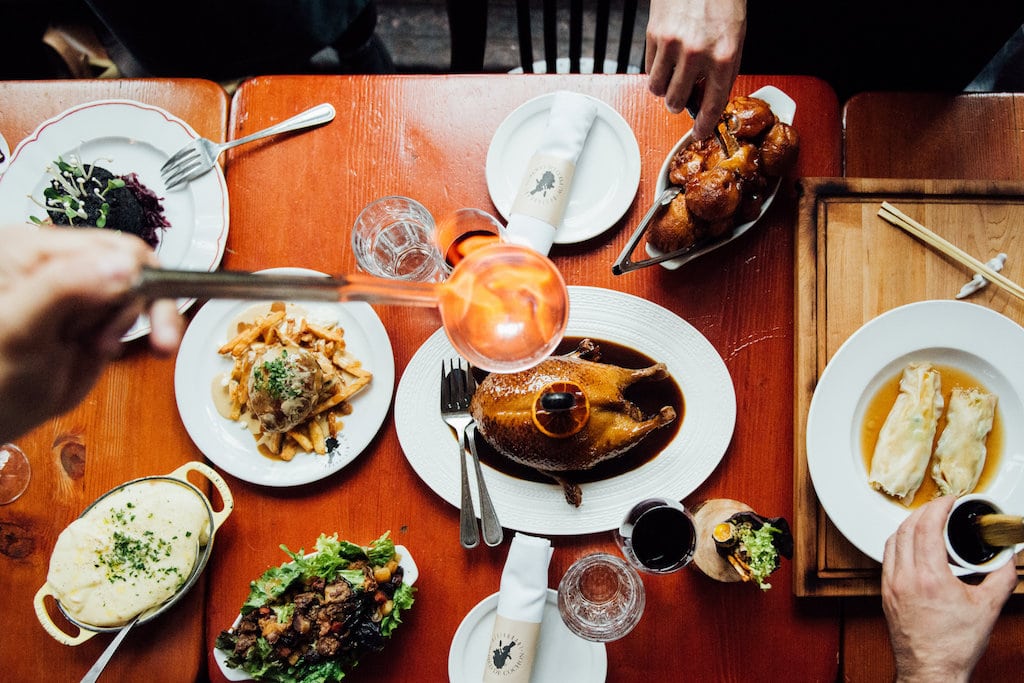 The restaurant presents a friendly and unpretentious decor, with one of the first such open kitchens in Montreal, a gesture that for the time wished to emphasize authenticity and good taste. The atmosphere at Au Pied de Cochon is always very jovial and its cuisine a little over the top in the best sense of the phrase. Its menu is the image of its owner Martin Picard: extreme, intense and generous. Since its opening in 2001, the establishment has made a name for itself internationally, always with good results. A Montreal staple and unquestionably one of the best Quebec restaurants in Montreal. Alison Slattery
536 Avenue Duluth Est
Montréal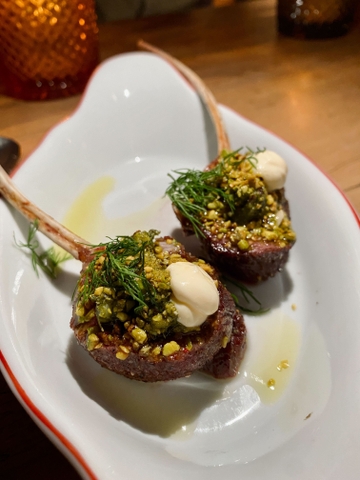 Le Chien Fumant is a small establishment in the Plateau Mont-Royal that has been charming its guests since it opened. The place is warm and comfortable and the decor is simple and classic. The small size of the place and the attentive and friendly service make the experience comforting. The menu features revisited classics, and very well executed. We're always happy to enjoy their dishes in this small address in the Plateau Mont-Royal.
4710 Rue de Lanaudière
Montréal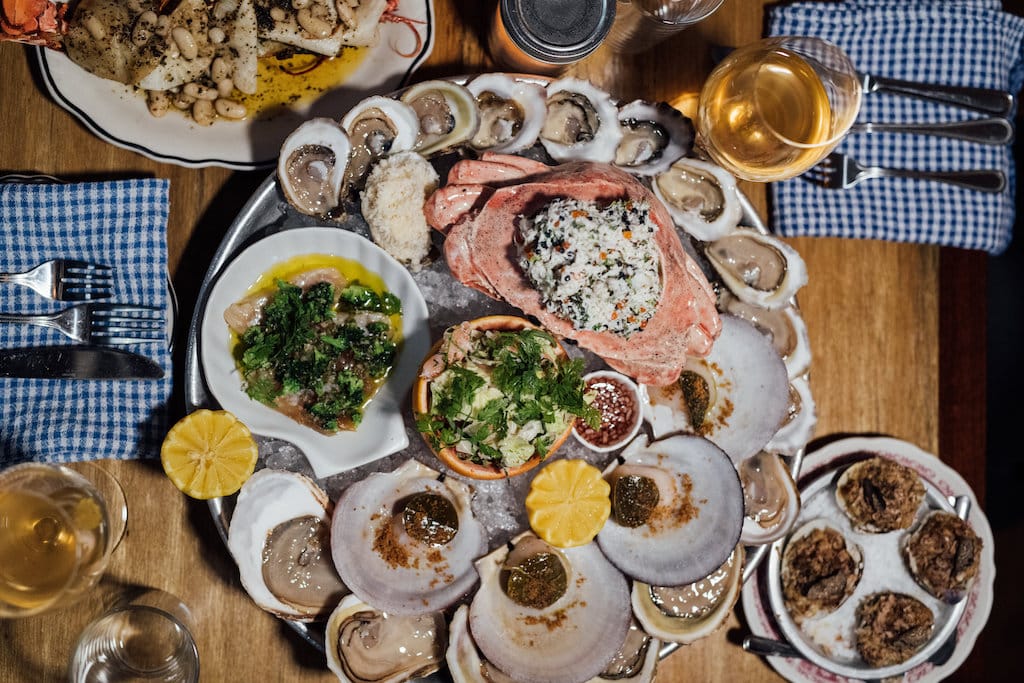 At Liverpool House you'll find the same friendliness and generosity as its famous neighbour, Joe Beef. In a colourful and beautiful decor, the Liverpool House is one of the most comforting restaurants in Montreal. On the menu, the house offers high quality plates, both original and generous such as oyster platters and seafood. You will also find a fine wine list to accompany your meal. The place is ideal for a festive and gourmet evening. Photos Alison Slattery
2501 Rue Notre-Dame Ouest
Montréal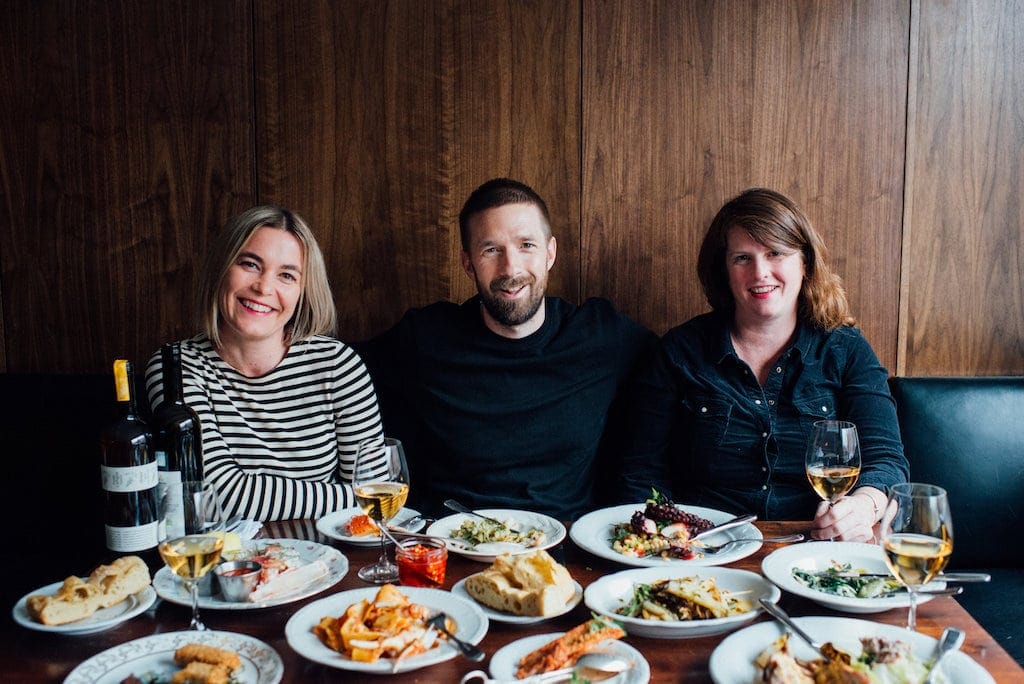 Nora Gray
Nora Gray is one of Montreal's must-visit restaurants in our opinion, as well as one of the best Italian restaurants in the city. This is a cozy establishment, with excellent food and drink, and great service. The menu at Nora Gray is executed by chef Emma Cardarelli and offers a cuisine with Italian accents.The small space seats about 40 in a room enveloped with warm wooden walls, leather benches and a large bar; the atmosphere is relaxed and comfortable. The staff is friendly and contributes greatly to the experience. Photos Alison Slattery
1391 Rue Saint-Jacques
Montréal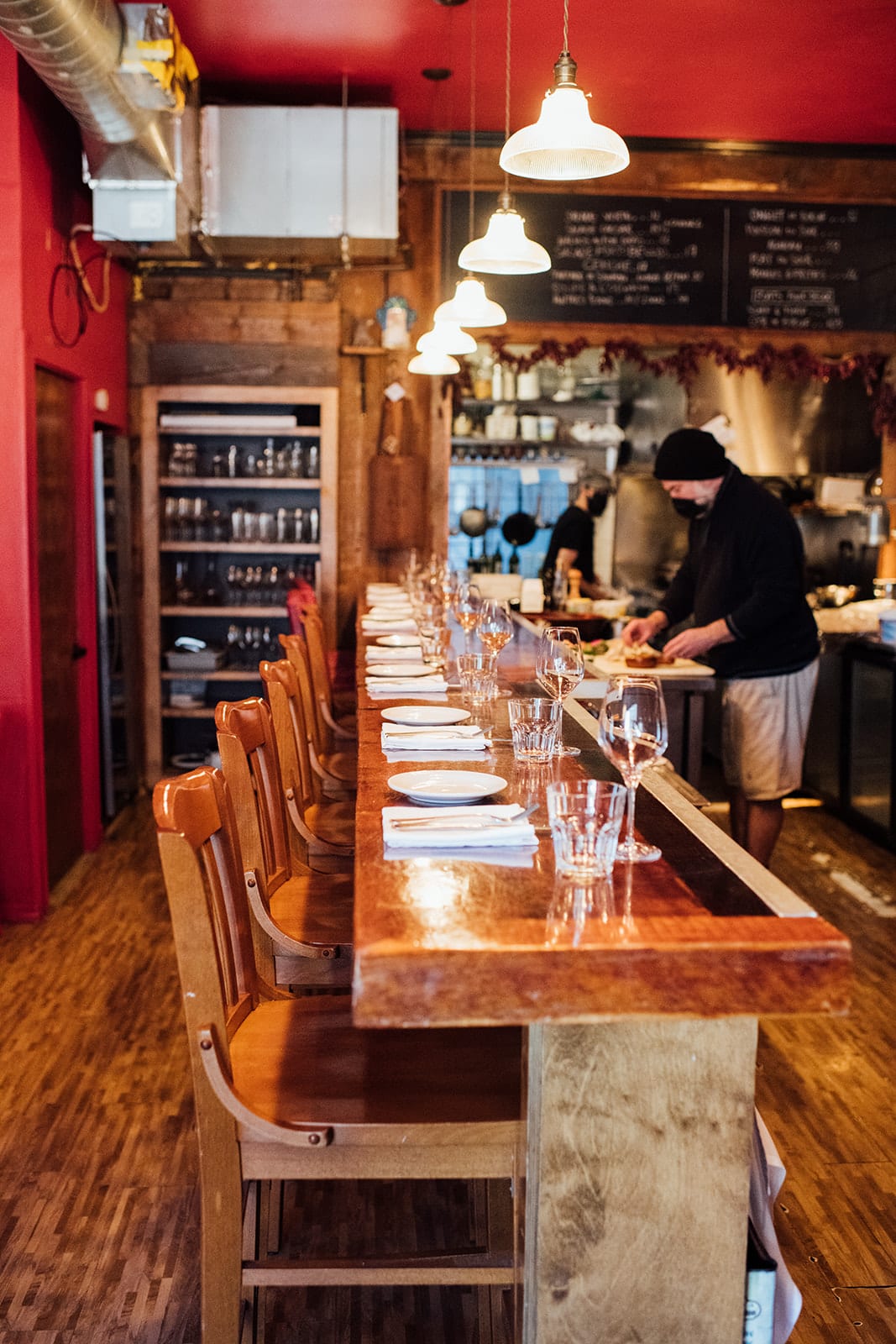 Gus is a comforting neighbourhood restaurant where you can enjoy generous and delicious dishes. Adopted by many since its opening, we suggest Gus if you want to eat well in a friendly atmosphere. The twenty-six seat space is intimate and open to the kitchen with a dozen seats at the bar. For a hearty meal to be enjoyed alone at the bar, with friends, or as a couple, Gus is welcoming and pleasant. We come here to enjoy their delicious comfort food: dishes that seem simple, but are very well prepared, generous portions with lots of flavour! Photos Vadim Daniel Photography
38 Rue Beaubien Est
Montréal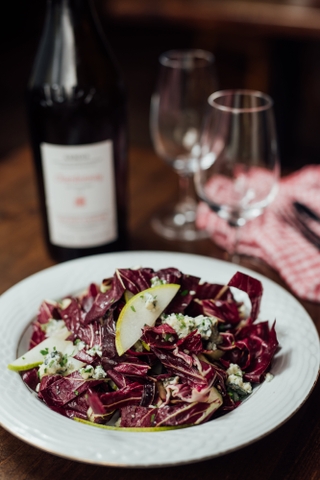 Maison Publique has been busy every night and every weekend since it opened. The establishment is one of the top 100 restaurants in Canada (!) and is one of our favourite places to return to; for the pleasure of the food, the drinks, and the consistent quality of their offering, making the establishment a must in our city. The talented and friendly chef Derek Dammann is behind this beautiful project. He has a background in delectable English gastro-pub inspired small plates, with as much local and seasonal produce as possible. The dishes of the house are remarkably simple and perfect for sharing good times.
4720 Rue Marquette
Montréal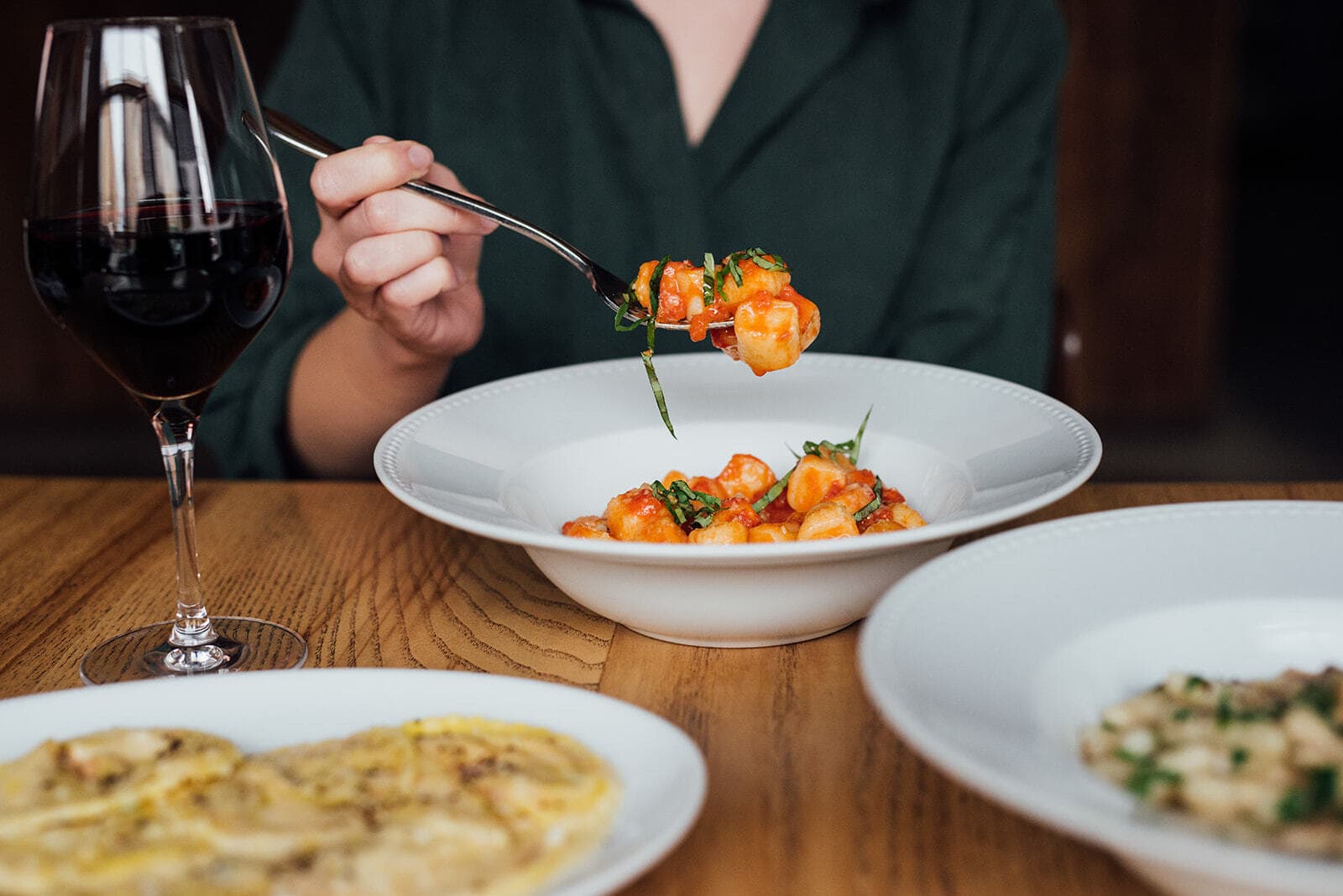 Luciano Trattoria
Luciano Trattoria offers Italian delicacies just as nonna would. Indeed, the concise menu offers home-style Italian cuisine, made with simplicity and fresh ingredients. Don't be fooled by the short offer, because everything is absolutely delicious! Better to do a little less and do it very well. Our favourite is the pasta. The dining room is bright, and we love to eat at the little counter and the bar. The kitchen is open, but it never gets too loud. The restaurant is open from Wednesday to Saturday evening. Luciano Trattoria
1212 Rue Saint-Zotique Est
Montréal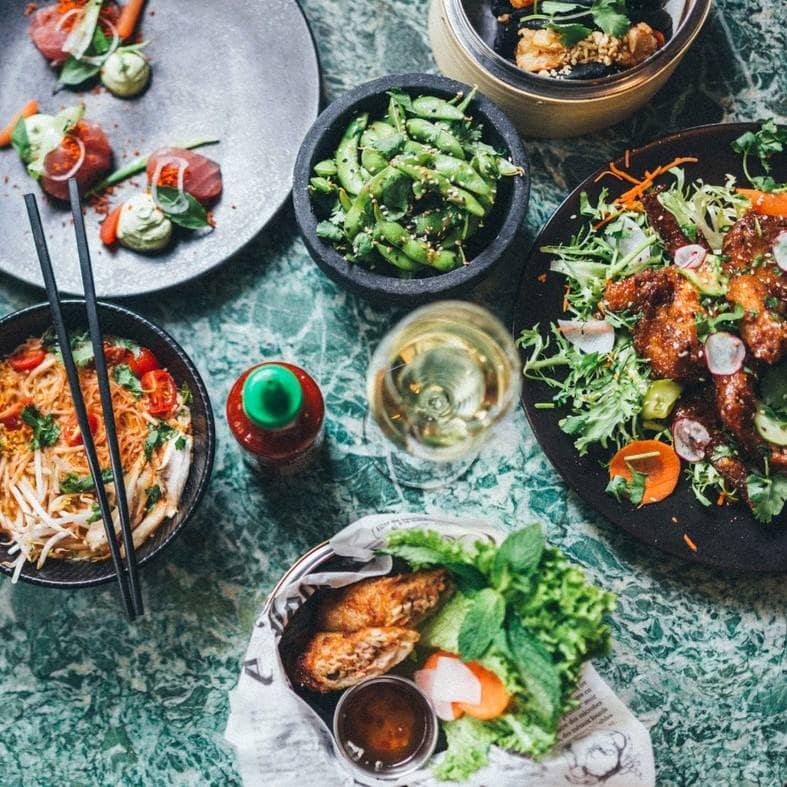 Hà
Hà is a nice little restaurant, as welcoming as it is festive. It's like eating at home, but better; luxury comfort food. Young chef Ross Louangsignotha (ex-Biiru, Chez Victoire and Jun i) prepares one of our favourite phó soups in town and the best pork imperial rolls in Montreal. We also love the chicken wings, edamame, buns, ribs and tapioca! Everything is very good and not too expensive either. Photos Restaurant Hà
243 Avenue du Mont-Royal Ouest
Montréal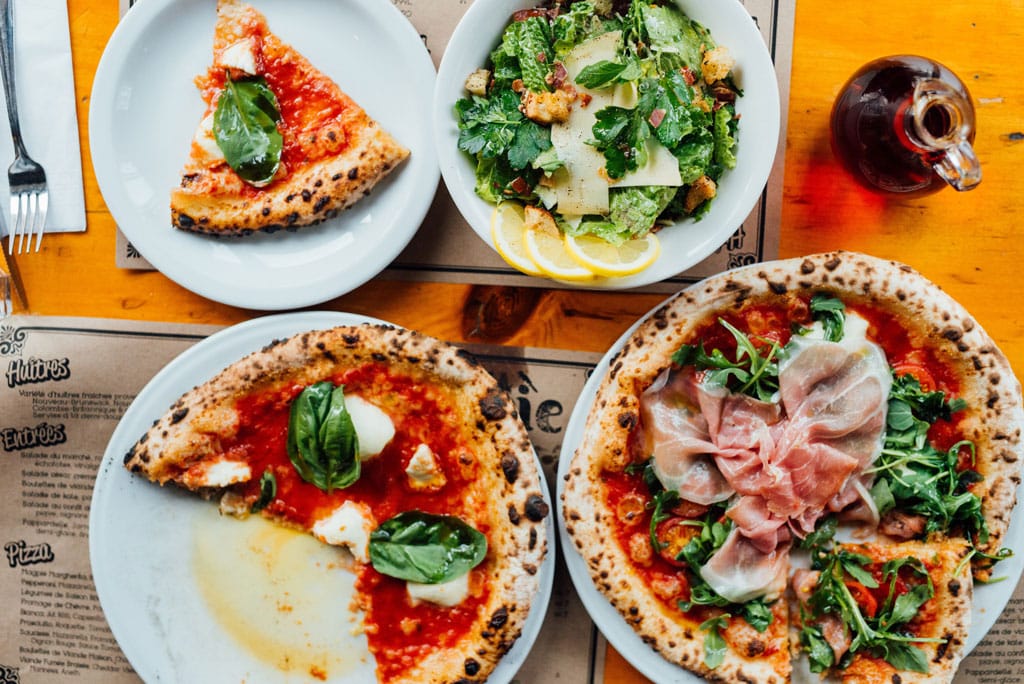 Open since September 2010, Magpie Pizzeria located in the Mile End serves excellent pizzas in a friendly atmosphere. Since its opening, Magpie has been a great success. We come here to indulge in their delicious offerings – their Prosciutto, Bianca and goat cheese pizzas, among others, are sure to please. Photos Alison Slattery
16 Rue Maguire
Montréal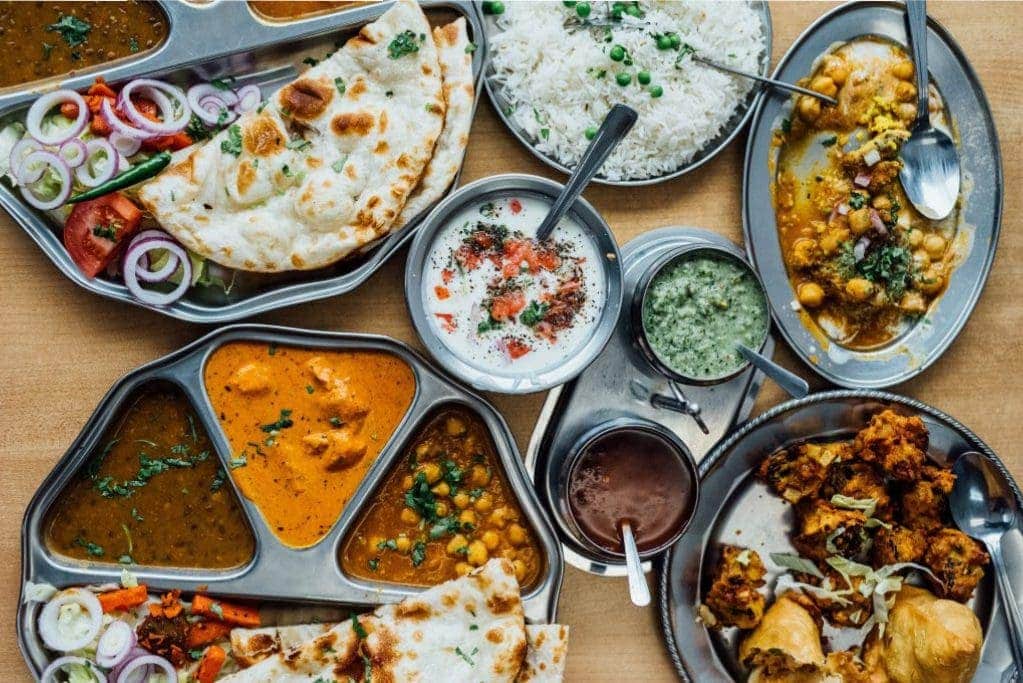 Malhi Sweets restaurant
Going to Monsieur Mahli's is like leaving Montreal for somewhere else, and it also means dining at one of the best Indian restaurants in the city! Mahli serves generous and tasty dishes of the best Indian food has to offer – we particularly love their exceptional goat curries. On the televisions, Bollywood productions are always rolling. Great Indian food that warms the heart! Photos Alison Slattery
880 Rue Jarry Ouest
Montréal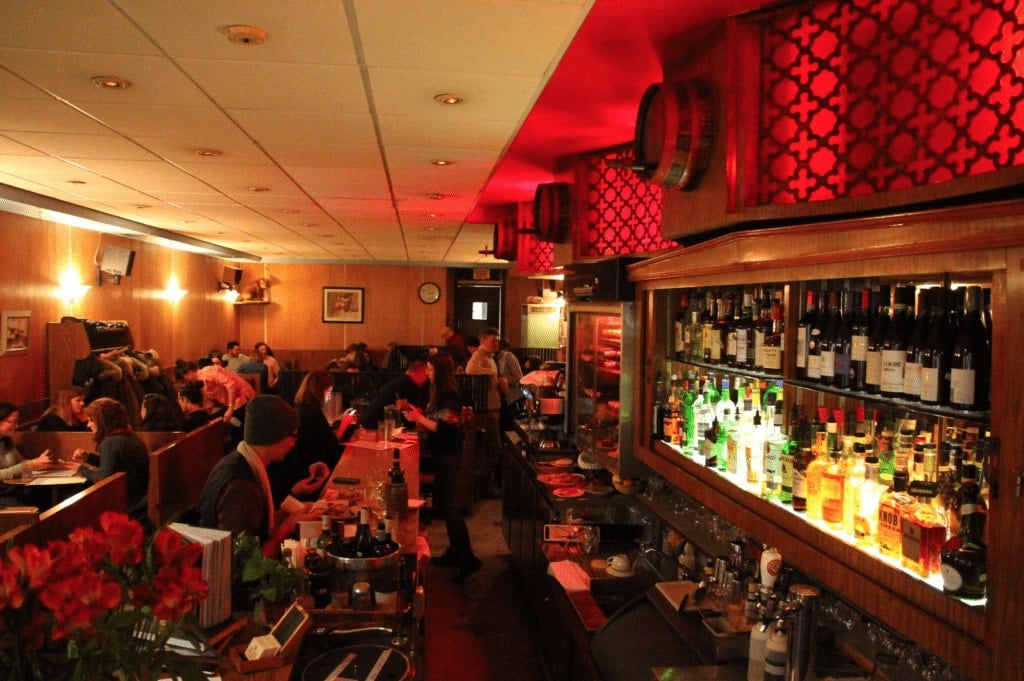 Nouveau Palais
Le Nouveau Palais welcomes you in their warm diner setting, as it was on every street corner in the 50s in Montreal. The menu is short and simple, but very well done by chef Kevin Weldon and his team. The establishment offers one of the best burgers in the city. There is a nice little wine list and some classic cocktails.  We love the atmosphere, which we feel has always been comforting. photos Max Hart Barnwell
281 Rue Bernard Ouest
Montréal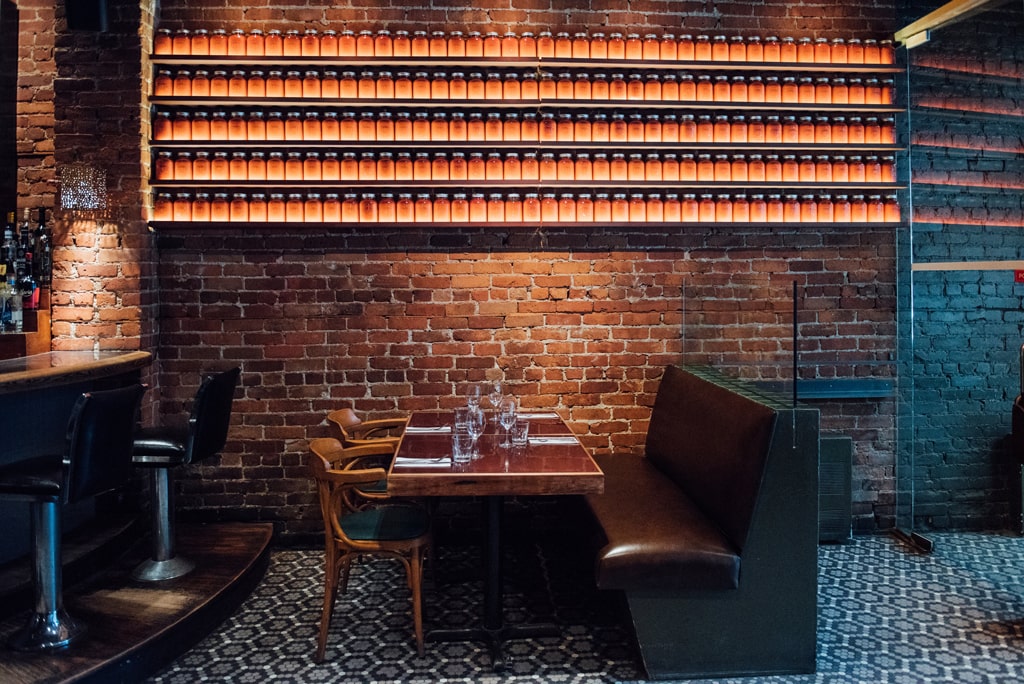 Le Petit Italien
We entitled our article on Le Petit Italien: Reopening of a comforting classic on Bernard Street, and that pretty much says it all. Since March 2, a team of old-timers, having previously worked inside the establishment, has taken over the beloved restaurant and worked to restore it to its original essence. Mission accomplished, as many foodies are coming back to Bernard Street to immerse themselves in the beloved atmosphere of Le Petit Italien. Photos Alison Slattery
1265 Rue Bernard Ouest
Montréal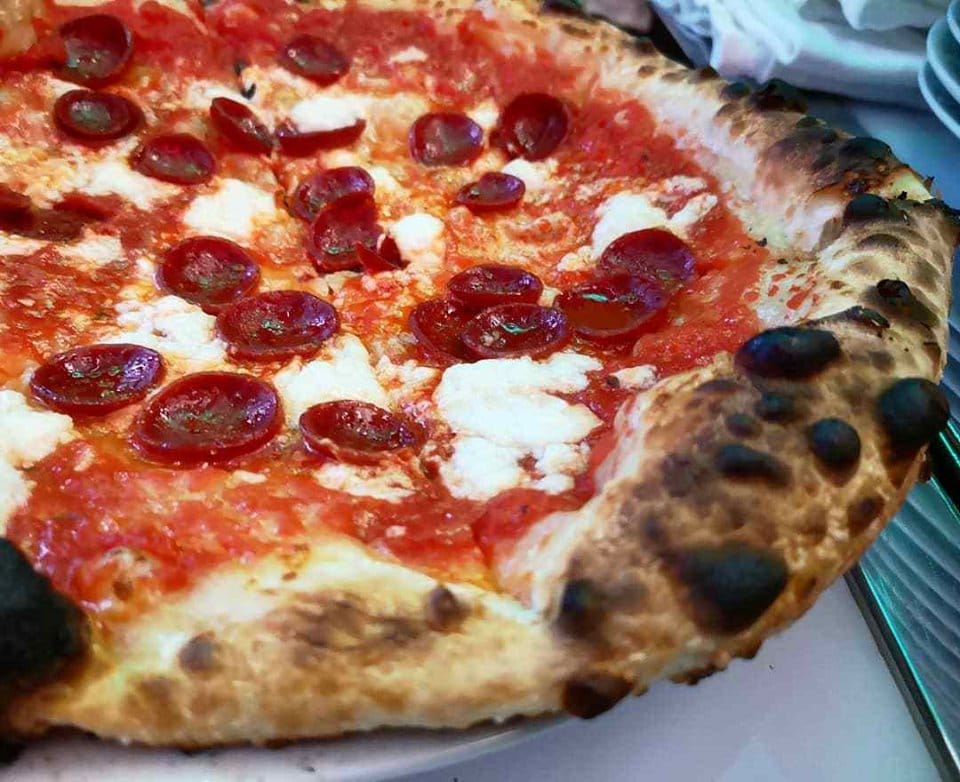 The famous Stefano Faita and Michele Forgione opened Pizzeria Gema following the success of Impasto. The place is generous and entertaining. This small pizzeria presents a solid menu and offers collaborative pizzas with guest chefs each month. Fun appetizers and soft-serve frozen custard are available as well. Family friendly place, named after the two chefs' toddlers: Giovanni + Emilia + Massimo + Anna = GEMA. Note that the service can sometimes be a little slow, but the experience guarantees a lovely and comforting time. photos Julie Perreault & Pizzeria Gema
6827 Rue Saint-Dominique
Montréal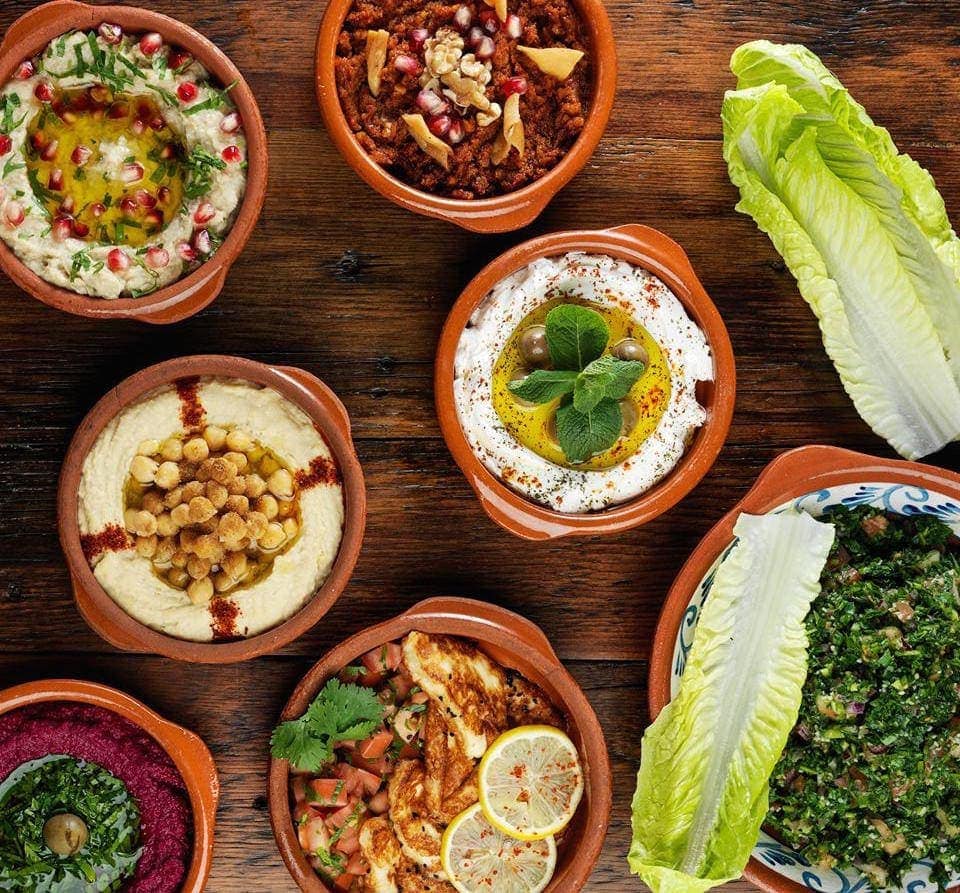 Kazamaza
The name Kazamaza translates, more or less, as "here and there" or " mixture". The house is a bit of a beautiful Middle Eastern pastiche with great conviviality. The dishes served here are generous and delicious – tender shanks, amazing hummus, delicious kebbes, and sumptuous salads. Everywhere, intoxicating spices and flavours send your senses traveling. The address is unpretentious and the staff is quite friendly. They are also open every day, which adds to the welcoming charm of the house.
4629 Avenue du Parc
Montréal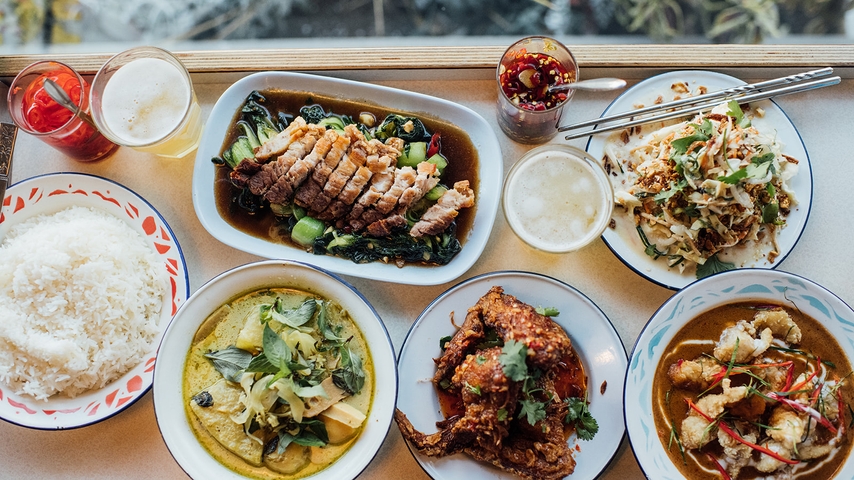 L'Épicerie Pumpui is a small resto-counter that opened in November 2017 on St-Zotique Street and offers a great menu with Thai flavours! Épicerie Pumpui's chef, Jesse Mulder, formerly of Chak Wow, learned to cook Thai specialties during his long stays in Thailand. The result is comforting, authentic and consistently flavourful. Alison Slattery
83 Rue Saint-Zotique Est
Montréal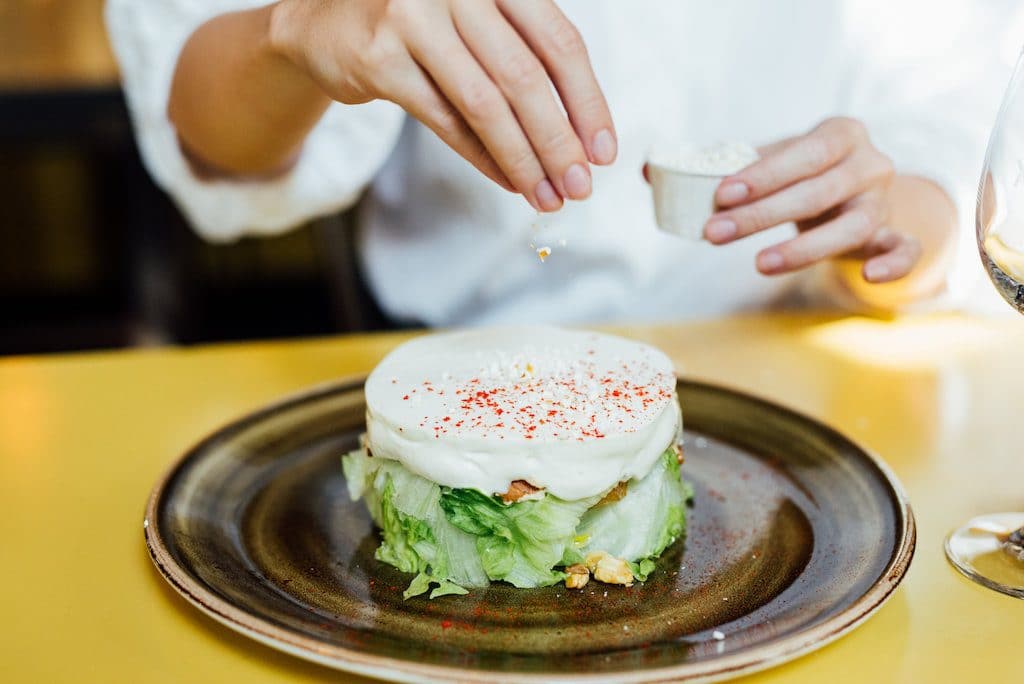 Mile-Ex
In a tiny space on Jeanne-Mance Street, you'll find Mile-Ex restaurant. This small restaurant offers an original take on Quebecois cuisine. Here, chef-owner Gregory Paul charms his guests with comforting dishes. His customers, epicureans of all kinds, almost always become regulars, since one dines here as if in the home of a friend. The decor is simple and welcoming; a lot has been done with little and the result is delightful. Photos Alison Slattery
6631 Rue Jeanne-Mance
Montréal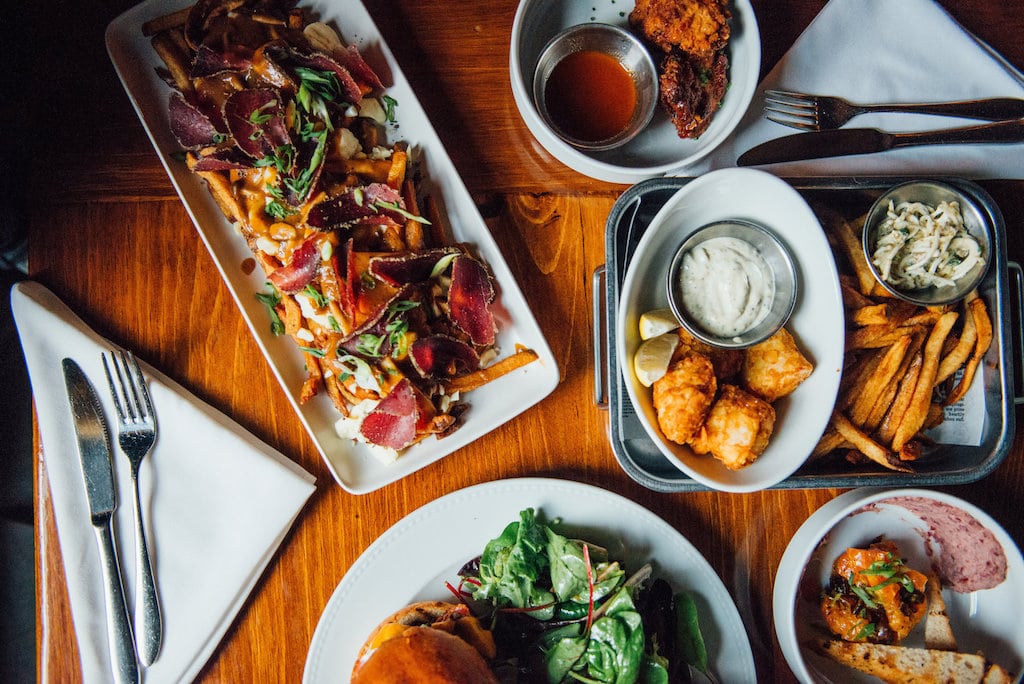 Labarake welcomes its clientele in an industrial chic space to enjoy good comfort food. Located in a former fire station in the Angus Shops, the address is a friendly refuge. The dishes are comforting and neat: a classic cuisine revisited. Photo Alison Slattery
3165 Rue Rachel Est
Montréal
See on map
536 Avenue Duluth Est Montréal H2L 1A9
4710 Rue de Lanaudière Montréal H2J 3P7
2501 Rue Notre-Dame Ouest Montréal H3J 1N6
1391 Rue Saint-Jacques Montréal H3C 1H2
38 Rue Beaubien Est Montréal H2S 1P8
4720 Rue Marquette Montréal H2J 3Y6
1212 Rue Saint-Zotique Est Montréal H2S 1N5
243 Avenue du Mont-Royal Ouest Montréal H2T 2T2
16 Rue Maguire Montréal H2T 1B8
880 Rue Jarry Ouest Montréal H3N 1G9
281 Rue Bernard Ouest Montréal H2V 1T5
1265 Rue Bernard Ouest Montréal H2V 1V9
6827 Rue Saint-Dominique Montréal H2S 3B1
4629 Avenue du Parc Montréal H2V 4E4
83 Rue Saint-Zotique Est Montréal H2S 1K7
6631 Rue Jeanne-Mance Montréal H2V 4L1
3165 Rue Rachel Est Montréal H1W 1A3