Gus: the comforting and delicious neighbourhood restaurant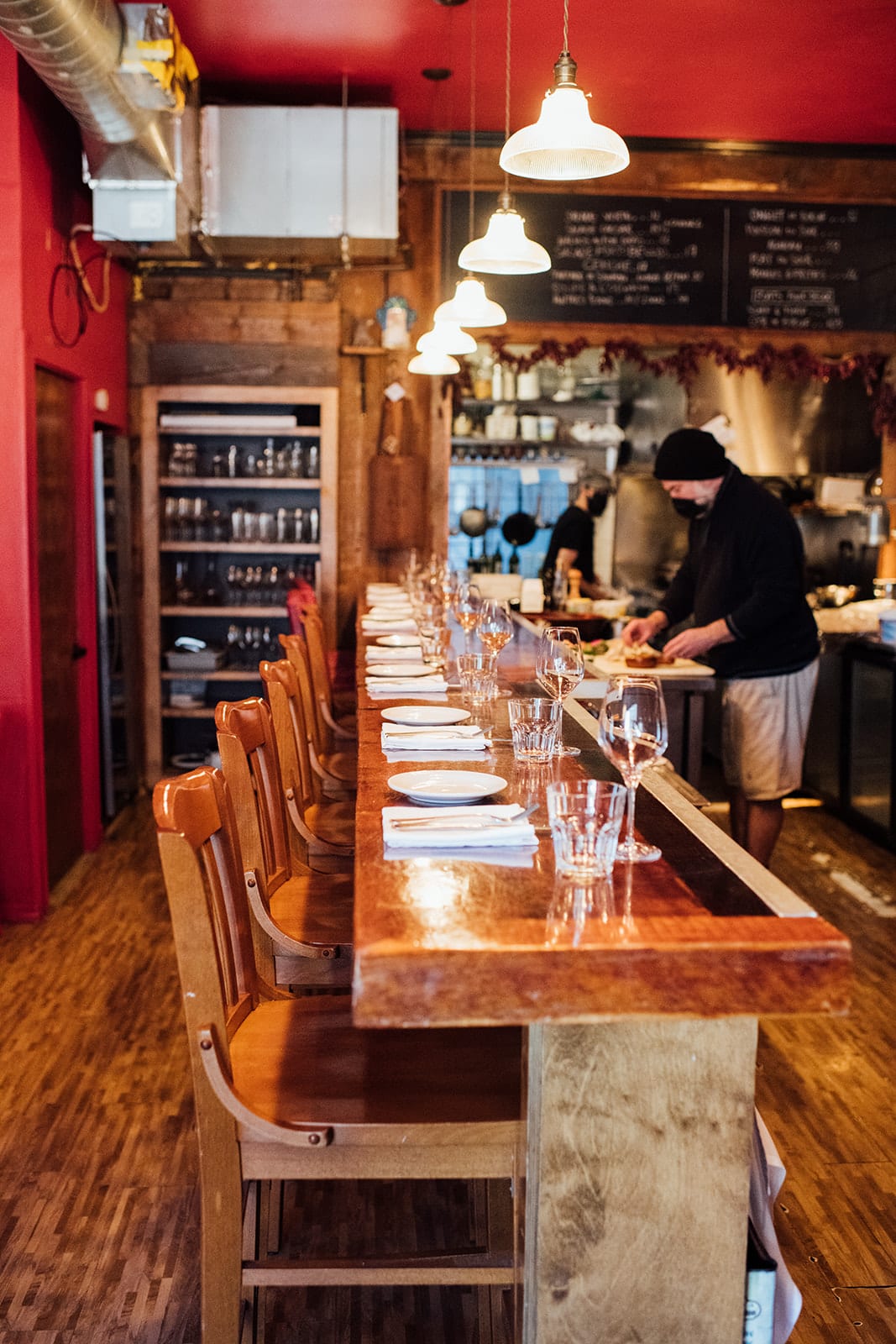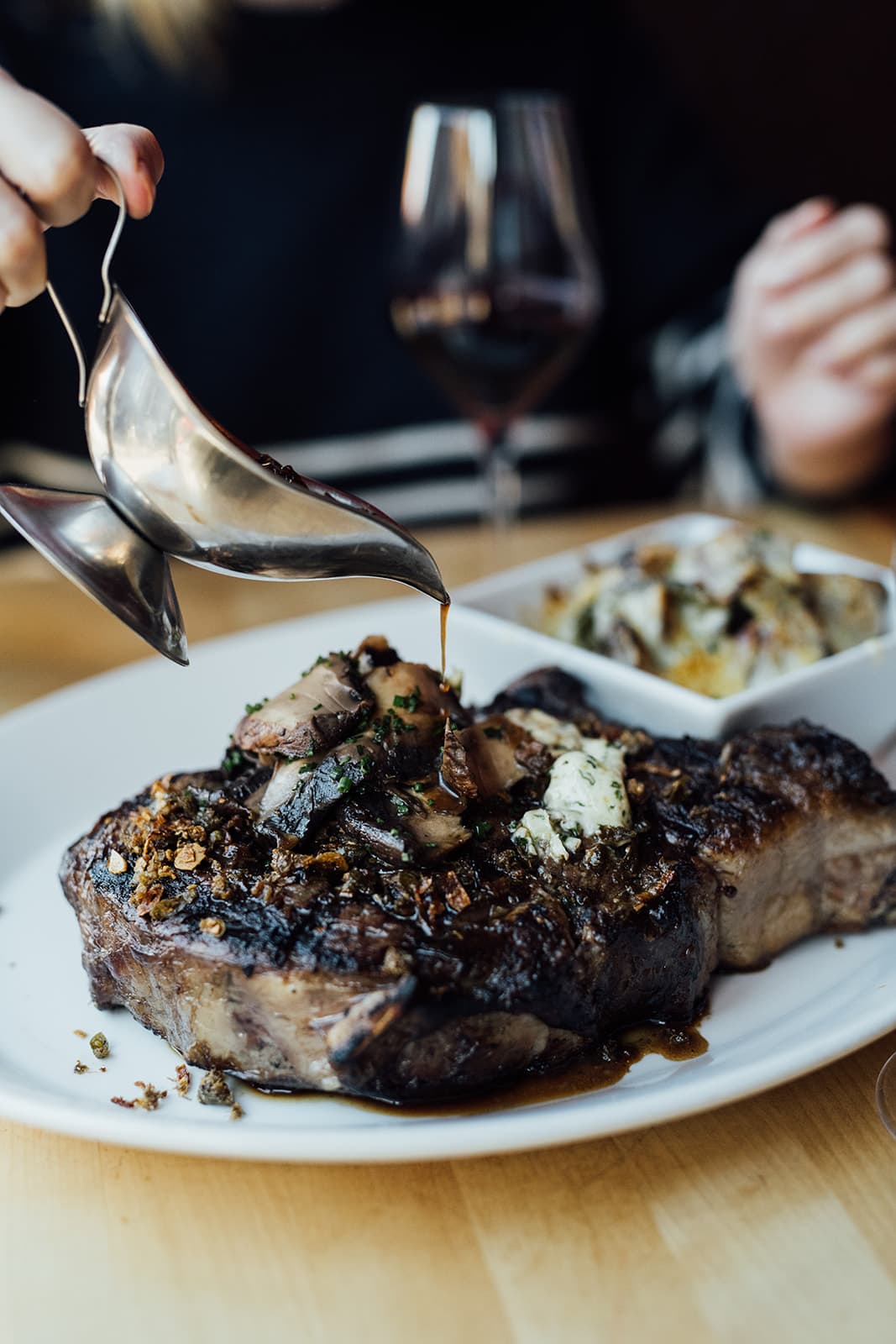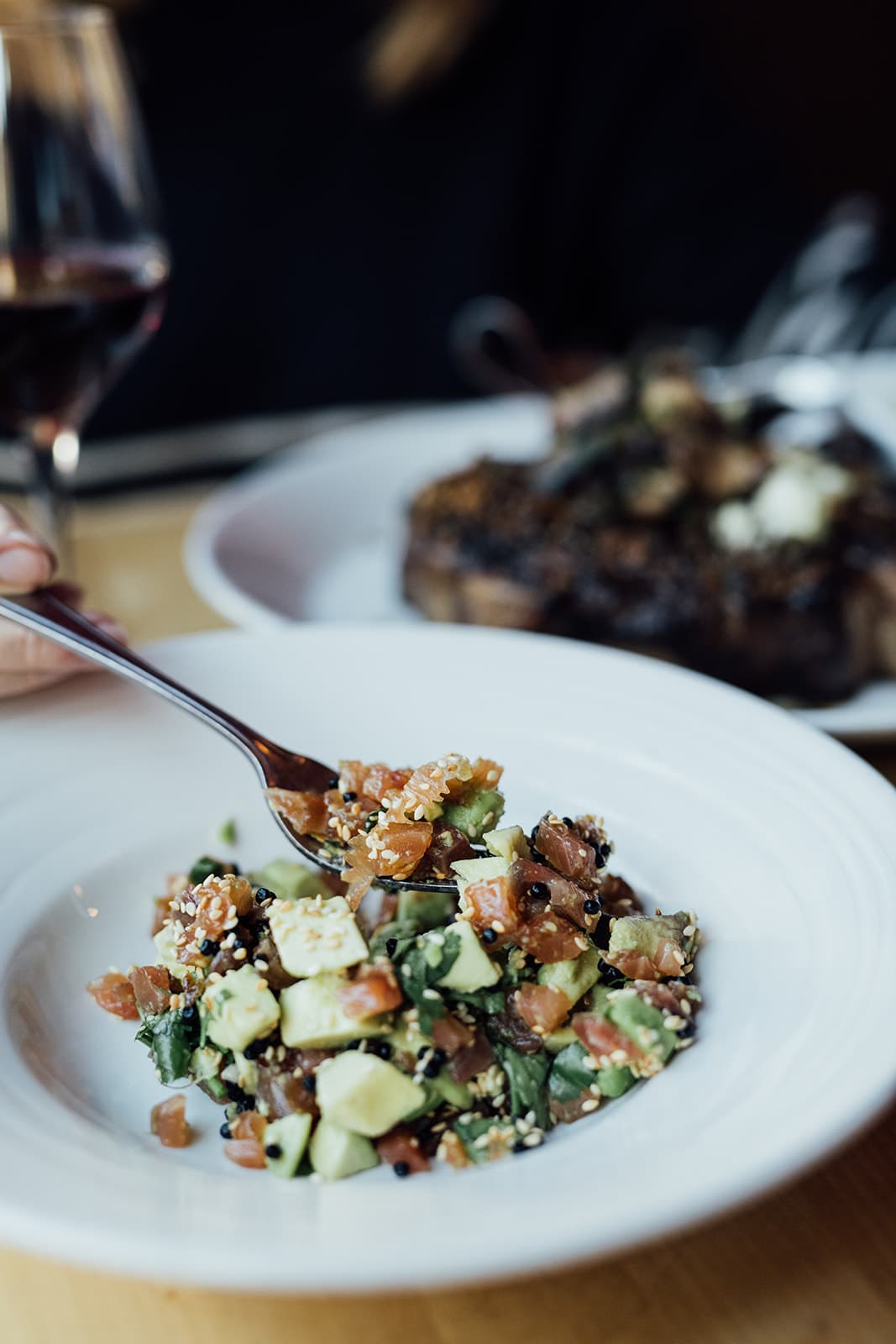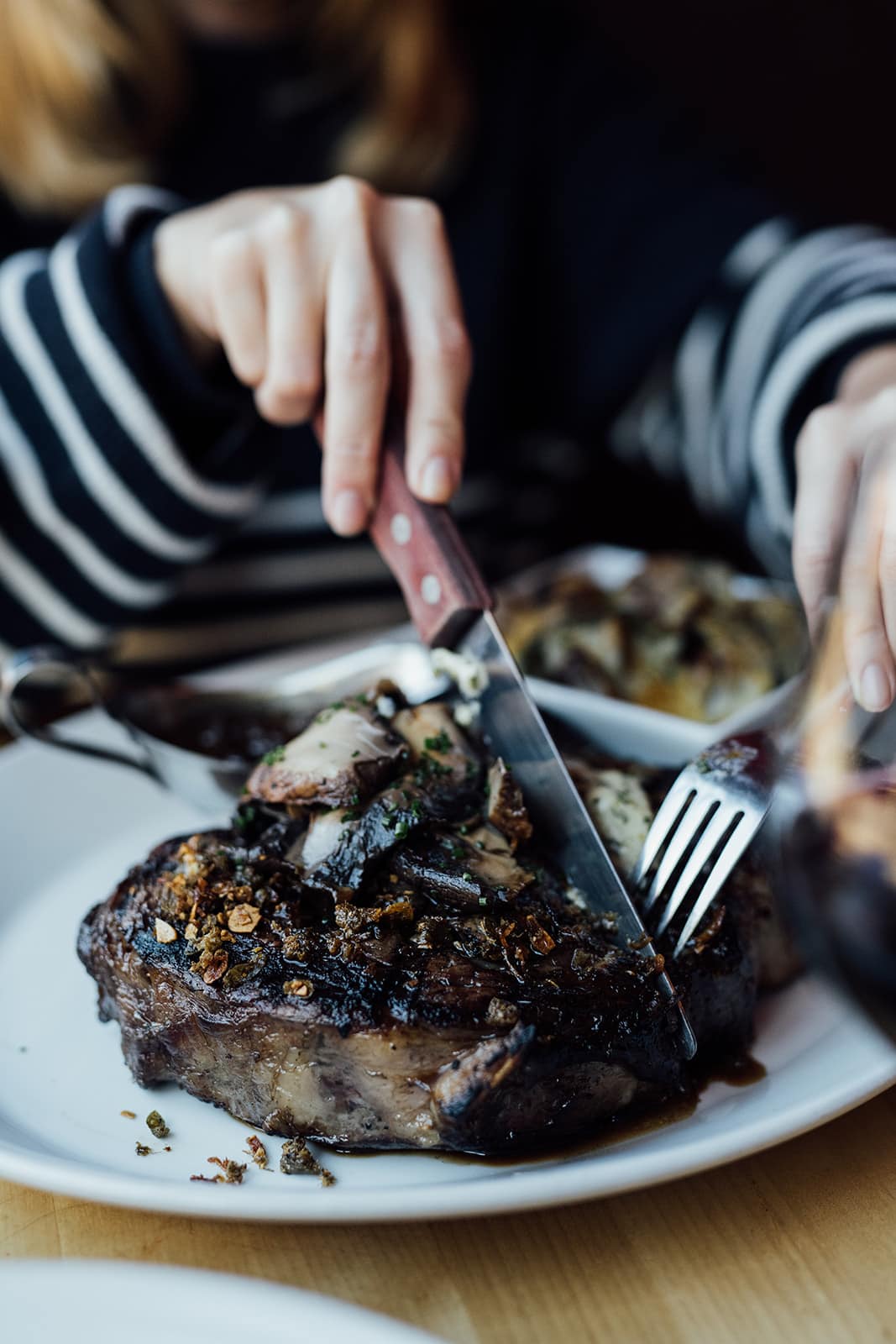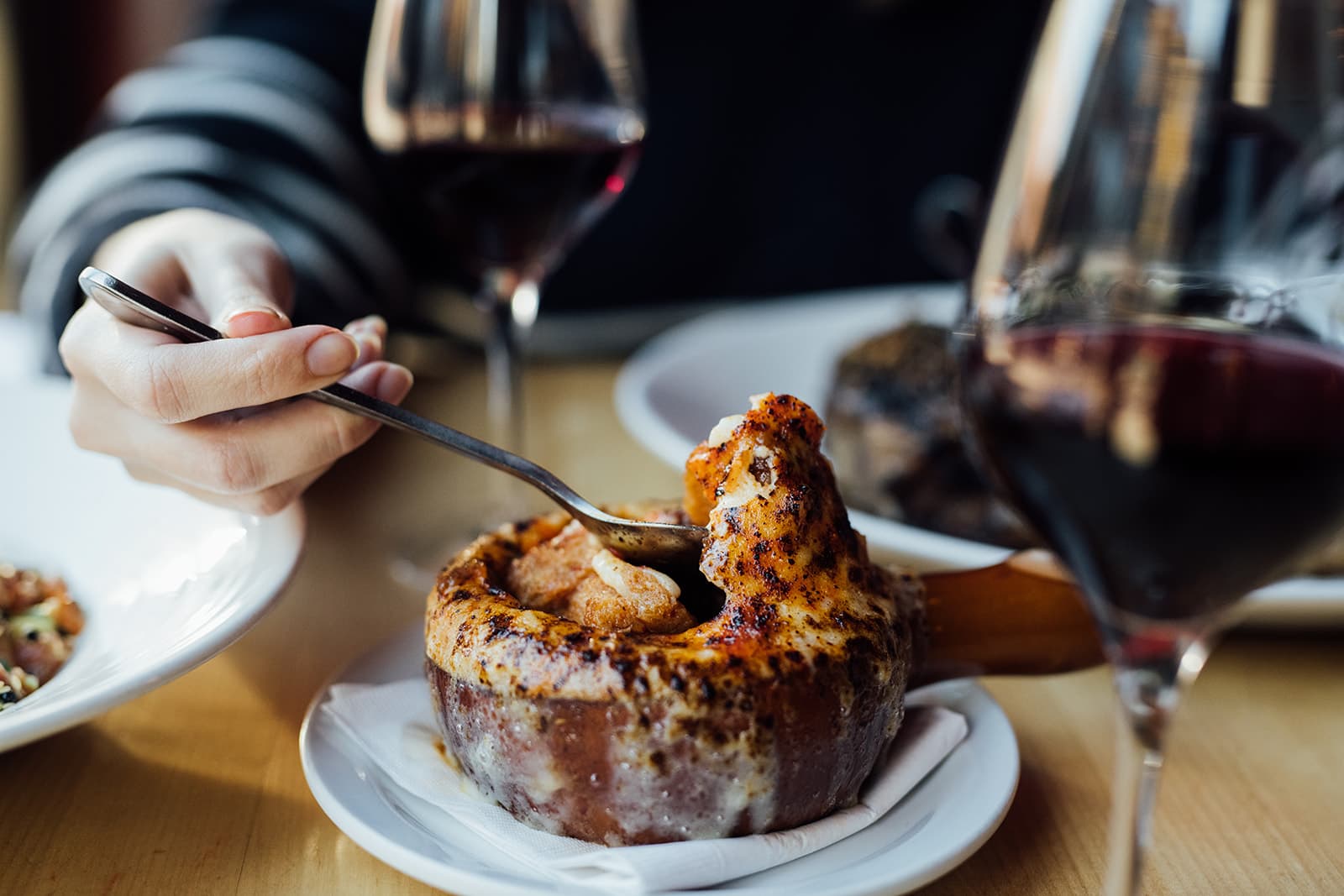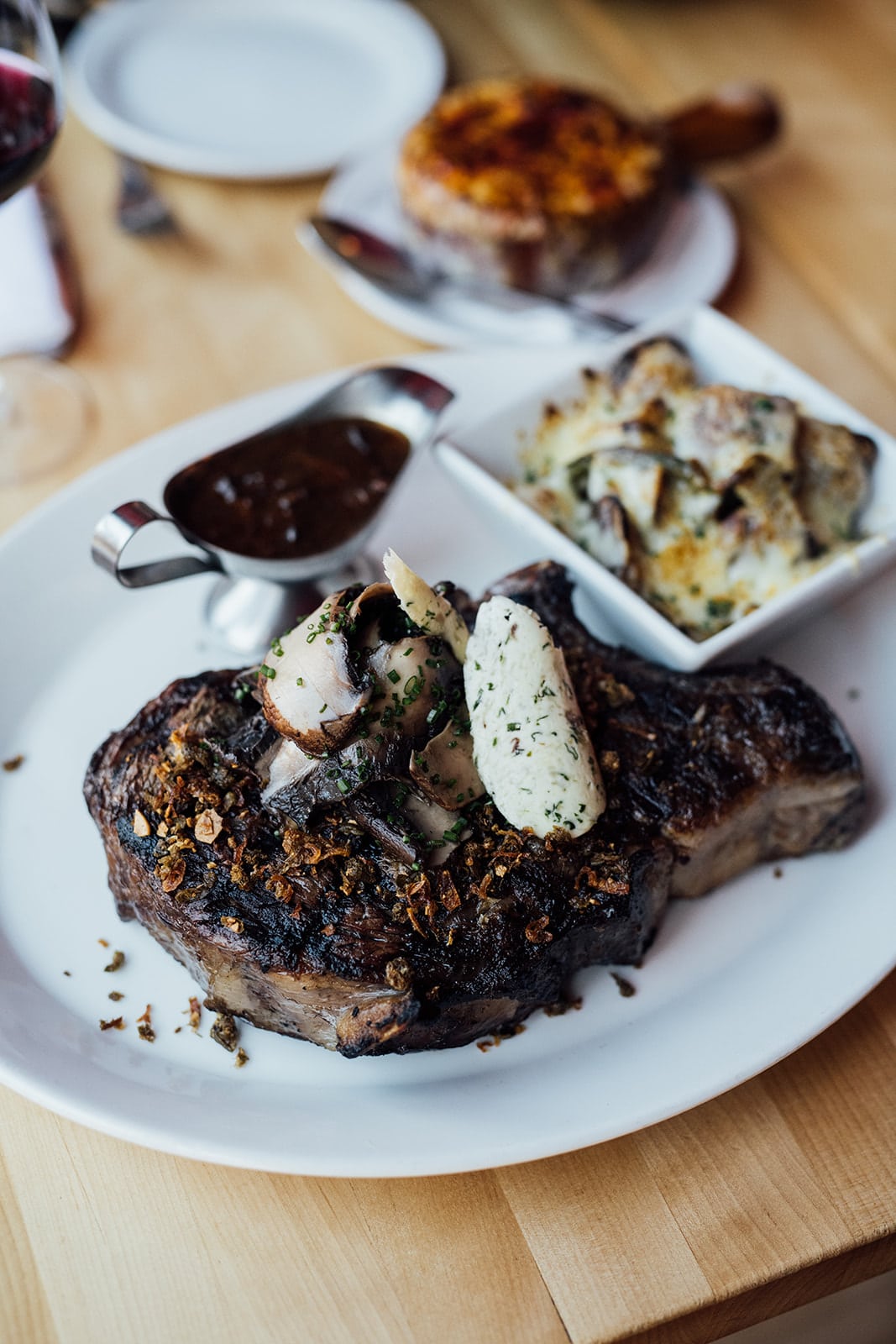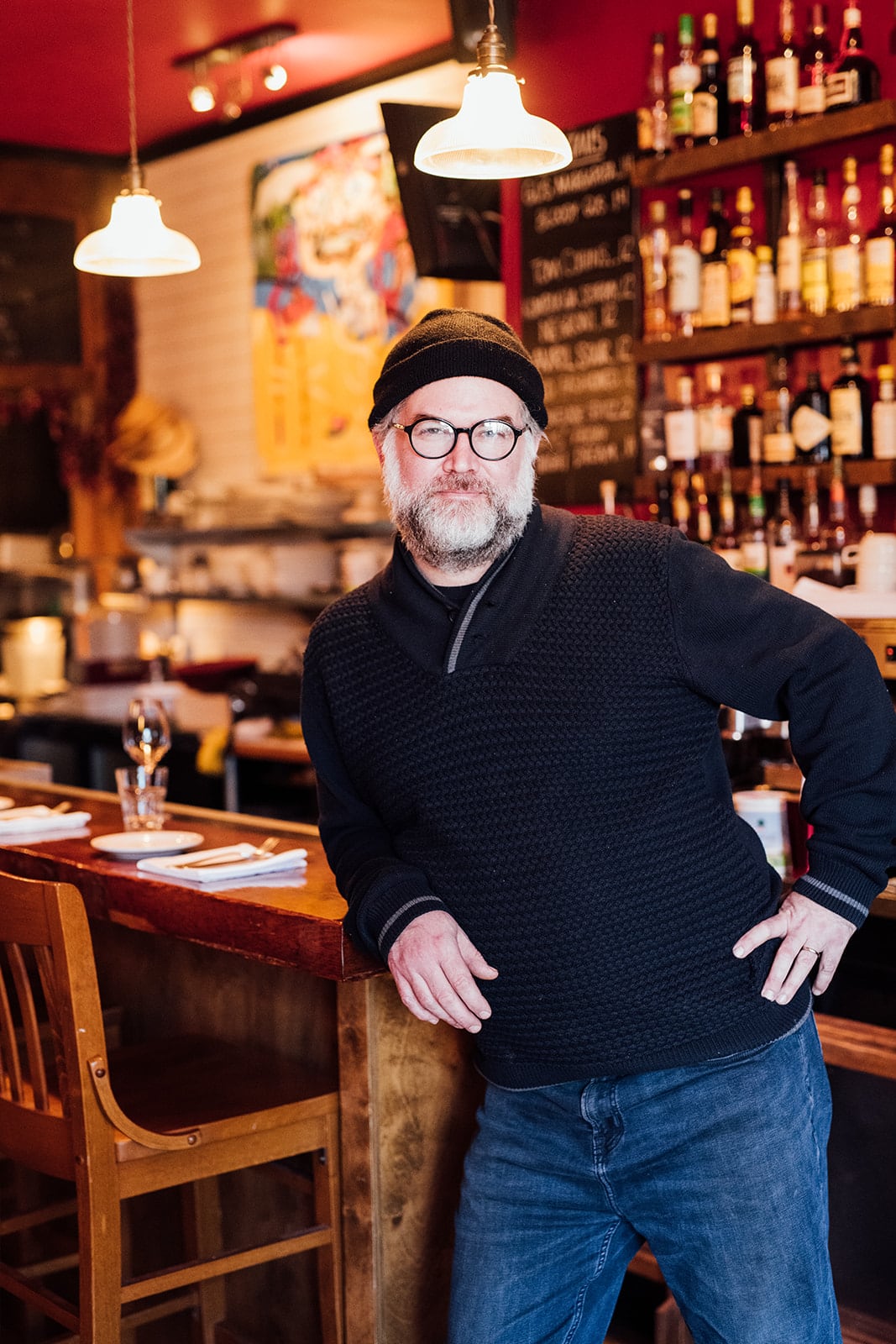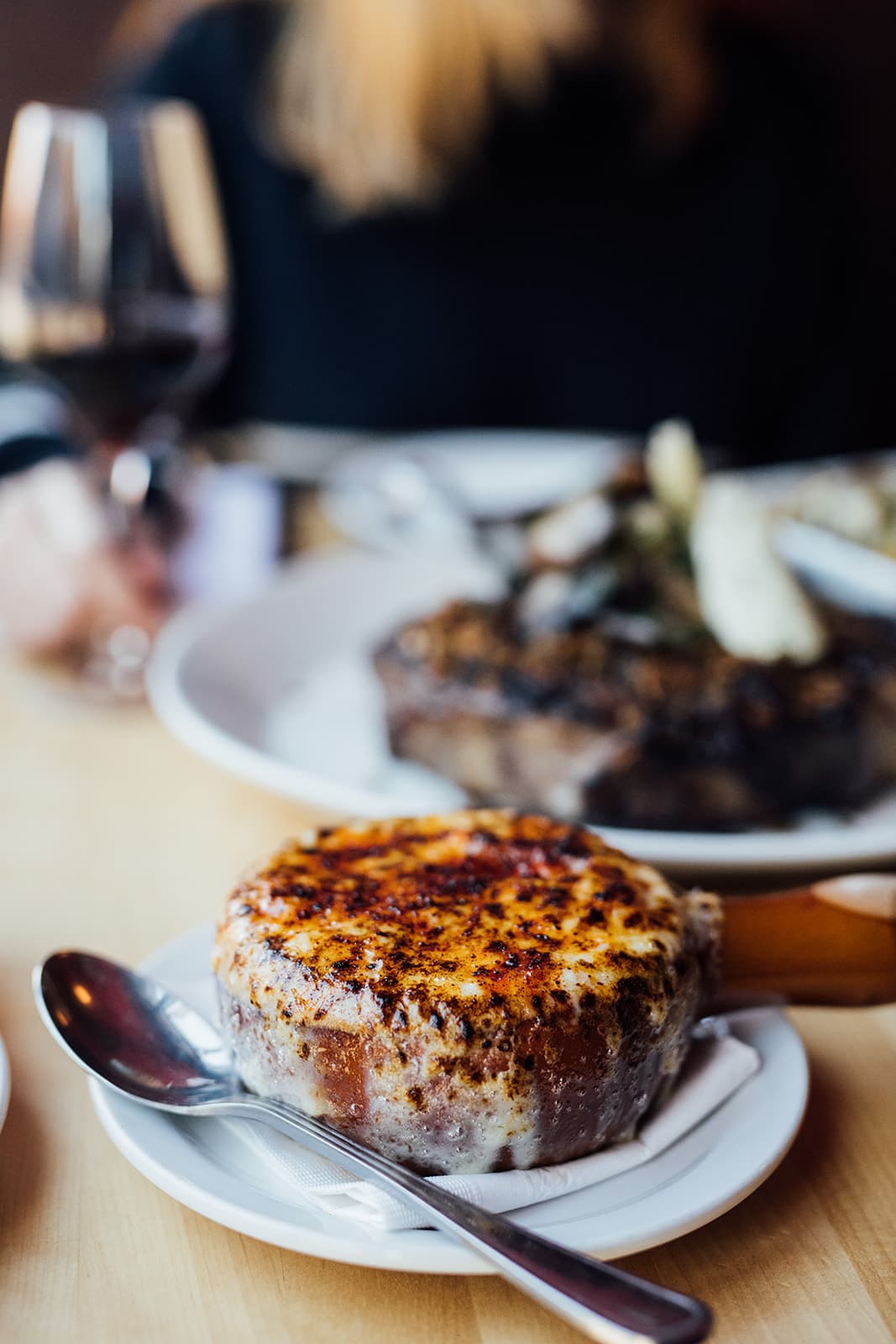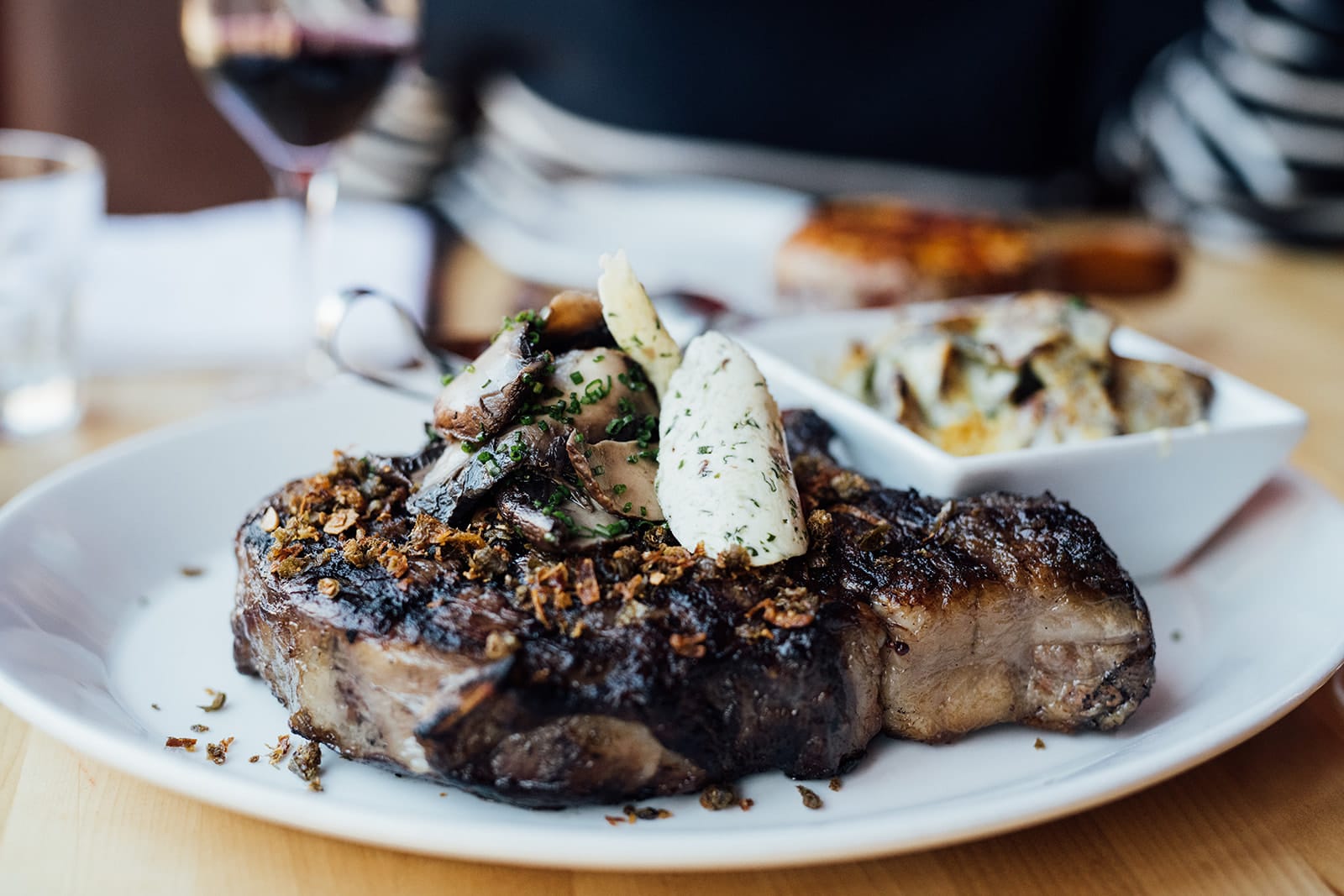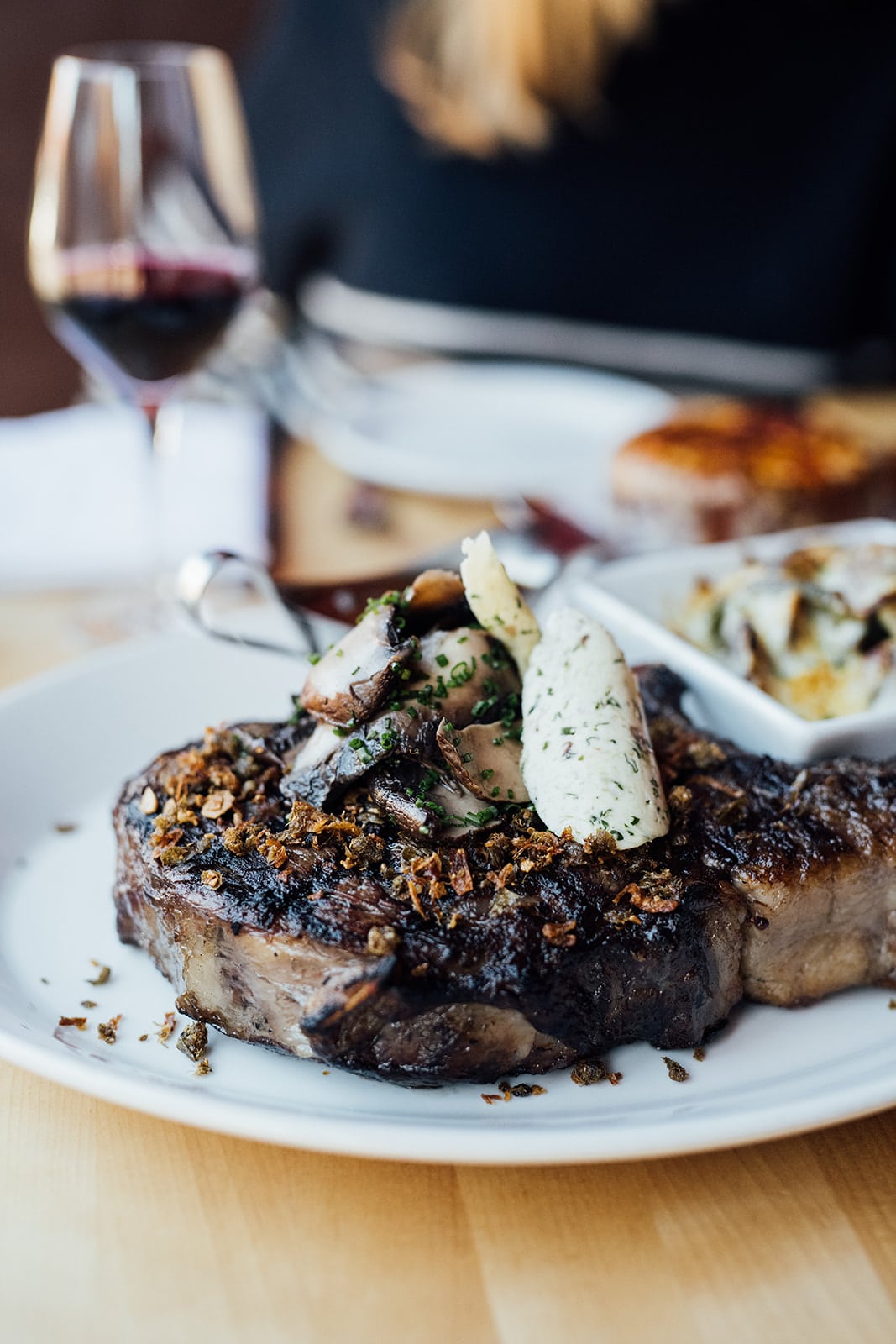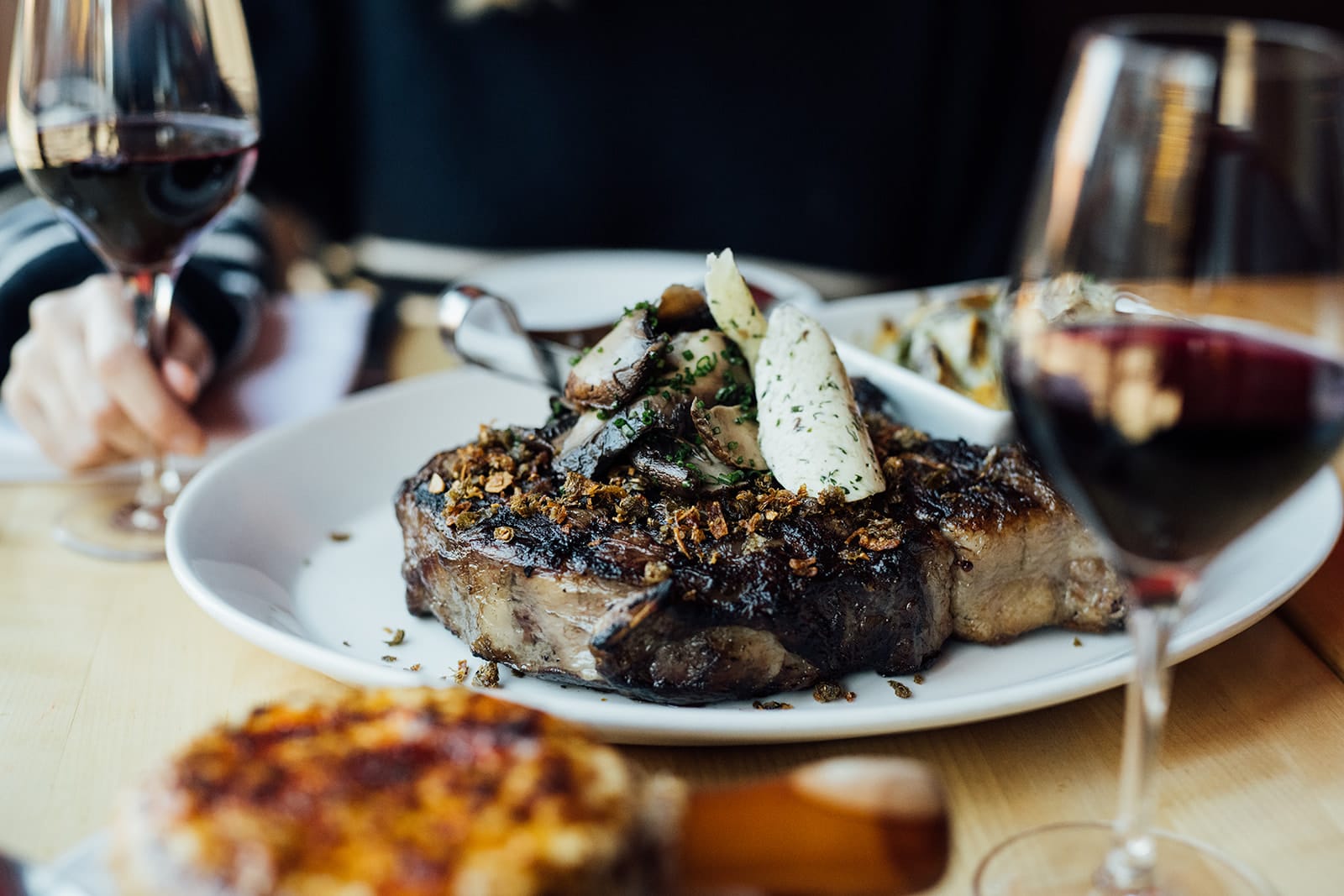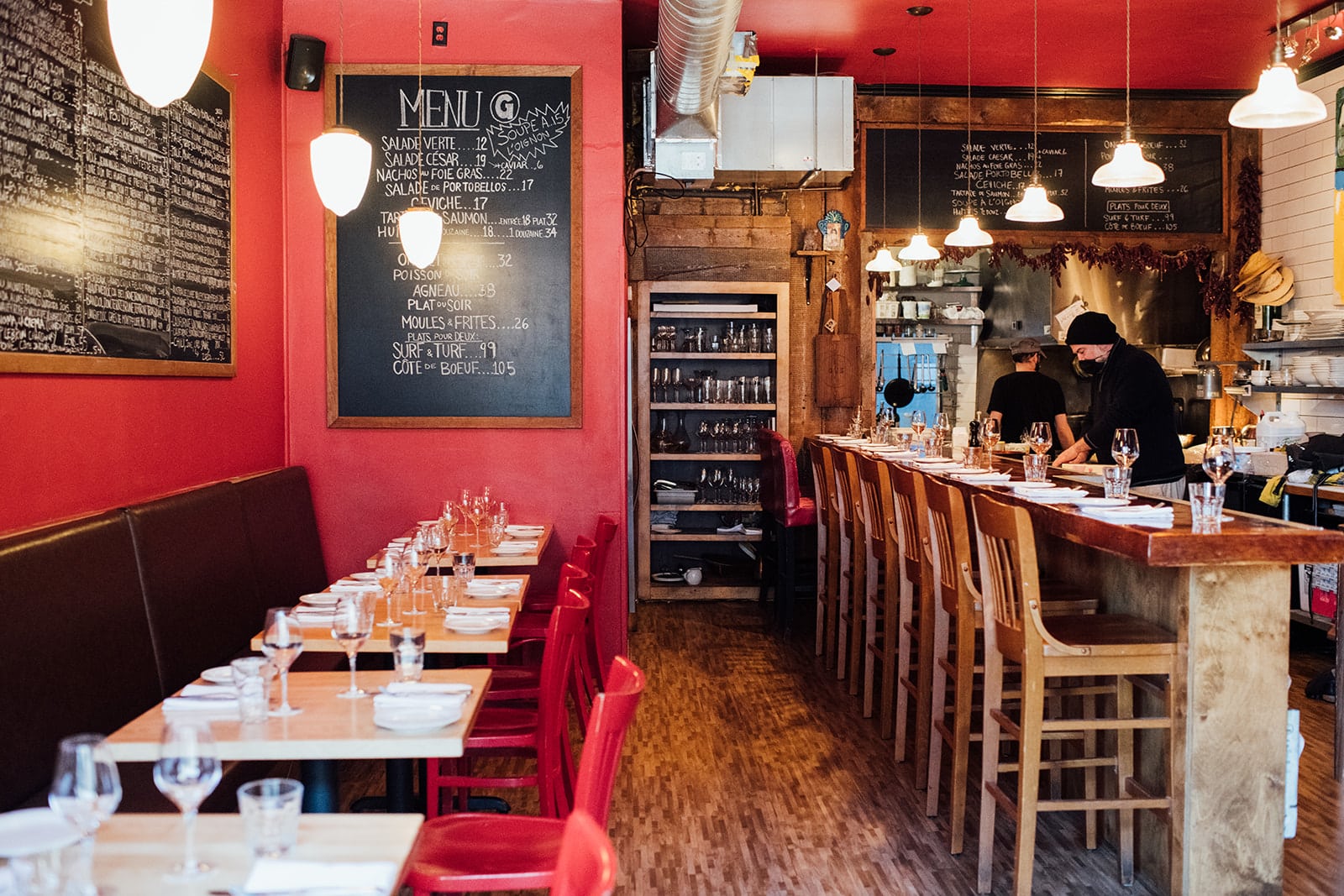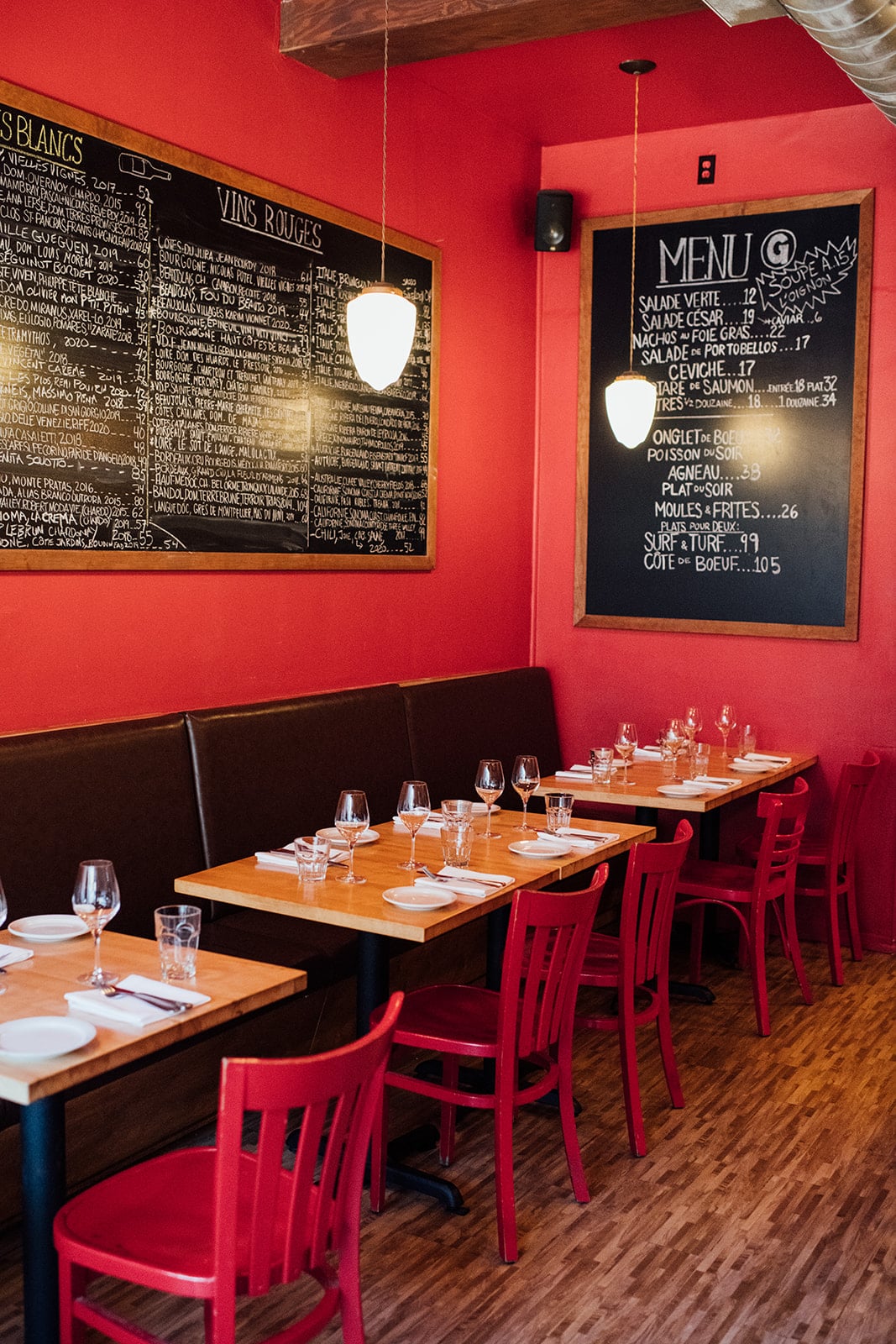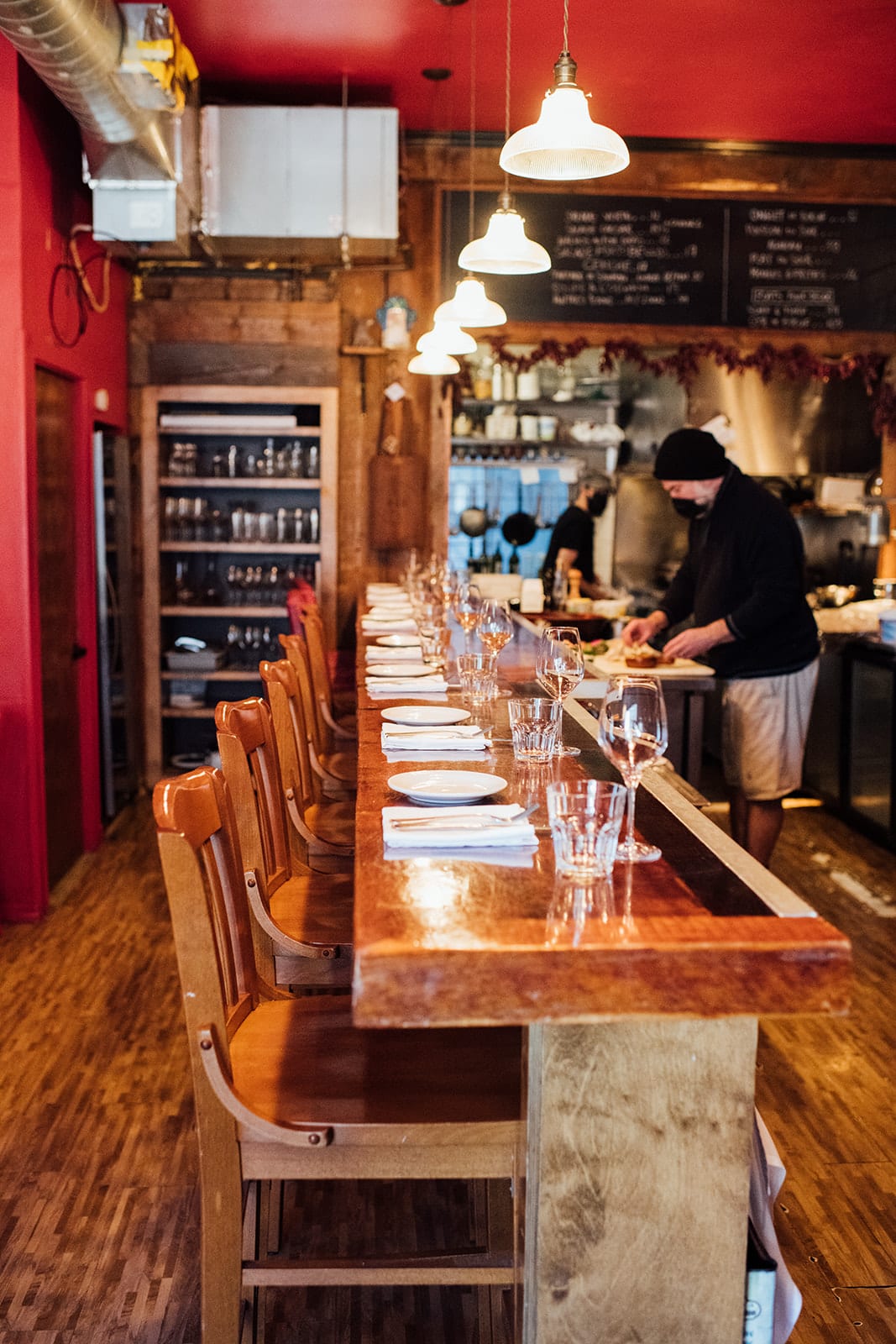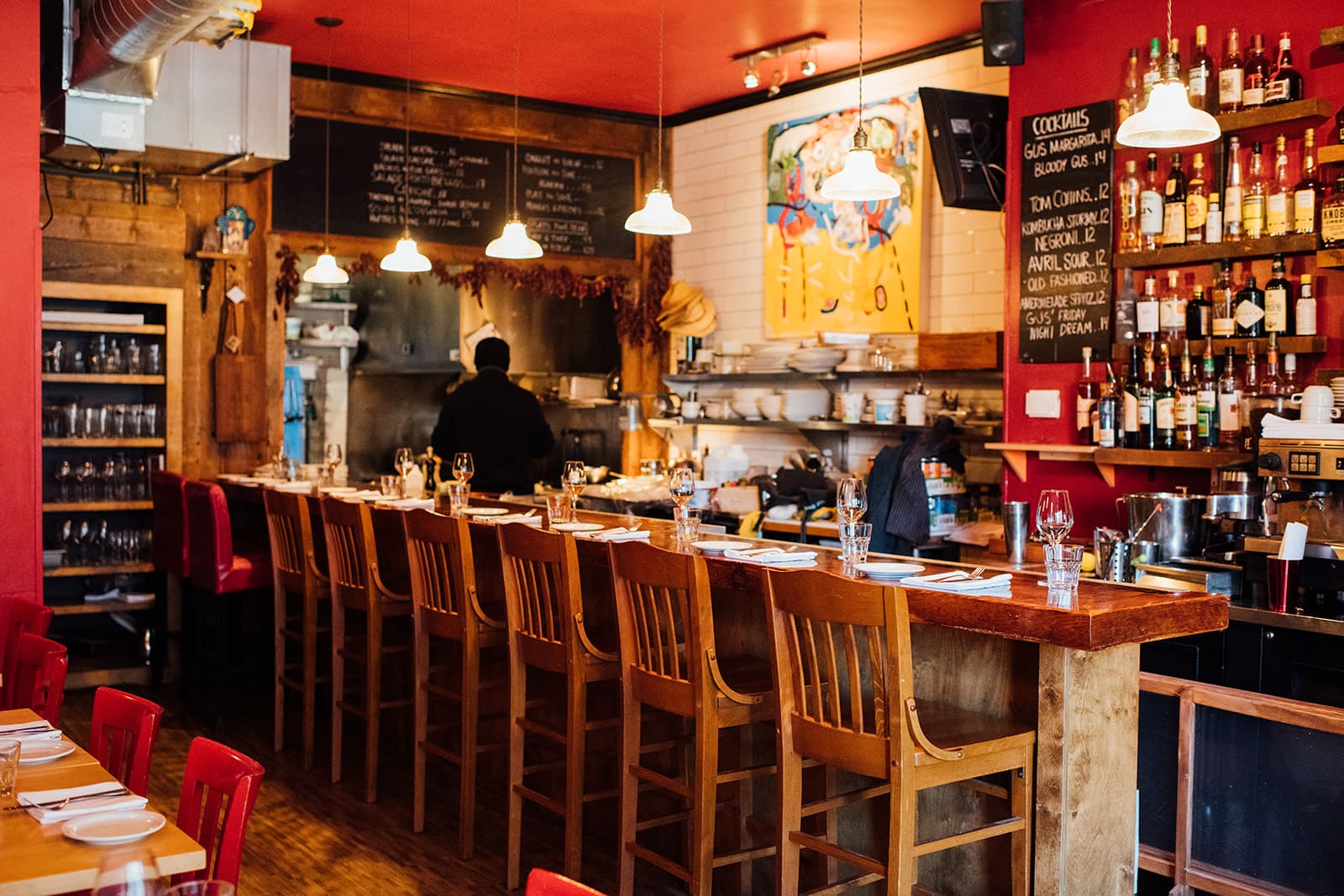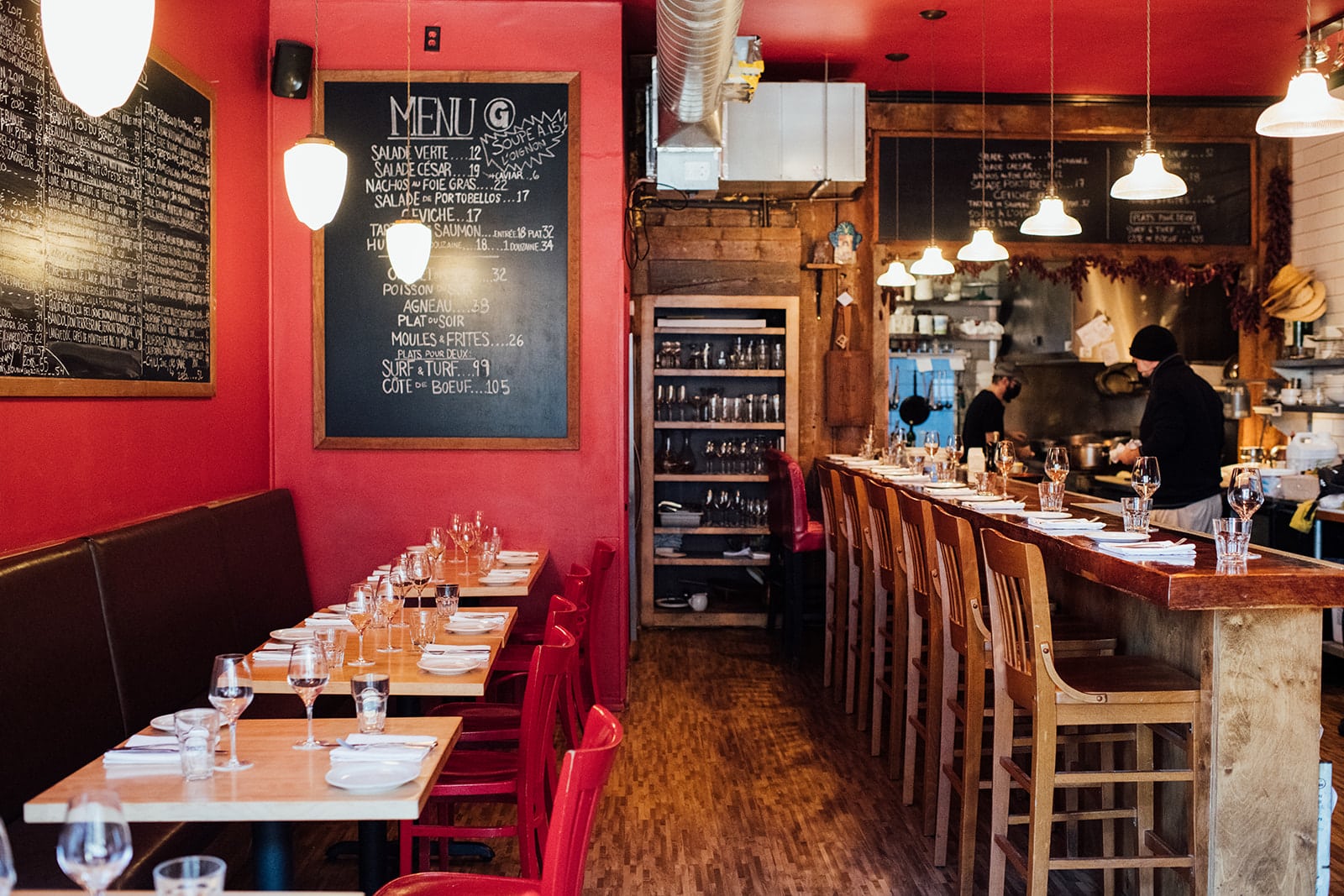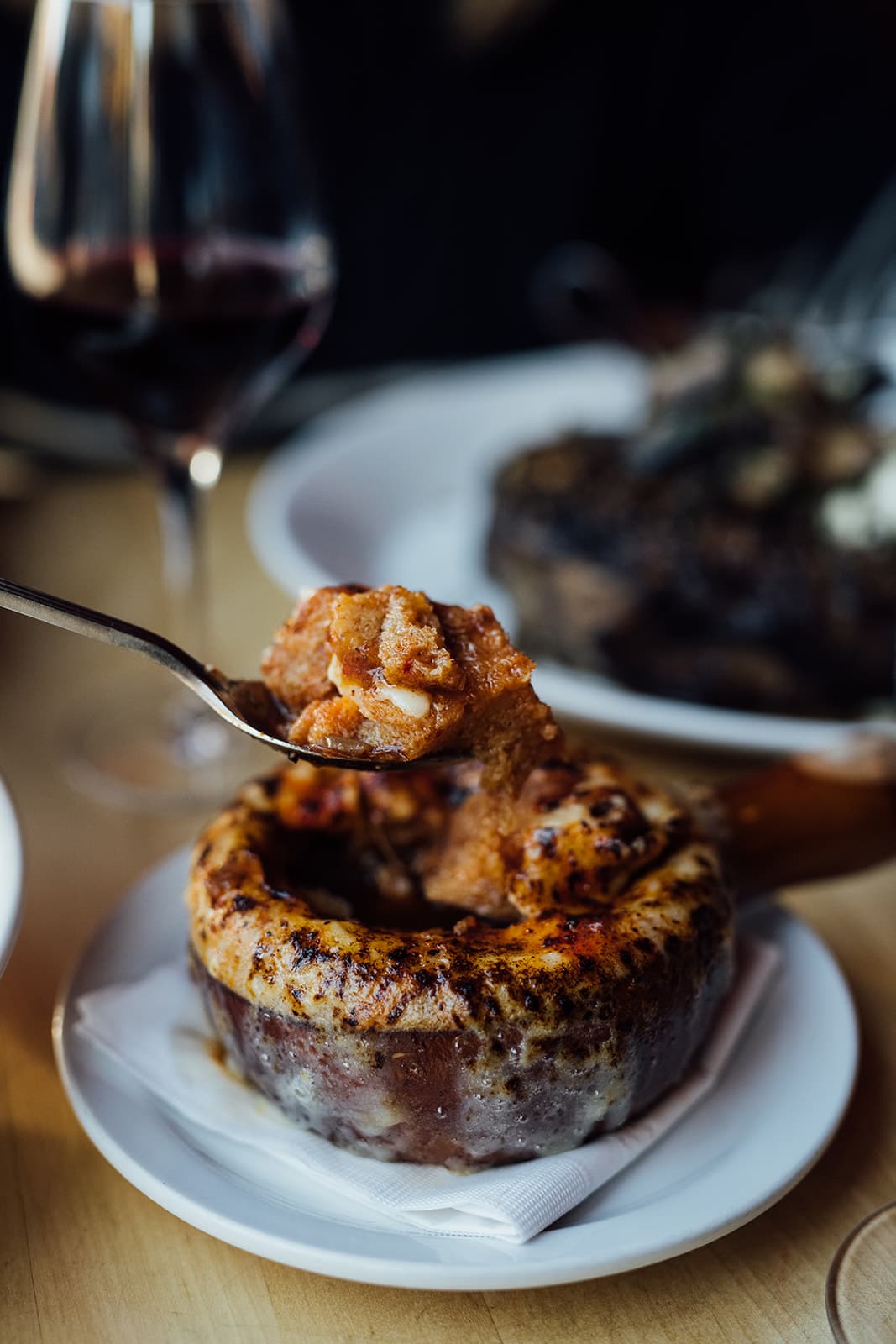 Restaurant Gus

$$$
Gift cards from Treater
Monday: Closed
Tuesday: Closed
Wednesday: Closed
Thursday: 5:30 – 10:00 PM
Friday: 5:30 – 10:00 PM
Saturday: 5:30 PM – 10:00 AM
Sunday: Closed


Chef(s) David Ferguson
Opened 2004

Accepts mastercard, visa, cash, debit
20 Seats
Gus is a comforting restaurant where you can eat generous and delicious dishes. Adopted by many for almost four years now, we suggest this place if you want to eat well and enjoy a friendly atmosphere.
The restaurant is owned by David Angus Ferguson, a Toronto-born chef who moved to Montreal several years ago. "My wife Hélène allows me to be me and to have the restaurant, so it gives her a kind of partnership in the business I would say!" David is the businessman, the iron man, the one who fires people and pays the bills. Gus is the exceptional host, who cooks, drinks wine and talks about hockey with his guests. David Angus Ferguson has now had a sort of double personality for four years, which was created with the opening of his restaurant Gus in Little Italy. "No one called me Gus before, but now everyone does. And I'm OK with that."
You may know David Angus Ferguson of the late, great little neighbourhood restaurant Jolifou (open from 2004 to 2012 where Régine Café is now located). When it came time to look for a new location for his new restaurant, David looked on Beaubien East. "I love Beaubien, I don't want to leave this street. I like that it's a simple place, a neighbourhood street, relaxed, and where everyone is welcome." Gus Restaurant is an uncomplicated place, just the way we like it. The decor, consisting of several shades of red and lots of wood is simple and comfortable. "I was lucky to have good people to help me. The artist Marie-Eve Beaulieu helped me with the colours, Simon Bilodeau and Josh Trotter with the design, and Nicolas Côté with the cabinetry (also responsible for the cabinetry of Bar Henrietta, Balsam Inn, and Marconi, among others). The twenty-six seat space is intimate and open to the kitchen with a dozen seats at the bar. For a hearty meal to savour alone at the bar, on a date or out with friends, the place is welcoming and pleasant. "When you are in your thirties you just build your life the hardest you can. And when you are in your forties you start editing it. I wanted to have a restaurant that was close to my customers, to have time to talk to them, a simpler, more personal place."
How would you describe the food at Gus? "I don't like the term comfort food… You have to be careful what you wear because you may not be able to take it off. I added Mexican accents to my food at Jolifou and everyone labeled me that. That's why I wear my straw hat when I work, people don't have too many expectations, they can only be pleasantly surprised!" Still, one comes here to savour a delicious comfort food meal. David is the one who develops the menu – "I like to cook food that I would eat, food that I like – I don't cook food I don't like." So the menu is quite personal and represents a bit of Gus' personality: dishes that seem simple, but are very crafted, with lots of flavours, and served in generous portions. The menu rarely changes as people come back for certain dishes that would be impossible for the chef to remove, "because people love them too much." We eat at Gus mostly for the famous made-to-order Caesar salad, tartare, foie gras nachos, onion soup, beef flank steak, lamb or the Surf and Turf for 2. Appetizers range from $10 to $32 and entrees from $24 to $34. Menu items are reliable, consistent and "customers always come back with cravings." Gus is also known for its homemade breads and comforting cakes. David makes everything himself: poached plum cake, gluten-free blueberry cheesecake, chocolate cake, French toast – decadent and tasty. These little treats can be found at Lou's take-out counter next door among other delights. To drink, there is a nice wine list with many options to quench your thirst. The wine list is designed by sommelier Danielle Simard and David. For cocktails, there are five choices, including David's margarita.
"I just wanted to make people happy." He succeeded with this since the evenings here are comforting and delectable.
Written by Sophie Monkman
Photography by Vadim Daniel Photography