Christmas Yule Logs: Where to find them in Montreal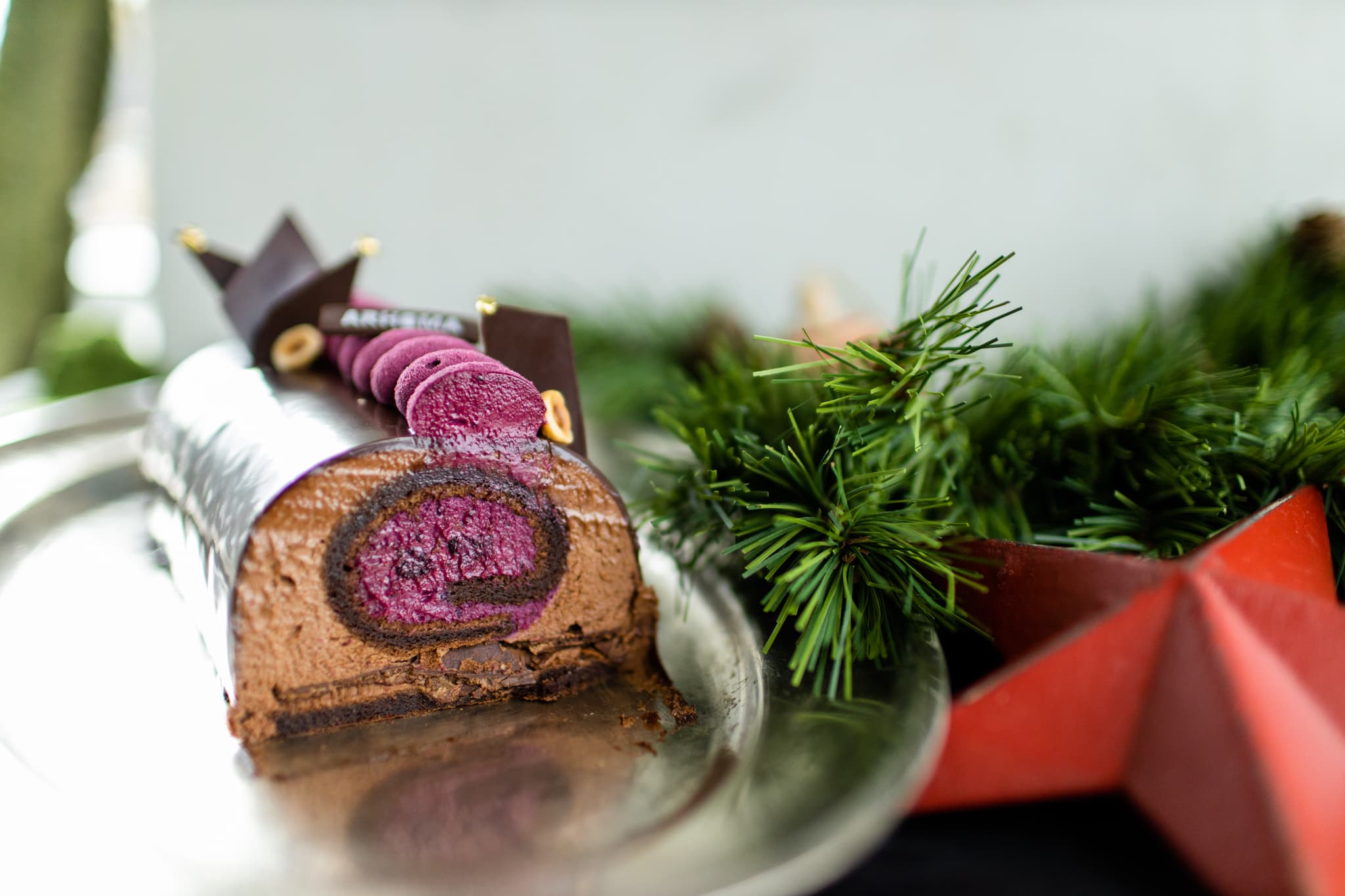 Winter is officially here, and if our advent calendar is any indication, the holiday season is getting closer and closer. For most, this means a time to stop, take a break from the hustle and bustle of our daily lives and spend some quality time with those we love. As much as we love traditional meals, we know that everyone is looking forward to dessert! And of course, when it comes to holiday desserts, the traditional Yule log is a classic.
Have you ever wondered why the signature dessert of Christmas is a Yule log? Why not a tree, a sleigh or another image more traditionally associated with this celebration?
The tradition of the ule log dates back to pre-medieval times, during the Iron Age. The Gaelic and Celtic peoples celebrated the Yule, a pagan festival celebrating the coming of the winter solstice in late December. It was common to burn a huge log, decorated with mistletoe, pine cones and other items. The log would burn in the hearth for several days, its ashes then being collected for the protection of the family. The advent of Christianity led to the continuation of this tradition, but on a smaller scale, as households became smaller and smaller over time. It is not known who created the first edible Yule log, but it has continued to be a part of the holiday tradition in its new and delicious form.
Happy Holidays!
Oh, and if you're craving something sweet while you're waiting for your Yule log, we invite you to check out our lists of the best pastry shops in Montreal, as well as the best artisanal panettone in the city.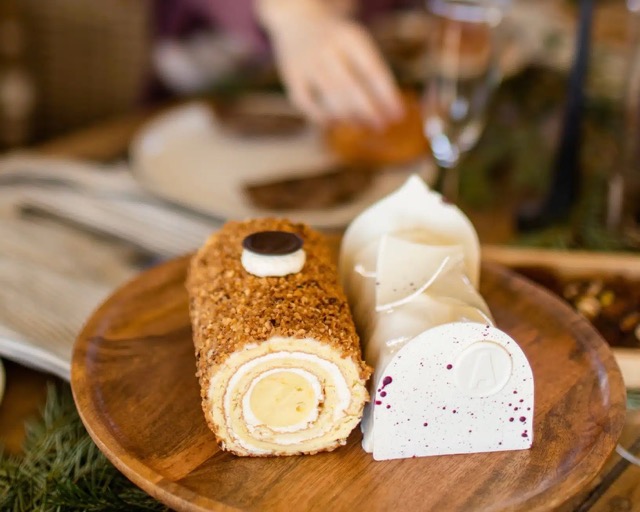 Arhoma
Arhoma spoils us every holiday season with their delicious Yule logs! This year is no exception. You can choose between three delicious flavours to accompany your Christmas feast: orange and sweet clover, blackcurrant and mascarpone, or chocolate pecan.
15 Place Simon-Valois
Montréal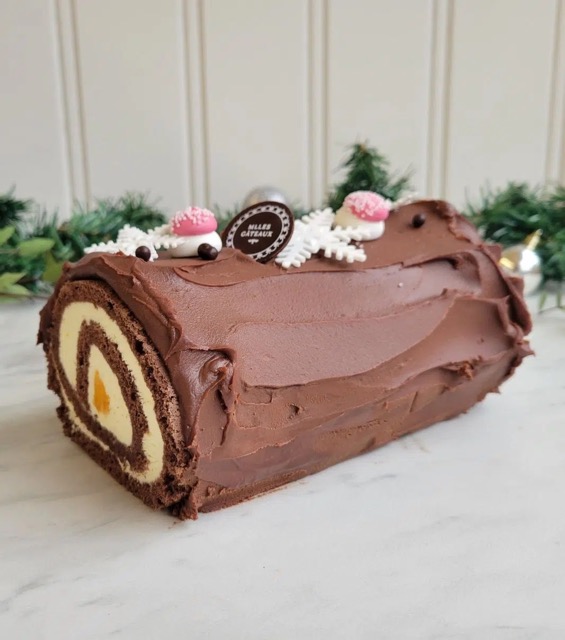 Mlles Gâteaux is a charming pastry shop in Villeray that prepares exquisite sweet treats for all occasions. To celebrate the holiday season, they're offering three delicious Yule logs: a chocolate-orange log, a rhubarb and strawberry log, and an apple and maple log. The chocolate-orange log is composed of a chocolate roulade cookie soaked in citrus and vanilla syrup, topped with an orange cream, orange segments in syrup and glazed with a dark chocolate ganache. The strawberry-rhubarb log is made of a vanilla bavaroise on a vanilla and strawberry cookie, and filled with Quebec strawberries and rhubarb. Finally, the apple and maple log is filled with an Acton Vale organic maple mousse on a roasted sunflower seed financier, and a melting terrine of organic apples slowly baked in the oven. Delicious!
363 Rue Villeray
Montréal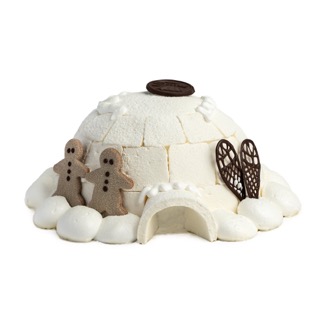 Les Givrés
Charming Montreal ice cream shop, Les Givrés is offering frozen Yule logs this Christmas. The Convoi de Macarons is full of chocolate and vanilla, with a chocolate sponge cake and an array of chocolate-raspberry and vanilla-sour cherry macarons. The Feu de Camp blends caramel, almonds and chocolate around a heart of toasted marshmallow. La Juste du Sorbet treats you with mango, raspberry and lemon flavours on a vanilla and red currant jelly sponge. Les Givrées also offers a Vegan and gluten-free log, with raspberry sorbet, caramel and chocolate ice cream and gluten-free sponge cake. To finish, the most creative of all, the Iglu log made with maple and vanilla ice creams, vanilla sponge cake and caramel sauce, blocks of marshmallows mounted piece on piece. Discover all the Yule logs and order them directly online on their website.
334 Rue de Castelnau East
Montréal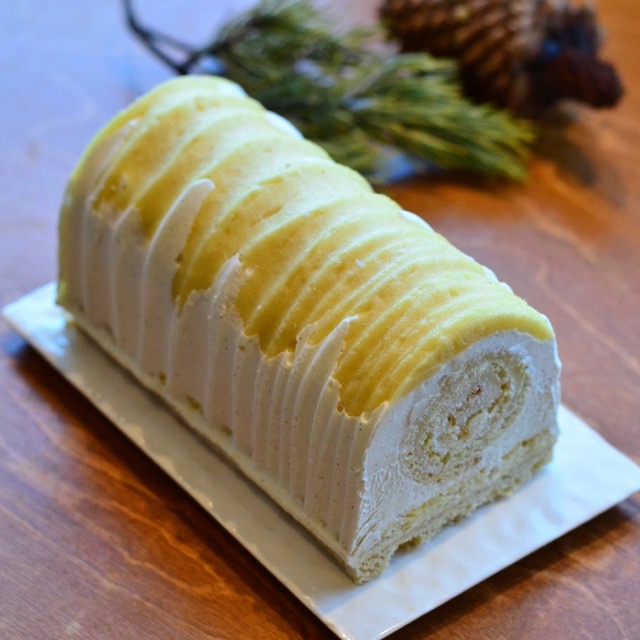 Fous Desserts is a beautiful pastry shop located in the Plateau Mont-Royal that offers some of the best desserts in town. The flavours of Fous Desserts are mainly influenced by the seasons, as the house uses Quebec products in its confections. The warm and relaxed atmosphere of the shop makes it an ideal place to enjoy their desserts. For the holidays, they have three Yule logs on offer: Chocolate-Passion, Vanilla-Pineapple, or Orelys-Pear.
809 Avenue Laurier Est
Montréal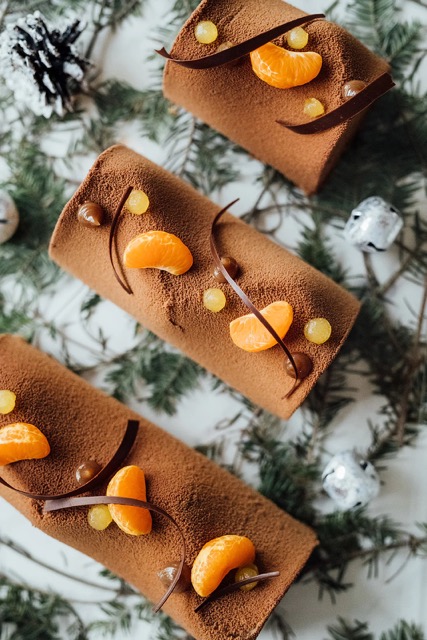 This year Sachère is treating us big time with a choice of three very gourmet Yule logs. First, you will find the Madera log, made of 70% smoked dark chocolate mousse (infused with Chinese Lapsang Souchong tea). The second, the Kamélia, is made of a chestnut and rum mousse and gluten-free cookies. Finally, the Mosaic, is a vegan log made with oats and coconut. They are all available for pre-order only from December 6 to 31.
1274 Boulevard de Maisonneuve Est
Montréal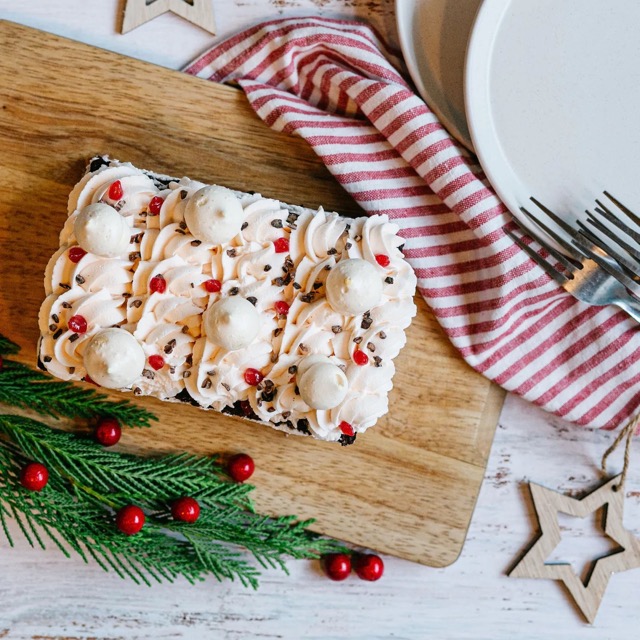 Rustique, the reference in pies in Saint-Henri, will have two kinds of logs to end your Christmas dinners on a sweet note. On the menu, a currant and chocolate log and a pecan log. Please note that each cake is custom-made and must be ordered 48 hours in advance. You can also ask for a chocolate plaque with a personalized message!
4615 Rue Notre-Dame Ouest
Montréal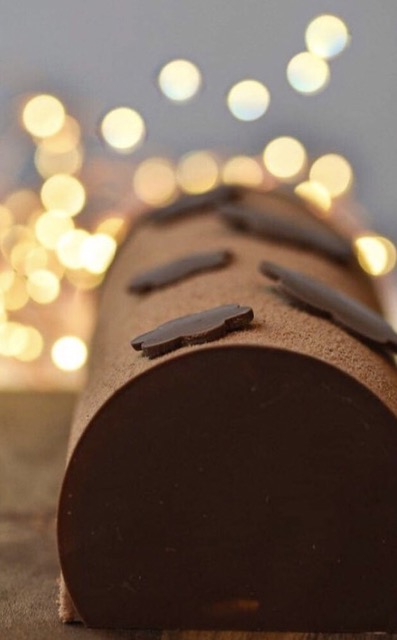 Pâtisserie Madeleine, a Rosemont staple, makes delicious pastries. For Christmas, they are treating us to three delicious logs, to be enjoyed with a good cup of coffee or around the table with loved ones. You can choose between the vanilla, caramel and almond log, the dulcey, clementine and pecan log and finally the andoa, hazelnut and lemon log. They are all available for pre-order until December 31, so don't delay! Photo @enora_pernin
2105 Rue Beaubien Est
Montréal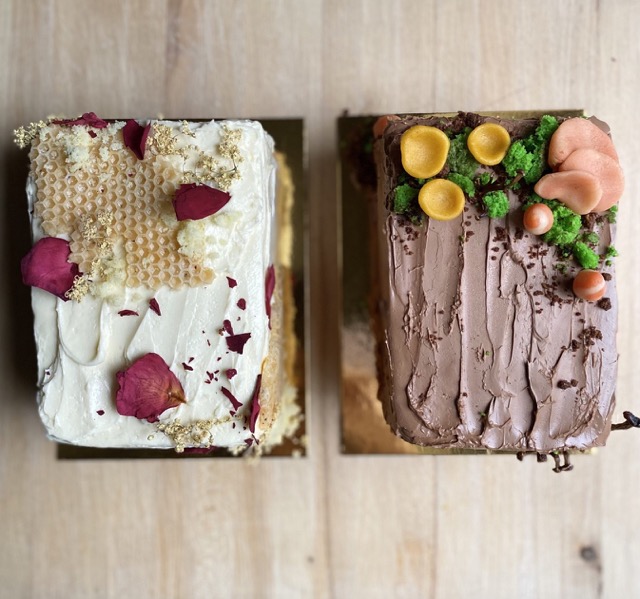 Elsdale is a great spot to grab a quick coffee and a bite to eat in Rosemont. For the holidays, they are offering two gourmet logs for the occasion, and they happen to both be gluten free! You can choose between the Opéra log — made with a Joconde cookie with coffee, Bourdelais raspberry jelly and a praline ganache — and the Miel log — made with a Joconde cookie soaked in wild honey and blackcurrant syrup, blackcurrant jam and a light rose cream.
2381 Rue Beaubien Est
Montréal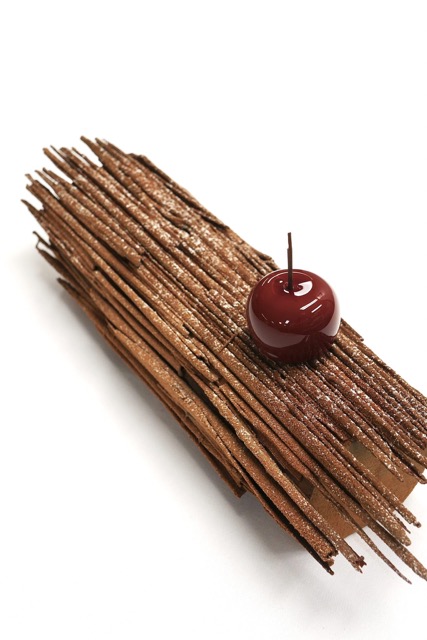 Each year, Renoir stands out with its traditional and legendary gourmet log. Their team has prepared a log inspired by their signature Black Forest cake to create the Fo'Renoir. It is composed of a soft gluten-free cookie with a black cherry compote and a creamy vanilla mousse. Hurry, it's now available to order and trust us, you don't want to miss out on this special edition with limited quantities.
1155 Rue Sherbrooke Ouest
Montréal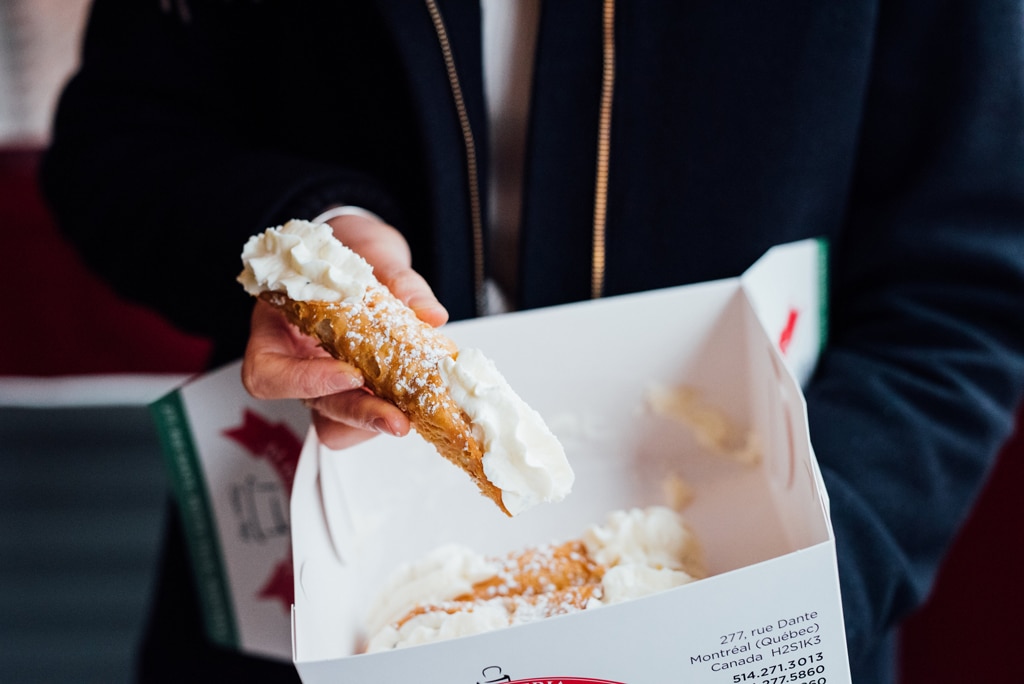 Alati-Caserta is an iconic Italian pastry shop in Little Italy. Each year, they offer a beautiful selection of traditional Italian Yule logs. The flavours will be announced soon, so keep an eye out! For those of you who are in the mood for something more traditional, yet comforting, Alati-Caserta is the place to go.
277 Rue Dante
Montréal
See on map
15 Place Simon-Valois Montréal H1W 0A6
363 Rue Villeray Montréal H2R 1H1
334 Rue de Castelnau East Montréal H2R 1P8
809 Avenue Laurier Est Montréal H2J 1G2
1274 Boulevard de Maisonneuve Est Montréal H2L 2A3
4615 Rue Notre-Dame Ouest Montréal H4C 1S5
2105 Rue Beaubien Est Montréal H2G 1M5
2381 Rue Beaubien Est Montréal H2G 1N3
1155 Rue Sherbrooke Ouest Montréal H3A 2N3
277 Rue Dante Montréal H2S 1K3