The Best Artisanal Panettones in Montreal: our suggestions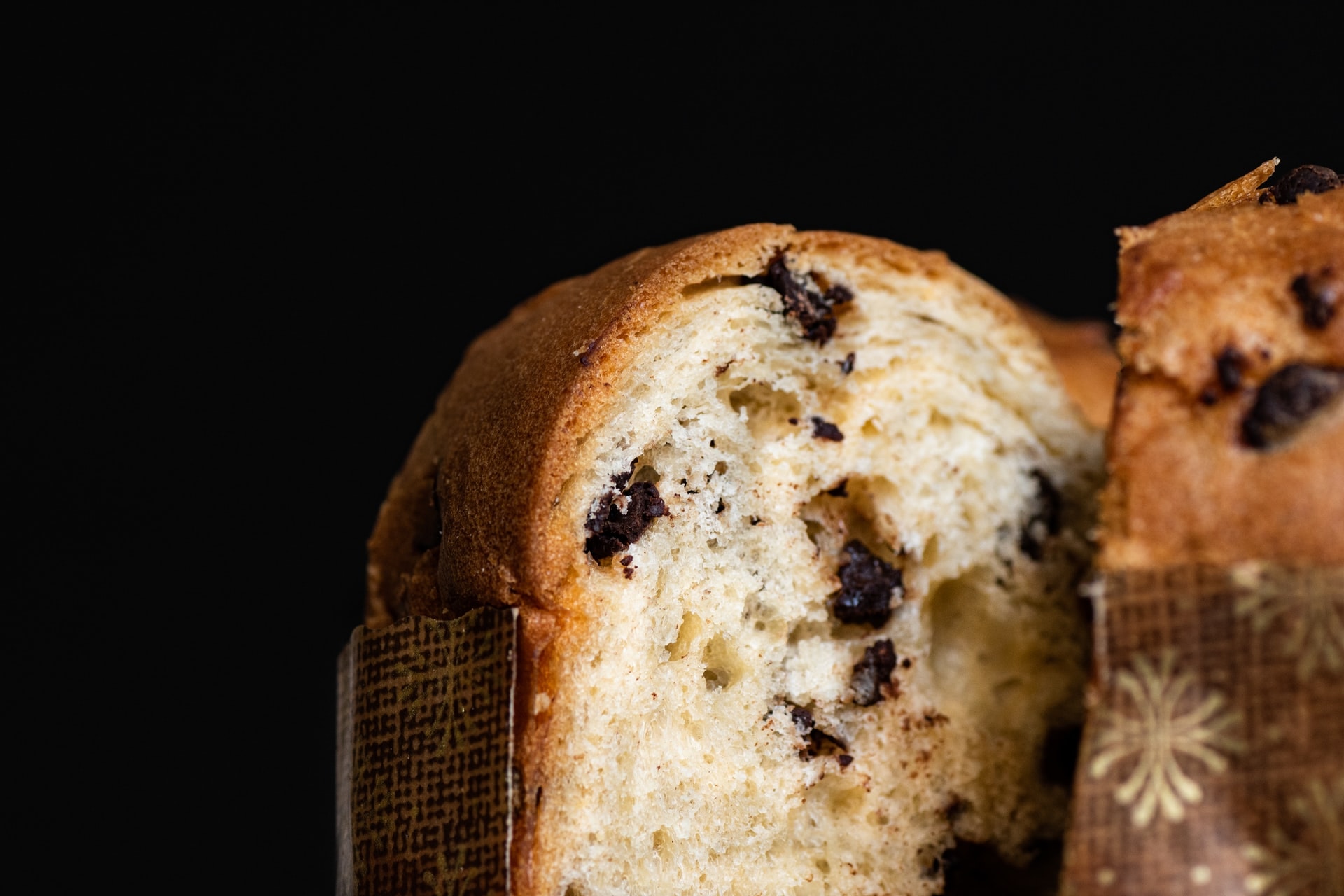 For those who aren't already aware, the panettone is an Italian hybrid between a cake and bread (two of our favourite things) that is enjoyed throughout the holiday season. These special treats are generally pretty easy to find in big name stores during December, but it can be a bit harder to find a proper homemade panettone in this city. Thanks to the long process of patience, know-how and skill, artisanal panettones certainly trump their mass-produced commercial counterparts. For this reason, we have created this list of the best addresses in Montreal to buy a delicious and high quality panettones. 
Originally from northern Italy, more specifically from the city of Milan, panettone was first introduced to the traditional holiday festivities in the Middle Ages. The dish, however, only gained mainstream popularity outside of northern Italy in the 20th century. Traditionally, panettone is made up of flour, eggs, lots of butter, sugar, candied fruit and raisins. The process of making it is lengthy and includes a long period of fermentation as well as a lot of baking expertise. Nowadays, most panettones are commercialized and are industrially manufactured. Luckily, you can still find exceptionally tasty artisanal versions that reflect the amazing effort, time and skill that went into making them in their soft texture, light crust and delicious buttery taste.
You will commonly see these loaves nicely wrapped for the festive season as they are often given as holiday gifts. When ready to eat, it is served either sliced or torn and is accompanied by a prosecco, a Zabaione or a coffee.
Panettone is to Italians what the yule log is to Quebecers; a must for the holiday season! Whether you enjoy it as a dessert or at lunchtime, you'll love its brioche texture, its sweet taste and its light dough.
Without further ado, here is our list of the best artisanal panettones in Montreal. Bon appétit and happy holidays!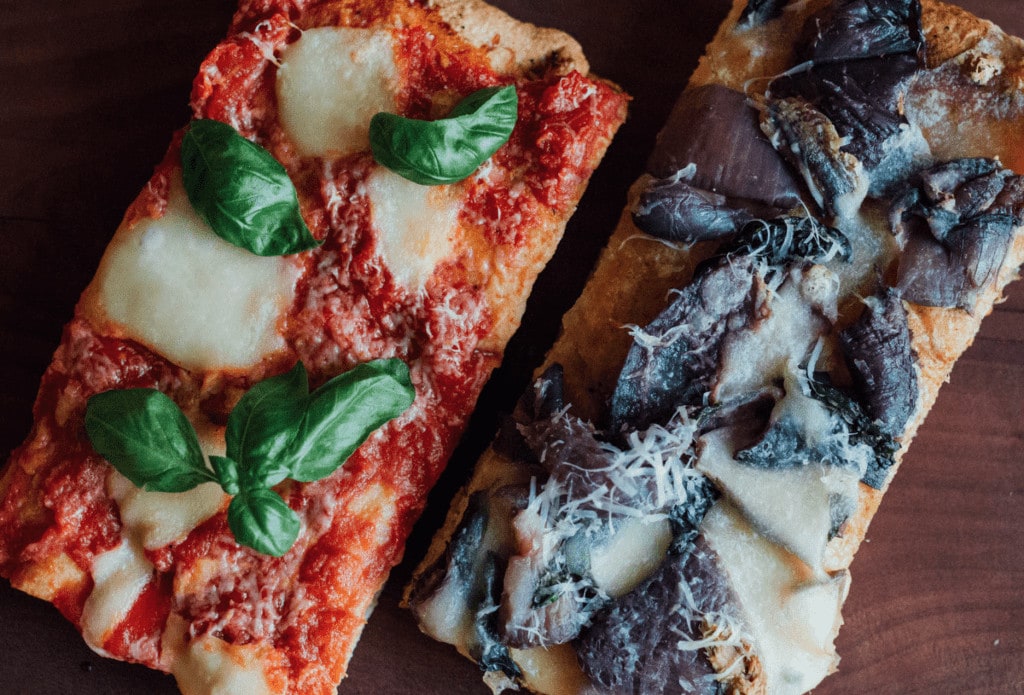 We come to Arte et Farina to enjoy absolutely exceptional Italian pastries and pizzas. Pastry chef Sandro Parpené supervises all things sweet that go on in the kitchen at Arte et Farina.  Originally from Bassano del Grappa, Italy, Sandro shows off his Italian roots through the wide variety of classic Italian sweets that are served at this address daily. Arte et Farina is home to some of the best bomba di roma, fritella and cornetta in Montreal. They also make one of the most delicious homemade panettones in Montreal, all prepared according to the Italian traditions. Everything served here is made using the best ingredients available. We really love this address. Note that their panettones can also be found at Caffè in Gamba!  Alison Slattery —
1550 Rue Sainte-Catherine Est
Montréal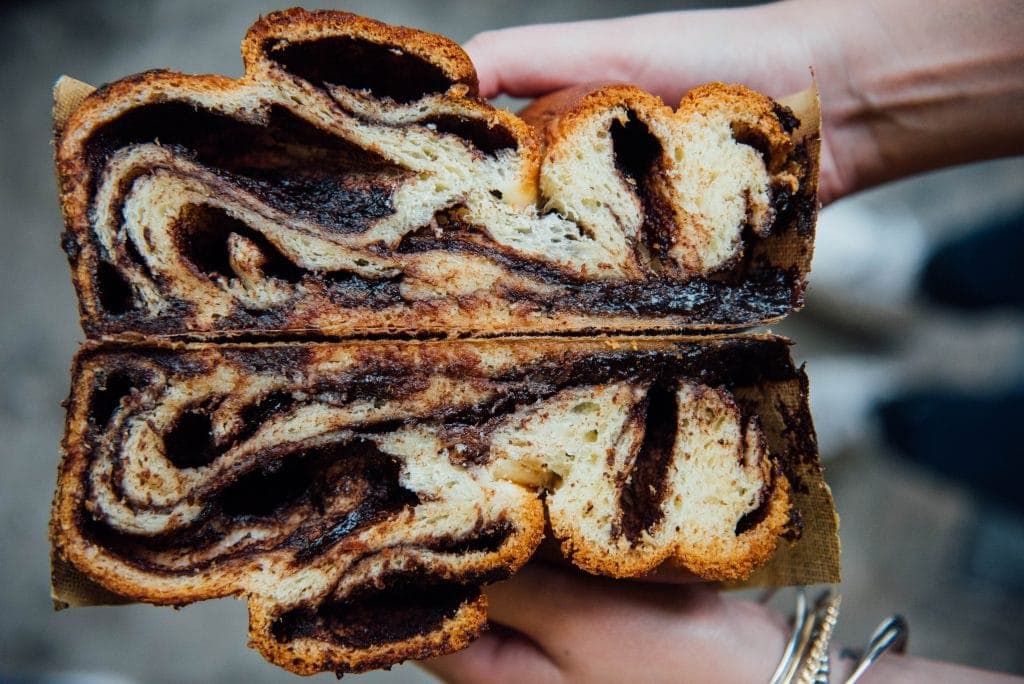 It's no secret that we love Hof Kelsten bakery. Owner Jeffrey Finkelstein began baking his bread in his mother's basement years ago, but nowadays he is supplying some of the city's most renowned restaurants (Leméac, Nora Gray, Joe Beef, Maison Publique, etc.). On each visit to this charming bakery, you'll be tempted by the best gourmet breads in town, as well as the best croissants, excellent panettones, delicious sandwiches and an exquisite brunch menu on weekends. This is a great address to have in your back pocket, especially around the Holiday season.  Alison Slattery —
4524 Boulevard Saint-Laurent
Montréal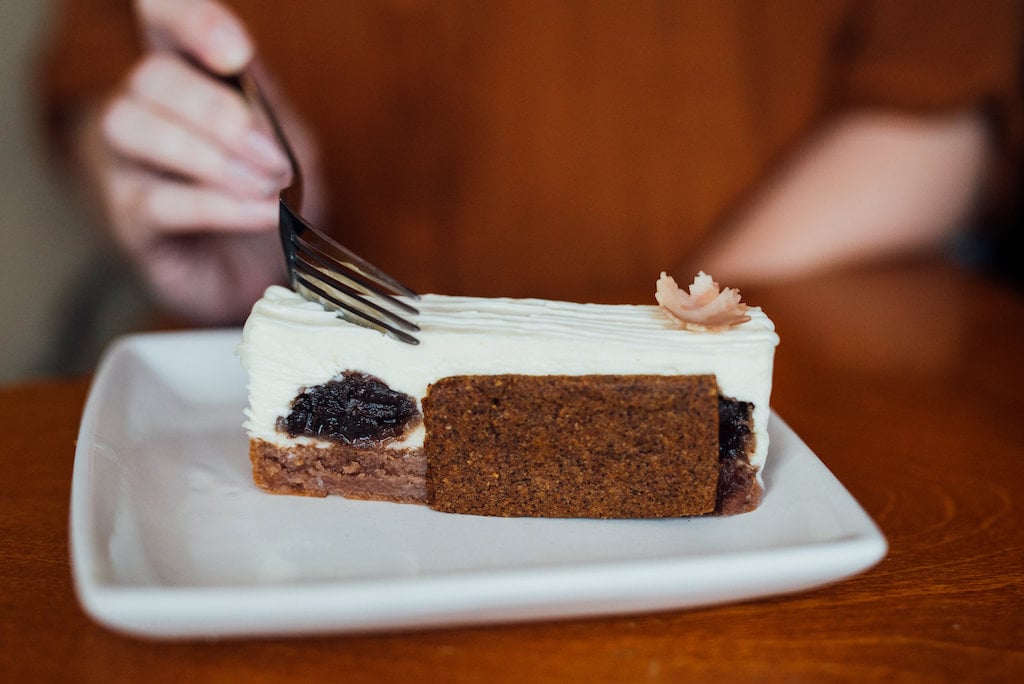 Fous Desserts serves some of the tastiest desserts in Montreal in a charming and relaxed setting in the Plateau Mont-Royal. Here, you can indulge in matcha cakes, financiers, half-baked cookies, chocolate mousse and countless other treats. The seasons are the primary influences at Fous Desserts when it comes to selecting flavours, and the kitchen uses products from Quebec whenever possible. Thanks to the boutique's relaxed and warm atmosphere, this is an ideal spot to test out some of Montreal's finest desserts and, of course, excellent panettones made for the holiday season. Alison Slattery —
809 Avenue Laurier Est
Montréal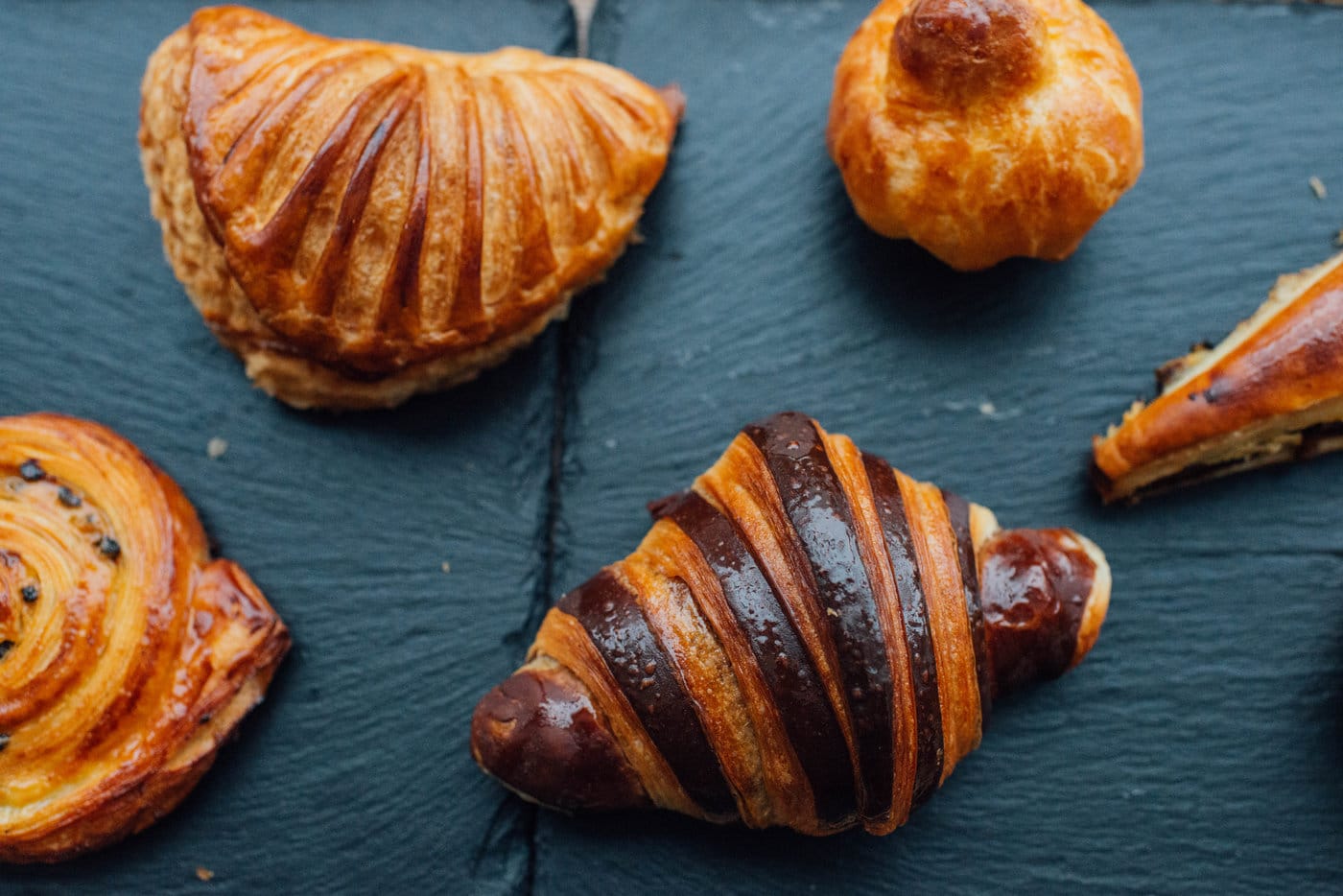 Les Co'Pains d'abord is an artisanal bakery thats offers a wide selection of excellent breads, pastries and more. They are even on our list of the best croissants in the city; flawless puff pastry, lots of butter and lots of love. Of course, we adore their panettones. The panettones here range from the most traditional to more contemporary flavours, including flavours like pumpkin and chocolate. At all three locations you'll almost always encounter a crowd. This is definitely an address to check out! Alison Slattery —
418 Rue Rachel Est
Montréal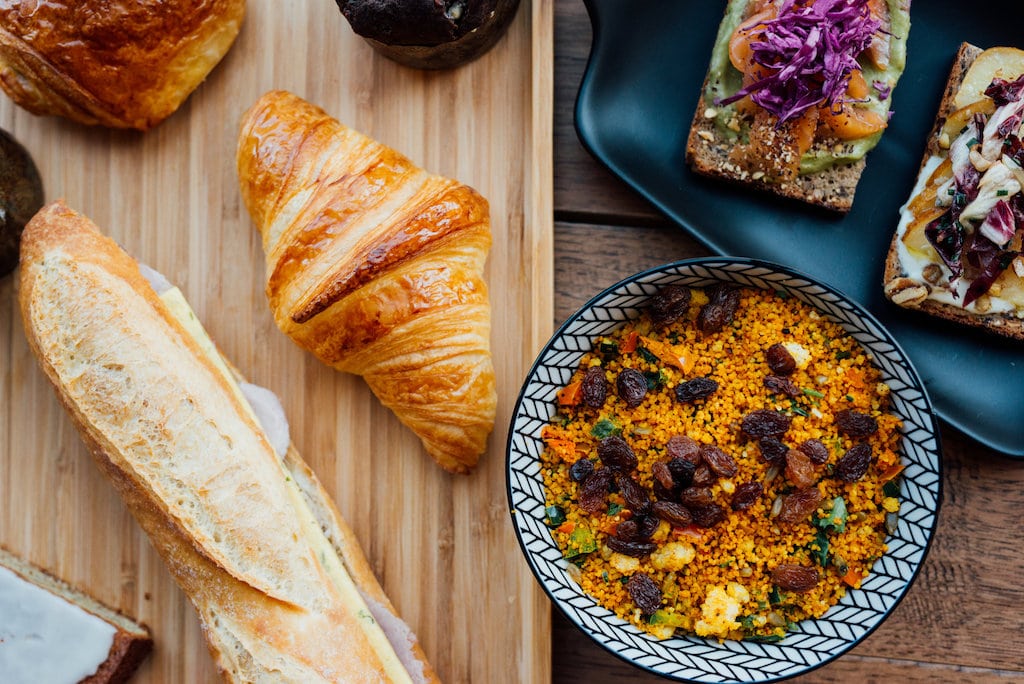 They are two passionate friends, Riccardo and François, who opened Le Toledo in March 2019. The artisanal bakery on Mount Royal Avenue East prepares delicious pastries, fresh bread and succulent coffees with love and passion. You can find at this address the essential of Italian gastronomy; the panettone! During the fall, the team even adapted the recipe to offer us the Italian classic with Quebec apples. After last year's success, the Toledo is offering three flavours for the holidays: classic panettone with candied fruits from Mr. Morandini of the Aosta Valley; chocolate and raspberry panettone and panettone Opera style (chocolate and coffee).
351 Avenue du Mont-Royal Est
Montréal
Arhoma
Since 2007, in the heart of Hochelaga-Maisonneuve, the artisanal bakery stands out for its delicious authentic creations, a happy mix of traditional know-how and creativity. Ariane Beaumont and Jérôme Couture are at the origin of the project. Arhoma's products are handmade with quality ingredients. This year, the house offers a classic chocolate panettone.
15 Place Simon-Valois
Montréal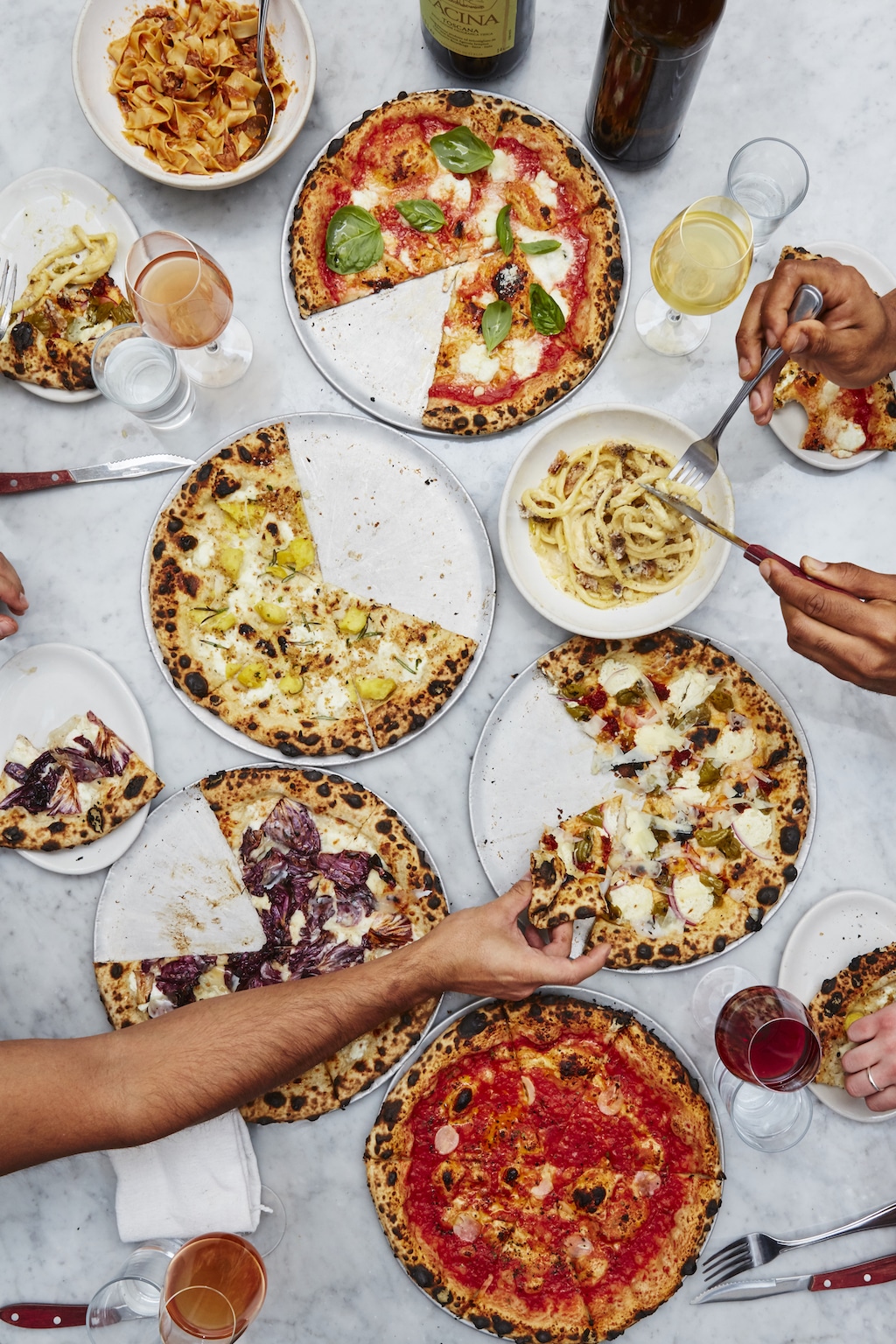 Elena's is one of the best Italian restaurants in town. The charming café-pizza-wine concept restaurant is open 7 days a week, much to everyone's delight – especially this year. It features great natural juices, delicious pizzas and fresh pasta to go. This year, thanks to the hard work of Willow Cardinal and Michelle Marek, the Elena's team is offering a naturally leavened chocolate, orange and cranberry panettone for the holidays. What a great way to celebrate, right?
5090 Rue Notre-Dame Ouest
Montréal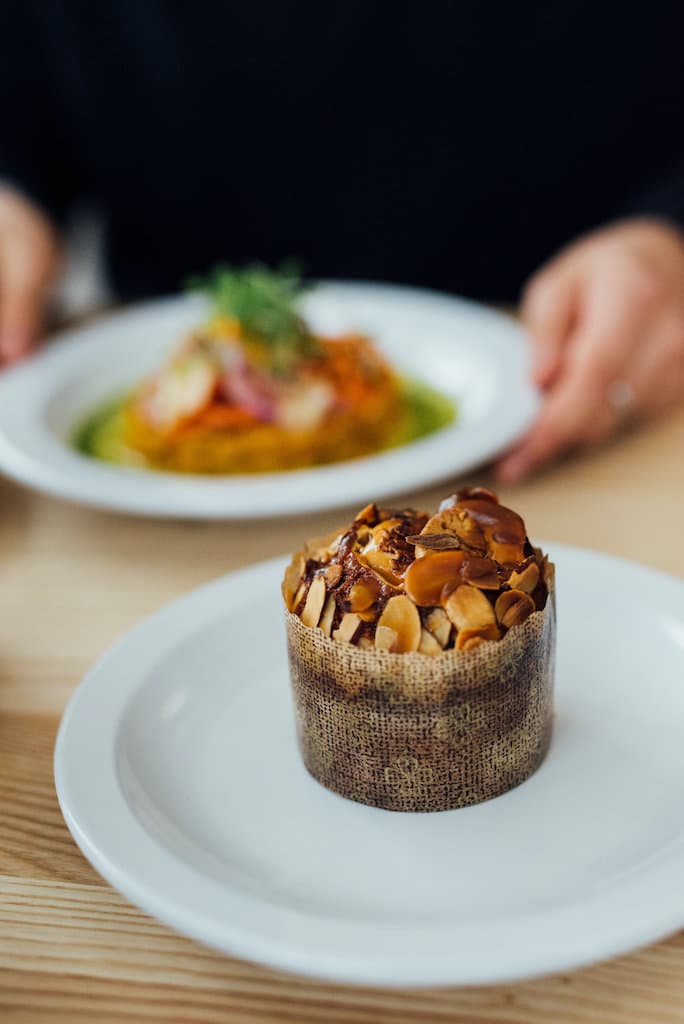 A favorite in the Laurentians, Merci La Vie is an exquisite bakery where you can nourish not only your body, but your soul as well. Albert Elbilia and Johanne Martineau are in love with bread and its making process. Located in Piedmont, Merci La Vie puts love in all its products and their artisanal panettone is no exception. For the holidays, what better than a good homemade panettone to round off your festive meals.
485 Boulevard des Laurentides
Piedmont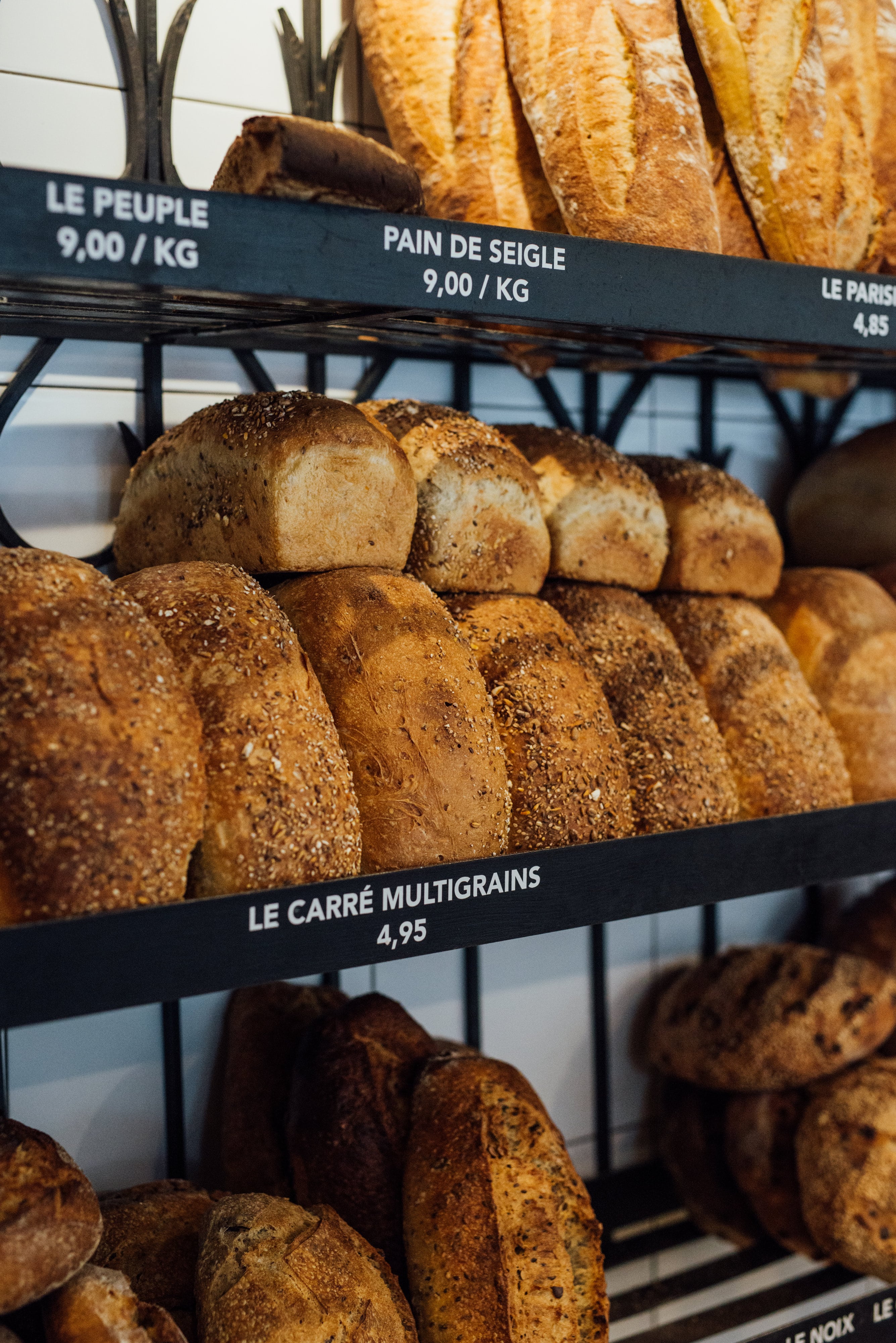 Le Pain dans les Voiles, located a few steps from the Jean-Talon Market, is a paradise for bread and pastry lovers. Everything you could possibly need in the way of bread can be found here. François Tardif and his team strive to create delicacies that please everyone who walks through their doors. One of their special holiday treats is their homemade panettone. Made with local ingredients, the panettone requires 4 days of work! It is currently available at the St-Bruno location and will soon be available in Montreal and St-Hilaire.
357 Rue de Castelnau Est
Montréal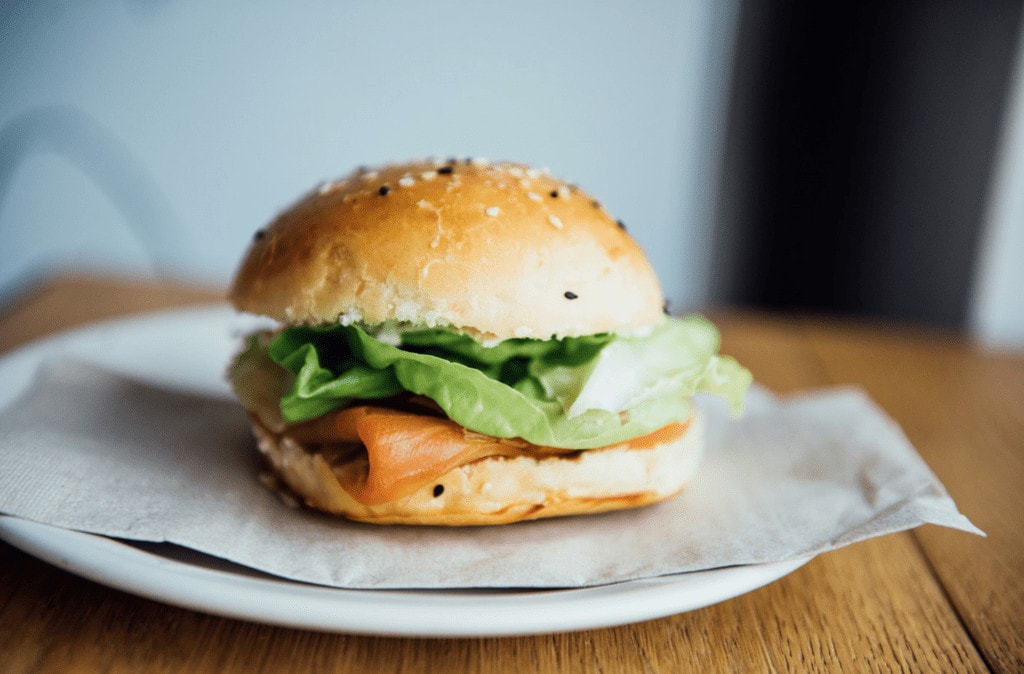 The beautiful Automne Bakery is always making treats that we love to enjoy. This time they made a homemade panettone to celebrate the holiday season. The pan-automne, as they call it, is a delicious homemade panettone. Quantities are limited, so you have to be quick!
6500 Avenue Christophe-Colomb
Montreal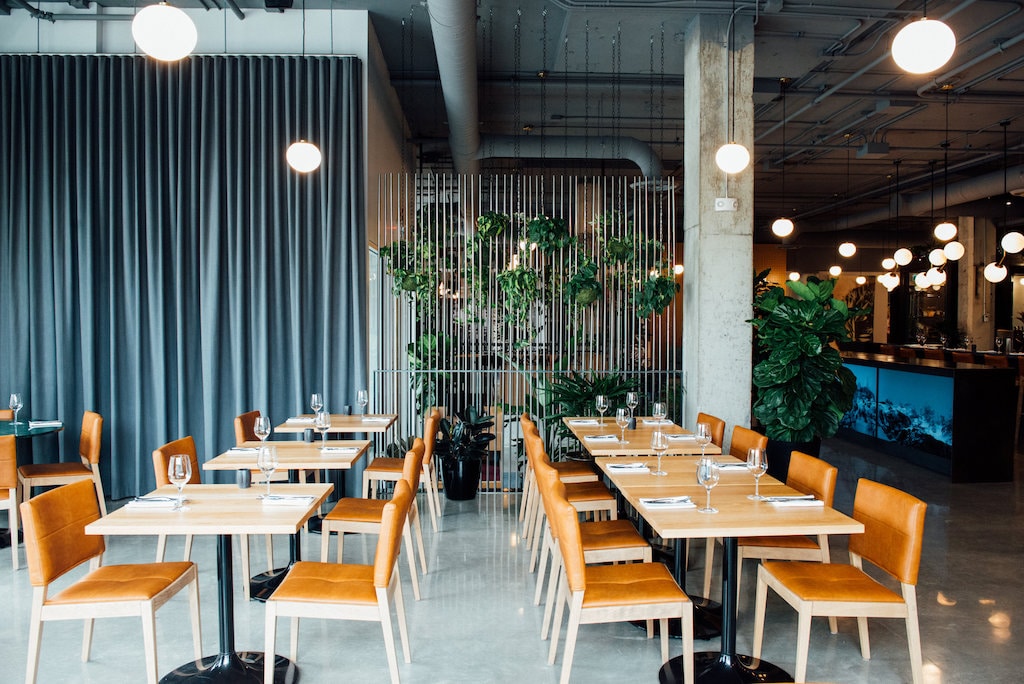 Beau Mont signé Toqué, an excellent address in Parc-Extension, has concocted a beautiful menu for the holidays, in order to celebrate despite the circumstances. A nice surprise this year, Beau Mont has made their own panettones, a classic Christmas dessert. It's a nice addition to their festive menu!
950 Beaumont Avenue
Montreal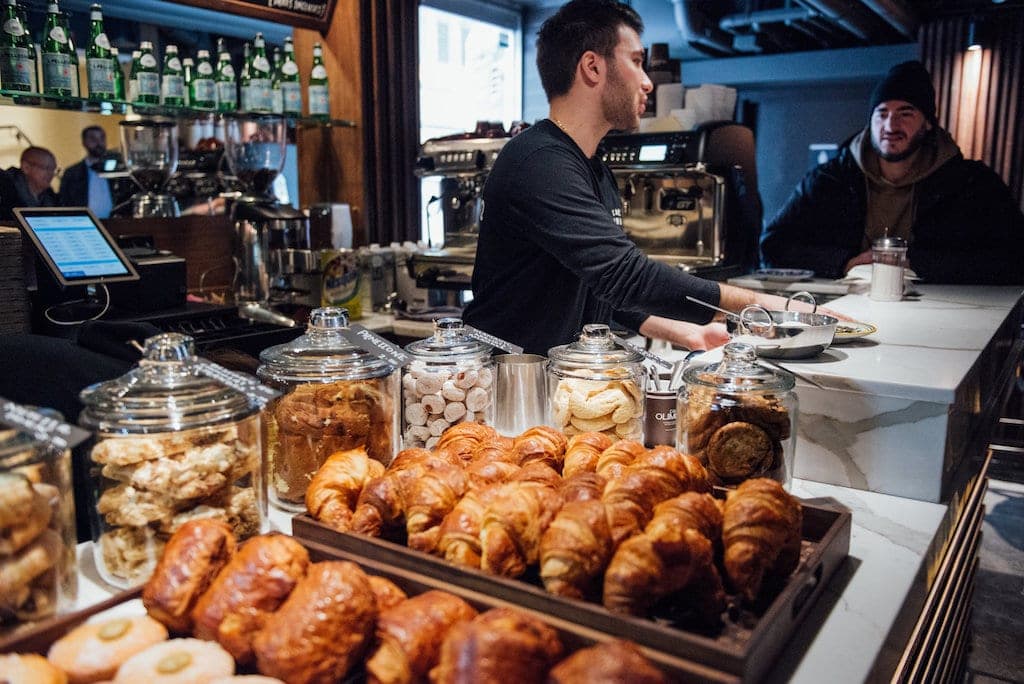 This year, the Montreal Italian institution is offering four types of panettone, each one as tempting as the next. Depending on your preferences, you can choose from 4 flavors: chocolate, cappuccino, classic and pistacchio. A maximum of 10 items per online order is available. For corporate or private orders of more than 10 items, contact [email protected] directly.
124 Rue Saint- Viateur Ouest
Montréal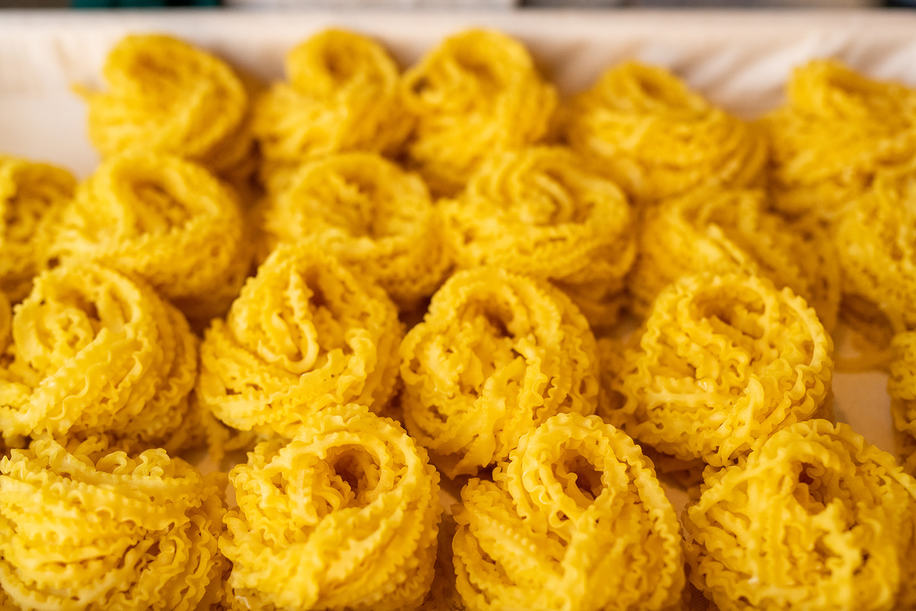 European wine bar, Etna has opened its own little grocery store – Pastifico. Specializing in fresh pasta, the charming address located in the heart of Villeray also offers beautiful delicatessen products. During the holiday season, there is a superb selection of panettones imported from Italy that are perfect for gift giving!
7500 Rue Drolet
Montréal
1550 Rue Sainte-Catherine Est Montréal H2L 0J1
4524 Boulevard Saint-Laurent Montréal H2T 1R4
809 Avenue Laurier Est Montréal H2J 1G2
418 Rue Rachel Est Montréal H2J 2G7
351 Avenue du Mont-Royal Est Montréal H2T 1R1
15 Place Simon-Valois Montréal H1W 0A6
5090 Rue Notre-Dame Ouest Montréal H4C 1T1
485 Boulevard des Laurentides Piedmont J0R 1K0
357 Rue de Castelnau Est Montréal H2R 2C3
6500 Avenue Christophe-Colomb Montreal H2S 2G8
950 Beaumont Avenue Montreal H3N 1V5
124 Rue Saint- Viateur Ouest Montréal H2T 2L1
7500 Rue Drolet Montréal H2R 2C5