The Best Vietnamese Restaurants in Montreal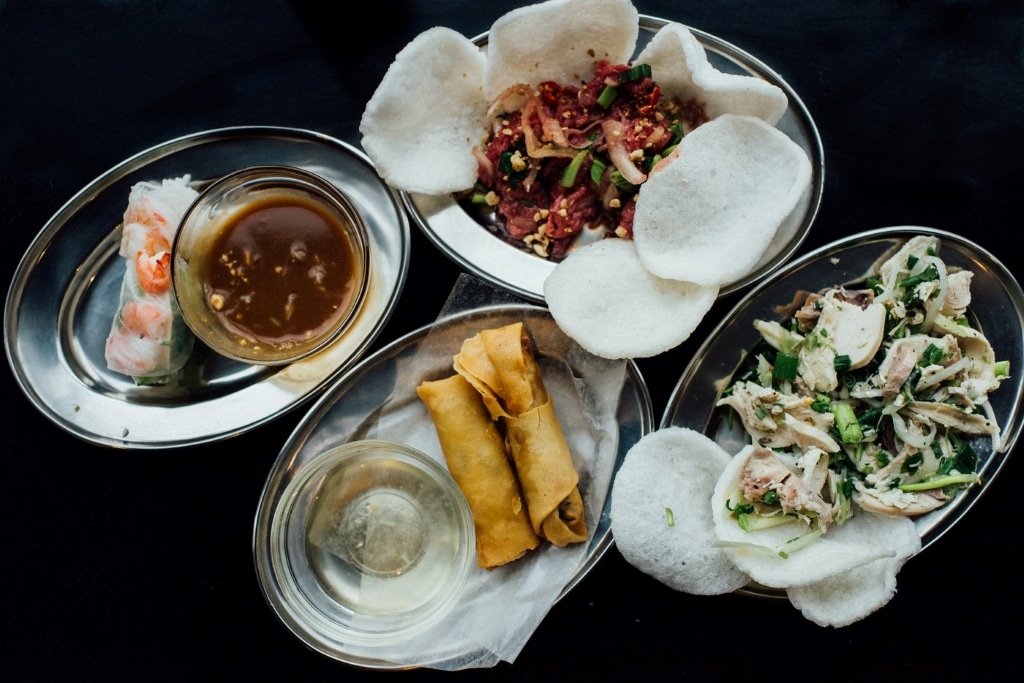 Montreal is known for its gastronomic diversity; eating in the city is like traveling around the world without stepping on a plane. In fact, the cuisine of most of the restaurants we visit is rooted in a different culture. That's the beauty of it, we will never finish tasting everything, there will always be dishes to surprise us, in the good sense of the word of course! And today, we'd like to share with you our favourite Vietnamese restaurants in Montreal!
Did you know that half of the Vietnamese refugees who came to Canada between 1975 and 1978 arrived in Montreal? That's why Montrealers rarely have trouble finding a Vietnamese restaurant where they can stop for a meal. Can you imagine a world without phở or bánh mì? We'd rather not think about it! Of course, there's much more to Vietnamese cuisine than just these two popular dishes; a whole gastronomic universe exists beyond them, based on the traditions and ingredients found in Vietnam. In Montreal, Vietnamese recipes have been handed down from one generation to the next.
Although Vietnamese food is excellent 365 days a year, it is particularly welcome on colder days. It's like a dose of medicine, but without the hassle of a prescription. You'll need this list of some of the best Vietnamese restaurants on the island!
To satisfy your cravings for Asian cuisine, we also invite you to consult our list of the best Thai restaurants, as well as our list of the best Chinese restaurants in Montreal!
Enjoy your discovery!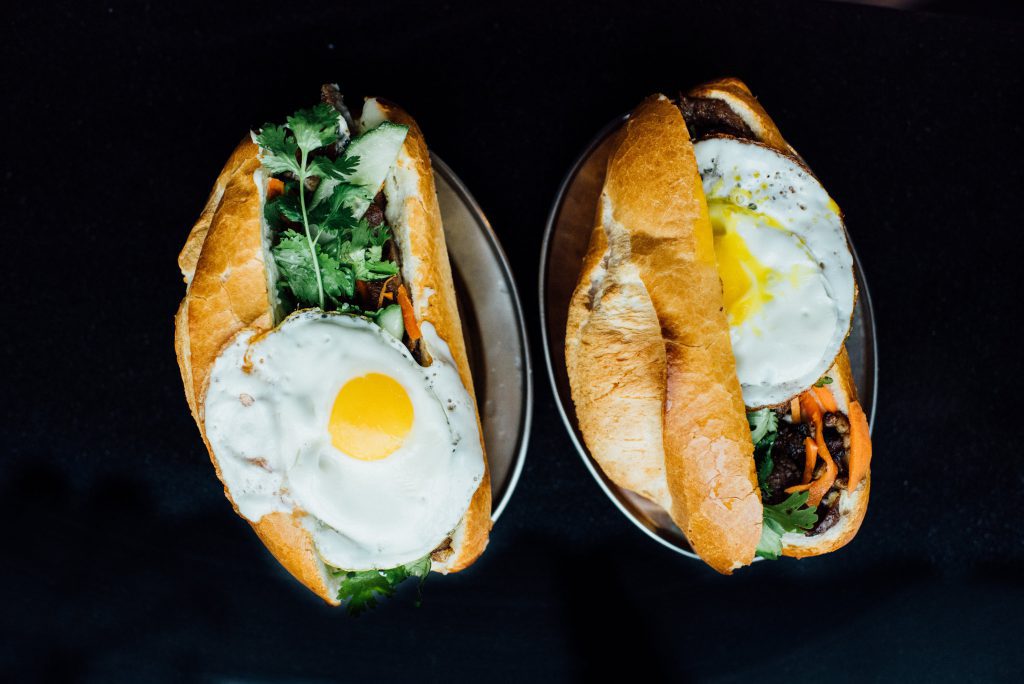 Tran Cantine is a family Vietnamese restaurant with a fresh, young and creative spirit. The dishes offered here are inspired by the recipes of the family restaurant Pho Tay Ho – run by the parents – but the concept at Tran is very different and there have been several additions and modifications to the dishes. Everything here is homemade, from the broths to the marinades. We fell in love with the spring rolls. The bánh mi and phở soups are so good that they are now on our lists of the best bánh mi and best phở soups in Montreal!
4690 Rue Notre-Dame Ouest
Montréal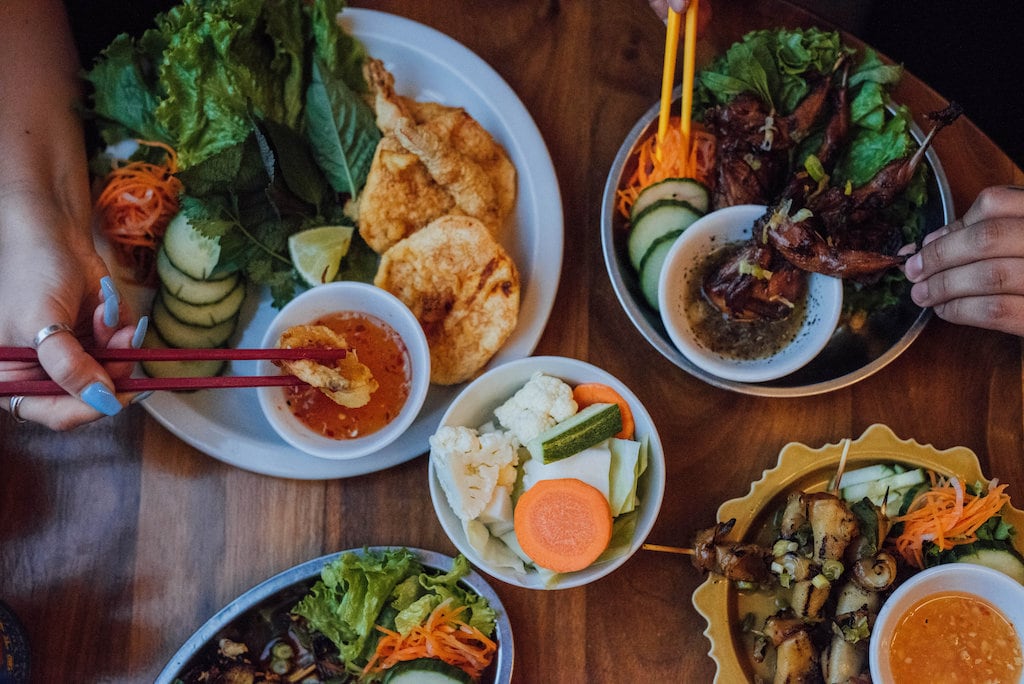 The tiger is one of the national animals of Vietnam and the red is to honor the flag of the country. The cuisine at Red Tiger reflects the food that the owners' parents and grandparents cooked for them. Our favourites at their place include the mini Vietnamese pork and shrimp pancakes and the beef carpaccio. They also serve delicious chicken wings, spring rolls and braised pork ribs that are definitely worth trying. Red Tiger is on our list of the best tasty and affordable restaurants in the city!
1201 Boulevard de Maisonneuve Est
Montréal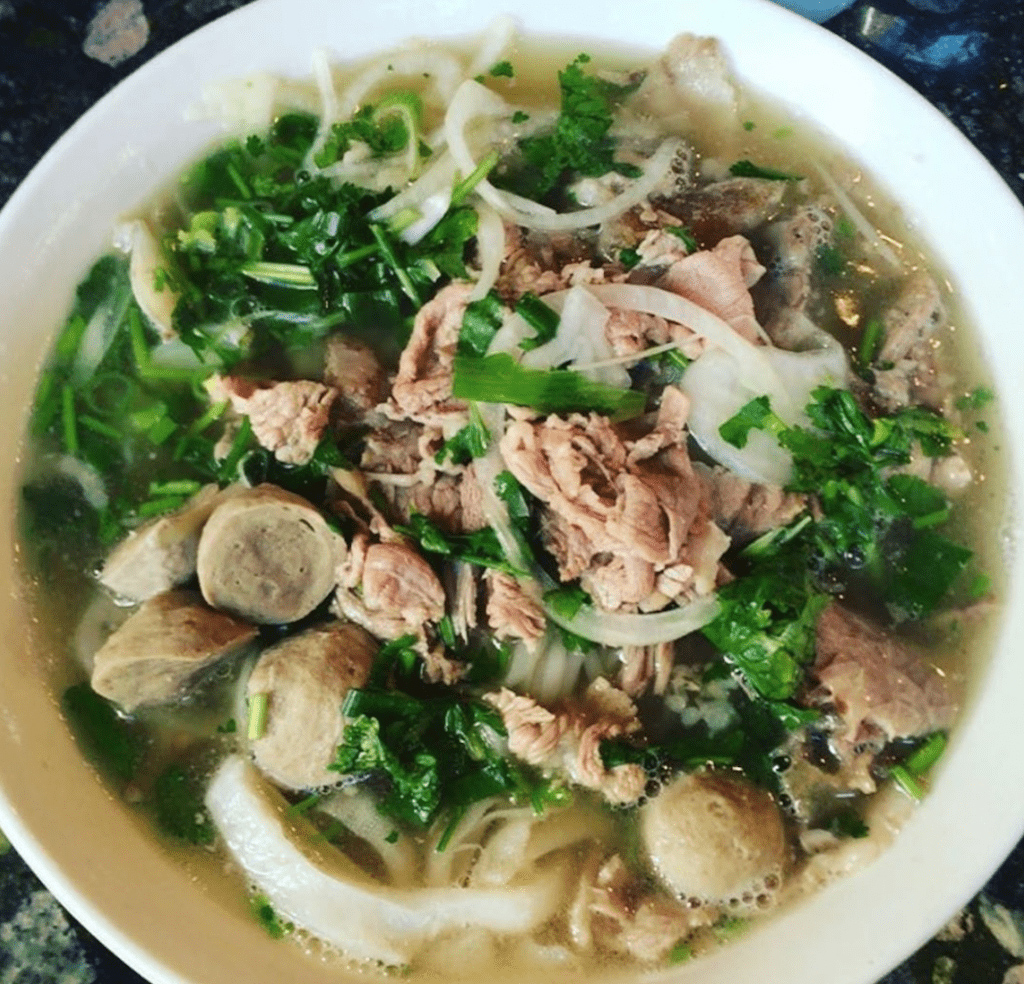 Pho Tay Ho
Pho Tay Ho is a great place to savour Vietnamese cuisine in Montreal. When you don't have enough time in the day, it's the perfect address thanks to its very fast service! After a walk along Saint-Denis street, Pho Tay Ho is the best way to get your strength back. It goes without saying that their phở soup is one of the best in town. The same can be said for their imperial rolls! They offer a great range of delicious and inexpensive Vietnamese dishes.
6414 Rue Saint-Denis
Montréal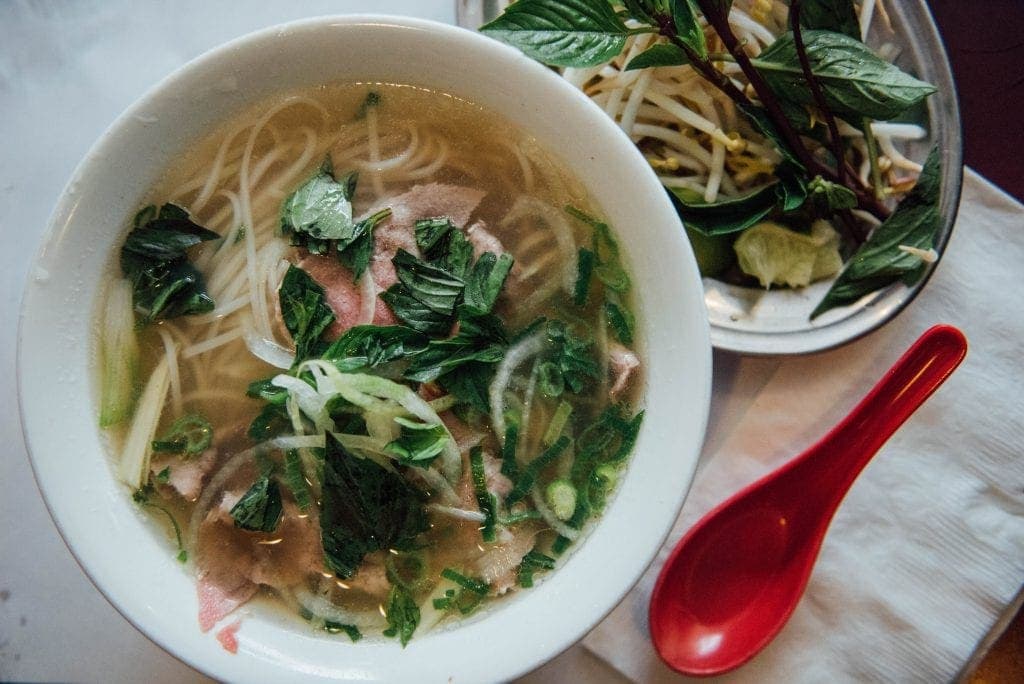 Pho Lien has quickly become a staple in the Côte-Des-Neiges neighbourhood. The name Pho Lien is a tribute to the famous Vietnamese soup and to the owner of the restaurant, Mrs. Lien Lee. The specialty of the house is – you guessed it – the phở soup. At Pho Lien, there offer around fifteen soups: rare beef, chicken, and a few with tripe and tendons. We have a few soft spots for the classic rare beef soup and for the minced pork with rice vermicelli, salad and peanuts.
5703B Chemin de la Côte-des-Neiges
Montréal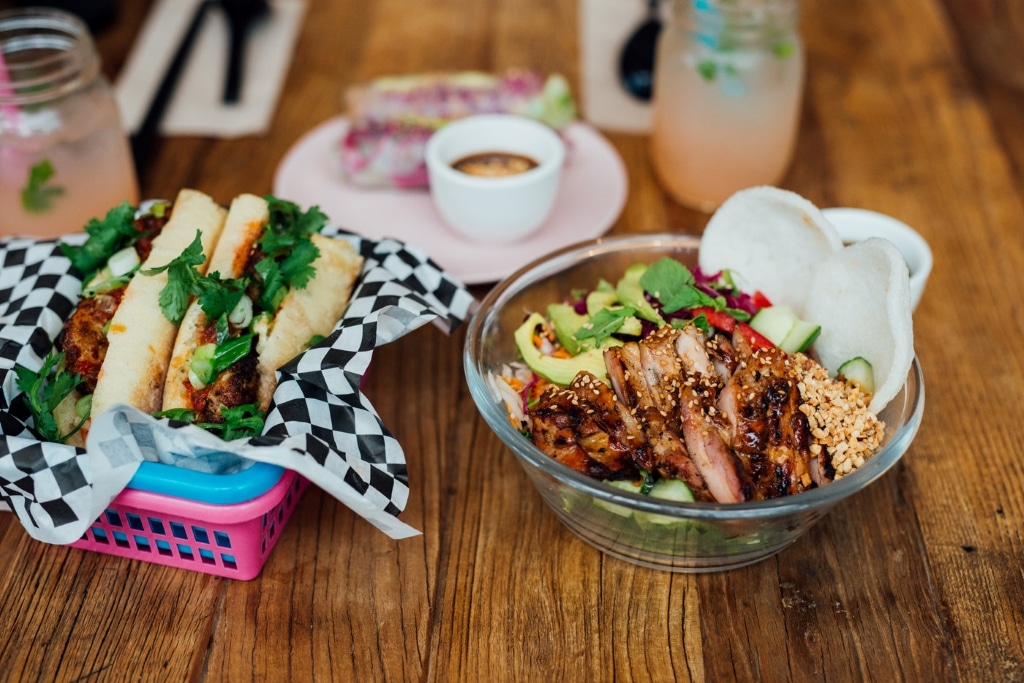 Le Petit Sao is a great place to savour a quick and fresh lunch in a friendly and colourful space. The house offers dishes that are inspired by traditional recipes passed down from mother to daughter. Tradition and modernity merge here thanks to the creativity of the co-owner who reinvents Vietnamese classics. Petit Sao offers a wide variety of delicious and affordable dishes, including several vegetarian options. Among the specialties of the house, we find fresh and authentic dishes: bun with grilled marinated chicken, and a bánh mi with Cha (homemade pork patties).
40 Place du Commerce
Montréal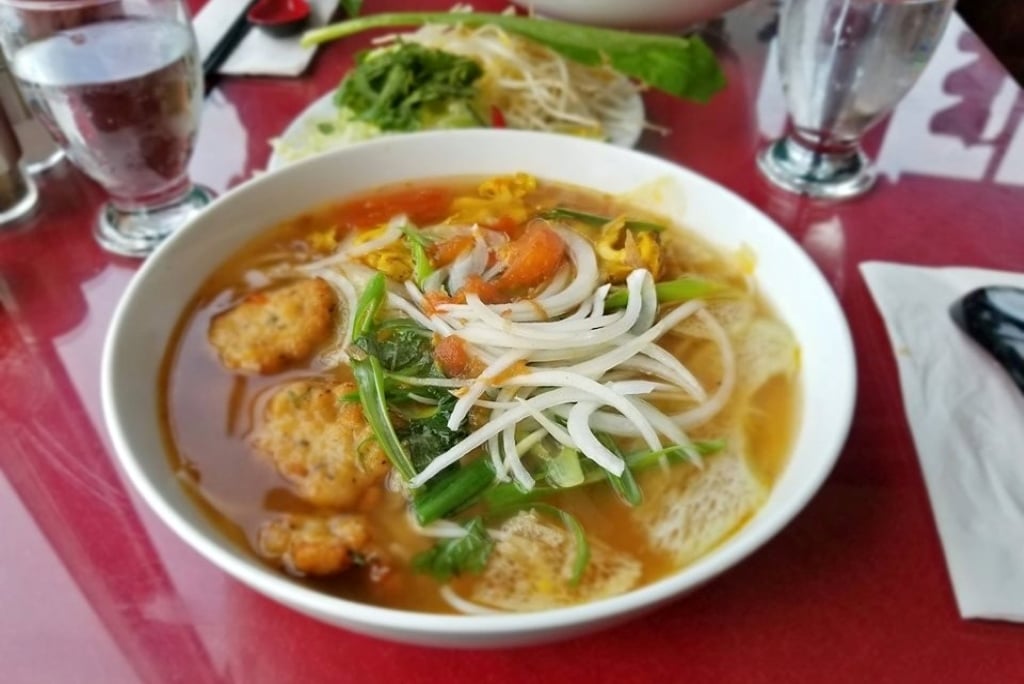 Ho Guom
Open 7/7, Ho Guom is a friendly establishment where you can savour delicious Vietnamese meals at good prices. Located in Villeray, near the Fabre and Iberville metro stations, the house specializes in Tonkinese soups in addition to serving excellent spring and imperial rolls. There are also several typical dishes from northern Vietnam. It's a good little address for comfort food with good and fast service.
2605 Rue Jean-Talon Est
Montréal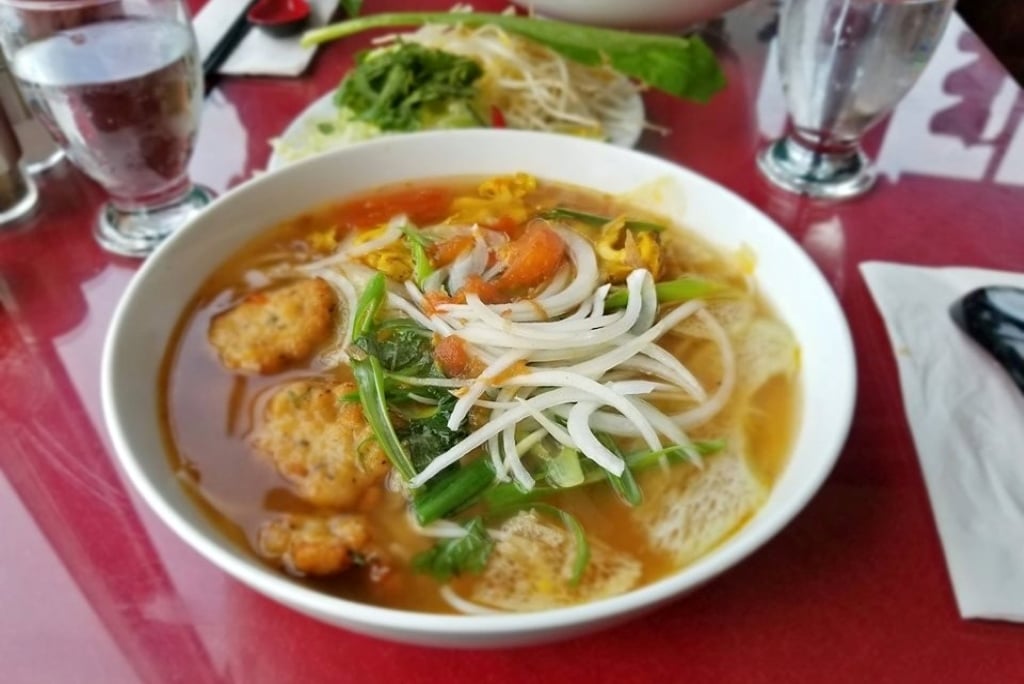 Ho Guom
Open 7 days a week, Ho Guom is a friendly establishment where you can enjoy delicious Vietnamese meals at good prices. Located in Villeray, near the Fabre and d'Iberville metros, it specializes in Tonkinese soups and serves excellent spring rolls and imperial rolls. There are also several dishes typical of northern Vietnam. It's a good little address for comfort food and fast service.
2605 Rue Jean-Talon Est
Montréal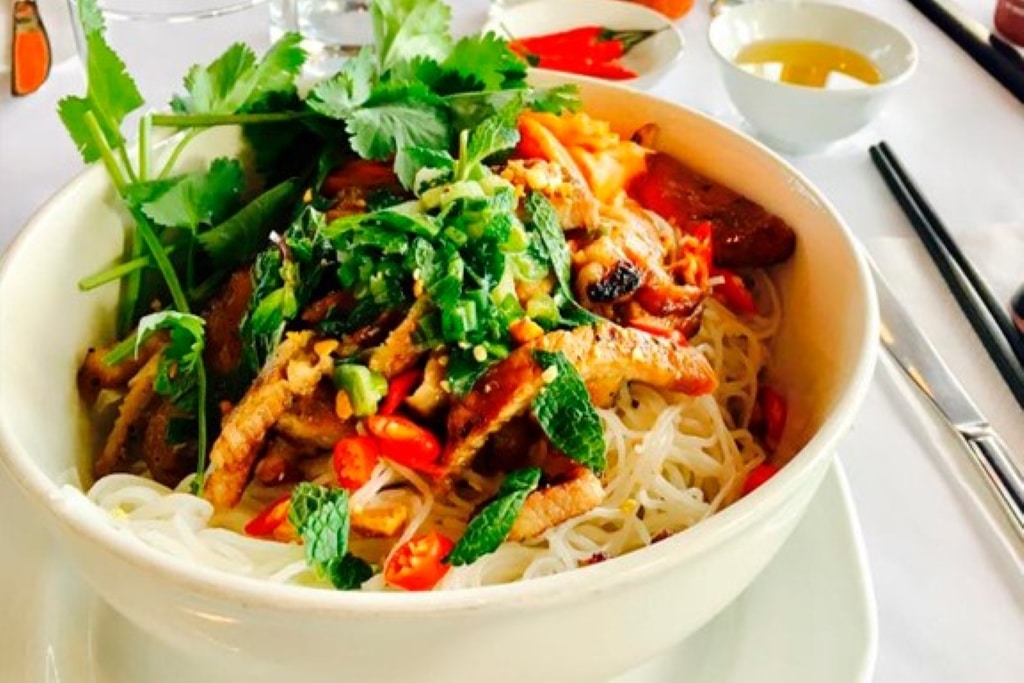 Hoai Huong
Only a few meters from the Côte-Sainte-Catherine metro station is Haoi Huong, a superb Vietnamese address at the junction of Côte-des-Neiges and NDG. For those who live on the South Shore, there is a branch in Brossard where traditional Vietnamese cuisine is also served. For over 30 years, the team has been preparing authentic Vietnamese dishes. Their phở broth is excellent as are their grilled meats! The service is very friendly and it feels like home. Under normal circumstances, you can bring your own wine to complement your meal.
5485 Avenue Victoria
Montréal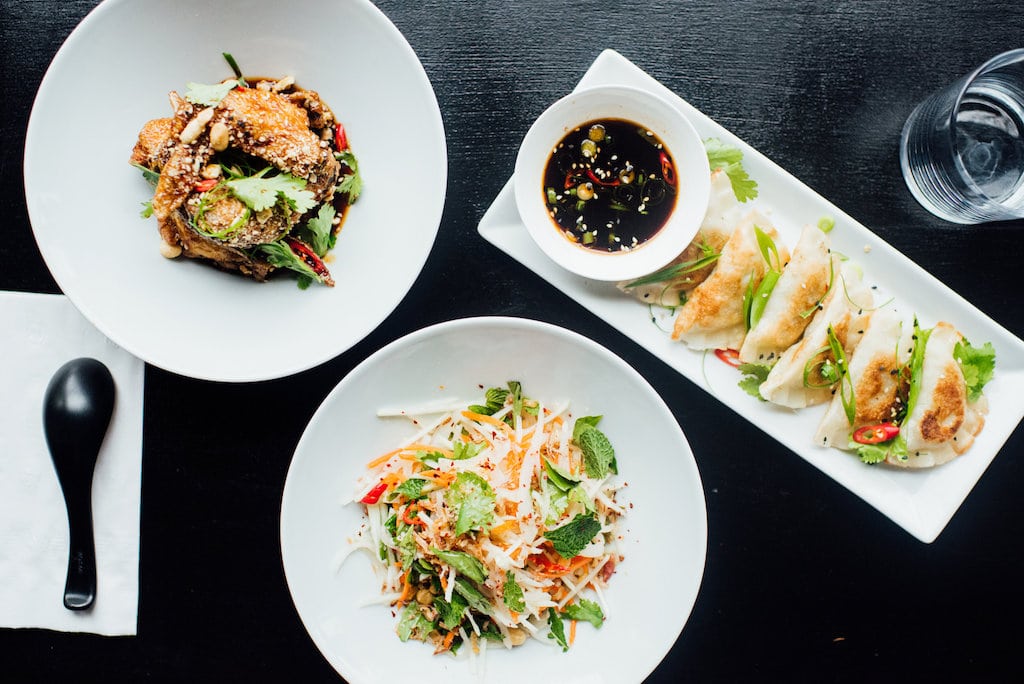 Cafeden is beautiful, delicious, easy-going, and affordable! On the menu they offer Pho Tai soup with rare beef, pork rolls and fried vegetables, chicken wings, grilled prime rib, beef tataki, banh bao, fried squid, scallop ceviche, papaya salad, fried tofu, grilled squid or fish of the day. In our opinion, Cafeden has the best chicken wings and papaya salad in Montreal; they are our staple on every visit. One of our favourite addresses on Saint-Laurent Boulevard!
6576 Boulevard Saint-Laurent
Montréal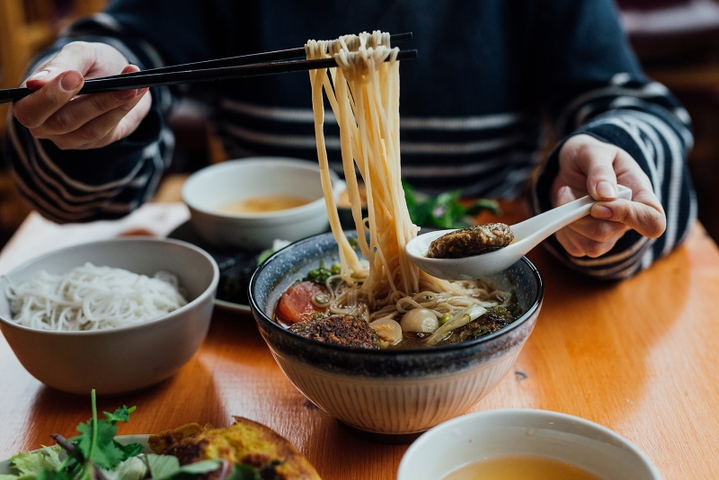 Le Petit Boui Boui is a charming Vietnamese restaurant on Rue Bélanger that serves mostly Vietnamese street food. On the menu you'll find delicious Pho soup (her mother's recipe), banh xèo (Vietnamese pancakes), traditional papaya salad, and much more.
1498 Rue Bélanger
Montréal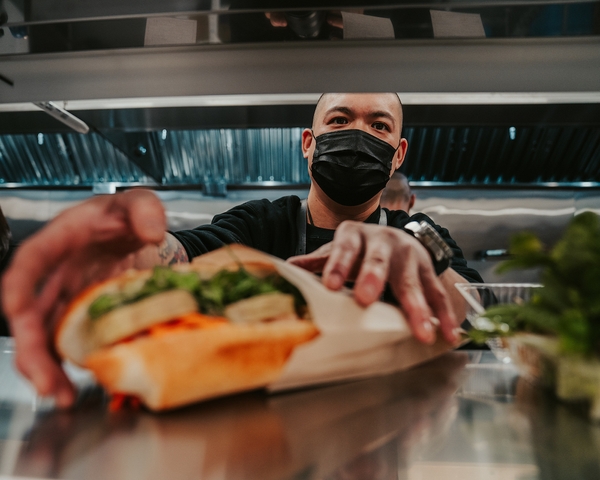 Both located in Mile-Ex, l'épicerie Tran is the take-out counter for Cantine Tran. If you don't have time to sit down to a meal, this healthy take-out is for you. You'll find some of the best banh mi in Montreal, as well as pho soups, rare beef salads and other Vietnamese classics. The grocery section is just as interesting. Here you'll find many of chef Alain Nguyen's signature products: Vietnamese mayonnaise, broths, peanut sauce, pickled vegetables and more.
7061 Rue Alexandra
Montréal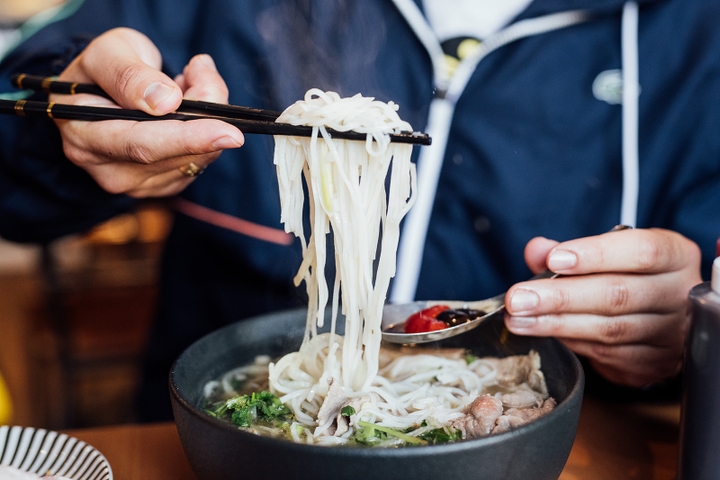 Sprinkled with a touch of modernity, the delicious dishes served at Golden Lotus respect the tastes and traditions of traditional Vietnamese establishments found throughout the metropolis – the best of both worlds! What's more, the menu is tasty and affordable. Plus, their cocktail offer is very interesting – you'll find classics revisited with Asian inspiration.
3637 Rue Sainte-Catherine Est
Montréal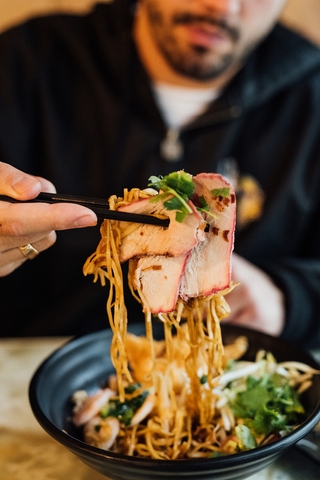 In a charming little space on Prince Arthur Street, Au 14 offers a menu filled with tasty, gourmet dishes. Pho soups, spring rolls and egg rolls, chicken, tofu, shrimp or stir-fried vegetables, curry dishes and other delights continue to draw crowds. Try it if you haven't already!
14 Rue Prince Arthur Ouest
Montréal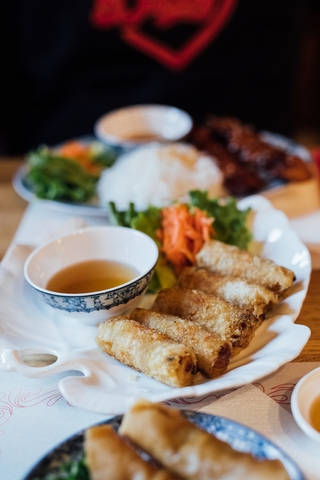 Located in the heart of Outremont, Doan is a restaurant that serves unforgettable, highly comforting cuisine. You absolutely must order the "nems" when you come to Doan. A house specialty, they're hand-rolled daily, and so delicious!
1356 Avenue Van Horne
Montréal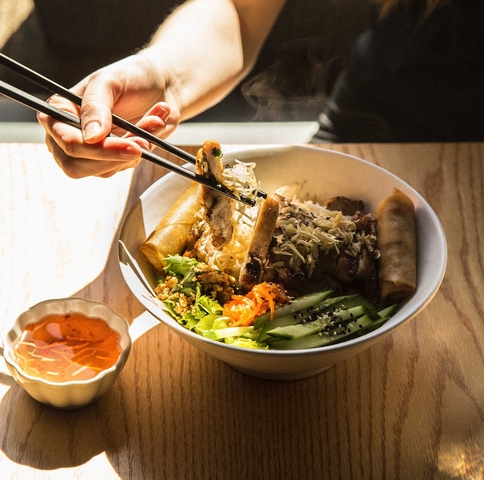 Located directly on boulevard Saint-Laurent, this Vietnamese bistro offers an authentic menu with a light touch of inventiveness. A few of their specialties include their pho soup with flank steak, and their tofu and vegetable curry served in a nest of crispy rice noodles. Delicious! We like to enjoy their cuisine in their charming and comfortable space.
5263 Boulevard Saint-Laurent
Montréal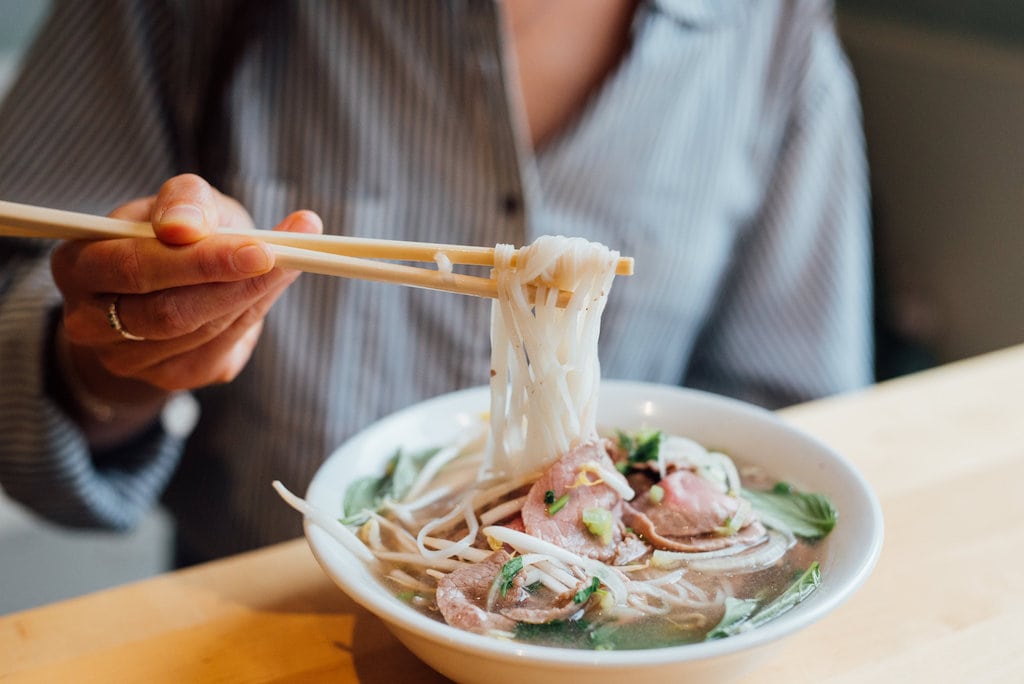 Sencha is a charming little restaurant that serves excellent Vietnamese specialties. The menu features simple, authentic dishes lovingly prepared by the owner herself. You'll be delighted by the excellent soups and the specialties of the house, prepared each morning according to the family recipe with a beef broth. We highly recommend the pho soup—it's as comforting as a big hug on a cold, grey day.
5602 Boulevard Saint-Laurent
Montréal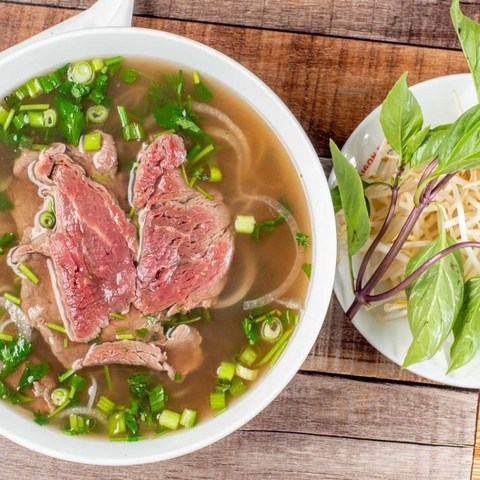 Located near the Jean-Talon Market, this Vietnamese restaurant offers some of the best pho soups in Montreal! House specialties include their famous pho with filet mignon! There's also Bún bò Huế – a spicy beef shank soup, very popular with the Vietnamese, as well as grilled meats accompanied by rice or vermicelli.
360 rue Jean-Talon Est
Montreal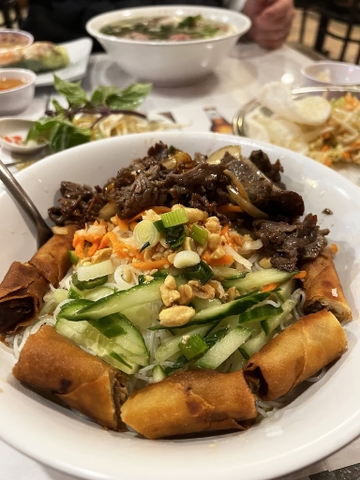 Pho Thanh Long specializes in Vietnamese cuisine. Among the house specialties is the famous pho soup – an emblematic Vietnamese dish. In fact, it's one of the best Pho soups in Montreal.
103 Rue Sainte-Catherine Est
Montréal
See on map
4690 Rue Notre-Dame Ouest Montréal H4C 1S6
1201 Boulevard de Maisonneuve Est Montréal H2X 2A1
6414 Rue Saint-Denis Montréal H2S 2R7
5703B Chemin de la Côte-des-Neiges Montréal H3S 1Y7
40 Place du Commerce Montréal H3E 1J6
2605 Rue Jean-Talon Est Montréal H2A 1V1
2605 Rue Jean-Talon Est Montréal H2A 1V1
5485 Avenue Victoria Montréal H3W 2P9
6576 Boulevard Saint-Laurent Montréal H2S 3C6
1498 Rue Bélanger Montréal H2G 1A7
7061 Rue Alexandra Montréal H2S 3J6
3637 Rue Sainte-Catherine Est Montréal H1W 2E6
14 Rue Prince Arthur Ouest Montréal H2X 1S3
1356 Avenue Van Horne Montréal H2V 1K5
5263 Boulevard Saint-Laurent Montréal H2T 1S4
5602 Boulevard Saint-Laurent Montréal H2T 1S8
360 rue Jean-Talon Est Montreal H2R 1T3
103 Rue Sainte-Catherine Est Montréal H2X 1K5