The Best Sugar Shacks: Our suggested addresses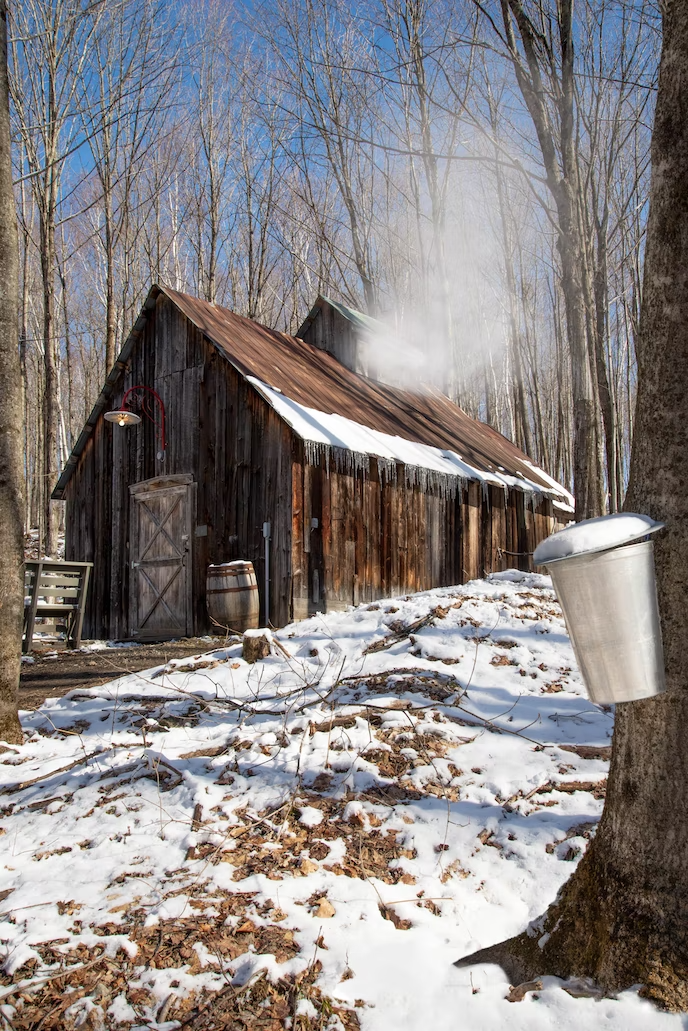 Early spring in Quebec means the beginning of the sugaring off season! To celebrate this gastronomic tradition, Tastet is offering a few suggestions of very good sugar shacks of all kinds!
From Mont-Tremblant to Dudswell, you will find something for everyone, from the meat menu to the vegan menu. One thing is sure, your sweet tooth will be satisfied with traditional local delicacies. You can even live the cabin experience in Verdun, during the Cabane Panache festival on Wellington Street.
Special mention to the Cabane Au Pied De Cochon, located in Mirabel. Although reservations for 2023 are full, we invite you to take a look at their take-out menu. Decadent box lunches, local products, sparkling cider… you can recreate the sugar shack atmosphere at home!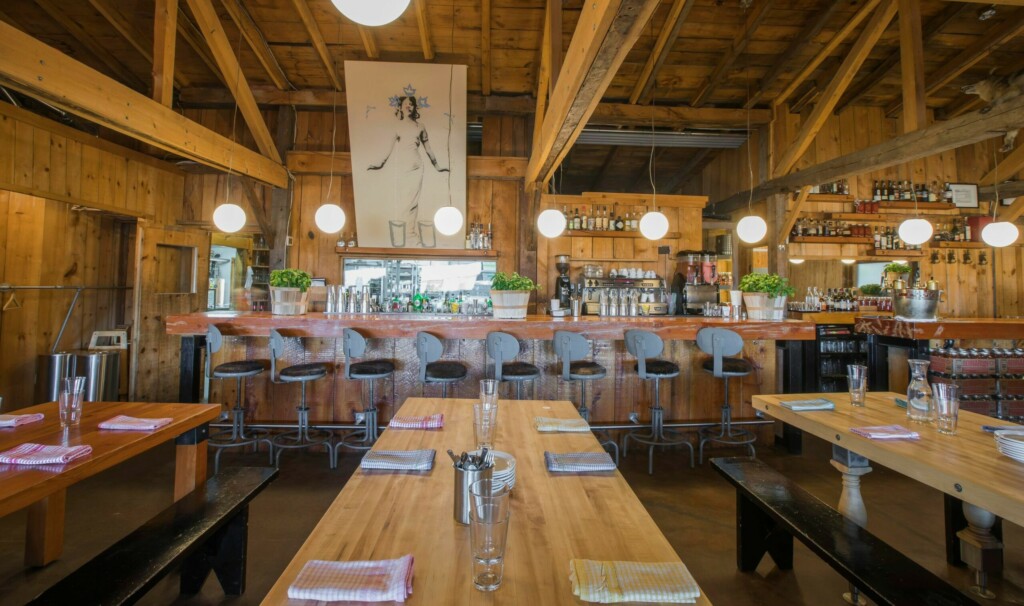 Wishing you great gourmet discoveries!
Our sugar shack suggestions to discover during the sugaring-off season:
Located only an hour's drive from Montreal, the Sucrerie de la Montagne welcomes you to Rigaud to enjoy excellent local dishes! Pea soup from the Montagnard, tourtière from the Beauceronne, and country sausages are some of the well-made dishes of the house. We especially like the authenticity of the place: they process all their harvests in the boiler, and they use the wood evaporator to transform the sap.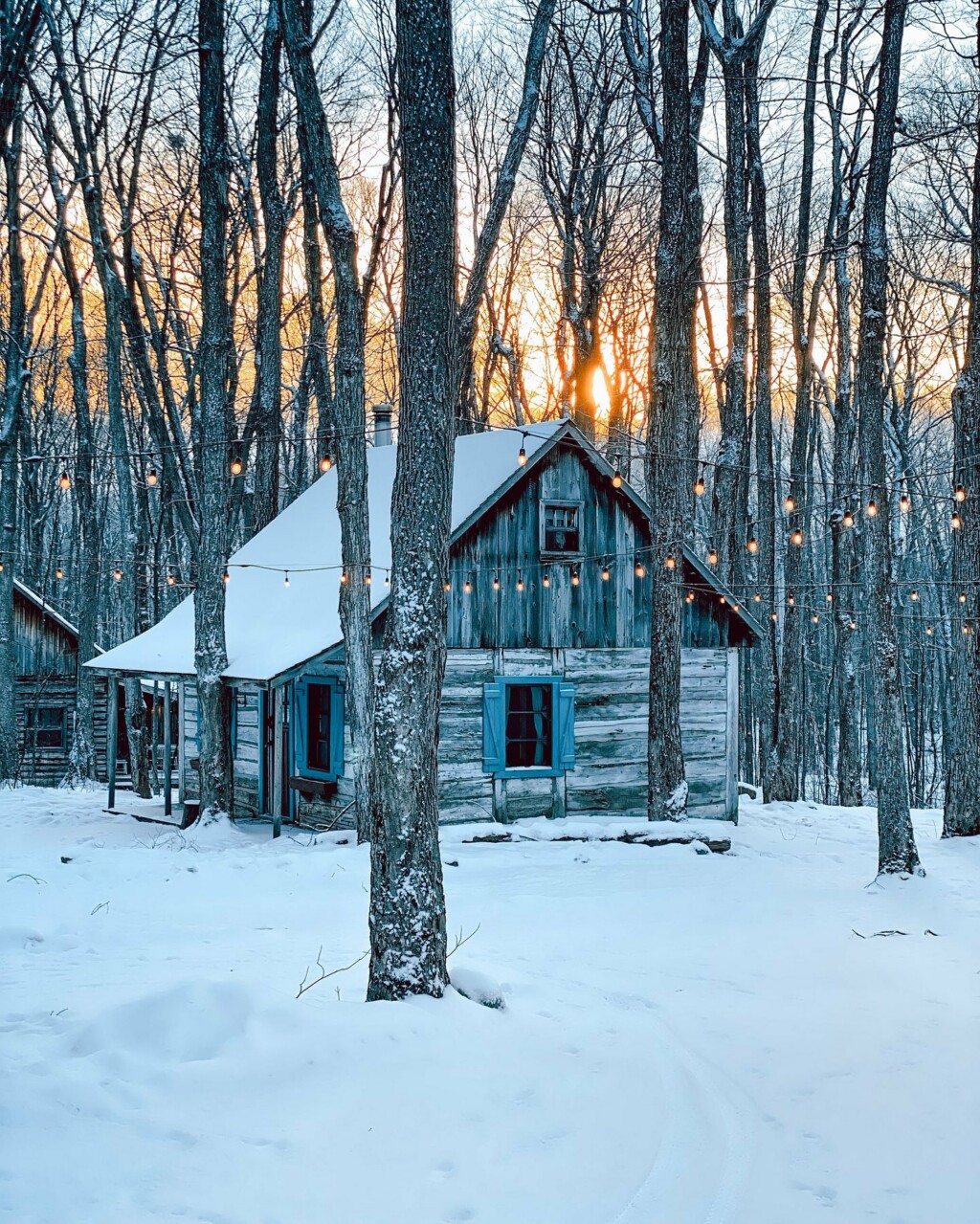 The Érablière Charbonneau welcomes you in its charming and rustic dining room all dressed in wood! From February to May, this sugar shack in Mont-Saint-Grégoire serves a traditional fixed menu, ideal to satisfy your cravings for maple-flavoured dishes. You'll find grilled bacon, homemade marinades, buckwheat pancakes… and everything is all you can eat!
Le Crépuscule is dedicated to small-scale animal production and is certified organic according to "Québec Vrai" accreditation standards. The atmosphere is traditional and family oriented, and their menu is fresh and entirely organic, made with ingredients from small local producers. Several gluten-free, lactose-free and vegetarian options are also available; in the latter case, it is recommended that you call ahead to make arrangements. Open on weekends only.
Located at the foot of the Mont-Blanc ski resort, the Tablée des pionniers offers a revisited sugar shack experience. You can enjoy tasty and well executed dishes in a chic, rustic and friendly atmosphere. We especially like their formula of dishes to share. You can also choose from different packages at different prices depending on your mood and your budget.
La Cabane à tuque is truly unique! Run by a couple of passionate owners, this friendly address offers a vegetarian, environmentally-friendly, local, and organic (!) version of the traditional sugar shack. Everything here is homemade from A to Z; the duo even raises their own chickens! Upon request, the house can prepare an entirely vegan meal.
As of March 19, Le Bistreau d'érable welcomes you to its dining room to enjoy its delicious sugar shack menu! The space is charming and friendly, and the dishes are made with organic and local products whenever possible. The place offers a meat menu as well as a completely vegetarian option.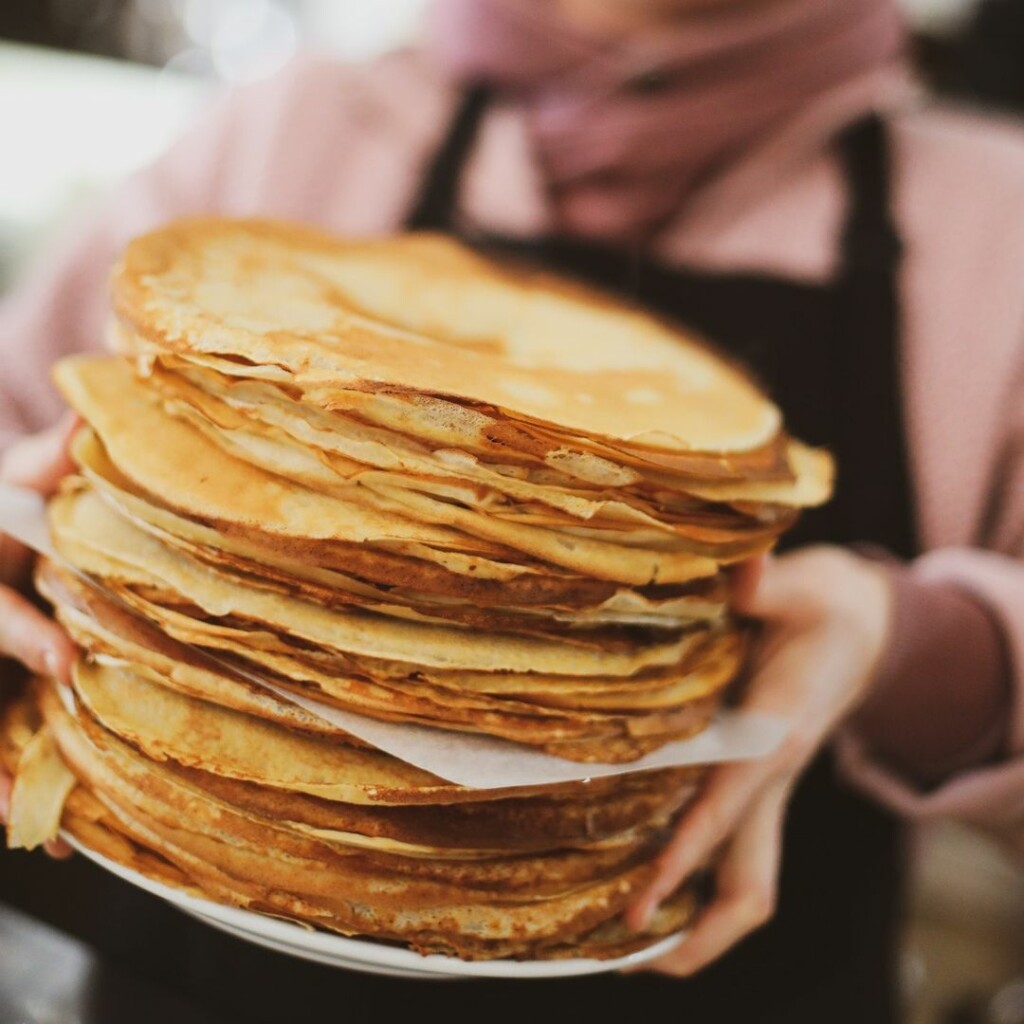 The Chez Dany sugar shack is ideal for large groups! In its vast space, a warm and attentive team serves delicious Québécois dishes, prepared according to tradition. Several activities are also offered on site. You can even rent the place at any time of the day!
It is in a warm and familial atmosphere that Au palais sucré offers an authentic sugar shack menu as well as a vegetarian/vegan menu. In addition to tasting delicious dishes, you can enjoy the trails and take a hike. You can also purchase a variety of homemade maple products.
This sugar shack offers an original gourmet experience. The revisited traditional menu features local products and ingredients, not to mention the famous Oka cheese. Apples are also featured. You can choose between the brunch option in the dining room or the picnic option. Boxed lunches to take away are also available.
Located on an enchanting site, the Val des Rosacées offers a traditional menu, to be enjoyed in a warm atmosphere. A gluten-free and vegetarian menu is also available. The place specializes in the production of maple syrup, raspberries, blueberries and apples. You can also buy different products at their boutique.
This small family business invites you to taste their traditional sugar shack menu. Everything is served at the table in an all-you-can-eat formula. During the weekend, you can ask for their famous bacon brushed with maple syrup as an extra. And as the name suggests, you can enjoy many activities with your children, such as sliding down their giant slide.
Here, all dishes are prepared in the healthiest way possible. And their bread is homemade! This bring-your-own-wine shack offers a traditional Quebec menu with a twist, including several vegetarian options. The team makes a few changes each year to offer new and tasty dishes.
The atmosphere at Érablière du Cap is festive and musical. The place offers a classic sugar shack menu, with a few gluten-free options. All of this is also available in a vegetarian formula.
This family-run sugar shack is the perfect place to spend a day in nature. On the menu: traditional brunch and unlimited taffy on snow. You can also order homemade products and enjoy them in the comfort of your home.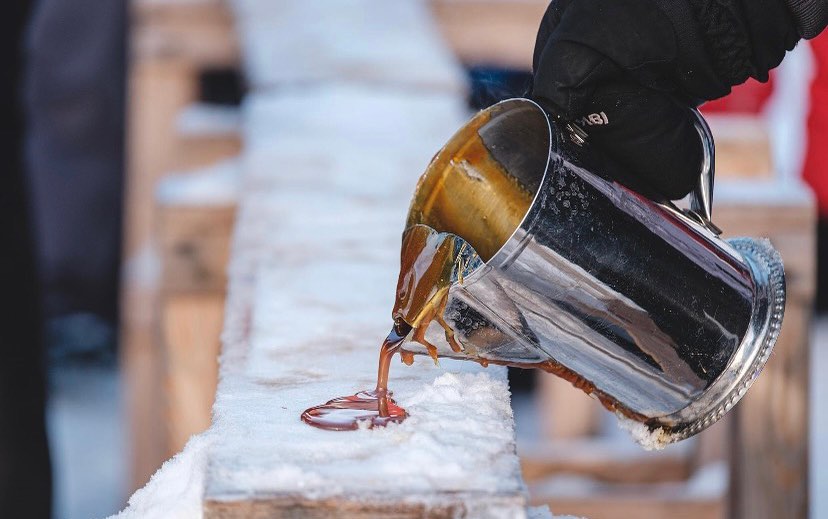 La Bûche is a restaurant in Quebec City that has opened a sugar shack in Old Quebec. You can find a traditional menu, but of current interest. A deconstructed shepherd's pie, a deer tartare, a beer ham… and everything is delicious and decadent! You can also reserve their private room for your large groups. A festive atmosphere is guaranteed.
Are you a lover of Quebec cuisine? Tastet has also prepared a list of the best Québécois restaurants in Montreal, so you can enjoy our cuisine all year long!