The Best Sugar Shacks: Our suggested addresses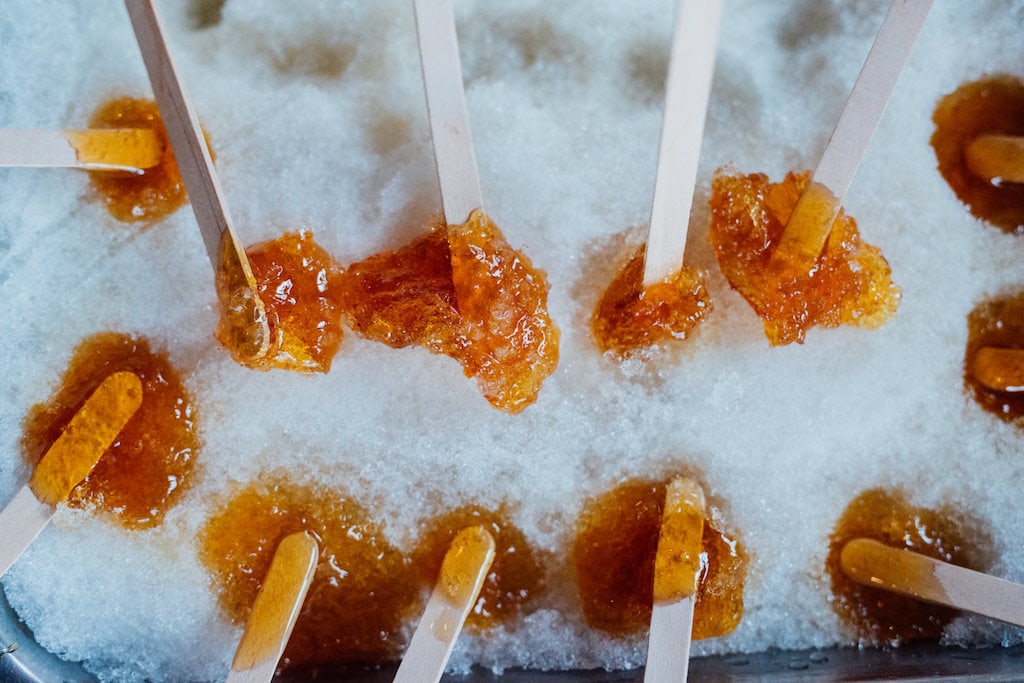 Early spring in Quebec means the beginning of the sugar shack season! To celebrate this gastronomic tradition, Tastet is offering a few suggestions of very good sugar shacks of all kinds! From Mont-Tremblant to Dudswell, you will find something for everyone, from the most traditional to the most gastronomic, and from the meat-heavy menu, to the vegan one. Enjoy your gourmet discoveries!
For lovers of Quebecois cuisine, Tastet has also prepared a list of the best Quebecois restaurants in Montreal!
Do you know of any other sugar shacks that deserve a spot on this list? Let us know by sending us your suggestion at [email protected]
Our list of sugar shack suggestions to discover during the maple syrup season:
Located only an hour's drive from Montreal, the Sucrerie de la Montagne welcomes you to Rigaud to enjoy excellent local dishes! Pea soup from the Montagnard, tourtière from the Beauceronne, and country sausages are some of the house's well-made dishes.
The Érablière Charbonneau welcomes you in its charming and rustic dining room all dressed in wood! From February to May, this sugar shack in Mont-Saint-Grégoire serves a traditional menu, ideal to satisfy your cravings for maple-flavoured dishes.
As of April 1st, the Ferme Le Crépuscule's sugar shack will open its doors to celebrate the sugaring-off season! The house will offer you an entirely organic meal made with ingredients from small local producers. As well, several gluten-free, lactose-free, and vegetarian options are available. If you would like a vegetarian meal, it is recommended that you call ahead to let them know.
Located at the foot of the Mont-Blanc ski resort, the Tablée des pionniers offers a revisited sugar shack experience. The all-you-can-eat Tablée formula is offered at $59 per person ($29 for children under 12). You will be able to taste tasty and well-executed dishes in a rustic-chic and friendly atmosphere.
La Cabane à tuque is truly unique! Run by a couple of passionate owners, this friendly address offers a vegetarian, environmentally-friendly, local, and organic (!) version of the traditional sugar shack. Everything here is homemade from A to Z; the duo even raises their own chickens! Upon request, the house can prepare an entirely vegan meal.
As of March 19, Le Bistreau d'érable welcomes you to its dining room to enjoy its delicious sugar shack menu! The space is charming and friendly, and the dishes are made with organic and local products whenever possible. The house offers a vegetarian menu as well. A nice address to visit to celebrate the arrival of spring.
The Chez Dany sugar shack is ideal for large groups! In its vast space, a warm and attentive team serves delicious Québécois dishes, prepared according to tradition. As well, several activities are offered on site.