Le Petit Boui Boui: Delicious Vietnamese street food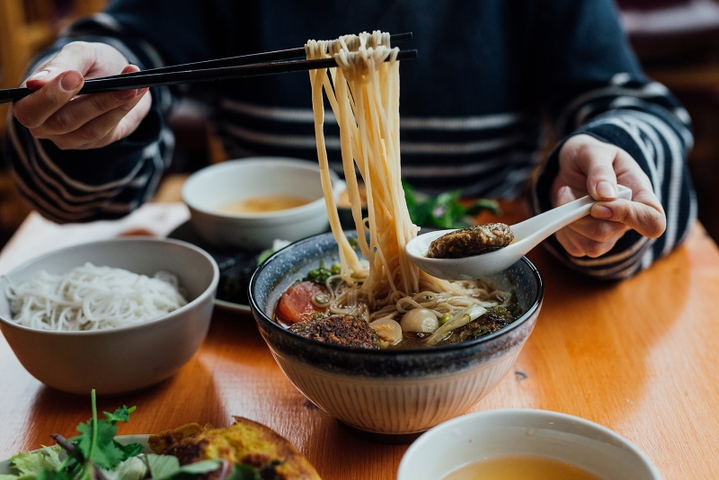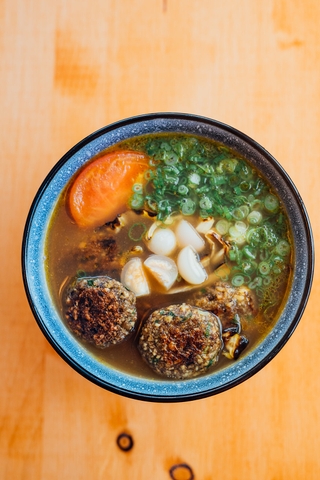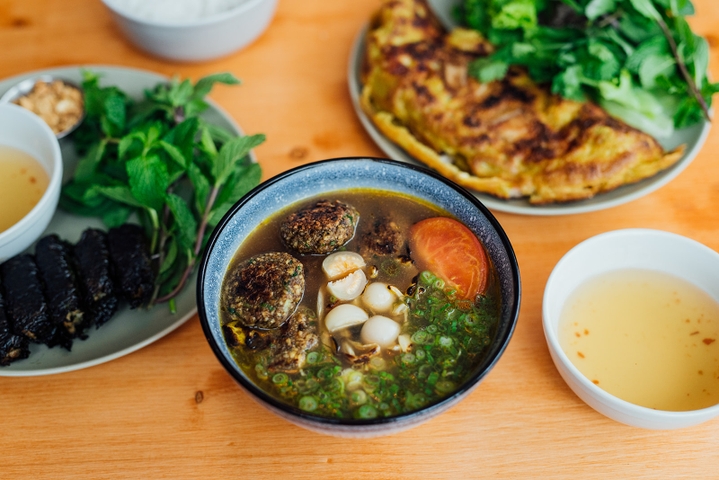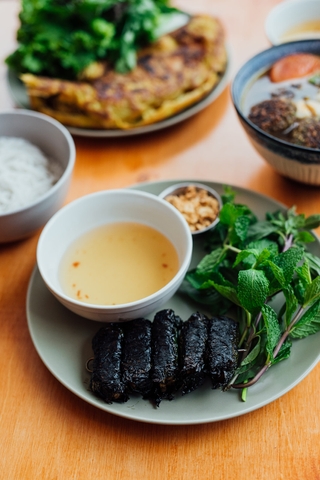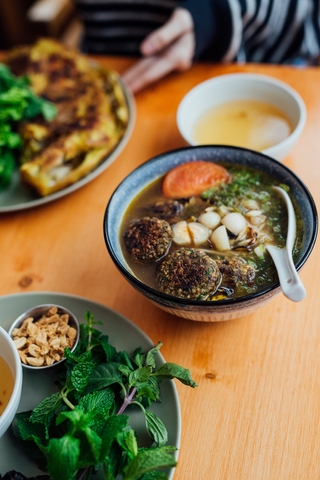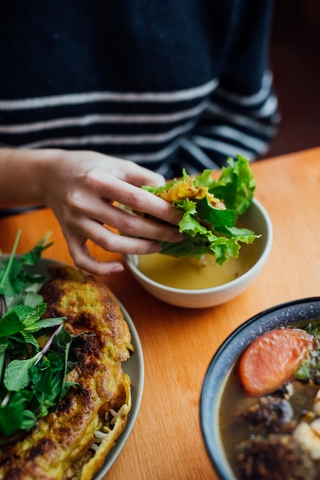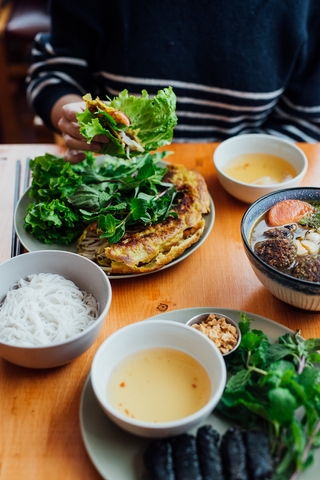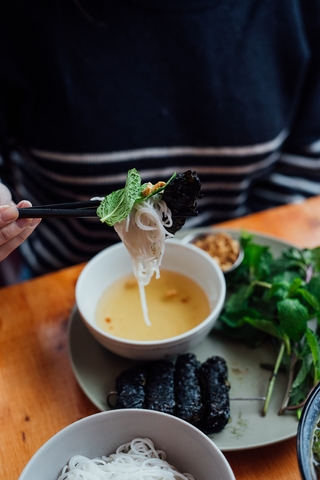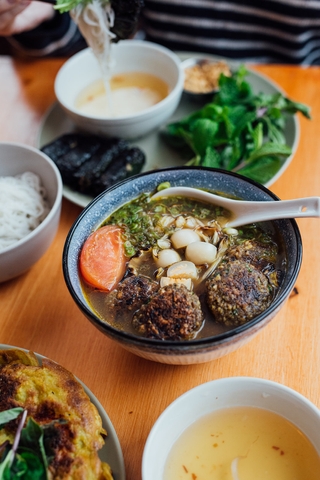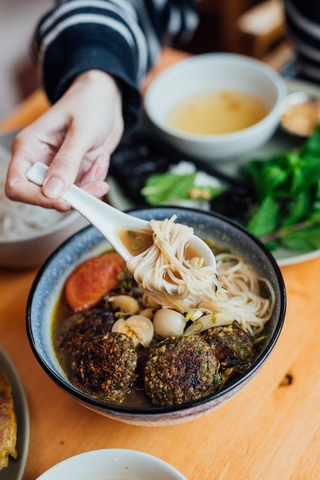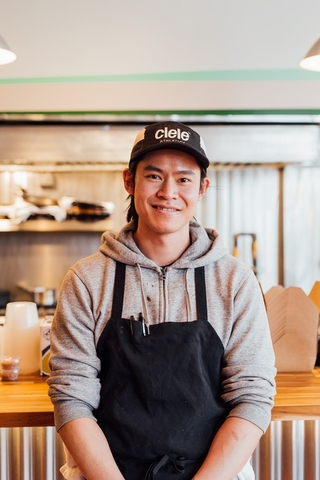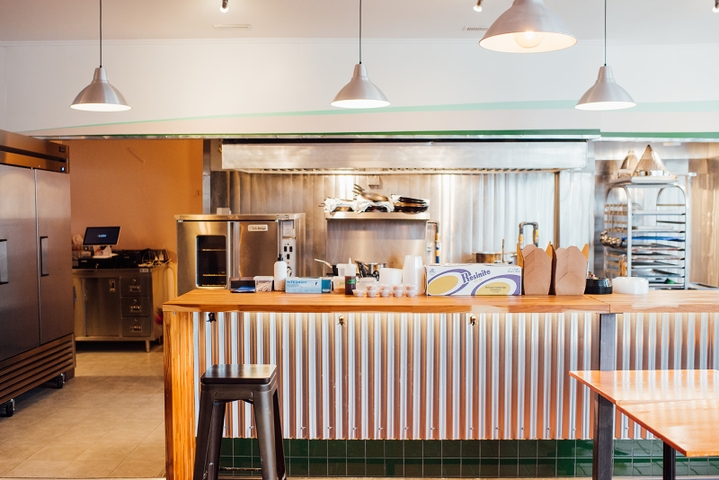 Le Petit Boui Boui

Monday: Closed
Tuesday: 4:00 – 9:00 PM
Wednesday: 4:00 – 9:00 PM
Thursday: 4:00 – 9:00 PM
Friday: 4:00 – 9:00 PM
Saturday: 4:00 – 9:00 PM
Sunday: Closed


Owner(s) Ritchie Nguyen
Chef(s) Ritchie Nguyen
Opened 2021

Accepts mastercard, visa, cash, debit
24 Seats
Le Petit Boui Boui is a nice and cozy Vietnamese restaurant on Bélanger Street. The term Boui-Boui refers to an unpretentious, no-frills establishment. However, while the address may be modest, the food is very good!
The chef-owner, Ritchie Nguyen, is a classically trained French chef. He worked for several years in the kitchen at La Maison Publique. What he is most passionate about, however, is Vietnamese cuisine—the cuisine of his childhood!
The 24-seat restaurant serves mostly Vietnamese street food. You will find on its menu a delicious Pho soup (his mother's recipe), banh xèo (Vietnamese pancakes), a traditional papaya salad, and more.
Le Petit Boui Boui's chef offers a menu inspired by what people eat on the streets of Vietnam every day.
The atmosphere here is comfortable and familial. The owner's girlfriend, Philomène Addy-Laird, was in charge of the restaurant's decor. While dining, you will also have the luxury of seeing Richie Nguyen at work in his open kitchen. "What I love most about Le Petit Boui Boui is watching the reaction of my guests, seeing their smiles from my workstation".
Staying true to tradition, the restaurant serves only beer as an alcoholic beverage. "For me, a Vietnamese meal is accompanied by a cold beer. I love wine, don't get me wrong. However, my food is made to be enjoyed with a beer," the owner tells us.
Happy discovery & bon appétit!
ăn nào
Written by Sophie Monkman
Photography by Alison Slattery