Ôkini: A tribute to Japanese culinary traditions in three parts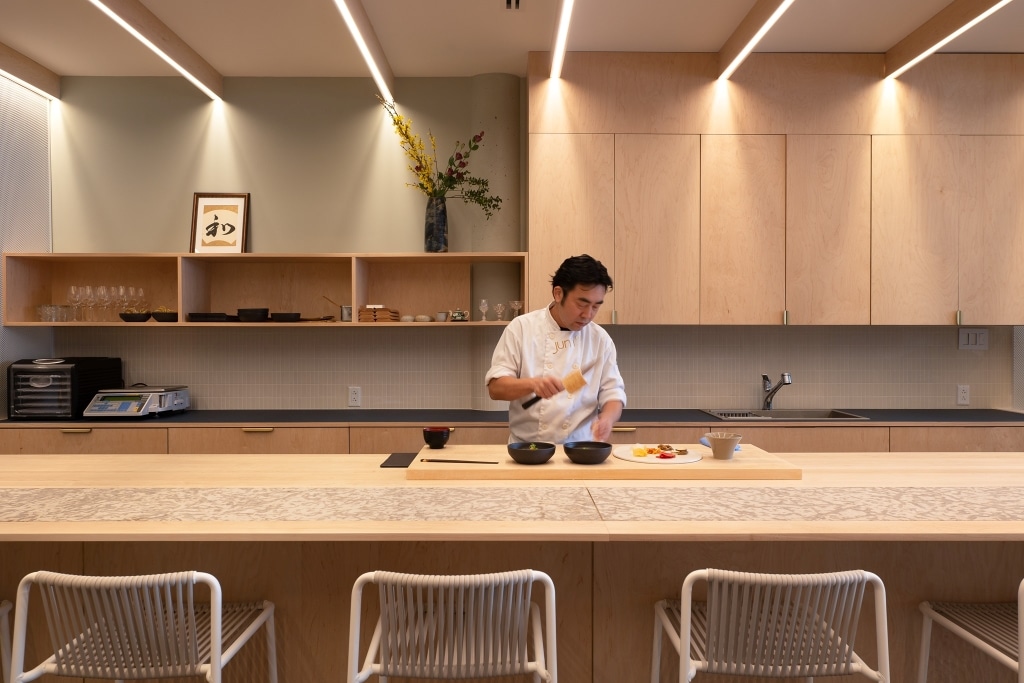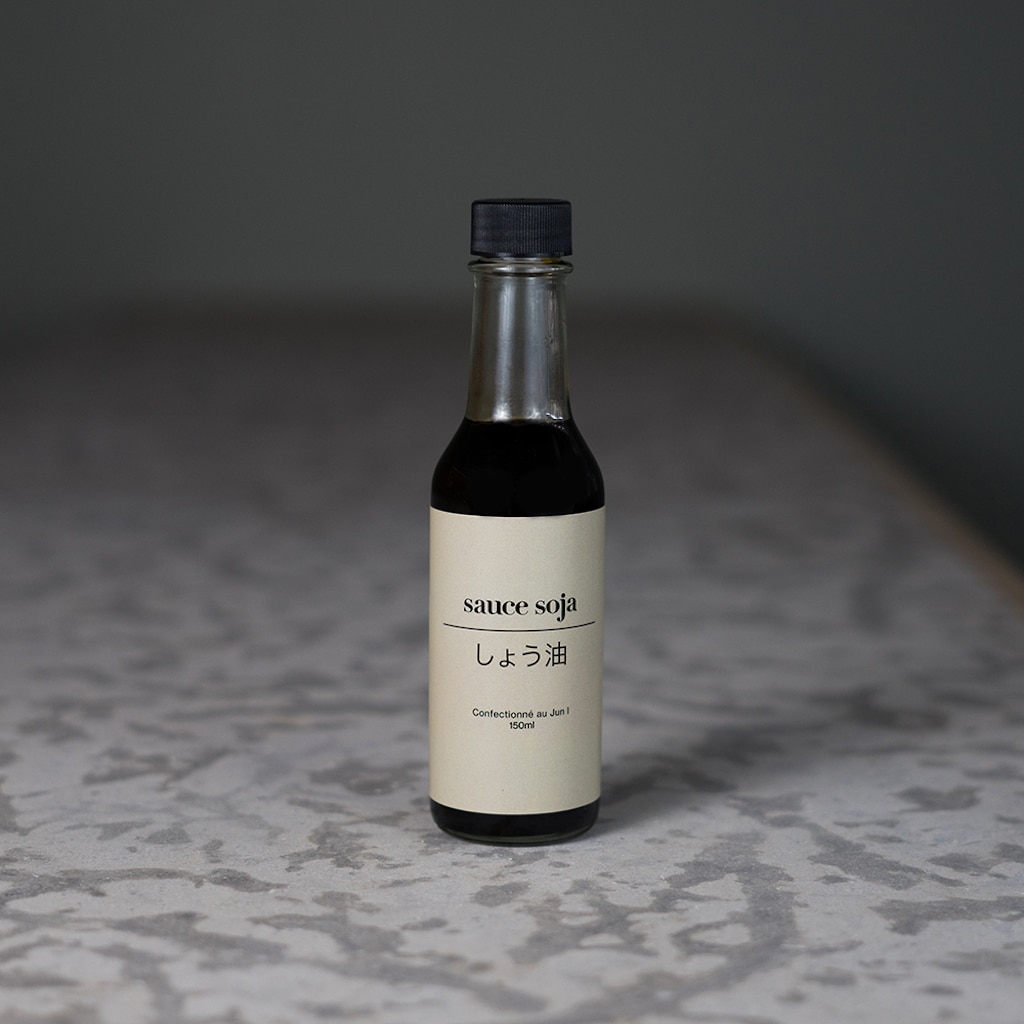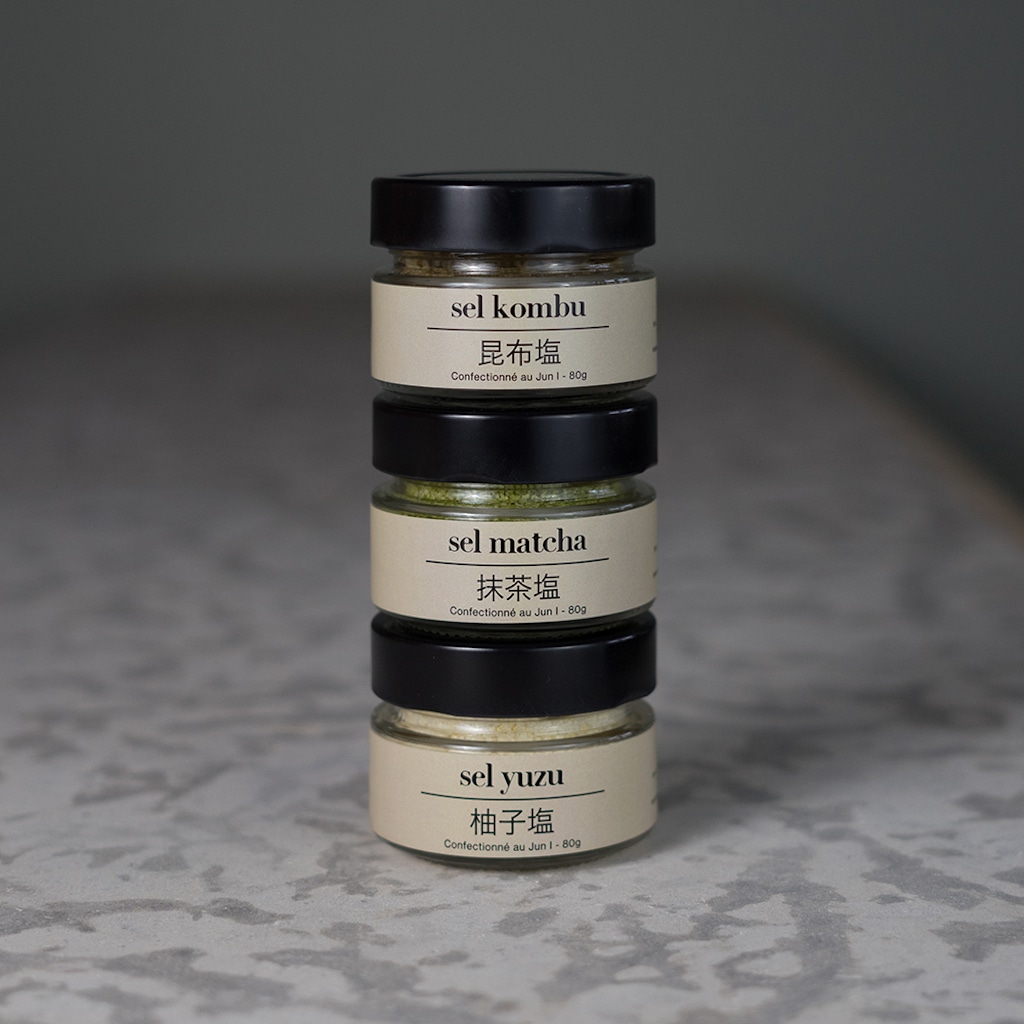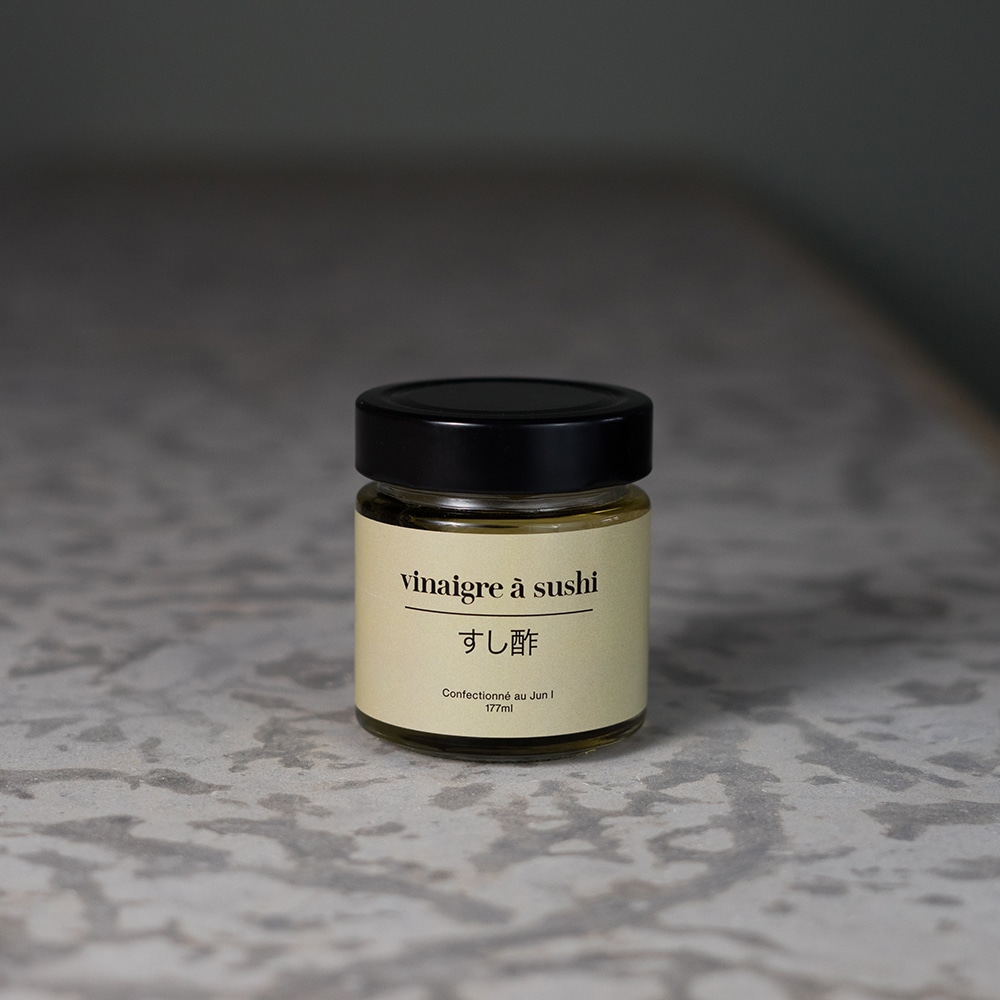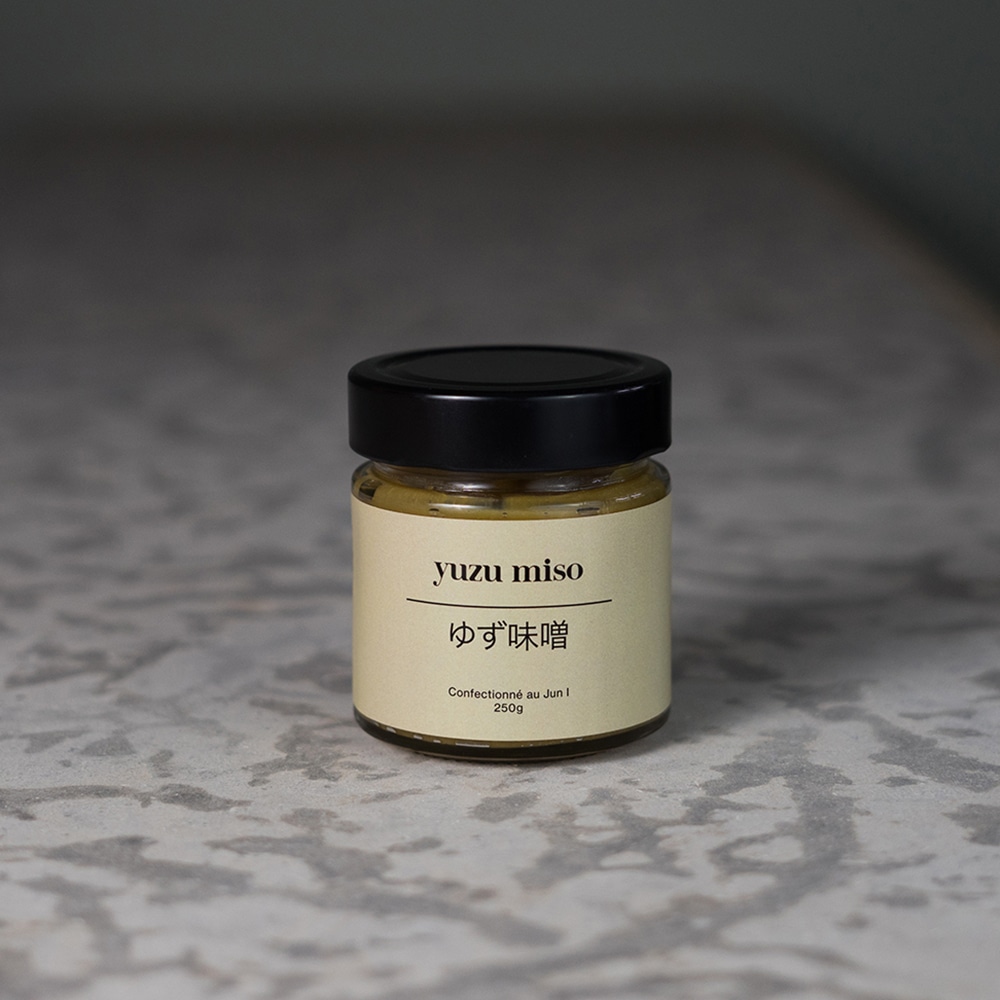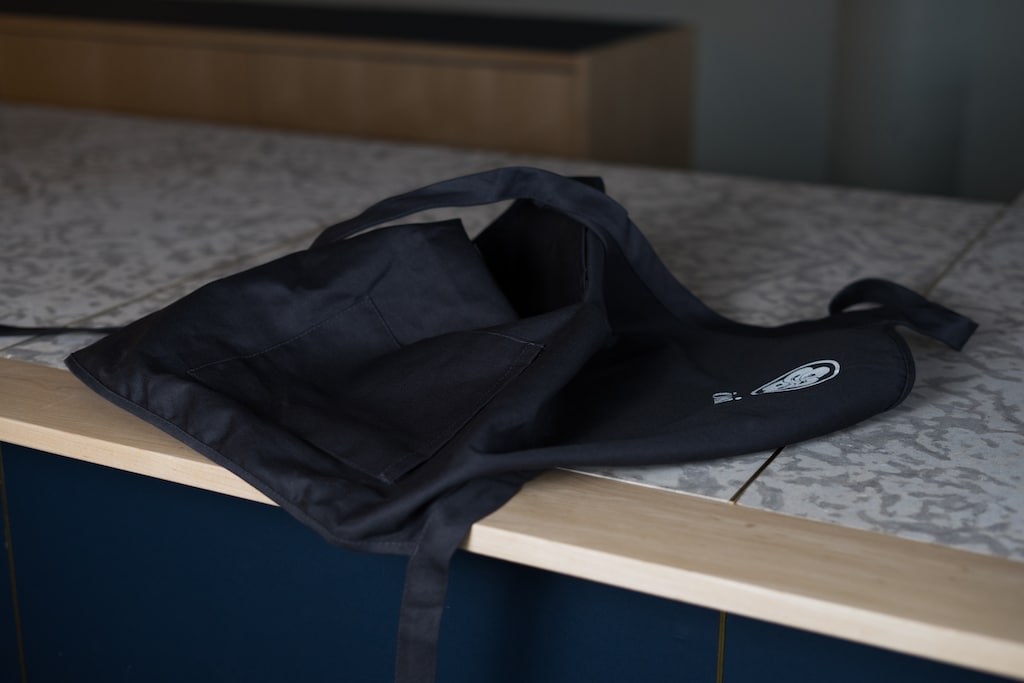 Ôkini

Gift cards from Treater
Monday: Closed
Tuesday: 11:00 AM – 9:00 PM
Wednesday: 11:00 AM – 9:00 PM
Thursday: 11:00 AM – 9:00 PM
Friday: 11:00 AM – 9:00 PM
Saturday: 11:00 AM – 9:00 PM
Sunday: Closed


Owner(s) Junichi Ikematsu, Ped Phimphrakeo, Jonathan Daunais
Chef(s) Junichi Ikematsu
Sommelier Kuniko Fujita
Opened 2020

Offers a tasting menu
Accepts mastercard, visa, cash, debit
10 Seats
Is accessible
Ôkini, the new project from the team at the renowned restaurant Jun I, opens its doors today. The small space, adjacent to Jun I, is home to a unique and hybrid concept: a tribute to Japanese culinary traditions.
In chef Junichi Ikematsu's home region of Kansai, ôkini is a term of thanks. Some 15 years after the opening of Jun I, the owners – Junichi, Ped Phimphrakeo and Jonathan Daunais – chose to open Ôkini to express their gratitude to their loyal customers, without whom this second establishment would not have been possible.
Accompanied by Samuel Mercure, they came up with a three-part concept.
Grocery
In front of the small space on Laurier Avenue West, the house offers everything needed to make sushi at home: fish (already cut for nigiri [saku]), sauces, rice, etc. Here we find the same exceptional ingredients used in the kitchens of Jun I. For dessert, Ôkini offers French-Japanese inspired pastries, prepared on site by Tomoko Watanabe.
Ready-to-eat
The house also prepares some take-out dishes that are available during the day. Here, small, simple and fresh dishes—chirashi, soba, katsu sando, onigiri—replace sushi. More affordable, these plates are ideal for a quality lunch on the go. A few seats are available for people who want to eat quickly on site. For drinks, Ôkini offers pour-over coffees (new kind of filter coffee), genmaïcha tea and yuzu lemonade. Note, on Thursdays and Fridays, Ôkini offers a happy hour: pickled vegetables, grilled eggplant, raw fish plate, marinated black cod, grilled octopus and more ($7 – $18).
Omakase
In the evening, the Ôkini team invites you into their quarters for an intimate gourmet dinner. In French, omakase means "I leave it to you". At their small bar—that seats eight—Chef Junichi will guide you through your dining experience. You will also be able to watch as he prepares delicious sushi, and serves them by the piece. A little expensive, the omakase at Jun I offers a unique experience. Reservations required.
The owners are very excited about the endless possibilities of Ôkini; they are currently talking about organizing happy hour events where sakes, selected by sommelier Kuniko Fujita, will be served with small bites.
The beautifully minimalist decor at Ôkini is the work of Mathieu Leclerc of Studio Knowhow. Inspired by the Japanese aesthetic, the interior of the space is simple and clear. Built with beautiful stones reminiscent of seaweed filaments, the long counter first features the pastry and fish corner, and then a bar where omakase evenings take place.
Ôkini is marked by a beautiful simplicity. There is no doubt that the address will quickly become a favourite by locals and regulars of Jun I alike.
Written by Sophie Monkman
Photography by  Photos Ôkini