The best Asian restaurants open for take-out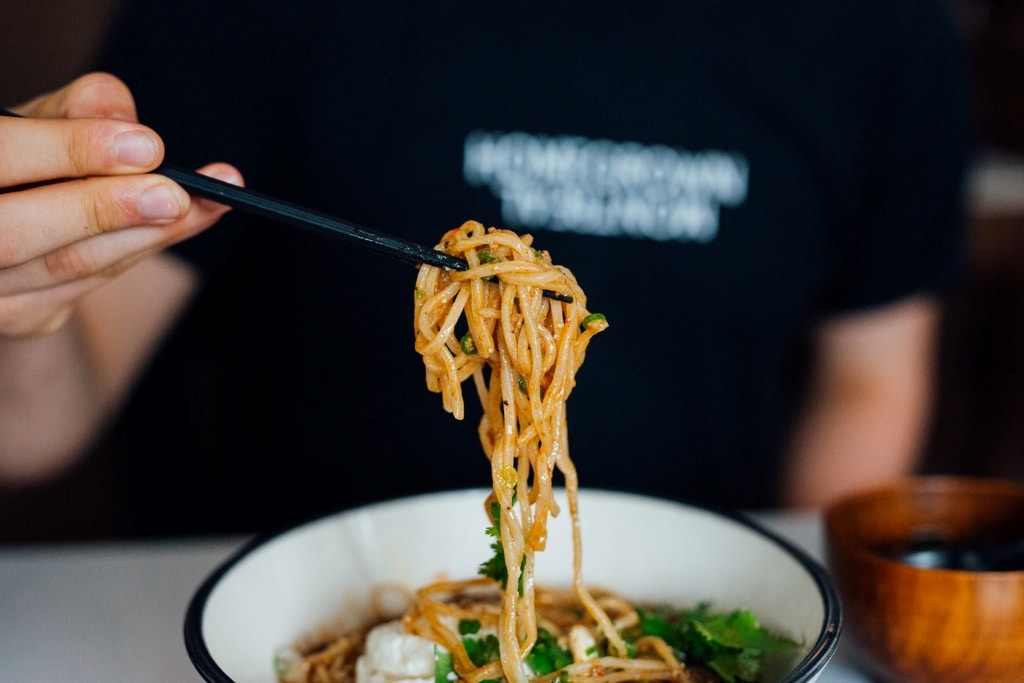 This pandemic has been a bit chaotic for the restaurant industry, and it's hard to know which restaurants have survived. How do you know which of your favourite restaurants are currently open for takeout? We've got your back. At Tastet, we're continually updating our lists to bring you the best addresses that are open for take-out, so you can continue supporting your favourite restaurants.
Since all dining rooms are closed at this time, most restaurants have no choice but to offer take-out. Restaurateurs are working hard to offer you menus adapted to bring home.
While waiting for your favourite addresses to reopen, here is the list of some of our favourite restaurants open for take-out. We also have compiled several other lists of restaurants open for take-out: Indian restaurants, comfort food restaurants, Italian restaurants, restaurants that serve brunch, those that serve lunch, sushi restaurants, healthy restaurants, and chic restaurants.
Here are our suggestions of Asian restaurants open for take-out:
Mikado (Laurier Avenue West): This location is reopening for take-out and delivery.
Mikado (Monkland — now called Kiku): They have reopened for take-out and delivery from 5pm to 9pm every day except Tuesday.
Épicerie Pumpui: A staple and comforting Thai counter on Saint-Zotique East. They are now offering take-out. The house offers a vegan menu, a non-vegan menu, and other delights (such as snow crab and fried chicken). Their grocery section also offers a small, nice selection of alcoholic drinks. As the address is very popular, you must order in advance.
Otto Yakitori: (Temporarily closed for vacations). On St. Matthew Street downtown, Otto Yakitori makes bento boxes to take-out. The house offers fried chicken karaage, bibimbap, and Japanese curry. Of course, the staple yakitoris (grilled meat skewers) are also offered. The house has also opened its cellar to the public and is offering sake and soju to accompany your meal.
Fleurs & Cadeaux: The house classics are available for delivery and take-out. Special bento boxes are still available, as well as other surprise dishes. Also, take the opportunity to stock up on good sake.
Satay Brothers: Over time, Satay Brothers has become a staple on Notre Dame Street West. While waiting for the dining rooms to reopen, the Cambodian-inspired address is turning to a take-out menu: kebabs, papaya salad, steamed buns, laksa and more. Order online and then pick up in the restaurant.
Yokato Yokabai (+ Ichigo Ichi): The restaurant at the corner of Drolet and Rachel makes some of the best ramen in town. To bring the good stuff home, Yokato Yokabai offers ramen for take-out and delivery.
Cafeden: From Tuesday to Friday, in the evening, this small Vietnamese restaurant located between Little Italy and Mile Ex offers take-out and delivery of their house classics: rolls, papaya salad, gyozas, chicken wings, and a delicious pho soup made by the owner's mom.
Umami: A staple for vegan ramen in the Mile End, Umami offers its creations for take-out and delivery every evening.
Le Petit Sao: On Nuns' Island as well as in Pointe-Saint-Charles, Le Petit Sao offers a full menu for take-out or delivery. Bowls, banh mi's, Tonkinese soups, general sao, and many other small delights from Mama Thi.
Thip thip: Open for take-out and delivery from Le Central, so you can savour chef Athiraj Phrasavath's Laotian dishes in the comfort of your own home.
Pamika: One of the best Thai restaurants in Montreal, Pamika offers delivery of its delicious dishes: curry, pad thai, fried rice, and chicken.
HÀ: HÀ restaurant in Old Montreal, prepares the most delicious Vietnamese menu for pick-up and delivery.
Bar Otto: The newest project from the Otto family, Bar Otto combines the best of Otto Yakitori and Bistro Otto. The house offers its delicious ramen and mazemens for take-out on Friday and Saturday nights.
Luna: The excellent Korean bring-your-own-wine joint on Rachel Street East now offers delivery. No need to lug your wine, Luna comes to you!
Thammada: Thai restaurant in Outremont, Thammada offers delivery and take-out.
14 Prince-Arthur: For anyone who has missed the simple, comforting cuisine of the house can order take-out. The address also offers delivery via most of the usual delivery platforms.
Other Asian restaurant recommendations for take-out: