Best Addresses Near Loyola Campus: where to eat this school year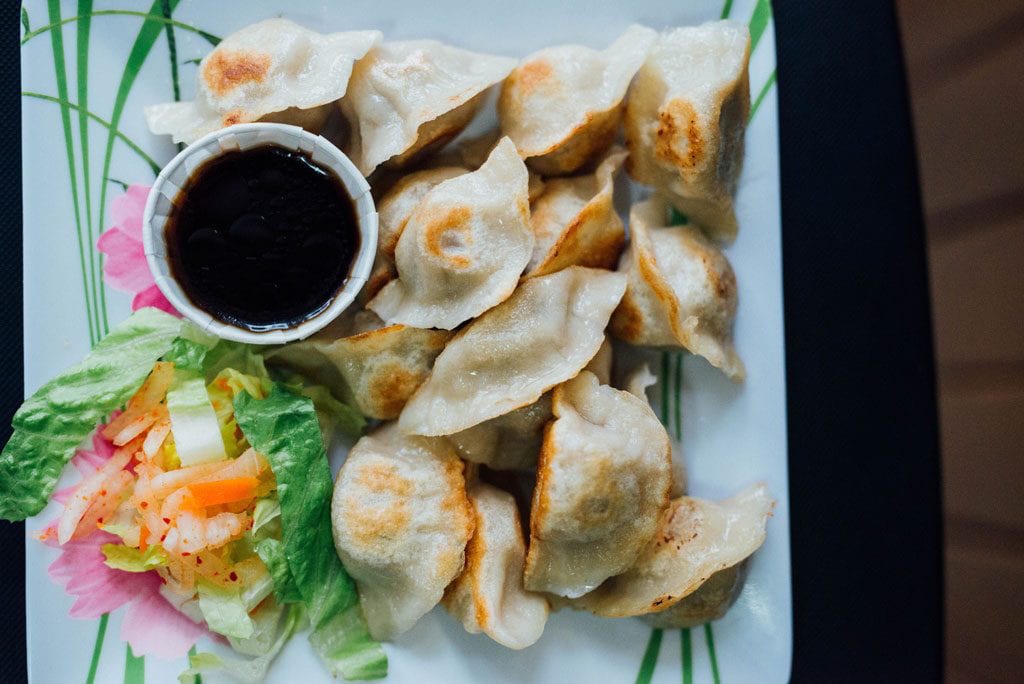 It is hard to believe that the summer has already come and gone, but it is officially in the rearview mirror. For a large portion of Montreal's population, this means that it is back-to-school season, and therefore the many university campuses of Montreal will be up and running at full capacity once again. We figured there was no better time to compile a list of the best addresses near Concordia's Loyola campus in NDG. There is a common misconception amongst students that the area closely surrounding the Loyola campus is barren of good food services, and we are here to squash that rumour.
Whether you are looking for a restaurant to grab a lunch to go while heading back to the library, enjoy a nice study break over some tasty food with friends, or to find a change of scenery from the collegiate setting of Loyola's campus grounds, this list is for you. While the area that immediately surrounds Loyola may not be quite as plentiful as Concordia's downtown campus when it comes to dining options, there are certainly some hidden gems around.
Are you in need of restaurant suggestions close to one of Montreal's other university campuses? We have also created lists for where to dine near McGill campus and Concordia's downtown campus. In addition, we suggest having a look at some of our other lists that are perfect for students, such as the best "Cheap Eats" in Montreal, the best dumplings in Montreal, and the best addresses to do work at.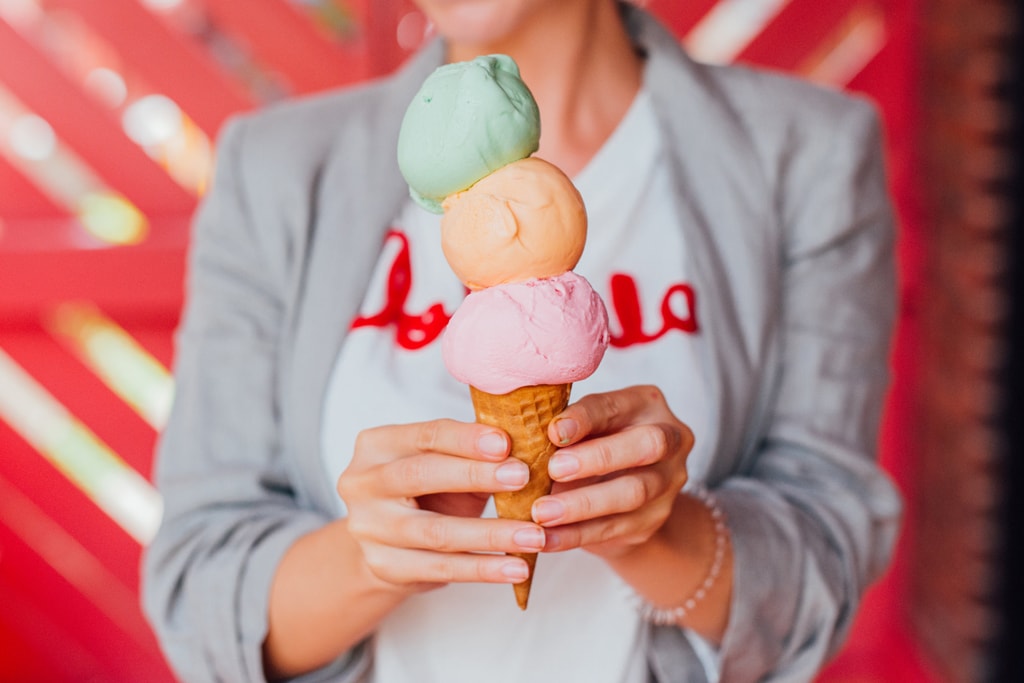 Ca Lem has been high on our list of the best ice cream in Montreal for a long time now, and if you make a trip here yourself, you will know why. Situated extremely close to the main entrance of Concordia's Loyola campus, Ca Lem creamery is a great way to perk you up during a long day of school. On the menu, you will find soft-serve swirls, sorbets and traditional ice creams, and a constantly changing selection of flavours that will impress any ice cream connoisseur. Further more, the presentation is almost as good as the actual product – we all love an "able" ice cream cone! Alison Slattery — 
6926 Sherbrooke Street West
Montreal
Mr. Patty
Mr. Patty is the perfect example of a family-run restaurant, and it has been serving delicious Jamaican food to the NDG area for over 14 years now! The duo that owns the restaurant have been married for over 30 years, and have been creating traditional Jamaican food together since the day they met. We come here to eat comforting dishes for a very reasonable price. The highlight of the menu is none other than the Jamaican patties (available in beef, chicken or vegetarian options), but they also offer a variety of dishes like Roties, Jerk chicken and pork, and curried goat. The atmosphere is very casual, and ideal for students looking to grab a quick bite to eat at a low cost. Please note that this restaurant only excepts cash.
5312 Avenue Patricia
Montréal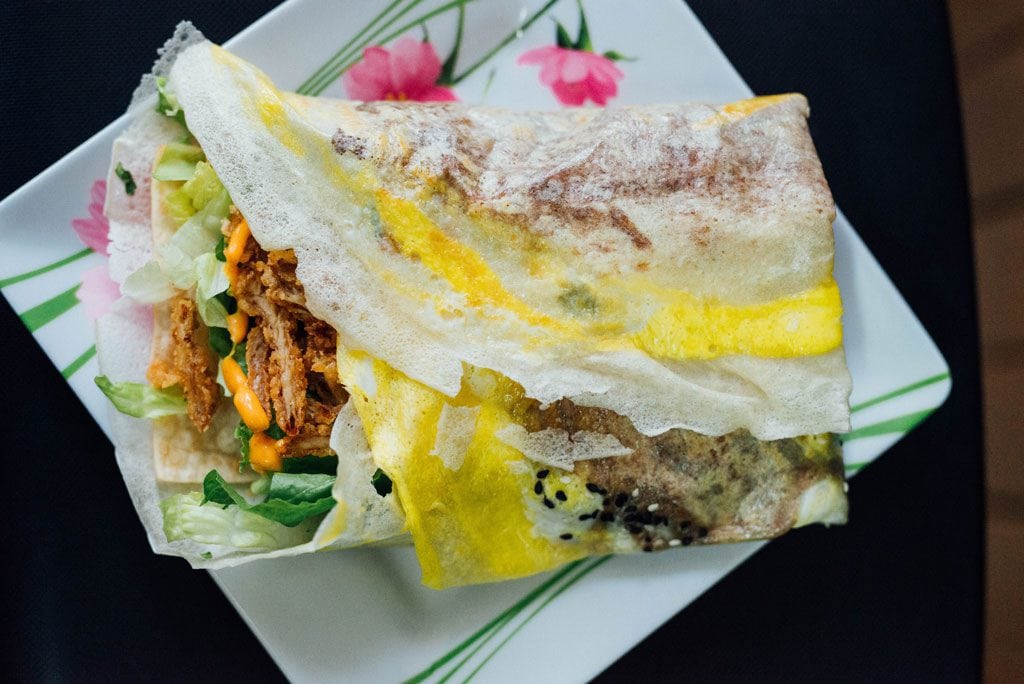 This hole-in-the-wall restaurant is one of our favourite places to enjoy Chinese dumplings in Montreal, and it also appears on our list of the best Montreal Cheap Eats. Owner and Chef Zhen Liu created all of the recipes herself. The menu is founded on the traditional flavours of Chinese dumplings and pancakes, but Zhen has added her own special twist to each dish. Think bacon and egg Chineses pancakes, as well as beer fried chicken pancakes – just a couple of the more creative variations available. Also note that an order of dumplings comes with enough pieces for two to share, so we always recomend coming here with a friend! Aside from the delicious Chineses dumplings and pancakes they serve, the best part of the restaurant is that you can watch everything being prepared in the tiny open-concept kitchen at the back of the restaurant. The premises are so small, so  the food can be easily made to take-away and enjoy back on campus! Alison Slattery — 
37 Westminster North
Montréal-Ouest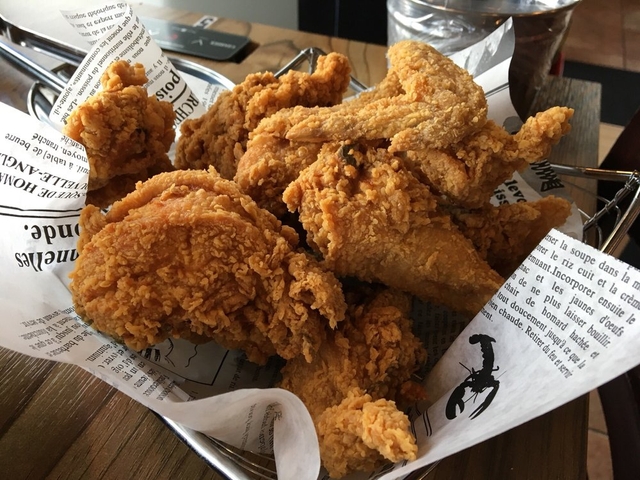 Mon ami
Mon Ami is on our list of the best Korean Restaurants in Montreal, and is most famous for their delicious Korean fried chicken. We come here to enjoy tasty and comforting food served in generous portions, all at an affordable price. Perfect for students who are looking to take a trip off campus in the middle of the day, they offer a very good and moderately priced lunchtime special. That being said, they are open until the evenings, and are often more crowded for dinner! It has an Express location at 6922 Rue Sherbrooke West for students nearby!
6290 Avenue Somerled
Montréal
See on map
6926 Sherbrooke Street West Montreal H4B 1P9
5312 Avenue Patricia Montréal H4V 1Z2
37 Westminster North Montréal-Ouest H4X 1Y8
6290 Avenue Somerled Montréal H3X 2B6