Phở Rachel : Great choice for classic Tonka soup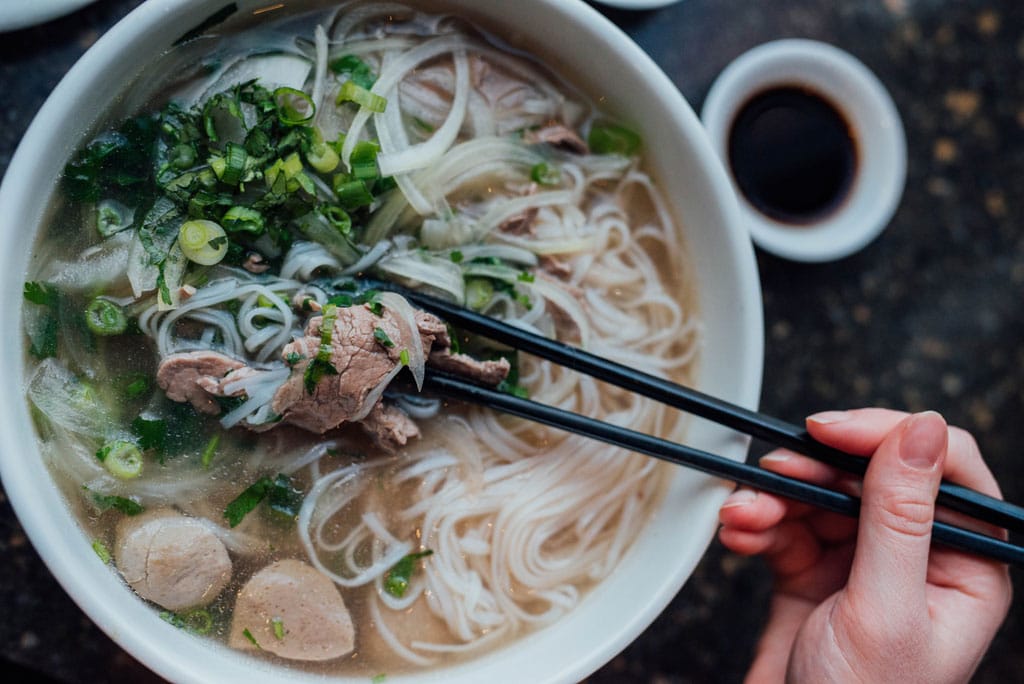 Phở Rachel is an restaurant that opened its doors in May 2017 in the Plateau Mont-Royal and offers good Tonka soup at reasonable prices!
"Kelly made me taste her mother's soup and it was so good that I said 'one day, we're going to open a restaurant where we'll only sell this soup!'," says Keith Lee, co-owner. And that's what they did!
Kelly Dang and Keith accidentally came across a place on Rachel Street next to Keith's hairdresser Coupe de Ville. Phở Rachel's decor is very simple and pretty. Keith along with a friend, designed a green wall with a hydroponic system to grow basil in the 40-seat room. The installation is original and adds a beautiful touch to the restaurant's more classic surroundings.
Keith explains how he came up with the name Phở Rachel "With my friends, we had jokes in mind like Five One Pho for 514 or Phở-sho, but it wasn't serious! I wanted a simple name so I decided on Phở Rachel, because the restaurant is on this popular street."
The speciality of the house is of course Tonkinoise soup – now included in our list of the best Phở Soups. The restaurant offers six options of Phở soups with four choices of tasty broths: chicken, beef, spicy beef and veggie. On the menu, there's a nice Vietnamese-style chicken noodle soup, inspired by the one Kelly's mom makes. The Tonkin soup with beef or chicken, veggie soup, won ton meal soup and Bún Bò Hué soup (spicy soup with Vietnamese ham and beef shank) are all delicious.  Each soup is prepared with lots of vegetables and homemade rice noodles! For those who like spicy soups, the restaurant prepares their own chili sauce, which is also sold in a pot for $8 (use it cautiously, it's very spicy!). Phở Rachel also offers a few starters and grilled dishes such as imperial rolls, spring rolls, papaya salad and chicken or grilled beef.
We come to Phở Rachel clearly to enjoy good Phở soups served in generous portions and offered at affordable prices. They are ideal and very comforting for those cooler days. We also appreciate the casual atmosphere and friendly staff.
Written by Kashanti Sandy