Where to go for a classic lunch downtown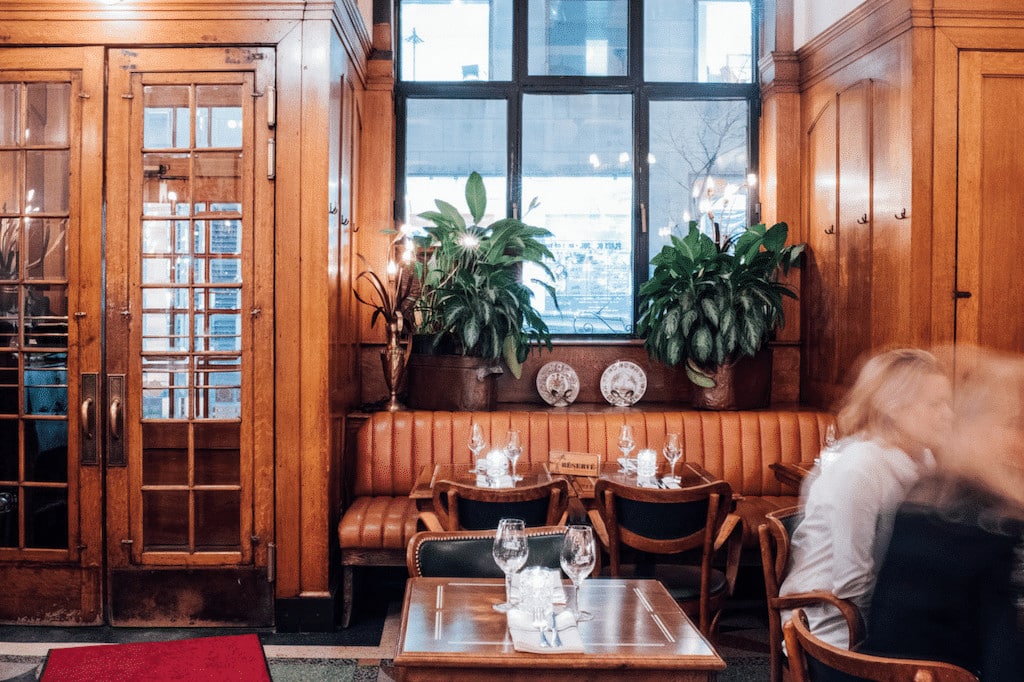 What are the best spots for a classic lunch downtown? We've put together a short list of places where, whether on a lunch break in the city centre, or to enjoy a bite while shopping, you can grab a good bite to eat.
This selection of restaurants offers classic dishes that we'll never get tired of, and where we love to revisit.
There are days when we simply crave a meal that combines simple comforts prepared with finesse rather than seeking a totally new culinary experience.

From the simple French-inspired bistro, to the Italian-influenced brasserie, to the Portuguese tapas, to the English classics, there is something for everyone in the gastronomic diversity that is offered downtown. Whether seeking a light meal or a hearty one, the following selection will be sure to satisfy your hunger for the rest of the day.   We can't say no to the table d'hôtes and various dinner specials that many restaurants offer (and that you can find in the list below!).
Passing through downtown and in a more curious mood? You can also consult the lists of restaurants that offer original lunches, those at low prices for eating on the go as well as for important business lunches. 
Here are our suggestions for classic downtown lunches :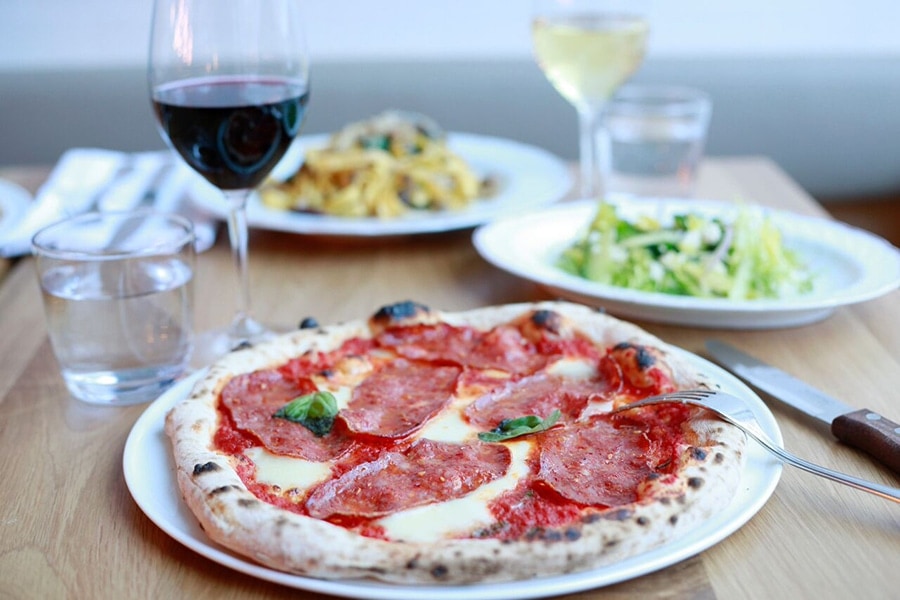 Fiorellino is one of the best Italian restaurants in Montreal. The restaurant impresses off the bat with its original and colourful decor, followed, of course, by its cuisine. You can enjoy excellent pastas, gnocchis, and salads as well as some of the best pizzas in town. This address is certainly worth a visit, and with opening hours from morning to night, you can enjoy your lunch at any time. photo Michael Vesia
470 Rue De La Gauchetière Ouest
Montréal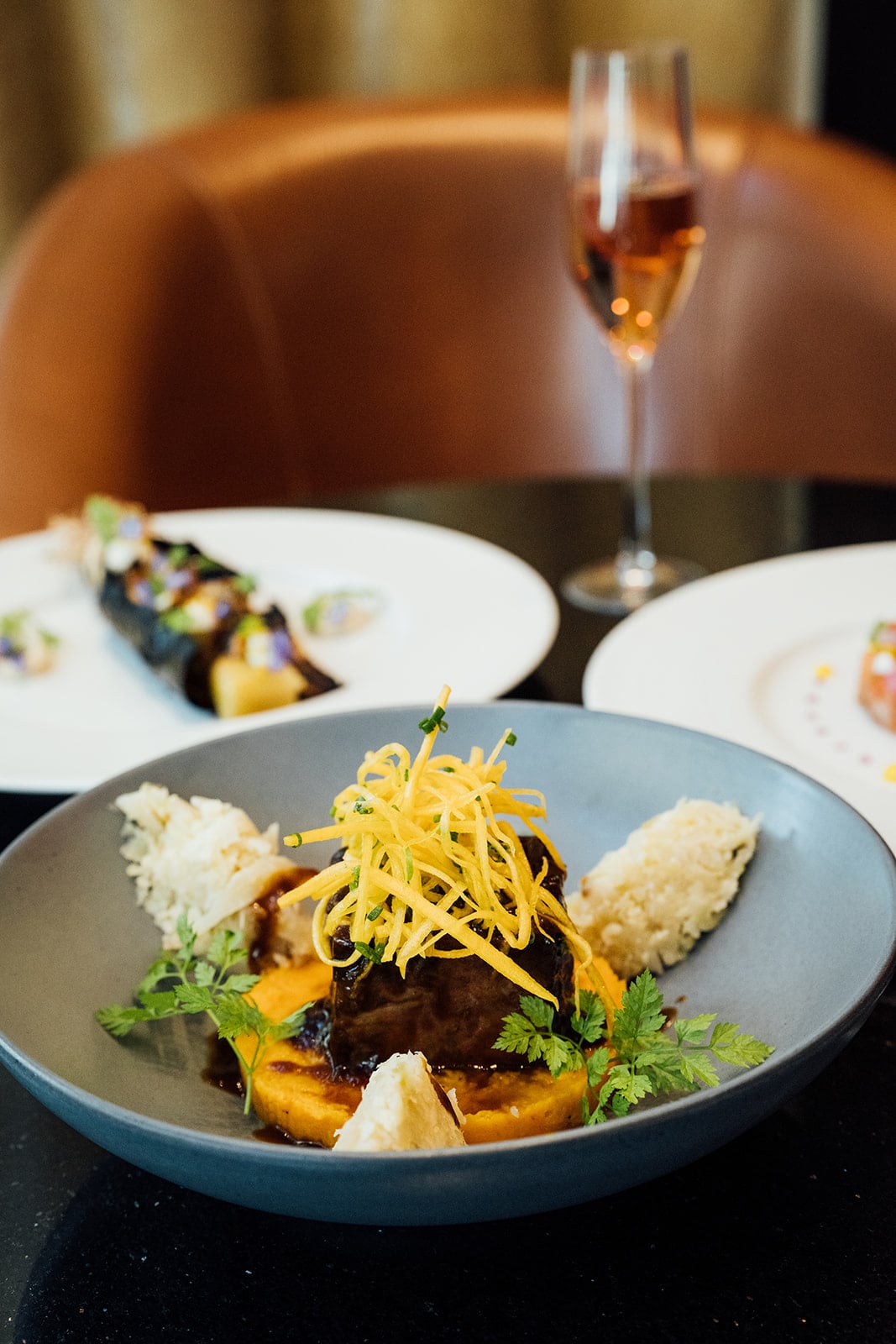 In the heart of downtown, the chic Sofitel Hotel restaurant is the perfect place for a classic lunch. The luxurious establishment offers a $40 lunch menu that changes seasonally. For desserts, Clement Tilly prepares the house's offerings. Renoir is a great place in Montreal to enjoy a gourmet menu in a quiet atmosphere at lunchtime.
1155 Rue Sherbrooke Ouest
Montréal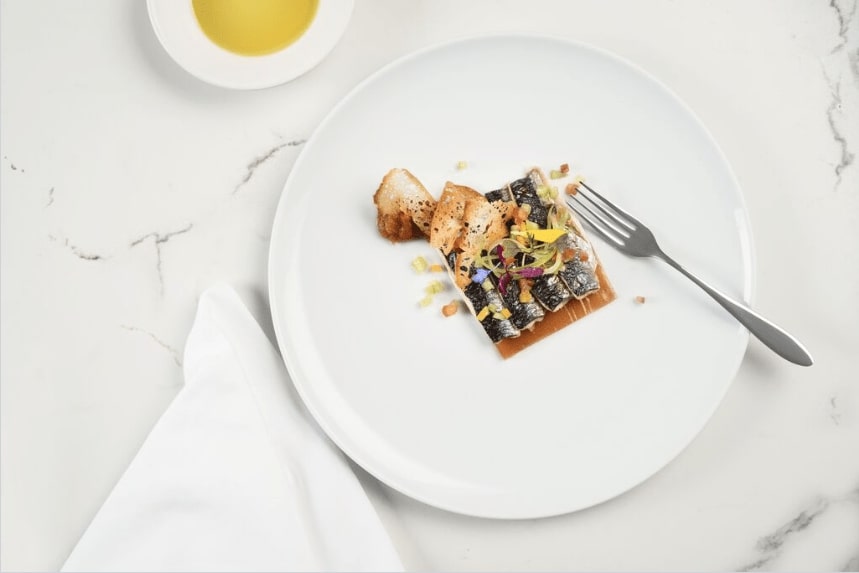 Ferreira Café
Don't let the name fool you, Ferreira is a far cry from a coffee shop. Opened in 1996 by Carlos Ferreira, the restaurant is a chic Portuguese establishment that serves classic Portuguese dishes. The address is open at lunchtime to accommodate a classic lunch menu that includes fish, tartare and meat.
1446 Rue Peel
Montréal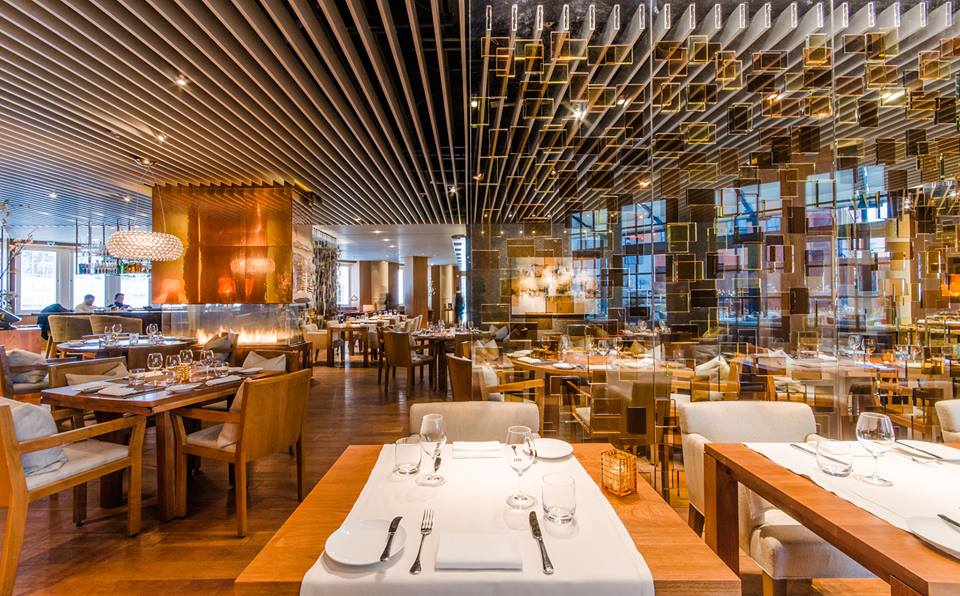 Maison Boulud
The Ritz Carlton restaurant is one of Montreal's top restaurants. At brunch, lunch and dinner time, it offers classic French cuisine. Maison Boulud is one of the best French restaurants in the city. Maison Boulud's menu changes with the seasons, featuring as much Quebec produce as possible. The lunch menu is offered between 11:30 am and 2 pm.
1228 Rue Sherbrooke Ouest
Montréal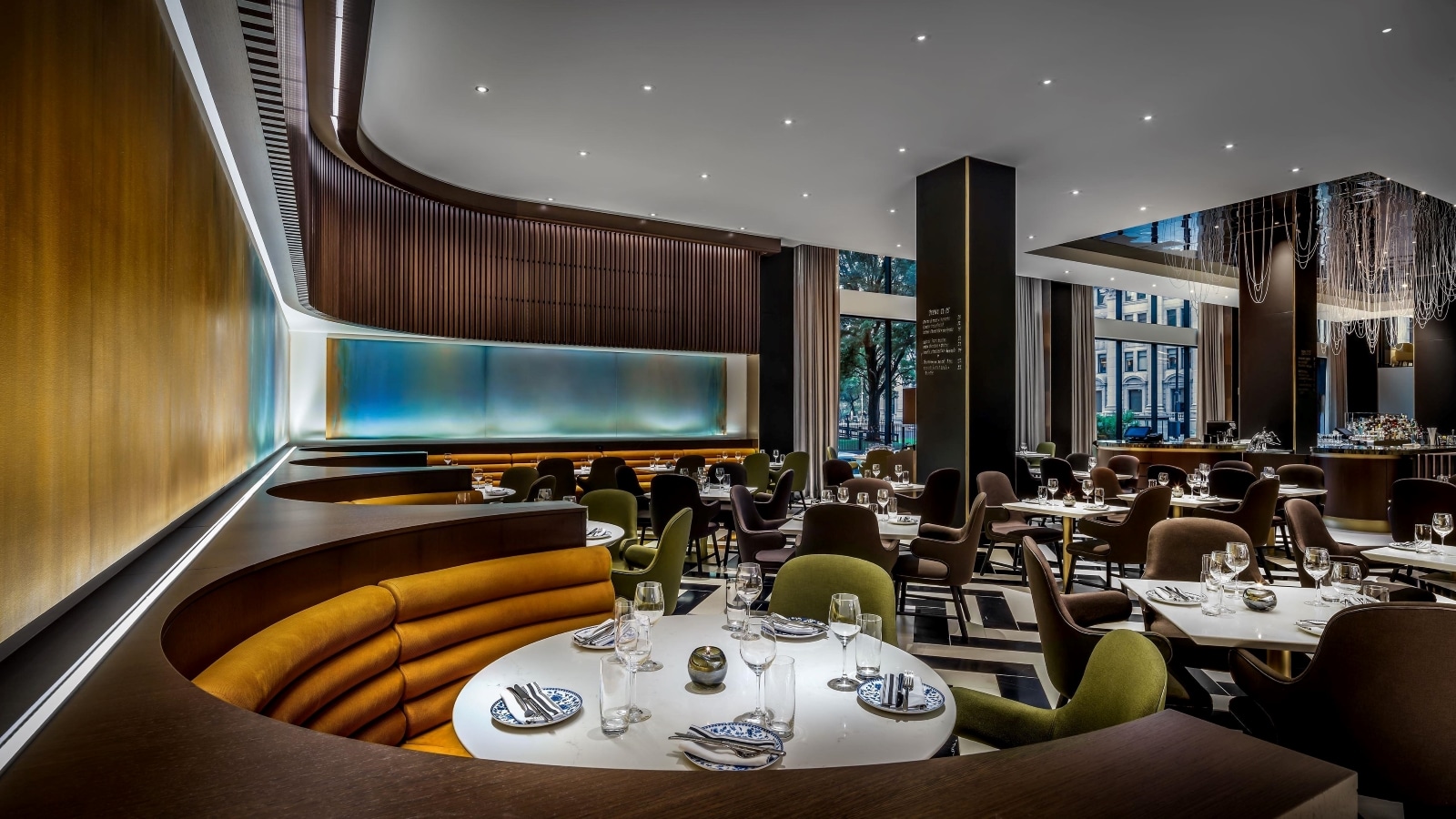 In the heart of downtown, the Rosélys, a restaurant of the Fairmont Queen Elizabeth, offers dishes combining gastronomic and bistro style cuisine in a sophisticated atmosphere. Open from morning to night, Rosélys offers a menu for any time of the day: breakfast, lunch, brunch, tea time, aperitif, dinner and late night bar!
900 Boulevard René-Lévesque Ouest
Montréal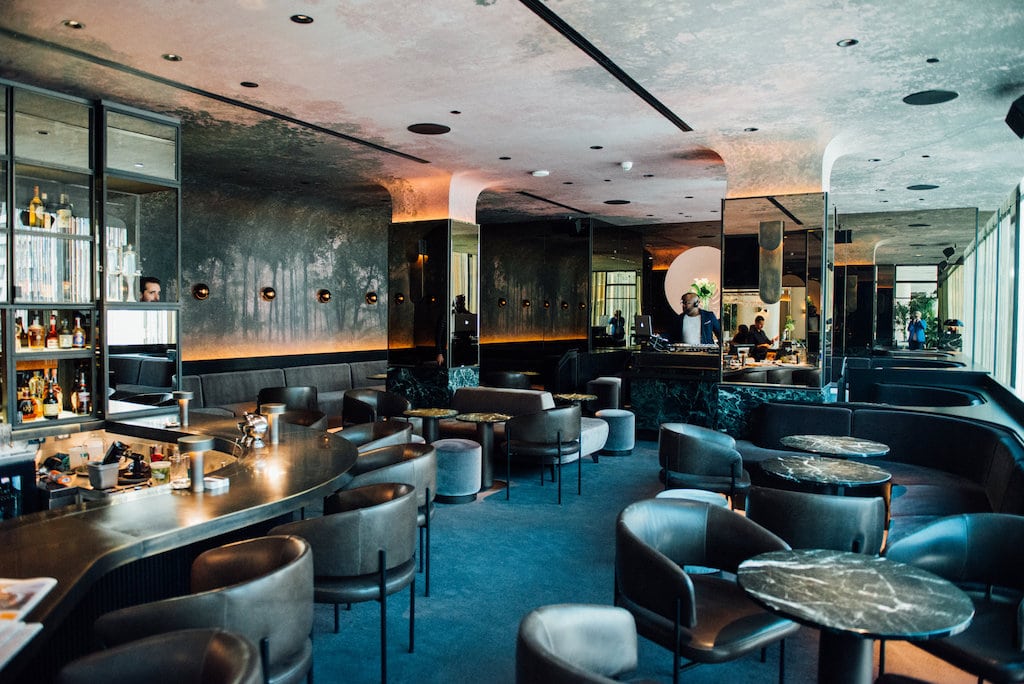 Located on the third floor of the hotel, Marcus Restaurant at the Four Seasons Hotel. Marcus reinvents the gourmet bistro concept with a menu that focuses on seafood. From quick bites to refined seafood meals, the house adapts to your desires with a flexible menu from morning to night. At lunch time, we enjoy a quick lunch at the hotel, more affordable with simple but gourmet dishes always cooked with local products, like the fried chicken sandwich or the tomato salad with buffalo mozzarella.
1440 Rue de la Montagne
Montréal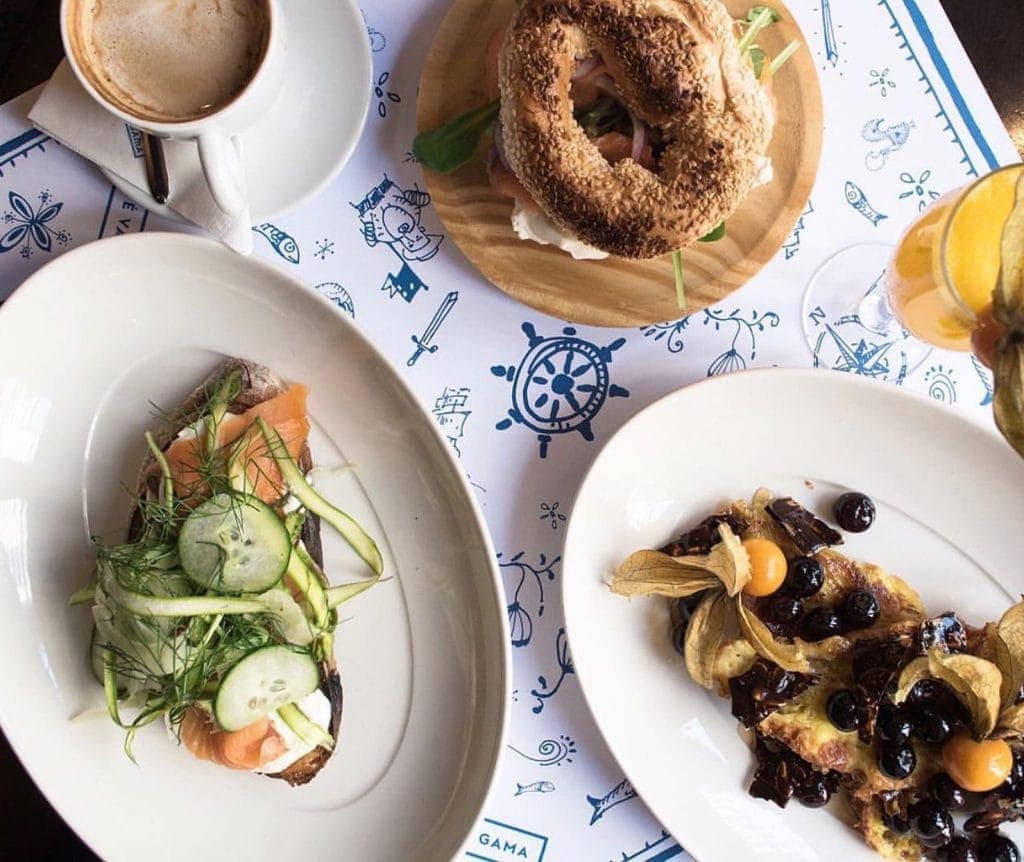 Café Vasco de Gama
Café Vasco de Gama is a friendly sandwich shop located in the heart of downtown Montreal. On the menu are the classics and the daily specials. The classics, which we particularly recommend, are the duck and fig sandwich, the pulled lamb, the vegetarian and goat and our favorite: the tuna burger. Burgers and sandwiches are served with soup or salad at lunchtime and prices range from $13 to $20.50.
1472 Rue Peel
Montréal
See on map
470 Rue De La Gauchetière Ouest Montréal H2Z 1E3
1155 Rue Sherbrooke Ouest Montréal H3A 2N3
1446 Rue Peel Montréal H3A 1S8
1228 Rue Sherbrooke Ouest Montréal H3G 1H6
900 Boulevard René-Lévesque Ouest Montréal H3B 4A5
1440 Rue de la Montagne Montréal H3G 1Z5
1472 Rue Peel Montréal H3A 1S8