Old Montreal: Our take-out suggestions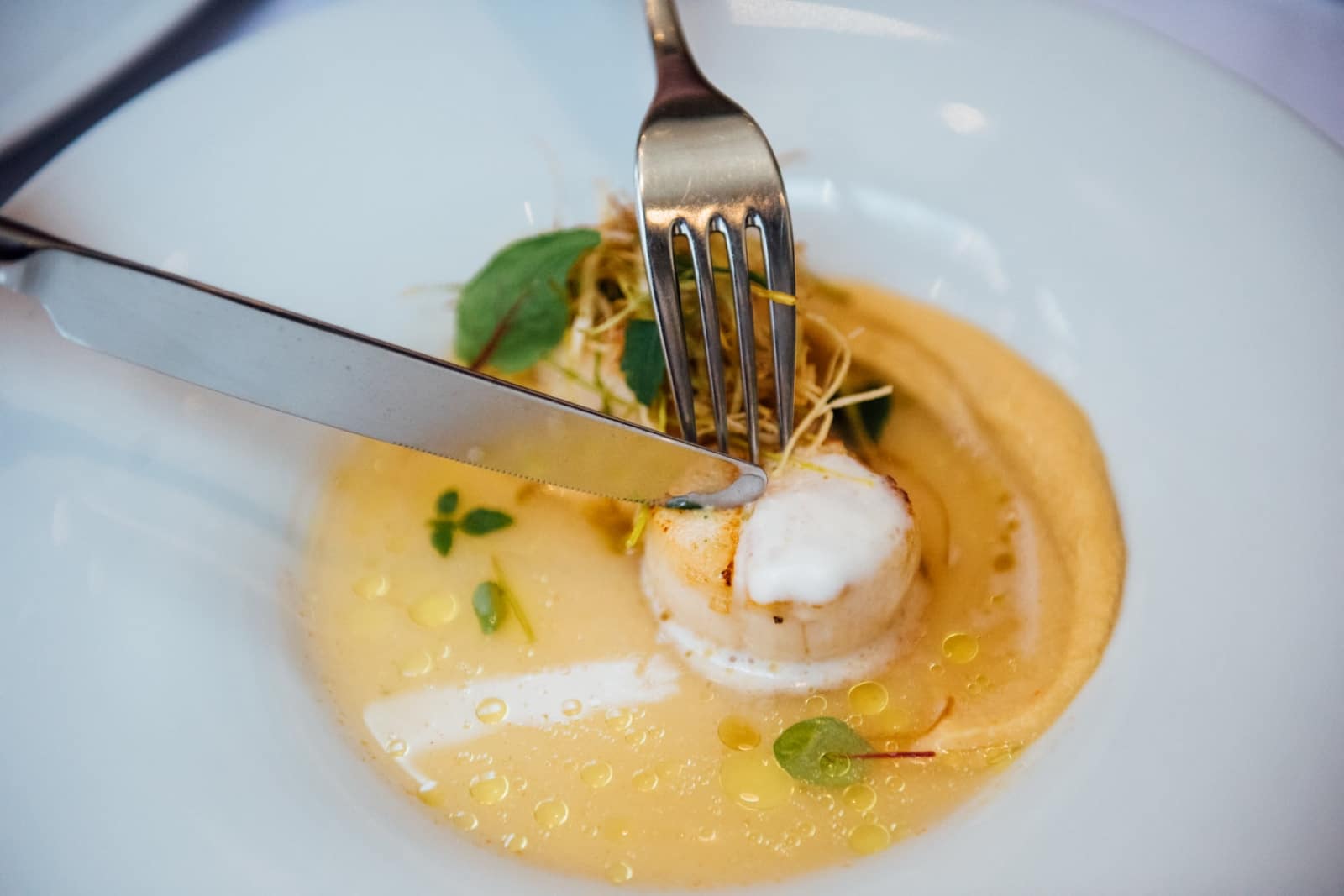 With the cobblestone streets, the Old Port and the treasures of the past, we are transported to another era when in Old Montreal. It's true that when you walk through the historic streets, the influence of the old continent is greatly felt. Montreal is one of the oldest cities in North America and this district gives a good idea of what the city looked like in past centuries.
While it's no secret that Old Montreal is a popular tourist destination, it's also a place of cultural importance for the island's residents. With the Phi Center, the Science Center, the Old Port and the Ferris Wheel among others, Old Montreal is, (with the exception of this year, perhaps) a place where you can live all kinds of unique experiences. Of all the possible activities, you already know which one interests us the most: discovering and tasting! Old Montreal is anything but disappointing in this regard with an enchanting choice of restaurants.
While we wait impatiently for the dining rooms to reopen, you can play tourist in your own city and go to Old Montreal for a good meal to go. Many restaurants offer this option so you can try them in the comfort of your own home. Here are some suggestions.
For other recommendations, you can consult the general list of open restaurants that offer a take-out menu. If you're craving a particular dish (burger, dumplings, sushi, pizza…), we suggest you check out our other lists of good take-out places, specifically designed to give you ideas in the particular context of the pandemic. It's always great to discover your neighbourhood and the best it has to offer.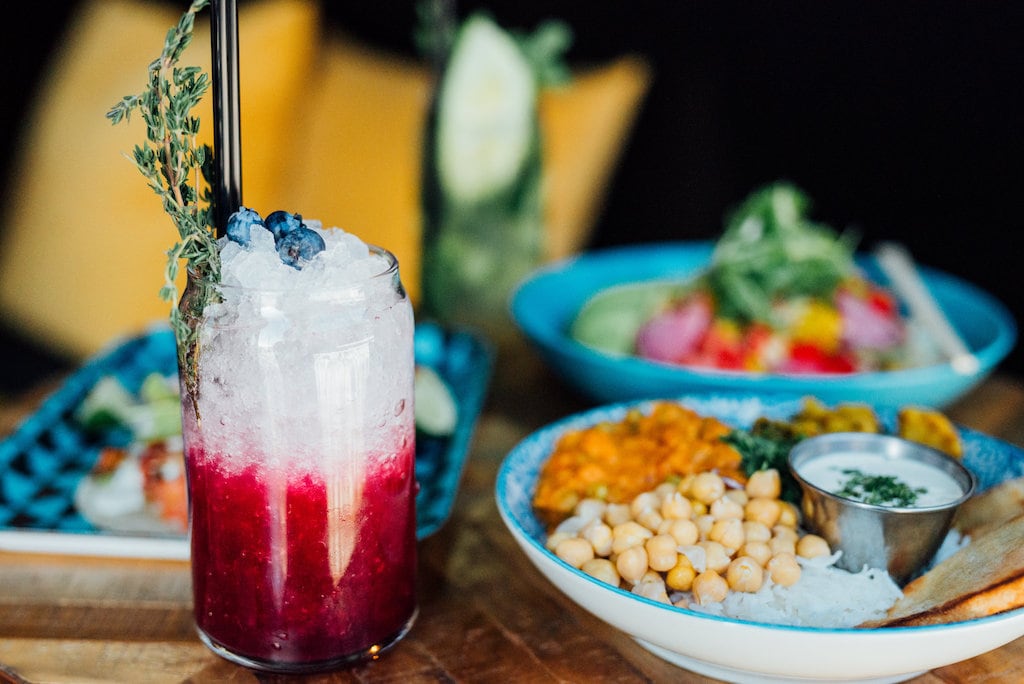 Health, lunch – $$, $$$ The concept of Venice MTL is to offer a place open during the day, in Old Montreal and downtown, that offers healthy and very affordable dishes.
440 Rue Saint-François-Xavier
Montréal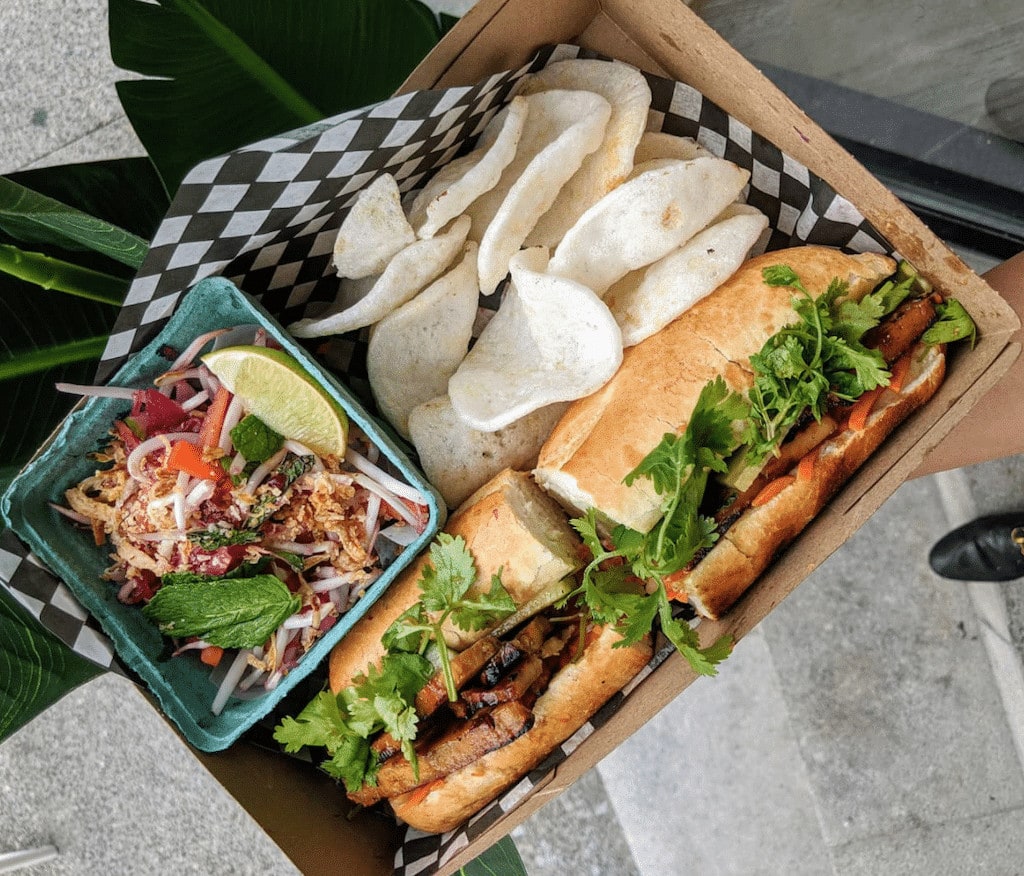 Comfort food, Asian cuisine, Vietnamese cuisine – $, $$. Open since the beginning of July 2020 in a charming and newly renovated space, Le Petit Sao in Old Montreal offers delicious, revisited, and quickly prepared Vietnamese dishes in the historic district of the city.
237 Rue Notre-Dame Ouest
Montréal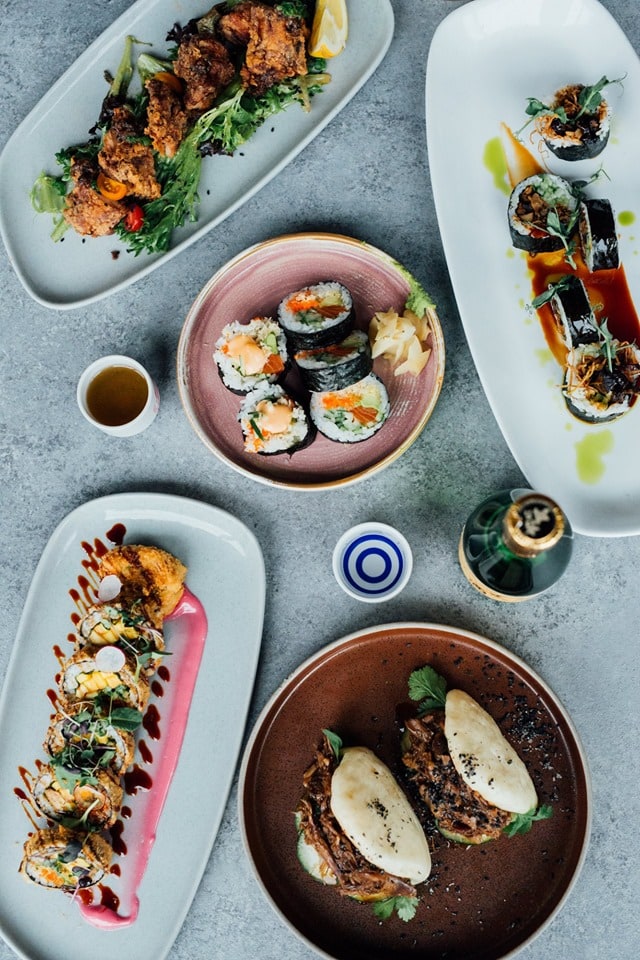 Sushi, vegan – $$$ Bloom Sushi has opened its doors on Saint-Paul Street West. A project that unites two forerunners of Montreal's vegan gastronomy: Sushi Momo and LOV.
1101 Boulevard de Maisonneuve Est
Montréal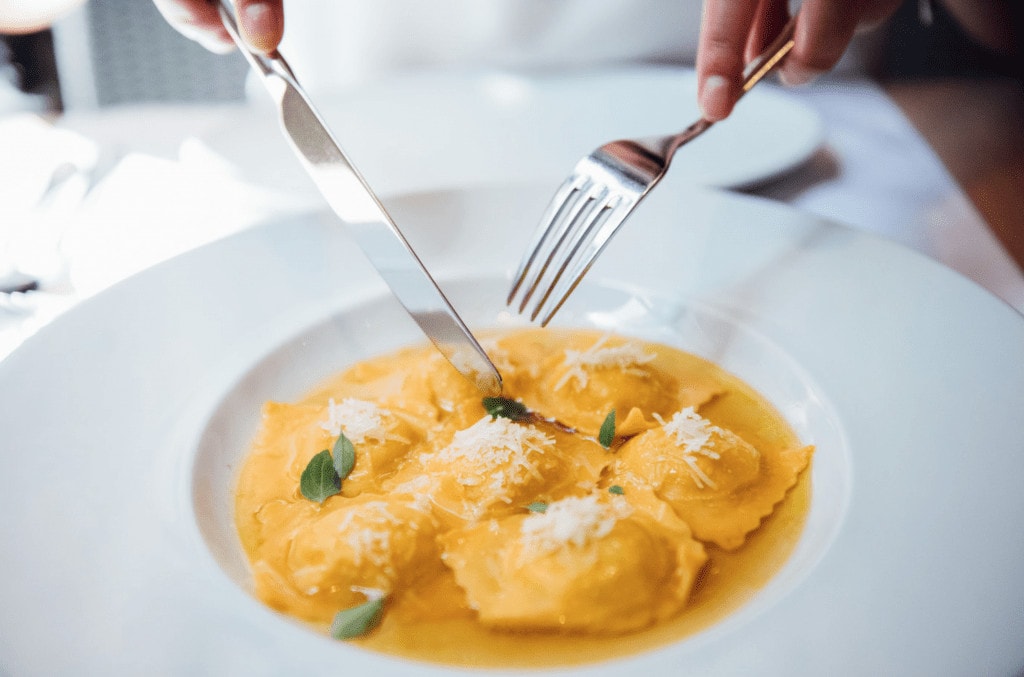 Gastronomic, Italian cuisine – $$$$ (Back on January 18). This chic address – one of our favourites in town – is ideal for a gourmet Italian meal or a corporate event. The chef, kitchen staff, and front of house staff ensure a lovely and pleasant experience is had by all, and their many regulars are a testament to how they've achieved this goal.
116 Rue McGill
Montréal
Italian cuisine, lunch – $$ Il Miglio Express continues the fresh pasta counter concept of its big brother in the Mile End. The new location is perfectly adapted to the professional clientele of Old Montreal and offers a fast and delicious lunch option for the neighbourhood.
111 Wellington Street
Montreal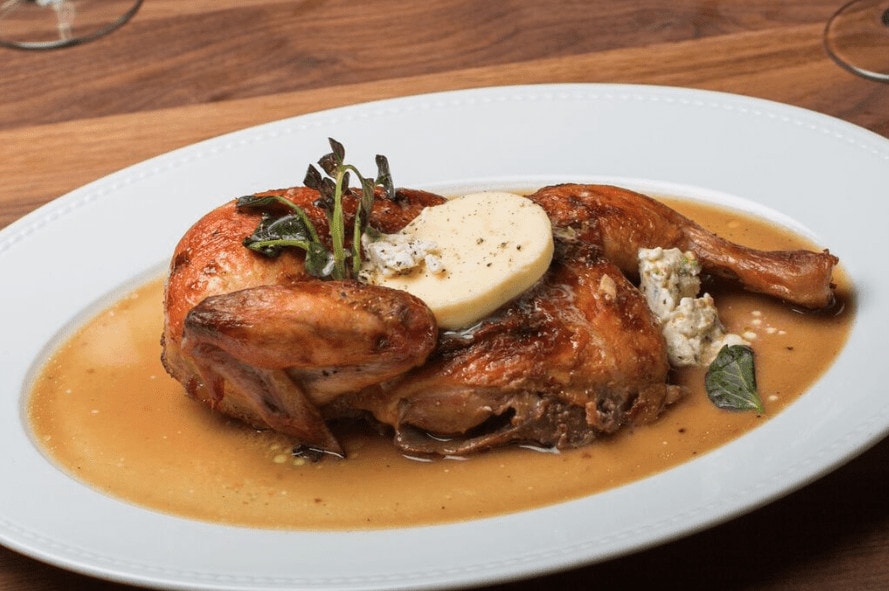 Gastronomic – $$$, $$$$ Jellyfish Crudo+Charbon is a chic restaurant in Old Montreal located in a magnificent space at the corner of the streets Marguerite d'Youville and Sœurs Grises.
626 Rue Marguerite-d'Youville
Montréal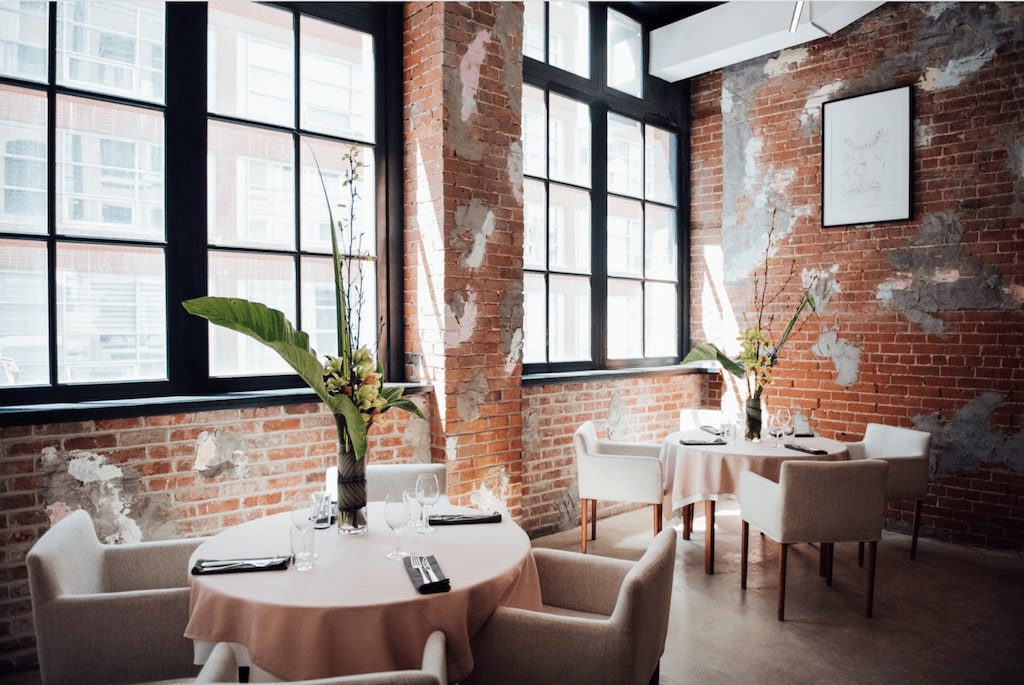 Gastronomic – $$$$ (Temporarily closed). On the menu, the recipes are created by the entire team and vary according to the inspiration of the moment. Le Pastel offers creative and meticulous dishes that highlight Quebecois and Canadian products. Everything here is refined and of high quality. We find Japanese influences in the dishes, but also in the respect, honour and delicate handling of the products used.
124 Rue McGill
Montréal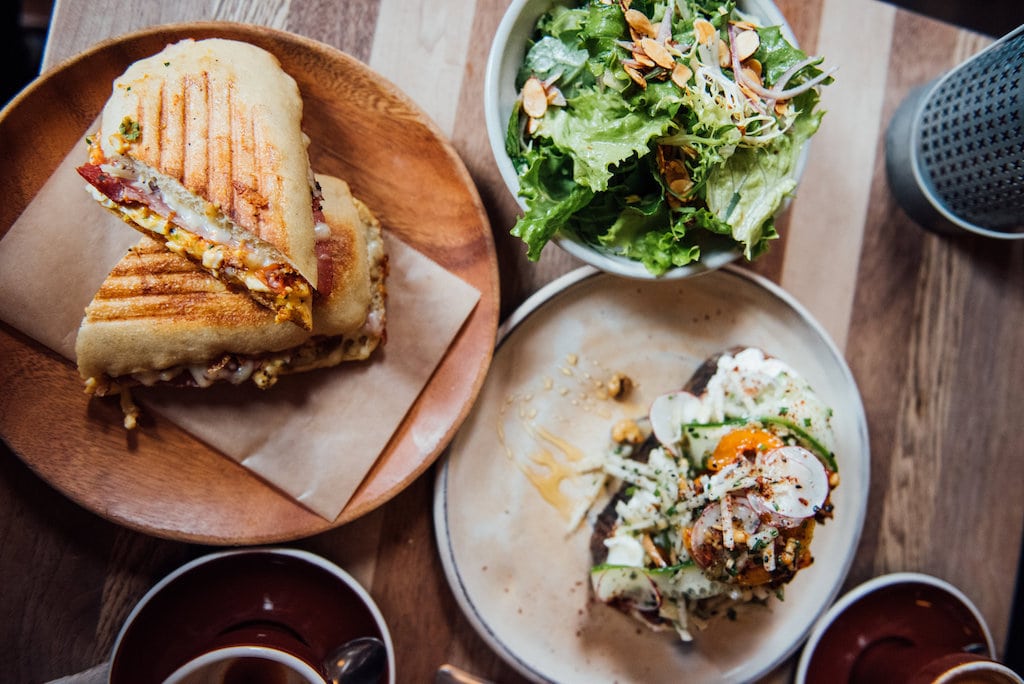 Comfort food, lunch, coffee – $, $$. Olive et Gourmando is the famous café located in the heart of Old Montreal. Whether you need a great coffee or some irresistible pastries to go, a new place to brunch alone or with your friends (that is, in normal times), or simply a place to enjoy an extraordinary sandwich, Olive et Gourmando is the place to be.
351 Rue Saint-Paul Ouest
Montréal
Comfort food, gastronomic – $$$, $$$$ (Temporarily closed). In the heart of Old Montreal, on Saint-François-Xavier Street, there is a great resto-bar with a very discreet façade that appeals to all passing gourmands: the Garde-Manger. With its buzzing atmosphere and delicious cuisine, the Garde-Manger has become a classic restaurant to celebrate.
408 Rue Saint-François-Xavier
Montréal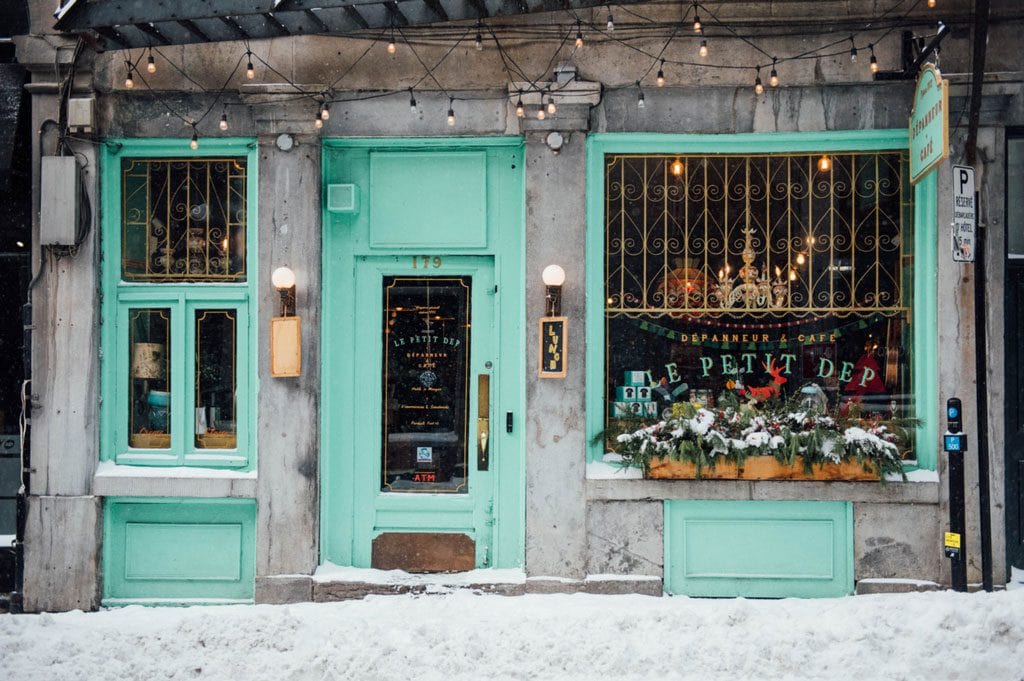 Fine food store, cafe – $$ Located in Old Montreal, the Petit Dep is an upscale convenience store that offers quality ready-to-eat meals and fine local products.
179 Rue Saint-Paul Ouest
Montréal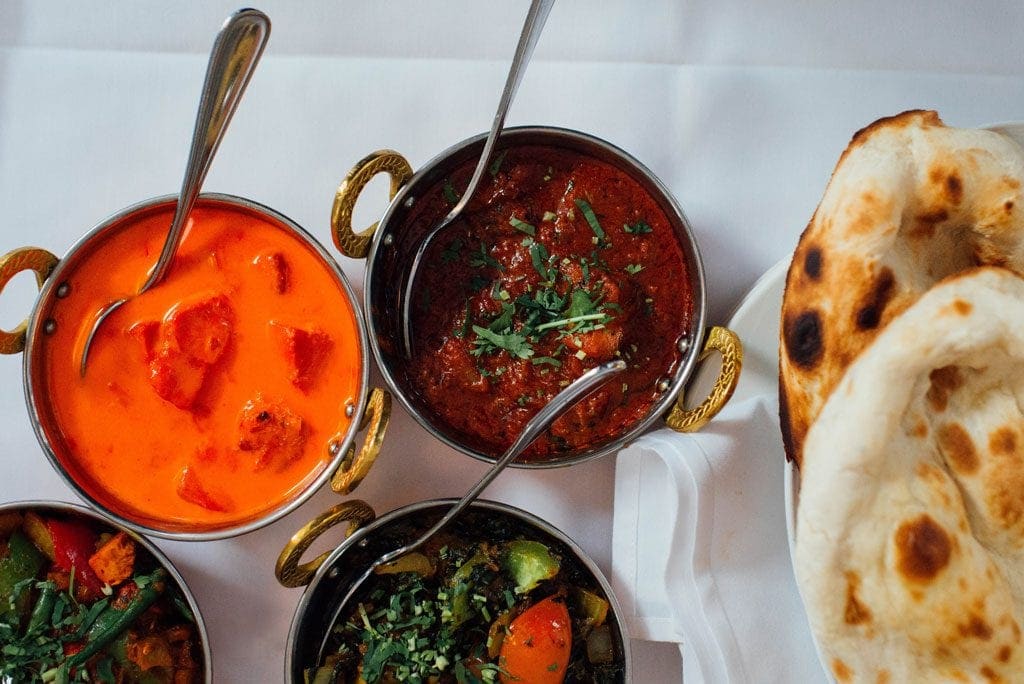 Indian cuisine – $$ Gandhi is one of the best Indian restaurants in Montreal, and their name was chosen as a tribute to the great man. "Montrealers love history and we wanted to offer them a part of our history", explained the very friendly owner Faruk Ahmed.
230 Rue Saint-Paul Ouest
Montréal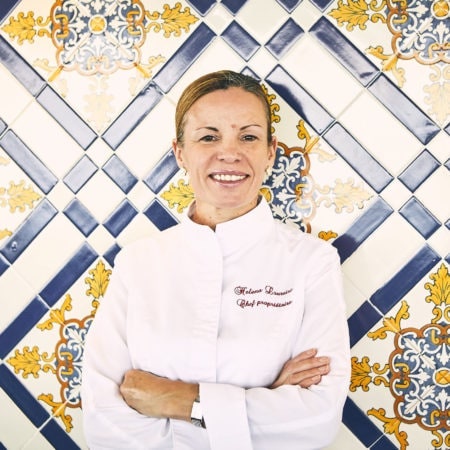 Helena
Gastronomic, Portuguese cuisine – $$$ This is a restaurant that proudly wears the colours of Portugal with Helena Loureiro at its head. Her cuisine is not limited to classic Portuguese recipes; it is infused with the rigorous techniques of French cuisine and the generosity of flavours in Greek and Italian dishes.
438 Rue McGill
Montréal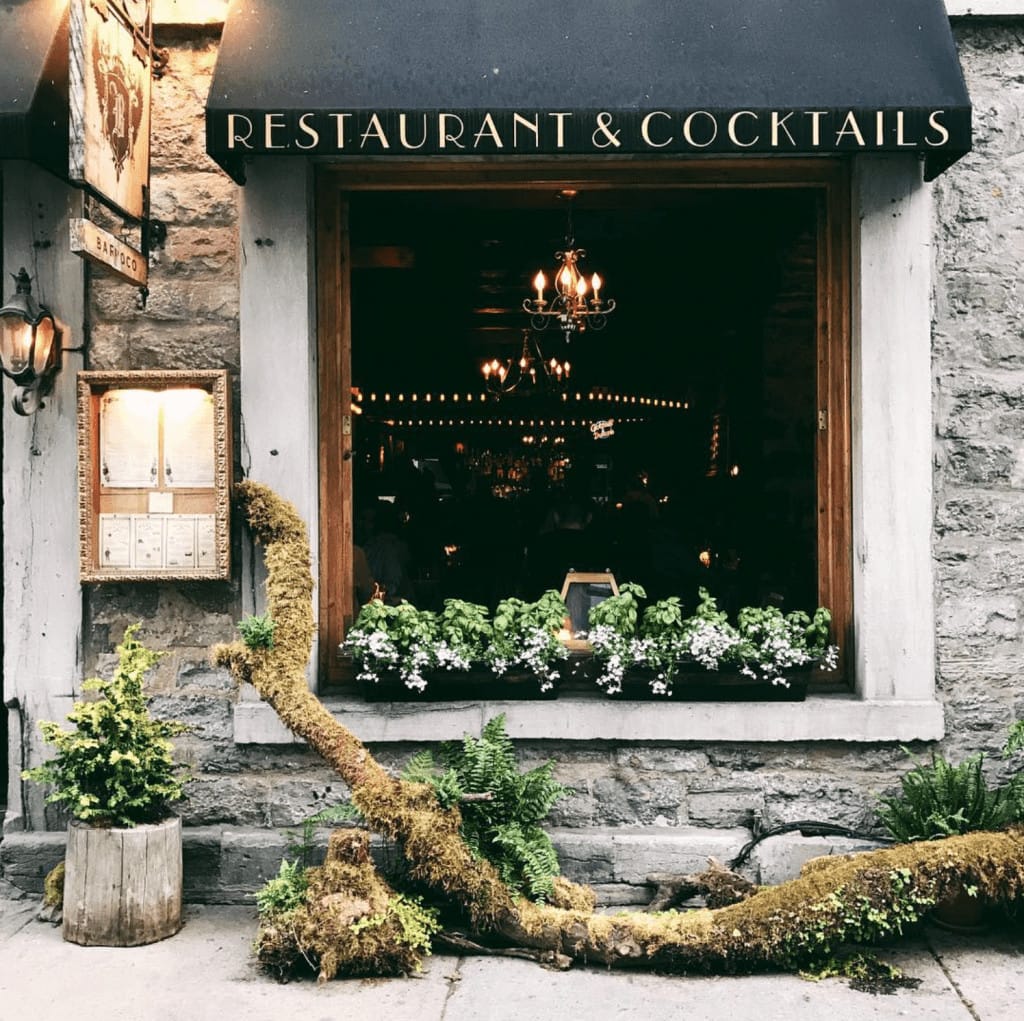 Mediterranean cuisine, gastronomic – $$$, $$$$ Barroco is a festive restaurant serving Mediterranean cuisine in one of Montreal's oldest buildings and along one of its most historic streets.
312 Rue Saint-Paul Ouest
Montréal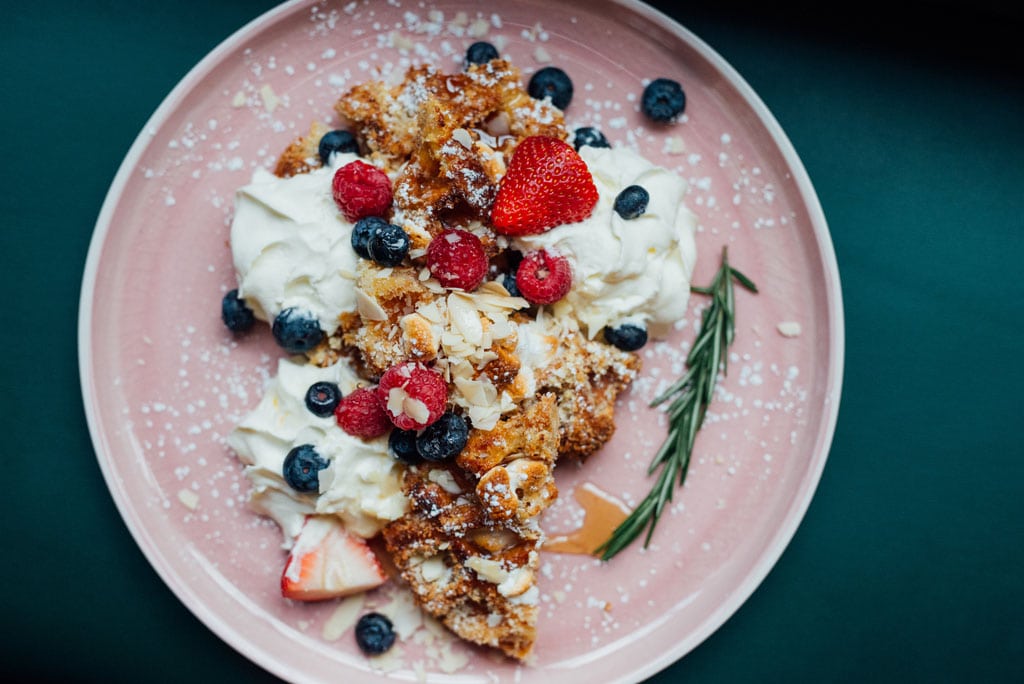 Cafe – $$ Open since spring 2015 on Notre Dame Street West, Tommy Café is one of the most popular places in the neighbourhood to enjoy a great coffee.
200 Notre-Dame Street West
Montreal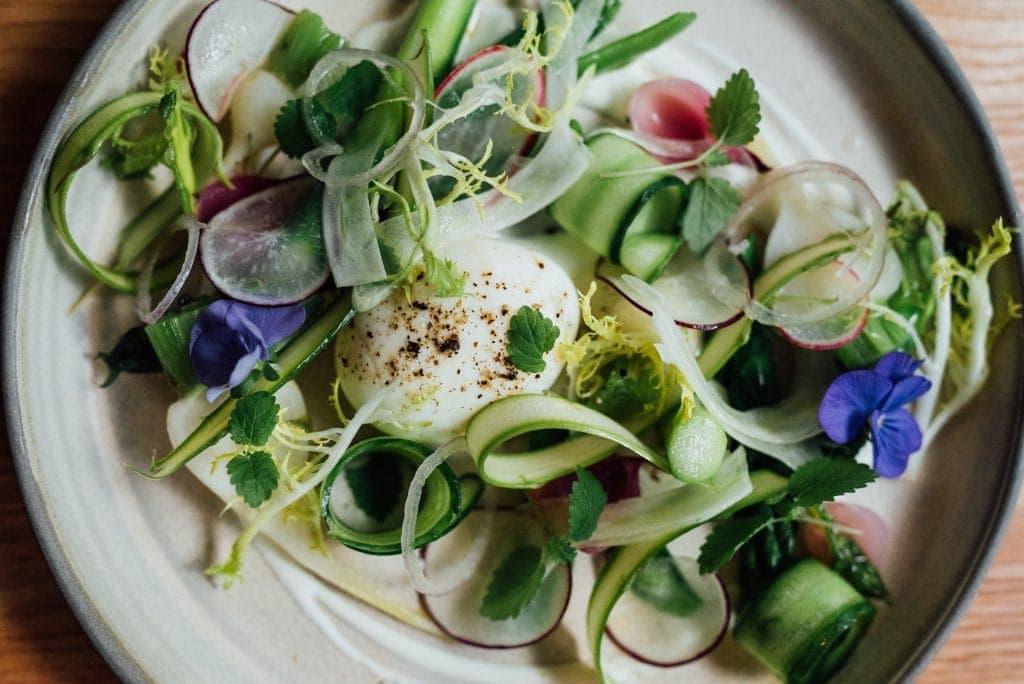 Coffee, refreshments – $, $$ (Back on January 18). The lunch and dinner menu is created by Julien Coulombe-Morency and changes according to the season. For lunch, there are a few toasts, a sandwich and two salads. In the evening, the house offers a few small dishes to nibble on from 3 p.m. and from 10 p.m. to 1 a.m. – At the moment, there are: popcorn with spicy nori and sesame seeds, marinated vegetables and aioli, a pot of asparagus, humus and baguette bread, as well as a delicious poultry liver mousse.
782 Rue Wellington
Montréal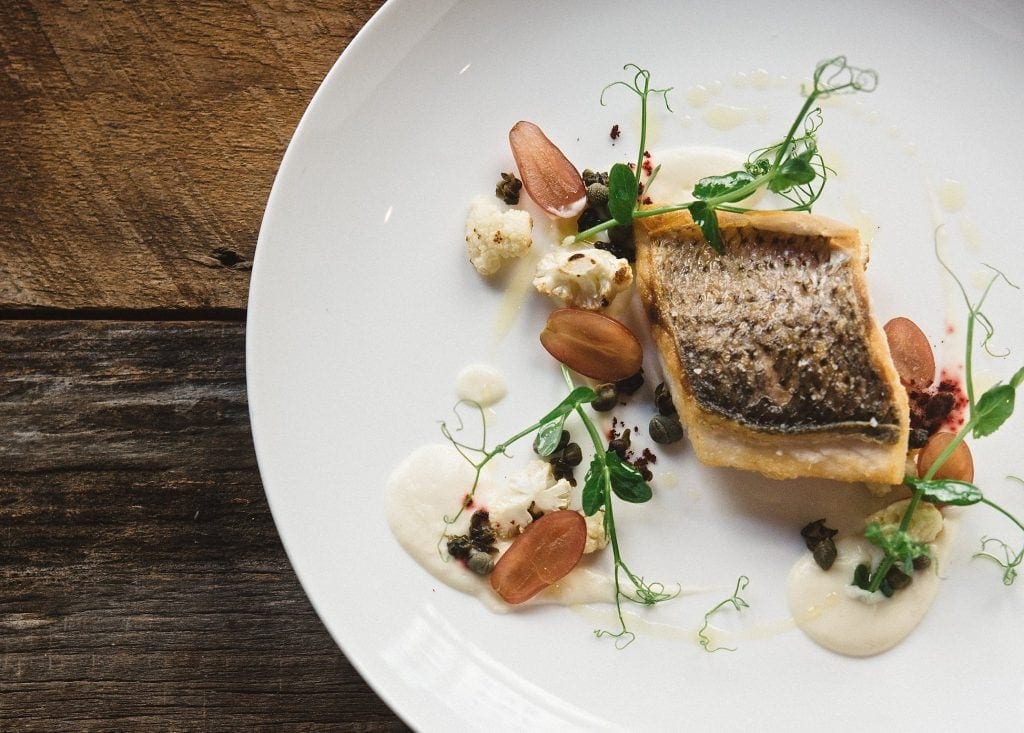 Greek cuisine, gourmet – $$$$ In June 2014, the restaurant Ikanos opened its doors at 112 McGill Street in Old Montreal. Since then, the establishment has been offering its clientele modern Greek cuisine inspired by the entire Mediterranean in a chic setting.
112 Rue McGill
Montréal
440 Rue Saint-François-Xavier Montréal H2Y 2T3
237 Rue Notre-Dame Ouest Montréal H2Y 1T4
1101 Boulevard de Maisonneuve Est Montréal H2L 1Z6
116 Rue McGill Montréal H2Y 2E5
111 Wellington Street Montreal H3C 2M1
626 Rue Marguerite-d'Youville Montréal H2Y 2E4
124 Rue McGill Montréal H2Y 2E5
351 Rue Saint-Paul Ouest Montréal H2Y 2A7
408 Rue Saint-François-Xavier Montréal H2Y 2S9
179 Rue Saint-Paul Ouest Montréal H2Y 1Z5
230 Rue Saint-Paul Ouest Montréal H2Y 1Z9
438 Rue McGill Montréal H2Y 2G1
312 Rue Saint-Paul Ouest Montréal H2Y 2A3
200 Notre-Dame Street West Montreal H2Y 1T3
782 Rue Wellington Montréal H3C 1T7
112 Rue McGill Montréal H2Y 2E5