The Best Indian Restaurants in Montreal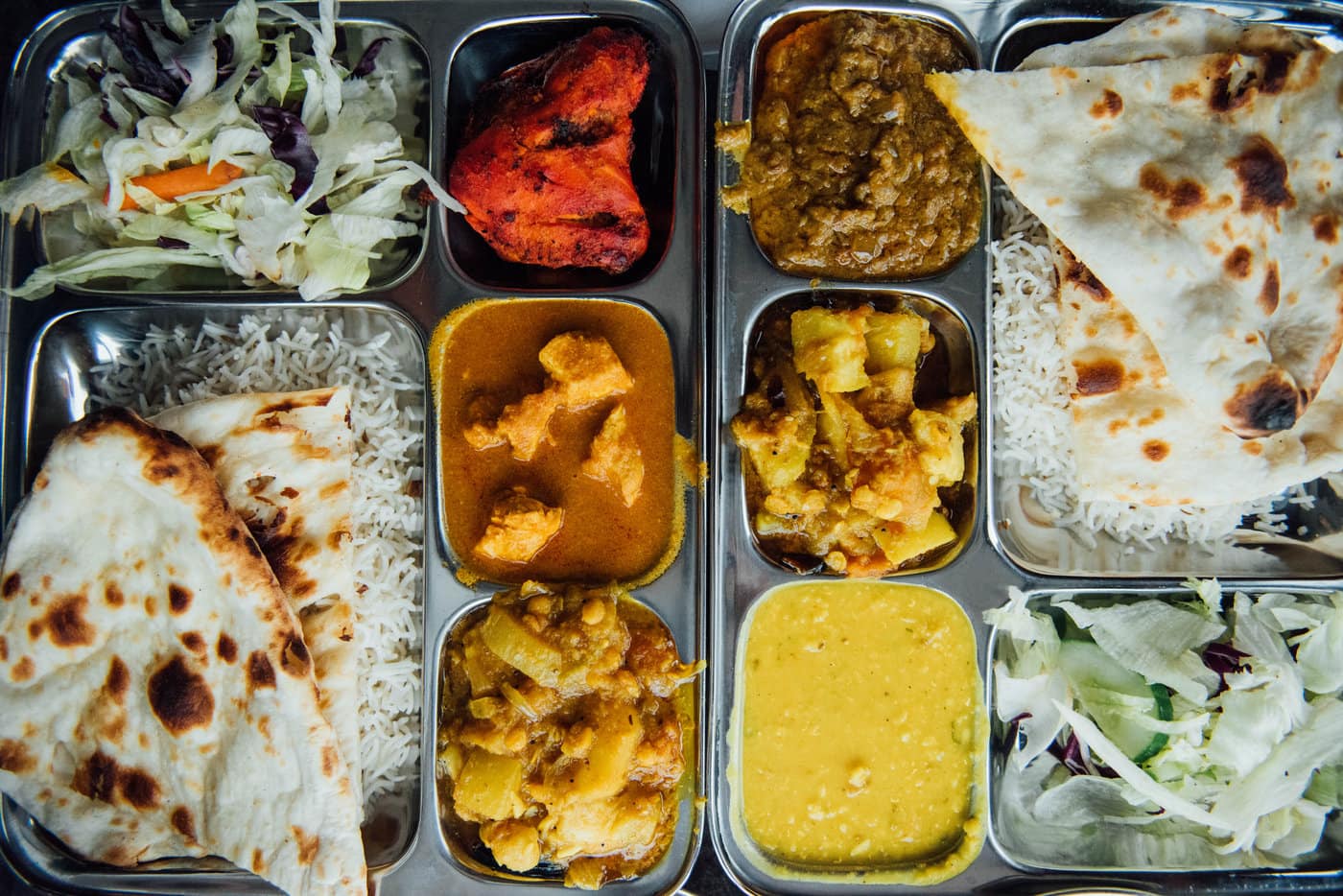 India is a huge country – the seventh largest in the world, and it is home to the second highest population in the world. And given the country's history, regional makeup and traditions, India's extraordinary gastronomic offerings are a beacon for foodies who are looking for flavors, aromas and textures of the most wonderful kind. Religion and culture also play an important role as does geography (ie. different climates = different crops = different dishes). The popular cuisine from Northern India tends to be more vegetarian, and includes dairy products, lentils, potatoes, cauliflower and tandoori specialities. Head to the southern regions, and the dishes will have aromatic sauces, be served with bread or rice, and include more meat (pork, goat, beef) and poultry. In Central India, you will find a cuisine that combine various culinary traditions of the country. Overall, the one common thread in every dish are the spices (watch out for the heat levels!), with aromas and flavours that arouse our senses but the vibrant colors also pull you in to the world of Indian culinary delights.
Characterized by the diversity of the ingredients, this could help explain the many different reasons why dining on Indian cuisine is so enjoyable. Yes, there is a vast variety of choices but it is also a healthy cuisine for both carnivores and vegetarians.
Here is our list of where to find the best Indian restaurants in Montreal. What we also discovered is that these Indian restaurants are open almost every day of the week, so it's easy to head out spontaneously for a great meal with Indian food.
Bon appétit!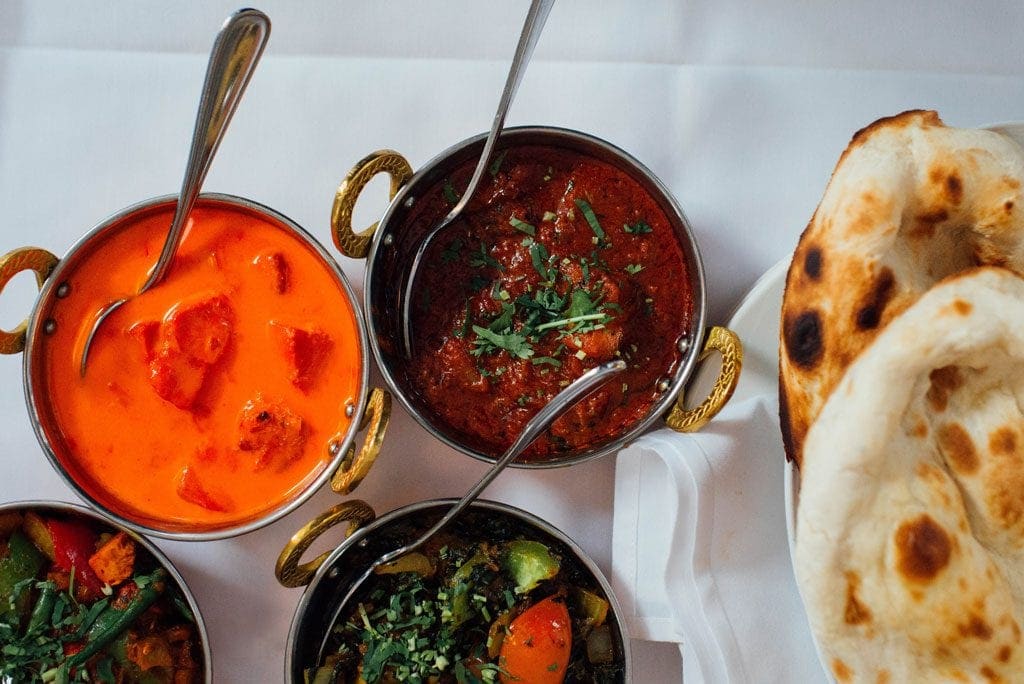 Gandhi Restaurant is a fashionable Indian restaurant in Vieux Montréal with a very elegant decor. Although Gandhi is not cheap, it does reflect what has been happening in the area (for a number of years, this was the go-to restaurant for the Tastet family). Farouk, the charming manager, makes sure that his customers always enjoy their time dining at Ghandi. The small dishes are not only nicely presented but each one is tastier than the other. A special mention goes out for their raïta and tikka lamb – delicious! Alison Slattery — 
230 Rue Saint-Paul Ouest
Montréal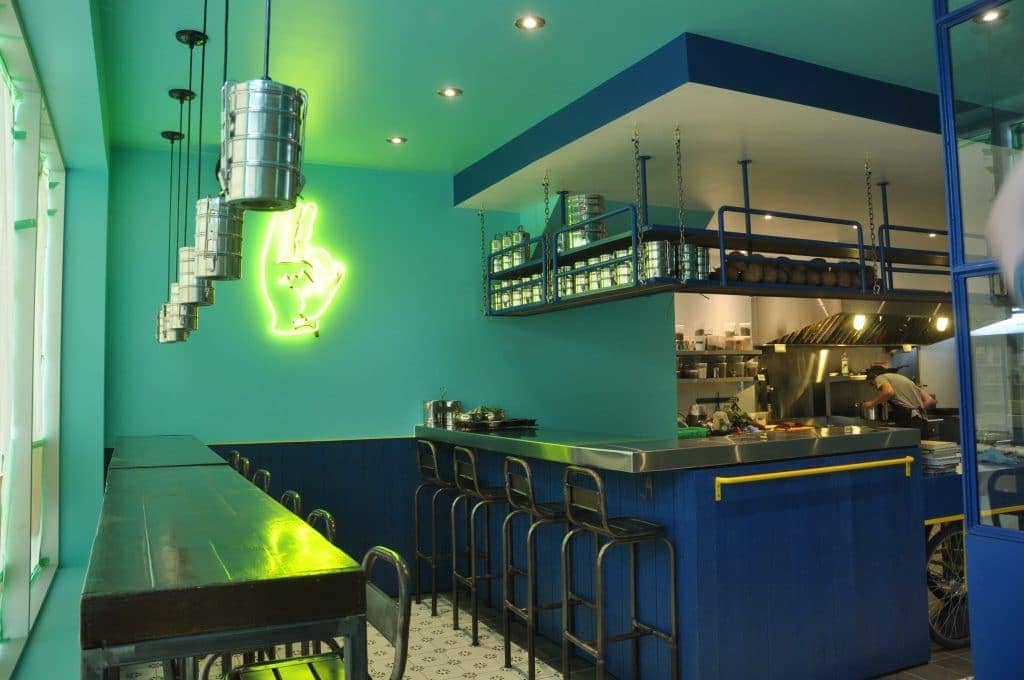 Super Qualité gives you the best of what the Asian subcontinent cuisine has to offer. This is delicious street food from southern India, regional specialties and even some cocktails. The place is delightful, original, and has very friendly staff. A great small local restaurant to discover tasty, flavorful dishes in a casual atmosphere. Jennifer Zachanawich
1211 Rue Bélanger
Montréal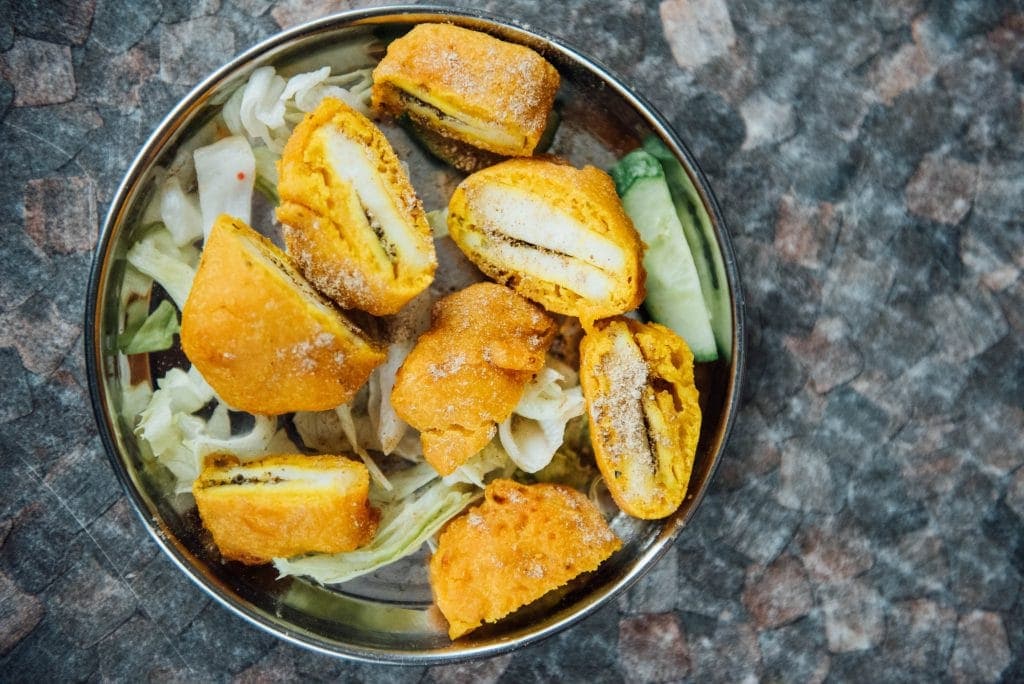 This is where to come and be transported to India via all the flavors and aromas found in these regional specialty dishes. Vegetarian dishes, chicken – excellent butter chicken, lamb, seafood, tandoori, thali and biryanis. Don't expect sumptuous surroundings, however, the cuisine is delicious. In the heart of Parc Extension, it is worth making a detour to eat here. And, Bombay Mahal is one of the best restaurants in Montreal where you can BYOB. Alison Slattery — 
1001 Rue Jean-Talon Ouest
Montréal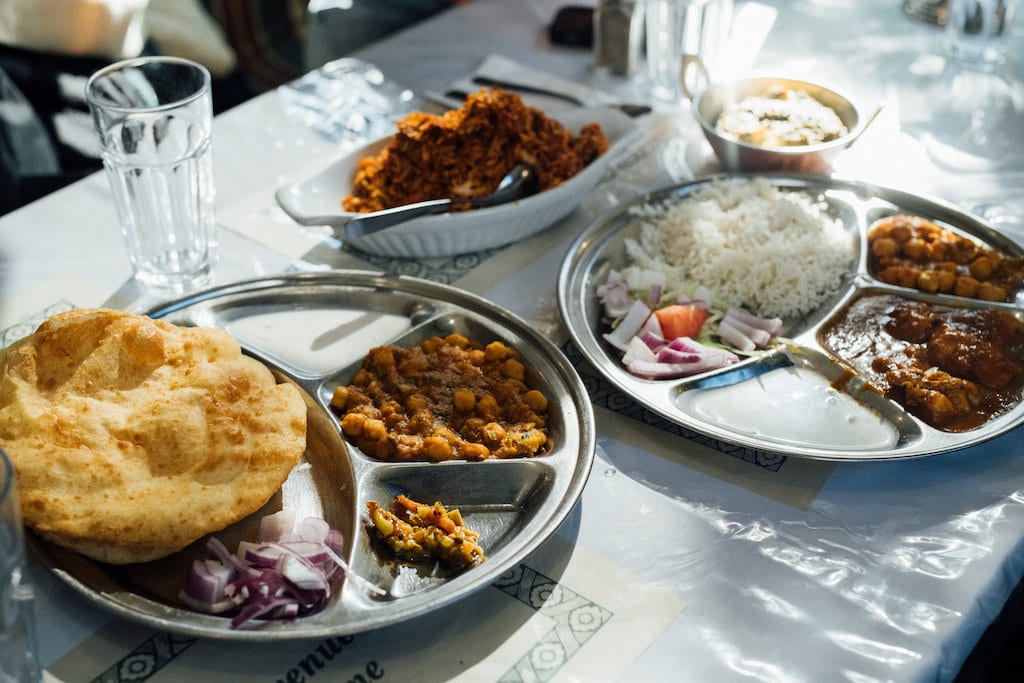 Le Beau Village counts as one of the best Indian restaurants in Montreal, serving Indian cuisine full of all the expected flavours. Try samosas, pakoras, butter chicken and rogan josh lamb. It is nice to see a number of vegetarian options on the menu as well. Although the surroundings remind us of a cafeteria, the staff is attentive and the prices are very affordable. Le Beau Village attracts a very diverse clientele which adds to the fun. julsango
640 Rue Jarry Ouest
Montréal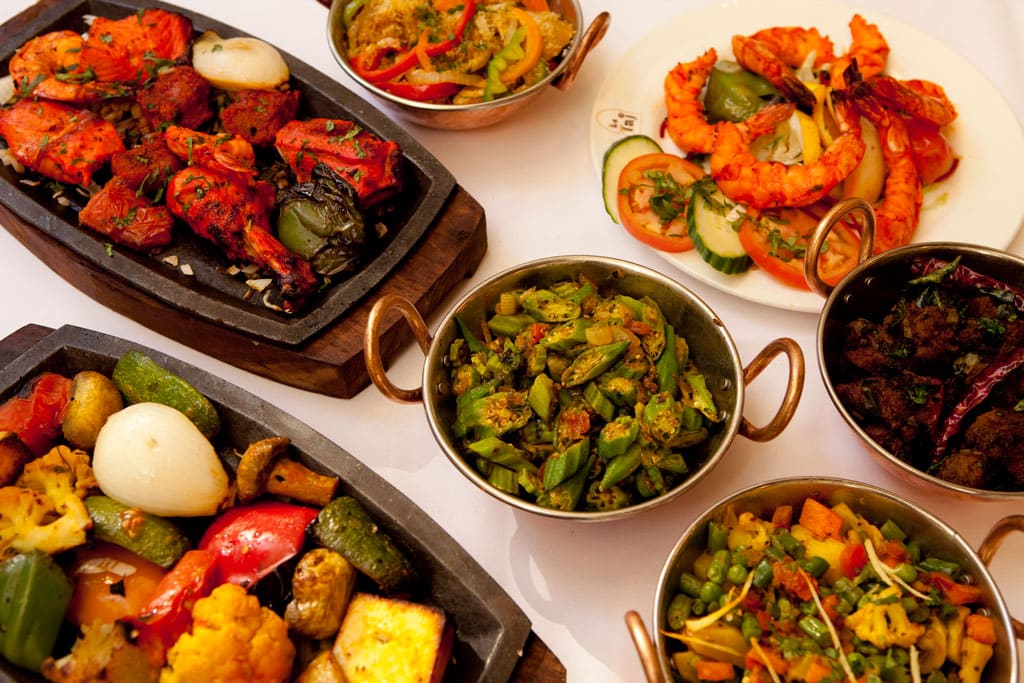 More than 30 years after opening, this restaurant in the heart of downtown Montreal serves some wonderful Indian food. Expect some classics – tikka, korma, vindaloo and other exquisite specialities meticulously chosen by the owner, Vinood Kapoor. The exotic decor is magnificent, and together with the impeccable and friendly service, this is quite a remarkable place to dine. Certainly one of our favorite Indian restaurants. For fans of buffets, Le Taj has a delicious buffet at lunchtime. Le Taj
2077 Rue Stanley
Montréal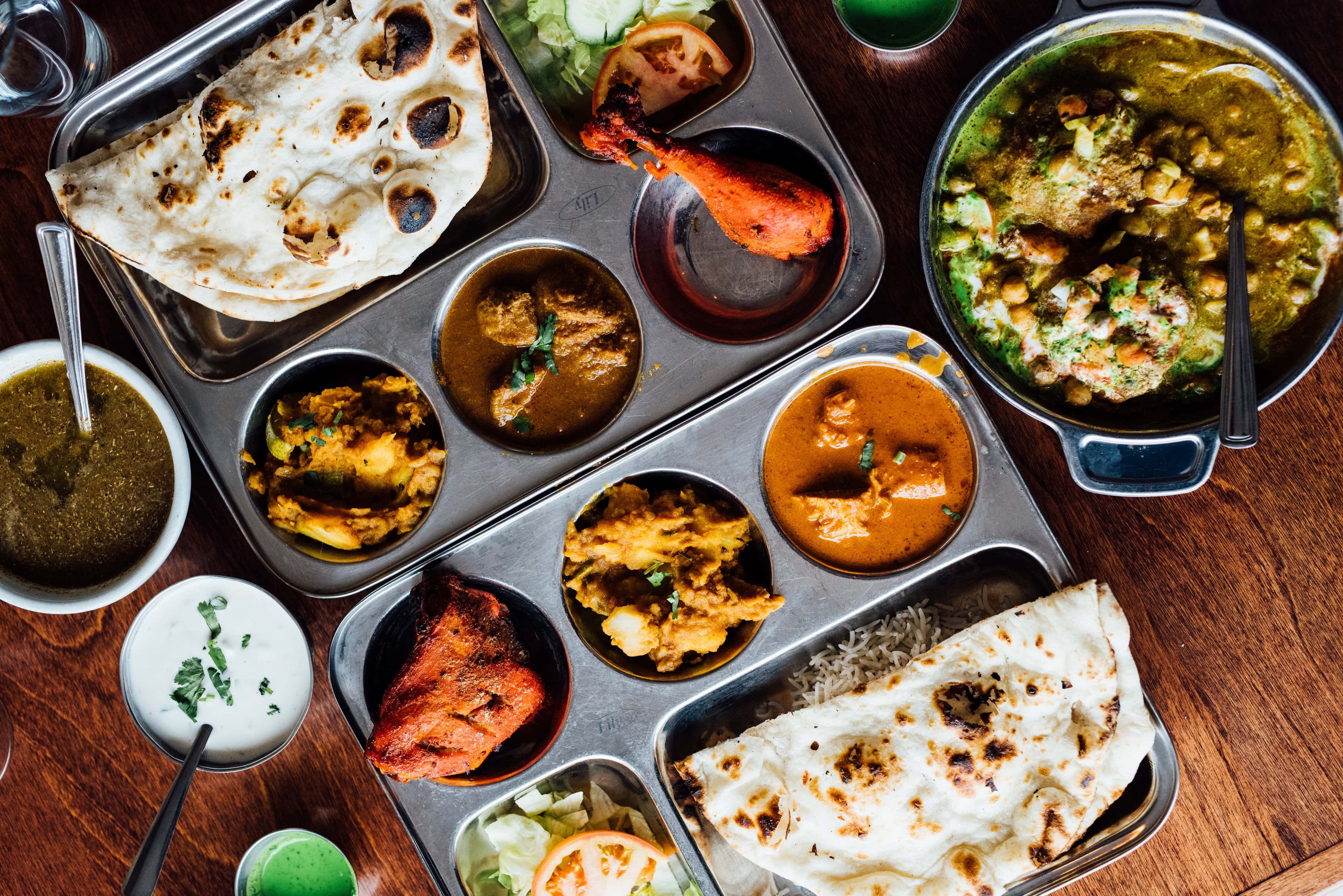 Chand Palace must be one of our favorite Indian restaurants. This Parc-Extension restaurant offers a functional, classic decor. The variety of items on the menu are what attract many customers, including the exceptional thalis (served until closing!) and the portions at Chand Palace are always generous. Don't overlook the pani puri or masoor masala dosa, and the many veggie dishes (lentils!!) with their aromatic flavours. We try to save room for a ras malai (Bengali sweet made with Chenna, sugar syrup, thick condensed milk). Chand Palace is always enjoyable, the service is efficient and the prices affordable. One last thing – you can BYOB! Alison Slattery — 
989 Rue Jean-Talon Ouest
Montréal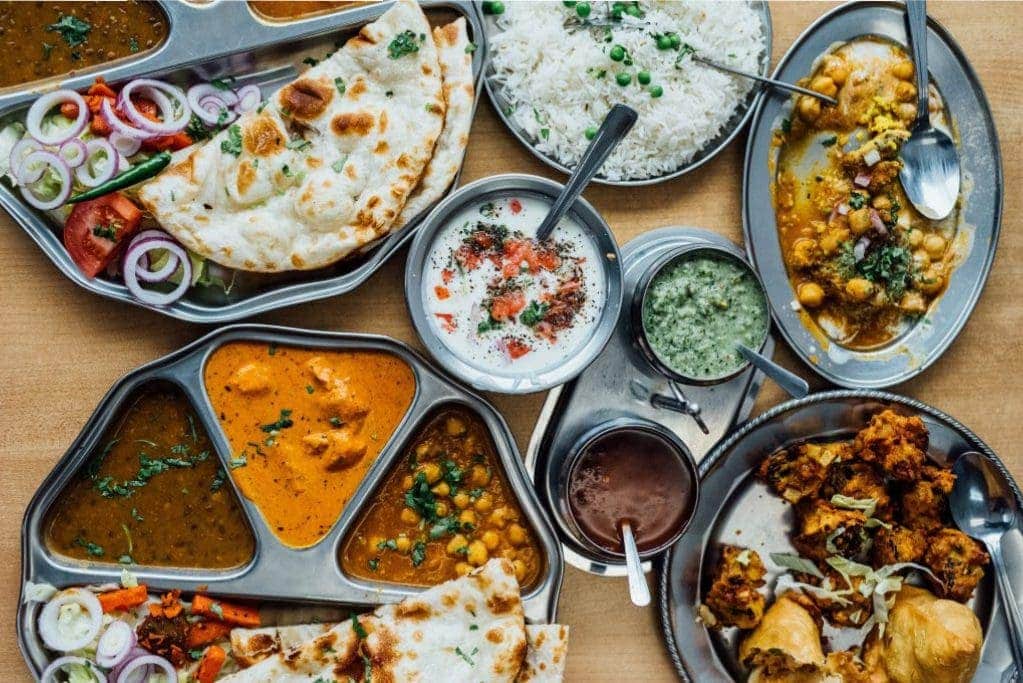 Going to Mr Mahli's is a bit like leaving Montreal for somewhere quite different. Hanging on the walls are a few photos of the owner with actors such as France's Catherine Deneuve. Mahli serves exceptional goat curries and you can look forward to generous servings. If you are a fan of Bollywood, then keep an eye on the TVs to catch your favorite film. Guaranteed, Mahli Sweets offers a change of scenery and satisfies appetites. Alison Slattery — 
880 Rue Jarry Ouest
Montréal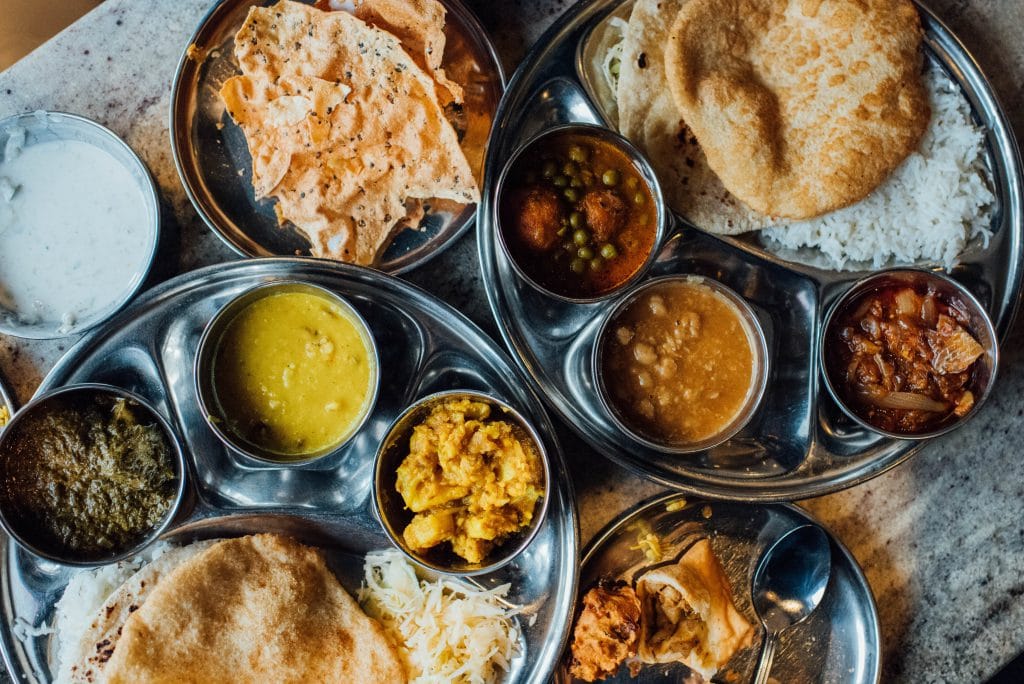 Pushap is a very small restaurant and a little out of the way. The inside decor is not particularly exceptional, the service can be very slow, but somehow or another, Pushap remains very popular, thanks to all the different veggie thalis that come at a very reasonable price. When it comes time to paying at the door, do take some of the small sweets. The owner is known for make unbeatable offers to the customers. Alison Slattery — 
5195 Rue Paré
Montréal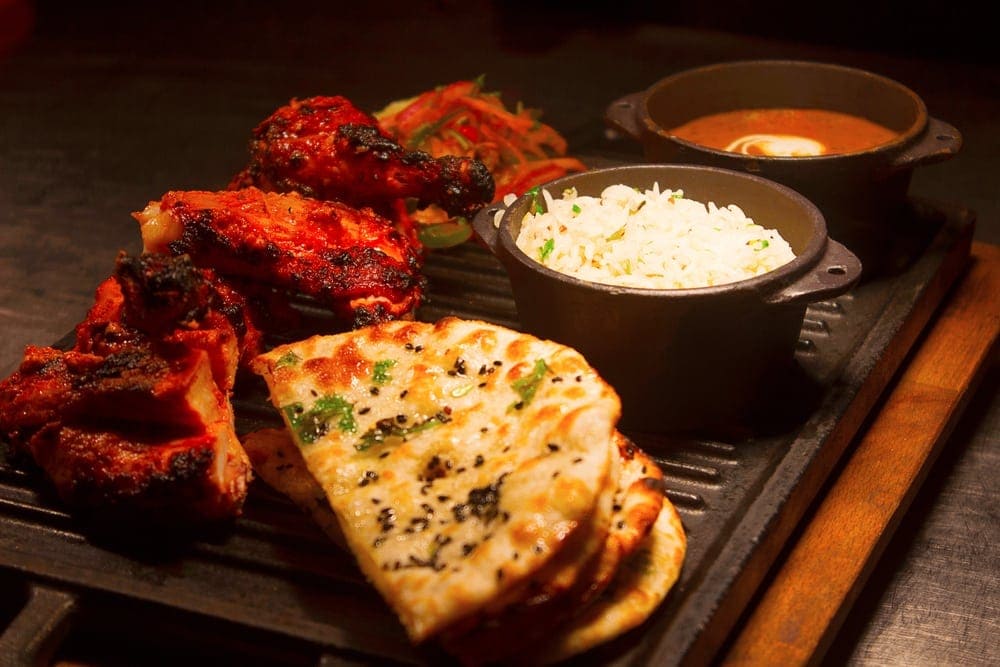 La Maison du Cari Golden
This small, unpretentious restaurant serves one of the best curries in Montreal. The location is very discreet and the food is to be savoured. As big as a shoe box, Cari Golden welcomes its customers with open arms 7 days a week. Dine in fashionable surroundings served by staff who are always charming. Cari Golden does propose some specialties and if wanted, will suggest dishes. The portions are generous and everything comes at very affordable prices. Maison du Cari Golden
5210 Boulevard Saint-Laurent
Montréal
Tandoori Masson
This is your sure bet in the Rosemont neighborhood. The butter chicken, curried lamb, thali, salads and sandwiches are all to be found on the menu but Tandoori Masson also offers an affordable tasting menu and a fixed price menu. This BYOB restaurant is good value for your money! Please note that Tandoori Masson is closed on Mondays. Tandoori Masson
3008 Rue Masson
Montréal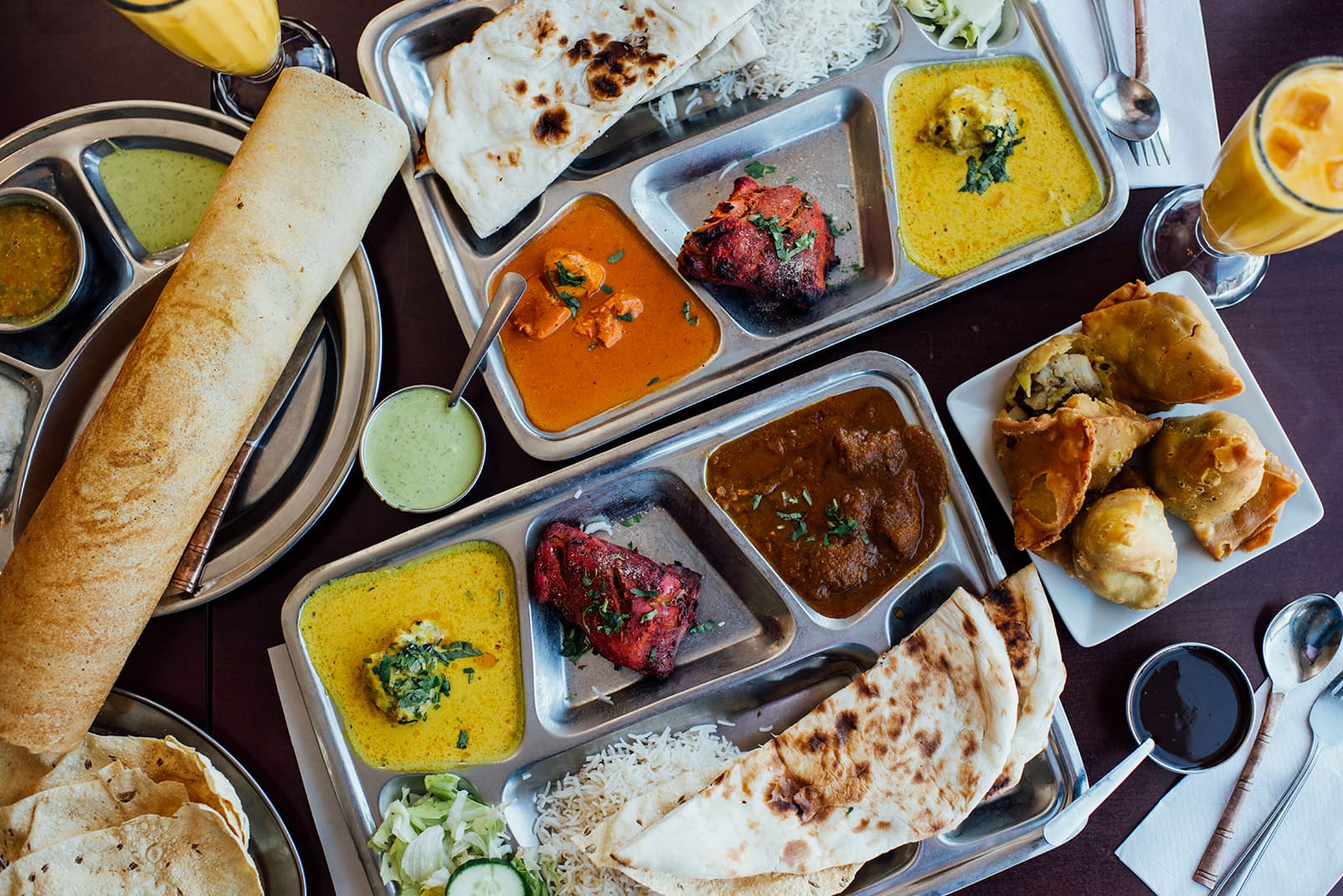 Maison indienne du Curry is located in Parc Extension and due to a recent renovation, is now a much more attractive space. The curries are very good and the menu choices have been influenced by north and south Indian cuisine. Worth trying are butter chicken, tandoori chicken, korma lamb and butter naan. The service may not necessarily be perfect but there's always enough to eat and the prices are decent – good value for money. Maison indienne du curry
996 Rue Jean-Talon Ouest
Montréal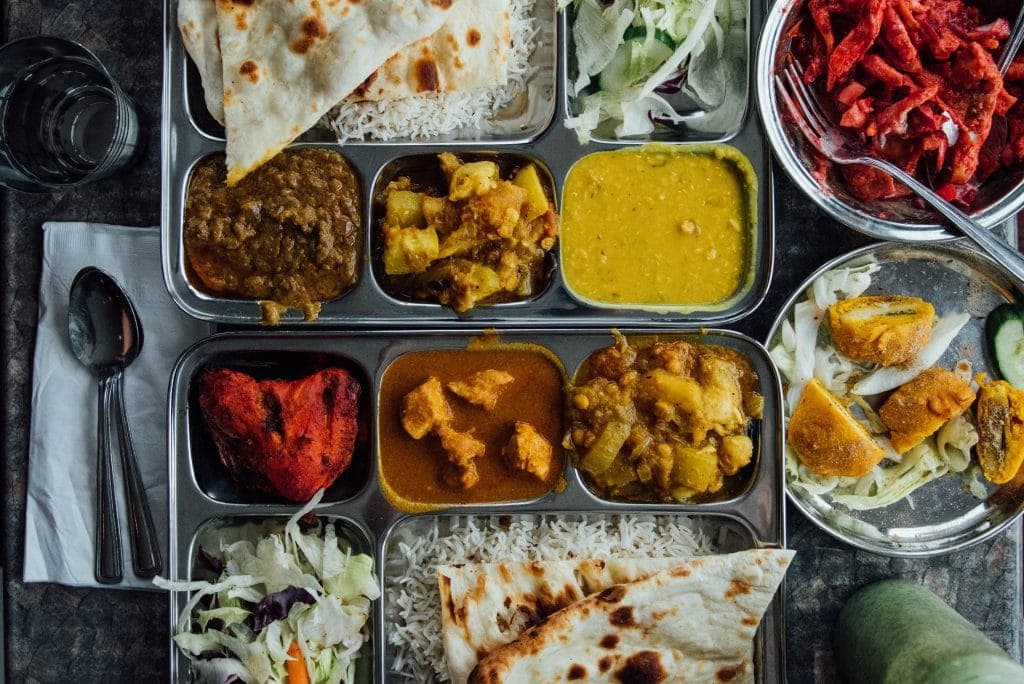 Le déjà connu Bombay Mahal a ouvert sur l'Avenue Mont Royal. Il vous offre de voyager à travers les saveurs des spécialités régionales de la maison. En plus des plats végétariens, on déguste ici de succulentes spécialités au poulet — un excellent poulet au beurre —, à l'agneau, fruits de mer, tandoori, thalis et biryanis. Le petit local offre quelques places assises et un comptoir pour emporter. Photo Alison Slattery
101 Avenue du Mont-Royal Ouest
Montréal
See on map
230 Rue Saint-Paul Ouest Montréal H2Y 1Z9
1211 Rue Bélanger Montréal H2S 1H7
1001 Rue Jean-Talon Ouest Montréal H3N 1T2
640 Rue Jarry Ouest Montréal H3N 1G2
2077 Rue Stanley Montréal H3A 1R7
989 Rue Jean-Talon Ouest Montréal H3N 1S9
880 Rue Jarry Ouest Montréal H3N 1G9
5195 Rue Paré Montréal H4P 2B1
5210 Boulevard Saint-Laurent Montréal H2T 1S1
3008 Rue Masson Montréal H1Y 1X6
996 Rue Jean-Talon Ouest Montréal H3N 1S8
101 Avenue du Mont-Royal Ouest Montréal H2T 2S9