Affogatos: The best in Montreal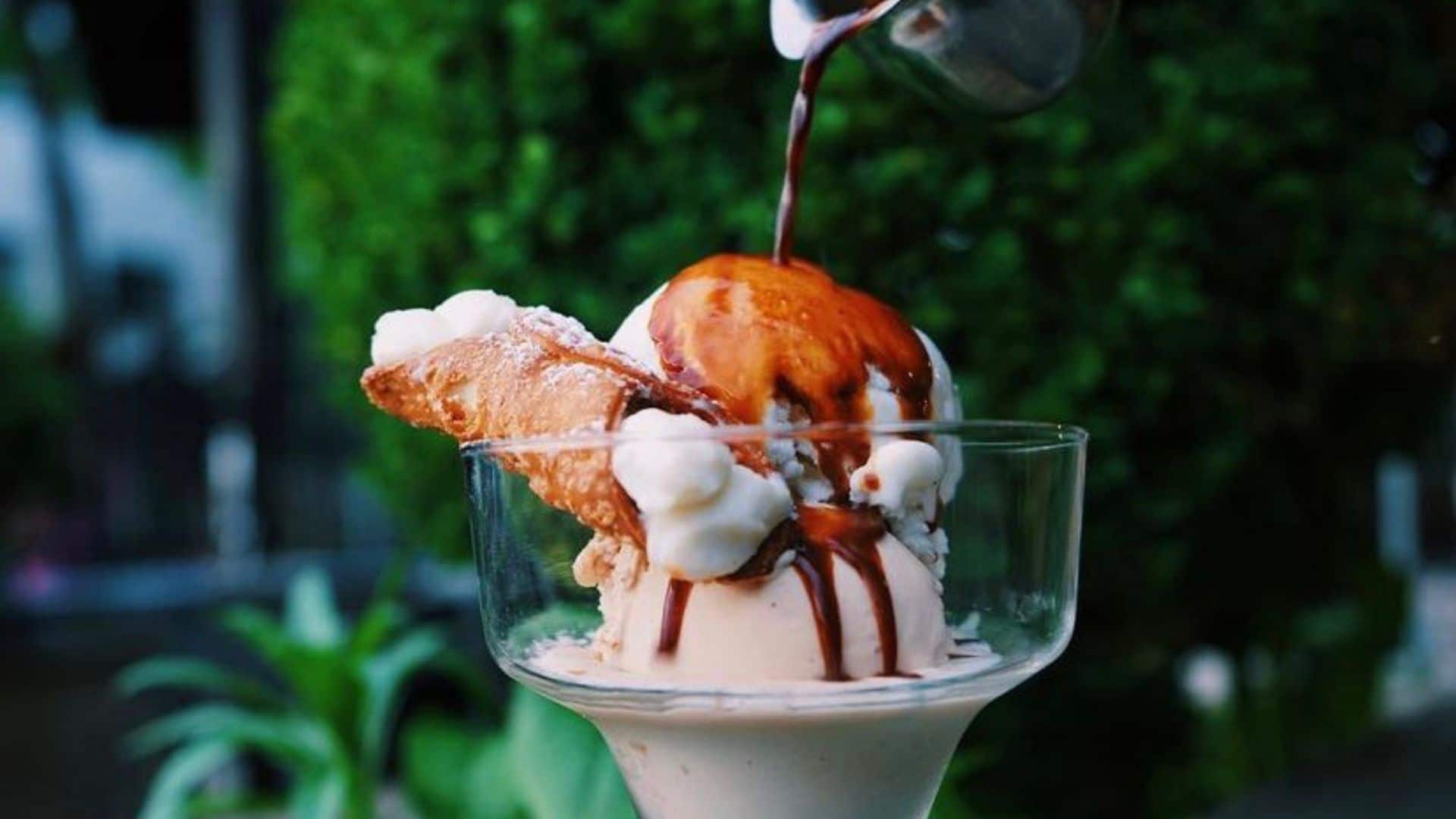 Spring seems to be on its way at last and we can feel the warm weather returning. Montreal is coming back to life, a city that truly comes alive when it's under the sun. At Tastet, we're not content with just good weather… we have to have a bite or a drink in hand to enjoy it fully. We're big fans of lemonades and iced coffees to cool down, but we're particularly partial to affogatos, the ultimate treat to accompany a beautiful day!
Affogato, for those who don't know, is actually vanilla ice cream, either soft serve or gelato, with a shot of espresso added. Halfway between a snack and a drink, it's a real treat. With affogato, there are no rules! You can have it in the morning, afternoon or after dinner without feeling guilty.
The word affogato means "drowned" in Italian, which represents it very well. During our visits to Italy (pre-pandemic of course), it was a staple. A cool and comforting treat that can be found in every village of the country. To savour an affogato is to fly straight to Italy!
Montreal is dotted with great cafes serving incredible affogatos, you just have to know where to go. Here's a list with some suggestions that will enhance your summer in Montreal.
If you liked this list, we recommend our list of the best Italian cafes in Montreal, our list of the best creameries, as well as our list of the best cannolis. Happy discoveries!
See on map
124 Rue Saint-Viateur Ouest Montréal H2T 2L1
432 Rue de Castelnau East Montréal H2R 1R3
430 Avenue Laurier Est Montréal H2J 1E5
4021 Boulevard Saint-Laurent Montréal H2W 1Y4
69 Rue Saint-Zotique East Montréal H2S 1K7
151 Rue Villeray Montréal H2R 1G4
1320 Rue Bélanger Montréal H2G 1A1
301 Rue Guizot Est Montréal H2P 1M5
1320 Rue Bélanger Montréal H2G 1A1
Photography by Café Olimpico