Affogatos: The best in Montreal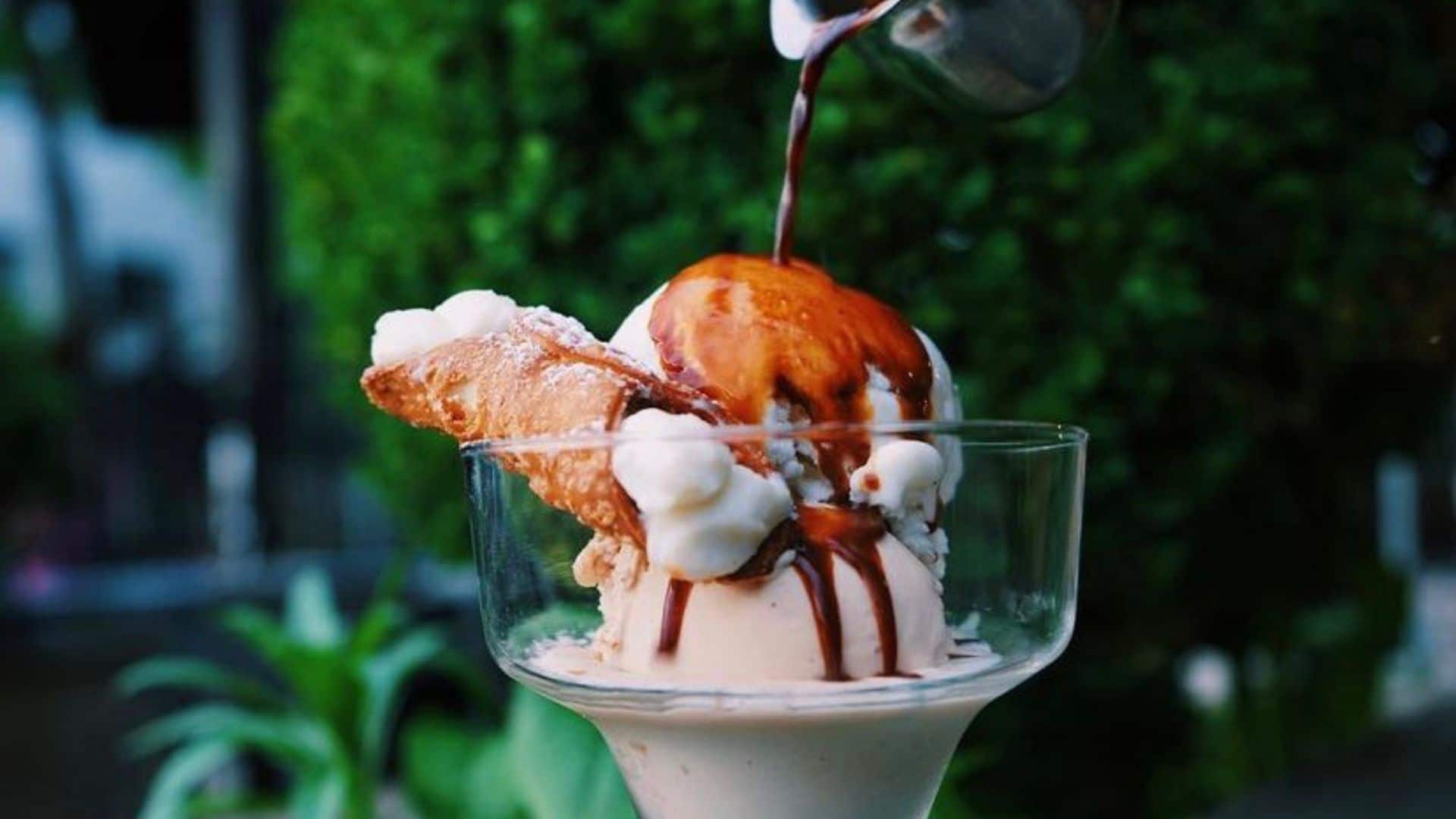 Spring seems to be on its way at last and we can feel the warm weather returning. Montreal is coming back to life, a city that truly comes alive when it's under the sun. At Tastet, we're not content with just good weather… we have to have a bite or a drink in hand to enjoy it fully. We're big fans of lemonades and iced coffees to cool down, but we're particularly partial to affogatos, the ultimate treat to accompany a beautiful day!
Affogato, for those who don't know, is actually vanilla ice cream, either soft serve or gelato, with a shot of espresso added. Halfway between a snack and a drink, it's a real treat. With affogato, there are no rules! You can have it in the morning, afternoon or after dinner without feeling guilty.
The word affogato means "drowned" in Italian, which represents it very well. During our visits to Italy (pre-pandemic of course), it was a staple. A cool and comforting treat that can be found in every village of the country. To savour an affogato is to fly straight to Italy!
Montreal is dotted with great cafes serving incredible affogatos, you just have to know where to go. Here's a list with some suggestions that will enhance your summer in Montreal.
If you liked this list, we recommend our list of the best Italian cafes in Montreal, our list of the best creameries, as well as our list of the best cannolis. Happy discoveries!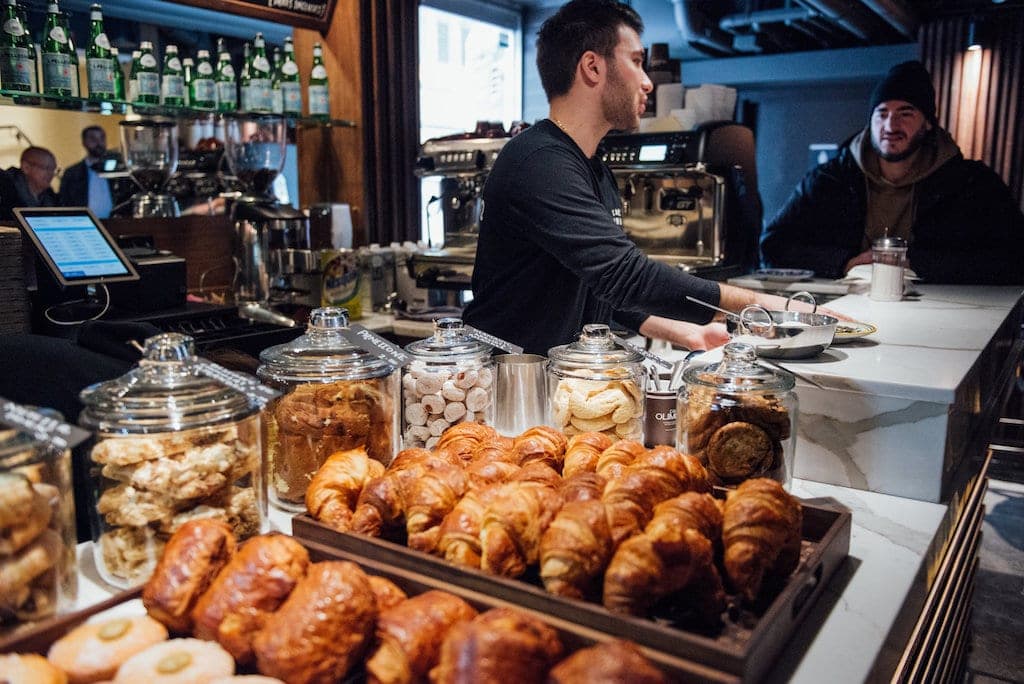 Café Olimpico has been around since 1970. This cafe on St-Viateur Street is known to all and serves much more than just coffee. Its success comes from many factors and it is a true Montreal institution. It is, without a doubt, one of the best Italian cafes in Montreal! The affogato is a staple when you visit Café Olimpico, with three irresistible flavours on offer: pistachio, hazelnut and vanilla.  With a cannolo, it's the perfect summer treat.
124 Rue Saint- Viateur Ouest
Montréal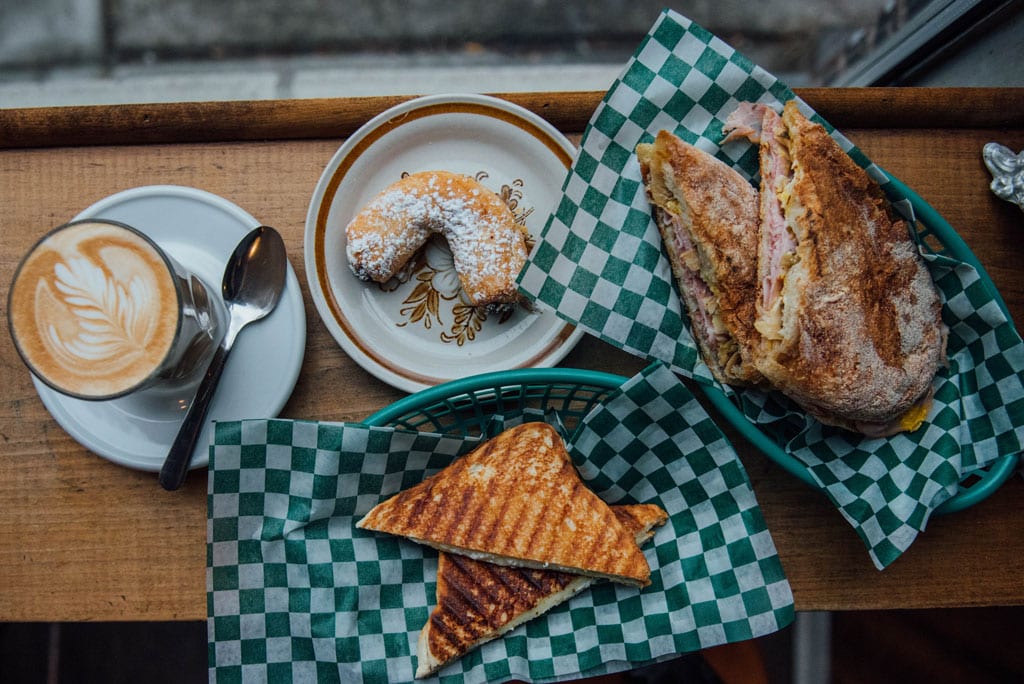 Located on Castelnau Street East, Café Ferlucci is a lovely little establishment that offers great Italian coffee! The place is small, but has a particular charm about it. There is a nice terrace at the front of the cafe where you can sit down with your coffee or a bite to eat. It's also affogato time here with a delicious soft vanilla ice cream. In addition to the classic affogato with hot espresso, the house offers a Mont-Blanc where the coffee is replaced by lemon or coffee flavored granita (slush)!
432 Rue de Castelnau Est
Montréal
Noble Café
Just steps away from the Laurier metro station, Café Noble serves delicious third wave coffees from morning until late afternoon. Opened in August 2015, the little counter has quickly established itself in the routine of the neighbourhood. Imagine that good cold brew coffee paired with soft serve ice cream! This combination is available at Café Noble for the perfect float.
430 Avenue Laurier Est
Montréal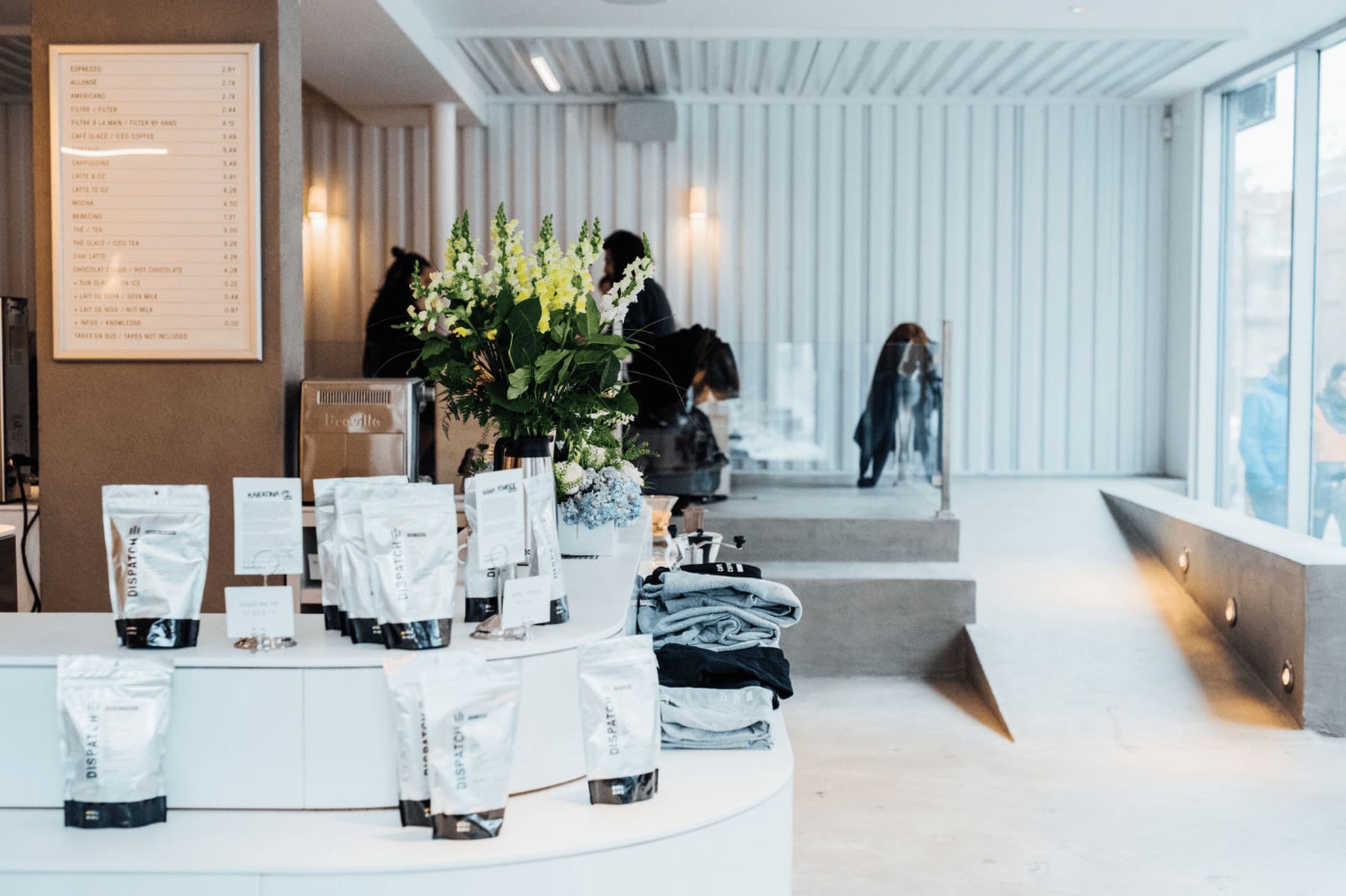 Dispatch has opened their largest branch on St-Laurent Boulevard at the corner of Duluth Street. They bring quality coffee in a modern and elegant space to this busy neighbourhood. Being our neighbours, we have a little bias! In the summer, you can certainly find one of our team members savouring their affogato at lunch time.
4021 Boulevard Saint-Laurent
Montréal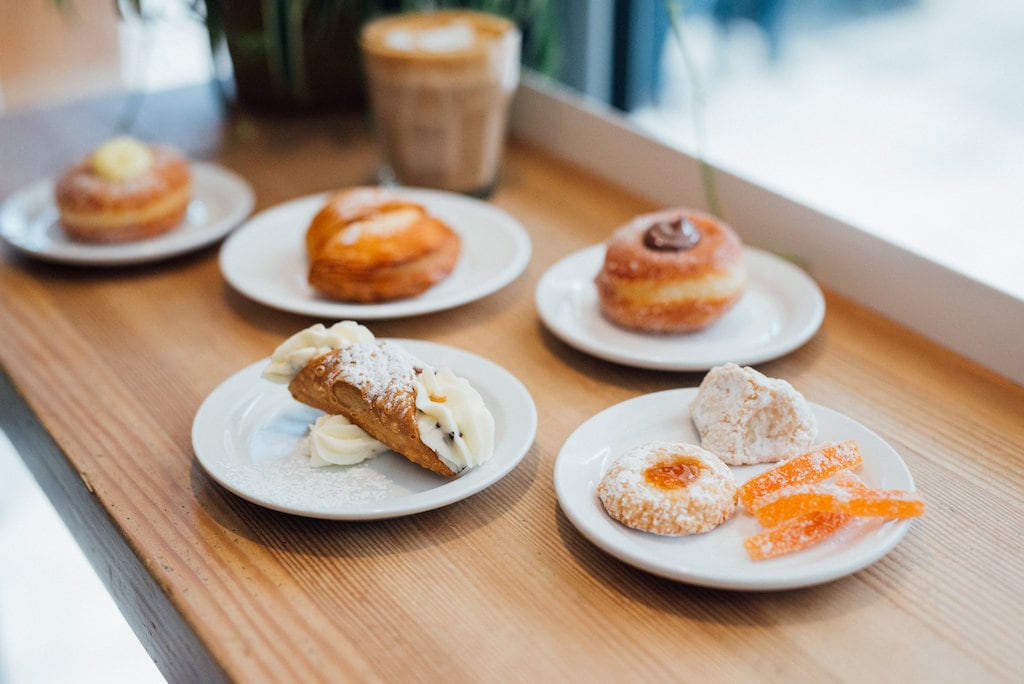 San Gennaro is a small cafe (one of the best in town) on St-Zotique Street that opened in 2015. Portrait of a charming gourmet address. The latest addition to the beautiful Covone armada – Massimo, Fabrizio, Giovanna (Bottega Montreal, Bottega Laval) and Mauro, this little place looks like one of those chic Neapolitan places where you go in for a coffee and come out a little later satiated with several delicacies. Among these, we find the affogato. It is even better served with a homemade cannolo!
69 Rue Saint-Zotique Est
Montréal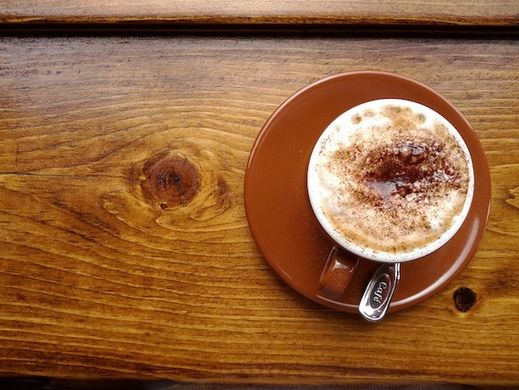 Café Vito
A gathering place in the neighbourhood of Villeray, Café Vito offers Italian coffees, a few quick lunches, but above all, a warm and authentic welcome. The small counter serves coffee in all its forms: macchiato, mocaccino, cappuccino, latte, but it's hard not to opt for a classic espresso, where all of Vito's know-how is condensed into a small cup. We forgot one last one: the affogato, a moment of pure happiness for those with a sweet tooth!
151 Rue Villeray
Montréal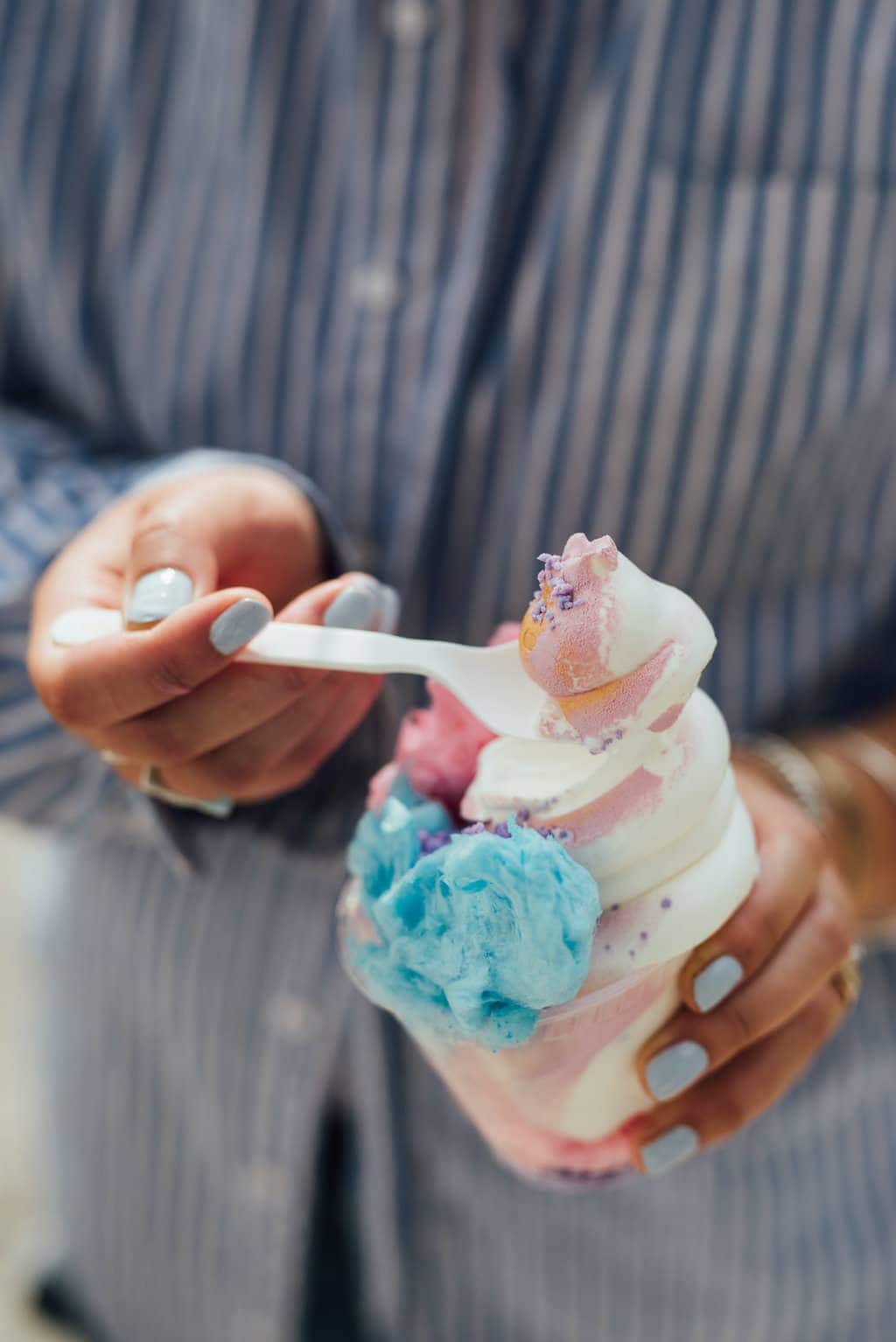 Iconoglace
Iconoglace is definitely one of the best creameries in town and the one with the most creative frozen treats! Needless to say, it's worth visiting them for their affogato.
1320 Rue Bélanger
Montréal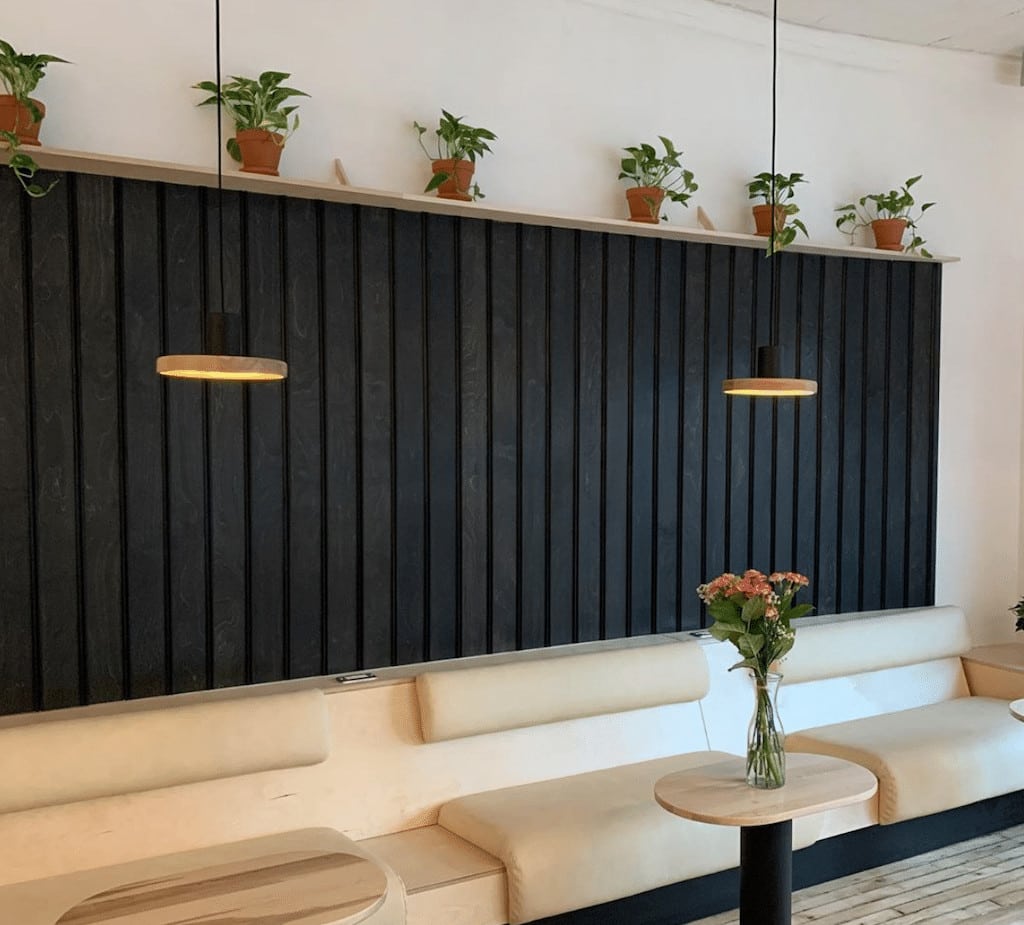 It's at the corner of Guizot Street East and Henri-Julien Avenue that Erika Lafleur and Antoine Lacroix-Vézina opened the doors of Saison des Pluies, their very first cafe. Saison des Pluies has expanded! At the back of the cafe, on Henri-Julien Street, they transformed a garage into a magnificent ice cream counter by (once again) Alphabet. You can now enjoy a tasty vegan soft-serve ice cream from May to September.
301 Rue Guizot Est
Montréal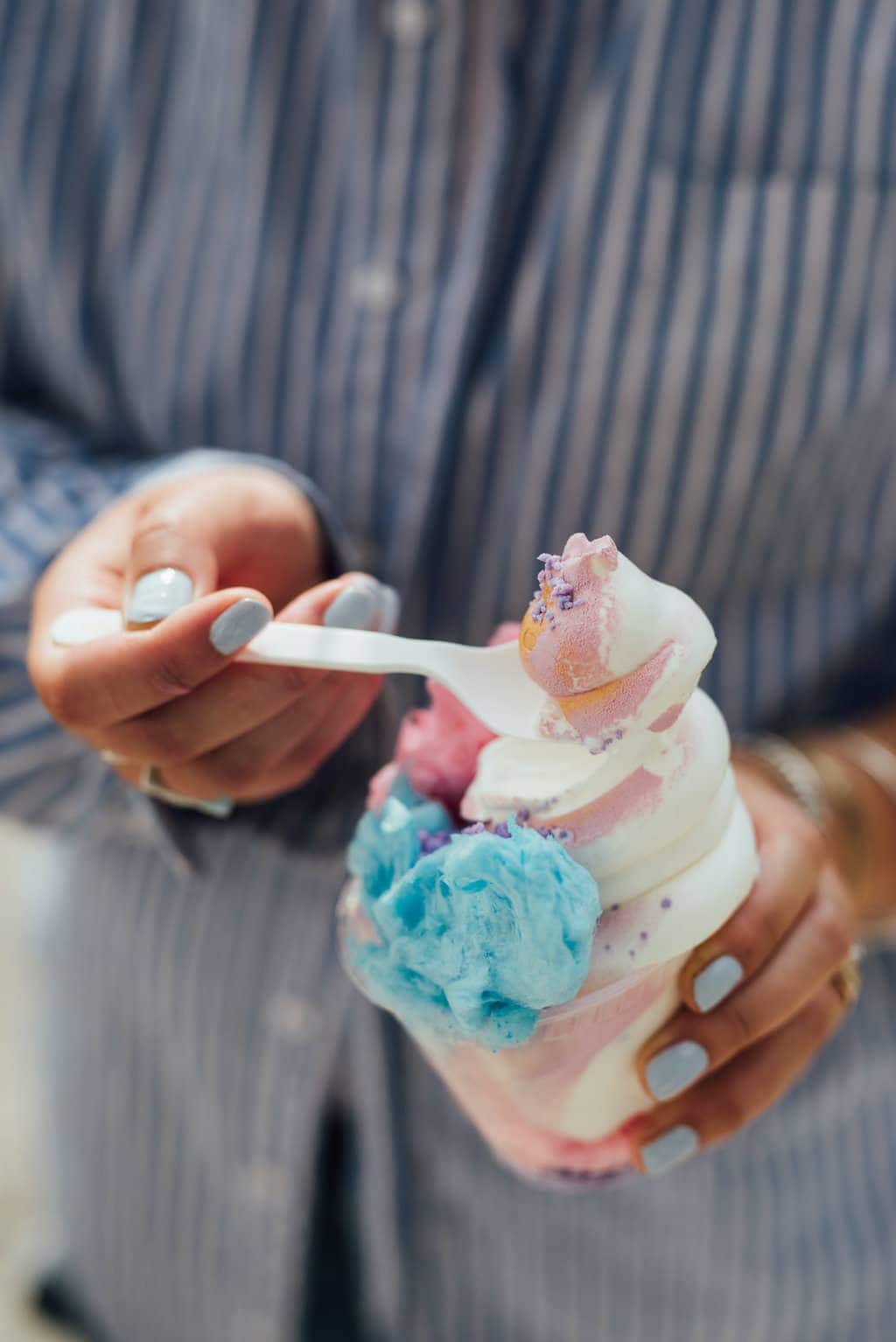 Iconoglace
Iconoglace est définitivement une des meilleures crémeries en ville et celle avec le plus de gâteries glacées originales. Leur affogato vaut le déplacement.
1320 Rue Bélanger
Montréal
124 Rue Saint- Viateur Ouest Montréal H2T 2L1
432 Rue de Castelnau Est Montréal H2R 1R3
430 Avenue Laurier Est Montréal H2J 1E5
4021 Boulevard Saint-Laurent Montréal H2W 1Y4
69 Rue Saint-Zotique Est Montréal H2S 1K7
151 Rue Villeray Montréal H2R 1G4
1320 Rue Bélanger Montréal H2G 1A1
301 Rue Guizot Est Montréal H2P 1M5
1320 Rue Bélanger Montréal H2G 1A1
Photography by Café Olimpico