Bloomfield: Caroline Dumas' charming restaurant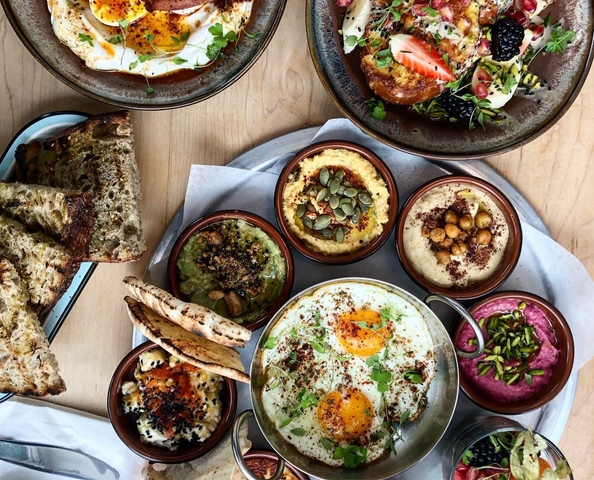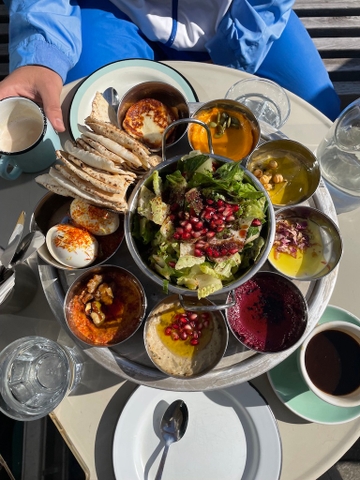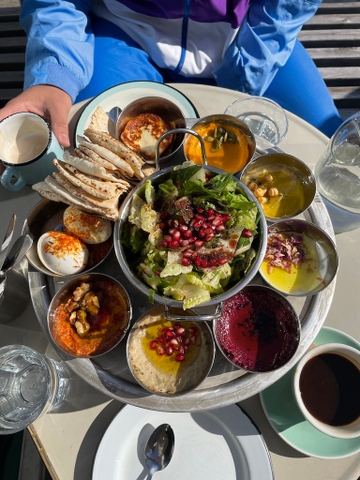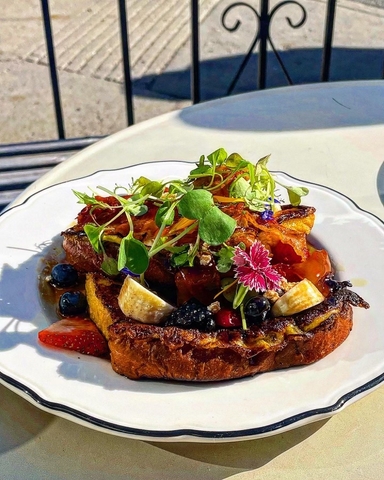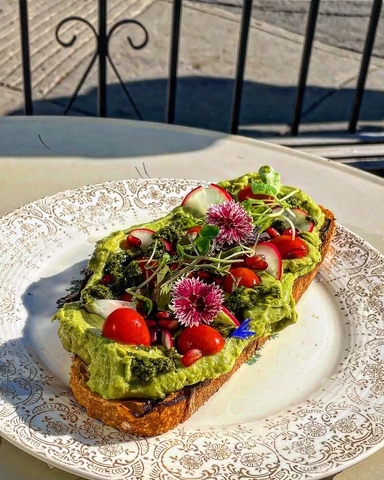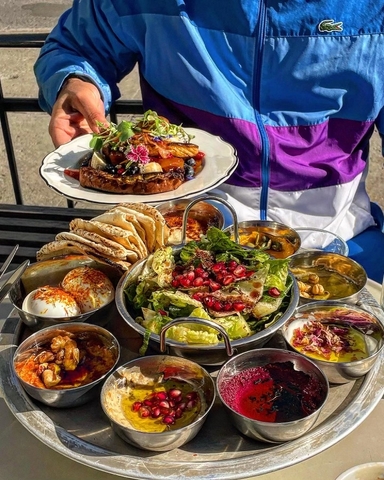 Bloomfield

Gift cards from Treater
Monday: Closed
Tuesday: Closed
Wednesday: 10:00 AM – 3:00 PM
Thursday: 10:00 AM – 3:00 PM
Friday: 10:00 AM – 3:00 PM
Saturday: 10:00 AM – 3:00 PM
Sunday: 10:00 AM – 3:00 PM

Bloomfield opened in September 2017 on Van Horne Avenue and offers a convivial and affordable brunch on weekends! Bloomfield is the restaurant of Caroline Dumas (the much loved founder of SoupeSoup restaurants).
Caroline Dumas, well known to all for her undeniable charm and excellent recipes that have charmed the taste buds of Montrealers for years thanks to the many SoupeSoup restaurants, is however no longer Madame SoupeSoup.
On September 12, 2017, Caroline Dumas opened her new restaurant Bloomfield. The concept here is to offer quality cuisine to savour on site or to take-out at home. "The idea of Le SoupeSoup has always been to offer healthy, quality cuisine for lunches, I want the same for dinners. And with lots of take-out," she explains.
Why Bloomfield? "I couldn't think of a name and when I was talking to a friend, he said I'm coming to join you in your field of flowers, and I thought that's what it should be called." It's worth noting that the restaurant is located in the former Bistingo's location on the corner of Van Horne Avenue and Bloomfield Street.
Caroline has always loved the location, and it was her daughter Alexia Dumas-Malouf, a recent design graduate from UQAM, who designed the new space. The kitchen is at the heart of Bloomfield; there are a few tables and banquettes near the corner windows of the space, but the focus is on take-out. The 22-seat space is simple and cozy, and on nice days, they also have a lovely 28-seat terrace to take in the action on Van Horne.
Bloomfield offers a healthy and delicious menu at a good price – there's a short menu of small dishes prepared with love. "I only included dishes that I love to eat. I've created the restaurant I'd love to have on my street corner!" The recipes are all developed by Caroline. For now, Bloomfield is only open for brunch on Saturdays and Sundays. On the menu, you'll find different delicious options like a revisited French toast, a very well executed avocado toast and a Jerusalem platter for two (dips, halloumi, eggs, etc.) The brunch here is colourful and delicious, but don't forget to make a reservation!
As for drinks, the famous Steve Beauséjour has put together the wine list. There are a dozen products (red and white) of private importation – very good little "juices", around $30: hyper affordable for the quality and easy to take-out for home.
"I love to cook. It's been a while since I've cooked, I felt removed from the kitchen even though it's what I love the most. I also like the fact that the location is small and therefore gives a closeness with the customers. I love meeting people. I feel like I'm back in my first restaurant! And it's fascinating, I have customers who used to live next door to the first SoupeSoup on Duluth Street and they are now in Outremont… we meet again, it's a small world! It's great!"
We are really happy to see Caroline again, because we like her a lot and we love her cooking. When we savour a dish prepared by her, we immediately feel and taste the "homemade" and "made with love" elements. Bloomfield is a charming new little address that warms the heart, satisfies the belly, and does not break the wallet. Long live Mrs. Bloomfield!
Written by Sophie Monkman
Photography by Dominique Lafond