Great places to eat crab in Montreal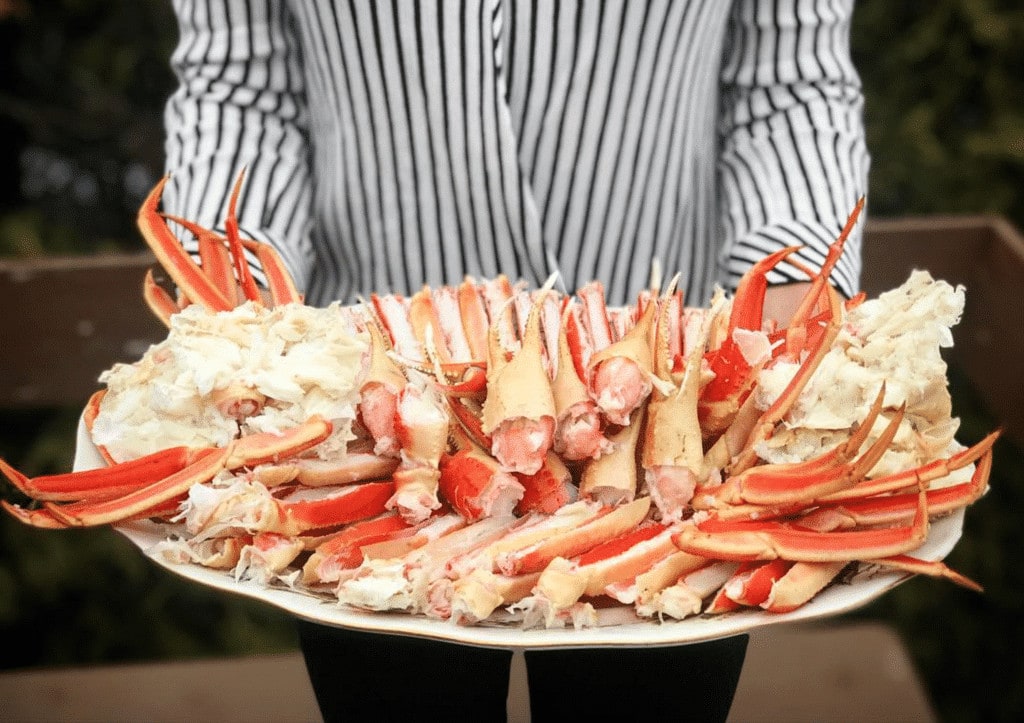 The arrival of spring marks the beginning of the snow crab season! A local product found in abundance at this time of year, crab is a crustacean with a unique and delicate flavour. Freshly caught, it can be savoured simply with lemon or prepared to the chef's liking. Either way, it is a pure delight.
Many fine restaurants include snow crab on their menus during the spring season. In an effort to cook with the richness of Quebec's terroir, this local food – when fished responsibly and in season – is ideal for paying tribute to local ingredients.
For all seafood lovers, Tastet has prepared a multitude of lists to satisfy your gourmet desires! On our site, you will find suggestions of places to savour delicious fish, the list of the best lobster rolls in town, as well as the list of the best fish n' chips in Montreal. Many of the establishments on these lists can be found in other directories that feature the best of what Montreal has to offer. For those who love local cuisine, Tastet also has a list of Montreal's best eco-responsible restaurants where local and seasonal products are constantly honoured on the menu. We love it!
To celebrate the arrival of the beautiful season, here is our list of suggested places to enjoy crab in Montreal. Happy discoveries and bon appétit!
See on map
2519 Rue Notre-Dame Ouest Montréal H3J 1N4
4105 Boulevard Saint-Laurent Montréal H2W 1Y7
900 Place Jean-Paul-Riopelle Montréal H2Z 2B2
1595 Boulevard Saint-Laurent Montréal H2X 2S9
150 Rue Saint-Zotique Est Montréal H2S 1K8
1638 Rue Notre-Dame Ouest Montréal H3J 1M1
536 Avenue Duluth Est Montréal H2L 1A9