Eggs Benedict: Where to savour a hearty breakfast in Montreal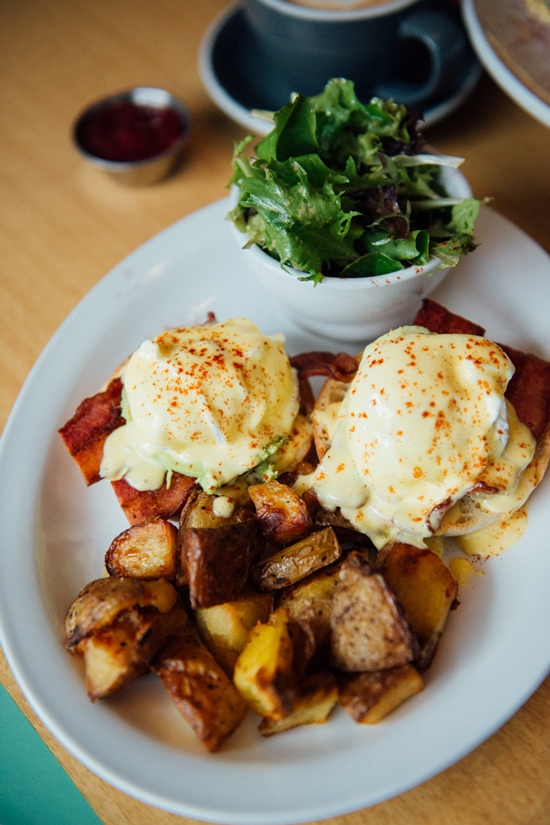 Where to savour the best eggs Benedict in Montreal? Whether over-easy, soft-boiled, poached, scrambled, or made into an omelette, eggs are delicious and a quintessential part of breakfast. Sometimes, we feel a little extra and have them them on an English muffin, with smoked salmon and a good dollop of hollandaise sauce for a super satisfying and flavourful meal.
Few things are as simply delicious as an egg. That's why it's used so much in cooking for all sorts of reasons. From pastries to baked goods, from gourmet food to simple home cooking, there are eggs in the fridges and on the shelves of almost every kitchen in the world. Despite its ubiquity, the origin of some egg dishes remains uncertain. Along with sangria and iced coffee, eggs Benedict join the list of dishes with uncertain origins. In any case, this is a breakfast and brunch staple that we love and will continue to eat with the utmost pleasure. If you love this classic morning dish as much as we do, this list is for you! We've compiled our favourite places to eat eggs Benedict, from classic plates executed with brio to others that are more original but just as delicious.
Bon appétit to all and good morning!
For those who like breakfast, check out our lists of the best breakfast sandwiches, the best classic breakfasts, the best crepes and the best brunches 7 days a week in Montreal!
See on map
59 Rue Beaubien Est Montréal H2S 1R1
1995 Rue Masson Montréal H2H 1A5
52 Rue Saint-Viateur Ouest Montréal H2T 2K8
1310 Boulevard de Maisonneuve Est Montréal H2L 2A5
767 Rue Villeray Montréal H2R 1J2
767 Rue Villeray Montréal H2R 1J2