François Côté: A prophet in his own country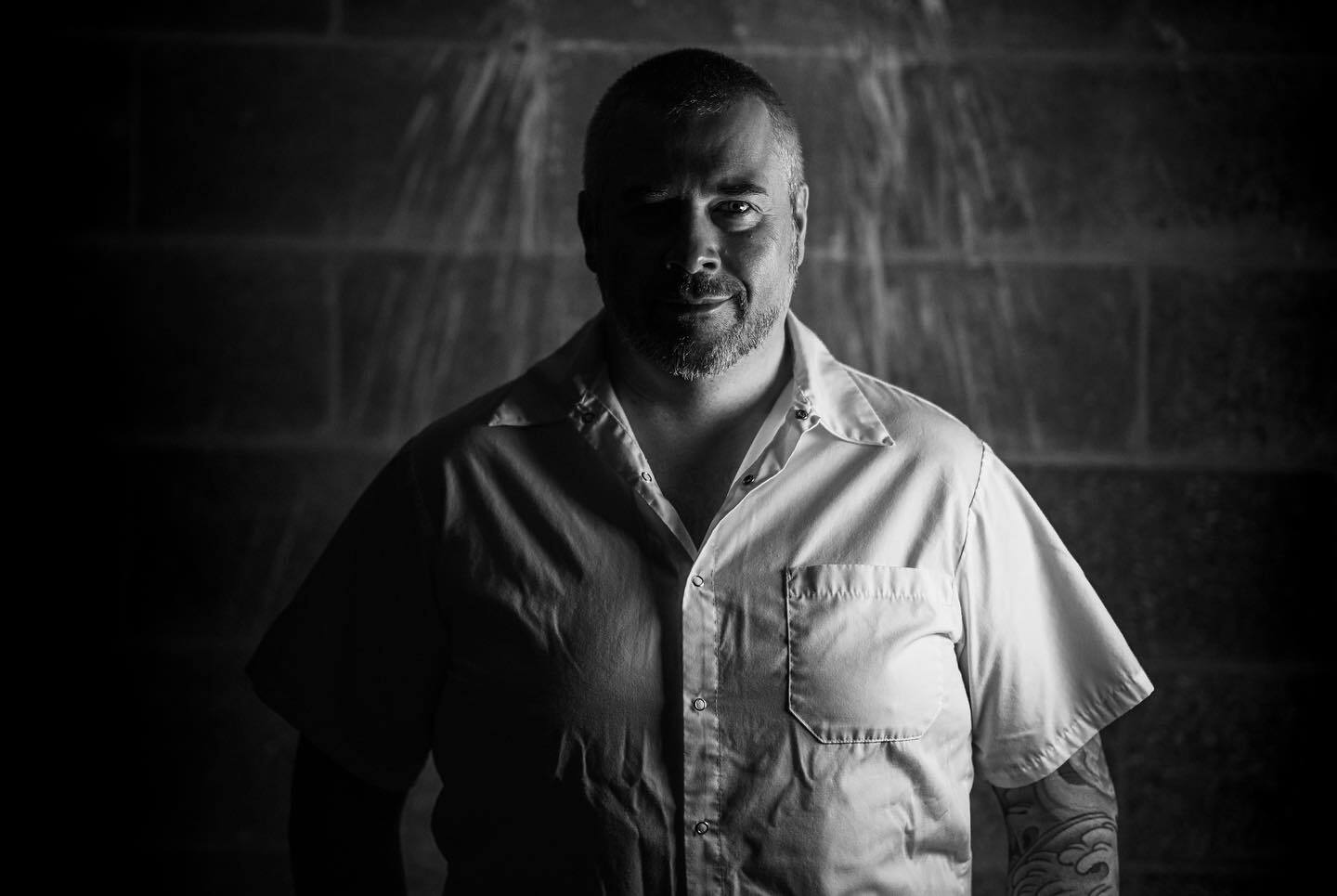 They say that no one is a prophet in his own country. The saying certainly doesn't apply to François Côté, who decided to leave the metropolis to establish himself in his hometown of Granby. There in the Eastern Townships, he's an active participant in the emergence of the region's gastronomy.
Proving himself, his place and his name
Having been raised by his grandmother, François Côté claims to be the latest heir to his family's oral culinary tradition. "The basis of my apprenticeship in the kitchen is based on what my grandmother showed me. Without a book or cooking show, I slowly learned to make vegetable soups, bone marrow, and stews. In short, the classics that many people grew up with," explains the larger-than-life chef.
After his studies at the École Hôtelière de Laval, François Côté was hired at Toqué! alongside Normand Laprise. "At the time, everyone was fighting to work there. It was the reference address. I remember going into the restaurant, and walking past Normand's secretary to speak directly with him. The technique paid off! I cooked there for two years alongside several other young chefs; chef who went on to break into the industry," says François.
He later went on to work at the restaurant Area with Ian Perreault. This was a very important period in his career, and one where he solidified his culinary identity.
It was then at Joe Beef that the chef continued his apprenticeship. "When I have an idea in my head, I never let it go. I told Fred Morin that I didn't care how much he paid me. I was going to work with him come what may," he says. The four-year experience with the Joe Beef group allowed the chef to understand the inner workings of opening a restaurant, as well as the business side of the industry.
Back to basics
The chef admits that his favourite part of his job has always been going to the market and working with producers. By opening L'Impérial, his first restaurant in Granby, François Côté had the luxury of forging strong ties with farmers in the Eastern Townships. "The work of a chef in the region is, in my opinion, much healthier than in the city. You can take your time and enjoy what you're doing. This move has allowed me to flourish in my work and to find a peace of mind that I wouldn't exchange for anything in the world", says François, most serenely.
François Côté remained at the helm of L'Impérial from 2011 to 2020. "Qualified restaurant workers are in short supply in the region. It's not like in Montreal, where you have cohorts of students flooding into the restaurants every year asking for internships. So, for nine years, L'Impérial has become a kind of restaurant school for the people of the area. "Several extremely talented young chefs, waiters and sommeliers started their careers at L'Impérial and became very strong," continues François. He is particularly proud to mention that he mentored Jonathan Cabana, chef at Arvida, in the early days of his life as a chef.
So, after a long adventure at the head of L'Impérial, François Côté decided it was time to open the restaurant of his dreams – Pavane.
Pavane
Pavane is François Côté's new project. The chef sees this restaurant as the culmination of a lifetime of work. "I know where I'm going. Pavane is a mature and assertive project where we serve fresh and seasonal cuisine. It's a tribute to cooking and to the Townships," he proudly proclaims.
Pavane will open its doors on Friday, June 3, 2022. We look forward to reporting back to you after our visit!
As the old saying goes – "one must cultivate one's own garden!"
Written by Gabriel Belzile
Photography by Phil Henderson