The Best Salads in Montreal: Our suggestions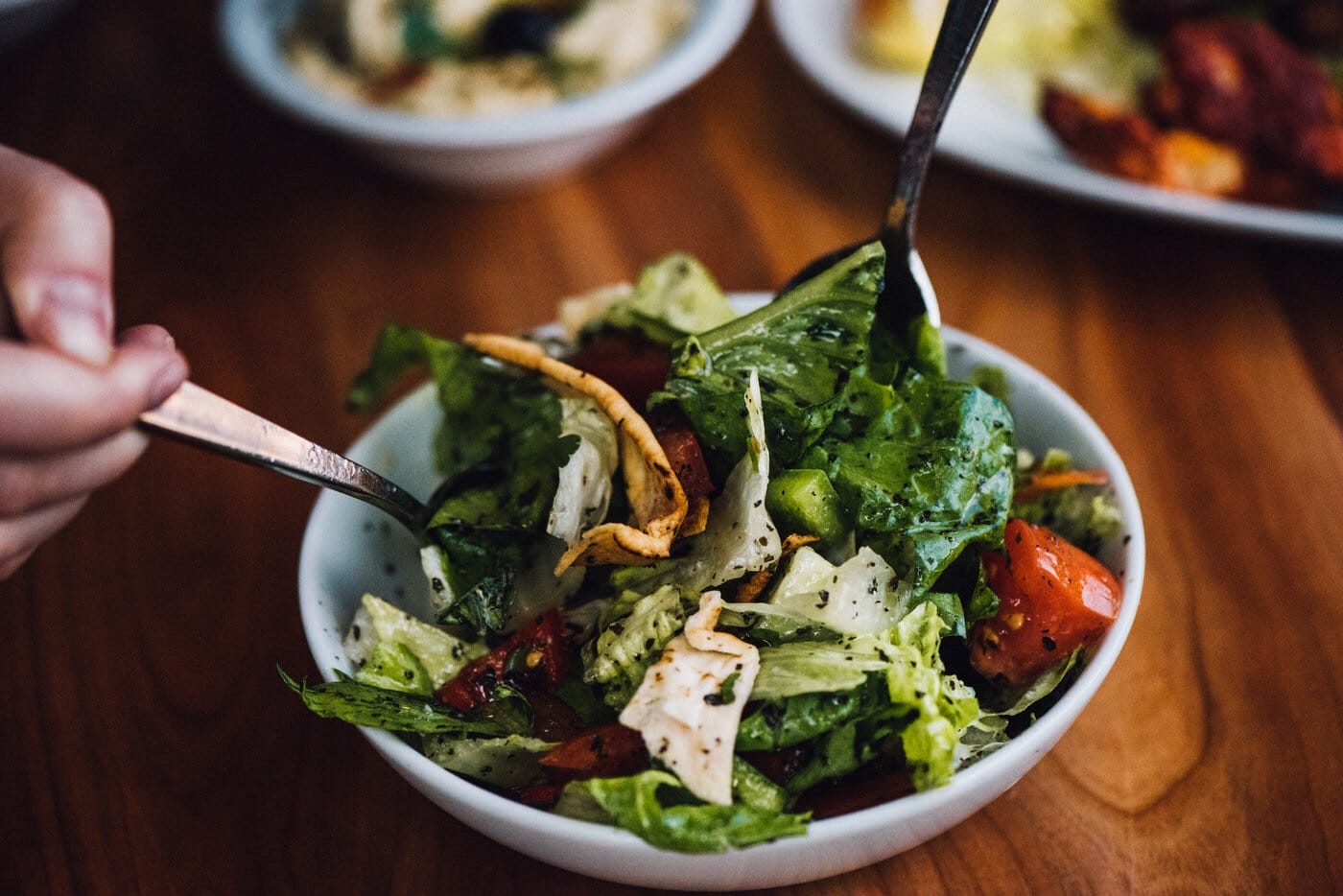 Sometimes the simple things are the hardest to do. And often, we want to eat a satisfying salad made with fresh and quality ingredients — accompanied by a good vinaigrette, of course. So we've put together a list of our favourite places to savour the best salads in Montreal!
When you're in the mood for a little freshness in the summer, there are few things as satisfying as a good salad. Don't get me wrong, when it comes to greens, a salad can be as tasty, filling and delicious as any other dish! While it's had a bad rap in the past as leaving diners hungry and dissatisfied, this dish can be a meal in and of itself when it's made with nutritious ingredients. And so, in our list of places to enjoy the best salads, you'll find restaurants that offer hearty salads to satisfy your appetite for a healthy meal!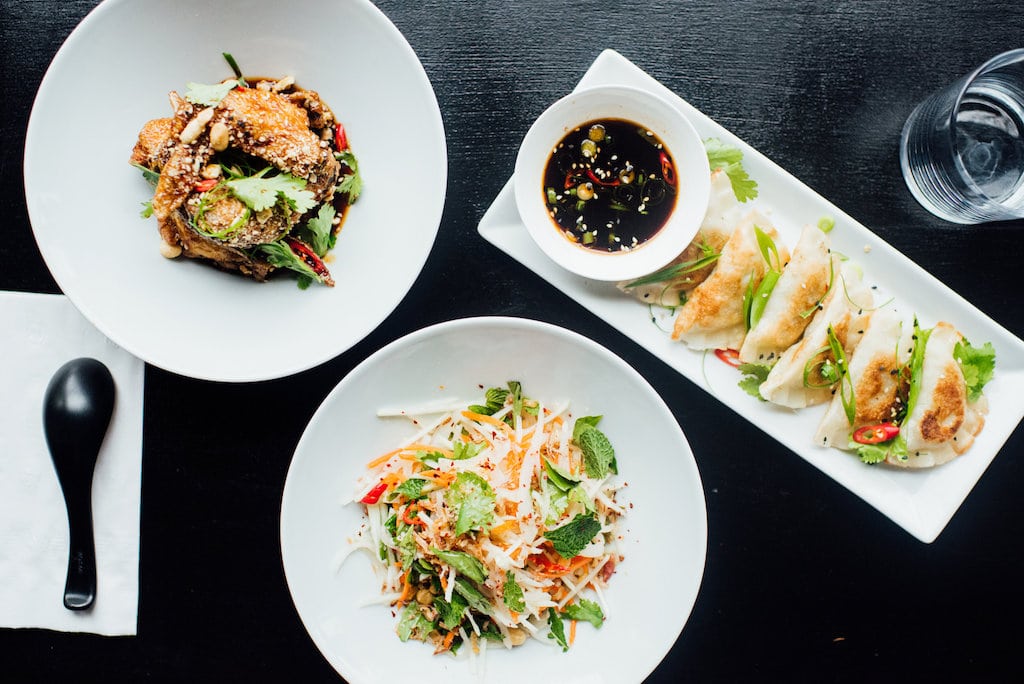 The papaya salad at Cafeden! Cafeden is a very good Vietnamese restaurant in Little Italy. Here, we love to order THE best papaya salad in Montreal. Fresh and delicious, the salad is composed of julienned green papaya, fried squid, and marinated vegetables in a lime, nuoc-mam and peanut dressing, and spiced up just right ($14). It's a must-try every time we visit – which is why it's on our list of the best salads in Montreal.
6576 Boulevard Saint-Laurent
Montréal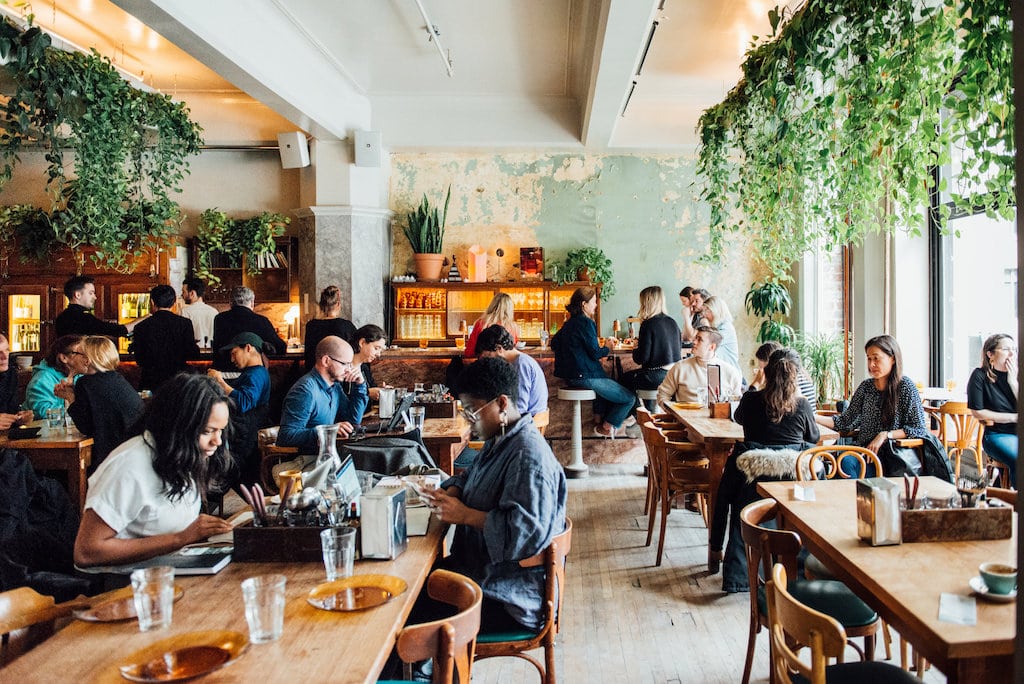 Café Parvis
Ideal for an outdoor brunch or to enjoy a coffee, Café Parvis will delight you. The place is full of lush greenery – both inside and out. We come here to savour pizza, weekend breakfasts, good coffee, and some of the best salads in Montreal. The ingredients are fresh and of high quality, and the flavours are on point! The beautiful space is also part of our list of the most beautiful cafés in Montreal. Note that in summer, the terrace is the perfect spot for a good time under the summer sun!
433 Rue Mayor
Montréal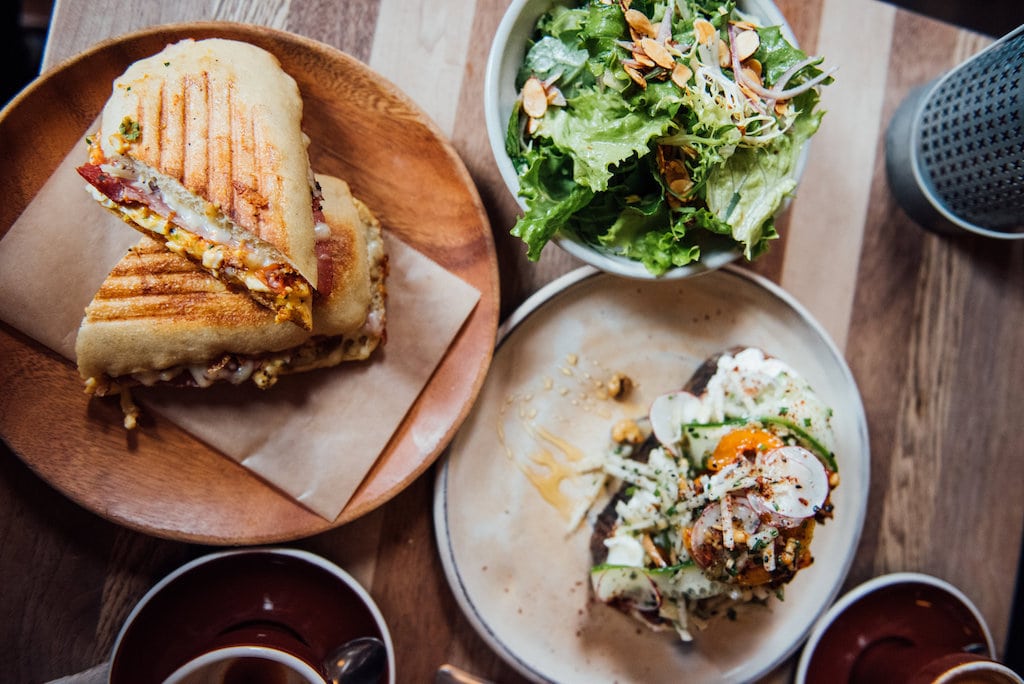 Olive and Gourmando has been around for over 20 years now! We come here for one of the best lunches—and best salads—in town. On the menu we find their mixed vegetable salad with pickled daikon, peanuts, fried shallots, marinated and roasted tofu, fine herbs, soba noodles and a sweet and sour dressing ($23). Their salads are seriously delicious.
351 Rue Saint-Paul Ouest
Montréal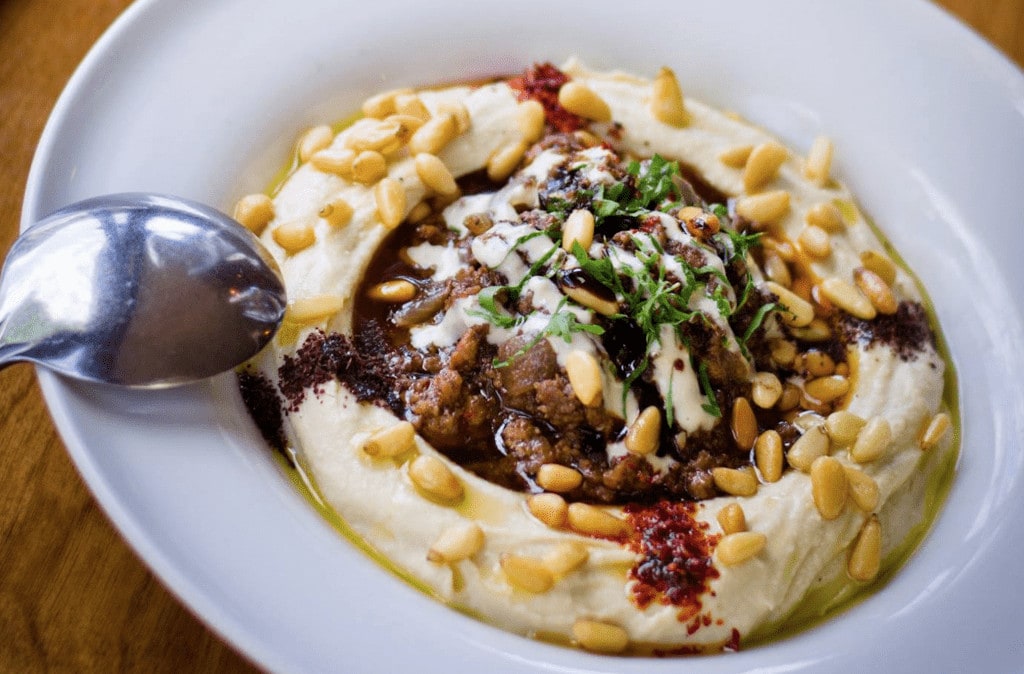 Restaurant Damas
Damas is an exceptional Syrian restaurant where you can savour delicious dishes with exotic flavours in a chic and beautiful space. We have a definite soft spot for the house fattoush salad – one of the best we've ever tasted. The salad consists of fried pita bread, romaine lettuce, tomatoes, cucumbers, peppers, radishes, pomegranate seeds, mint, Aleppo peppers, purslane leaves, parsley and spices (zaatar and sumac) accompanied by a pomegranate molasses dressing. The result is amazing every time: so simple and so delicious!
1201 Avenue Van Horne
Montréal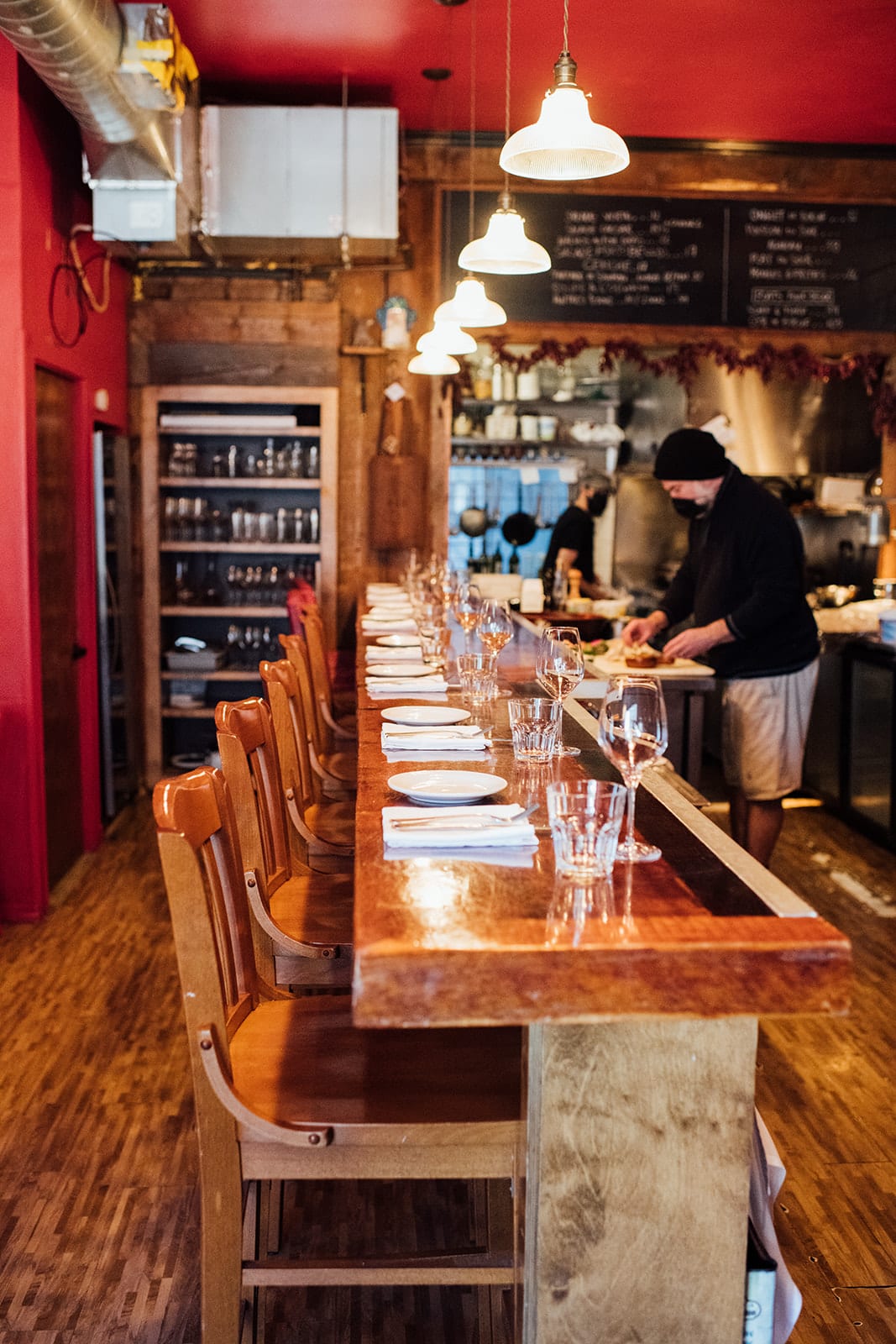 Gus is a comforting restaurant where you can enjoy generous dishes in a friendly atmosphere. One of the classics of the house is the famous Caesar Salad – the best in town (!). Their Caesar includes large chunks of pancetta, anchovies, capers, grated parmesan, good croutons sautéed in duck fat and a few red peppers. The salad is simply exquisite! All this for $14 and for $5 more, you can add caviar.
38 Rue Beaubien Est
Montréal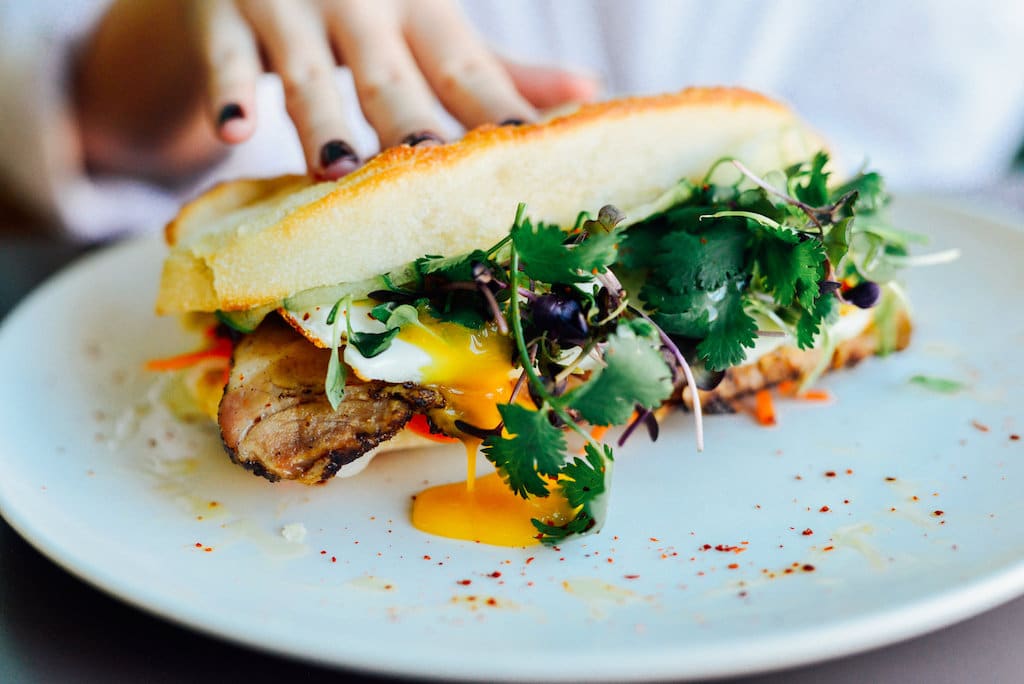 Santa Barbara is one of our favourite healthy and vegetarian restaurants. The menu changes with the seasons and according to what is available, but their salads are always delicious and made with fresh ingredients.
6696 Rue de Saint-Vallier
Montréal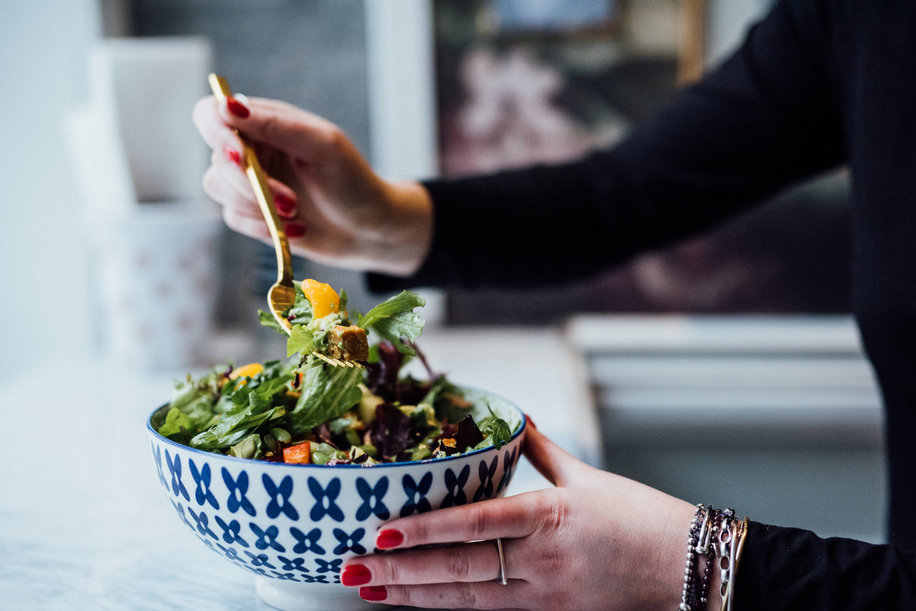 Mandy's is a restaurant and counter offering good salads, soups and juices for take-out. On the menu, you'll find about 15 different salad suggestions, and a few homemade dressings (between $9 and $16). All the salads are rather generous. Favourites include the Asian Salad (romaine lettuce, mixed lettuce, avocado, crispy noodles, mandarin oranges, cherry tomatoes, shredded carrots and roasted sesame seeds with Asian sesame dressing) and the Wolfe Bowl (mixed lettuce, brown rice, arugula, kale, cherry tomatoes, walnuts, avocado, parmesan, shredded carrots and roasted sesame seeds with tamari dressing). You also have the possibility to make your own salad, which almost half of the customers do.
Phillips Square
Montreal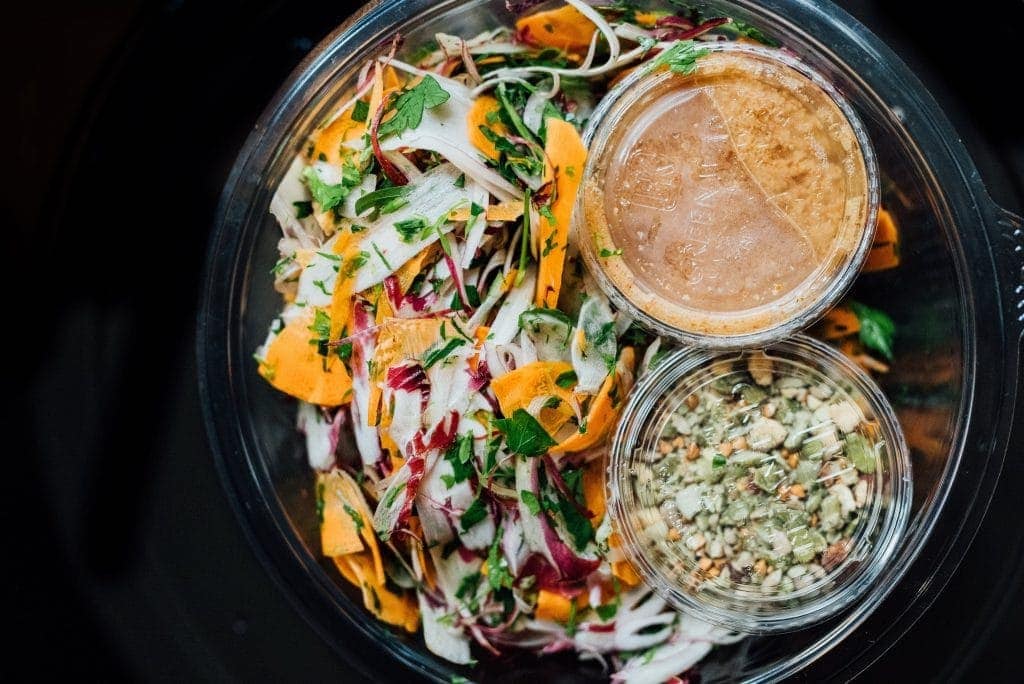 Foodchain
Foodchain is the new food chain that is brilliantly reinventing fast food! The vegetable is the jewel of Foodchain: the ingredients of each dish are assembled whole in bowls. They are sliced up fresh to order, offering a surprising freshness. At Foodchain, you'll find: Beetroot Apple, Radish Kimchi, Kohlrabi Celery, Carrot Endive, Endive Green Pear, Fennel Daikon, Cauliflower Mushroom, Cucumber Pickle and the famous Magic Bread. The vegetable dishes are fresh, hearty and affordable.
1212 Avenue McGill College
Montréal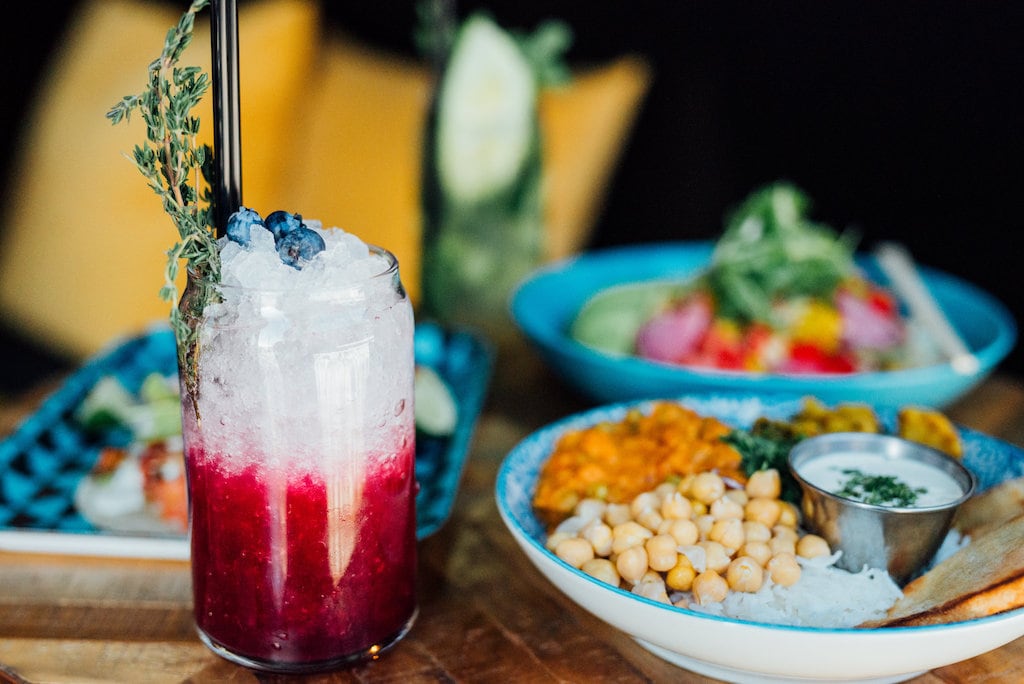 Venice MTL is a fantastic restaurant with three locations on the island of Montreal. Beautifully decorated in a Californian style, we love to eat their delicious poke bowls, smoothie bowls, as well as their very tasty salads! There is always a protein, lettuce, nutritious grain or cereal, fresh herbs and of course delicious dressings to tie it all together! You can also add a choice of meat to each salad for a bit more protein and flavour! Definitely a place to go for a good salad!
440 Rue Saint-François-Xavier
Montréal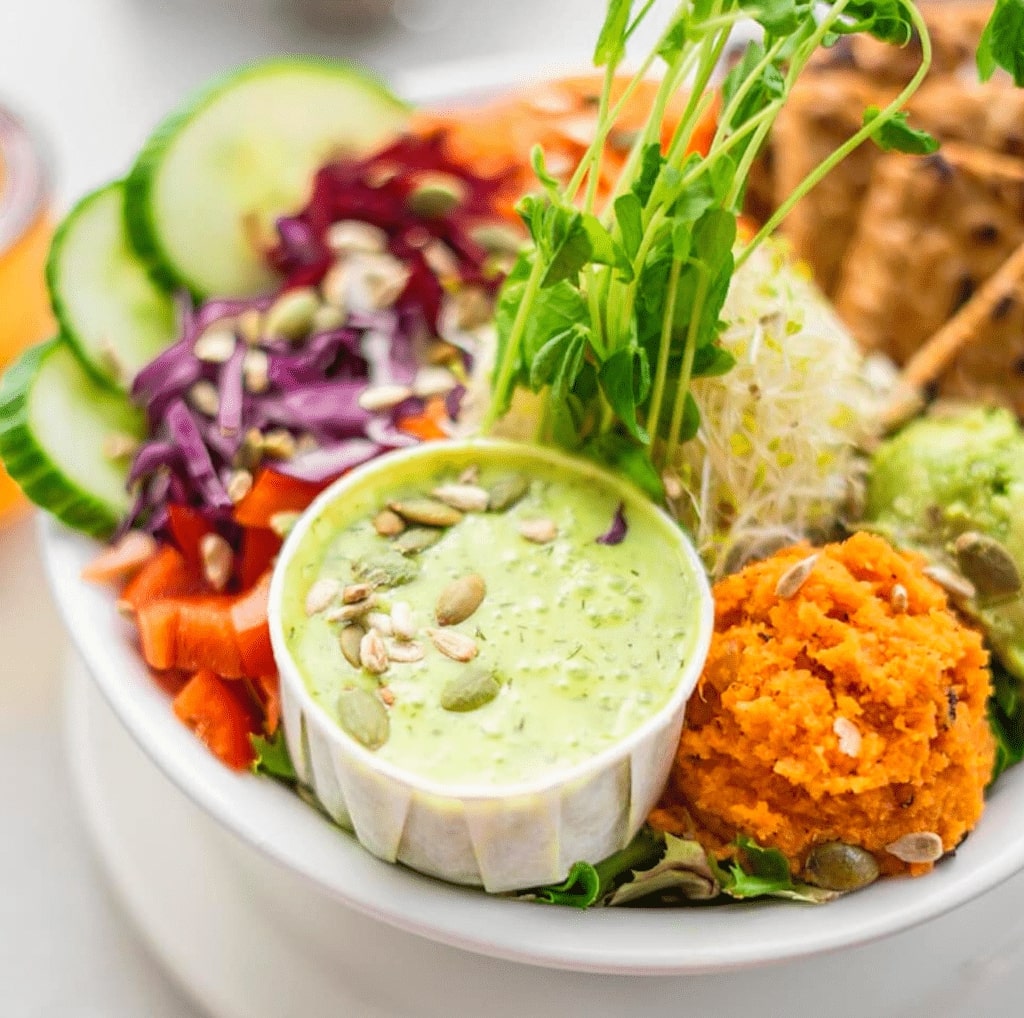 Aux Vivres is well known for being a very successful, nutritious and popular vegan food destination! They have delicious and hearty bowls like the famous dragon bowl. Their copious salads are also classics of the address, filled with lots of good vegetables and various nutritious grains topped with gourmet dressing. The vegan Caesar salad is very popular with its addictive coconut bacon!
4631 Boulevard Saint-Laurent
Montréal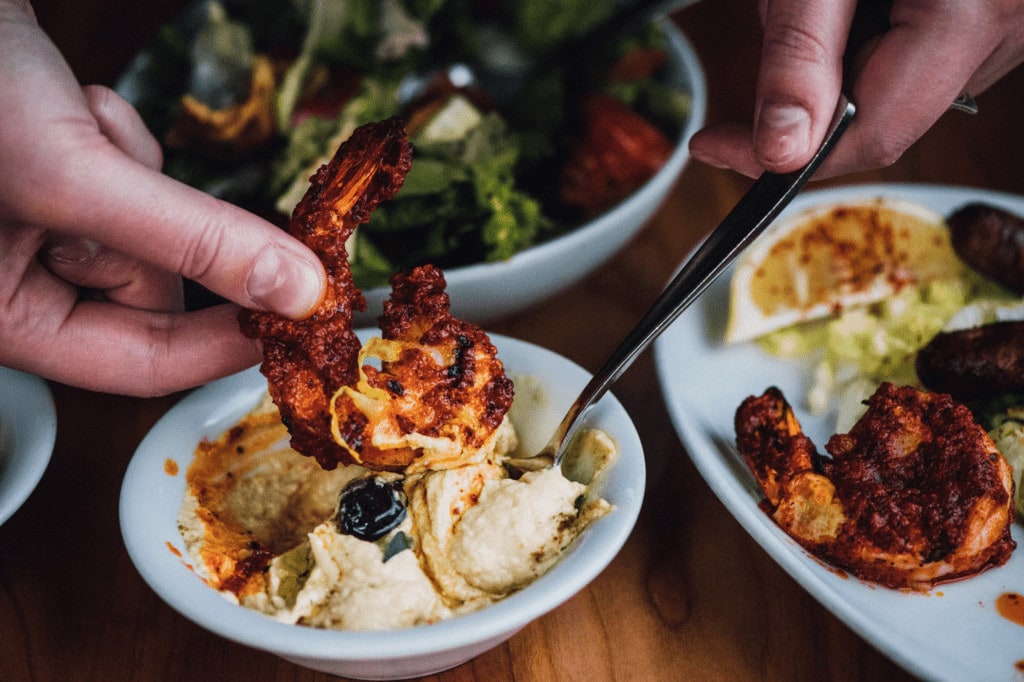 Le Petit Alep is a Tastet, neighbourhood, and Montreal favourite! Just across from the Jean-Talon market, we enjoy delicious Armenian and Syrian cuisine. At Le Petit Alep, we prefer to order several dishes to share so we can taste everything: mezzes, grilled pitas, kebab and of course, salads! Here, we order one of the best fattoush salads in Montreal and several others, each as delicious as the next. Special mention to the shinklish made with fine herb fresh cheese served on crushed tomatoes and onions, with a flé flé and olive oil vinaigrette. We love Petit Alep!
191 Rue Jean-Talon Est
Montréal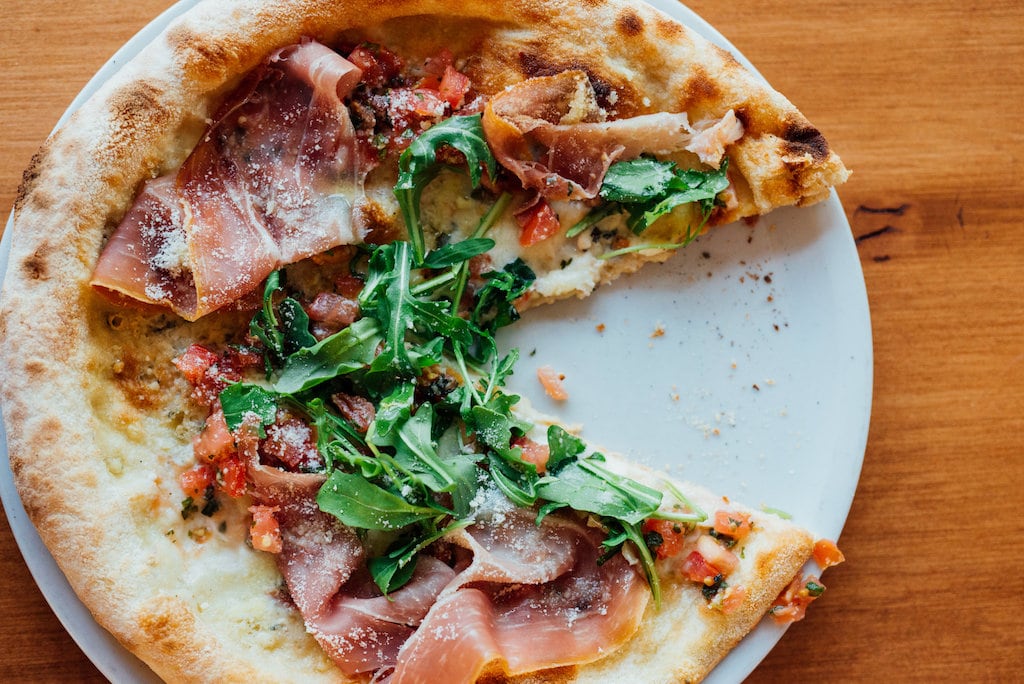 Stella Pizzeria is a very good neighbourhood pizzeria on Laurier Avenue East. They serve delicious pizzas as well as tasty and beautiful salads. We particularly like the beet, orange zest and feta salad as well as the kale and pancetta salad. A nice address where you can eat very well!
1327 Avenue Laurier Est
Montréal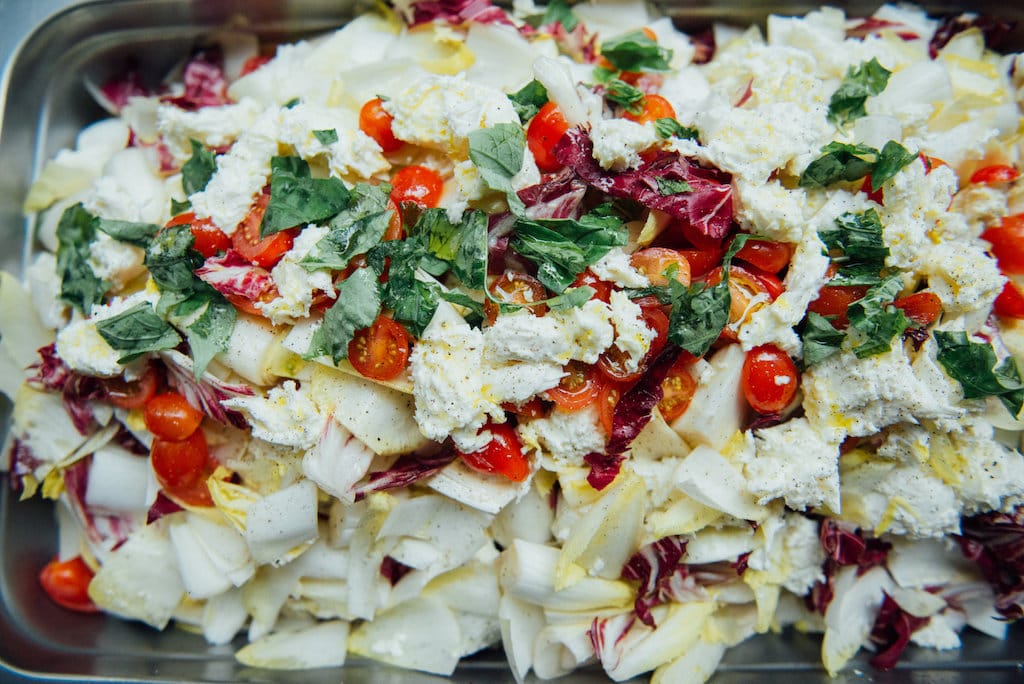 (Temporarily closed). Officina is a lovely gourmet counter and workshop in the Old Port. The entire menu is seasonally driven, and so the menu changes often, but is always delicious! Sandwiches are among the star products of the place, but salads are also very popular! We particularly like the kale salad, which is delicious. Depending on the season, the ingredients of the salads will change, but you can always expect the freshest of products! A very nice place for lunch.
455 Avenue Viger Ouest
Montréal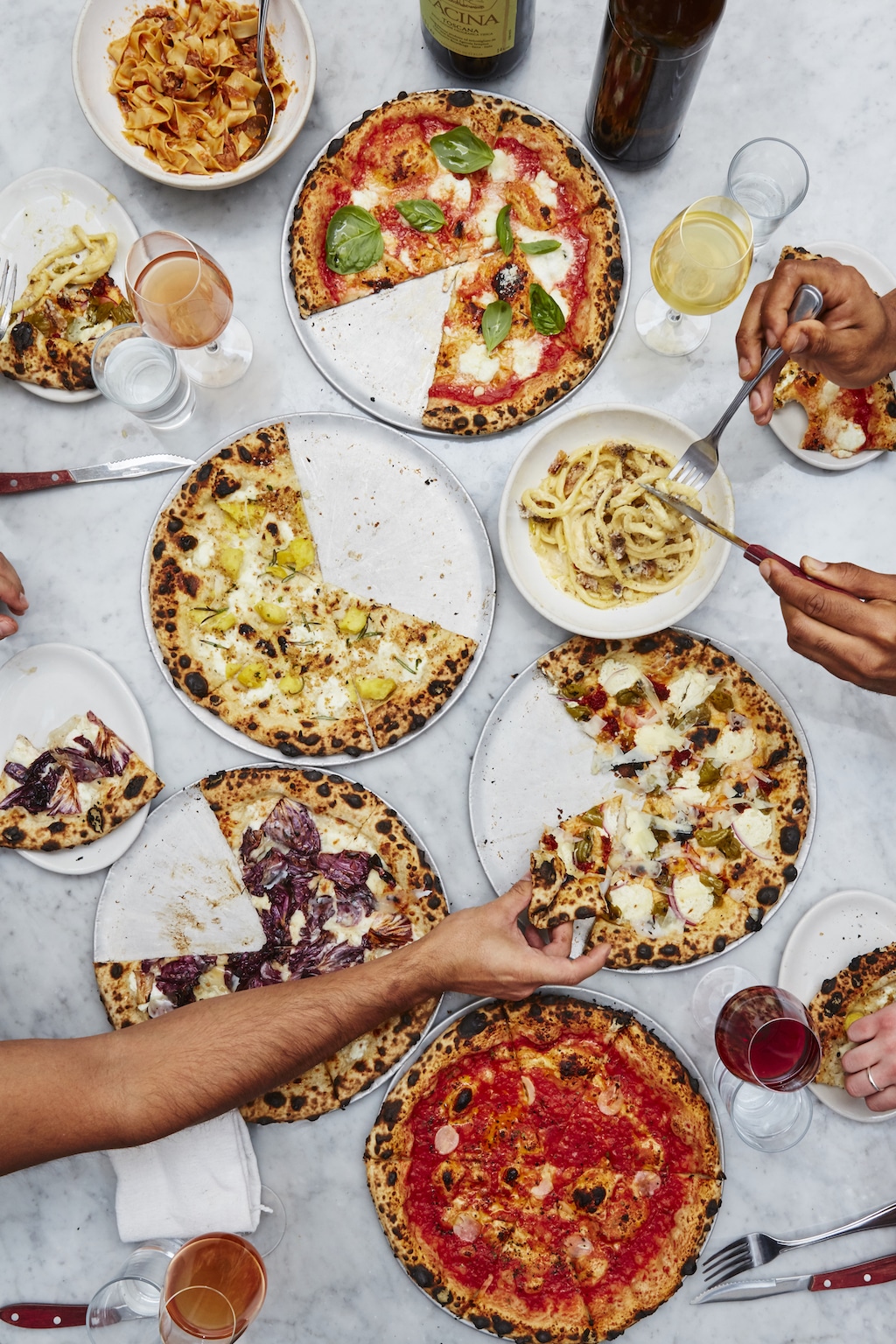 Elena is an excellent restaurant on Notre-Dame Street West. We love it for its friendly service, the beautiful decor, the amazing menu and the wine list that is always natural and very festive! While Elena's pizzas and pastas are delicious, their salads are not to be overlooked! Surprising and hearty, they are all simple, but perfect, and change according to the seasons and the harvests of their back garden. We love them to accompany their pizza and pastas or even on their own.
5090 Rue Notre-Dame Ouest
Montréal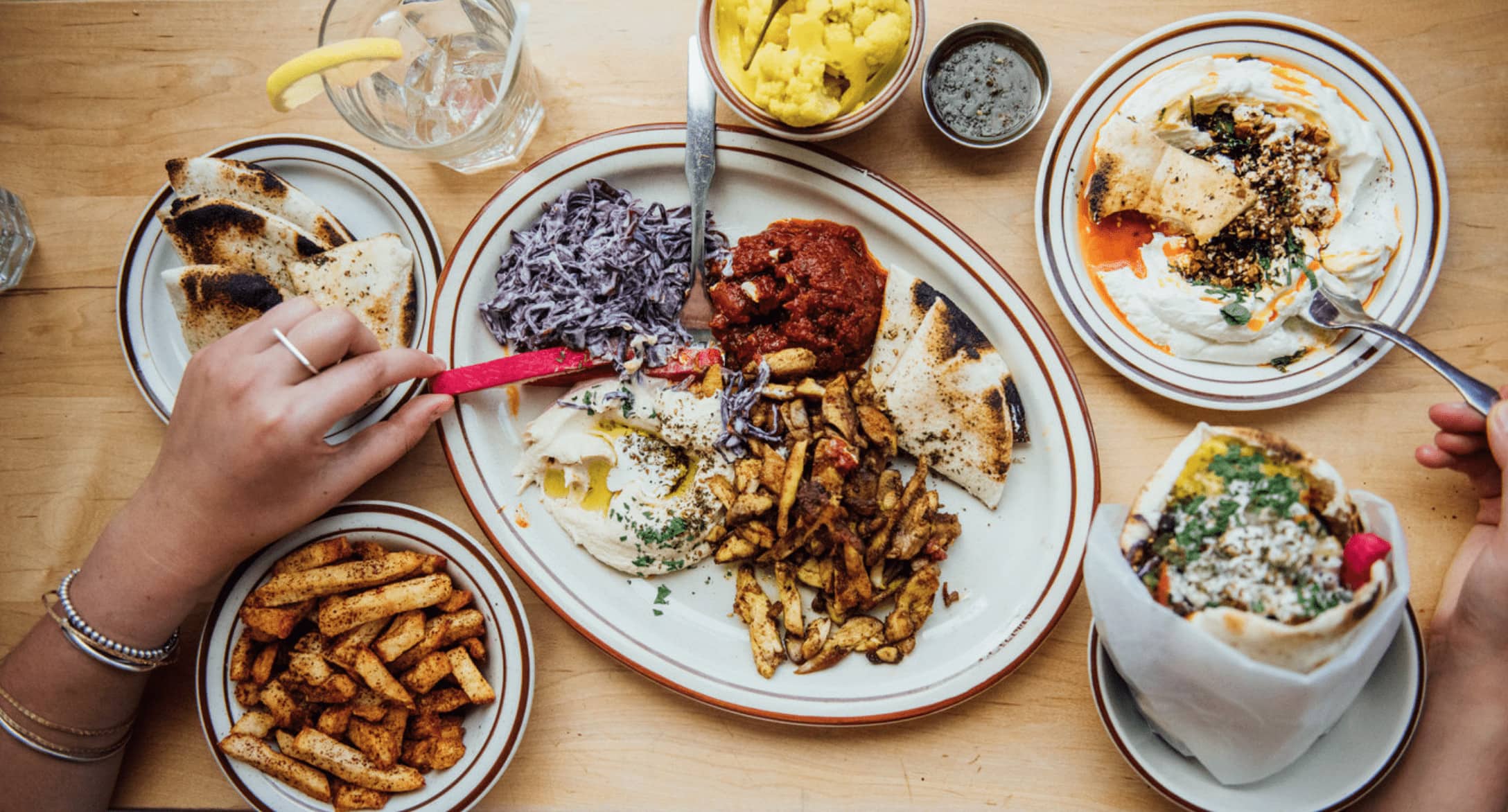 Restaurant Sumac
Sumac is a great Middle Eastern address on Notre-Dame Street West. We love to eat their dishes full of all kinds of delicious ingredients and flavours. Salads are one of Sumac's specialties, and they're all delicious and out of the ordinary: fennel & cauliflower salad with tahini, yogurt, za'atar and dill; green and red cabbage salad; carrot salad with currants, confit lemon, green onion and cumin; and their cooked salad with simmered tomatoes and roasted peppers. We love it!
3618 Rue Notre-Dame Ouest
Montréal
See on map
6576 Boulevard Saint-Laurent Montréal H2S 3C6
433 Rue Mayor Montréal H3A 1N9
351 Rue Saint-Paul Ouest Montréal H2Y 2A7
1201 Avenue Van Horne Montréal H2V 1K4
38 Rue Beaubien Est Montréal H2S 1P8
6696 Rue de Saint-Vallier Montréal H2S 2P7
Phillips Square Montreal H3B 3E9
1212 Avenue McGill College Montréal H3B 4J8
440 Rue Saint-François-Xavier Montréal H2Y 2T3
4631 Boulevard Saint-Laurent Montréal H2T 1R2
191 Rue Jean-Talon Est Montréal H2R 1S8
1327 Avenue Laurier Est Montréal H2J 1H4
455 Avenue Viger Ouest Montréal H2Z 2B8
5090 Rue Notre-Dame Ouest Montréal H4C 1T1
3618 Rue Notre-Dame Ouest Montréal H4C 1P5