Mandy's Downtown: Eating healthy on the go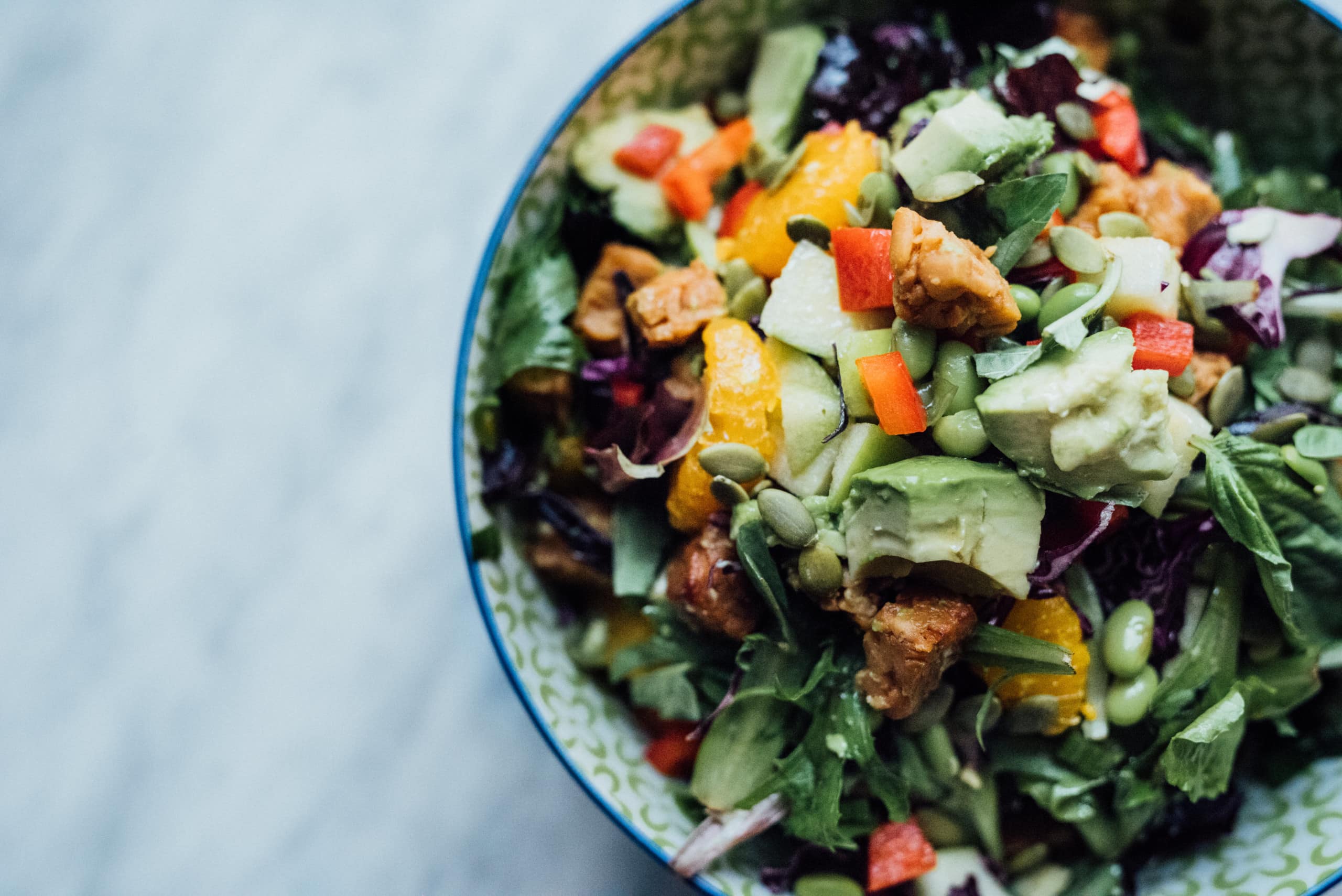 Mandy's

$$
Monday: 11:00 AM – 9:00 PM
Tuesday: 11:00 AM – 9:00 PM
Wednesday: 11:00 AM – 9:00 PM
Thursday: 11:00 AM – 9:00 PM
Friday: 11:00 AM – 9:00 PM
Saturday: 11:00 AM – 9:00 PM
Sunday: 11:00 AM – 9:00 PM


Owner(s) Mandy Wolfe, Rebecca Wolfe
Opened 2004

Accepts mastercard, visa, cash, debit
5 Seats
Is accessible
Mandy's is a chain of restaurants and counters that offers delicious salads, soups and juices for take-out. Founded by sisters Mandy and Rebecca Wolfe in 2004, Mandy's are little oases of freshness and flavour, where you can enjoy a healthy meal without sacrificing pleasure or satisfaction.
Hearty salads that will leave no one hungry
The Wolfe sisters established Mandy's with no experience in the restaurant industry, nor in business or marketing. The idea was to offer a counter where customers could create their own salad, eat healthy, and leave feeling full and satisfied. Their salads are hearty and generous. Whoever you are—whether vegetarian, vegan, carnivore, gluten-free, or omnivore—everyone will find a salad to satisfy their hunger at Mandy's Phillips Square.
Whether at Mandy's Phillips Square or at one of their other locations, the formula is pretty much the same: delicious gourmet salads, comforting bowls and fresh juices to enjoy on site or to take-out.
The menu at Mandy's Phillips Square offers the same delicious salads and homemade vinaigrettes as their other locations. The prices of the dishes vary between $10.50 and $22; while this may startle some, regulars assure that considering the portion sizes, the freshness, and the quality of ingredients used, the price justifies the delicious and healthy meal.
For a satisfying lunch or snack on the go
The salads are copious and very tasty, and will leave no one (even the biggest appetites) hungry. In the winter, you can warm up with very good soups, coffees and their decadent homemade cookies. And just because the place is healthy doesn't mean you can't indulge! Whether you're more salty or sweet, you'll find something indulgent to accompany your favourite salad; organic chips, high quality candies, and signature desserts (like their famous brownies). Plus, they also sell bottles of their popular vinaigrettes for you to enjoy at home.
Like the very first Mandy's—previously located in the back of the Mimi et Coco store on Sherbrooke Street—the small counter at Phillips Square is designed with care. As in their other restaurants and counters, Rebecca Wolfe designed the space; it is characterized by its eclectic mix of floral, rustic and chic touches. With only 12 seats on the outdoor terrace (summer only), the address is designed for grabbing lunch on the go.
In all, there are six Mandy's locations in Montreal; on Laurier West, Sherbrooke Street West, Crescent Street, Ste Catherine West, in Old Montreal, and of course, in Phillips Square. There is also a Mandy's in Laval and in the west end of the city on Salaberry Boulevard.
Written by Sophie Monkman
Photography by Alison Slattery