Le Toasteur Villeray: Comforting neighbourhood brunch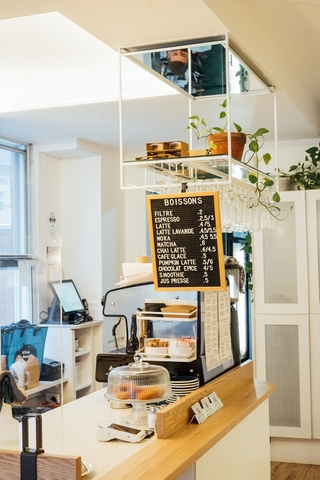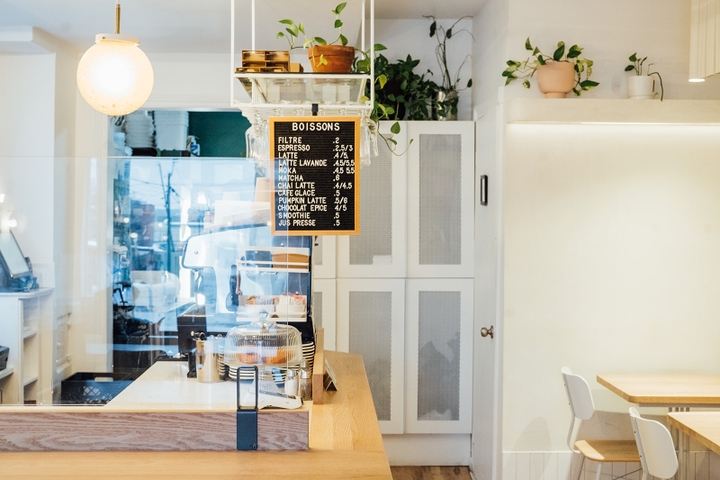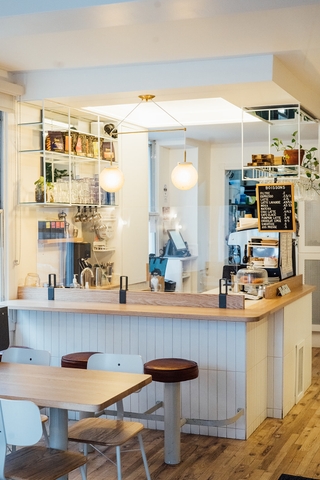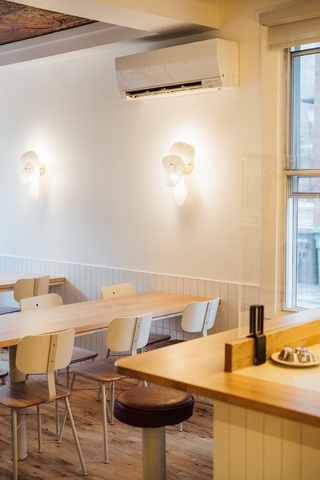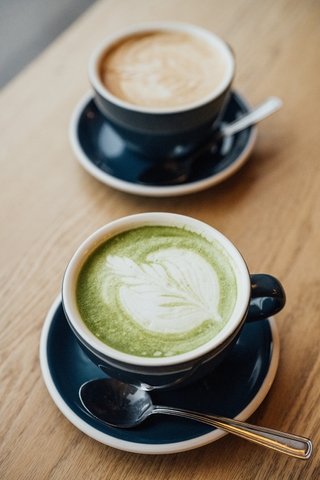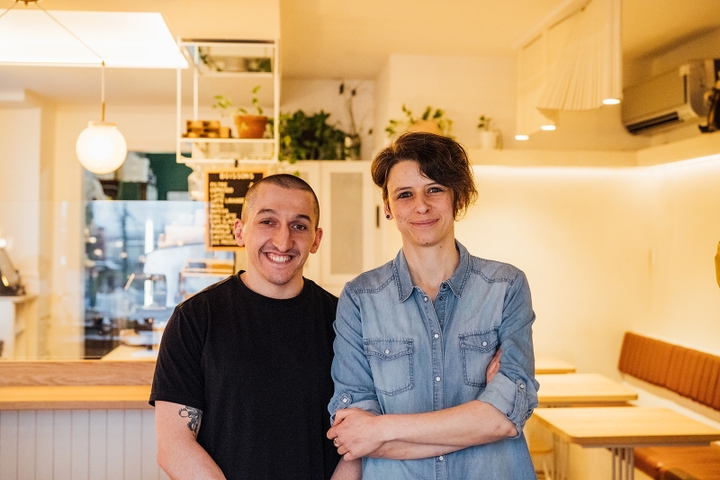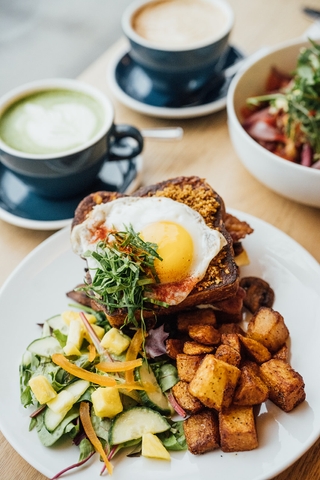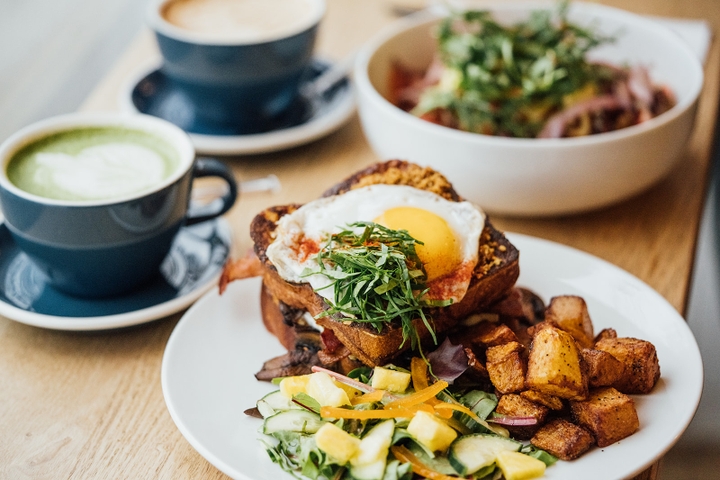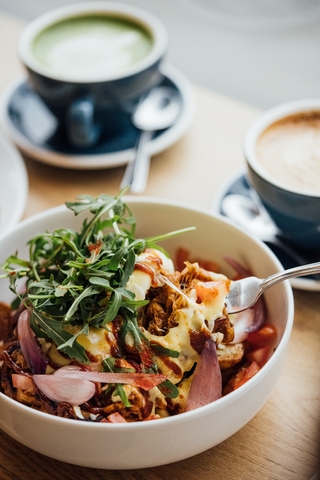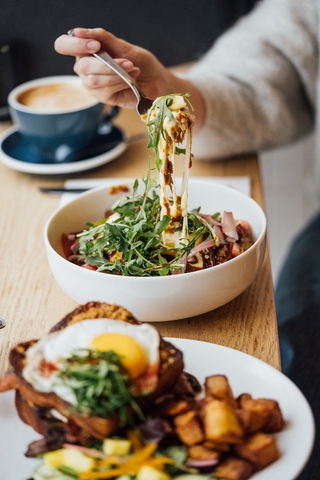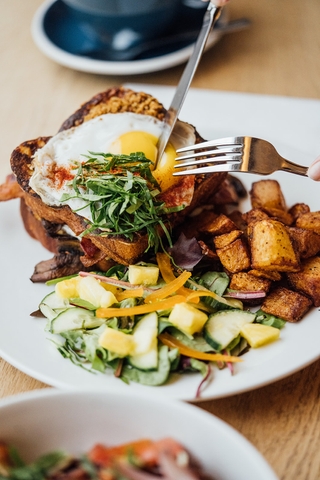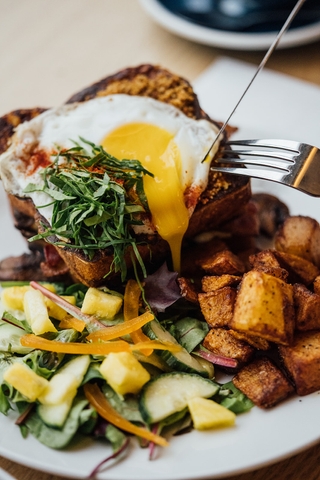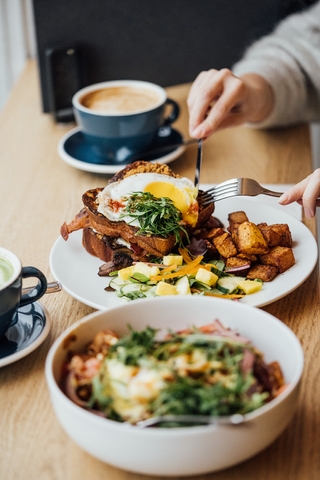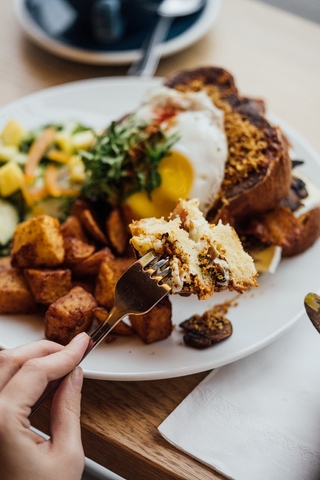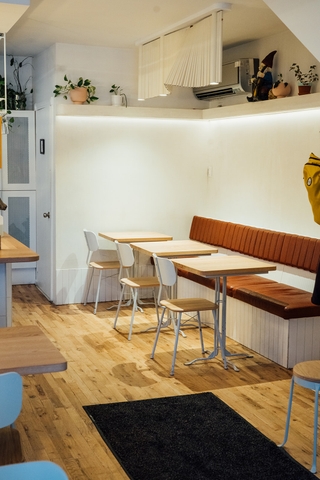 Le Toasteur Villeray

$$
Monday: 8:00 AM – 3:00 PM
Tuesday: Closed
Wednesday: 8:00 AM – 3:00 PM
Thursday: 8:00 AM – 3:00 PM
Friday: 8:00 AM – 3:00 PM
Saturday: 8:00 AM – 3:00 PM
Sunday: 8:00 AM – 3:00 PM


Owner(s) Marc-André , Claudia
Opened 2012

Accepts mastercard, visa, cash, debit
20 Seats
Opened in 2012, Le Toasteur Villeray celebrated its tenth anniversary last May, the day before Mother's Day. Since opening, the small restaurant has been consistently busy and is now firmly established in the community.
Behind the project are Claudia Murray and Marc-André Goudreau. Partners inside and outside of work, they welcome their loyal clientele as if into their own home.
If you've never been to Le Toasteur before, you'll surely fall under the spell of the charming place, which got a makeover during the pandemic. This was thanks to the help of Alphabet Mobilier (for the design), Pulp & Pixel (for the visual identity) and Studio Botté (for the lighting fixtures made of recycled materials). If you were a regular here, rest assured, the delicious brunch dishes and warm service are fixtures!
Brunch that makes you happy
As of 8am each day, they offer generous gourmet plates that will appeal to both classic brunch lovers and those looking for something more decadent. Think breakfast poutine topped with mozzarella, benedictine (brie, courgette, peppers, red onions, kalamata olives, spinach, basil pesto) or fraisinette grilled-cheese (brie, grilled pears in syrup, bacon, strawberry-raspberry compote). There are also some great vegan options on the menu to keep everyone happy.
There is no designated chef here; the whole team works together to create the menu.
For their tenth anniversary, they offered a Matcha Pancakes special (matcha tea pancakes, roasted pears in syrup, vanilla yogurt, strawberry-raspberry coulis, French toast croutons, and toasted sunflower seeds).
Le Toasteur Villeray is a charming address where you will always leave with a full belly. A neighbourhood address that is open every day, and one that you should consider for your next relaxed morning outing.
Written by Inès Duguen
Photography by Alison Slattery