Westmount: Our take-out suggestions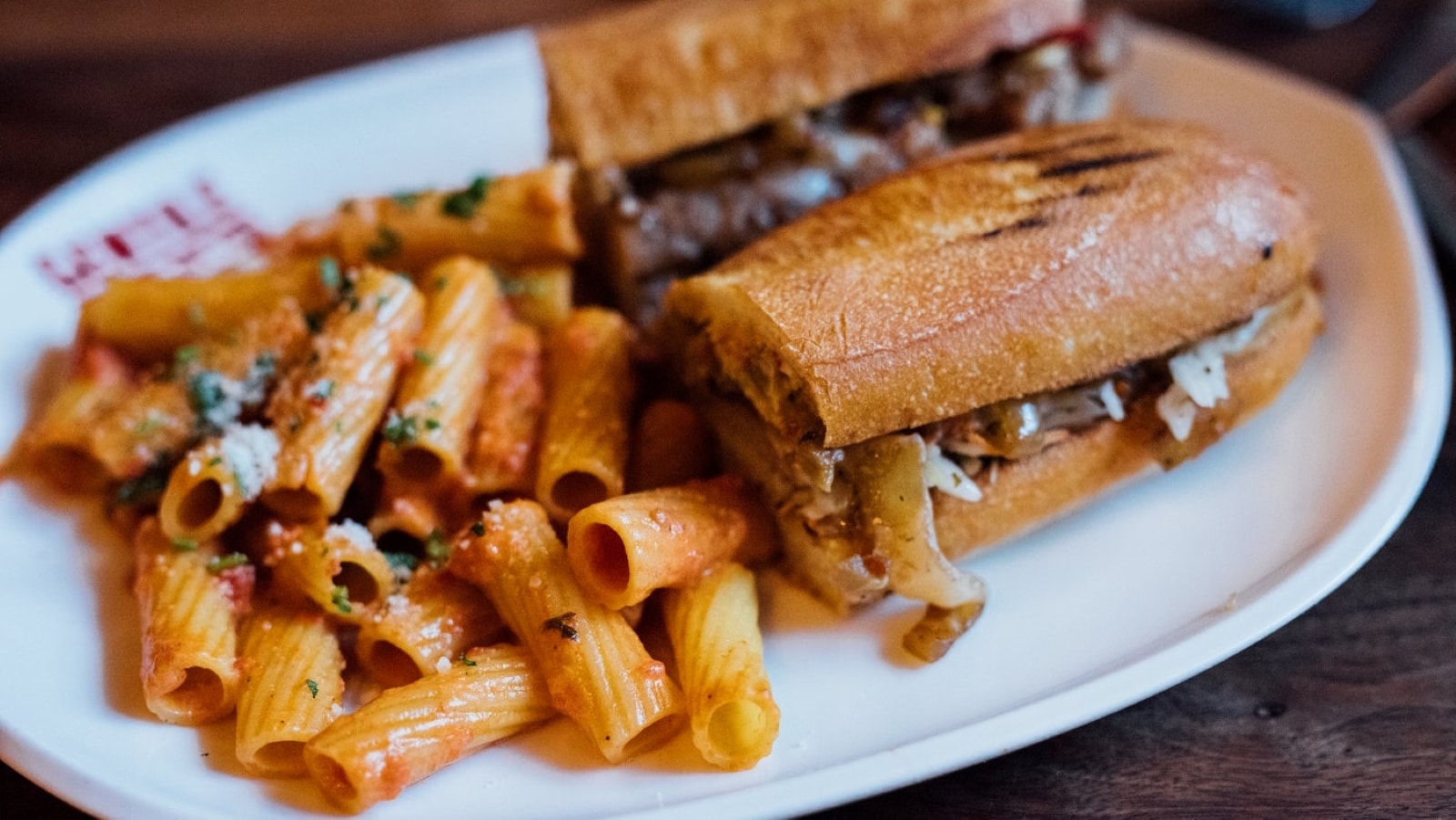 We often have the impression that Westmount is a neighbourhood like any other in Montreal, but we forget that it is in fact a city in its own right; and Montrealers find themselves at one time or another visiting this beautiful city within the city.
Foodies that we are, we're interested in places where we can stop for a meal on the road. Luckily for us (and you), Westmount has several hidden treasures that offer great take-out options and some of our favourite addresses on the island are located here.
To help you navigate the Westmount dining scene, here are some take-out suggestions for when you're in need of inspiration.
For other suggestions, consult the general list of open restaurants that offer a take-out menu. If you're craving a particular dish (burger, dumplings, sushi, pizza…), we recommend consulting our other lists of good take-out places, specifically designed to give you ideas in the particular context of the pandemic. It's always great to discover your neighbourhood and the best it has to offer.
Please let us know if you have any other great take-out ideas in Westmount.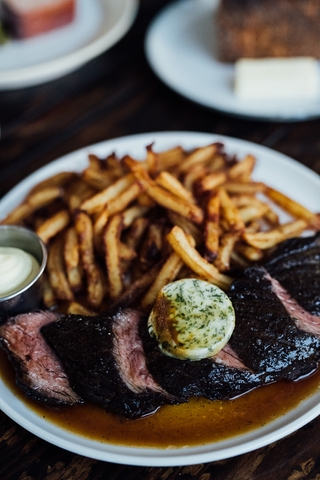 La Franquette opened last November and is the new French-inspired restaurant on Victoria Avenue in Westmount. For the time being, their format includes a "market" section with a selection of beautiful seasonal fruits and vegetables, a "bakery" section, as well as a small homemade grocery section selling superb products such as apple butter, Concord grape jam from Niagara, quince paste or chicken liver. The house also offers hearty sandwiches for lunches on the go. It's hard for us to resist the "ham and cheese" or the lamb baguette with gribiche sauce.
374 Avenue Victoria
Westmount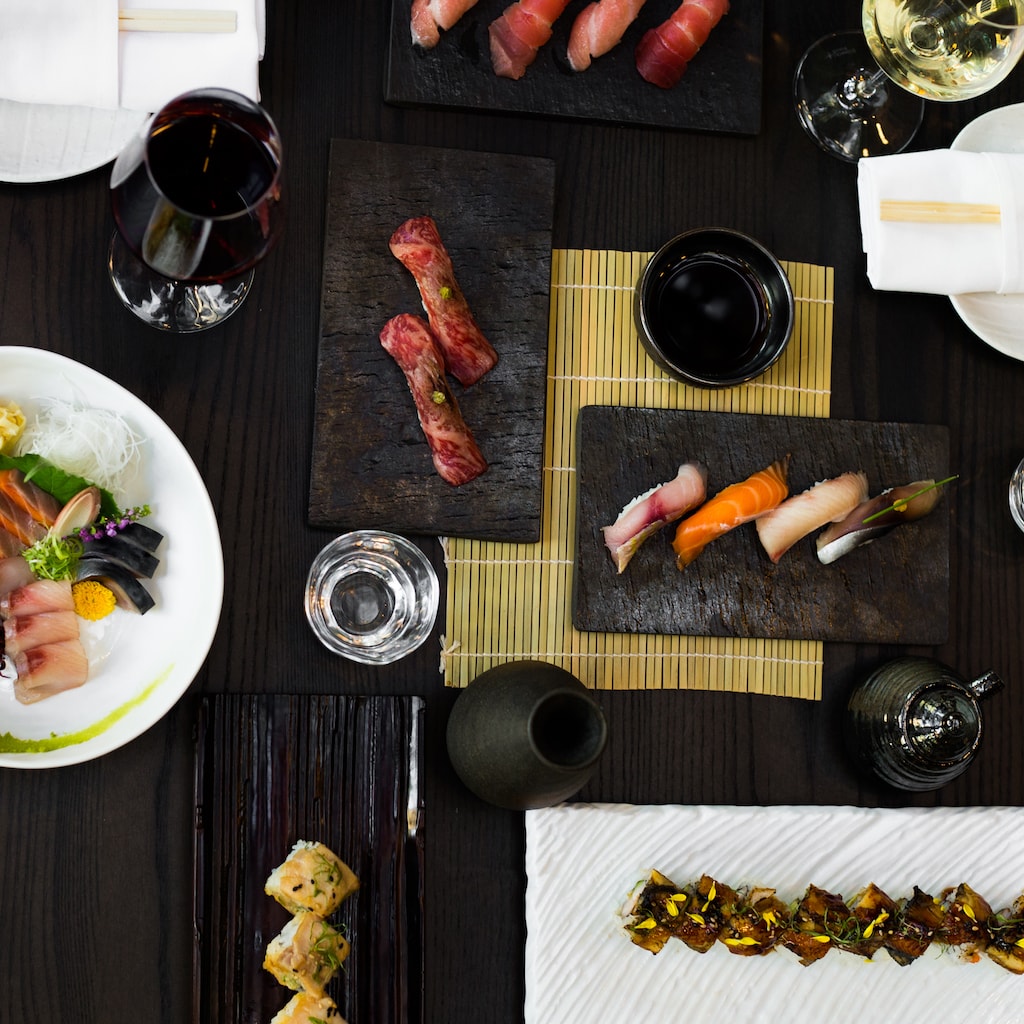 After the success of its counter formula on Peel Street, in August 2018 Ryú opened a second superb address where you can enjoy excellent Japanese cuisine, both modern and traditional. Ryú's plates are executed with great finesse and know-how, sourcing products of remarkable quality. Their fish is always 100% sustainably caught and of certified origin, which is why it is always the star of the menu. The menu features a wide variety of nigiri and sashimi – prepared like in Tokyo – and very little tempura, which was developed for the North American market. Ryú is now included in our list of the best sushi in town, the best Japanese restaurants in Montreal, as well as the best pokés in the city.
4185 Rue Sainte-Catherine
Westmount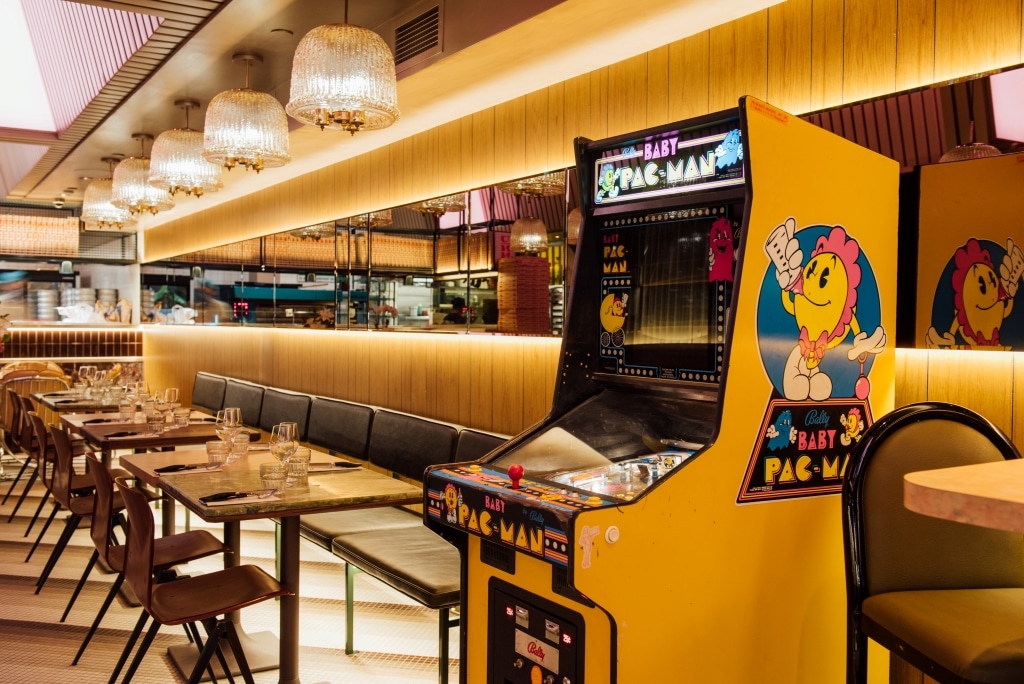 Gentile Pizza Parlour is the new pizzeria that all of Westmount – and beyond – is talking about. The menu is presented in three parts. First, the appetizers with tempting small dishes, chicken wings, mozzarella sticks or Caesar salad. Second, the pizza offering (which is the highlight of the show) is divided into two categories: the 16-inch pizza or the square Sicilian "Brooklyn Style" pizza. Our favourite is the white truffle and seven cheese pizza at $34 (ricotta infused with cipollini onions, house blend of asiago cheeses, taleggio, truffle honey). For dessert, the "sexy soft-serve ice cream" garnished with either lemon and pistachio biscotti or homemade pie with chocolate crust, banana cream and coconut, is the perfect way to cap off a satisfying meal.
4134 Rue Sainte-Catherine
Westmount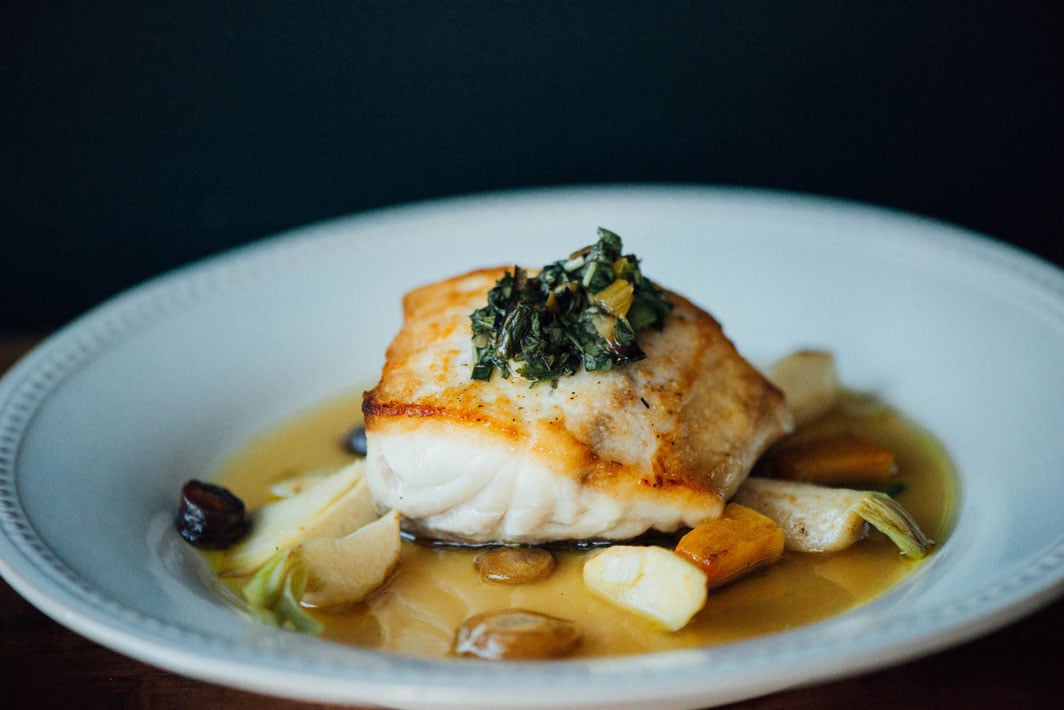 Taverne sur le Square
Taverne sur le Square is a chic, must-visit restaurant in Westmount that offers great food in a beautiful setting. The restaurant's fine dining menu is conceived by executive chef and co-owner Stephen, and offers market cuisine with Italian and French influences. The menu offers appetizers, salads, pastas – mostly homemade – and main courses of poultry, fish, seafood and meats. The menu also features the house classics, which have been on the menu since opening and remain as popular as ever – salmon tartare, the famous Caesar salad, meat rigatoni and macaroni and cheese. The restaurant also offers nightly specials and the main menu changes monthly depending on what's available and in season.
1 Carré Westmount
Westmount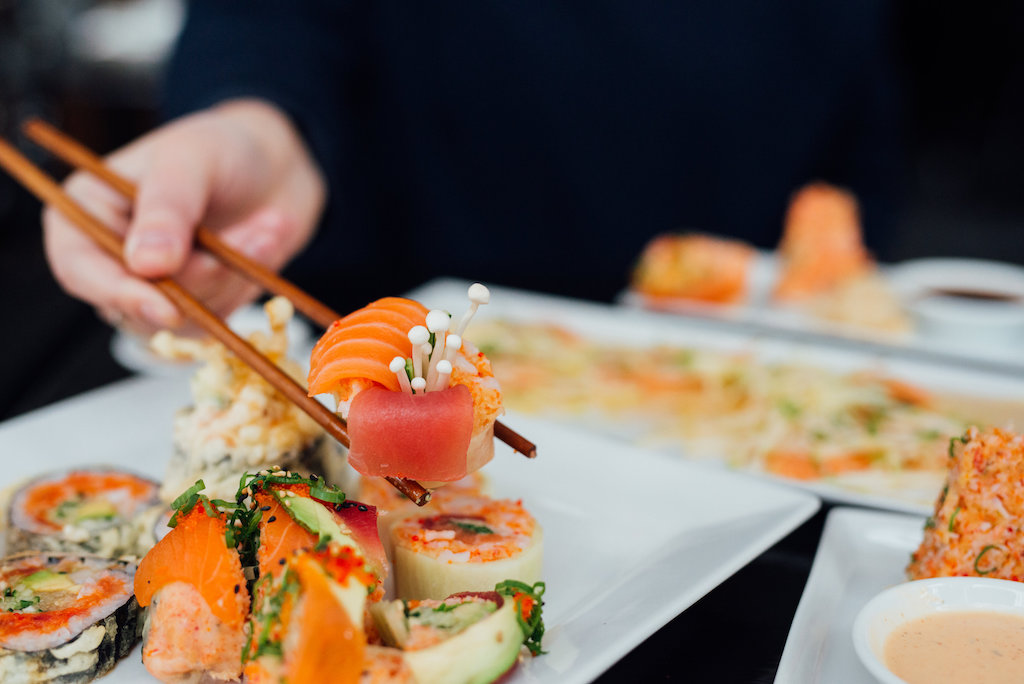 Le Saint Sushi Westmount situé sur l'avenue Greene offre au quartier une adresse où savourer parmi les meilleurs sushis de Montréal ! Le concept est le même que sur la rue Duluth : un mélange de la culture québécoise et de toutes ses influences et met de l'avant des sushis bien faits, axés sur la fusion, les sauces et des produits d'une impeccable fraîcheur. On trouve aussi quelques soupes, salades, sashimis et pommes, Sapins de Noël (un classique de la maison), sushis, sashimis et makis. Le menu compte une quarantaine d'options et tout y est assez exquis, ce qui fait de l'endroit un des meilleurs restaurants de sushis de Montréal — coup de cœur pour le sashimi et pomme, les Sapins de Noël, le Michael Jackson, Beatles et Bob Marley ! 
1359 Avenue Greene
Westmount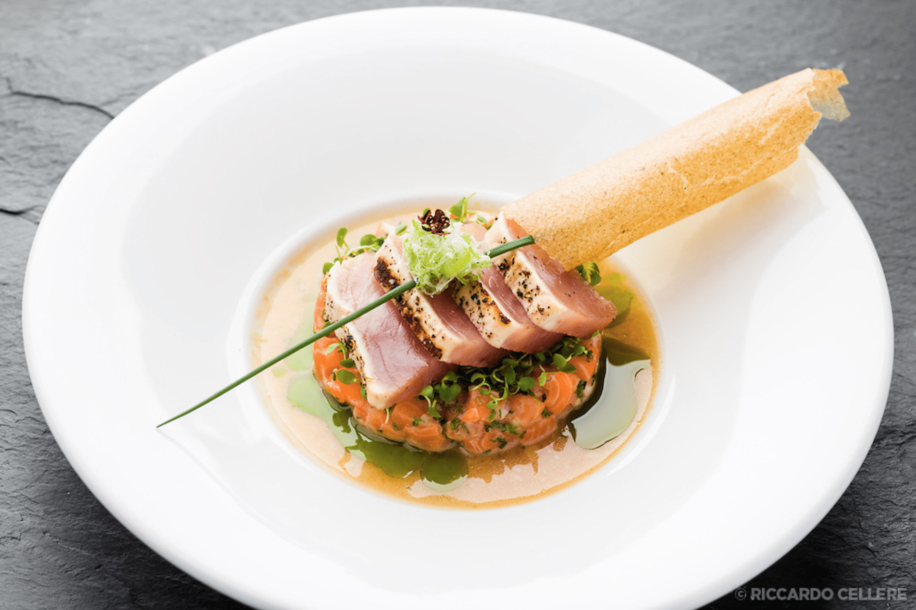 Park Restaurant opened its doors in 2011 in Westmount. Since then, chef-owner Antonio Park's establishment has become a must in town to enjoy excellent Japanese cuisine with Korean and South American influences. The specialty of the house is certainly the freshness of the fish, which is available in various forms, from the daily catch to some of the best sushi in town! Park also offers an excellent tasting menu that changes daily. Thanks to the restaurant's huge rooftop vegetable garden and the 40,000 bees that make the restaurant's honey, their products couldn't be more fresh or more local. To round off the lovely meal, Bertrand Bazin (Café Bazin, ex 357C, and now a partner in Antonio Park), makes delectable desserts.
378 Avenue Victoria
Westmount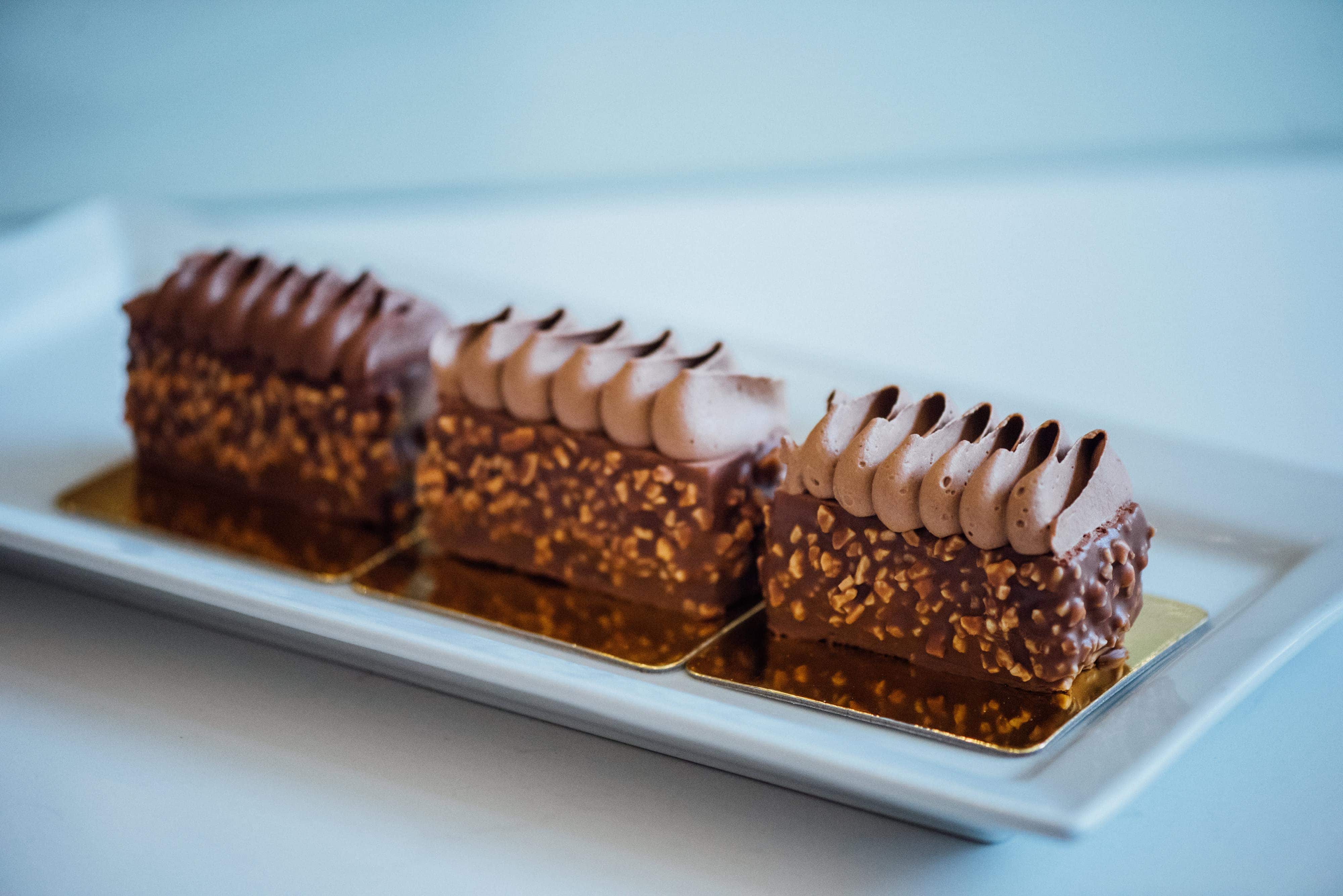 Café Bazin is the result of the collaboration between renowned chefs Antonio Park and Bertrand Bazin. Its offering of delicious sweet and savory classics of French gastronomy is a great addition to the neighbourhood! On the savory side, Chef Takeshi Horinoue prepares delicious comfort food ($7-$24). Carefully executed, the menu offers the classic vol-au-vent, ratatouille, boeuf bourguignon or an irresistible Paris Brest with poultry liver mousse and foie gras, for which we truly fell in love with! Served at lunchtime between 11:30 and 14:30, these savoury dishes are of course accompanied by a good glass of wine. On the sweet side, there are many exceptional classics (between $1.50 and $10) such as crème brûlée and crème caramel. The establishment also serves delicious pastries and breakfast plates in the morning.
380 Avenue Victoria
Westmount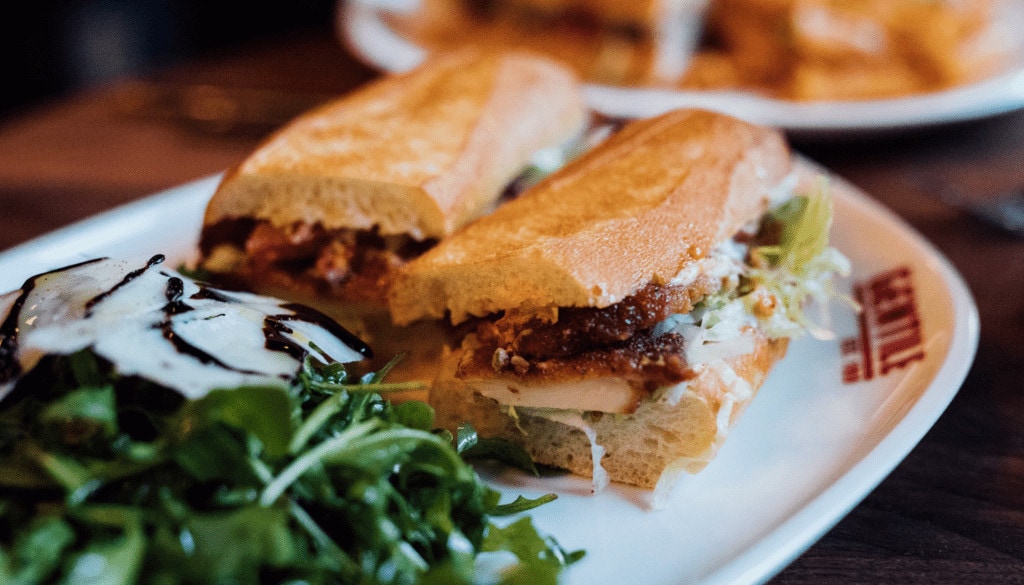 In November 2016, Anthony Gentile Junior finally convinced his father to open a new Cafe Gentile in Westmount. The result is great: Cafe Gentile Westmount feels like it's been around forever and now offers a beautiful space in which to enjoy the classics of the house. Among the classics is the authentic sandwich of breaded chicken, lettuce, tomato and bomba. This is usually served with an arugula salad and their famous house iced tea (prepared with a homemade lemon granita). Other favourites include the Italian sausage, lettuce, eggplant, caramelized onion, bomba and mayonnaise sandwich – as well as the delicious Caesar salad! Westmount's Cafe Gentile is certainly a great Italian cafe, but from 5pm onwards, the place becomes a "real" restaurant where you can enjoy delicious classic Italian dishes from Southern Italy – all recipes from Anthony's mom. Evening classics include homemade gnocchi, meatballs with ricotta and eggplant parmesan.
4126 Rue Sainte-Catherine
Westmount
See on map
374 Avenue Victoria Westmount H3Z 2N4
4185 Rue Sainte-Catherine Westmount H3Z 3K2
4134 Rue Sainte-Catherine Westmount H3Z 2Y5
1 Carré Westmount Westmount H3Z 2P9
1359 Avenue Greene Westmount H3Z 2A9
378 Avenue Victoria Westmount H3Z 2N4
380 Avenue Victoria Westmount H3Z 2N4
4126 Rue Sainte-Catherine Westmount H3Z 1P4