Bistro La Franquette: Westmount charm and conviviality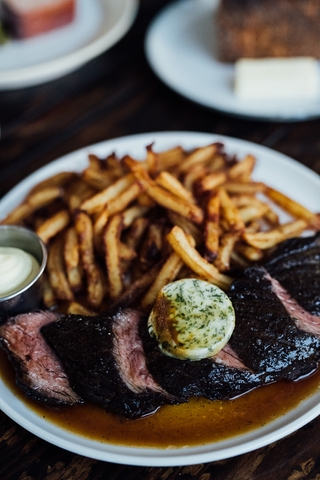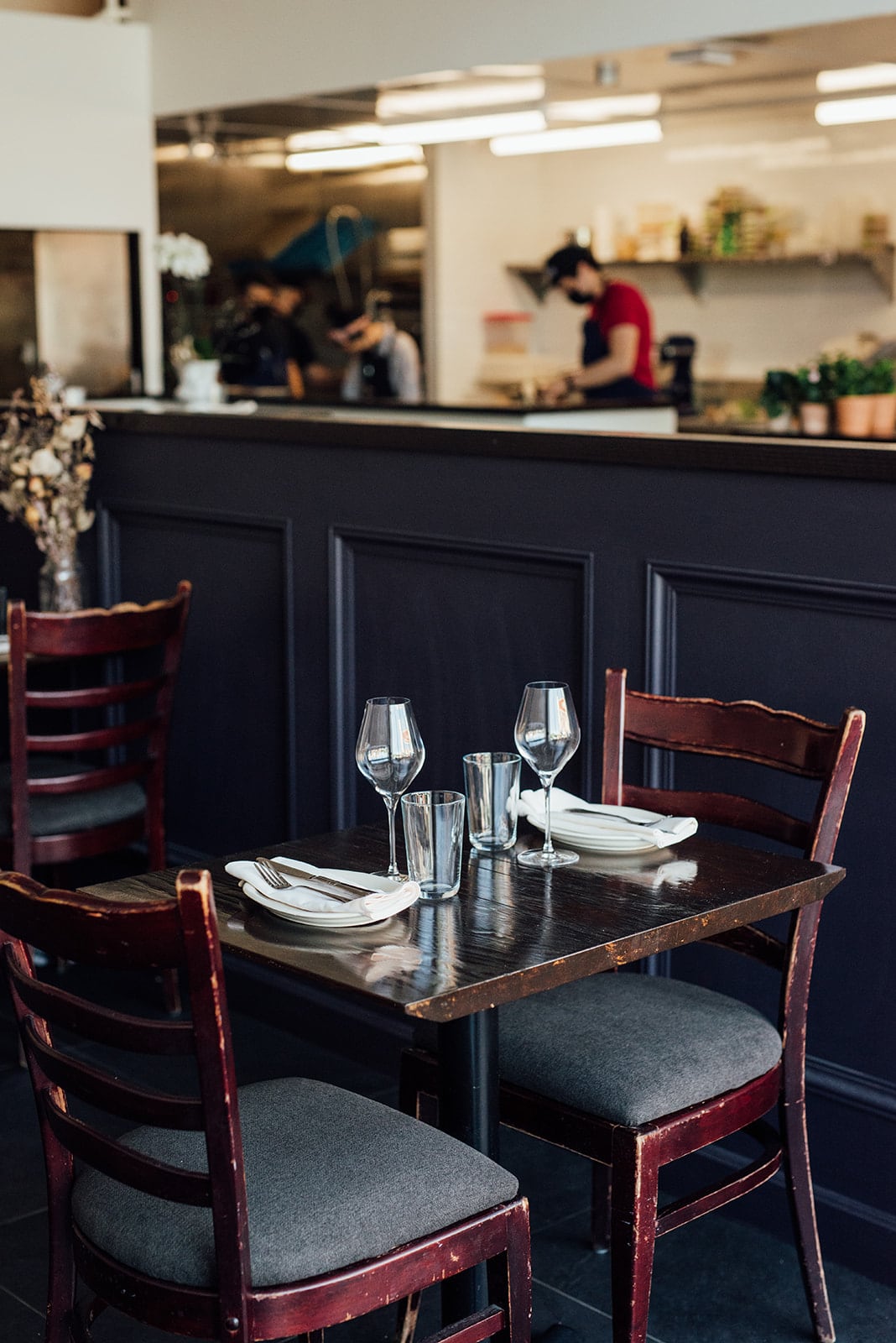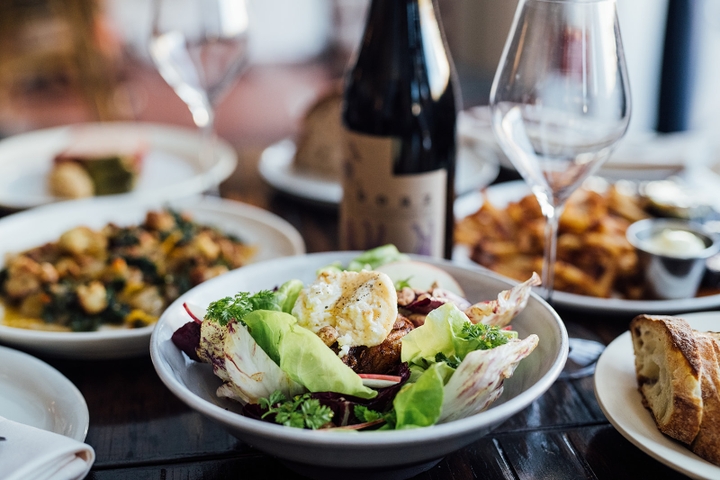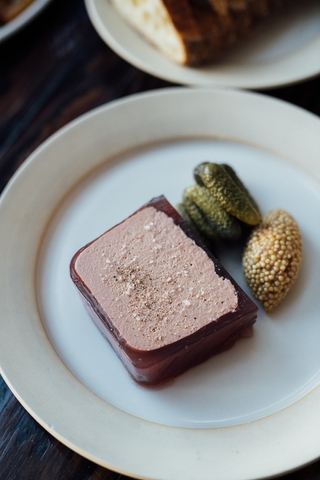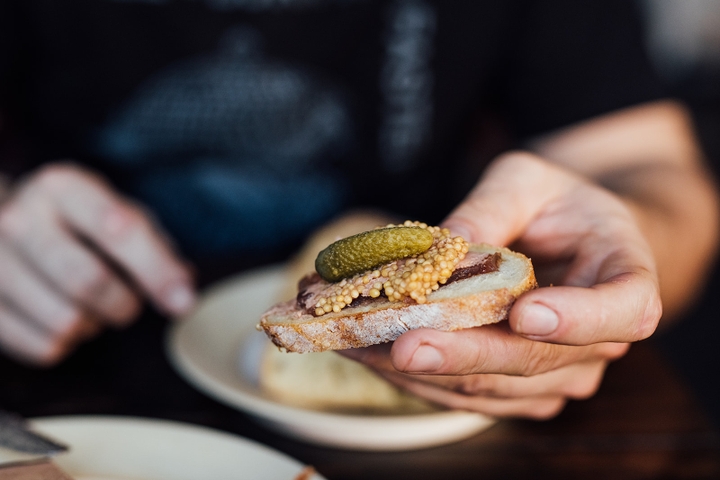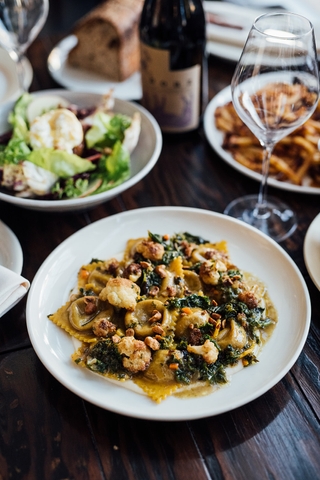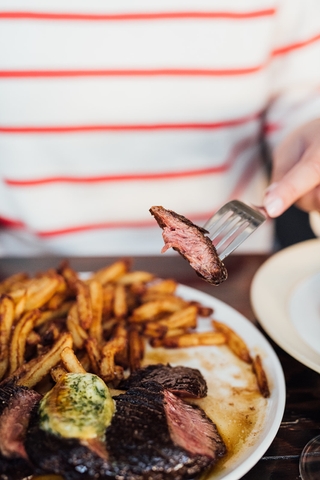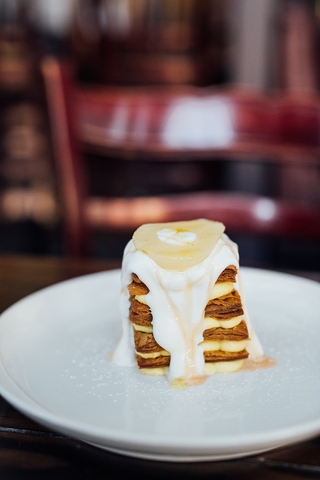 Bistro La Franquette

Monday: Closed
Tuesday: Closed
Wednesday: 6:00 – 11:00 PM
Thursday: 6:00 – 11:00 PM
Friday: 6:00 – 11:00 PM
Saturday: 6:00 – 11:00 PM
Sunday: 6:00 – 11:00 PM


Owner(s) Renée Deschenes, Elias Deligianis
Chef(s) Elias Deligianis
Host Renée Deschenes
Sommelier Renée Deschenes
Bartender n/a
Opened 2021

Accepts mastercard, visa, amex, cash, debit
40 Seats
Accepts groups
Much more than a bistro
As the general situation of many restaurants seems to be back to normal after months of uncertainty, chaos and for some, insecurity, we were tempted to revisit Bistro La Franquette.
Using the word "bistro" in Westmount is a bit daring, as this borough does not really fit the definition. According to Merriem-Website, a bistro is "a small or unpretentious restaurant." However, that's what the people behind this establishment have managed to accomplish. Chef Elias Deligianis and his sommelier accomplice Renée Deschenes, both of whom hail from the chic restaurant Pastel in Old Montreal. Renée is as talented at putting together an irresistible wine list as her colleague is with his impeccable plates.
Elegant dishes
You sense when you walk in that you're in for a treat, and that's exactly what happens as soon as Jasmine, a model of thoughtfulness and attention, takes over. The menu is simple, precise and evocative. Perfectly balanced starters included an autumn Salad for us — apple, rösti, airy goat cheese, praline almonds — and a chicken liver parfait in jelly for a neighbouring table — gherkins, homemade mustard, baguette — which evoked sounds of enjoyment from the whole table.
In order to properly understand the establishment and to tell you more about it, I had asked a Frenchman — an occasionally grumpy aesthete — and his wife — an Italian woman with very good taste — to accompany me.
With little yelps of delight, he engulfed his pasta — a plate of tagliatelle, roasted guinea fowl leg, seasonal mushrooms, pecorino, tarragon. His wife asked me to tell you how divine her ravioli was — stuffed with sweet potato, and served with cauliflower, Swiss chard and hazelnuts. Done and done.
My choice was another take on the "guinea fowl" theme: roasted guinea fowl breast, cabbage cigar, and mashed potatoes. Tasty, delicate, and jubilant are the words that came to my mind after having dutifully cleaned my plate with a nice slice of sourdough bread (accompanied by a small jar of home-made butter).
Warm decor
As for the decor, it is also home-made with the help of the owners' friends. The paintings that adorn the space were created by Dave Arnold (aka Mr. Sign), the logo is the work of Paul Labonté. The plates were made by Pauline Dejordy, the mother of Jason Morris, former chef of Pastel. For all graphic design, Lily Cowper also works with the team on the floor.
As La Franquette opened in the middle of the pandemic, we were thrilled to return and enjoy a complete dining experience. All the elements are there to account for the success of this beautiful restaurant, which is a bistro in name alone.
Written by Jean-Philippe Tastet
Photography by Alison Slattery