Hot cross buns: Where to find them before Easter?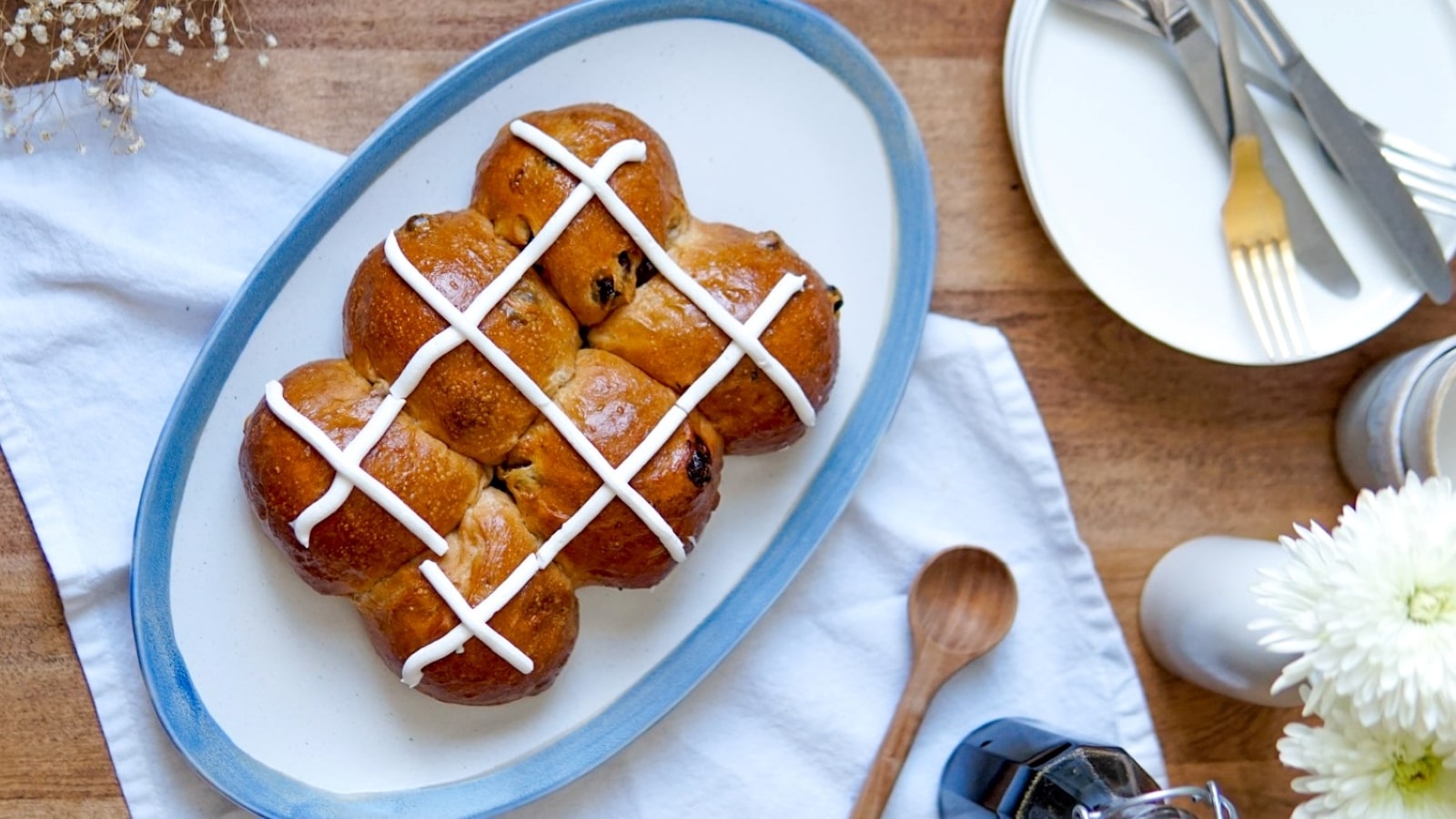 Hot cross buns: where to find them before Easter?
It seems like only yesterday that we celebrated Easter confined for the first time. We'd love to tell you that it's not the case this year, but at the time of writing the odds seem very low. Who knows, maybe the tide will turn? After all, we need to keep hoping, right? That said, there is one constant in all this chaos; hot cross buns.
If you ask us, the real star of Easter are those buns, not the egg-shaped chocolates (although we like those too). There's something so comforting about savouring hot cross buns, true buns of love. While they often have cinnamon in them like the buns we know, they also usually have raisins, orange zest and a hint of nutmeg. However, they only take their final shape when the finishing touch is added; the cross, made of a paste made with water and flour that resembles a glaze.
This delicacy is tinged with great religious symbolism. Hot cross buns are said to be of English origin. The story goes that Queen Elizabeth gave them such importance and such a sacred character that she forbade their sale except at Christmas, Easter and funerals. They have become, through time, emblems of Good Friday.
Now that we have piqued your curiosity and opened your appetite, we don't intend to leave you hungry. Some shops have already started their production in anticipation of the Easter weekend, here is where you can find them.
If you liked this article, we also suggest our list of the best cinnamon buns!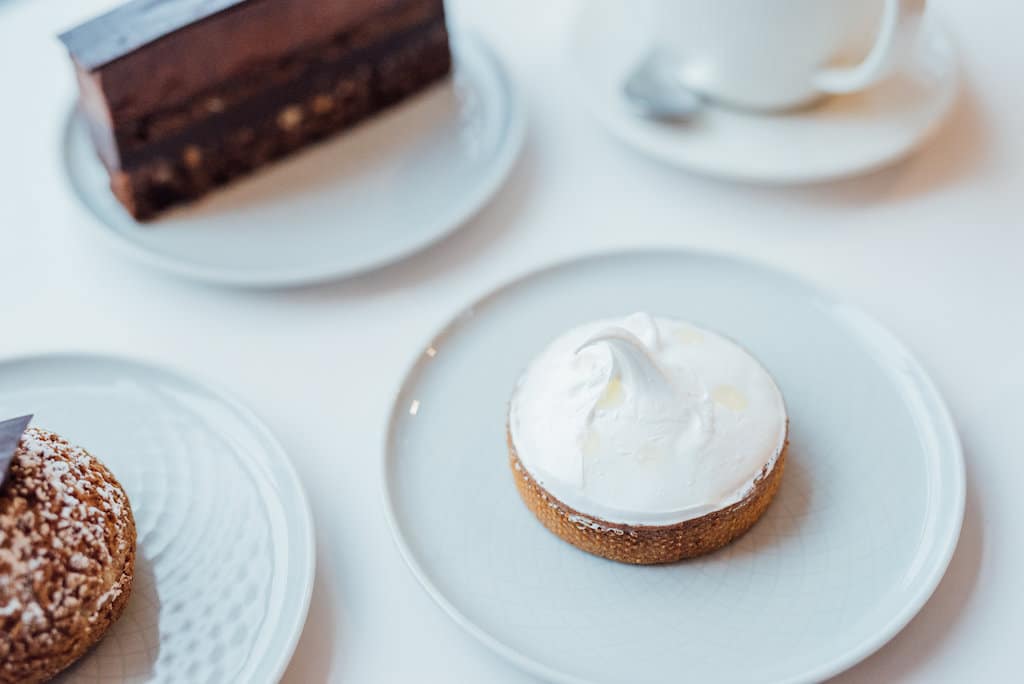 Pâtisserie Madeleine
As a good French establishment, the boutique offers a nice selection of well-buttered delights, from the croissant to the chocolatine and the danish, all of which rank among the best pastries in Montreal. As the seasons pass, we get to savour new products, whether they be fruity, chocolatey, or spice-filled, they are always a delight. The pastry shop also proudly pays homage to the traditional Lorraine egg cake: the madeleine, a small treat that is always available for nibbling in the store. Among its range of delicacies, Madeleine offers particularly delicious hot cross buns that are distinct from their usual brioches.
2105 Rue Beaubien Est
Montréal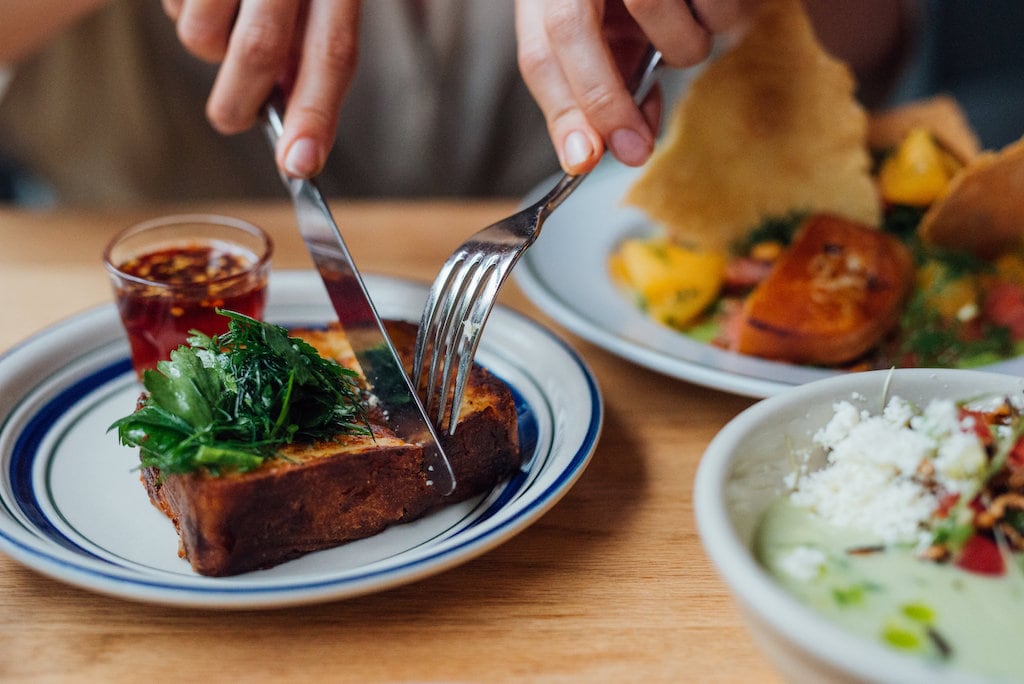 With its tasteful decor, friendly staff and absolutely delicious food, this charming address has brought a breath of fresh air to this section of Saint-Laurent boulevard and is one of the most beautiful cafes in Montreal! Butterblume is also on our list of best cafes where you can eat well. One of our favourite things about them are their cinnamon buns; generous buns, full of flavour. That said, in anticipation of Easter, they have equally good hot cross buns available every day on the épicerie side until then.
5836 Boulevard Saint-Laurent
Montréal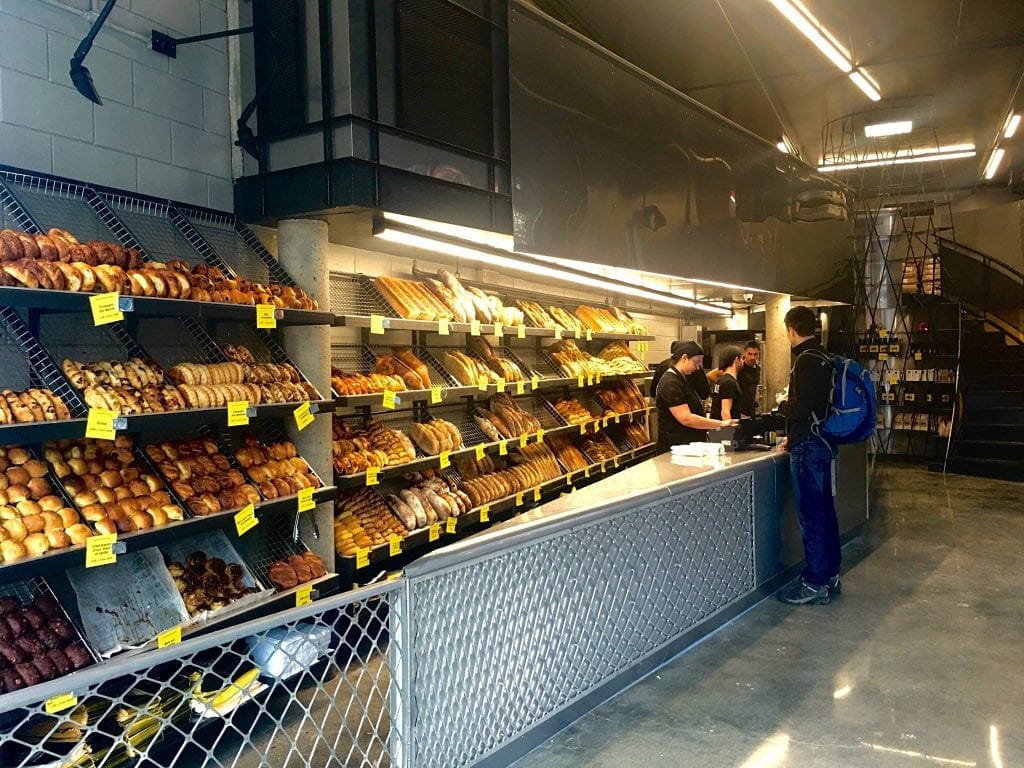 Boulangerie Guillaume is a true success story; it started out as a small neighbourhood bakery and has grown to become one of the most popular bakeries in Mile End, if not in Montreal. If you've ever been to the bakery, you know that there is no shortage of choice here. So it's no surprise to learn that they sell hot cross buns (made with raisins, orange zest and nutmeg), and have been for a few weeks now!
5170 Boulevard Saint-Laurent
Montréal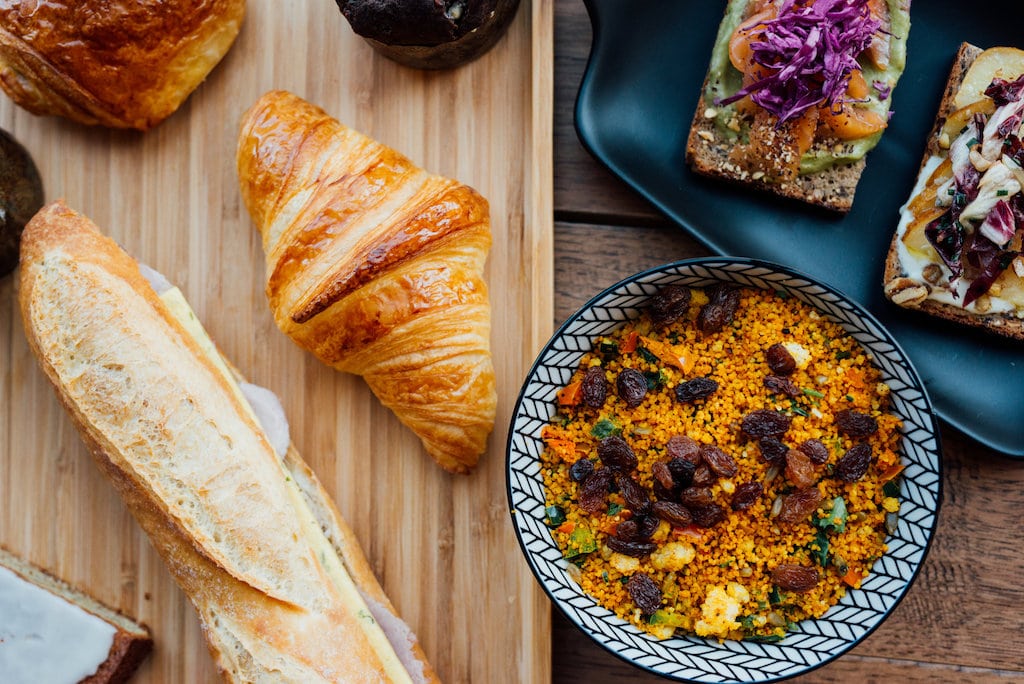 Le Toledo
In the heart of the Plateau Mont-Royal, this beautiful bakery offers quality bread, to eat in or take-out. The counter is filled with a nice selection of breads baked daily on site. Among its daily treats are the hot cross buns, at only $1.75 each. It's a small price to pay to satisfy your sweet tooth.
351 Avenue du Mont-Royal Est
Montréal
2105 Rue Beaubien Est Montréal H2G 1M5
5836 Boulevard Saint-Laurent Montréal H2T 1T3
5170 Boulevard Saint-Laurent Montréal H2T 1R8
351 Avenue du Mont-Royal Est Montréal H2T 1R1
Photography by Justine Ashby