Hot cross buns: Where to find them before Easter?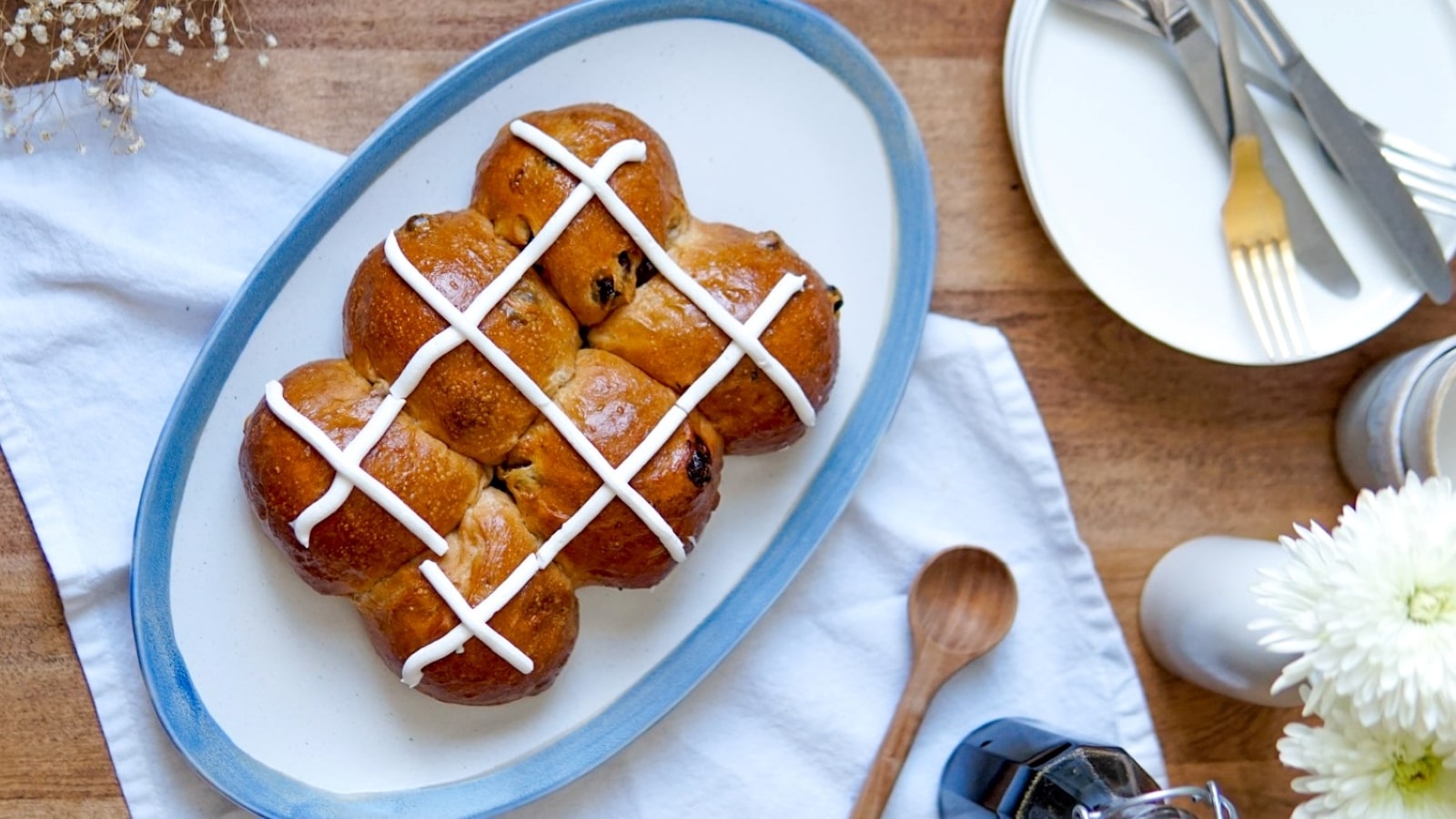 It seems like only yesterday that we celebrated Easter confined for the first time. We'd love to tell you that it's not the case this year, but at the time of writing the odds seem very low. Who knows, maybe the tide will turn? After all, we need to keep hoping, right? That said, there is one constant in all this chaos; hot cross buns.
If you ask us, the real star of Easter are those buns, not the egg-shaped chocolates (although we like those too). There's something so comforting about savouring hot cross buns, true buns of love. While they often have cinnamon in them like the buns we know, they also usually have raisins, orange zest and a hint of nutmeg. However, they only take their final shape when the finishing touch is added; the cross, made of a paste made with water and flour that resembles a glaze.
This delicacy is tinged with great religious symbolism. Hot cross buns are said to be of English origin. The story goes that Queen Elizabeth gave them such importance and such a sacred character that she forbade their sale except at Christmas, Easter and funerals. They have become, through time, emblems of Good Friday.
Now that we have piqued your curiosity and opened your appetite, we don't intend to leave you hungry. Some shops have already started their production in anticipation of the Easter weekend, here is where you can find them.
If you liked this article, we also suggest our list of the best cinnamon buns!
See on map
2105 Rue Beaubien Est Montréal H2G 1M5
5836 Boulevard Saint-Laurent Montréal H2T 1T3
5170 Boulevard Saint-Laurent Montréal H2T 1R8
351 Avenue du Mont-Royal Est Montréal H2T 1R1
Photography by Justine Ashby