Five questions for the talented Sarah-Maude Beauchesne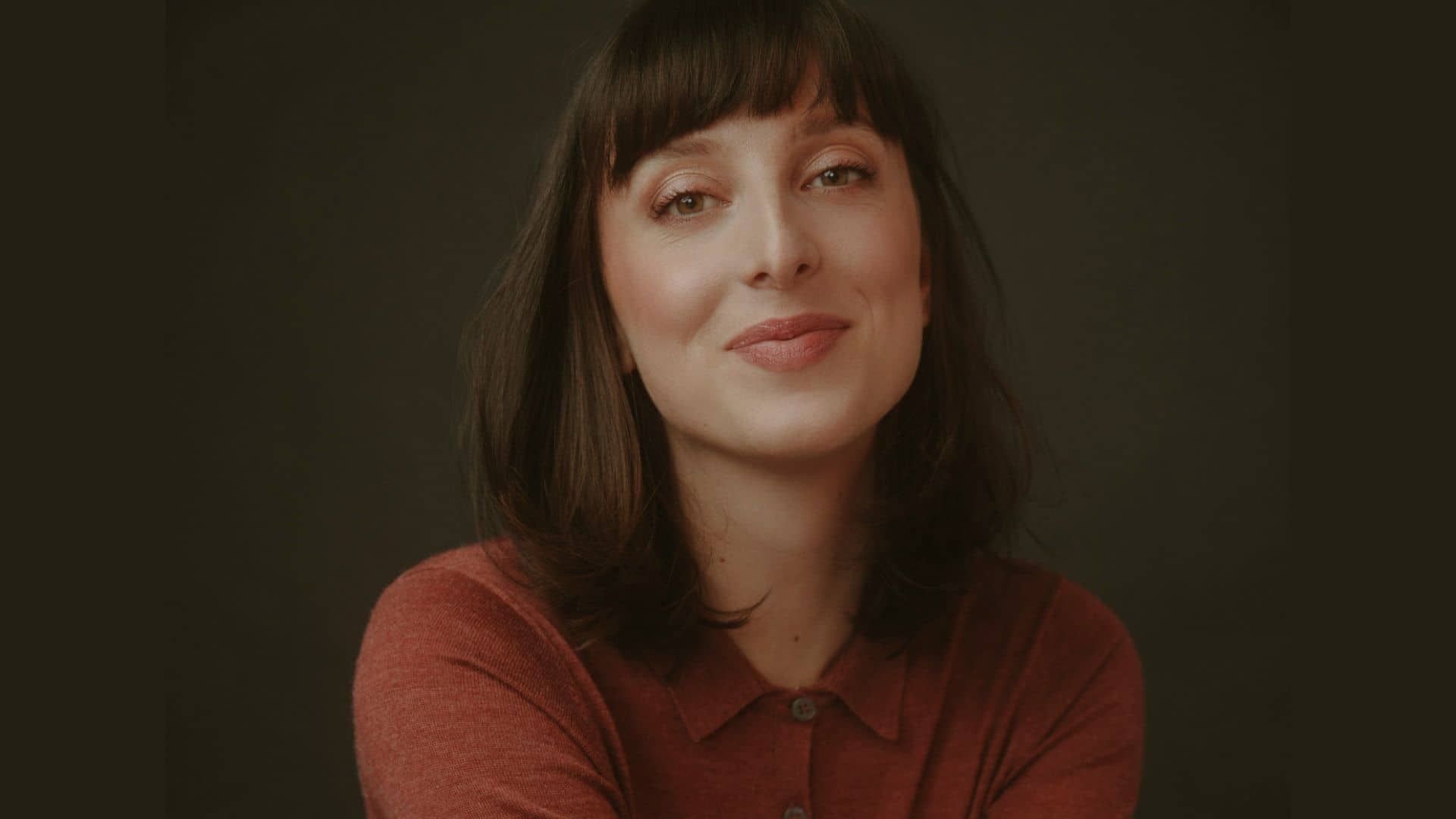 March 8 marked International Women's Day. Tastet would like to highlight the invaluable contribution of women to Quebec society, both in the restaurant industry and in other sectors. All this week, as part of our series of articles "5 questions for…", we are going to meet women who inspire us. Whether they are restaurateurs, chefs, artistic personalities, or professional athletes, we are always delighted to learn more about these women who brighten our daily lives. These wonderful encounters spark an enthusiasm in us that we naturally want to share with our readers. We invite you to discover some of Tastet's favourite women with a few playful Q&A's.
Sarah-Maude Beauchesne, alias Fourchette, sat down with us to talk about a subject that she is enthusiastic about, that is a passion, that of eating well. Without a doubt, she is a woman of many talents, and who wears many hats, but the one she seems to wear most proudly is none other than that of a woman. She embodies both gentleness and ardour, a union that seeks no one's approval. She is an author by vocation, but also a screenwriter and actor. She recently added to her pedigree by hosting her own podcast, "Entre filles avec Sarah-Maude Beauchesne", a show where she and her guests open their hearts to what it is to be a woman in all its splendour and complexity, a beautiful tribute to femininity and to the women who surround her.
A lover of good wine at times, she also knows how to appreciate a good unpretentious meal around a bottle of red wine, especially when she is well surrounded. If there is one person who empathizes with your desire to sit at a table in your favourite restaurant, it is Sarah-Maude Beauchesne.
What are the 3 staples in your pantry?
"Sriracha, that's a must. Homemade pesto by me, it's the only thing I know how to do well. And cheese, I love cheese!"
She's not lying when she lists her homemade pesto as one of her favourite ingredients. She confides that since the beginning of the pandemic, she has been eating pesto pasta twice a week, if not three times.
What is your favourite take-out?
"Honestly, from A to Z I don't really like take-out. I'm not really interested in eating out of cardboard boxes, but this year I discovered Tinc Set in Outremont, which I really liked. For me, going to a restaurant is a ritual, when you enter, the welcome you get, the seating, the service… otherwise there's no point. What's cool about Tinc Set, I think, is that there is an experience, there is a ritual. In the summer, you go through the alleyway which is magical, and you chat with the owners who are super friendly."
If you were a chef, what kind of restaurant would you open?
"What I like is to eat for pleasure. I'm over the fancy stuff that I don't know what it is, but I'm supposed to like. I'd like something hearty and healthy, where sharing is in order. Like at Joe Beef, except for the fact that I'm a vegetarian, the food is good, and it's not fussy. (…) I also like La Buvette, there is no hierarchy. The waiters are there to accompany you. When I started going to restaurants in Montreal, I didn't know much about wine and no one likes to feel bad when they go to a restaurant."
What is the restaurant that you are looking forward to returning to when everything is open again?
"Alma. This summer when the restaurants reopened, that was the first place I went. Otherwise, Joe Beef because they're like family, and my sister works there. It's always a great experience. In the summer, with the beautiful terrace, it's always a nice time. (…) I also look forward to going to Elena for pizza and Nora Gray for pasta. Before the pandemic, I used to write a lot in wine bars, at least once or twice a week, like at Henrietta. The Rouge-Gorge too, since I live on the Plateau. I miss creating in those places."
Where do you dream of traveling after the confinement?
"First of all, I don't really have the travel bug. Not being able to travel doesn't really bother me. But I've been lucky enough to go to a lot of great places, I've eaten in great restaurants in New York, in Los Angeles, but next time I go I'd like to discover something more humble. I'd like to go to Italy to a small village in the South and eat some good pasta, a home-made meal, obviously accompanied by good wine".
And since this week we are celebrating women, we took the liberty of asking her one last question for this occasion.
Who are your favourite women, whether from history, gastronomy, or celebrities?
"I admire all the women in my field who dare to put themselves forward. I like women who decide to take risks without compromising."
Among these, carried in his heart are: Emerald Fennell, Olivia Wilde, and of course, his sister, Andréane Beauchesne, who has all her admiration.
This or that
Sweet or salty?
Salty.
Butter or margarine?
Butter.
Fruits or vegetables?
Vegetables.
Bread or pasta?
Pasta!
Cheese or dessert?
Cheese.
Beer or wine?
Wine. As many people know, I'm an enthusiast of light reds.
Guilty pleasure?
I really like cheese. Let's say a nice grilled cheese with butter and white bread. I used to work at Lapin Pressé, so I know a lot about grilled cheese.
Written by Britanny Clarke
Photography by Kelly Jacob