Matthew Swift: Renowned chef comes to St. John's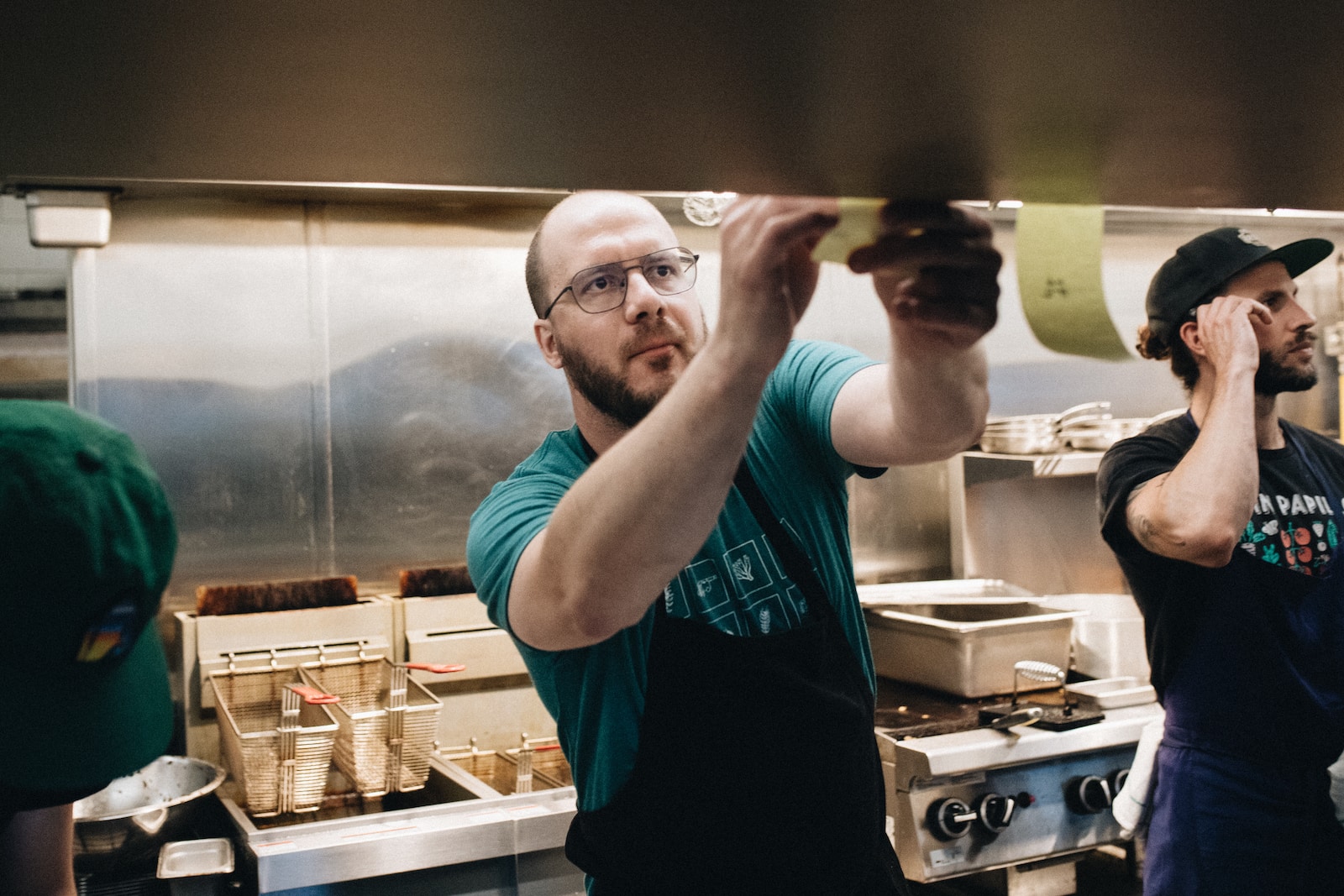 Located in the Alt Hotel St. John's, Terre Restaurant is a must-visit destination for exceptional dining in Newfoundland's capital. Open since 2019, it has quickly made a name for itself on the local culinary scene and already boasts a loyal clientele. The reason for its success is undoubtedly the cuisine of talented chef and owner Matthew Swift, who has concocted a brilliant and unpretentious menu.
After high school, Matthew Swift didn't have a plan, so he decided to let his interest in cooking guide him and see where it would take him. Indeed, cooking has always been a part of his life. "My grandmother was a very good cook. We spent a lot of time cooking together," says Swift. After a stint at George Brown College, he began working in the restaurant business in Toronto. He spent a decade in some of the best restaurants in Ontario, learning from top chefs like David Lee.
An inspiring period in Montréal
After some time in the United States, Matthew returned to Canada and decided to settle in Montréal. The move was supposed to be temporary but he ended up staying longer than expected. Inspired by the city's culinary scene, he contributed to its vibrancy, notably by running the kitchen at Joe Beef. "I really enjoyed working at Joe Beef. It was like going back to culinary school. It's no-frills and pretty traditional," he confesses. But it was his time at Le Vin Papillon that had the greatest influence on the type of cooking he prefers today.
Conquering St. John's
In spring 2017, two years after arriving in Montréal, Matthew Swift and his partner Clarah travelled to St. John's, Newfoundland. They fell in love with it on the spot: "We had a great weekend. Ate at a lot of great restaurants .We talked about it and said the next step would be to move here. When the opportunity arose, we took it." In May 2019, the couple left Montréal for St. John's. In July, Terre Restaurant seated its first tables.
In his own restaurant, Matthew Swift has the freedom to let his imagination run wild: "I want people who come to the restaurant to be comfortable and have something good to eat," he explains. "We try to be creative and work with the local ingredients we have on hand." With his experience and a strong team, Chef Swift has built a loyal clientele even despite the pandemic, which hit shortly after opening. "The winter after we opened, there was a huge snowstorm that blocked the roads, and then there was the pandemic. We haven't had a normal year yet, but so far everything has been great. People have put up with it," he says. Matthew Swift is now looking forward to tourists gradually returning to the island, since Terre is dedicated to showcasing all the region has to offer. He hopes his restaurant will appeal as much to hotel guests as locals. It's a win-win for him, since Café Terre features a complementary menu to the restaurant's, including breakfast and lunch.
Inspired by local products
The chef qualifies his cooking as simple. He is also inspired by the seasonal ingredients available in Newfoundland. "Seasonal produce inspires me, but it also dictates what's on the menu. It forces me to work and think in a certain way. Then, you see what you can create with the ingredients available. We're on an island and the harvest season is short, so we have to be sensitive to our environment." For Swift, who has worked hard to establish a good rapport with local producers, year one in St. John's required some adjustment. One of the most important aspects of his job is finding the right products to work with, and he enjoys showcasing Newfoundland's ephemeral seasonal foods.
Let the kitchen cook for you
That's the wonderful proposal at Terre Restaurant. As a customer, letting the kitchen cook for you is often the best option on the menu, and that's what Matthew decided to offer instead of a tasting menu: "Sometimes, in a restaurant, you order too much or not enough, or you don't know what to order. We give people the opportunity to be surprised by the menu. We adapt the menu to each table, with some surprises that are not on the menu." It's that flexibility and freedom that transform the meal into an experience, not unlike the approach at Le Vin Papillon that served as the initial inspiration.
On Sunday afternoon, Terre Restaurant reinvents the tearoom. "There are several good places in town that offer brunch on Sundays. I didn't want to compete with them. We tried to think of something different, and Clarah came up with the idea," explains Swift. Guests sit down for tea or cocktails and enjoy some of the chef's creations. "We try to respect the tradition of tea while remaining down-to-earth and approachable, in a casual atmosphere." What better way to relax on a Sunday in St. John's?
Bright future
Although Matthew Swift's time in Newfoundland is just beginning, the future is bright. Still, he admits he has a lot to learn about the local culinary scene: "We're very comfortable here. We came in with no network, no friends, but the restaurant people are a real community. There's a lot of interest in local food and producers." What can a truly great chef achieve in such fertile ground? The next few years will tell, but definitely keep an eye out for Matthew Swift and Terre Restaurant—two great reasons to visit St. John's very soon.
Written by Marc-Antoine Ranger
Photography by Adam Hefferman