Montreal's Best Tartares: where to enjoy delicious tartare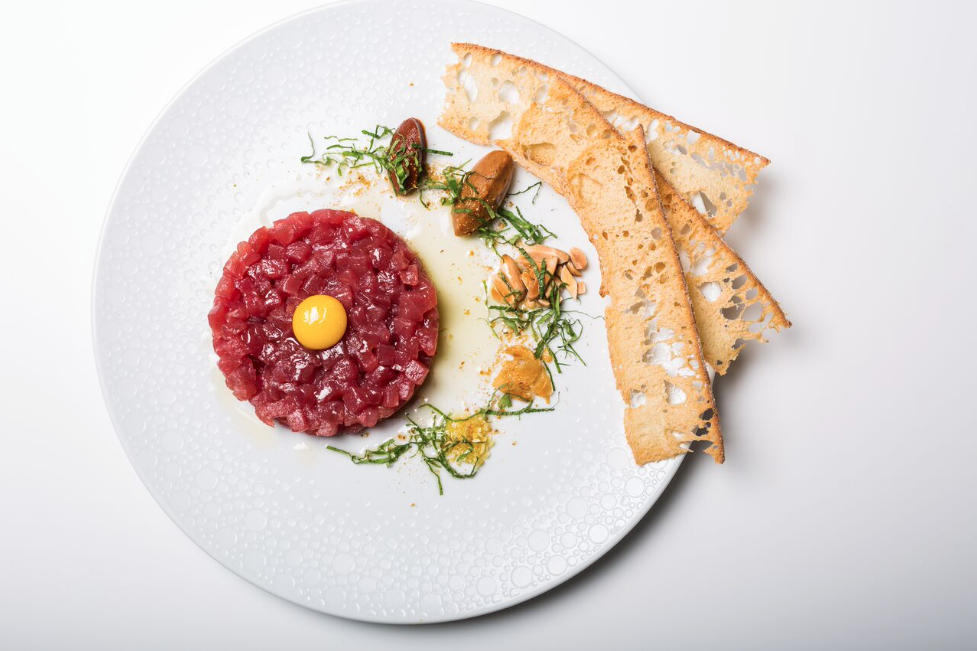 Montreal's Best Tartares : where to enjoy delicious tartare
Here at Tastet, we absolutely love tartare and we are lucky enough to live in a city filled with incredible places to enjoy it. Especially because tartare is a dish that requires precise execution, it was only logical that we create a list of where we go to satisfy our own cravings for tartare the right way.
Tartare is a delicious dish, normally served as a starter, made from either raw ground meat (most frequently made with beef) or raw ground fish. The various accompaniments (ie. finely chopped onion, capers, seasonings, raw egg yolk, or mustard) and its preparation are what make tartare such an interesting and delectable dish. Whether we are talking about classic French renditions of beef tartare or the more adventurous lands of fish tartare and other more contemporary variations, this dish is a great option to treat yourself and celebrate thanks to its richness and finesse.
Many of the names on this publication are recognizable from our list of the best French restaurants in Montreal, but we have also included a few other addresses because their tartares are just so tasty. Whether you are looking for a classic beef tartare or a contemporary rendition of the dish, you will be able to find somewhere that is right for you on this list.
If you are looking for more lists that feature classic French dishes, have a look at our selection of the best croissants in Montreal, or the best Steak Frites in the city.
Without any further delays, here is our list of Montreal's best tartares.
If you know of any addresses that serve delicious tartares worthy of being on this list, please email us at [email protected] so we can include your suggestion! We are constantly updating our lists with the help of our readers feedback, so we thank you in advance.
© Photos Alison Slattery — Instagram