The best cheesecakes in Montreal: Our suggestions
The best cheesecakes in Montreal
Sweets, pastries, confections and tutti quanti… today we're talking about one of our favourite desserts: the cheesecake. If, like us, you have a sweet tooth, you will succumb to the gourmet addresses, small sweet paradises of this list.
Contrary to popular belief, cheesecake does not originate from New York, but rather from Europe. Cheesecake evolved from the Eastern European dessert Vatroushka, a soft cake made with white cheese with a slight sour tang. Like the bagel, the Vatroushka recipe followed the Jewish emigrants from Europe to America. It is prepared according to two very distinct recipes. For us the choice is difficult as we love both preparations! The first one is Italian, made with ricotta cheese, the second one is usually prepared with industrial cheese such as Philadelphia Cream Cheese on a shortcrust pastry. It is the latter that makes the reputation of the famous New York cheese cake that can be found in all the good delicatessens of the Big Apple and often served with a red fruit coulis.
Mastering the art of baking in general and making this cake in particular is much more complicated than one might imagine. To execute the cheesecake recipe to perfection requires a great deal of skill and precision and few of us know the magic recipe. Few gourmet souls will be able to resist this sweet, dense, creamy and melting pleasure. So we've found the best cheesecakes in town for an express trip to New York, the cheese cake capital of the world.
Be sure to save room for dessert! Cheesecake is known as a particularly heavy but oh so delicious cake!
For those with a sweet tooth, please also take note of our lists of the best desserts in Montreal and the best pastry shops in Montreal.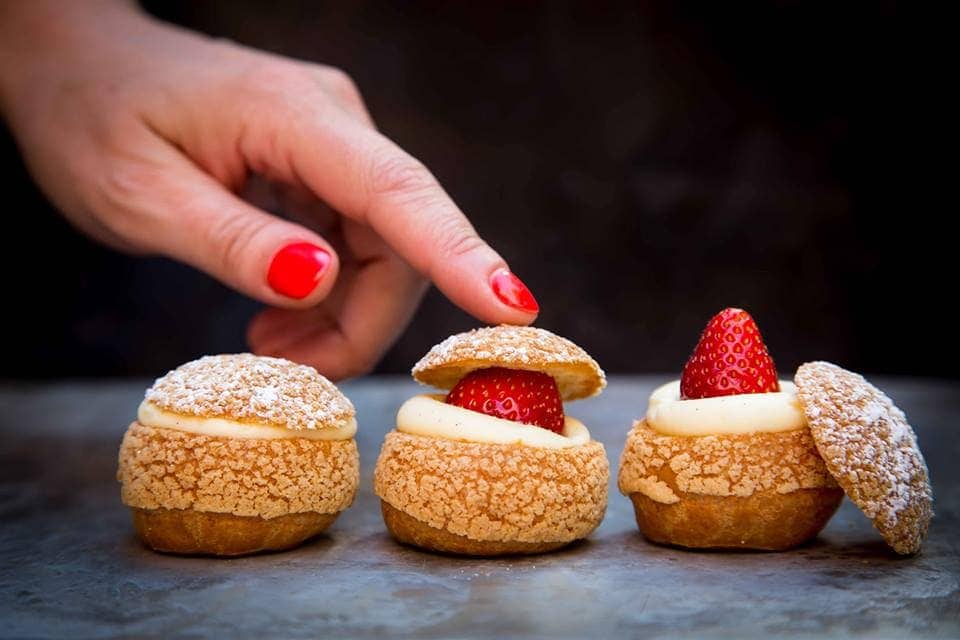 Pâtisserie Rhubarbe
Pâtisserie Rhubarbe is one of our favourite spots in town for a divine sweet treat! We always cave for a little sweetness at the end of a meal or for a special occasion. This gourmet address takes the cheesecake to the next level by offering a fresh or cooked cheesecake of your choice! The cake is worked with seasonal fruits, in individual portions and on a buttered shortbread crust with pine nuts. The cake is perfectly balanced between the density of the cheese and the freshness of the fruit. At the moment they have a raspberry, fig and strawberry cheesecake on offer in the shop; a true little delight well worth the detour.
1479 Avenue Laurier Est
Montréal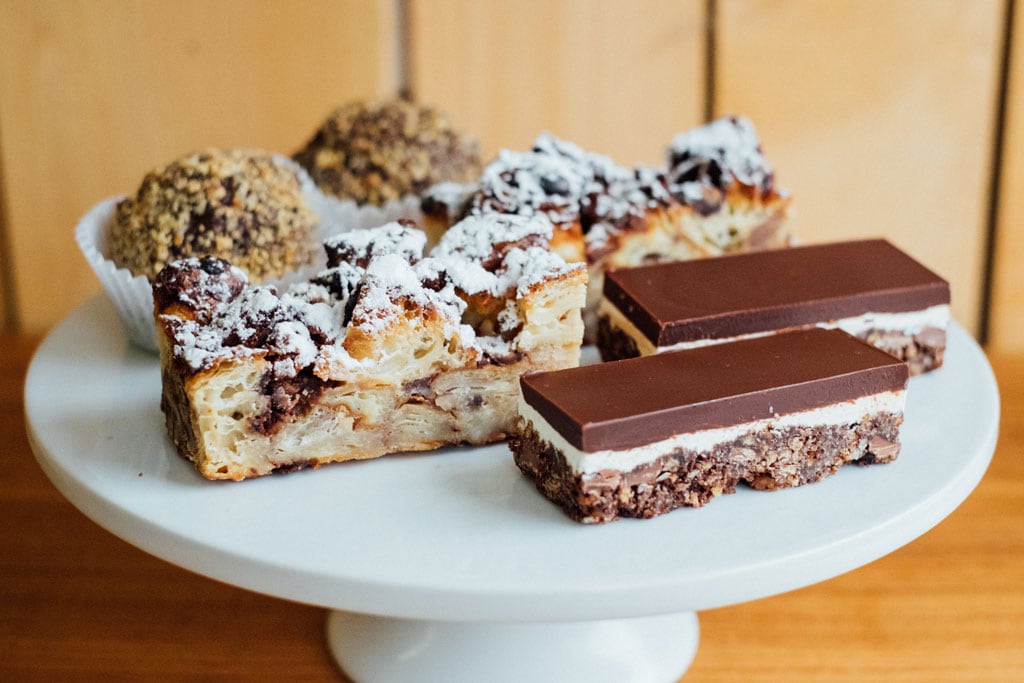 Mlles Gâteaux packs a lot of love into its small space. The place is delicate and warm and you are charmed from the moment you walk in. But we are really won over as soon as we taste their delicious pastries that change with the seasons. Among the specialties of the house, we succumb to their revisited, uncooked cheesecake. Mlles Gâteaux has developed a light cream and yogurt cheesecake that takes on the texture of a mousse on a base of graham crackers and drizzled with a lime, lemon and strawberry coulis.
363 Rue Villeray
Montréal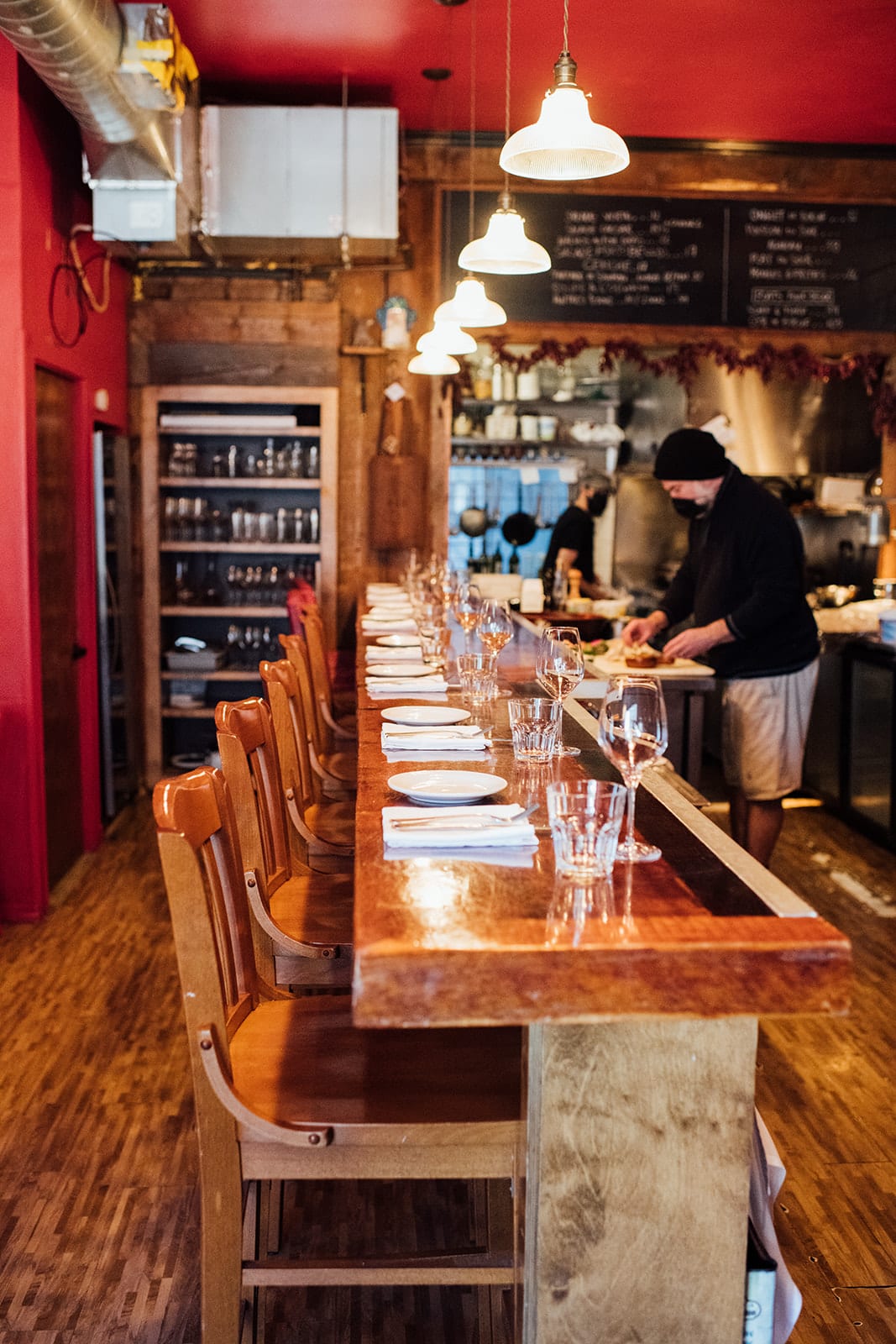 At Gus, you can enjoy comforting and delicious cuisine from the appetizer to the dessert. In their warm and cosy space in the heart of Little Italy you can let yourself be pampered for an evening by the friendly staff. To finish your dinner in style, the restaurant prepares a delicious gluten-free blueberry cheesecake without gluten. Let yourself indulge!
38 Rue Beaubien Est
Montréal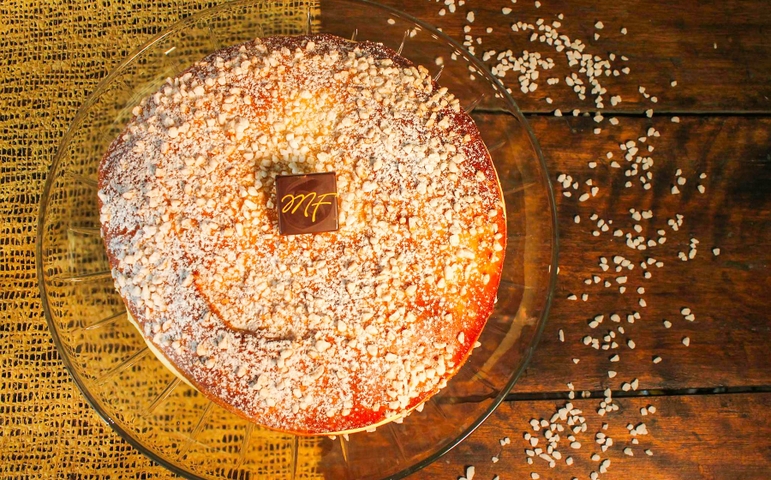 Marius et Fanny
Marius et Fanny is a charming pastry shop located on the Plateau that offers a gourmet range of pastries. From classic recipes to the chef's novelties, sweet tooths will be conquered by the offer and the quality of the products offered in this small place with a traditional air. At Marius et Fanny, you can try their cheesecake made with a graham cracker base, topped with blueberries, raspberries and almonds. Please note that it is only available when ordered at least one day in advance.
2006 Rue Saint-Hubert
Montréal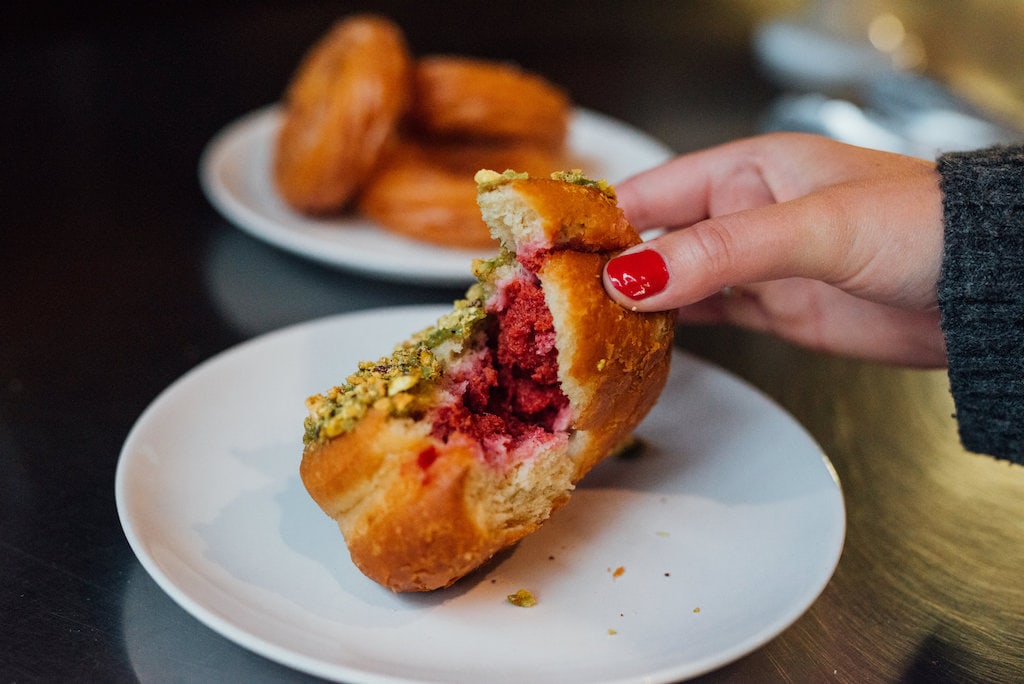 We love Crémy Pâtisserie for its fabulous treats: we keep going back to enjoy the comforting pastries and to meet the friendly and comical Rémy Couture. The "king of doughnut" on Mont-Royal East also offers a decadent cheesecake made with cream cheese mousse, cheesecake and shortbread, topped with a Quebec strawberry coulis, French cream chantilly, and a white chocolate crunch.
2202 Avenue du Mont-Royal Est
Montréal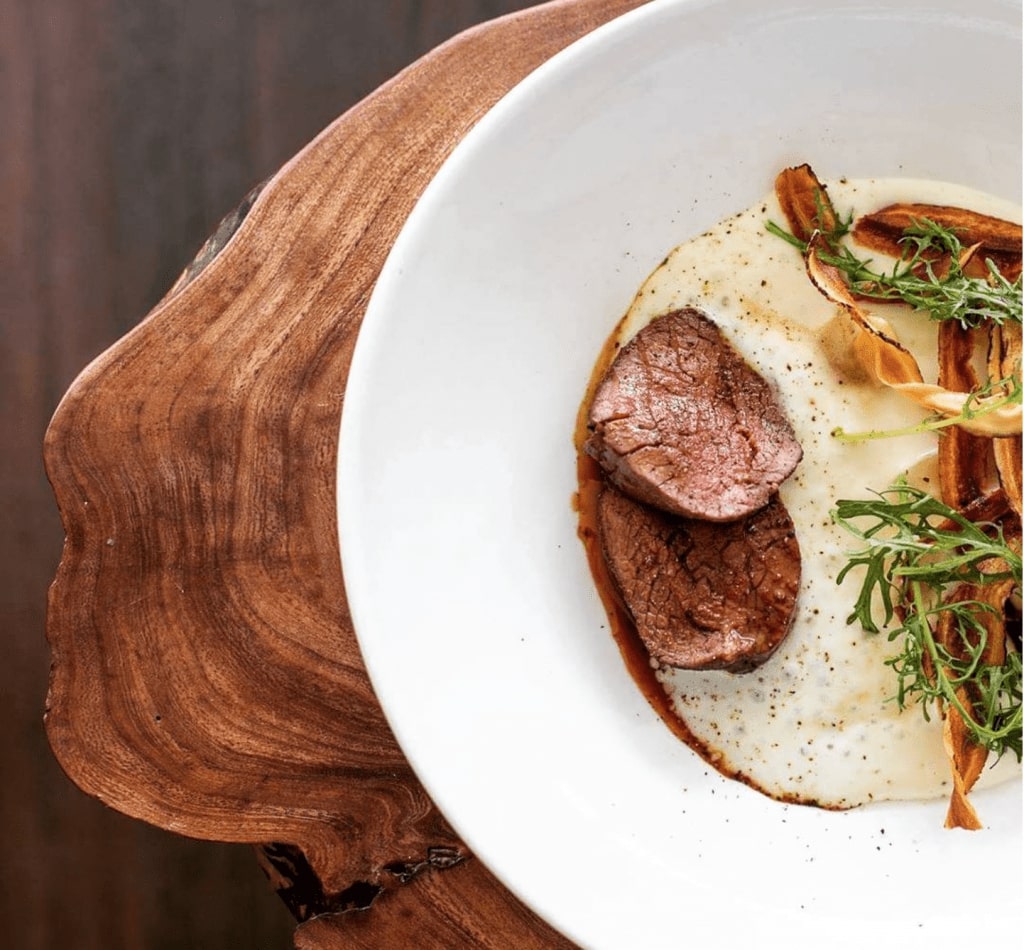 Located on St-Laurent Boulevard in Little Italy, the restaurant Pastaga from chef-owner Martin Juneau and his partner Louis-Philippe Breton, has been impressing us since its opening in December 2011. Pastaga offers a delicate and refined menu. We discover a delicious Quebecois cuisine that amazes. Hot or cold, the dishes that are halfway between the appetizer and the main course are ideal for sharing or for ordering several. For dessert, there are a few options, including their Melilot Cheesecake, which is a lovely way to end the meal.
6389 Boulevard Saint-Laurent
Montréal
La Croissanterie Figaro
Located at the corner of Hutchison and Fairmount in Outremont, La Croissanterie Figaro has been known for decades for its enchanting decor, warm service and delicious menu. You'll find French classics, a great list of sandwiches and pastries to die for, but most of all you'll be tempted by their delicious cheesecake!
5200 Rue Hutchison
Montreal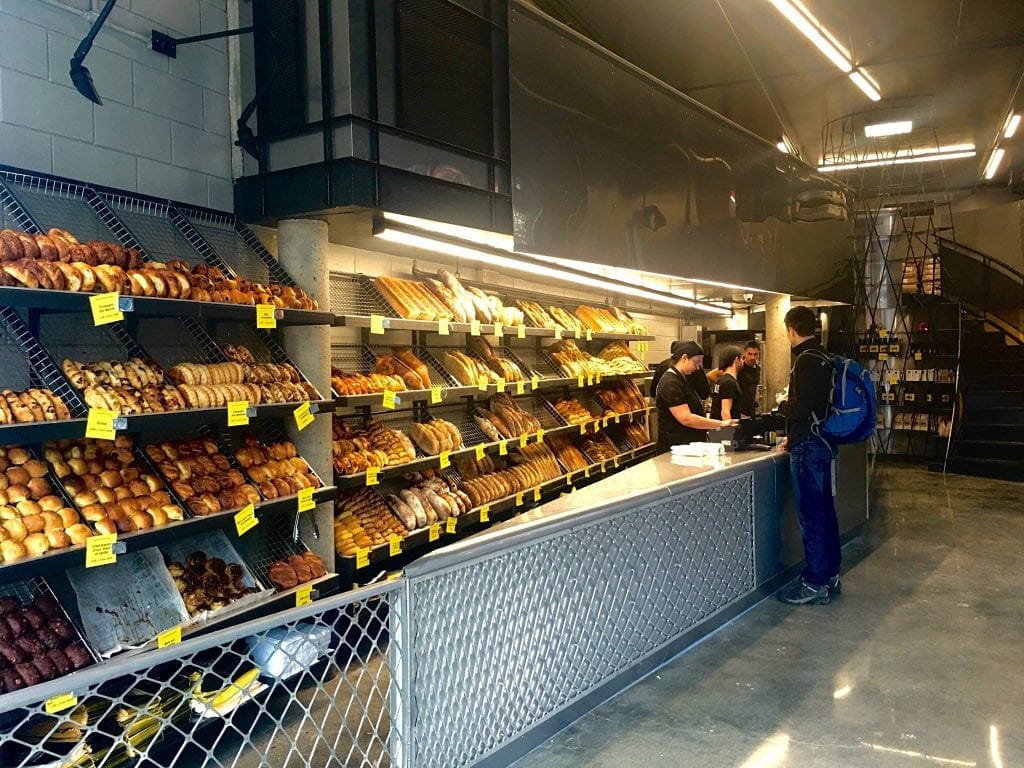 Boulangerie Guillaume is a success story; it started as a small neighbourhood bakery and is now one of the most popular bakeries in Mile End, if not in Montreal. Recently, they launched a new product: the lemon cheesecake. A cheesecake bar topped with a lemon cream with coconut flakes on a dark cocoa and coconut base.
5170 Boulevard Saint-Laurent
Montréal
See on map
1479 Avenue Laurier Est Montréal H2J 1H8
363 Rue Villeray Montréal H2R 1H1
38 Rue Beaubien Est Montréal H2S 1P8
2006 Rue Saint-Hubert Montréal H2L 3Z5
2202 Avenue du Mont-Royal Est Montréal H2H 1K4
6389 Boulevard Saint-Laurent Montréal H2S 3C3
5200 Rue Hutchison Montreal H2V 4B3
5170 Boulevard Saint-Laurent Montréal H2T 1R8
Photography by Patrice Demers