Babeurre Délicatesses: Delightful neighbourhood diner in Limoilou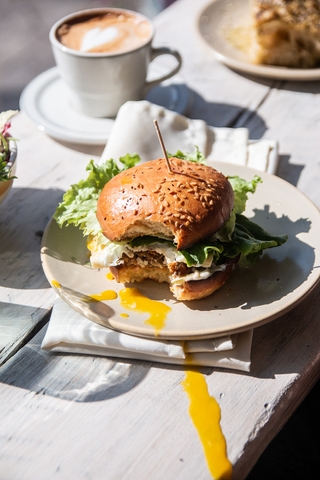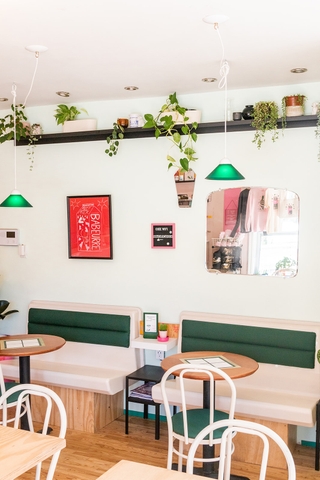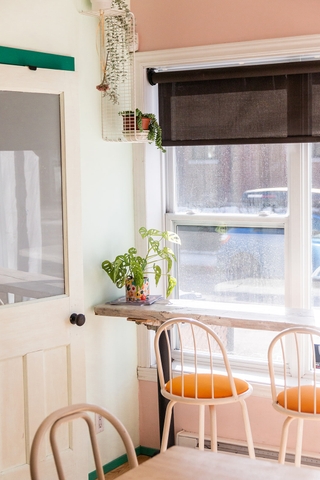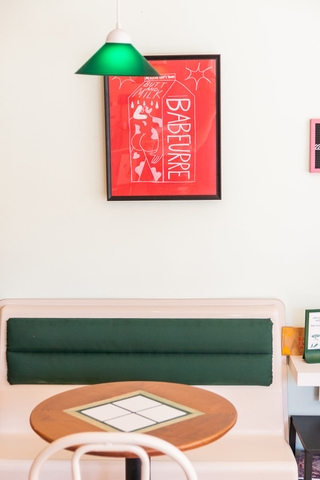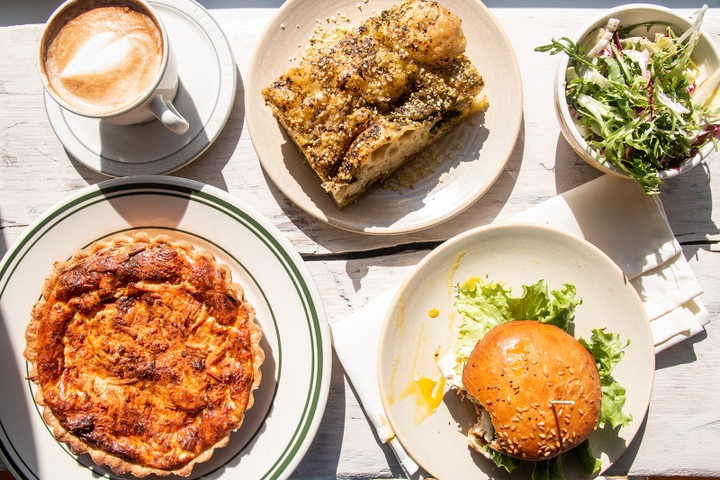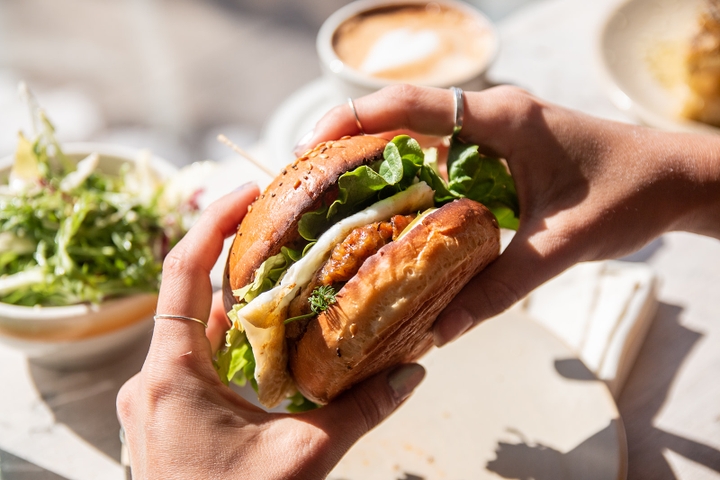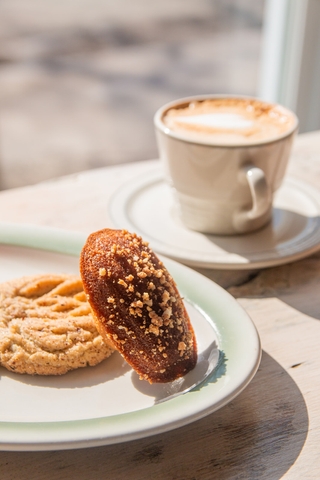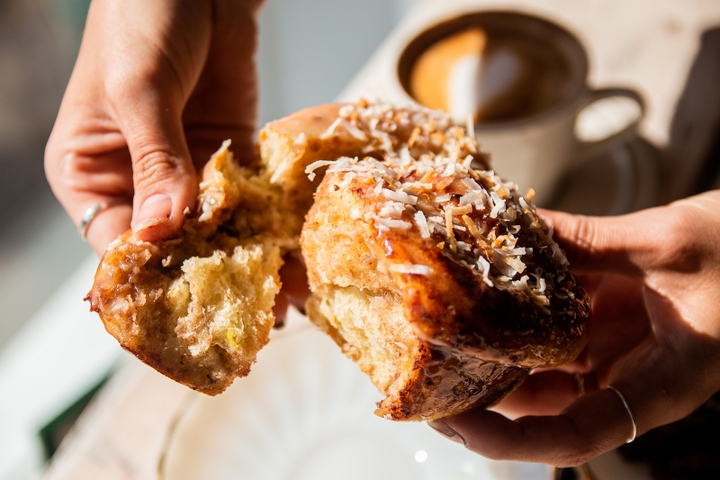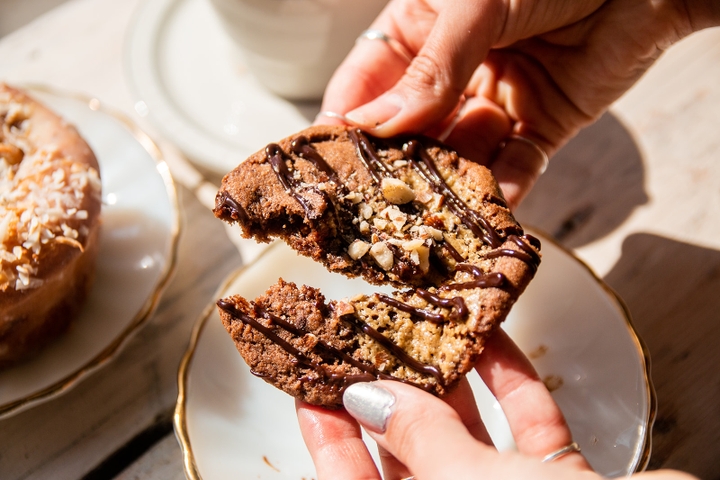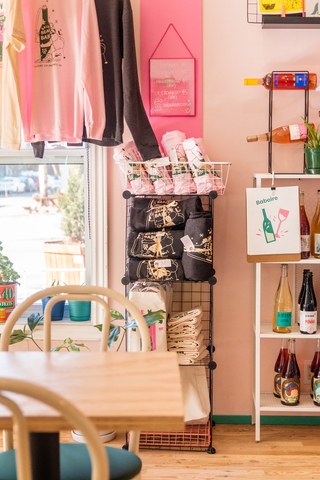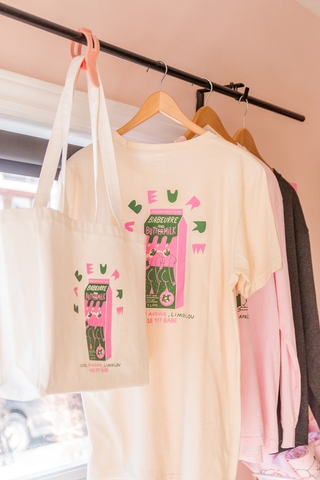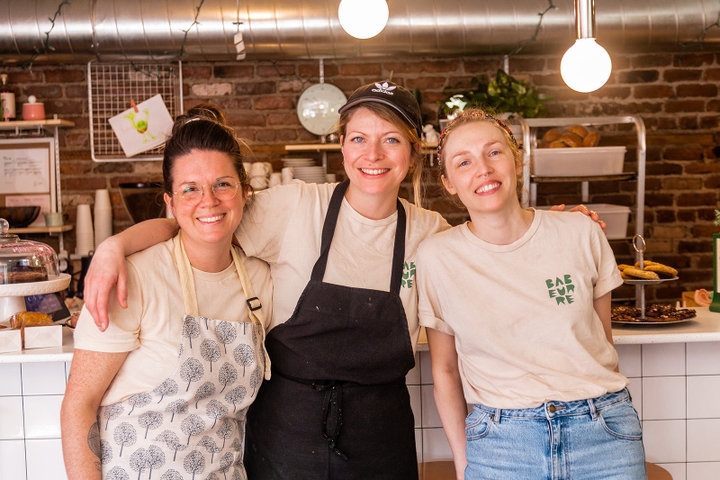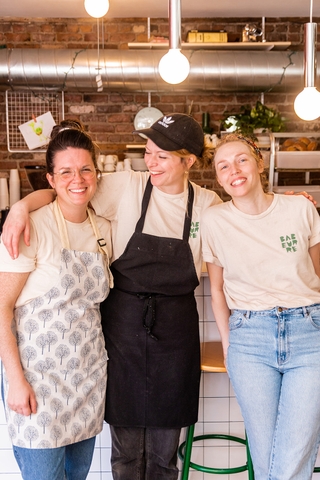 Babeurre Délicatesses

Monday: Closed
Tuesday: 10:00 AM – 4:00 PM
Wednesday: 10:00 AM – 4:00 PM
Thursday: 10:00 AM – 5:00 PM
Friday: 10:00 AM – 5:00 PM
Saturday: Closed
Sunday: Closed


Owner(s) Karine Jacques
Chef(s) Karine Jacques
Opened 2022
Open since the end of summer 2022 on 3rd Avenue, in Limoilou, Babeurre Délicatesses is a charming neighbourhood diner just the way we like them!
"Babeurre is a happy mix of all my background, both professional and personal", explains Karine Jacques, chef-owner. Accustomed to gastronomic restaurants such as the Club Chasse et Pêche in Montreal and the now-defunct Moine Échanson in Old Quebec, where she was chef for several years, Karine wanted to return to something closer to home, more convivial, without compromising on the quality of the food. "It's worked in a gastro way, but the feel is friendly, it's comfort food, homey," she says.
The idea for Babeurre Délicatesses came from a series of popups at the P'tit marché Saint-Jean-Baptiste during the pandemic. Her friends at Ferme la Baigneuse in Deschambault-Grondines, who were part of the organization, convinced her to participate in the event. "I used to cook everything from home: scones, focaccia, cookies, my famous donuts…." Needless to say, her little delicacies were flying off the shelves like hotcakes.
Then came the opportunity to move into a real space with a real kitchen, formerly occupied by the tea room, Le lièvre et la tortue, in Limoilou.
A spirit of recuperation
Why Babeurre? During a brainstorm with a friend, Karine was texting her boyfriend. "I wrote 'Hi beautiful babe!" and my autocutter understood 'buttermilk'." Bingo!
Buttermilk is the waste product of making butter by churning cream. It is used in both savoury and sweet recipes: to add softness to cakes and pastries, to tenderize meat, or in vinaigrette for its sour and creamy taste. This spirit of recuperation represents Karine's values, as she hopes to make the most of the ingredients that we might otherwise tend to throw away or neglect. For her popups, she recuperated the unsold and decommissioned produce from La Baigneuse farm. "Just because a carrot has four legs doesn't mean it can't be used in a carrot cake," she says.
This eco-friendly and economical side is also found in the pretty pastel-coloured decor of the small sunny space, which can accommodate a dozen customers: the chairs come from a bowling alley in Portneuf, the vintage benches from an old McDonald's. Even the sign, made by Atelier Mockup, was made from scraps. In a nod to Babeurre's origins, the expression "Salut beau babe!" was also recuperated in the restaurant's very colourful identity, developed by designer Catherine Lemieux and illustrator Donna Doré.
"Everything is in everything. It's really in the spirit of the cuisine," summarizes the chef-owner.
Sweet and savoury delights
Babeurre is a counter of delights: "You can experience Babeurre just by picking up something with a coffee [from Cantook micro-roasters]. Homemade sweet and savoury things: scones, madeleines, cookies, buns… these are things that we always have on the counter," says the chef.
It's also a nice diner where you can have breakfast with a good latté, or lunch with a glass of natural wine. "We have a daily menu with a breakfast sandwich and homemade sandwiches. There is always a quiche, and a small dish of the day, with vegan options, because we have to be in tune with the times", Karine continues. As for wine, they offer a nice selection of privately imported wines as well as some Quebec products. It was Bertrand Mesotten—owner of the now-closed Moine Échanson and Importations du Moine—who gave her the wine bug.
Babeurre Délicatesses is open from Tuesday to Friday, so that the team can spend a little more time with their families and friends. A very nice address to discover in the heart of Limoilou!
Written by Mikael Lebleu
Photography by Mikael Lebleu