The Best Québécois Restaurants in Montreal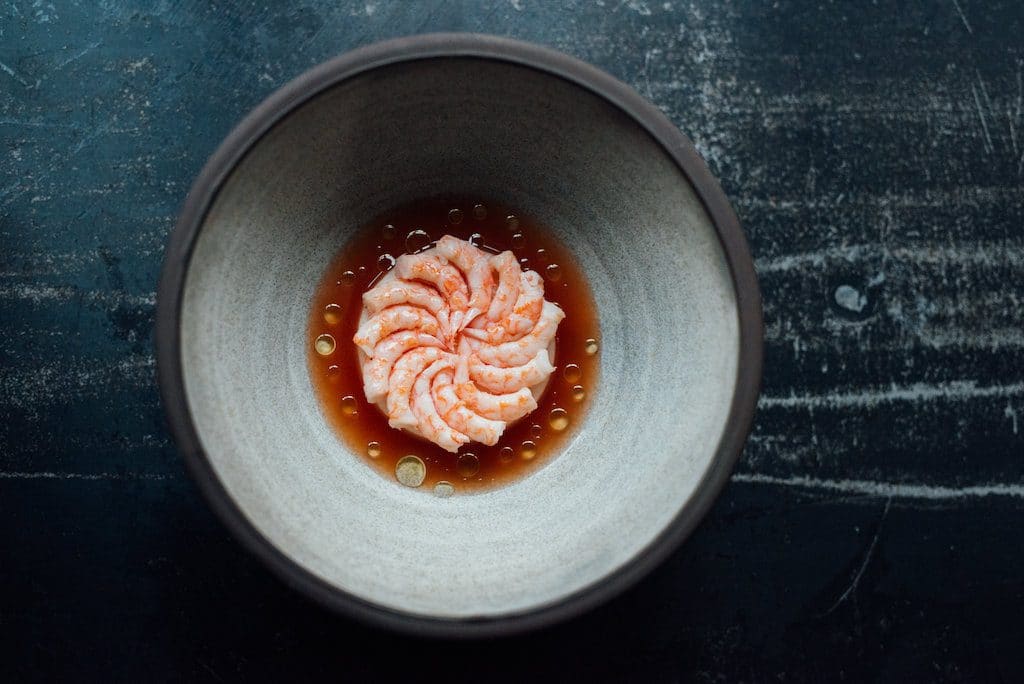 It is a perilous exercise to draw up a list of the best Québécois restaurants in Montreal. In this list, we will find some very heavy – Toqué! for example, Relais & Châteaux, Grande Table du Monde, etc. – and some very light – Gus, Mile Ex or Le Chien Fumant which are small restaurants in terms of size, but where they serve dishes well-worthy of a visit. Therefore, we have chosen addresses where we would like to bring friends passing through town to show them the creativity and specificity of the best Québécois restaurants Montreal has to offer.
If we chose the slogan "If we talk about it, it's because it's good", it's because we firmly believe in the advancement of society through positivity rather than negativity; constructive and not destructive criticism. Putting the good forward to bring about important changes. Change through a positive lens takes more time; unlike hate that can destroy everything in its path, the positive is a late bloomer, which goes at its own pace, but is much more powerful in our opinion. This is how we choose to work, and we honour this approach with all we do.
One of our favourite things about our city is its cultural diversity. How lucky we are to be able to enjoy (among other things) the gastronomy of so many ethnicities in such a small area! One reason for this is the quality of open-mindedness and acceptance that Montrealers have towards others – something that we are very proud of. We hold this while still remaining very proud of the Québécois restaurants in this city.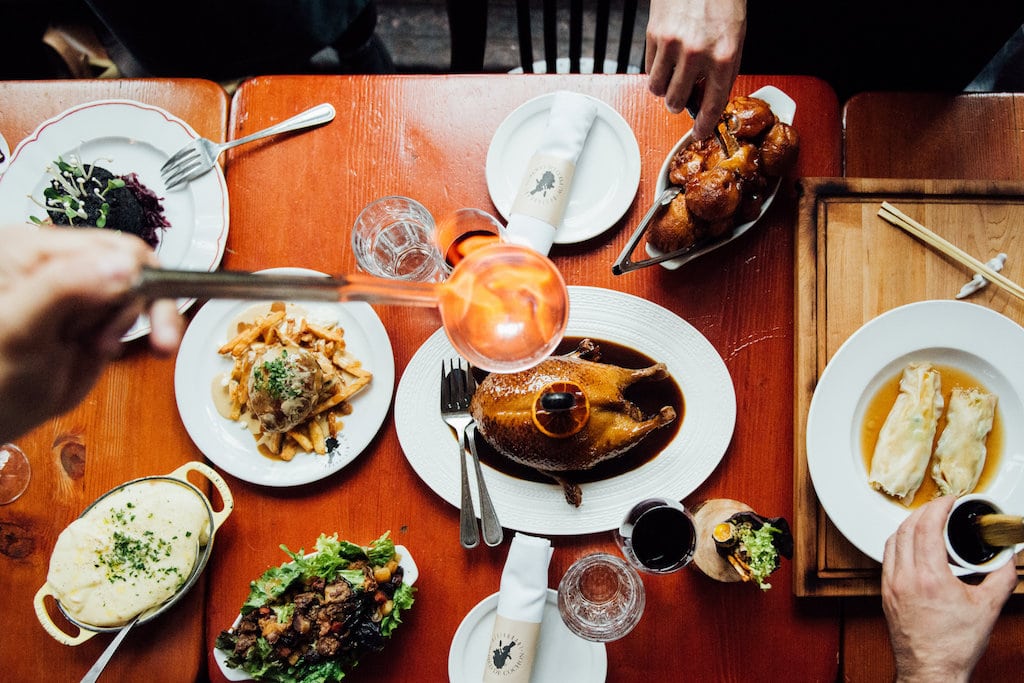 Au Pied de Cochon has an inviting, no-frills decor, with one of the first open kitchens in Montreal – a move that for the time was partly to mark a separation from the grand gastronomy and to emphasize authenticity without any fuss. The atmosphere is always very festive and maybe a little over-the-top. Its menu is reflective of the owner Martin Picard: intense and generous. Since its opening in 2001, the establishment has made a name for itself internationally, and always with great results. A Montreal staple and unquestionably one of the best Quebecois restaurants in Montreal. Alison Slattery
536 Avenue Duluth Est
Montréal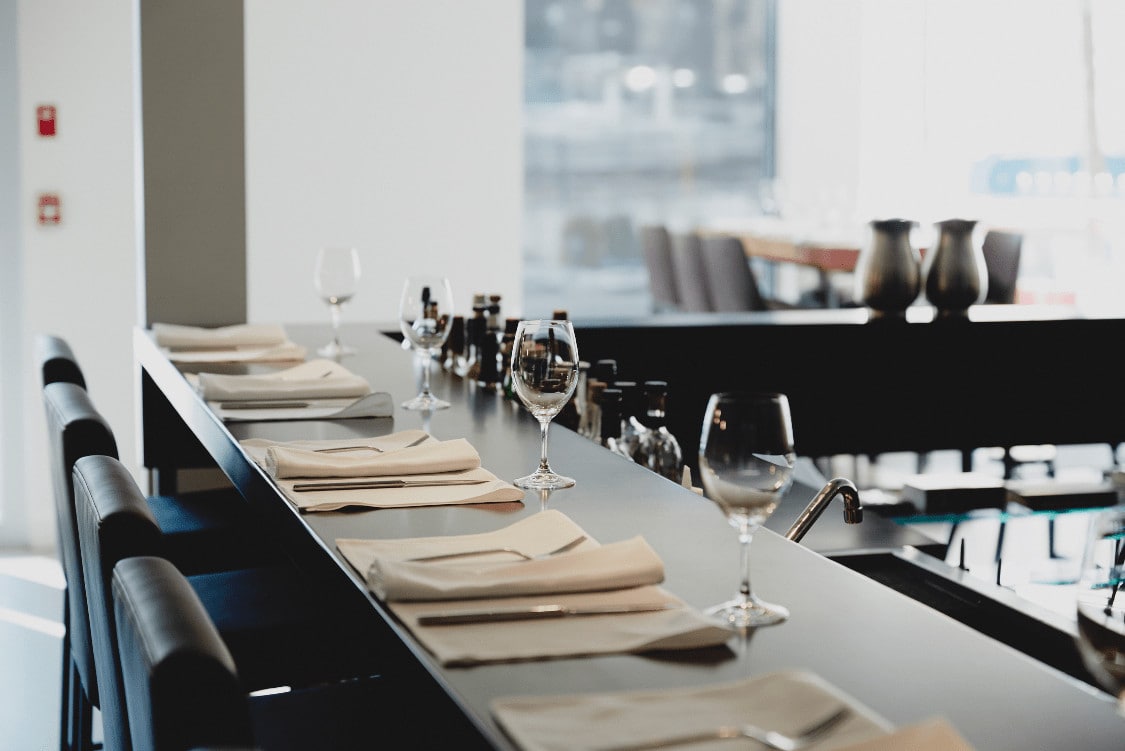 Bouillon Bilk is an exceptional restaurant. In a very minimalist decor, you will find one of the best tables in Montreal. The establishment's Quebecois cuisine offers an amazing dining experience a little off the beaten path. The menu is developed around a protein and its accompaniments; always showcasing impressive textures and delicious combinations. Bouillon Bilk also distinguishes itself by the high quality and professionalism of its service. Superb wine selection. Photos Alison Slattery
1595 Boulevard Saint-Laurent
Montréal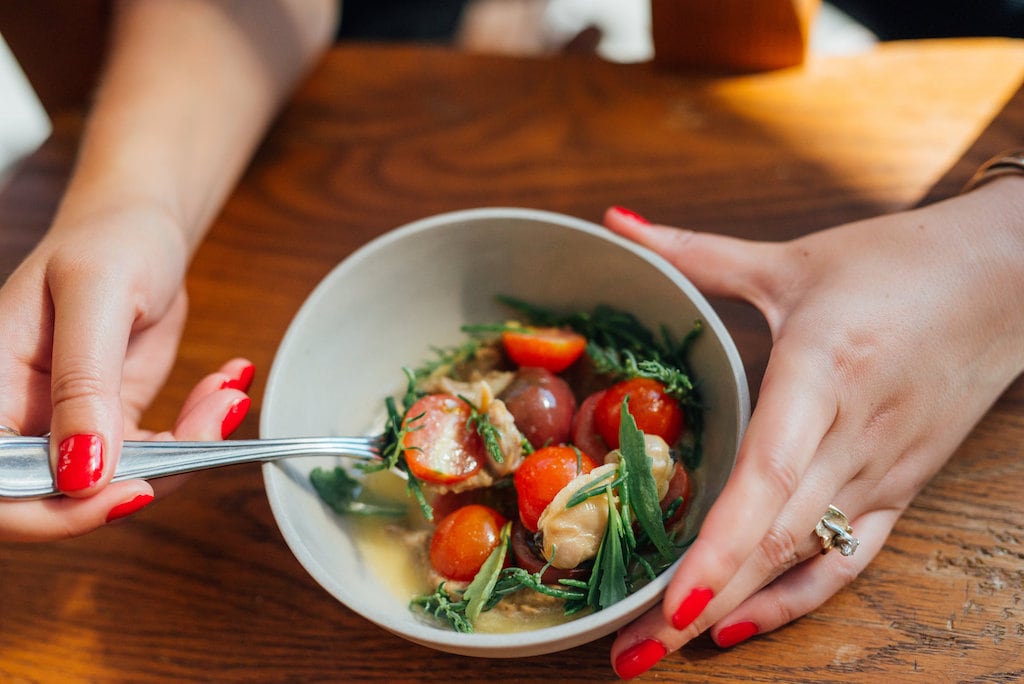 Candide: we applauded the arrival of this restaurant nestled in a converted presbytery. The address can be a bit hard to find on a map, but what a reward it is once you're seated inside. Chef John Winter Russell's cuisine is just extravagant enough to intrigue, just delicious enough to make you want to try it again and again. We're talking great local and eco-responsible gastronomy. It must be said, as well, that the high quality on the plate is of course reflected in the quality of service by the team in the dining room. Photos Alison Slattery
551 Rue Saint-Martin
Montréal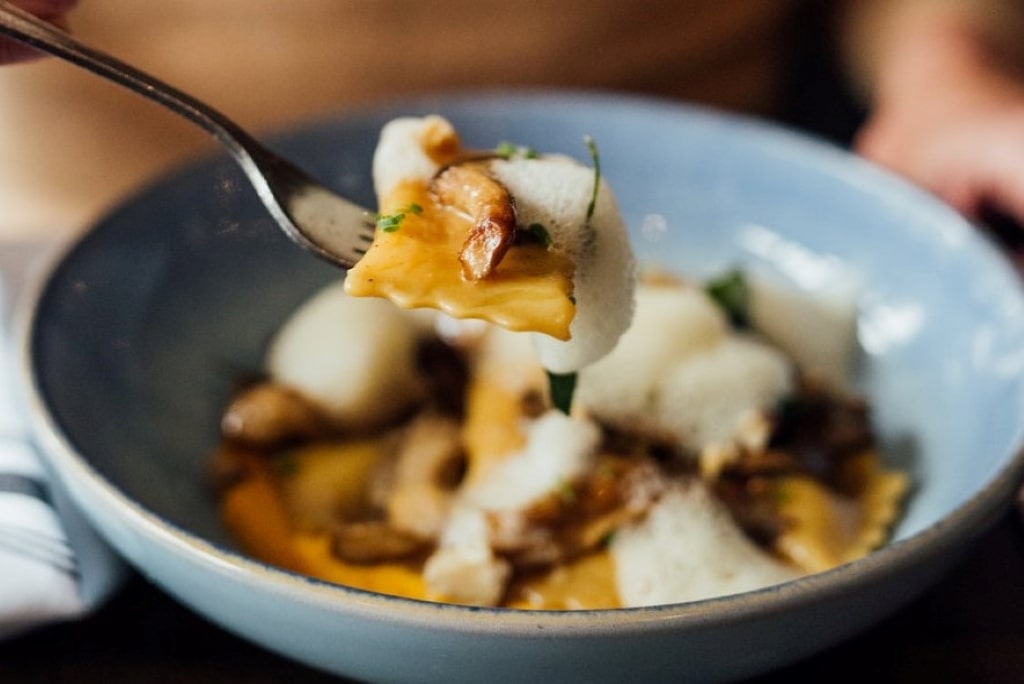 Chez Victoire: people come here to celebrate, as the room was designed to get the party going fairly quickly. Co-owner Edward Zaki likes to party. His two partners – chef Alexandre Gosselin on food and sommelier Sindie Goineau on the drinks – share the same love of fiesta, and diners appreciate the excellent food and clever wine list. Alison Slattery
1453 Avenue du Mont-Royal Est
Montréal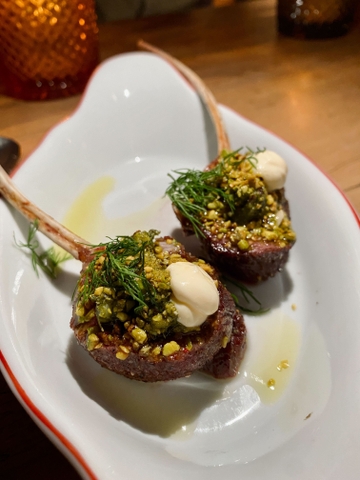 Le Chien Fumant has about 30 seats and has been full nearly every night since it opened. This small establishment on the Plateau Mont-Royal never ceases to charm its guests, and it's not by chance; you enter here as if you were entering the home of friends who excel in the art of hosting. The place is warm and comfortable, the decor simple and classic. On the menu, you will find revisited classics that are very well executed – delicious and comforting with interesting flavours and textures. The service at Chien Fumant mirrors the quality of the place: attentive and generous. Photos Chien Fumant
4710 Rue de Lanaudière
Montréal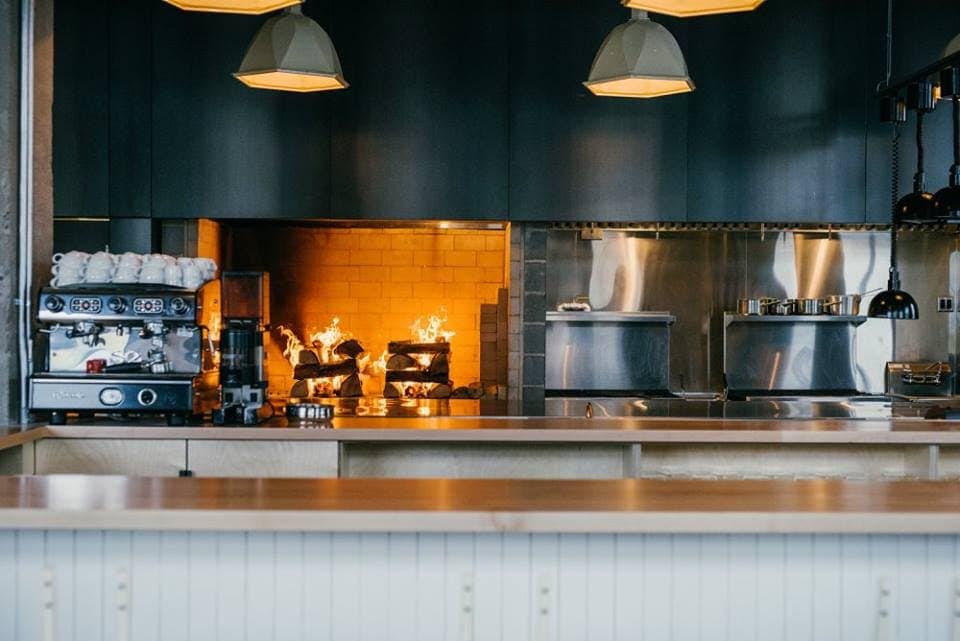 Hoogan and Beaufort is a restaurant that opened its doors in the Angus Shops. The restaurant's decor is understated and airy, with a tasteful mix of modern and old, carefully arranged, with the kitchen at the centre of it all. To eat, you will find delicate plates, prepared by the chef and co-owner Marc-André Jetté and his team. They source Quebecois products as much as possible, and do most of their cooking in a magnificent wood oven at the back of the room. Affordable dishes and a festive atmosphere. Photos Alison Slattery Photography
4095 Rue Molson
Montréal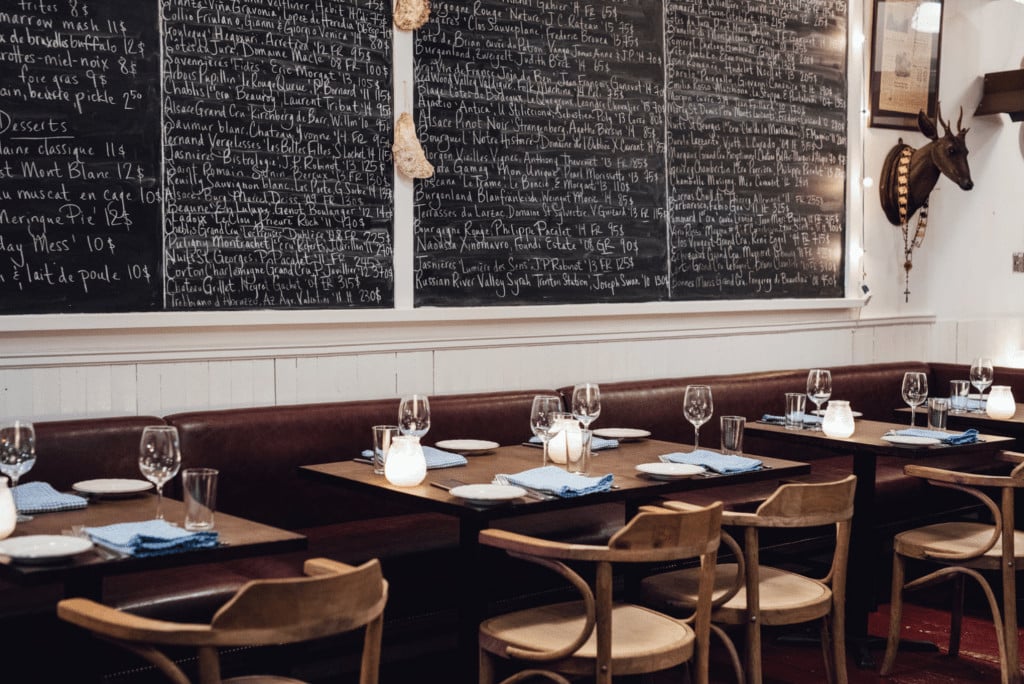 Renowned co-owners David McMillan and Frédéric Morin were the pioneers of this meticulous and totally uninhibited cuisine that reflects the intelligence and gastronomic cultures from the two official cooking pots of this country. Joe Beef is now firmly established as one of the best Quebecois restaurants in Montreal, and the co-owners trained a whole host of young chefs over the years. A landmark destination for foodies and guaranteed to be a resounding success if you go there with tourists discovering Montreal. Alison Slattery
2491 Rue Notre-Dame Ouest
Montréal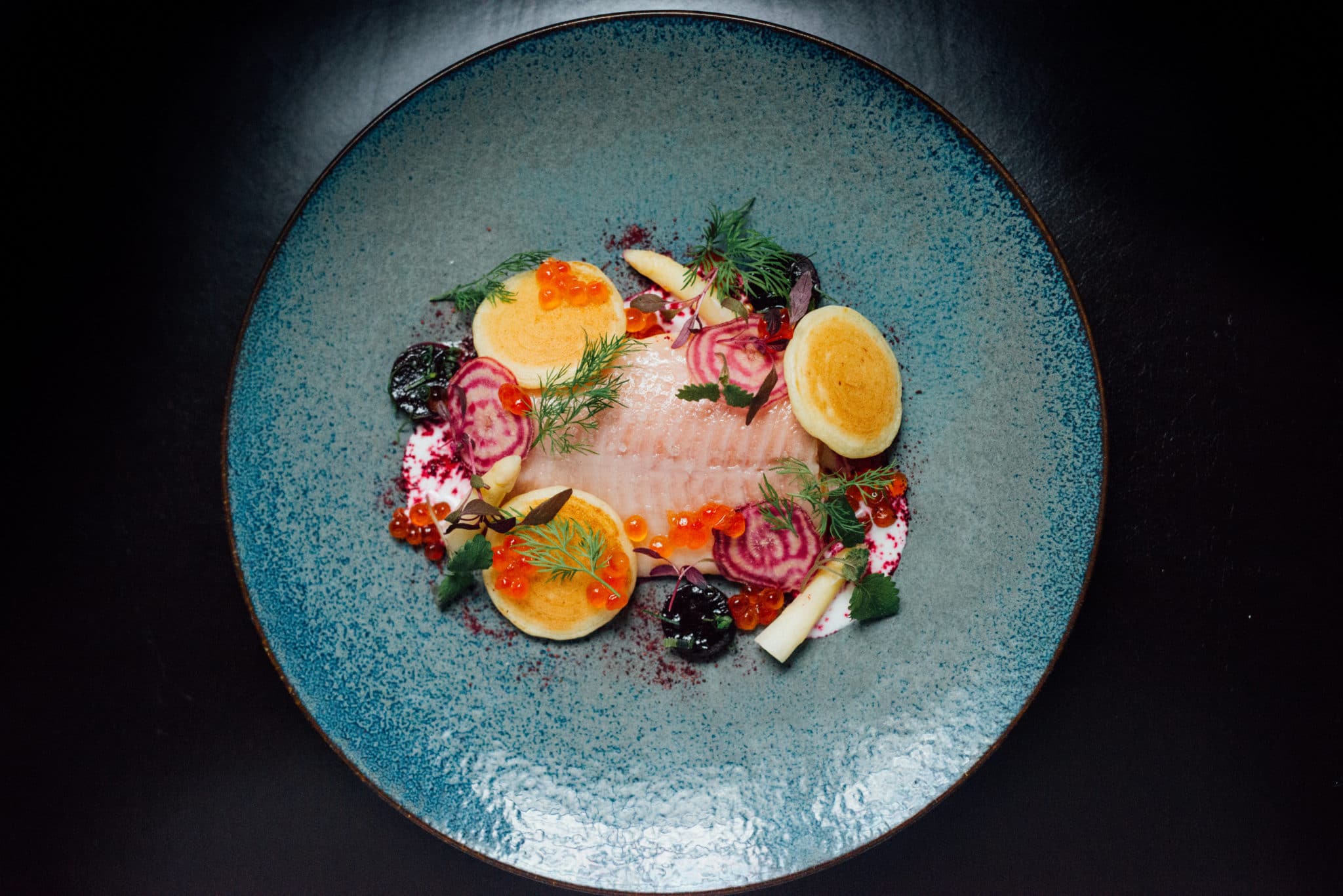 Located in the Old Port, Le Club Chasse et Pêche has reigned for many years. It is not uncommon to see American celebrities enjoying the local cuisine prepared by co-owner Claude Pelletier, a cuisine with deep roots, but whose highest branches reach to the top. The décor is plush and intimate, and transports you with each visit. Bourgeois table – in the best sense of the word – contemporary, lush and delicious. Superb wine list and professional service guaranteed; one of Montreal's best restaurants and not to be missed. Alison Slattery
423 Rue Saint-Claude
Montréal
Originally known for its lobster poutine and fried Mars bar, Le Garde-Manger has been a popular destination for many years. The clientele of the early days, who flocked to all the hip addresses, has given way to loyal and appreciative customers.  A place that reflects its co-owner Chef Chuck Hughes: unique, generous and always entertaining. Le Garde-Manger offers revisited Quebecois recipes that will amaze you, with portions that redefine the idea of abundance. Garde-Manger photos – @Fiveiron420
408 Rue Saint-François-Xavier
Montréal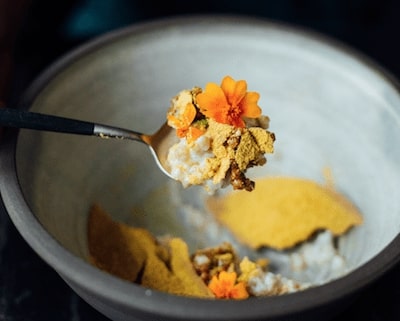 Le Mousso
Le Mousso has been the talk of the town since its opening. Chef Antonin Mousseau-Rivard's restaurant offers an unforgettable haute cuisine experience. The decor is a reflection of the chef's cuisine, minimalist and understated, with lots of industrial materials and magnificent works by Jean-Paul Mousseau, the chef's grandfather. A fixed tasting menu, which plays with tastes and textures and presents magnificent and carefully prepared plates. Warm and efficient service. This is a unique address and a must in Montreal. Alison Slattery space photos
1025 Rue Ontario East
Montréal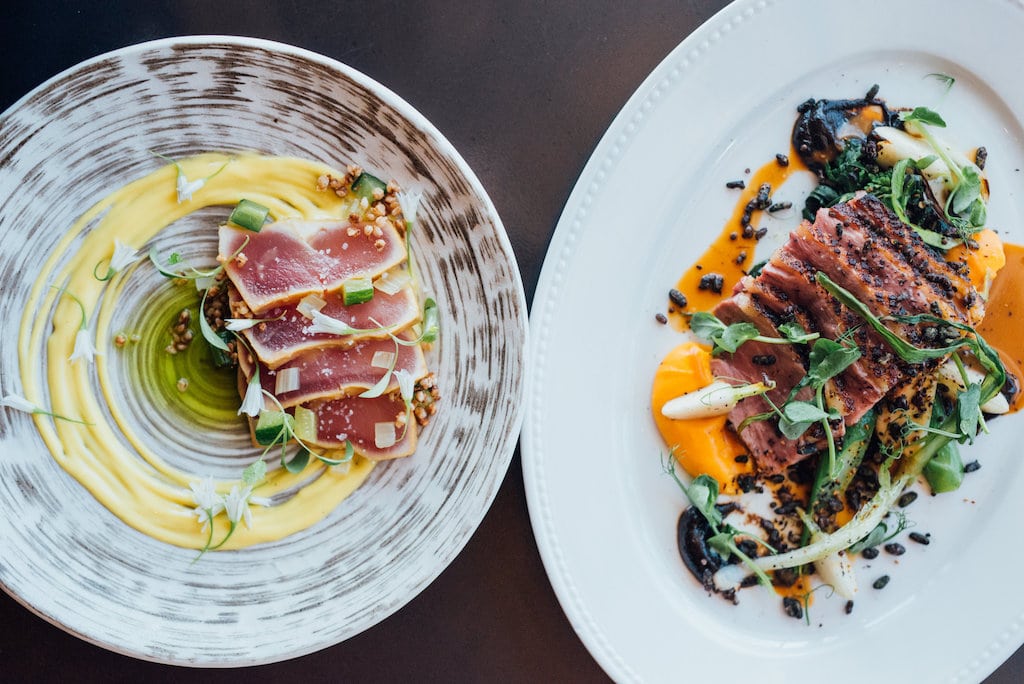 The St-Urbain is a great restaurant. It is thanks to the restaurant's owner, sommelier and manager, Chantal Gervais, as well as co-owner Marc-André Royal, that we owe the renaissance of Fleury Street West. (A little also to their respective spouses who did not see them much in the early days of this adventure!) Today, Lindsey Mclaren, a chef with a sensitive soul and definite culinary talent, ensures unforgettable gastronomic evenings. Photos Alison Slattery
96 Rue Fleury Ouest
Montréal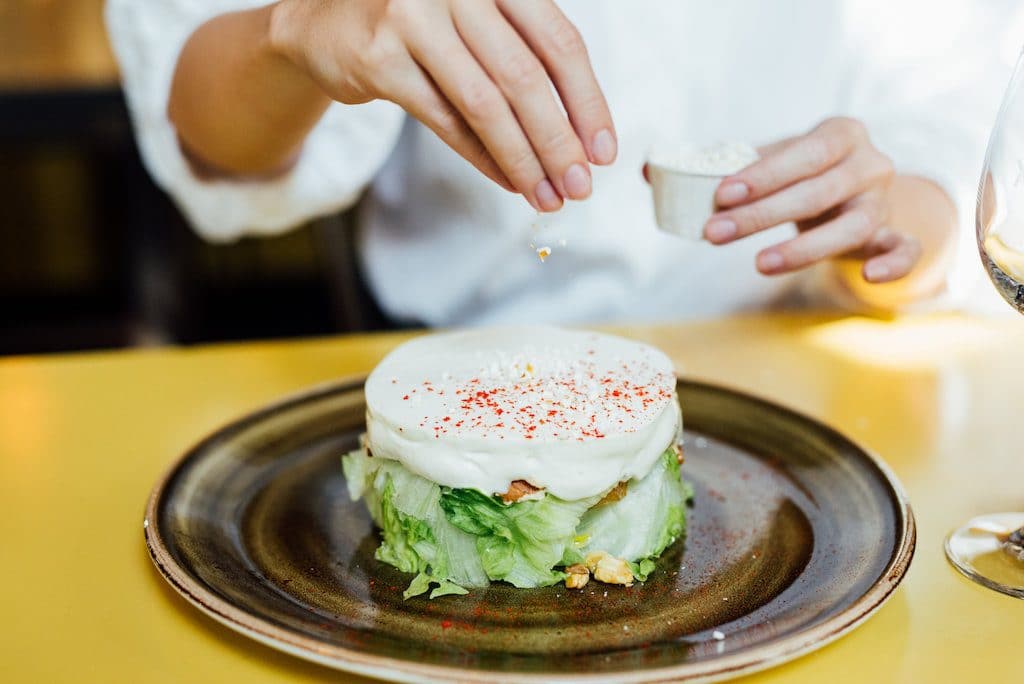 Mile-Ex
In a small space on Jeanne-Mance Street, you'll find the restaurant Mile-Ex. Here, the restaurant's chef-owner Gregory Paul charms with his tasty and hearty dishes. His customers, epicureans of all kinds, almost always become regulars, since one feels as though they're eating at a friend's house when dining here. The decor is simple and original, you can sense that a lot has been done with little means; we love this creativity and inventiveness. This small restaurant in the Mile-Ex district offers a stunning offering of Quebecois cuisine. Photos Alison Slattery
6631 Rue Jeanne-Mance
Montréal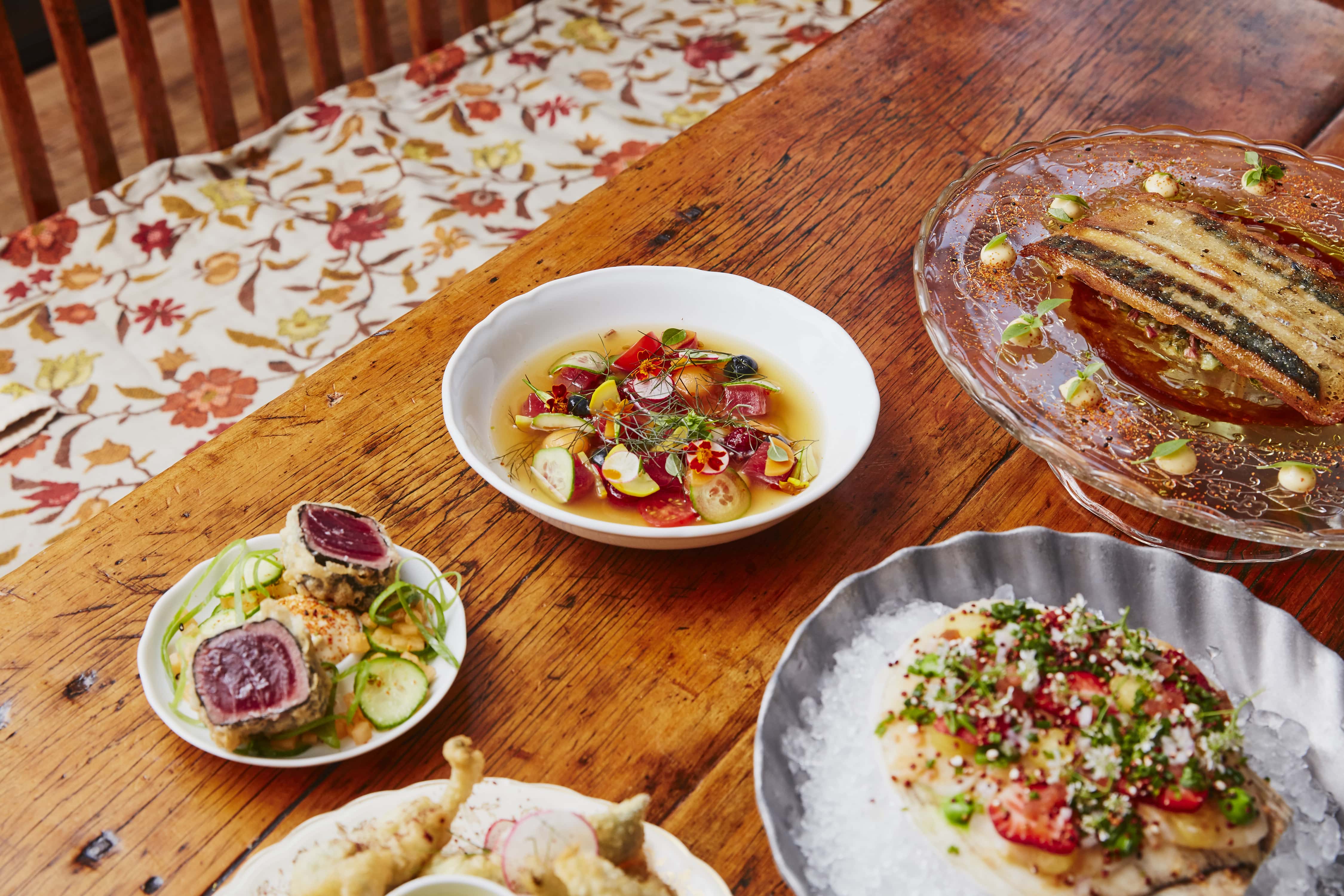 Montréal Plaza
Montreal Plaza is the long-awaited restaurant of Charles-Antoine Crête that has brought a breath of fresh air to Plaza Saint-Hubert. One enters here as though they were entering the home of the co-owner's parents: sensing the warm and festive atmosphere, always with a glass of wine in hand. The very large space is decorated in a rather chic and classic brasserie style – with of course a few touches of madness à la Charles-Antoine. We eat local, fresh, and often extravagantly. With Charles-Antoine, Amin Nasrallah (ex Toqué), Cheryl Johnson (chef and co-owner) to host you, you are in very good hands. photos Dominique Lafond
6230 Rue Saint-Hubert
Montréal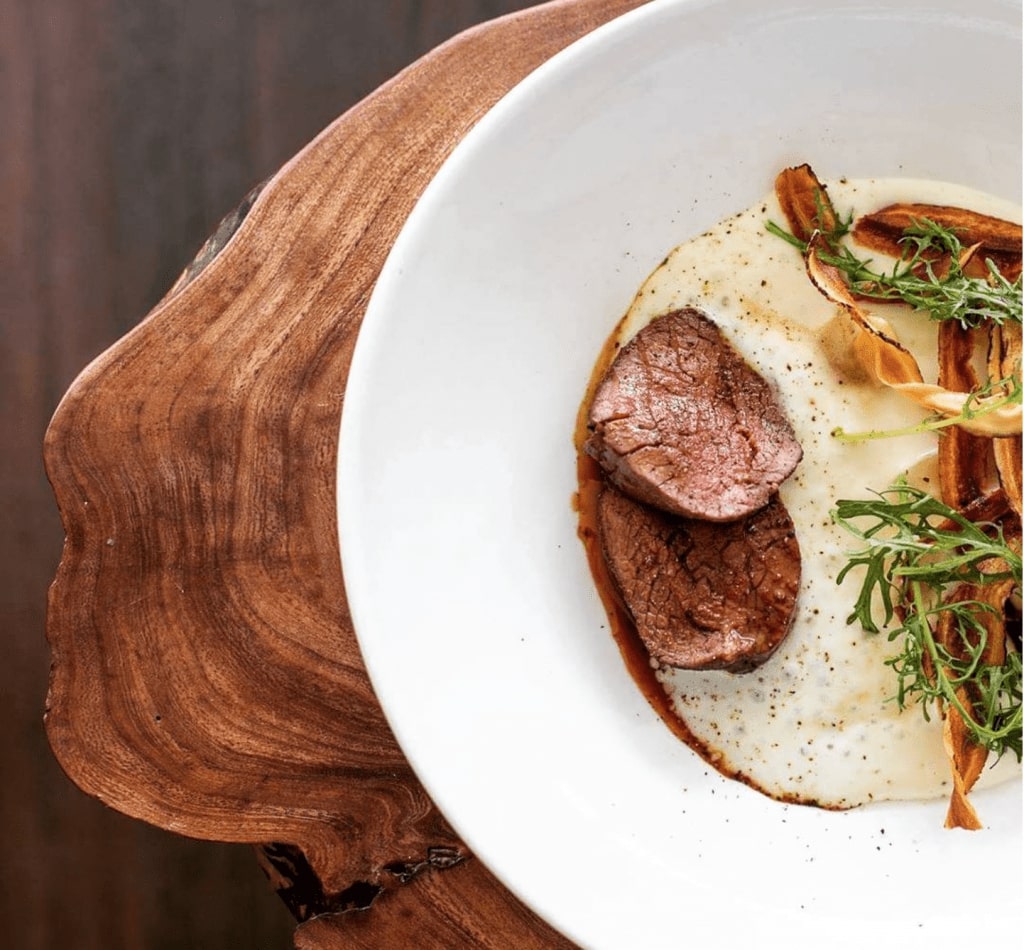 Pastaga is a place that we have loved since its opening. The star chef Martin Juneau and his partner Louis-Philippe Breton have created an address where you can savour revisited Quebecois dishes that will "wow" you each time. Between the beautiful space. the refined and flavourful menu, a lovely natural wine list, and a team skilfully directed by Jean-Christophe Desfossés, there's no doubt that you'll have a memorable evening. Note that the establishment offers a table in the kitchen for gourmets looking for a more immersive experience. Photos Martin Juneau and Bénédicte Brocard
6389 Boulevard Saint-Laurent
Montréal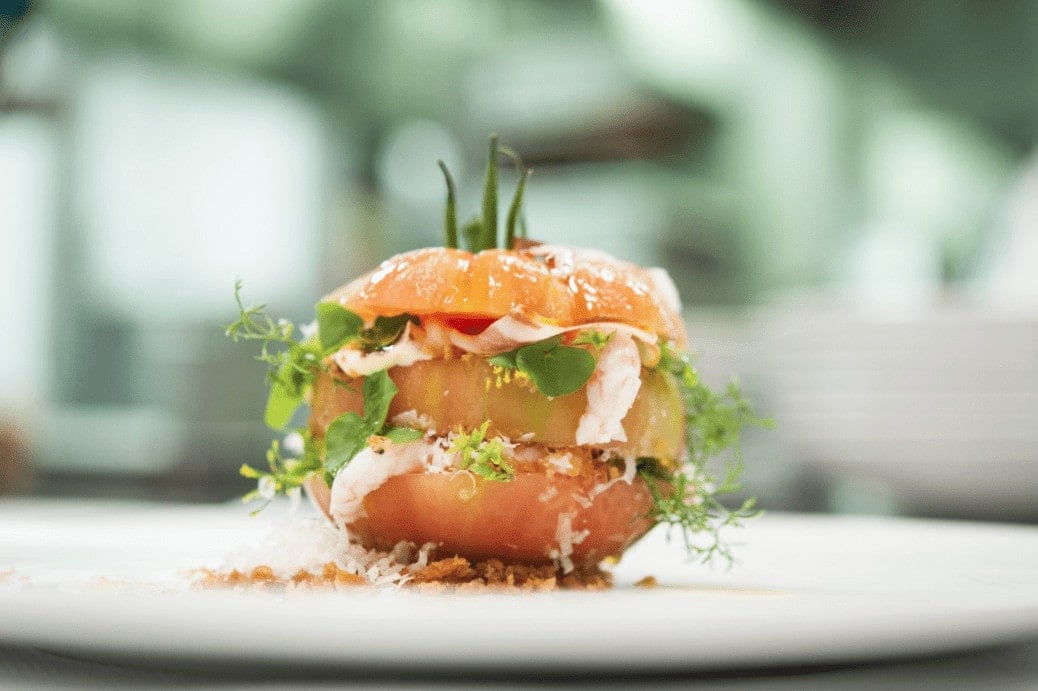 Toqué! is a Montreal institution that has been around for over 20 years. Toqué! has always put small local producers at the forefront at a time when product traceability was a rather vague concept. Season after season, the menus are based on market cuisine, and local products are always highlighted. Owners Normand Laprise and Christiane Lamarche have brilliantly met the challenge of presenting a restaurant of international renown with an emphasis on Quebecois gastronomy. Between their quality and consistency, as well as their resistance and irrefutable impact on Montreal's restaurant scene, this is an exceptional restaurant. Photo Hans Laurendeau, Shoot Studio
900 Place Jean-Paul-Riopelle
Montréal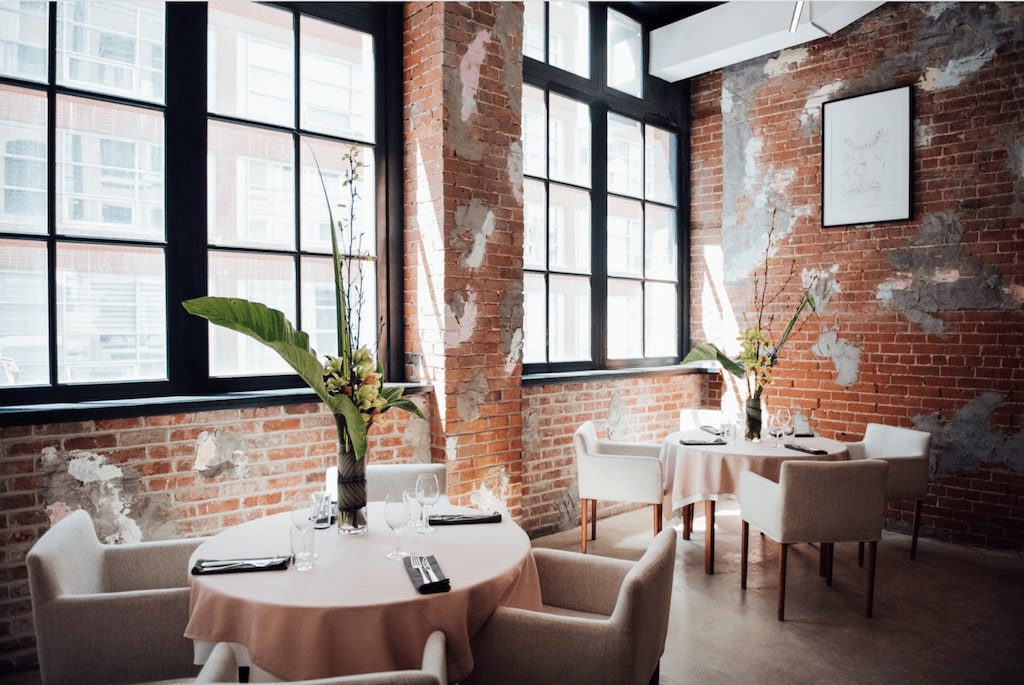 Located in Old Montreal, Kabir Kapoor and Jason Morris' latest venture, Pastel, offers refined and creative cuisine. In a beautiful space designed by its owners, Pastel's kitchen is the central element of the restaurant, a place of inspiration and work for the team. The food reflects a collective and creative effort to make the most of the abundant resources and products found in Quebec, and across Canada. Pastel is quickly becoming one of our favourites in Montreal, perfect for an evening of great food. Photo Alison Slattery
124 Rue McGill
Montréal
After announcing his departure from the restaurant Manitoba, chef Simon Mathys began a new project on his own with his wife Vicky: Mastard. This is a friendly neighbourhood address where you can enjoy delicious cuisine that showcases Quebec's terroir in all its splendour. For the moment, the house only offers a take-out menu at $35 per person. The menu will evolve with the primary mission of promoting local products.
1879 Rue Bélanger
Montréal
See on map
536 Avenue Duluth Est Montréal H2L 1A9
1595 Boulevard Saint-Laurent Montréal H2X 2S9
551 Rue Saint-Martin Montréal H3J 2L6
1453 Avenue du Mont-Royal Est Montréal H2J 1Z1
4710 Rue de Lanaudière Montréal H2J 3P7
4095 Rue Molson Montréal H1Y 3L1
2491 Rue Notre-Dame Ouest Montréal H3J 1N6
423 Rue Saint-Claude Montréal H2Y 3B6
408 Rue Saint-François-Xavier Montréal H2Y 2S9
1025 Rue Ontario East Montréal H2L 1P8
96 Rue Fleury Ouest Montréal H3L 1T2
6631 Rue Jeanne-Mance Montréal H2V 4L1
6230 Rue Saint-Hubert Montréal H2S 2M2
6389 Boulevard Saint-Laurent Montréal H2S 3C3
900 Place Jean-Paul-Riopelle Montréal H2Z 2B2
124 Rue McGill Montréal H2Y 2E5
1879 Rue Bélanger Montréal H2G 1B6