Rosélys: The fine dining of the Fairmont Queen Elizabeth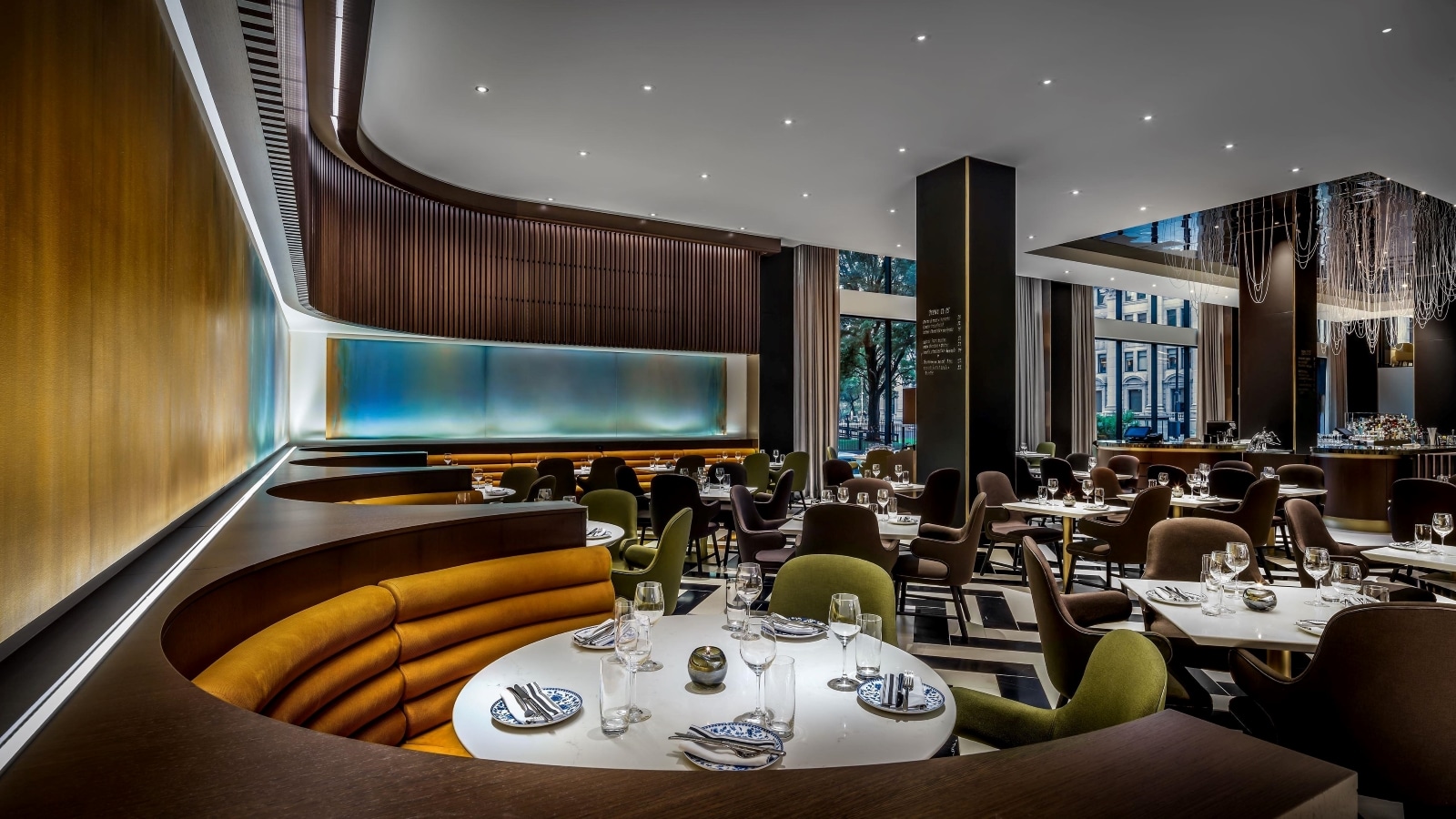 Rosélys

$$$
Monday: 6:30 AM – 10:00 PM
Tuesday: 6:30 AM – 10:00 PM
Wednesday: 6:30 AM – 10:00 PM
Thursday: 6:30 AM – 10:00 PM
Friday: 6:30 AM – 10:00 PM
Saturday: 6:30 AM – 10:00 PM
Sunday: 6:30 AM – 10:00 PM

In the heart of downtown, Rosélys, the restaurant of the Fairmont Queen Elizabeth, offers a combination of gourmet and bistro style cuisine in a sophisticated art deco atmosphere.
Rosélys is in and of itself a reminder of the rose and lily found on the flag of Montreal, a tribute to the mix of English and French cultures found here.
The Fairmont's restaurant has been completely redesigned by Sid Lee, and it is quite impressive! The 145-seat space is chic and spacious, with soaring ceilings, rich materials and splashes of colour with its banquettes and seating. Open from morning to night, Rosélys offers a menu for any time of the day: breakfast, lunch, brunch, tea time, aperitif, dinner and late night bar!
Like the Nacarat cocktail bar, also located in the Queen Elizabeth, the restaurant is far from being simply a hotel establishment! The dishes are refined and always prepared in the spirit of conviviality and sharing! If there is one golden rule at Rosélys, it is that all dishes are inspired by seasonal products and the principle of incorporating as many local ingredients as possible. The menu is certainly inspired by the bistro style, but it adds a gastronomic touch: the dishes are much more refined than a bistro and the food is very good. Note also that the restaurant is known for its sumptuous Sunday brunches! Brunch lovers will now be able to enjoy their new à la carte brunch formula from 10 am to 3:30 pm. Try it out!
On the current menu, appetizers are priced between $12 and $17, while main courses are priced between $16 and $34. On the sweet side, they concoct delicious desserts to complement your dining experience. Arnaud Bourdy, Nacarat's director of mixology, is in charge of the cocktails, while the wine list includes several privately imported wines, bubbles, cocktails, and beers.
Sous-Chef Pablo Alberto Gonzalez has recently taken over the reins of the kitchen at Rosélys. Without a doubt, Rosélys is in good hands! Innovative and creative, Pablo Alberto Gonzalez works in symbiosis with the values of the establishment. "The cuisine at Rosélys is a cuisine of straightforward flavours that is always in search of balance. A cuisine tinged with our 4 seasons, freshness and local products", explains the sous-chef.
We also come here to enjoy a moment of sharing! Come to savour refined and delicious dishes in a superb space, no matter what time of day it is.
Written by Sophie Monkman
Photography by Rosélys