Where to eat well in the Îles de la Madeleine: Our suggested addresses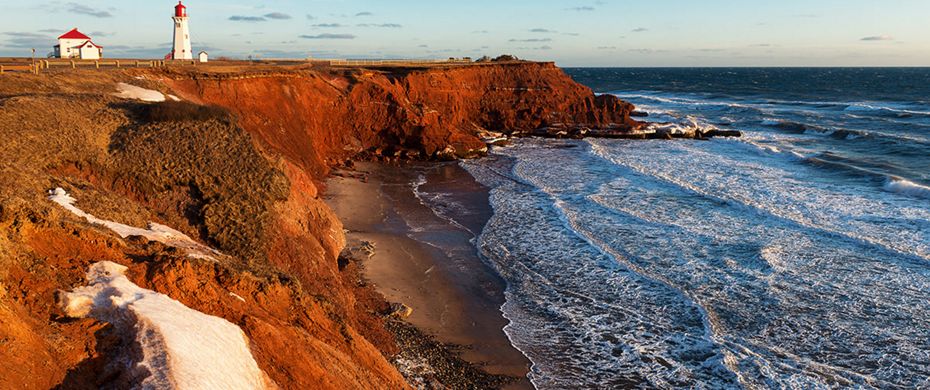 Beautiful fine sand beaches, the sound of the waves, not a building in sight… this is what dreams are made of. And yet, you don't have to fly to the ends of the earth to find this type of heavenly landscape. Accessible by plane or boat, the Îles de la Madeleine form a sublime archipelago in the Gulf of St. Lawrence, where you'll be sure to have an unforgettable stay.
The archipelago includes a dozen islands, six of which are connected by sand dunes. These include the Île de la Grande Entrée, the Grosse Île, the Île de la Pointe aux Loups, the Île du Havre aux Maisons, the Île du Cap aux Meules and the Île du Havre Aubert. In addition to these are the two largest: Entry Island, which is inhabited, and Brion Island, which is uninhabited. Some islands and islets complete the archipelago.
On Cap aux Meules Island, the village of the same name is the administrative center of the Îles de la Madeleine, where you'll find most services and businesses. From there, take the Littoral trail to the lookout of the cape for a breathtaking view.
Île du Havre Aubert has the largest forest in the archipelago, perfect for hiking! On the island, you'll also find the historic site of La Grave, as well as several businesses, boutiques, galleries and artisans.
It is on Havre aux Maisons Island where you can enjoy some of the most beautiful views of the archipelago. Be sure to visit the La Pointe sector to take in a breathtaking sunset. At Dune-du-Sud you'll have access to a well-serviced beach, where you can also explore caves.
To find one of the most beautiful beaches in the country, head to Île de la Pointe aux Loups. You'll find Dune du Nord beach, which according to Canadian Geographic is one of the 25 most beautiful in the country, as well as Pointe-aux-Loups beach.
To enhance your trip gastronomically, here are our suggestions of good addresses on the Îles de la Madeleine.
For other getaways, don't hesitate to consult our suggestions of gourmet addresses in Gaspésie or our good addresses in Kamouraska.
We wish you a wonderful stay!
See on map
1912 Chemin de l'Étang du Nord L'Étang-du-Nord G4T 3C7
90 Québec 199 Havre-aux-Maisons G4T 5A2
49 Chemin Shore Grosse-Île G4T 6A4
286 Chemin Coulombe L'Étang-du-Nord G4T 3V5