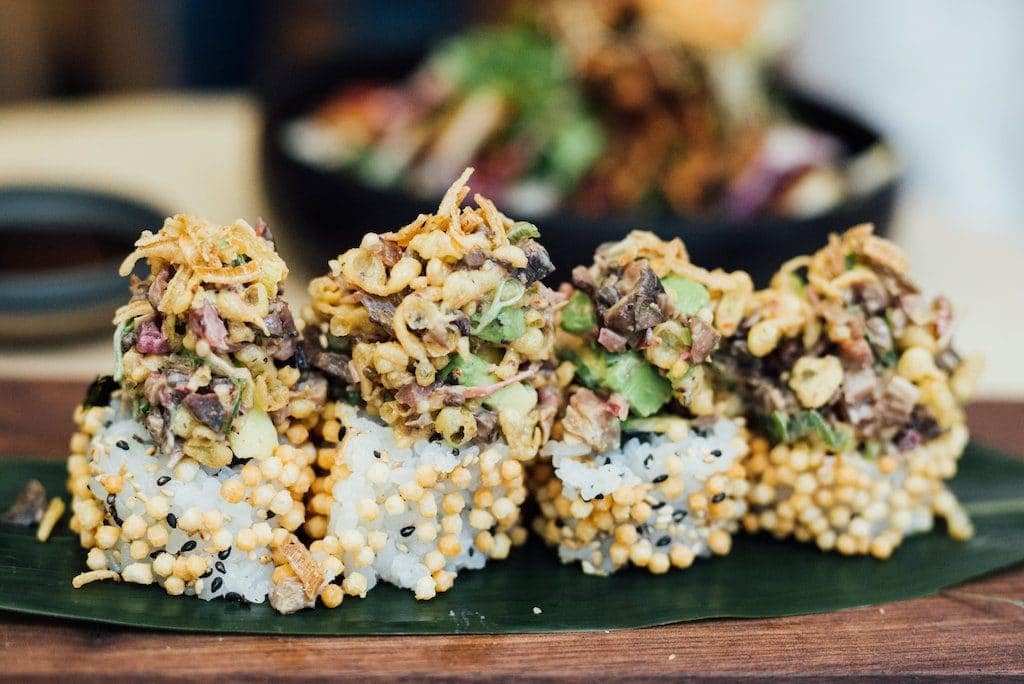 The Best Vegan Restaurants in Montreal : a vegan's guide to the city
The Best Vegan Restaurants in Montreal : a vegan's guide to the city
Thankfully, vegan restaurants are becoming increasingly easy to find as the general public becomes more tuned in to the environmental, health and ethical benefits of the lifestyle. At Tastet, we try our best to support the health of our planet and be mindful of our consumption habits whenever possible. That being said, there is never a reason to compromise on taste or satisfaction –  something that many people unfortunately misunderstand  about plant-based food.
We decided that it was time to create a list of vegan restaurants in Montreal that are so authentic and delicious, no one would even notice that they're vegan. We are lucky to live in a time where you can eat pizza, burgers, chicken wings, fresh pasta and nachos, all without the weight of the planet or the animals on your conscience. However, we also want to give credit to the greener side of vegan cuisine, where vegetables are transformed into flavourful dishes that help us feel energized, healthy, and full of life. Regardless of the style, we love it all!
Without further ado, here is our list of the best vegan restaurants in Montreal. Whether you like your veggies deep fried and unrecognizable or freshly picked and finely seasoned, there is something on this list for you. If you know of any other Montreal addresses that deserve to be on the list of the best vegan food in the city, send us an email at [email protected] so we can add your suggestion!
If you are searching for more suggestions of vegan friendly food, check out our list of the best smoothie bowls in Montreal, or our veggie-friendly category on the website for a more diverse range of addresses that accommodate vegetarians. 
© Photo Alison Slattery — Instagram