Lola Rosa: The tasty little vegan address on Milton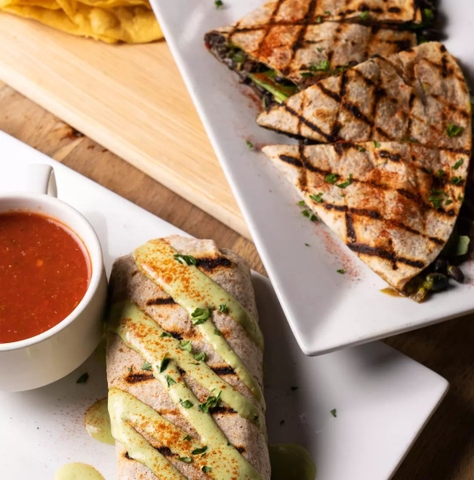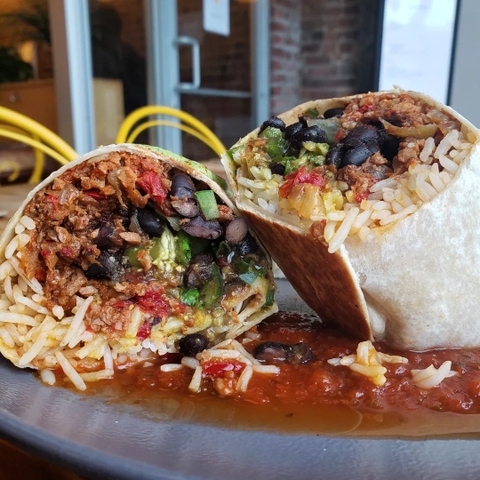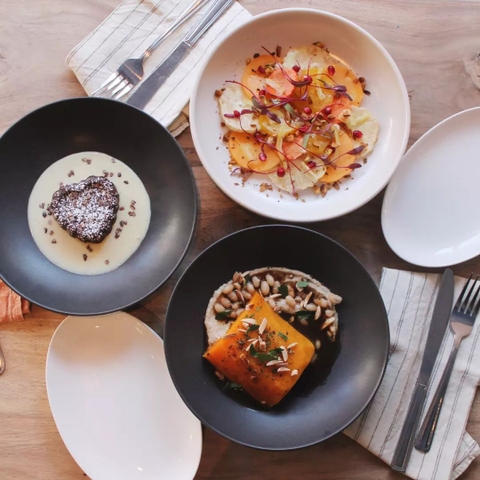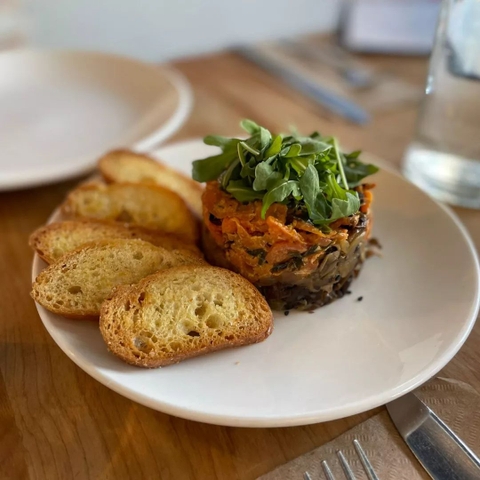 Lola Rosa

$$
Monday: 11:30 AM – 9:00 PM
Tuesday: 11:30 AM – 9:00 PM
Wednesday: 11:30 AM – 9:00 PM
Thursday: 11:30 AM – 9:00 PM
Friday: 11:30 AM – 9:30 PM
Saturday: 11:30 AM – 9:30 PM
Sunday: 11:30 AM – 9:00 PM

Lola Rosa is often referred to as the favourite vegetarian restaurant for non-vegetarians. Aimed at a clientele that cares about what goes on their plate, Lola Rosa on Milton Street offers comforting and unpretentious dishes made with local, nutrient-rich and, above all, plant-based foods.
The mission? To convince skeptics that eating meat-free can be really tasty! The cuisine offered at Lola Rosa is very comforting. The menu includes the classics of a family menu with a little exotic touch, in a meatless version, and with several gluten-free options. Burgers, chili, lasagna, burritos, and more are enjoyed and accompanied by a local microbrewery beer. As for drinks, the address offers a short but satisfying wine, beer and cocktail list. Those with a sweet tooth will also find something to their liking as the desserts are mouth-watering! If you can't decide, you can never go wrong with the vegan brownie.
This location on Milton was the first Lola Rosa, and is still going strong. The chain now has several addresses, but it is on Milton where we find the authentic atmosphere of its beginnings. Small and warm, the restaurant is always bustling with activity; as it's in the McGill ghetto, it's often full of students, and other loyal regulars who have been coming for years. Like a small European-style bistro, the close-knit tables offer a friendly atmosphere where neighbours' conversations mingle with ours. In the evening, Lola Rosa on Milton has an intimate atmosphere, ideal for a date or a one-on-one.
Lola Rosa is a great place to introduce even the most die-hard meat lovers to 100% plant-based gourmet cuisine, or to revisit our moms' classics with a more eco-friendly approach.
Here, the atmosphere is unfussy, and we don't shy away from eating with our hands; in fact, it tastes better that way! Lola Rosa Milton is one of our favourite vegan and healthy addresses and is among our suggestions of very good vegan restaurants in Montreal.
Written by Sophie Monkman
Photography by Lola Rosa