Falafel Saint-Jacques: A delicious little restaurant with Middle Eastern flavours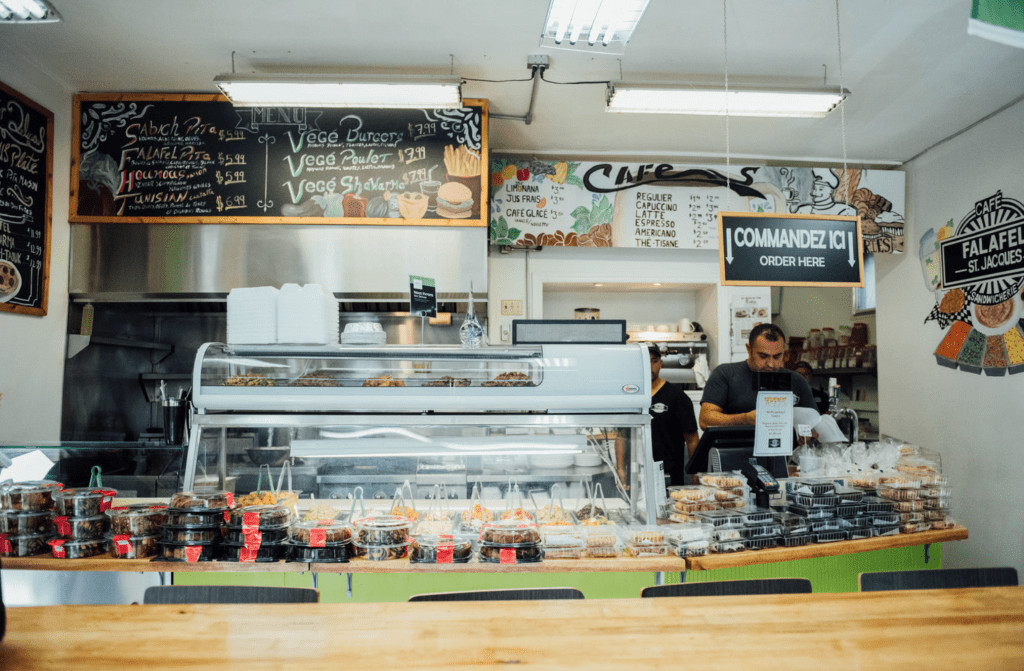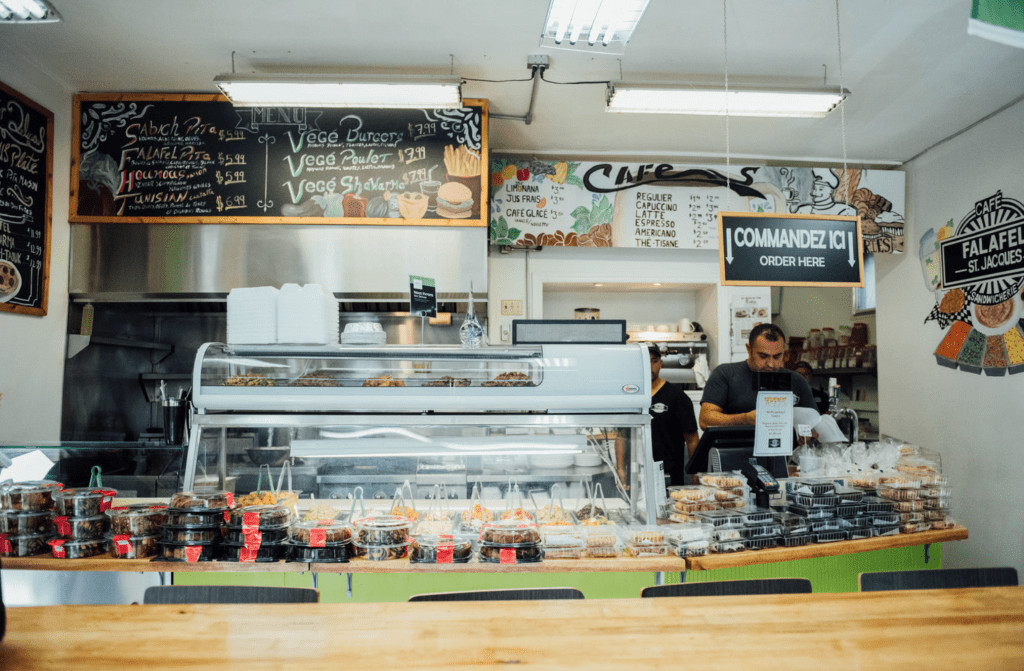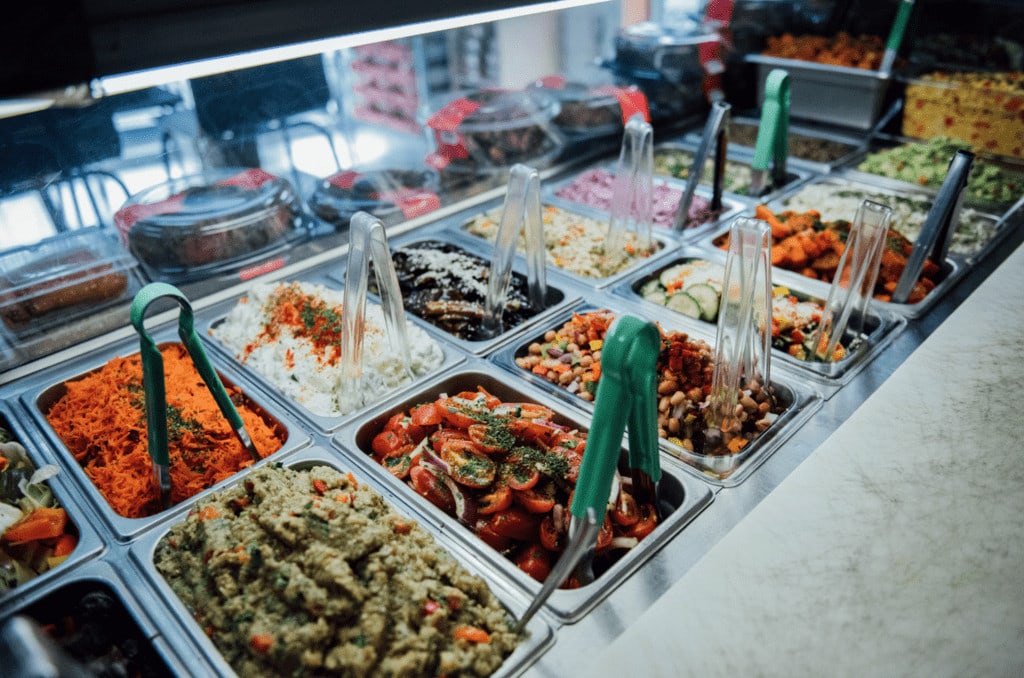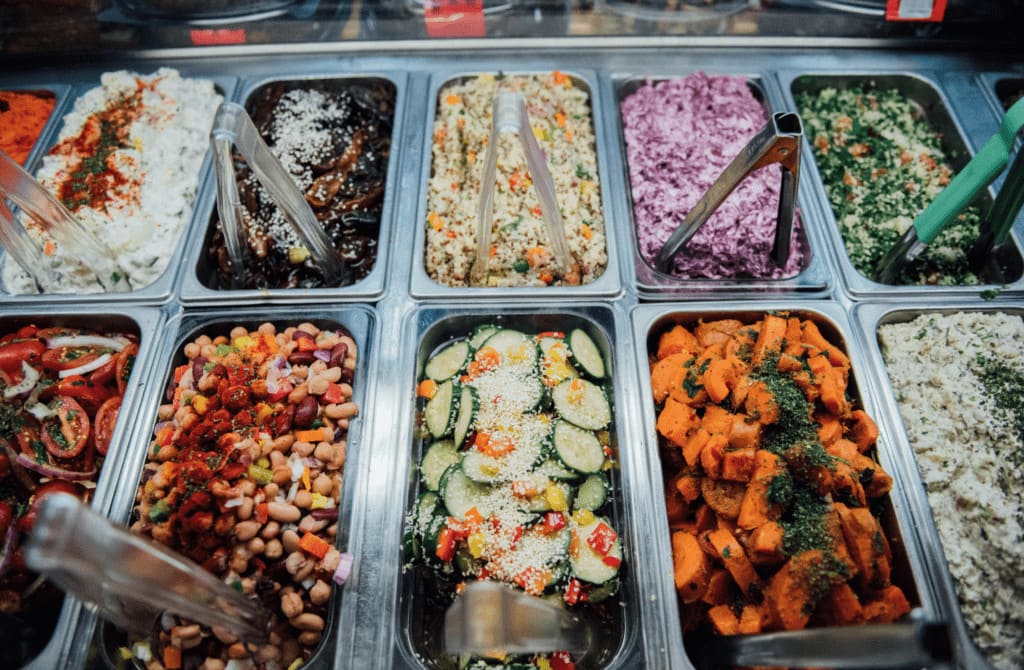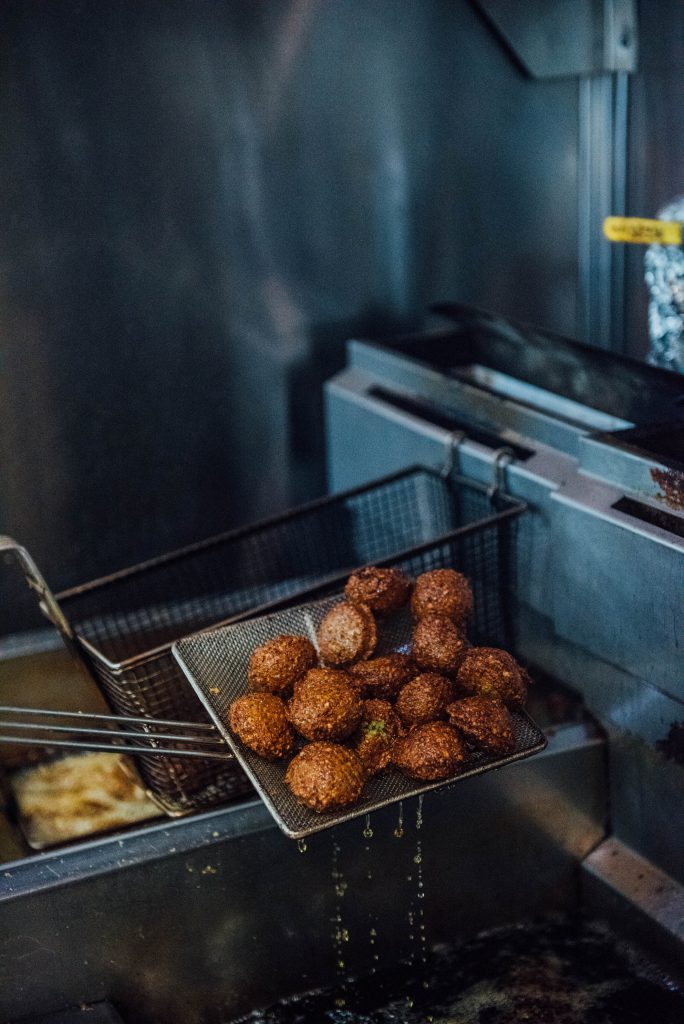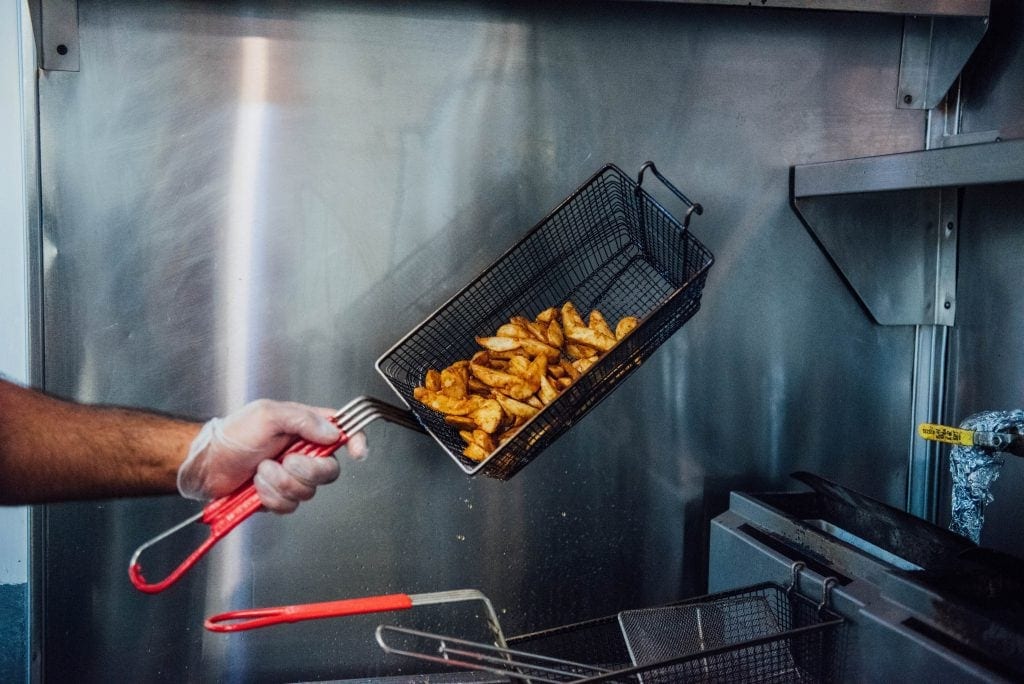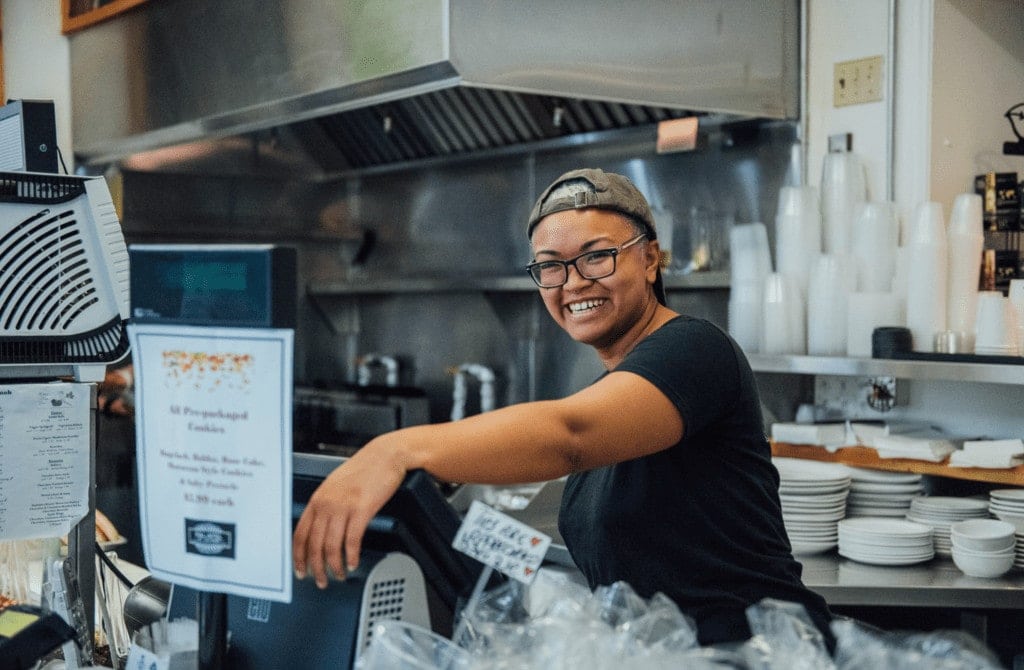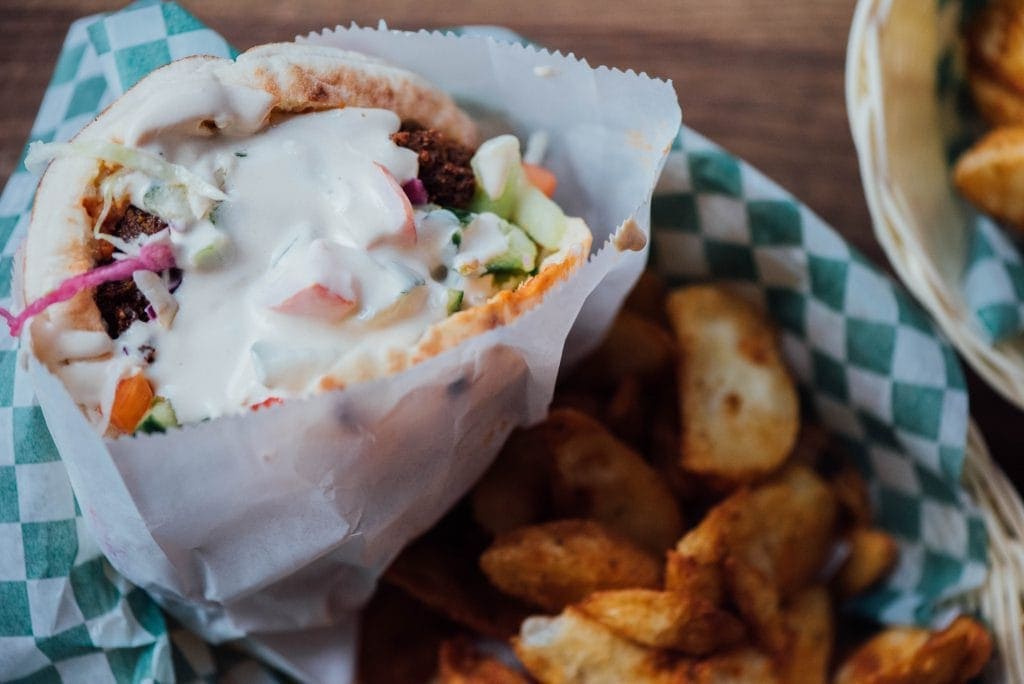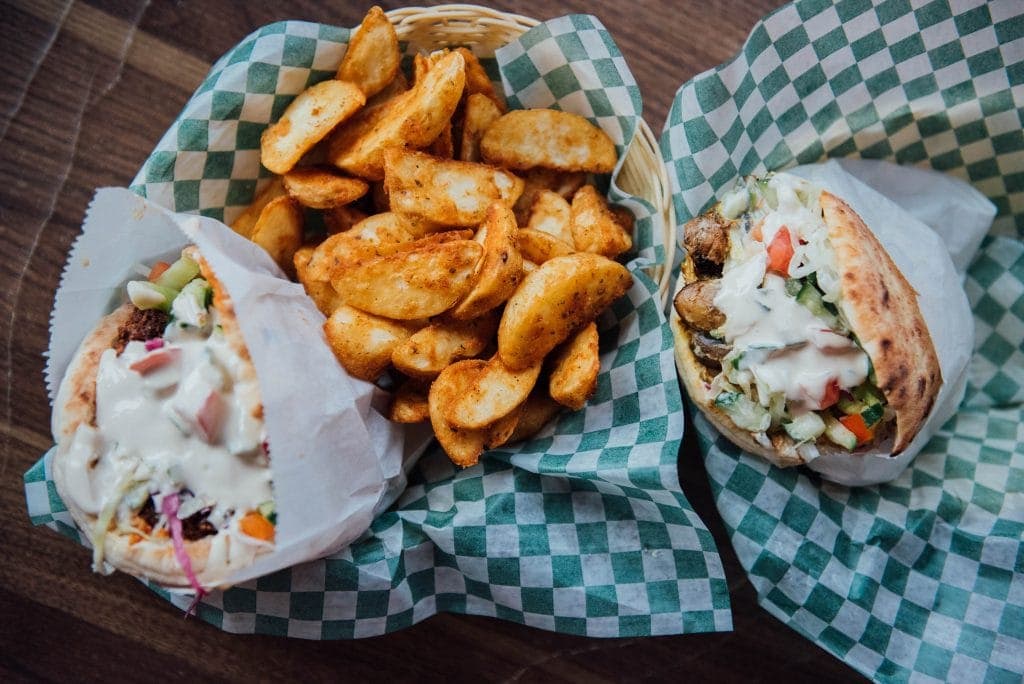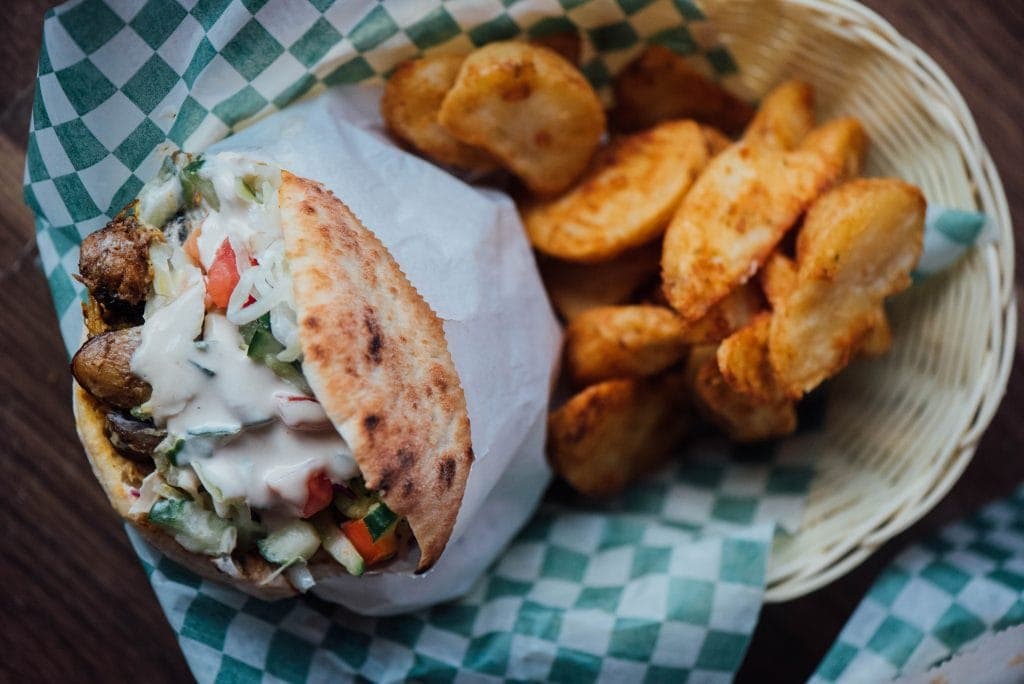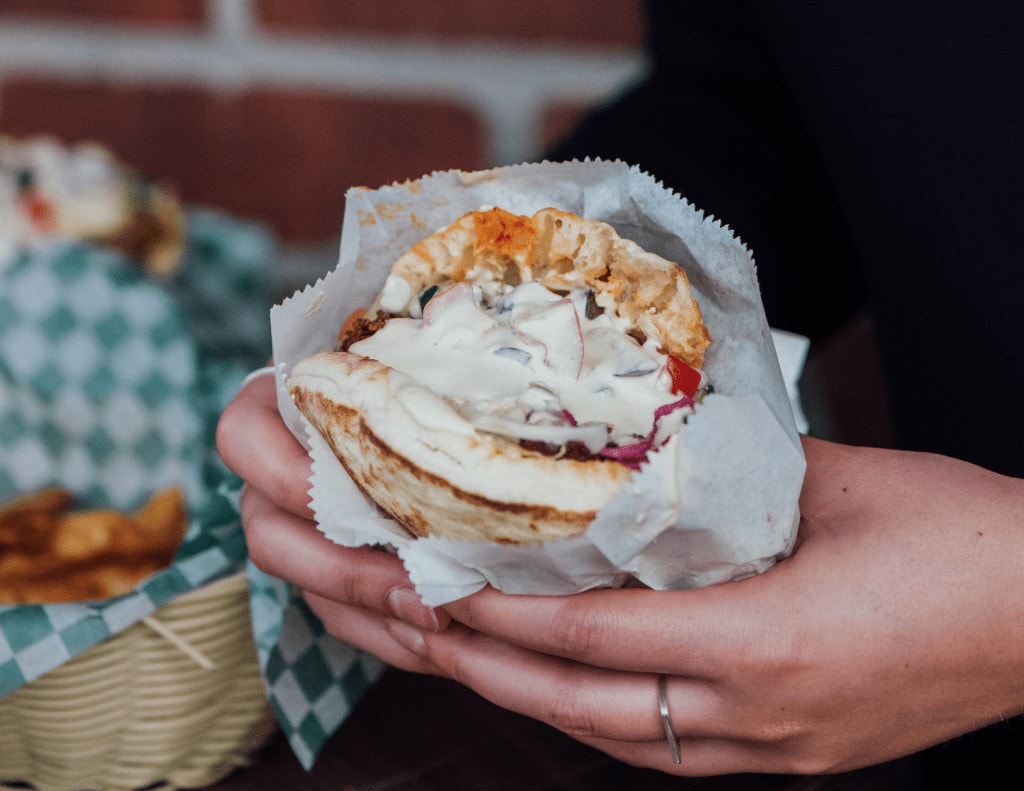 Falafel Saint-Jacques

$
Monday: 8:30 AM – 8:00 PM
Tuesday: 8:00 AM – 8:00 PM
Wednesday: 8:30 AM – 8:00 PM
Thursday: 8:30 AM – 8:00 PM
Friday: 8:30 AM – 8:00 PM
Saturday: 8:30 AM – 8:00 PM
Sunday: 8:30 AM – 8:00 PM

Falafel Saint-Jacques is a hidden gem of restaurant-counters that offers delicious, original and affordable vegetarian Middle Eastern cuisine!
The story of Falafel Saint-Jacques began about 15 years ago, when Ronen Baruch and his friend Saleh Seh owned a pita factory (AbuLafia Pita) where Falafel Saint-Jacques is currently located. Baruch is Jewish and Seh is Muslim, both from Israel. Having become close friends and driven by the same passion, the opening of a restaurant where one could savour the cuisine of their region, with its Jewish and Mediterranean influences, was then only a dream for them. A dream that has finally come true, to the delight of all!
Opened on June 1, 2015, the Falafel Saint-Jacques restaurant-counter offers delicious Middle Eastern dishes! The space is small with about 20 seats inside and a few extra seats on the patio. The space has an unpretentious feel to it: a service counter, a hand-painted colourful menu, products filling all the shelves, a window counter, and high wooden tables and chairs. The decor of the place was developed by the whole team and the family friendly feel shines through. The space is packed from opening to closing, with many customers taking the sandwiches to go.
Falafel Saint-Jacques is known for its delicious dishes, including sandwiches, pita dishes and house salads, to name a few of their many offerings. The menu is entirely vegetarian and its unique flavours and generous portions are more than appreciated. The address is now part of our best veggie-healthy addresses in Montreal, as well as our list of suggested restaurants where you can enjoy excellent Middle Eastern cuisine in the metropolis. The house offers a variety of shish-taouk vegetable shawarmas and falafels for which it is known. Falafel is known as the street food of Israel; here it is soft, fresh and tasty, and is probably the best falafel in Montreal. Everything is always fresh at Falafel Saint-Jacques: salads, sandwiches, homemade fries, hummus, falafel and pitas are made in house – yum! The entire menu ranges from $3.99 to $13.99, not including extras, which is why it's on our list of budget-friendly places to eat in Montreal! Note that the restaurant offers three kinds of beers, Cramer, Heineken and Molson, and a catering service.
We love Falafel St-Jacques for its touching story of a Jew and an Arab who became friends and built a unique space together. We also love the fresh products of the house, its family style, its jovial atmosphere and of course its memorable sandwiches at low prices with or without home fries. This place is a must try if you are in the area!
Written by Sophie Monkman
Photography by Alison Slattery