Mignon: A steak frites as we like them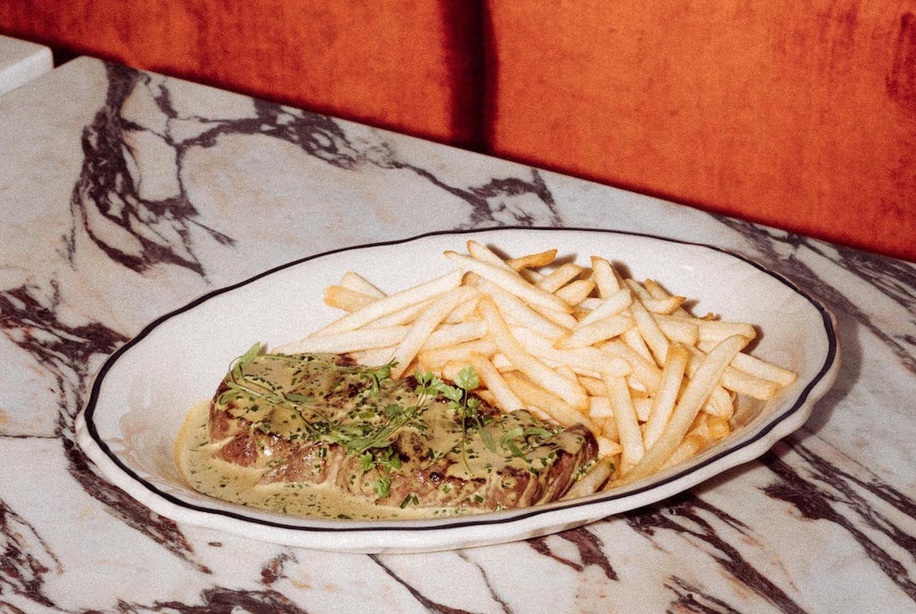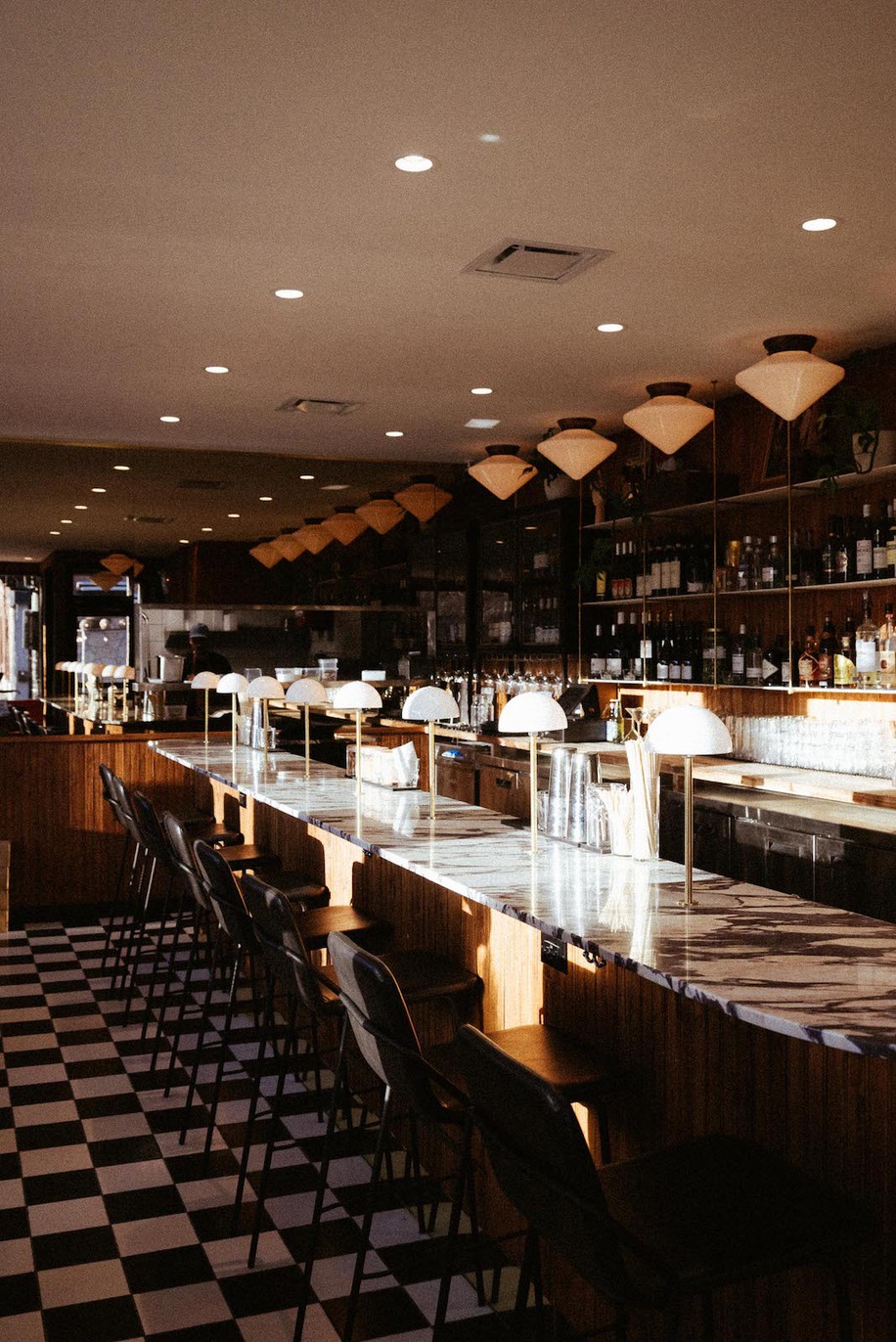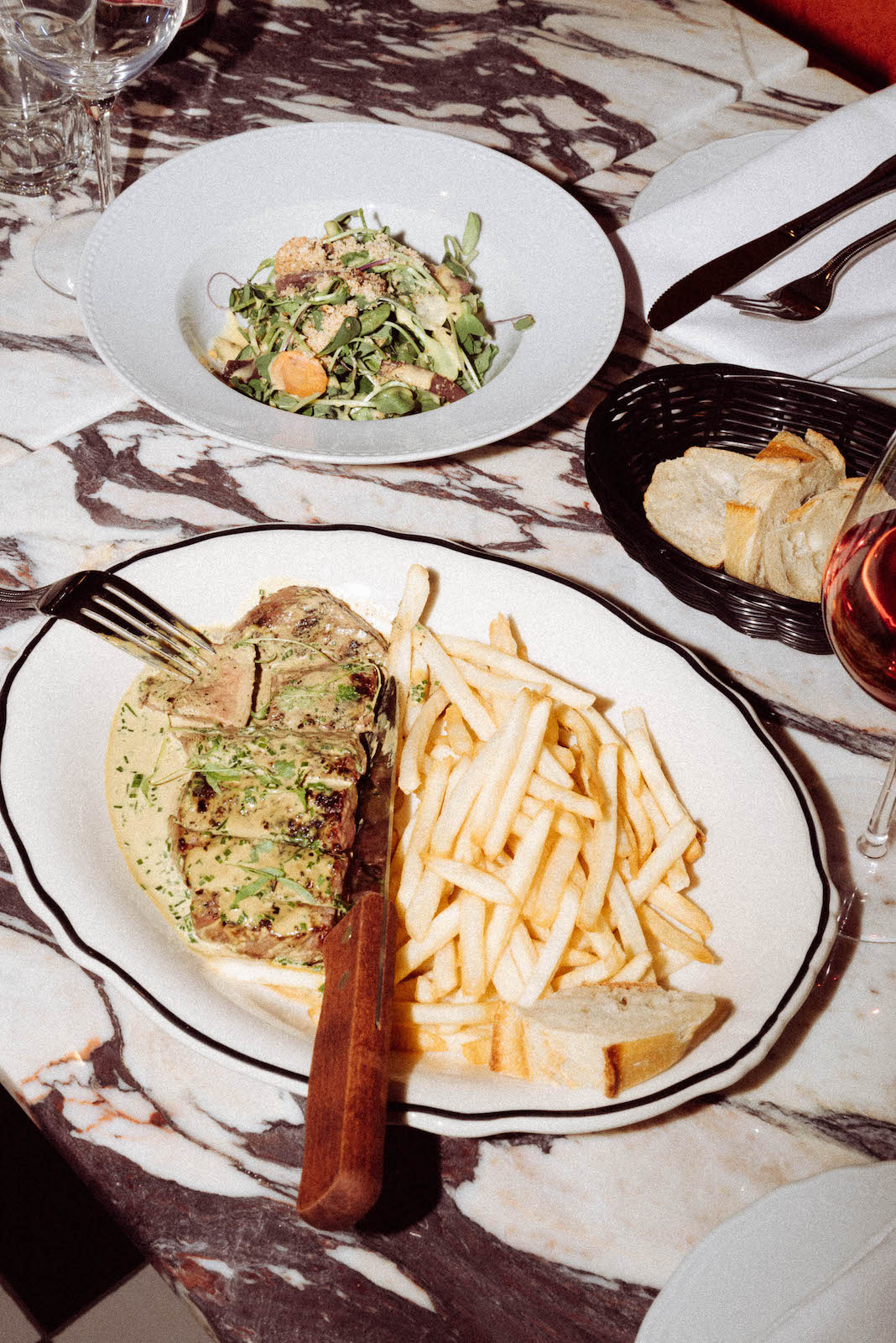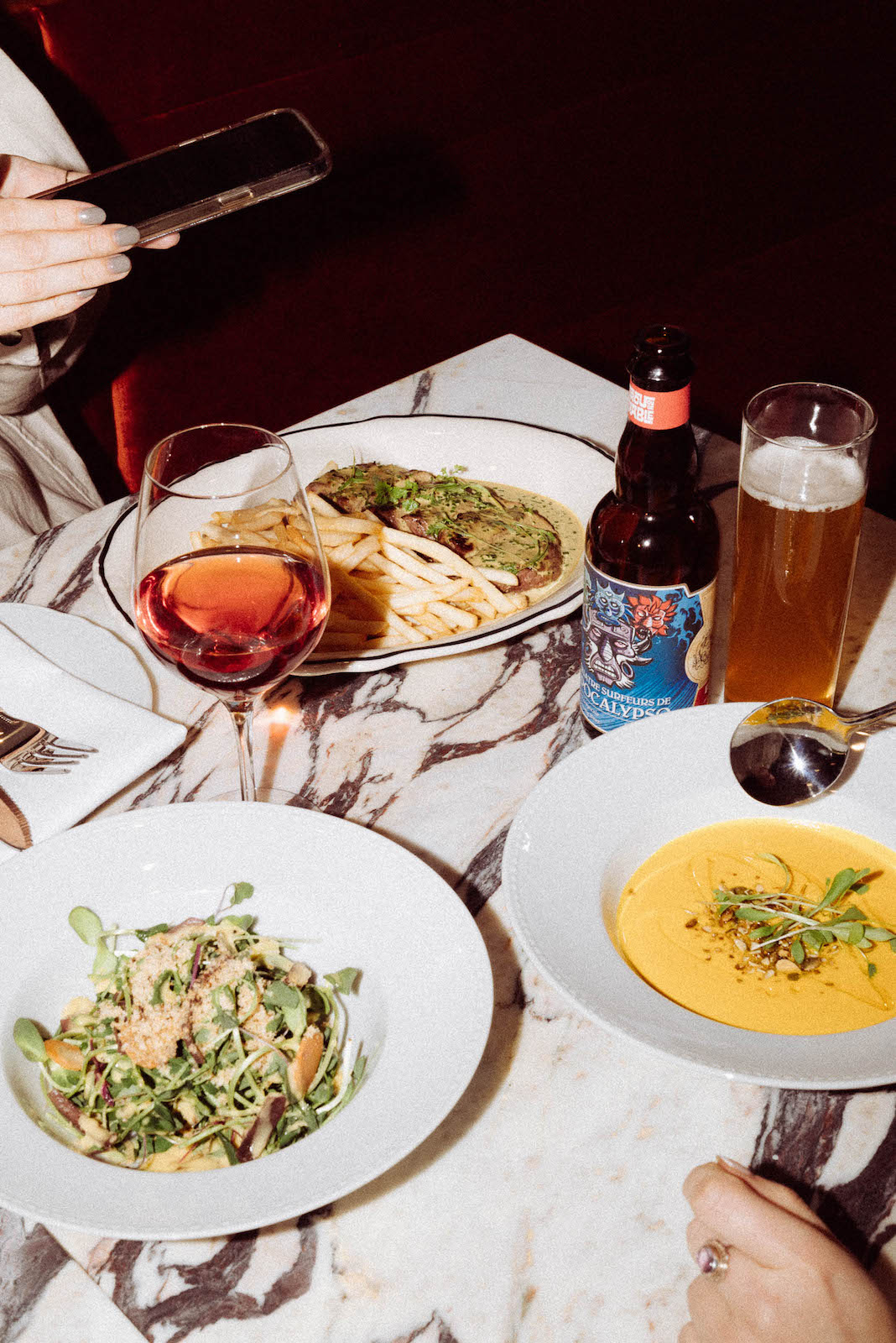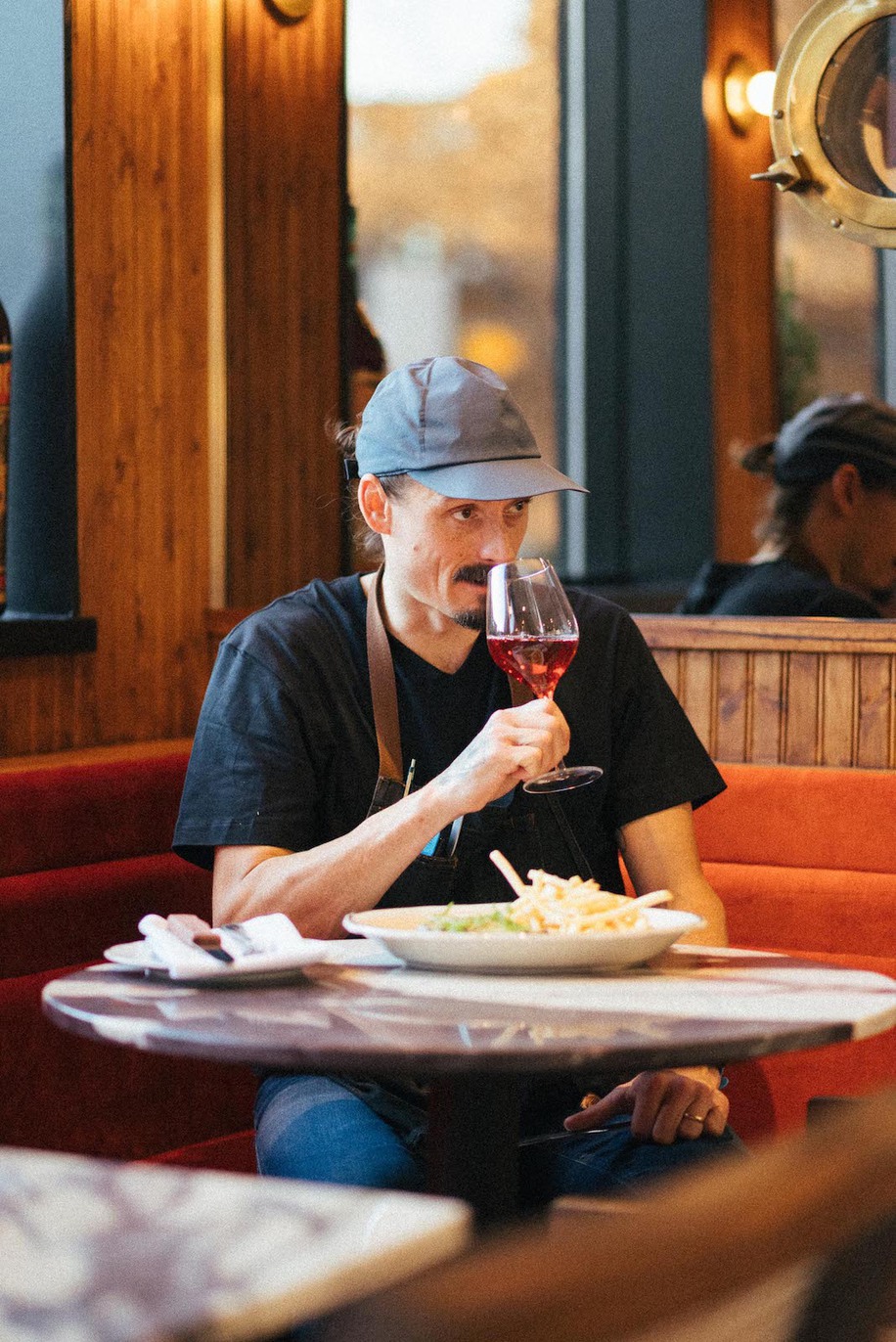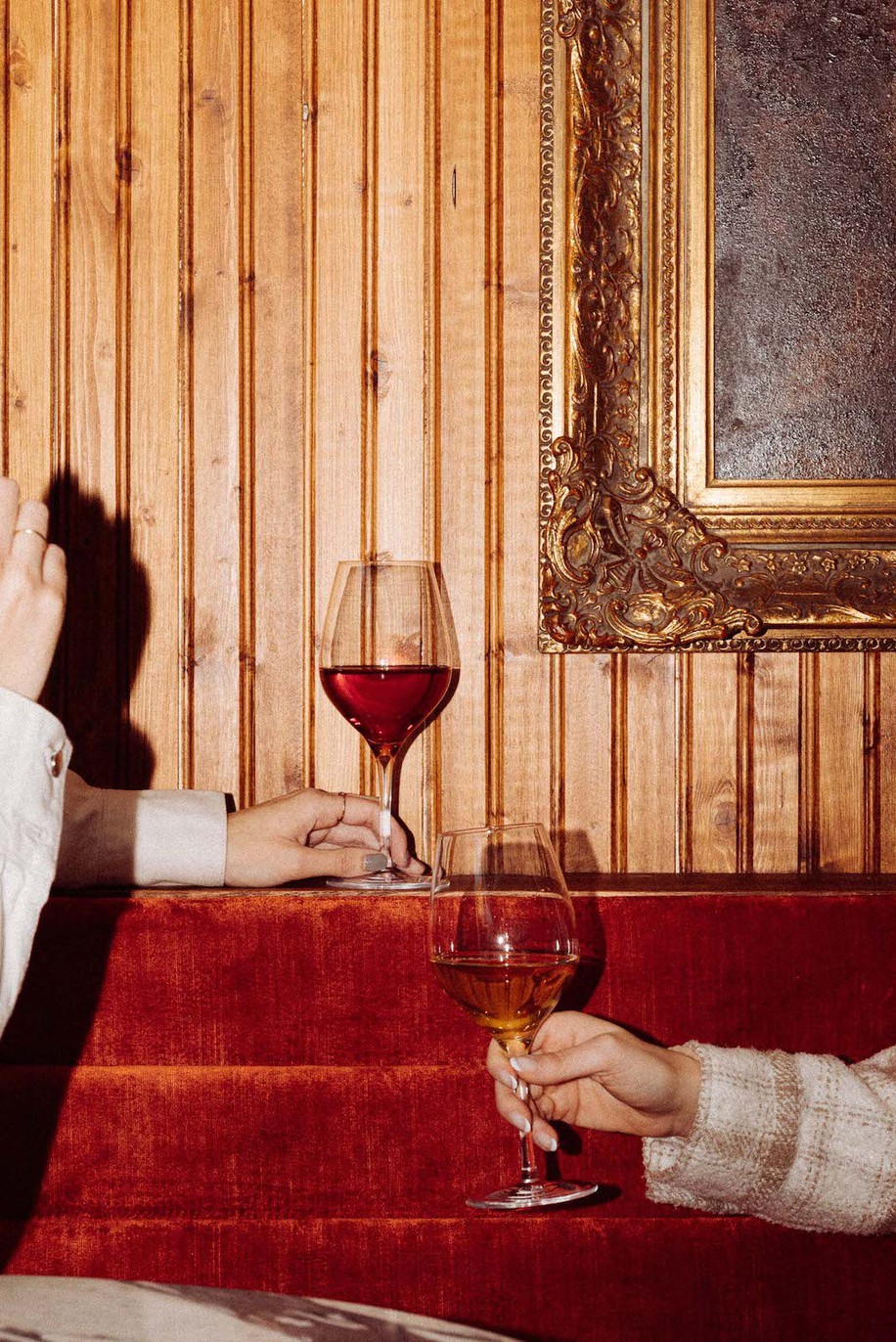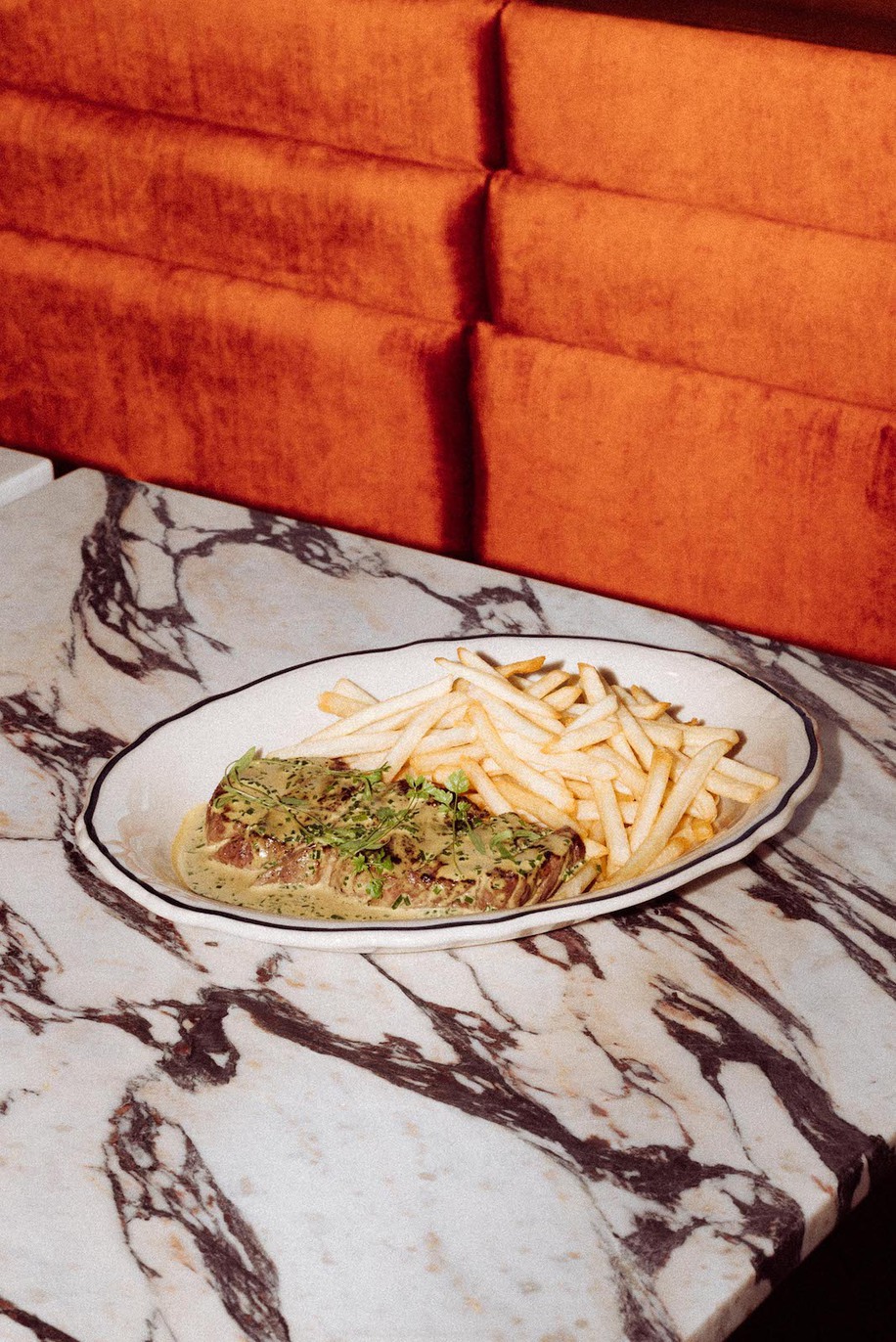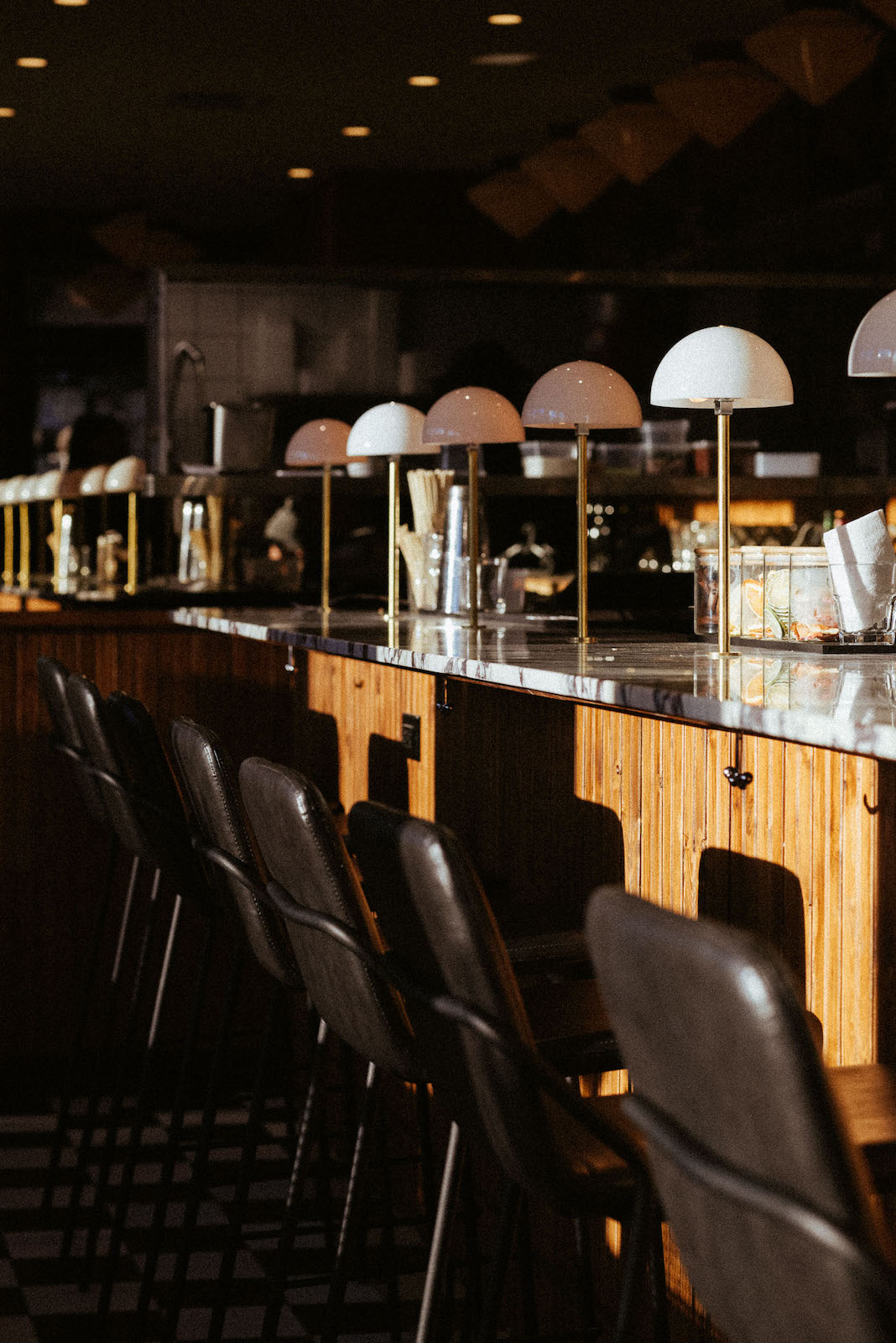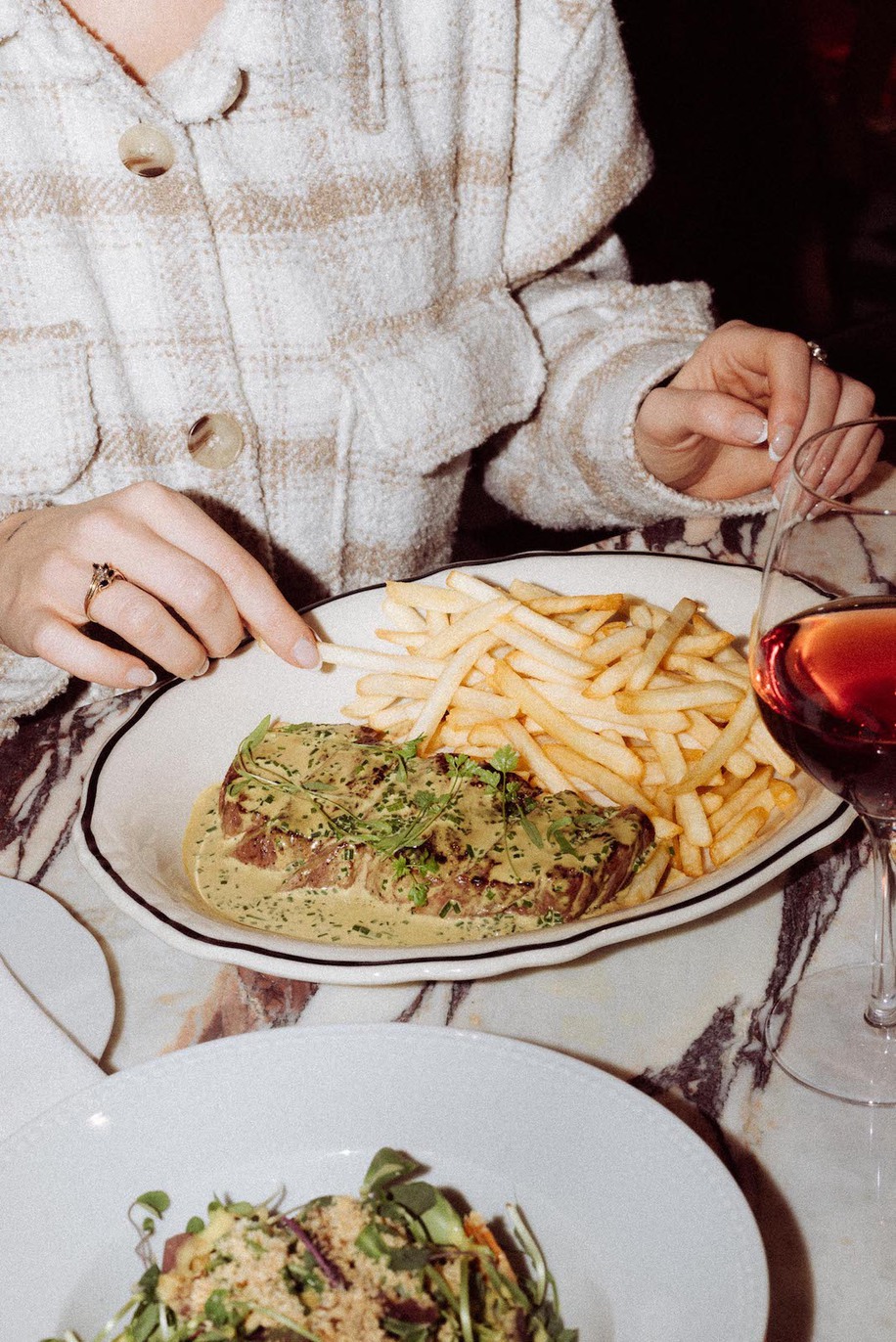 Mignon

Monday: 5:00 – 10:00 PM
Tuesday: 5:00 – 10:00 PM
Wednesday: 5:00 – 10:00 PM
Thursday: 5:00 – 10:00 PM
Friday: 5:00 – 10:00 PM
Saturday: 5:00 – 11:00 PM
Sunday: 5:00 – 10:00 PM


Owner(s) Thomas Vernis
Chef(s) Pat Marion
Opened 2021

Accepts mastercard, visa, amex, cash, debit
30 Seats
Accepts groups
The newest member of the Tomahawk group (Buvette Pastek, Santos, Unibar…), Mignon is a bistro-style restaurant that pays tribute to the staple steak frites.
Given that the group's addresses are all located in the Old Port, the owner is entering new territory by opening in Little Burgundy.
Cute and charming
Opened on November 24, 2021, the restaurant bears the name "Mignon" for two reasons. First, as a direct reference to the filet mignon; and secondly and above all because the steakhouse is truly VERY cute; (one translation of the French "mignon" is "cute" in English). In fact, the charming and cosy space—created by Amelyne Philips (La Chambre Design Co.)—can only seat 30 people.
Thomas Vernis' newest address is located on Notre-Dame Street West, a street that is not unlike St. Paul Street West. "I wanted to open a restaurant in this neighbourhood because Notre-Dame Street West is an incredible gastronomic block, there are so many good restaurants in this area. It's the heart of the action."
Mignon is partially inspired by the famous institution, L'Entrecôte St-Jean; an address which was dear to the owner before the pandemic, and which was forced to close.
The star of the show
The star of the menu, as you might have guessed, is the steak frites; prepared with other small seasonal dishes such as soups, salads and entrées of all kinds. Chef Pat Marion leads the way in the kitchen to offer a quality steak frites and a wide variety of appetizers. The team offers the complete tasting experience with the $39 table d'hôte which includes a salad or soup and the steak and fries (AAA Canadian beef).
To round it all off, Philippe Champagne offers a beautiful wine list made up of 100% privately imported wines, and which includes beautiful natural, organic and biodynamic products. The cocktail list was put together by Julia Ma and highlights the Martini in all its forms.
"With Mignon, we wanted to create a unique concept: a warm steakhouse with a beautiful decor, a great drink offering, and of course quality meat." For steak frites lovers, this address is for you!
The address is now part of our list of the best steak-frites. In a carnivorous mood? We also suggest you take a look at our lists of the best ribs, the best prime ribs, or the best butcher shops in Montreal.
Written by Sophie Monkman
Photography by Studio Amen