The Best Restaurants in Montérégie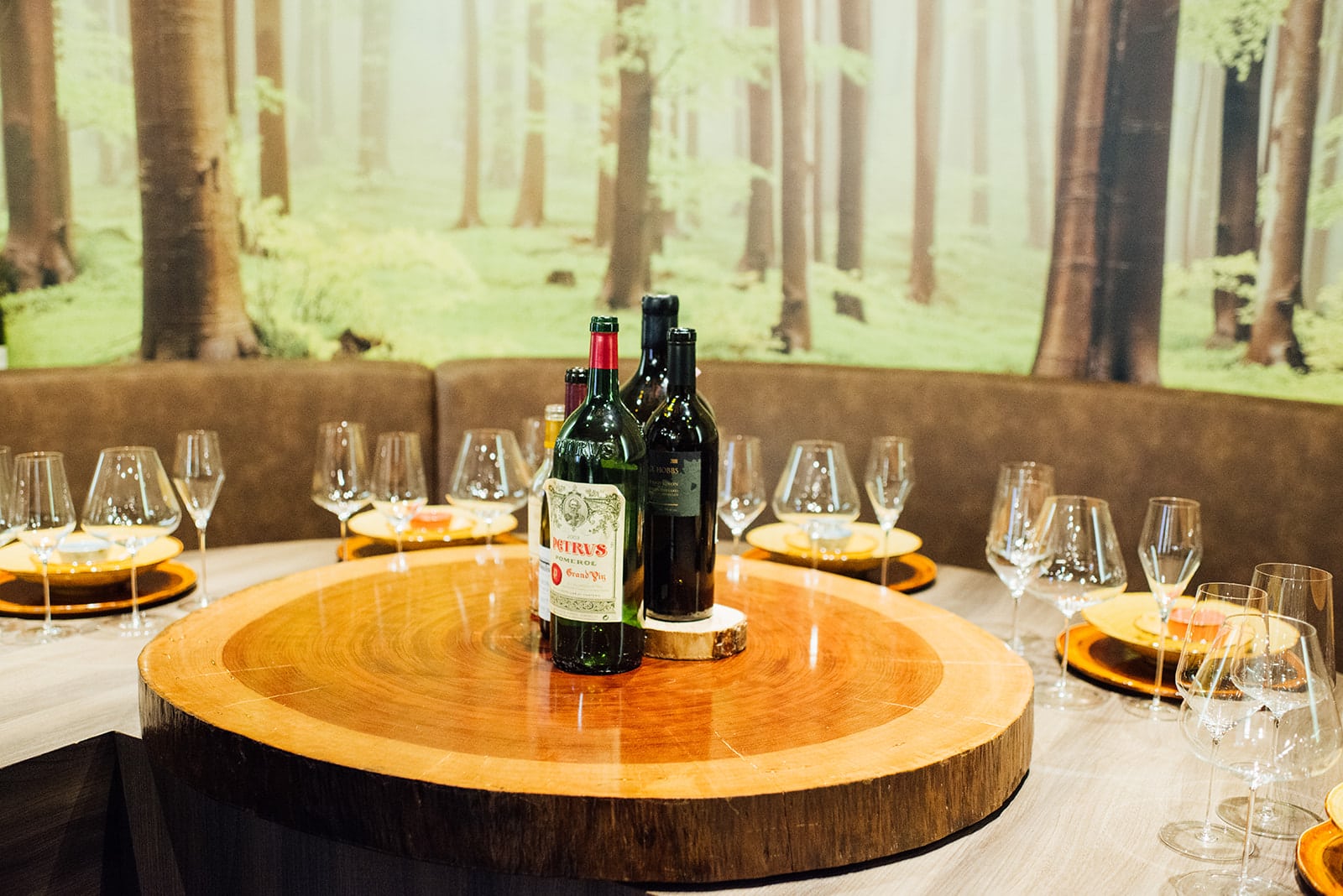 Montérégie is 11,000 km2 of attractions and discoveries. Bordered on the west by the Montreal region and on the east by the Eastern Townships and Central Quebec regions, this beautiful area extends from the St. Lawrence River to the U.S. border and offers a breathtaking range and diversity of landscapes.
It is a territory of Quebec that is very rich in culture, heritage and local flavours. Everyone visiting the region is sure to find something to enjoy!
Whatever the season, there is a multitude of activities to do in Montérégie. From the International Hot Air Balloon Festival in Saint-Jean-Sur-Richelieu to kayaking trips and flower picking in the lush and colourful fields, the summer season is a whirlwind in the region.
In winter, take advantage of a vast playground to practice winter sports of all kinds. Downhill skiing, snowshoeing, snowboarding, tubing, outdoor skating and of course hiking in the various regional parks. The Montérégie region has no shortage of great places to enjoy winter.
Take advantage of a little getaway in the region to rediscover the magnificent landscapes of Quebec while encouraging our local industry.
To enhance your stay, we have prepared a selection of gourmet addresses in the region to taste the best of our region.
Each of the addresses on this list are the pride of the Montérégie region because of their uniqueness and their desire to highlight the region's producers.
Plan your itinerary in advance with the guide Le Petit Tastet – Montérégie produced in collaboration with Bonjour Québec. To consult it now, click here.
You can also discover our gourmet guides in Charlevoix, the Outaouais, the Laurentians, the Eastern Townships and Laval.
Special Mentions
Shack du Pêcheur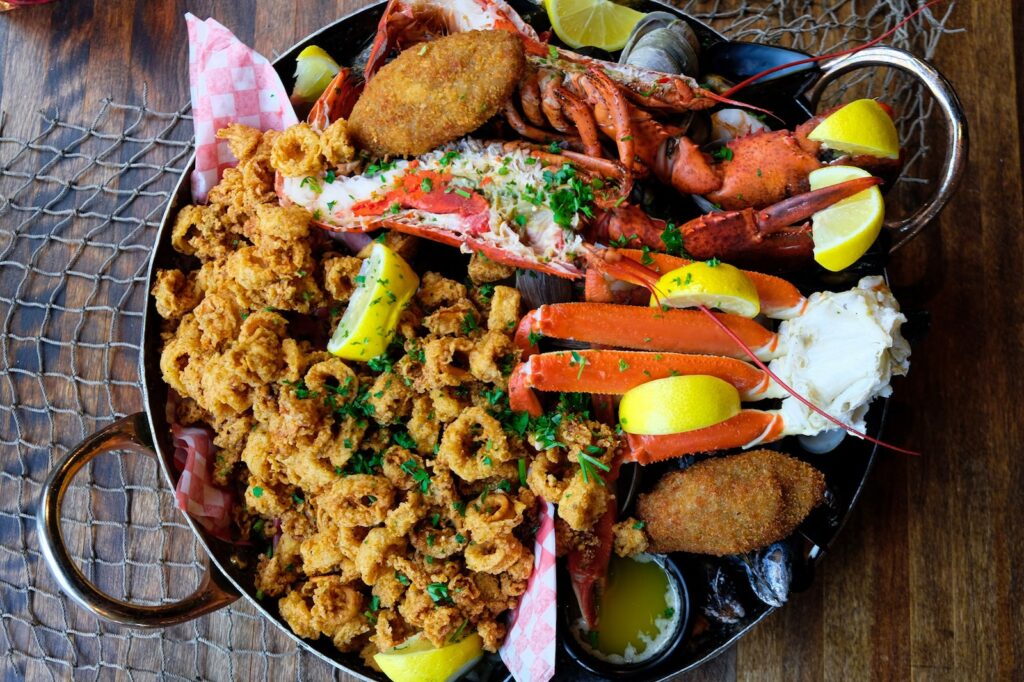 Located on Lionel-Daunais Street in Boucherville, the Shack du Pêcheur is a restaurant that pays tribute to seafood, as you might have guessed. The address offers a feast of fish, seafood and shellfish in a warm space with friendly service. Fish and chip lovers will be delighted with their absolutely delicious cod fish and chips prepared in a variety of ways: London style, classic panko, lemon and fennel panko, or Jamaican jerk panko. If you aren't dining alone, we strongly advise you to order the plateau de la mer to share — a real delight for the eyes as well as for the taste buds!
Le Fougasse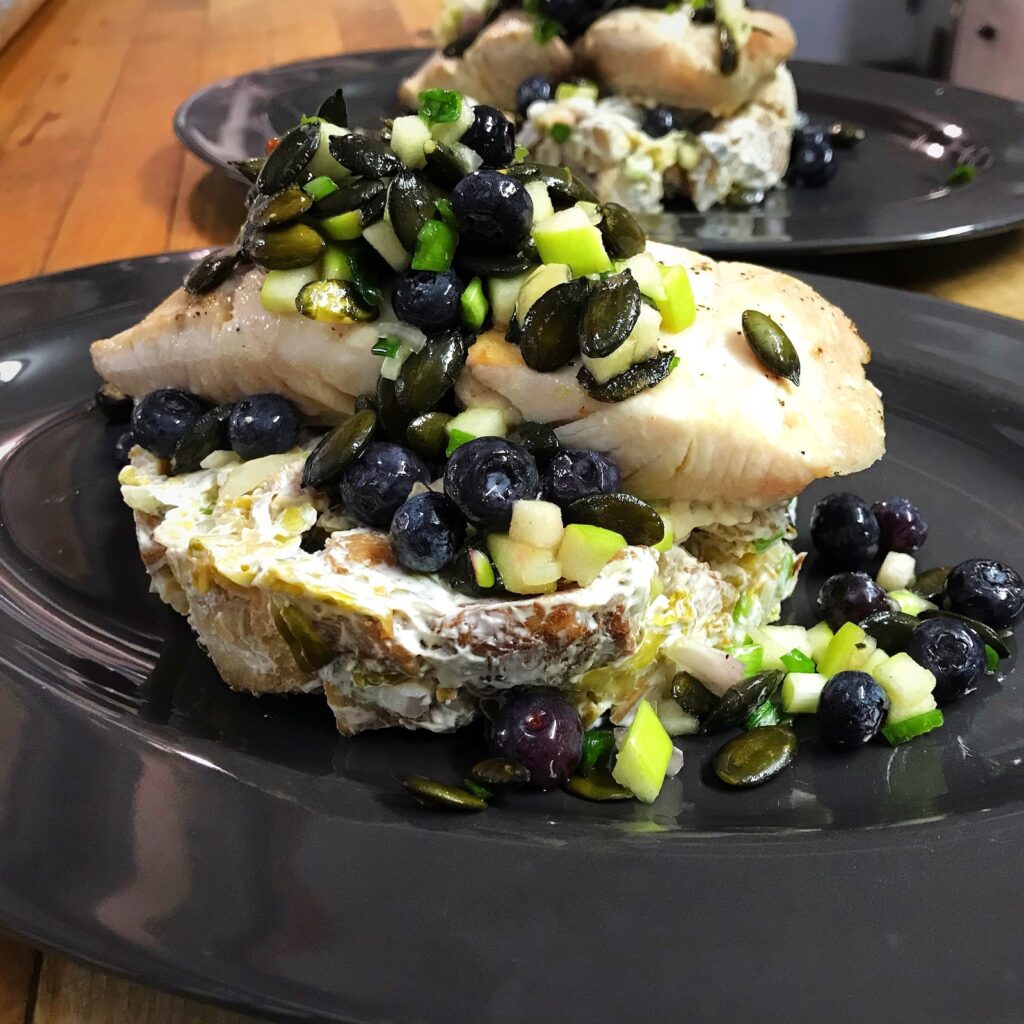 Since 1998, Le Fougasse has been serving modern Mediterranean cuisine in their very nice space in Sorel-Tracy.
The house offers a heart-warming cuisine with a large place for olive oil and, of course, fougasse, the Provencal bread in its many versions. With Mediterranean flavours, the menu offers a nice choice of meats, fish and seafood as well as beautiful, fresh salads. Awarded the "Award of Excellence Wine Spectator 2020", the wine cellar of La Fougasse is also a tempting reason to visit the establishment.
La vie, la vie, comptoir santé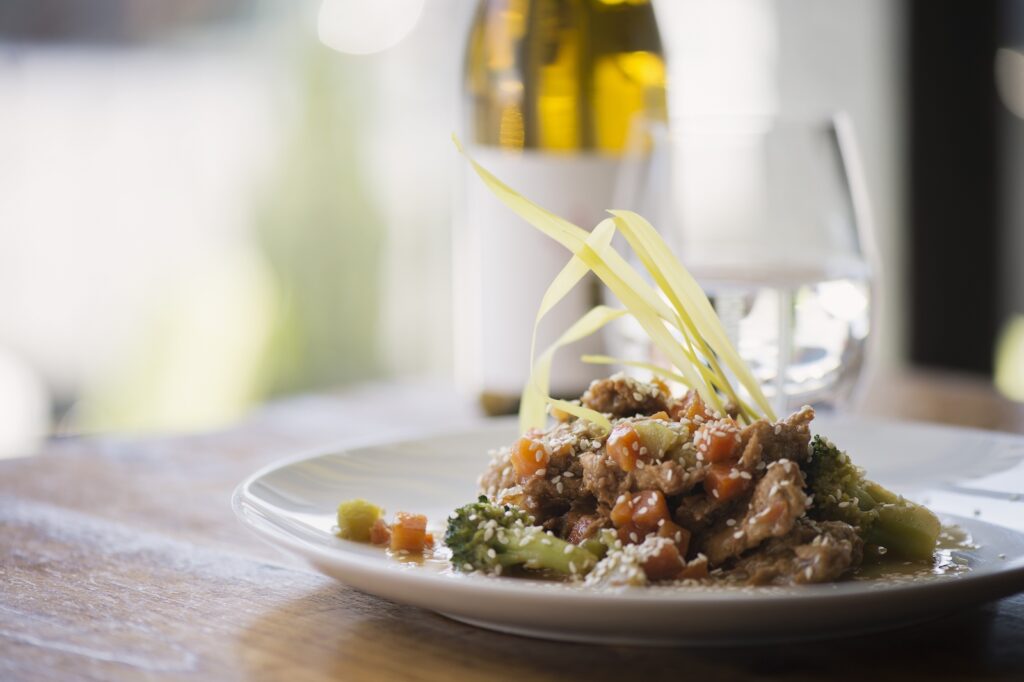 La vie, la vie is a counter serving vegan and vegetarian cuisine in Sainte-Hyacinthe that seeks to help its customers discover alternative ways of eating that respect the environment, local agriculture and our health. This charming and ethical restaurant offers a menu that encourages local producers by making us rediscover everyday dishes prepared with love for our health.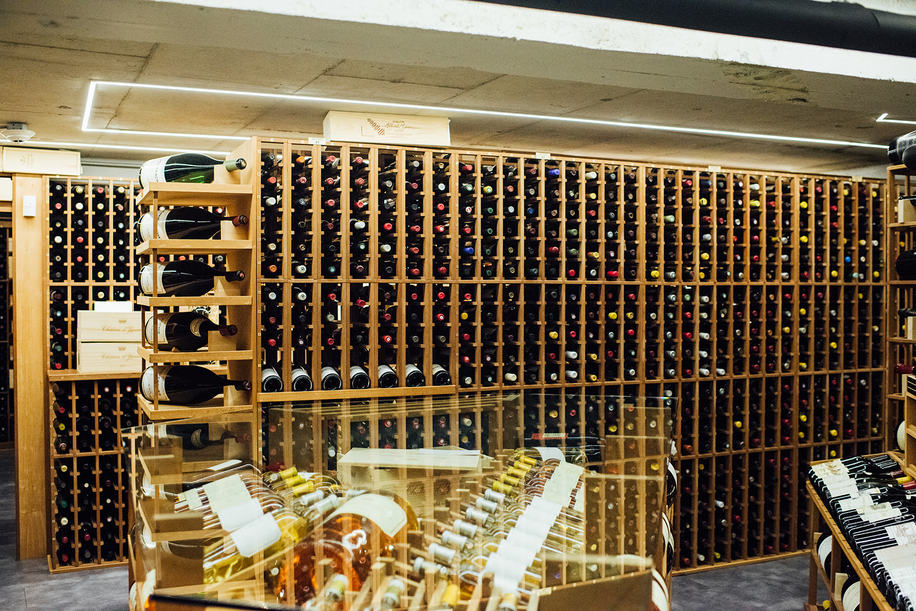 Le Coureur des Bois is an address not to be missed in the Montérégie region. The restaurant amazes every visitor thanks to its succulent menu that highlights local products and to its superb wine cellar, one of the best in Canada. The chef, Jean-Sébastien Giguère, offers a constantly evolving, locally-focused menu, punctuated by the seasons and sometimes even by the month. And what about the wine cellar? Managed by the award-winning sommelier Hugo Duchesne, the restaurant's wine cellar is an attraction in itself. An address not to be missed in Montérégie.
1810 Rue Richelieu
Beloeil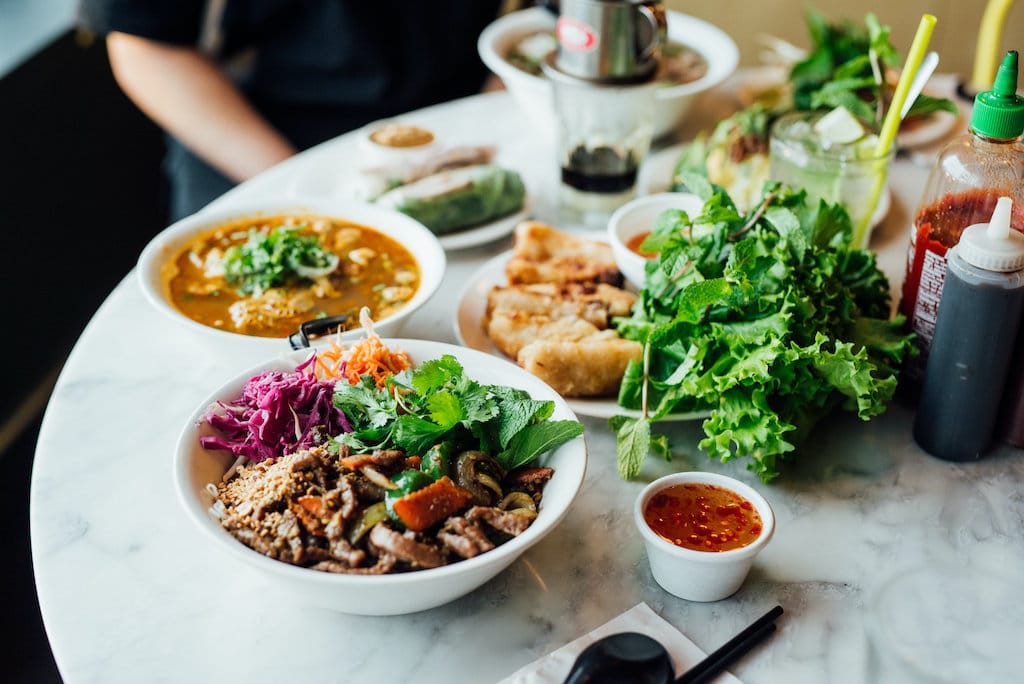 Where can you enjoy the best of Vietnamese cuisine in Monteregie? The answer is on Taschereau Boulevard, in a small restaurant called Sao Sao. This restaurant offers a menu of delicious traditional dishes that can be found everywhere from Hanoi to Saigon. Of course, the place also offers comforting phở and delicious grilled meats.
7209 Boulevard Taschereau
Brossard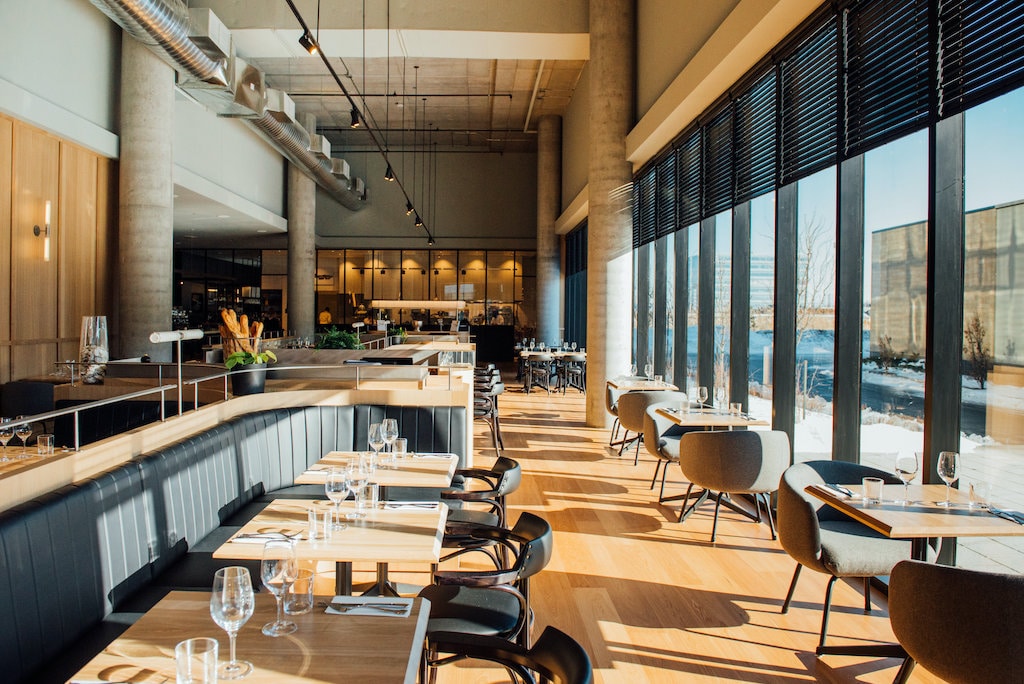 "Why change a winning formula?" That's the question that emeritus restaurant duo Normand Laprise and Christine Lamarche must have asked themselves – or not asked themselves – when they opened in Brossard. Indeed, the most recent Brasserie T! plays the role of the little sister of the renowned Toqué! You can enjoy delicious products adapted to the conviviality of a brasserie. One of the primary values of the Toqué! family is traceability. Its restaurants deal directly with the producers.
1000 du Rue du Lux
Brossard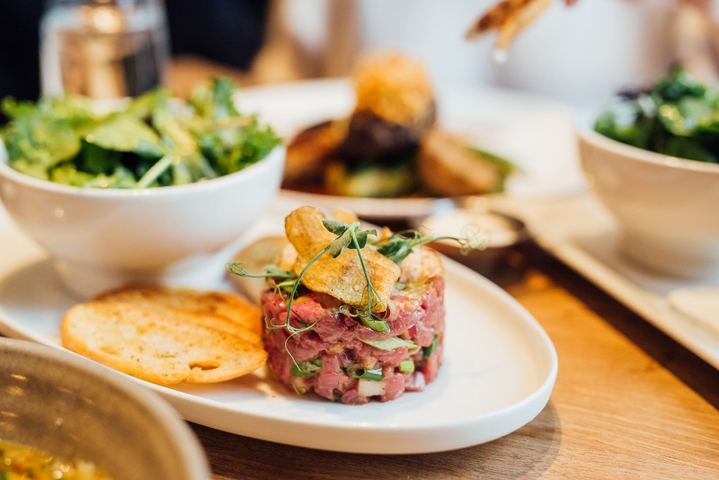 Open since 2013, Chez Lionel is an authentic French brasserie that offers a quality bistronomic menu designed by Frédéric Dufort. The menu is affordable and offers the possibility to discover the house specialties when our budget is a little tighter thanks to the lunch and dinner formulas after 9pm. We trust the regulars who consider Chez Lionel as a second home and we order the classics of the menu (Tartar, ricotta ravioli, Rossini-style sirloin) without hesitation. Chez Lionel is a good address in Boucherville to be rediscovered again and again for its French bistro classics that are fixtures on the menu — victims of their great popularity.
1052 Rue Lionel-Daunais
Boucherville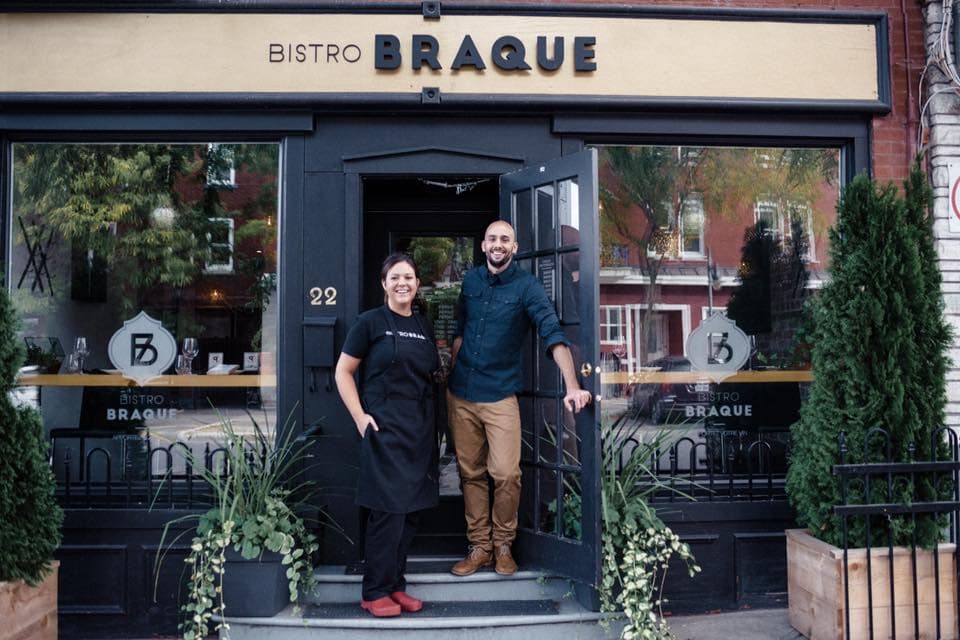 Bistro Braque has become one of the area's best address since it opened in 2015 because of its creative cuisine and warm atmosphere. Plus, it's a BYOW! At Bistro Braque, Chloé Labarre-McElligot and David McDuff are the hosts. Chloé is the sole chef, while David is responsible for welcoming and serving you. Together, the two co-owners create an enjoyable dining experience. The house offers a small menu of six starters, five main courses and two desserts. A trip to Bistro Braque is always a wonderful culinary experience of Quebec flavours.
22 Rue Place du Marché
Saint-Jean-sur-Richelieu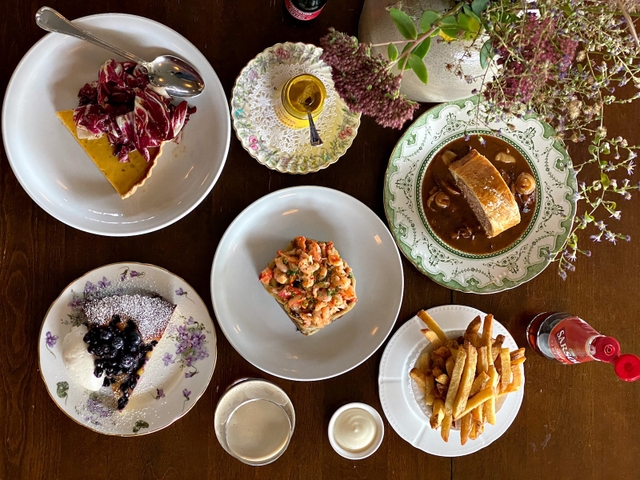 Over the years, this magnificent establishment steeped in history has become an institution and a destination of choice for locals and tourists alike. Located on the waterfront, on the Lake of Two Mountains, the Willow Inn offers a picturesque setting to take it easy and eat very well! While the view is breathtaking and the décor charming, the main reason for coming here is to enjoy executive chef Danny Smiles' creations. With his evolving menu, the renowned chef offers seasonal cuisine that highlights Québec's incredible bounty. An unforgettable experience from farm to table.
208 Rue Main
Hudson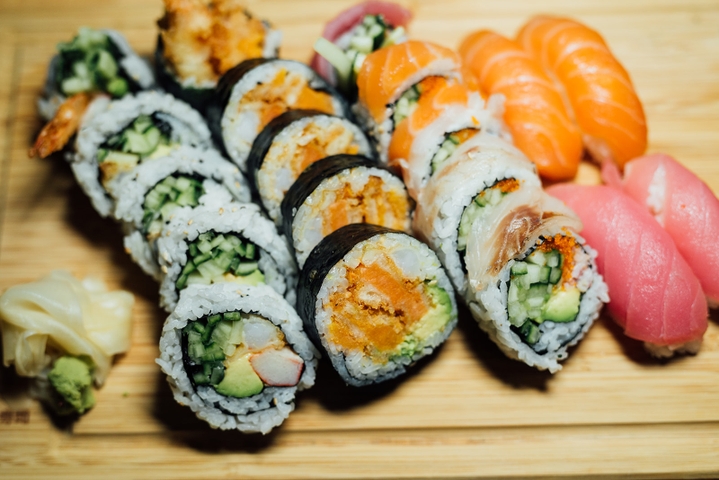 Le Satori Sushi
Looking for great sushi in Montérégie? Look no further, Satori Sushi located in the Saint-Luc district of Saint-Jean-sur-Richelieu serves some of the best sushi in the region. And that's not all: specializing in Japanese cuisine, the establishment also serves other Japanese delicacies of all kinds: sashimi, omakase, yakisoba, teriyaki and much more. Whether getting take-out or eating in their elegant space, you will always enjoy the same freshness and know-how in each of their offerings.
290 Boulevard Saint-Luc
Saint-Jean-sur-Richelieu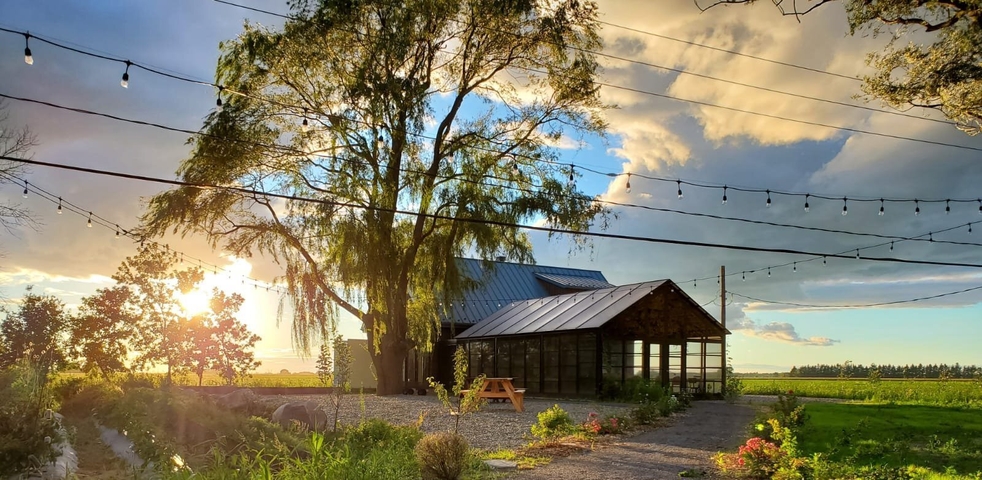 SPECIAL MENTION (open only during the summer) Bika Farm is a true return to the roots, to the essentials; a concept that will be self-sufficient over the years, carried by an owner who is passionate about cooking, sharing and the Quebec terroir. Somewhere between a country-style table and a guest house, Fisun Ercan welcomes her clients as she would in her own home, with generosity and great conviviality. To give you a taste of what you may enjoy here, this is the order of the day: a nice balance between proteins and vegetables to which beautiful fish and seafood may be added, when available. The goal is always to highlight local products through delightful wood oven cooking.
980 Chemin du Grand-Bernier
Saint-Blaise-sur-Richelieu
See on map
1810 Rue Richelieu Beloeil J3G 4S4
7209 Boulevard Taschereau Brossard J4Y 1A1
1000 du Rue du Lux Brossard J4Y 0E3
1052 Rue Lionel-Daunais Boucherville J4B 0B2
22 Rue Place du Marché Saint-Jean-sur-Richelieu J3B 2P4
208 Rue Main Hudson J0P 1H0
290 Boulevard Saint-Luc Saint-Jean-sur-Richelieu J2W 2A3
980 Chemin du Grand-Bernier Saint-Blaise-sur-Richelieu J0J 1W0