The Best Restaurants in the Laurentians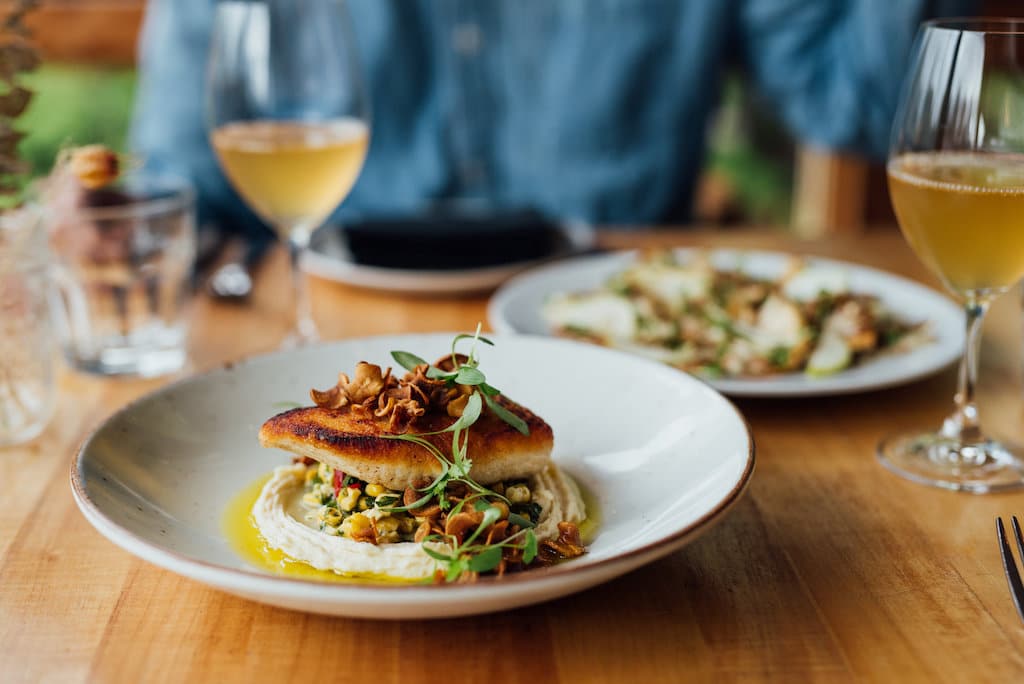 Whether it's a romantic getaway or an impromptu day trip in good company, a small break in our daily lives is always welcome. As the focus these days is on everything local, we had the chance this year to rediscover the exceptional landscapes and hidden gems in Quebec.
In fact, there is no need to go abroad to get away from the hustle and bustle of the city. Less than an hour's drive from Montreal and three hours from Quebec City, the Laurentian region offers an extraordinary panorama: rounded mountains, vast forests, and large lakes that extend over more than 22,000 square kilometers. Whether you're with a partner, with friends, alone, or in other good company, the Laurentians is the perfect place to get away for a few days. On the program, multiple outdoor activities, hikes with breathtaking views, or meetings around the region's delicious tables.
Your next visit will be all the sweeter with our selection of delicious addresses in the region. From the small, cozy café, to the gourmet restaurant, to the lively neighbourhood microbrewery, there's something for everyone.
Without further ado, we present our "best of" addresses that will make you want to (re)discover the Laurentians!
Note that you can also meet local artisans by visiting the local vineyards, cideries, distilleries, and microbreweries in the region; true celebrations of Quebec's terroir in each glass!
If you are visiting the region, plan your itinerary in advance with the guide Le Petit Tastet – Laurentides; produced in collaboration with Bonjour Québec. To check it out now in French, it's right over here.
See on map
75 Chemin Masson Sainte-Marguerite-du-Lac-Masson J0T 1L0
1030 Québec 117 Val-David J0T 2N0
2353 Rue de l'Église Val-David J0T 2N0
2270 Rue de l'Église Val-David J0T 2N0
2 Rue Turgeon Sainte-Thérèse J7E 3H3
248 Rue Godmer Saint-Jérôme J7Z 5H5
485 Boulevard des Laurentides Piedmont J0R 1K0
3045 Chemin de la Chapelle Mont-Tremblant J8E 1E1
111 Rang 2 de Gravel Ferme-Neuve J0W 1C0
3595 Montée Robillard Mirabel J7N 2S3
695A Chemin Avila Piedmont J0R 1R3