Chez Lionel: A must-try in Boucherville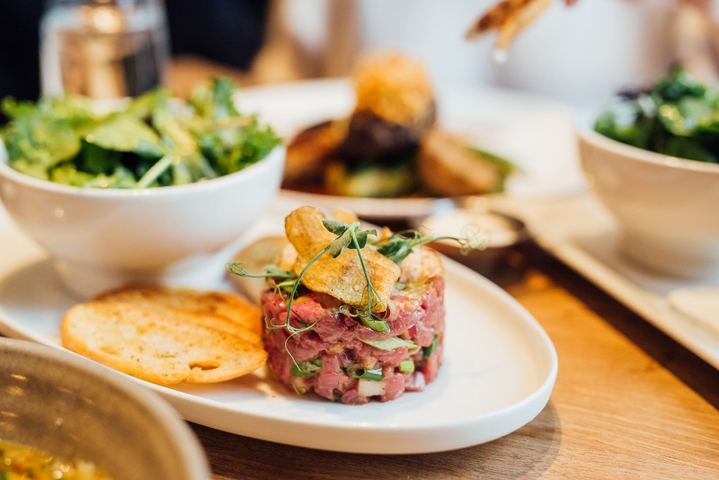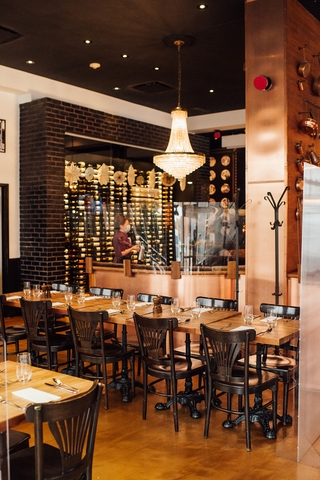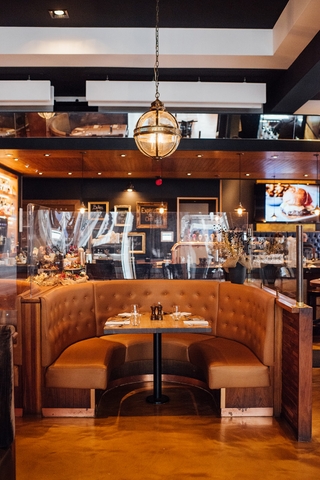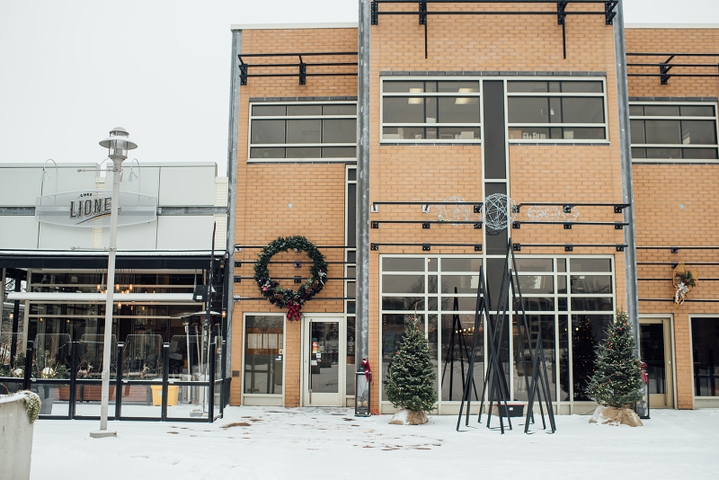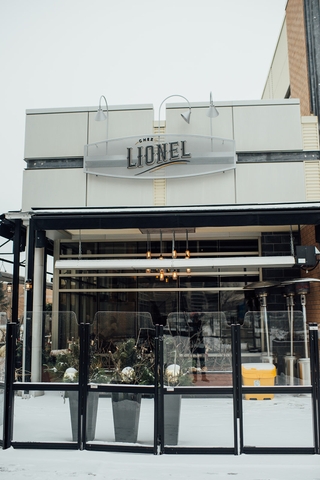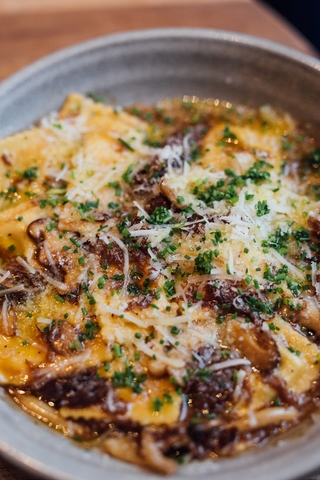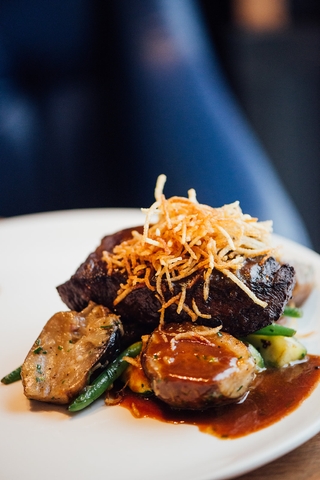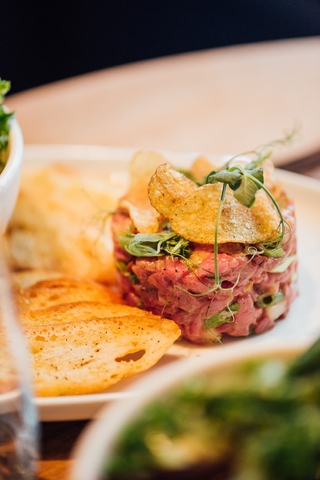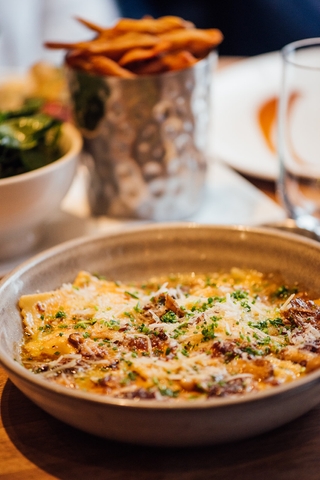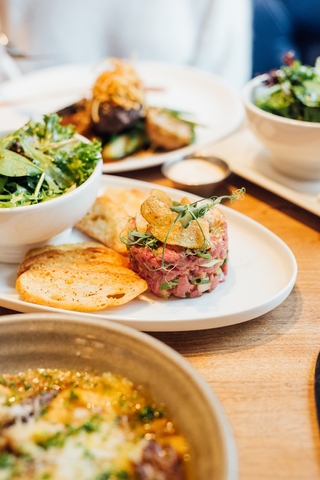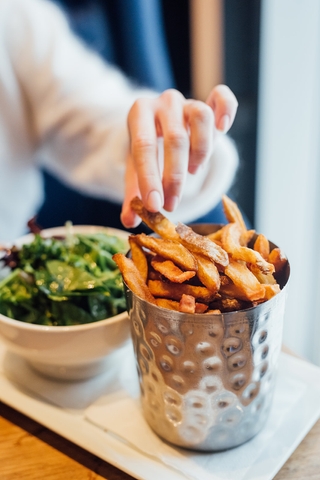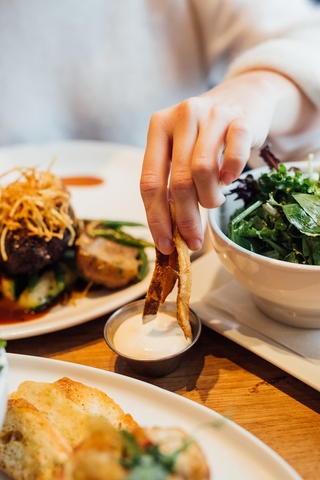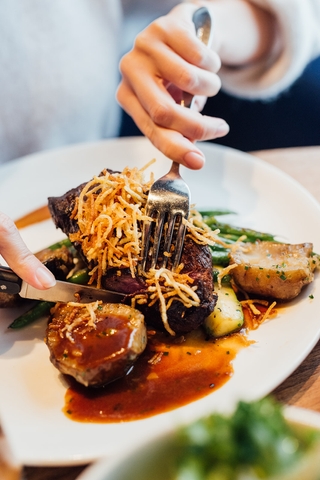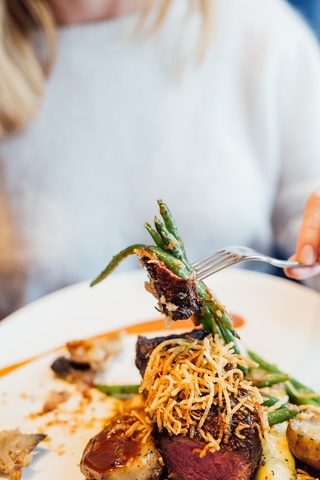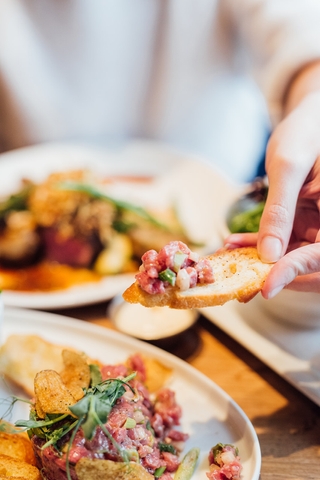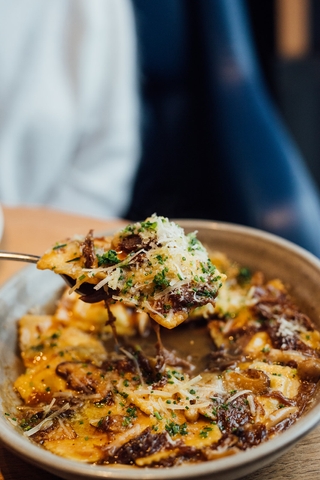 Chez Lionel

$$$
Monday: 11:00 AM – 11:00 PM
Tuesday: 11:00 AM – 11:00 PM
Wednesday: 11:00 AM – 11:00 PM
Thursday: 11:00 AM – 11:00 PM
Friday: 11:00 AM – 11:00 PM
Saturday: 9:00 AM – 11:00 PM
Sunday: 9:00 AM – 10:00 PM


Owner(s) Maria Linares, Stéphane Riopel
Chef(s) Frédéric Dufort
Opened 2013

Accepts mastercard, visa, cash, debit
80 Seats
Accepts groups
If you're looking for a friendly restaurant with a chic twist on the South Shore, you should look to Boucherville where you'll find Chez Lionel – the perfect destination for both fine palates and humble eaters.
Located on Lionel-Daunais Street, (hence the name), owners Maria Linares and Stéphane Riopel decided to take over the location that was occupied by an old Boucherville institution to start the Chez Lionel adventure in June 2013. The city's promising new commercial neighbourhood was enough to convince the entrepreneurs to invest in the restaurant, which quickly gained in popularity and appreciation by local customers.
In a chic and cozy atmosphere, there are 120 seats including a large and comfortable bar, and during the summer, a large terrace with 70 seats. Don't be intimidated by the very distinguished look of the place, you will quickly be put at ease by the welcoming, professional and friendly team.
Due to his many personal projects, Chef Ian Perreault, who has been in charge of the kitchen here for a long time, has decided to pass the torch to the next generation, namely Frédéric Dufort, his sous-chef and right-hand man since the establishment opened.
Ian and Frédéric put their creativity to work and designed Chez Lionel's fall menu together to ensure the continuity of the restaurant's values. Frédéric Dufort responded to the challenge with enthusiasm and confidence. His name may ring a bell: he participated in the show Les Chefs on ICI Radio-Canada in 2013 and 2014, but it is his experience at the Michelin-starred restaurant Benu in San Francisco that makes the equation interesting.
The menu at Chez Lionel changes every six months or so. Fred is a natural teacher, so it's important for him to involve his entire team in the development of the menu. Of course, some classics are part of the furniture. We're thinking here of the beef scoter with foie gras sauce or the fresh cod fish and chips which, between us and you, would give a lesson to some of the English pubs of this world. A savoury menu is offered at $45 per person for a four course meal, which is very interesting. Frédéric also designed a lunch menu (which has been running for three years), the brunch menu, and the dessert menu. We strongly suggest you try the carrot cake with cream cheese mousse; you will probably never have eaten anything so smooth. Finally, we are still dreaming about the soy salmon gravlax, served with rice noodle chips, nori powder and tobiko. Each bite reminds you of the flavour of your favourite sushi, a real charm.
In general, for a restaurant to be whole, the choice of wines and spirits must match the food that is served. In this case, it's mission accomplished, thanks to the work of Florent Piché-Poirier, caviste and maître d'hôtel, who offers us a wine list made up of 100% private imports that changes weekly. For cocktail fans, you will be spoiled for choice with a menu that is reworked twice a year.
The new chef's pride is nice to see when Frédéric explains that he really wants "anyone to be able to eat at Chez Lionel and come away satisfied." And we have no trouble believing him! For any occasion, if you're in the area or not, Chez Lionel should be considered to host your party.
Written by Sophie Monkman
Photography by Chez Lionel