The best pancake recipe from Bremner's Danny Smiles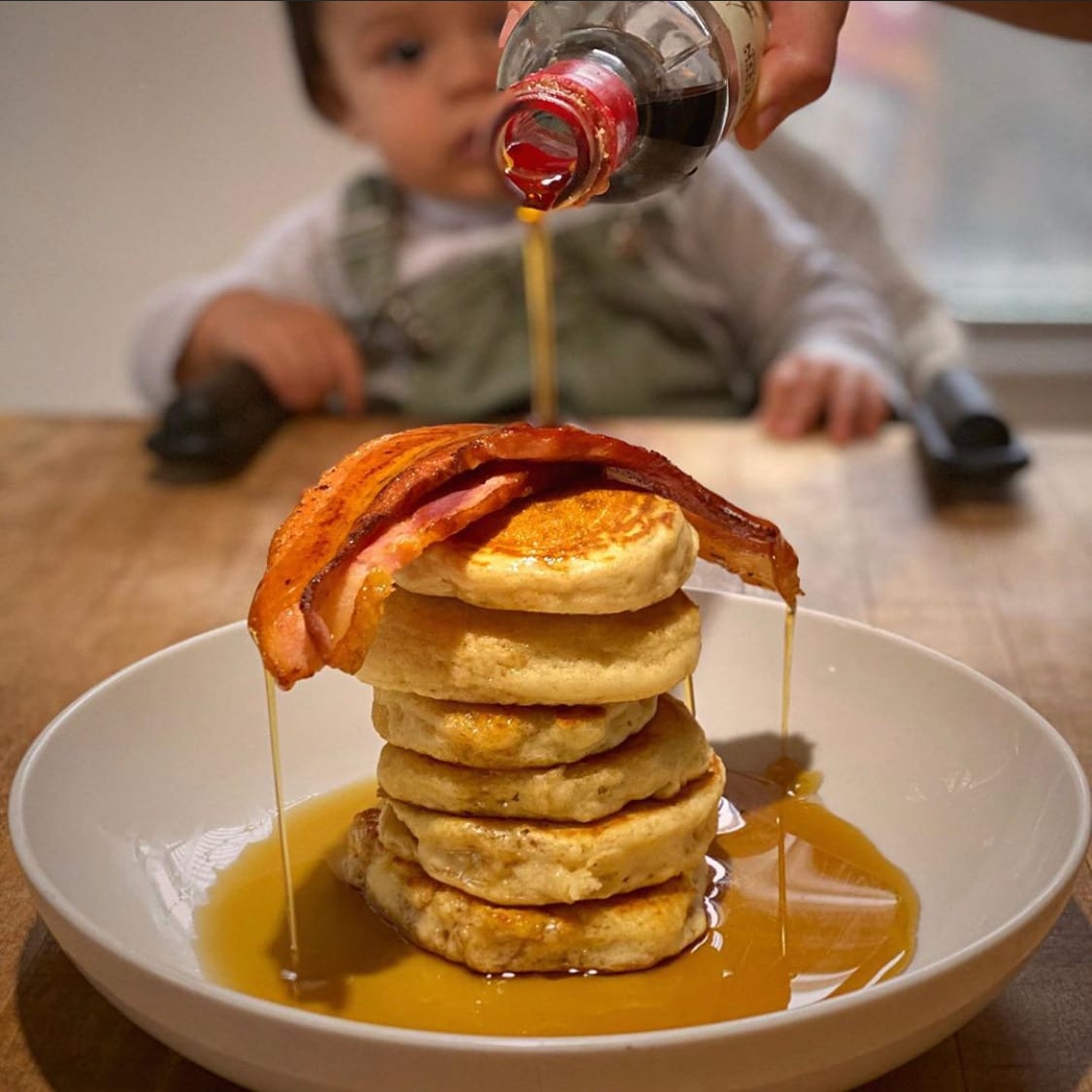 Pancakes are a type of thick crepe, usually served at breakfast across North America. In Quebec, these are also referred to as "crepes" or "American crepes". While waiting to savour Montreal's best pancakes at the restaurant, here is the recipe for Bremner's delicious pancakes.
Bremner's Pancakes
Ingredients
1 cup of milk
1 1/2 tablespoons white vinegar
1 tablespoon melted butter
1 cup of flour
1/2 teaspoon baking powder
1/2 teaspoon baking soda
2 tablespoons white sugar
1 egg
Bacon for serving
1/2 teaspoon butter per pancake for cooking
Method
In a measuring cup, combine the milk and white vinegar
Let stand for 15 minutes
When the milk starts to curdle, add the egg and the spoonful of melted butter
In a large bowl, mix the dry ingredients
Then add the liquid ingredients and mix with a spatula
Over medium heat add the spoonful of butter
Cook your pancakes until bubbles form on top and are golden brown underneath, and turn them over
Serve with your favourite maple syrup from Quebec and a few slices of bacon
The Bremner restaurant opened its doors on July 4, 2011. Co-owner Chuck Hughes is a household name, having appeared on several TV shows, published a few books, and participated in many of the most popular events and collaborations. We love the intimate yet festive atmosphere at Bremner. We also appreciate the quality of each plate and the friendliness of the service.
Photography by Danny Smiles