Smoothie Bowls in Montreal: where to find the best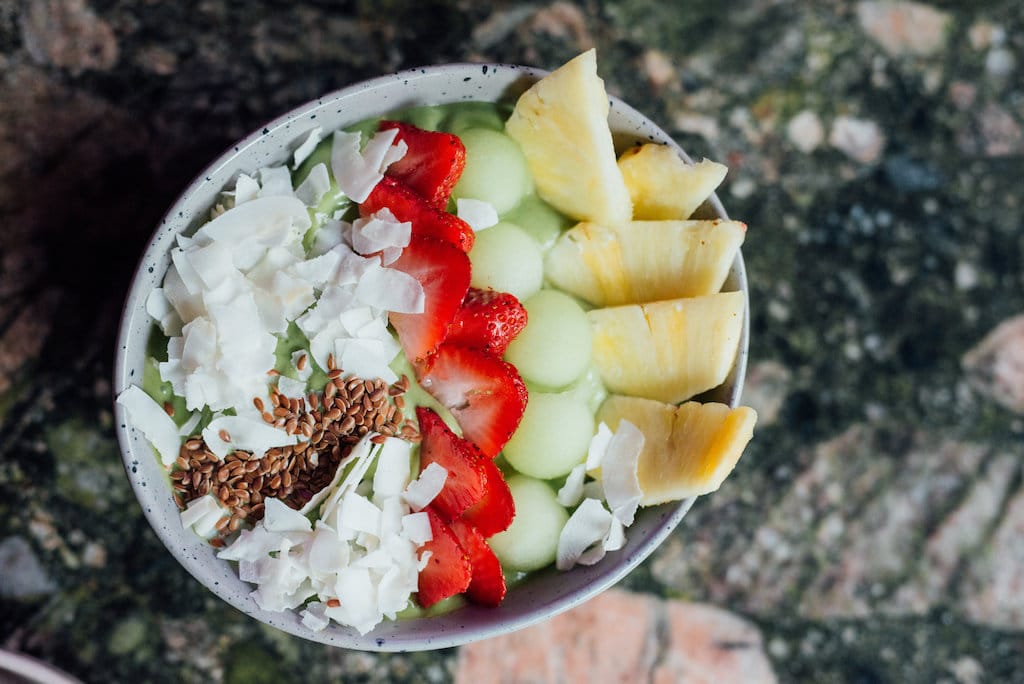 It's hard to believe it took us this long to join the band wagon, but here we are… and we're not complaining about it! Especially with the onset of summer, smoothie bowls are one of the best ways to fuel your body and refresh yourself. That being said, they can still be kind of hard to find in Montreal, so here we are with a brand new list of where to find the best in the city!
If you don't already know, a smoothie bowl is an adaptation of a classic smoothie, where extra ingredients like frozen fruit, nuts and ice are added to make the smoothie thicker and better suited to be eaten out of a bowl with a spoon. Of course, the element that best characterizes the smoothie bowl is the toppings that decorate it – most commonly shredded coconut, fresh fruits, seeds and granola. Many people also may know smoothie bowls under the name açaï bowls (pronounced ah-sigh-ee), which are smoothie bowls made using the super-food açaï berry as the base ingredient.
It was only 2015 when The Telegraph predicted smoothie bowls would become the next big trend in the food world – and they were right. The trend started in America, and owes almost all of its rampant growth to Instagramers and health food bloggers. Even if you're someone who typically rolls their eyes every time 'the next big thing' comes up on the scene, there is no denying that smoothie bowls are:
Very healthy and easily adaptable to individual dietary needs,
annoyingly photogenic (if only we all had the same charm),
and incredibly delicious.
Although every individual will have their own preferences for their ideal smoothie bowl, the restaurants on this list serve the ones we like the best.
If you are searching for more suggestions of summer-friendly gourmet treats, check out our list of the best ice cream in town or the best iced coffee in town.
See on map
440 Rue Saint-François-Xavier Montréal H2Y 2T3
15 Rue de la Commune Ouest Montréal H2Y 2C6
200 Notre-Dame Street West Montreal H2Y 1T3
2613 Rue Notre-Dame Ouest Montréal H3J 1N9
7335 Rue du Mile End Montréal H2R 2Z7
Photography by Aloha Espresso Bar