Where to eat well in Tadoussac: Our recommendations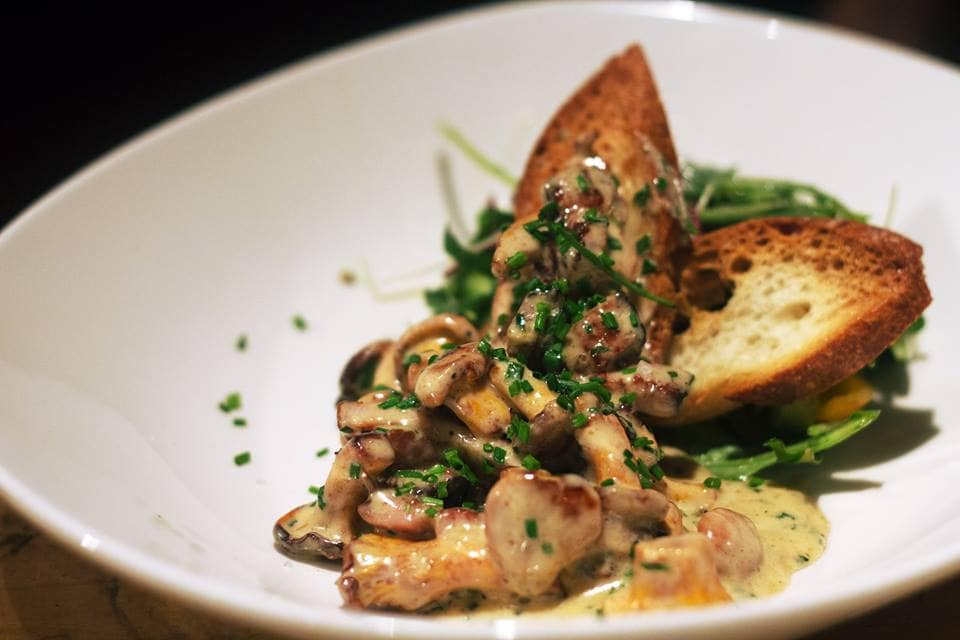 Quebec is full of beautiful places where you can find good R & R during your summer vacation. Leaving the hustle and bustle of the cities to take refuge in the little havens of peace found across the province is a common practice during the summer. Tastet is exploring Quebec and its gastronomic treasures to better guide you to all kinds of delicious addresses. After having already shared with you our list of good places to eat in Baie-Saint-Paul, we now have our list for where to eat in Tadoussac! For those closer to La Malbaie, here is our list of the best addresses in La Malbaie!
A small geographical area with a great reputation, this Quebec village has it all. Magnificent landscapes, an extraordinary bay, marine mammals, a popular Song Festival and the hospitality of its residents characterize the place. It's no surprise that this region is one of the most popular when it comes to summer vacations!
Since many visitors come to the region during the summer, Tastet has prepared a list of where to eat in Tadoussac. Although small, this village has many interesting gourmet addresses that will surely make your stay a pleasant gastronomic experience! This list will guide you through them.
Have fun discovering!
Here is our list of restaurants, cafes, bars and other good places to eat in Tadoussac: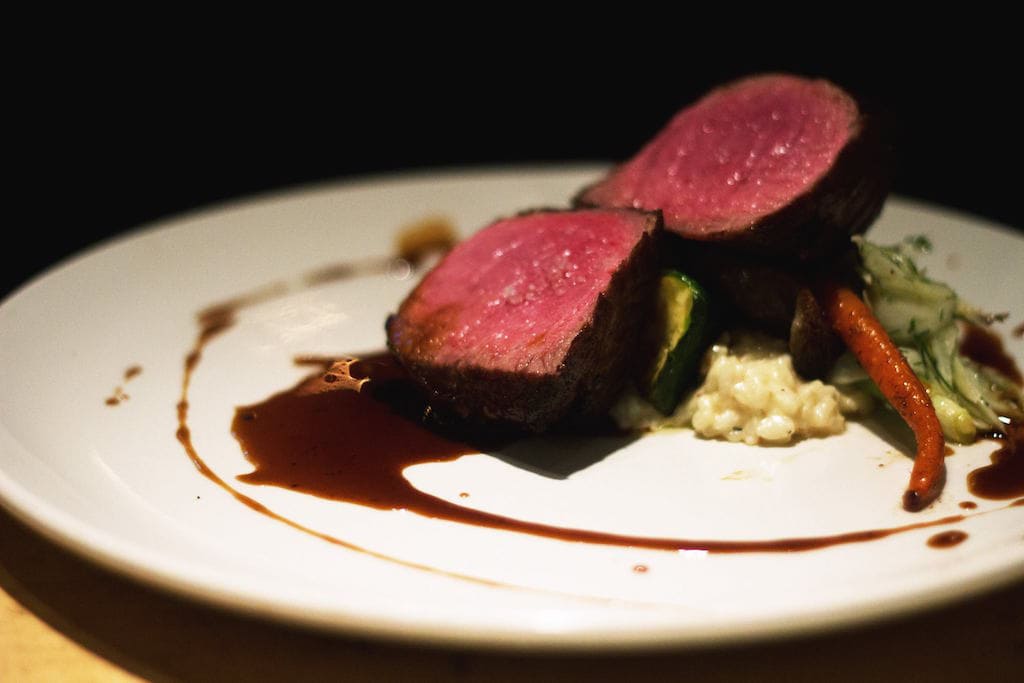 Chez Mathilde is a must in Tadoussac and one of the best restaurants in the region! This seasonal restaurant is open from June to the end of October only, offering dishes of excellent quality and superbly worked. Made with great care and love, the cuisine served at Chez Mathilde feature a variety of quality ingredients from local producers. Gastronomic pleasures at lunch and dinner, friendly and attentive service, and fabulous local discoveries await you. Photo Chez Mathilde Bistro
227 Rue des Pionniers
Tadoussac
La Bolée
La Bolée is a very good restaurant in Tadoussac that was born from a passion for good food and good wine. Here you can enjoy dishes that highlight the abundance of local ingredients. Their menu is sure to please everyone with its varied choices of meat, seafood, fish and more. An address to try for its warm atmosphere and its delicious dishes at affordable prices. Photo La Bolée
164 Rue Morin
Tadoussac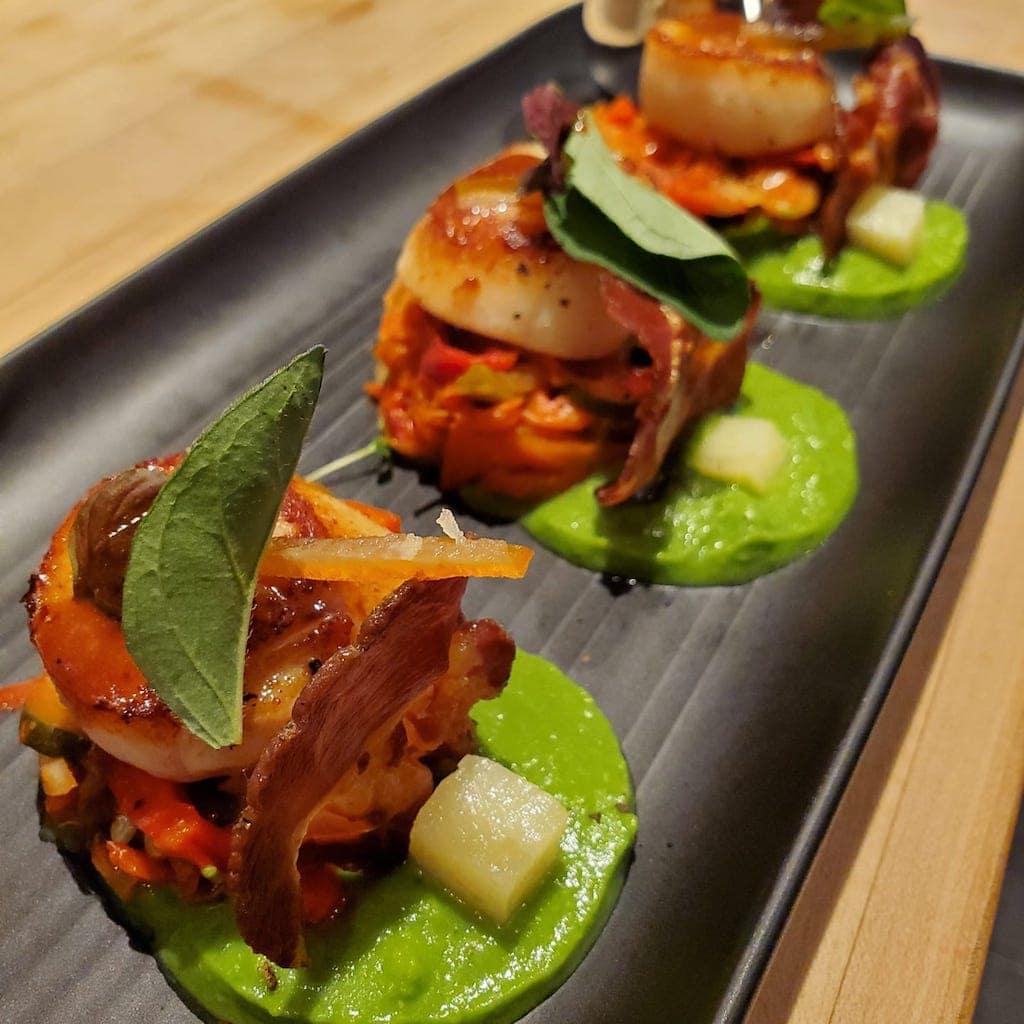 Café Bohème
The Café Bohème is a charming establishment in the region. Open during the day as well as in the evening, the place is both very rustic and cozy, with a friendly staff to serve you. The cafe is also a cultural and creative space, frequently hosting art exhibitions and musical performances. Coffee, good food and a friendly atmosphere combine to make this a nice address to discover the next time you're in the area! Photo Café Bohème Tadoussac
239 Rue des Pionniers
Tadoussac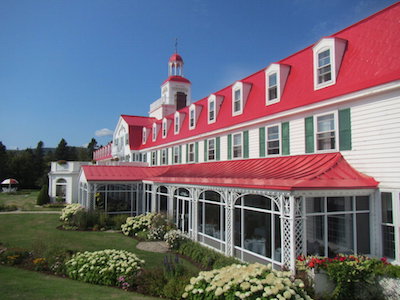 Le Coquart
Le Coquart is the cafe-bar of the Hôtel de Tadoussac. Simple and friendly, the place welcomes you for an espresso or a house cocktail. The view from the establishment is superb and lends itself perfectly to a little break during the day or for an aperitif. Photo Thomas et Camille autour du monde
165 Rue du Bord de l'Eau
Tadoussac
See on map
227 Rue des Pionniers Tadoussac G0T 2A0
164 Rue Morin Tadoussac G0T 2A0
239 Rue des Pionniers Tadoussac G0T 2A0
165 Rue du Bord de l'Eau Tadoussac G0T 2A0