Léché Desserts: Delectable artisanal donuts in St-Henri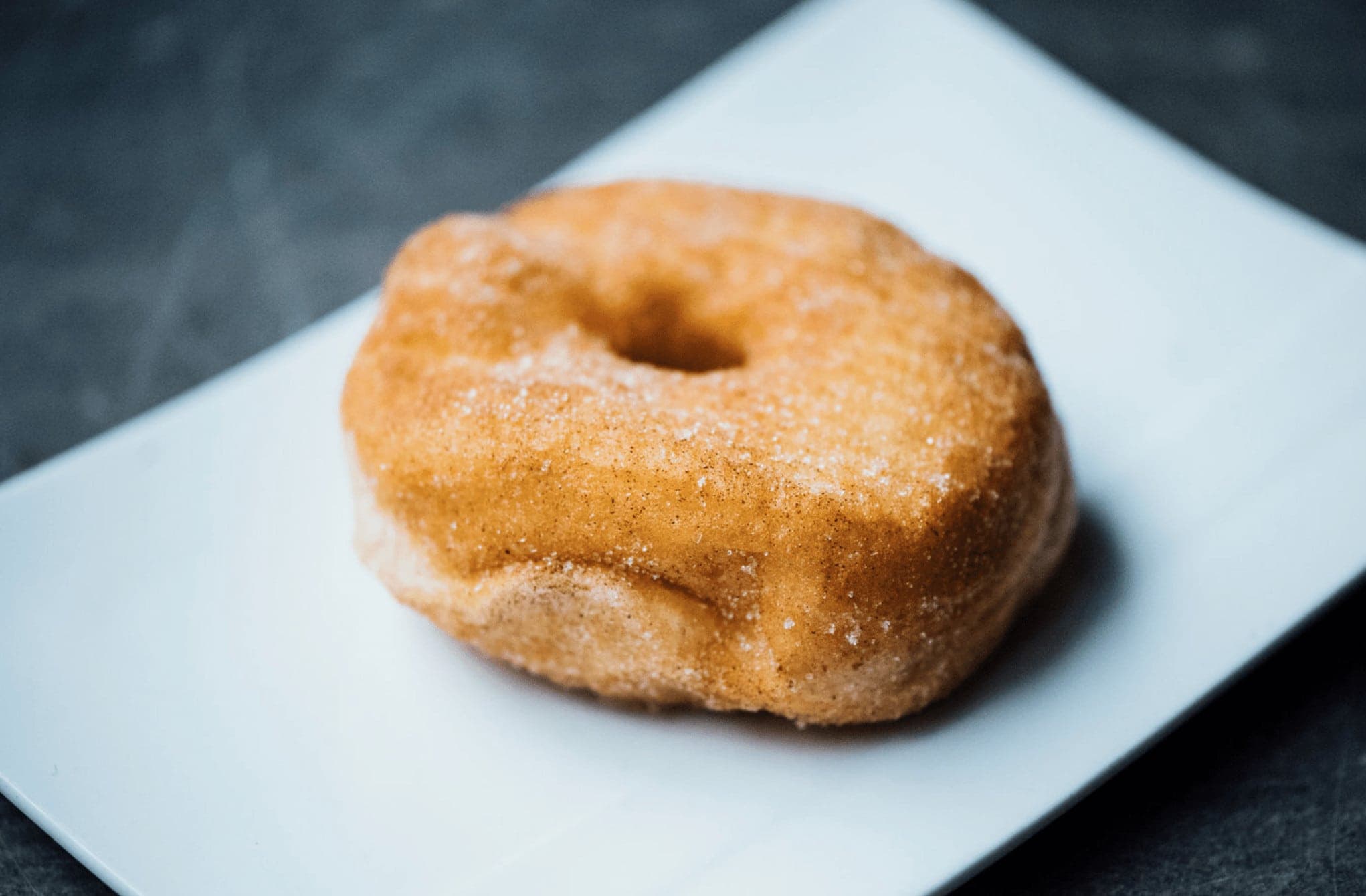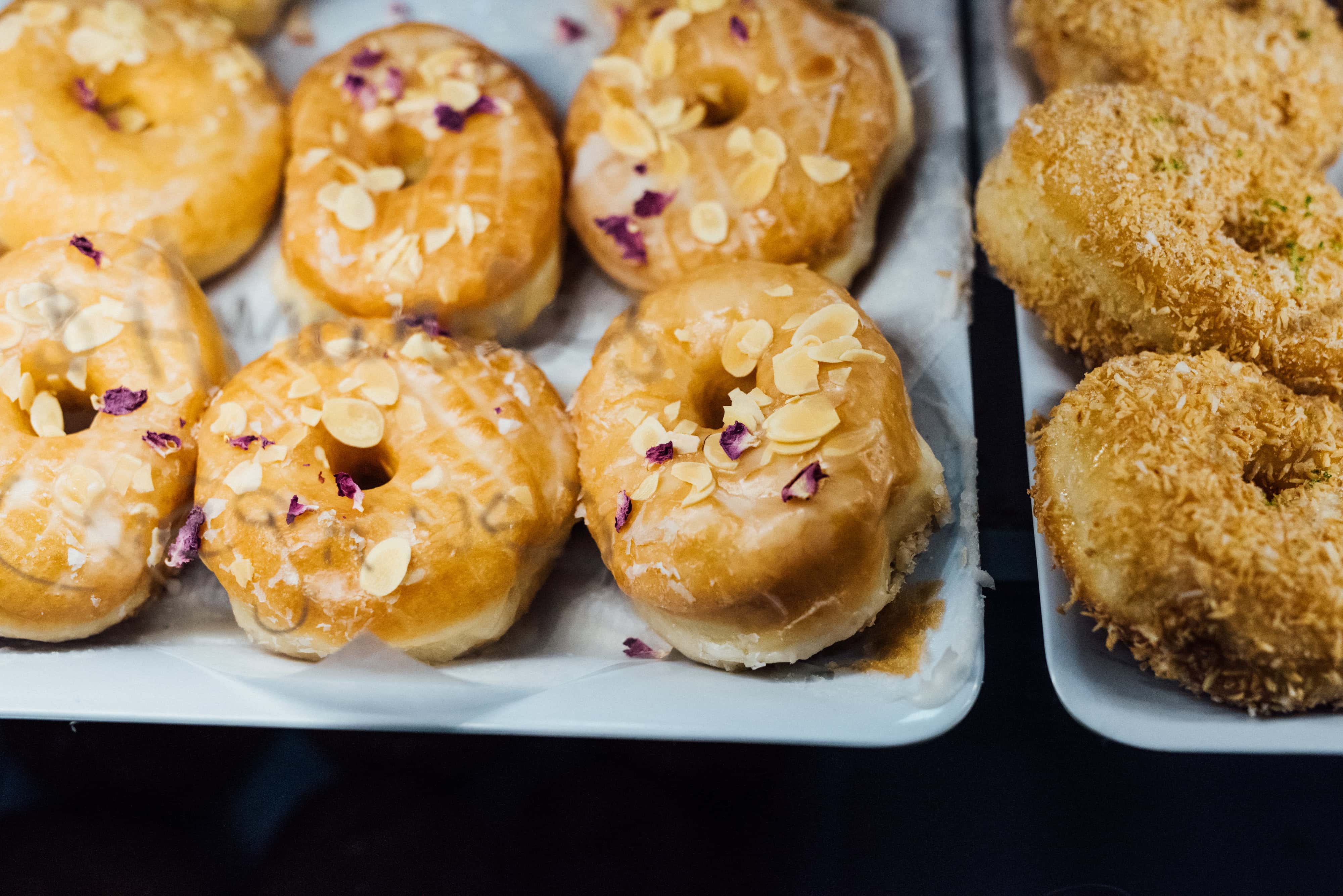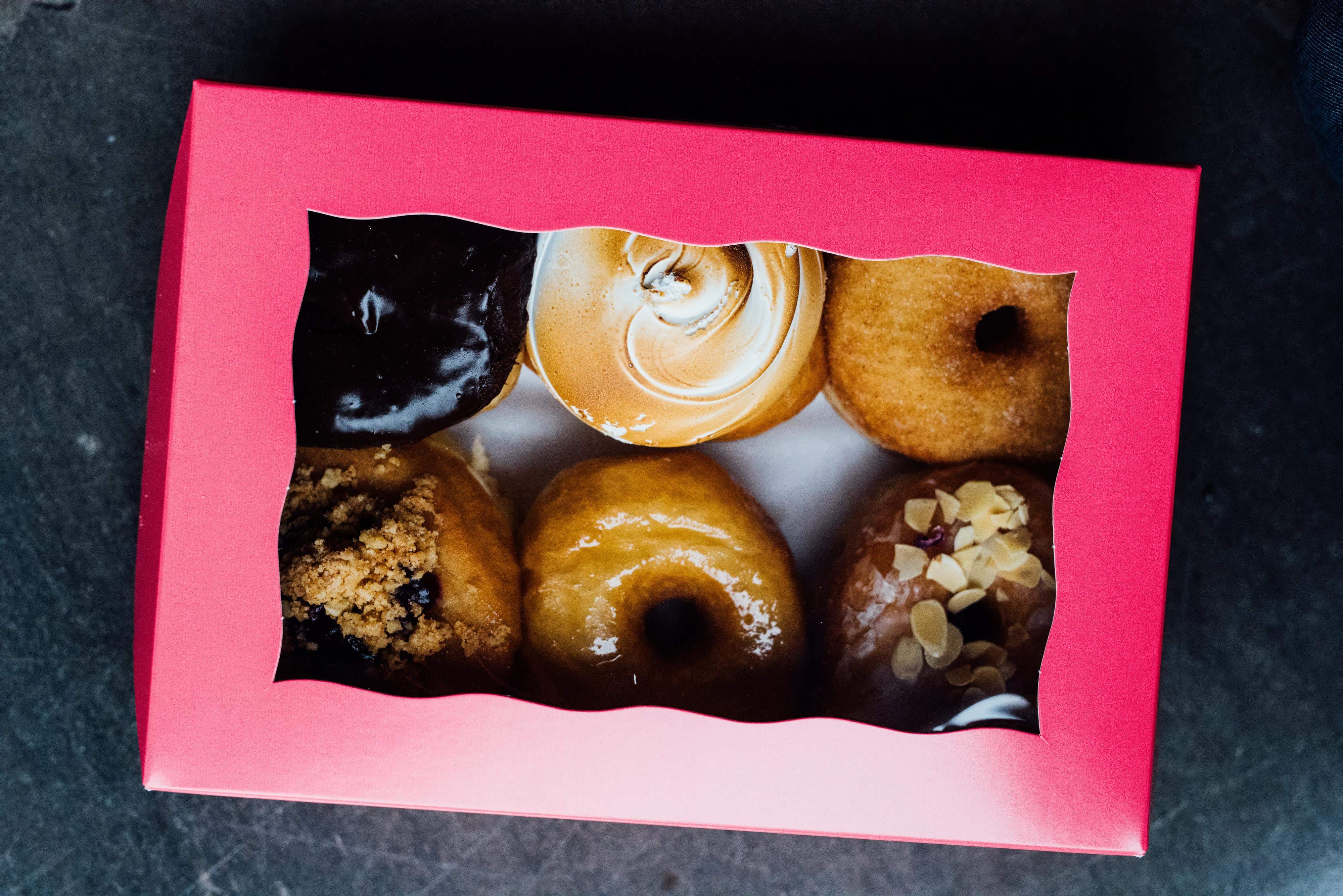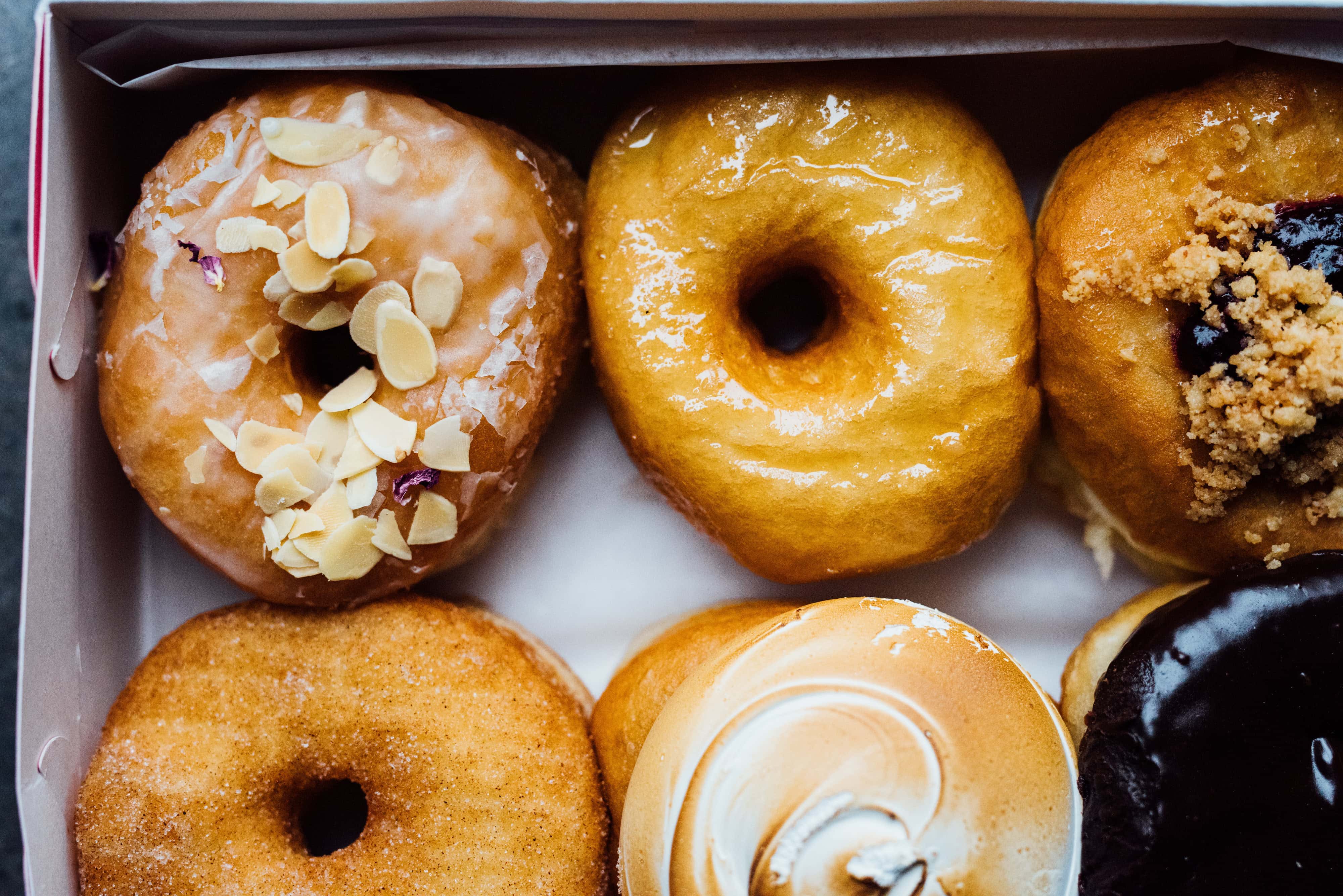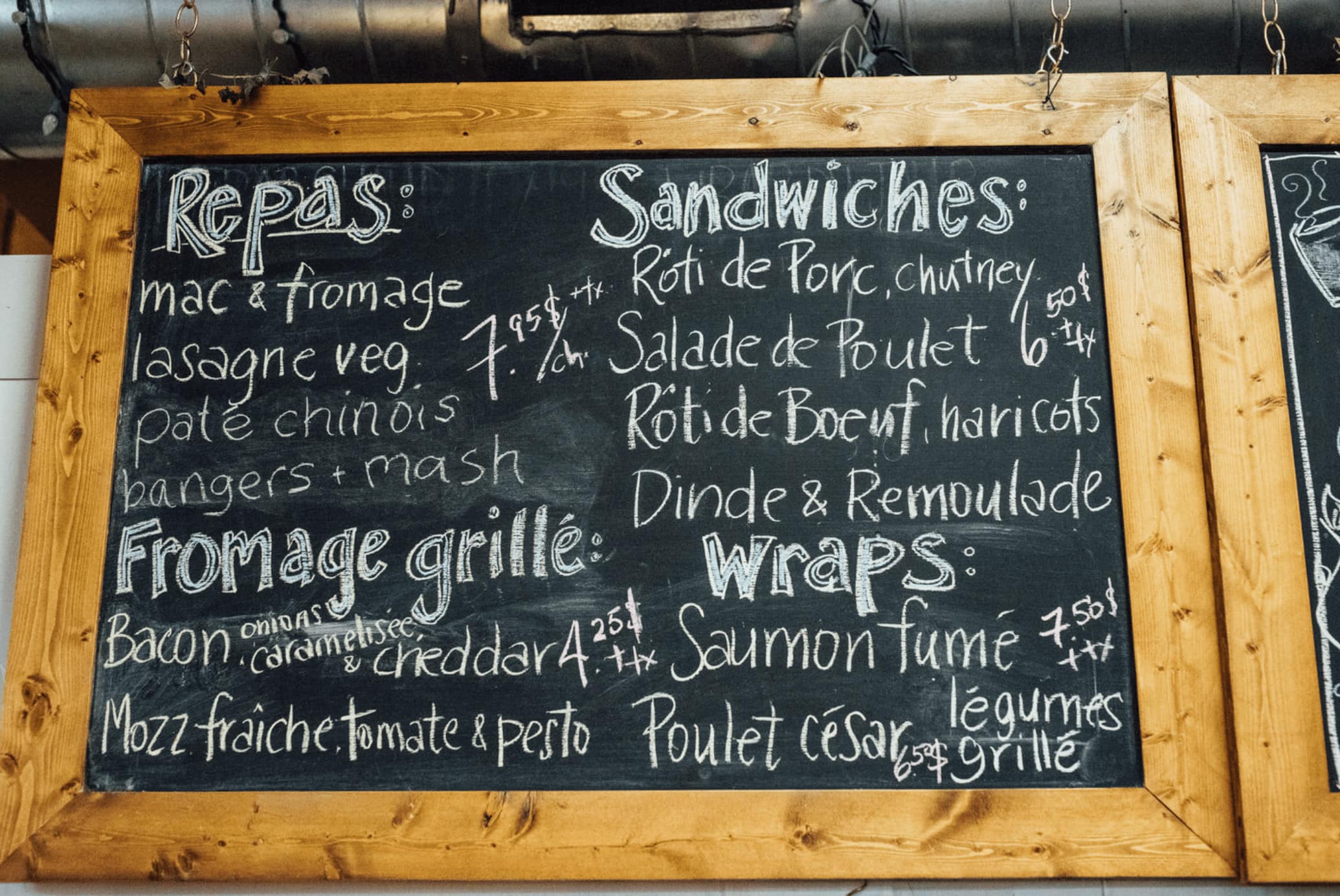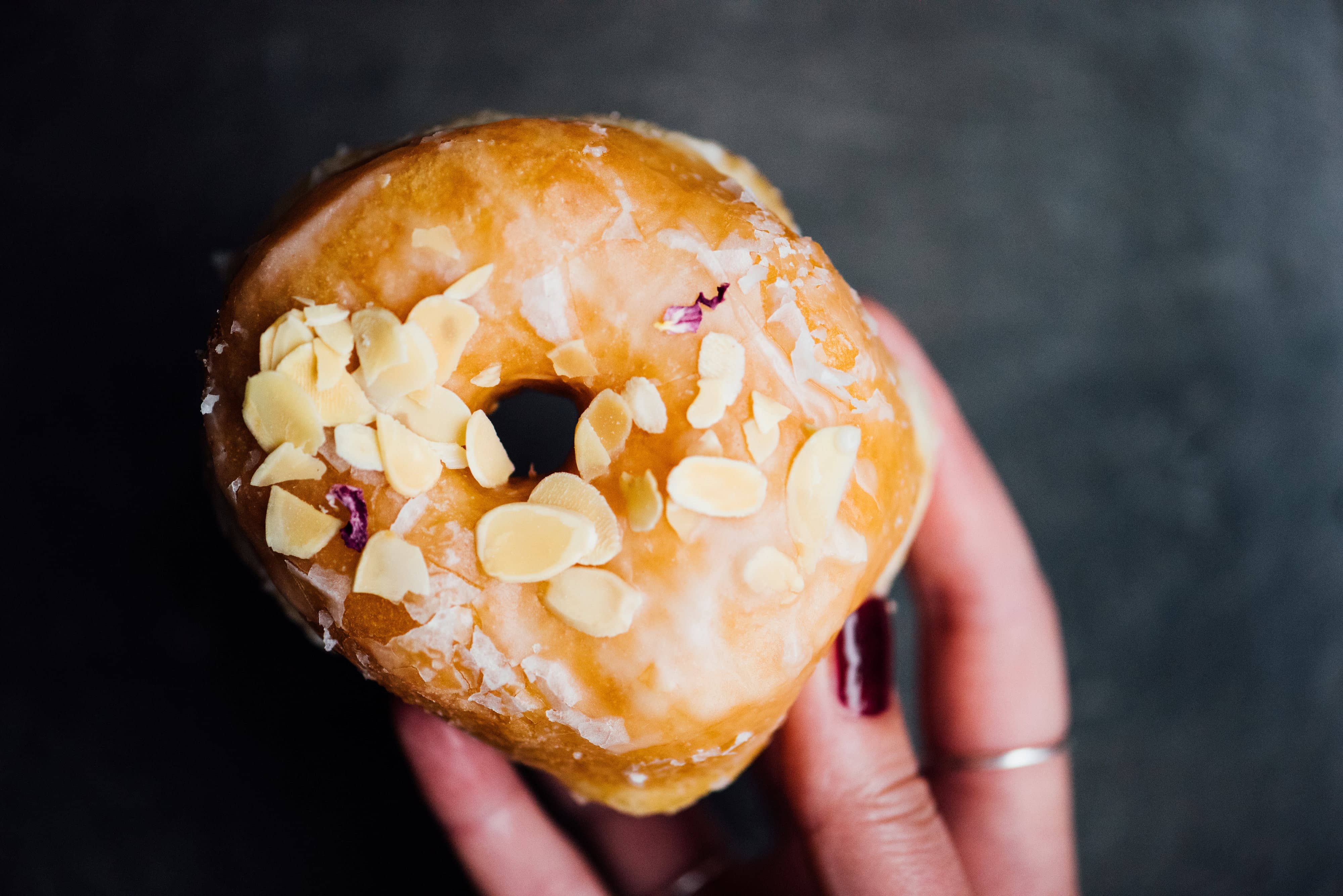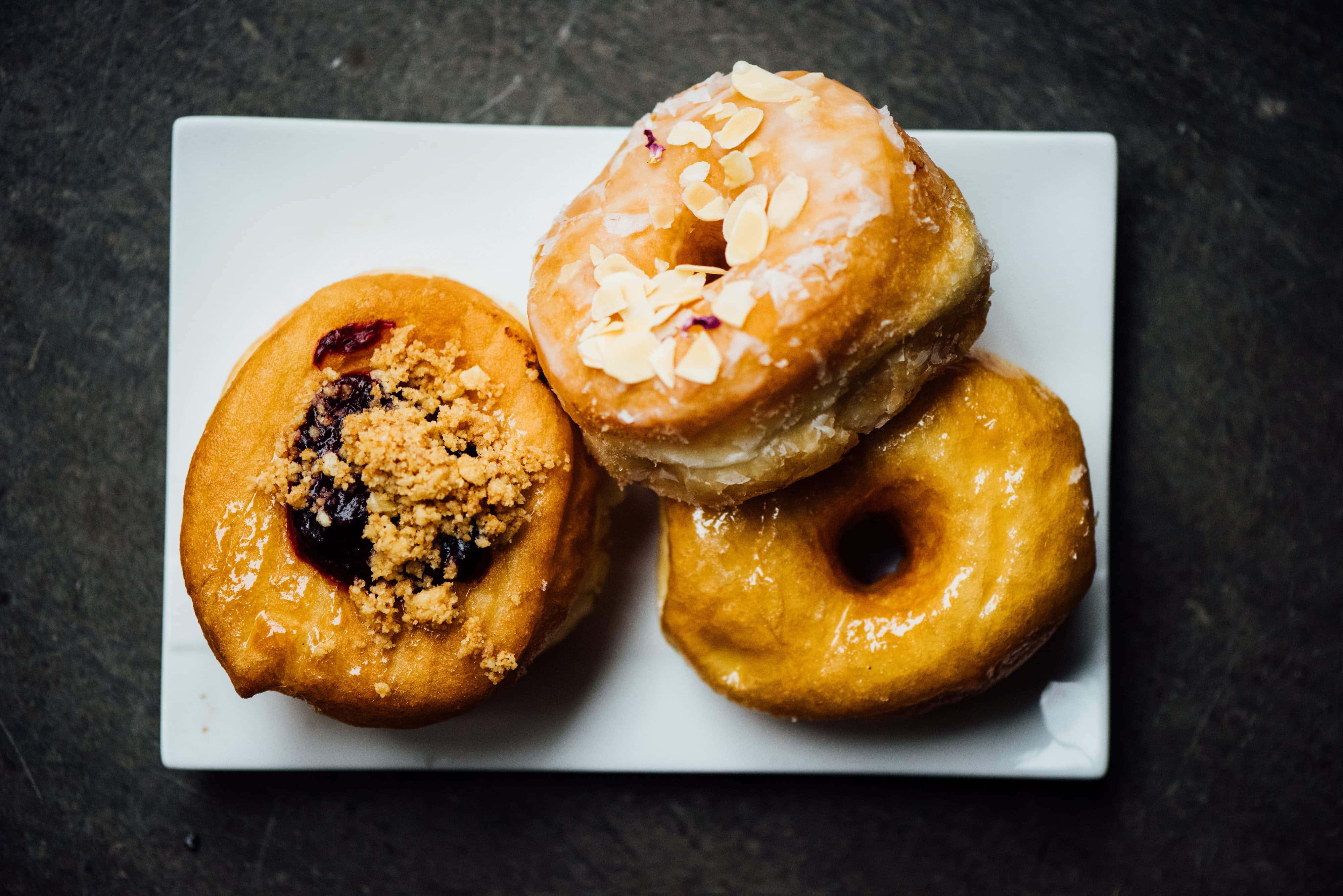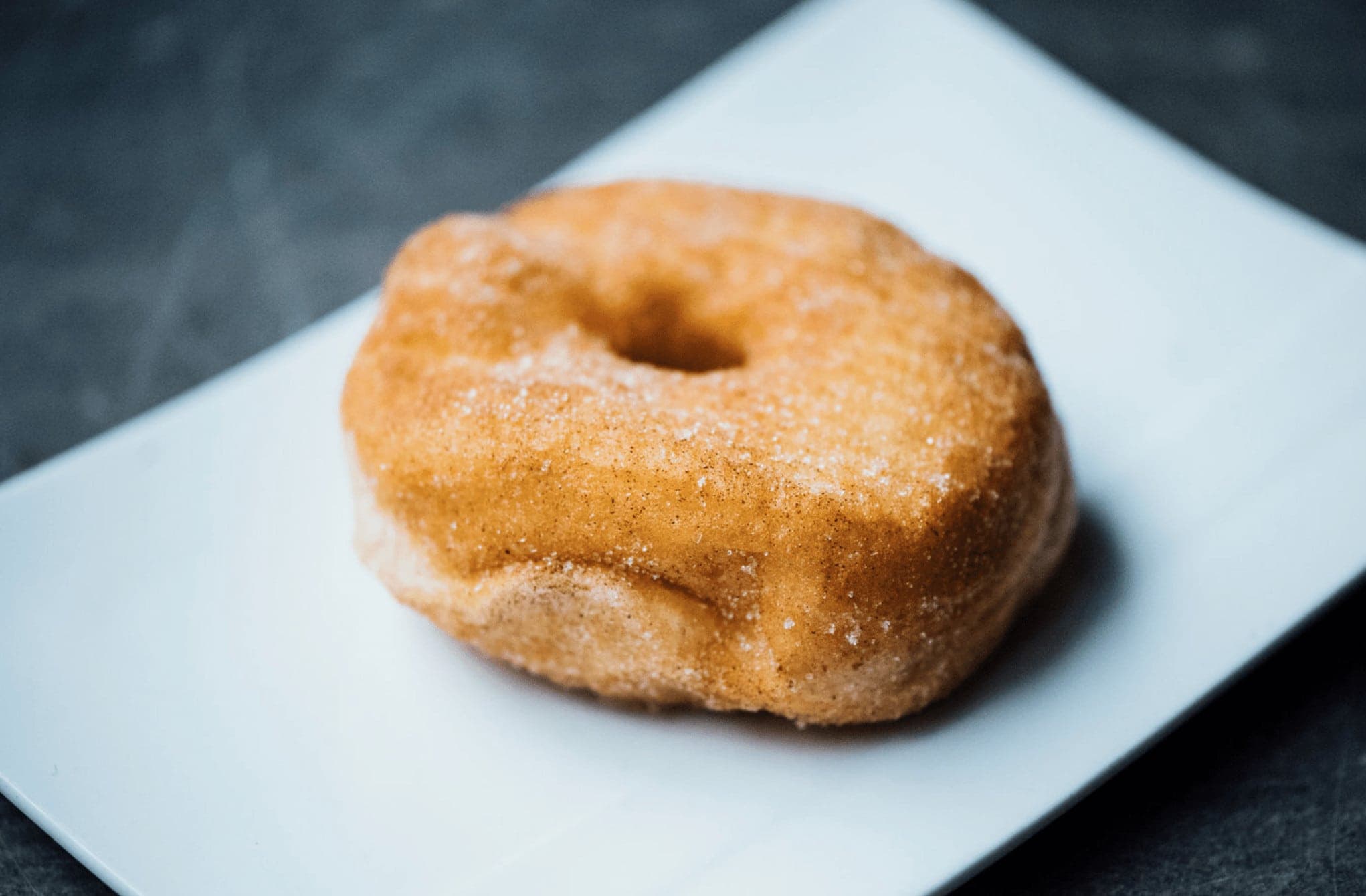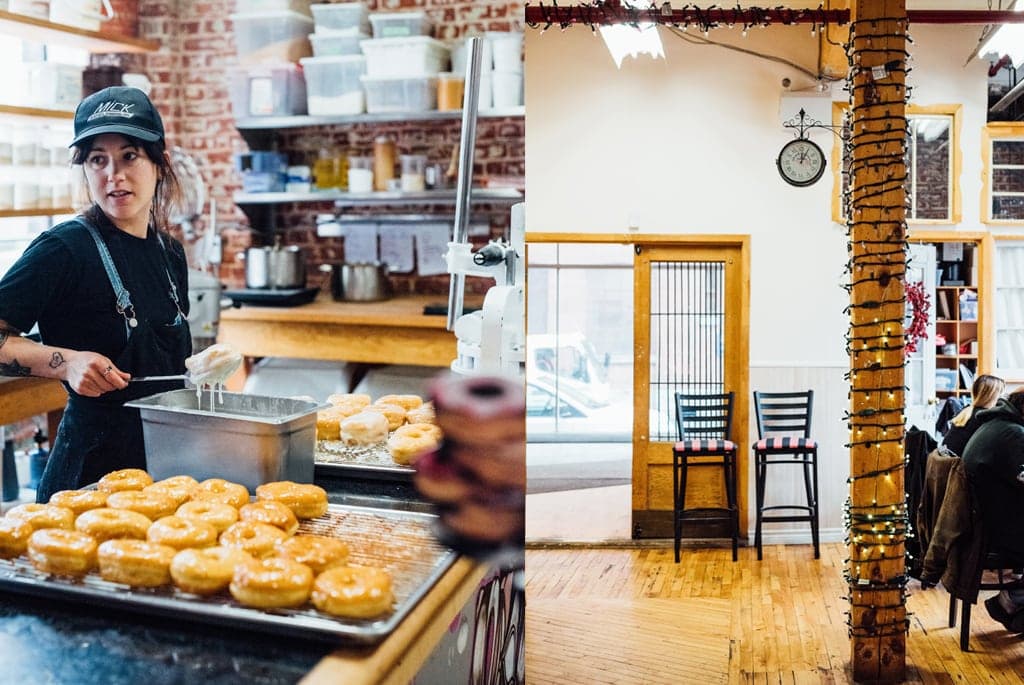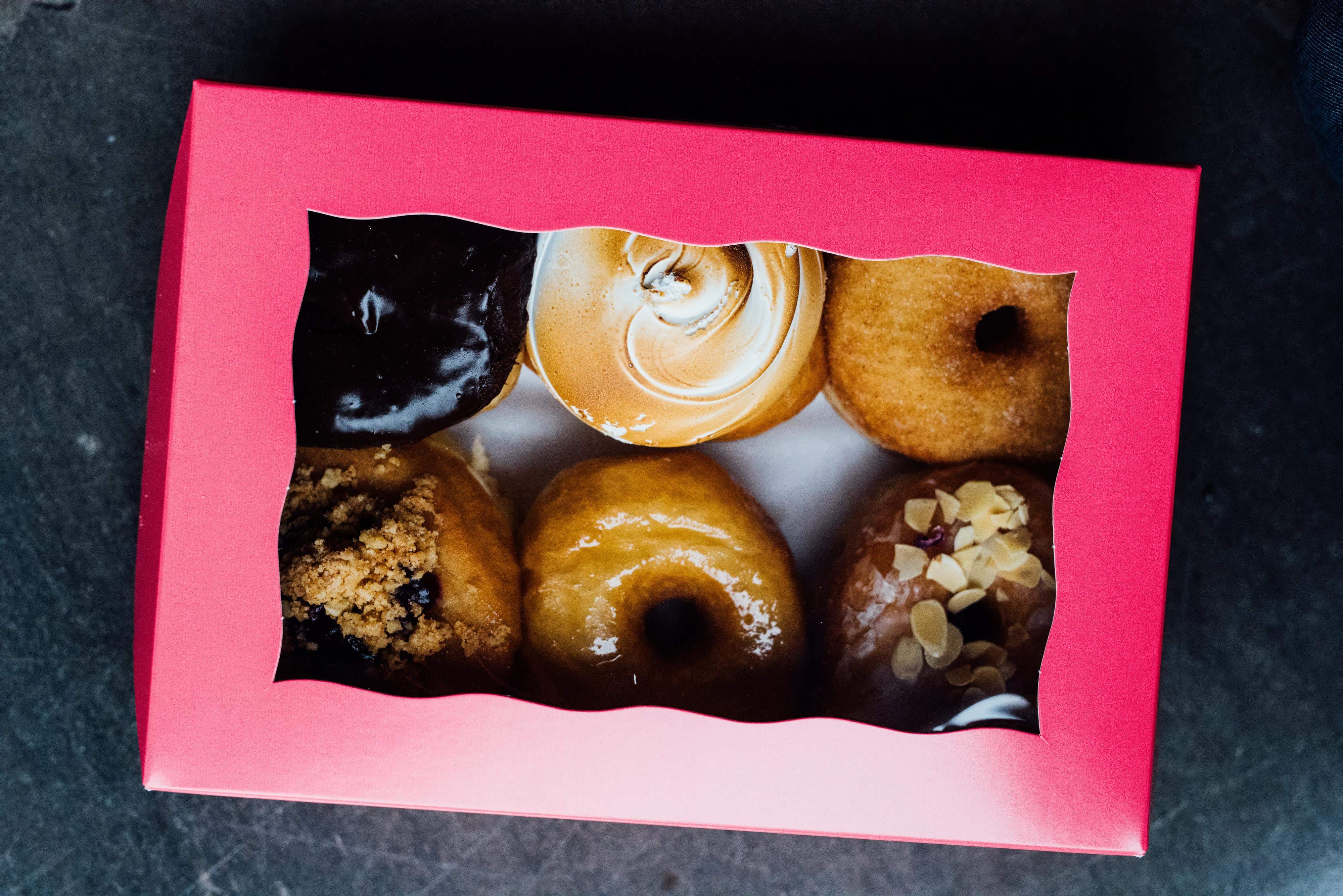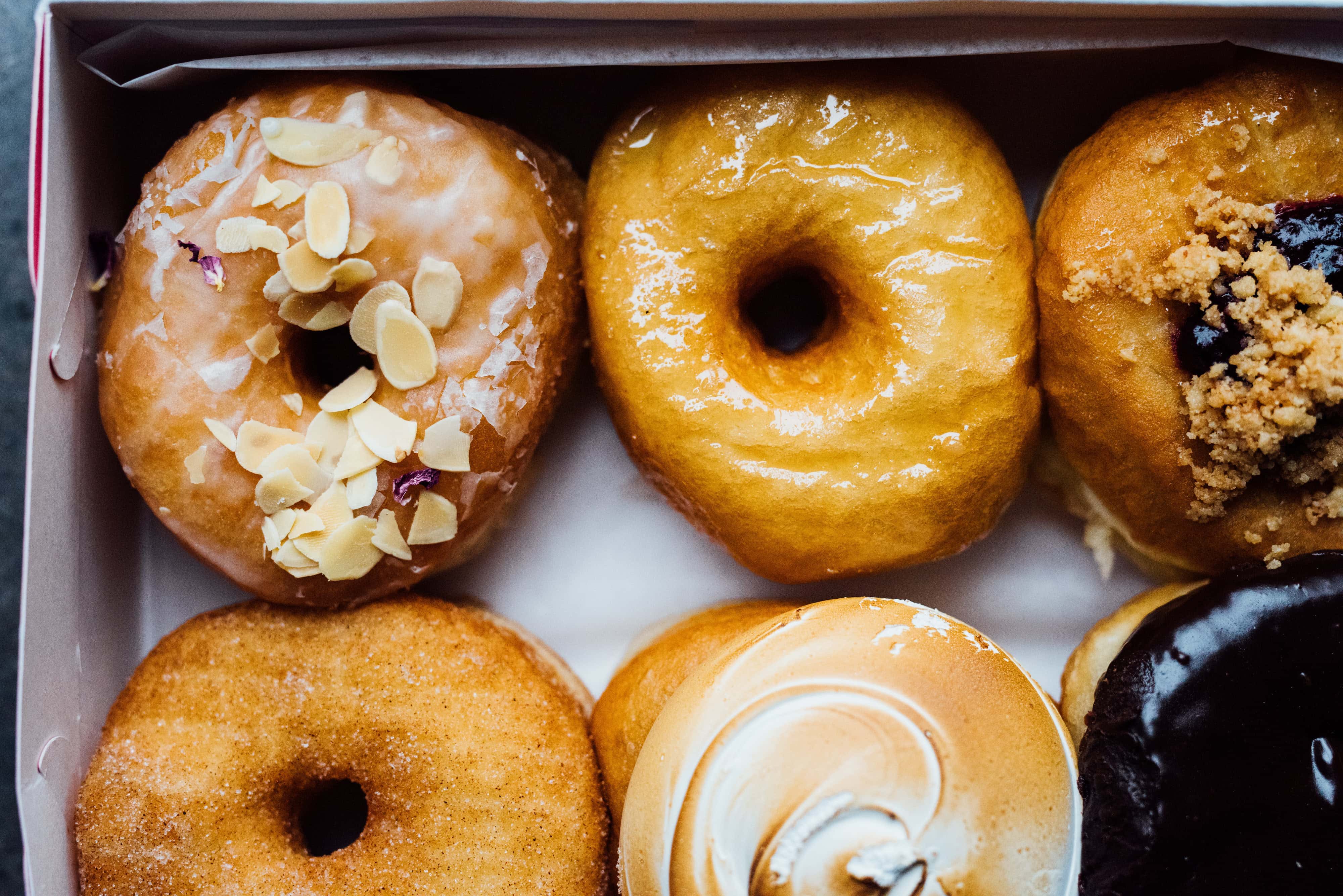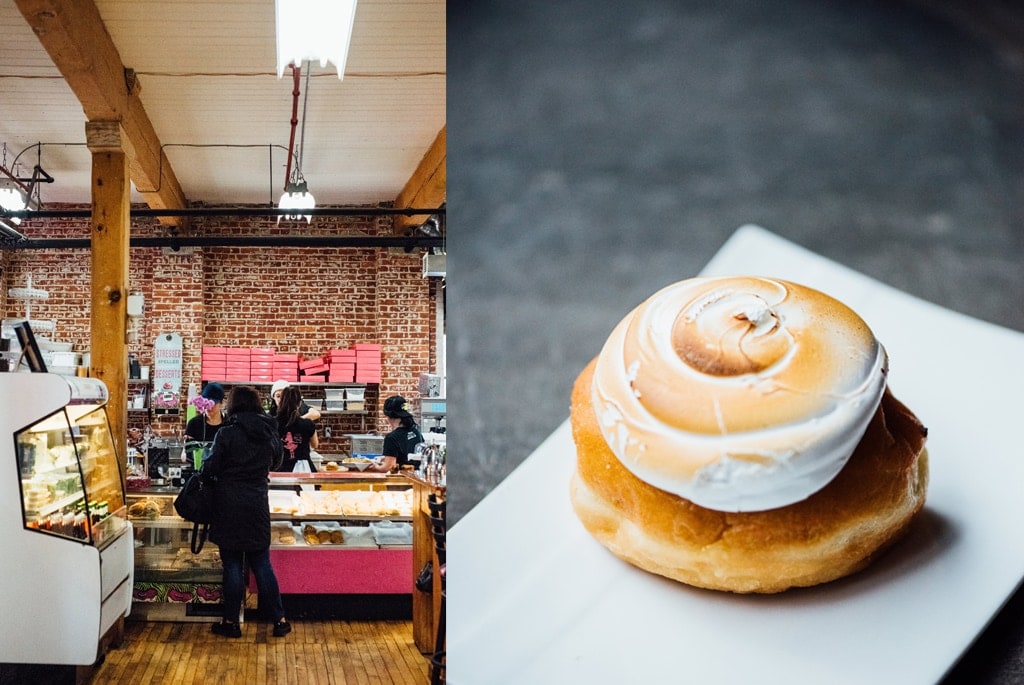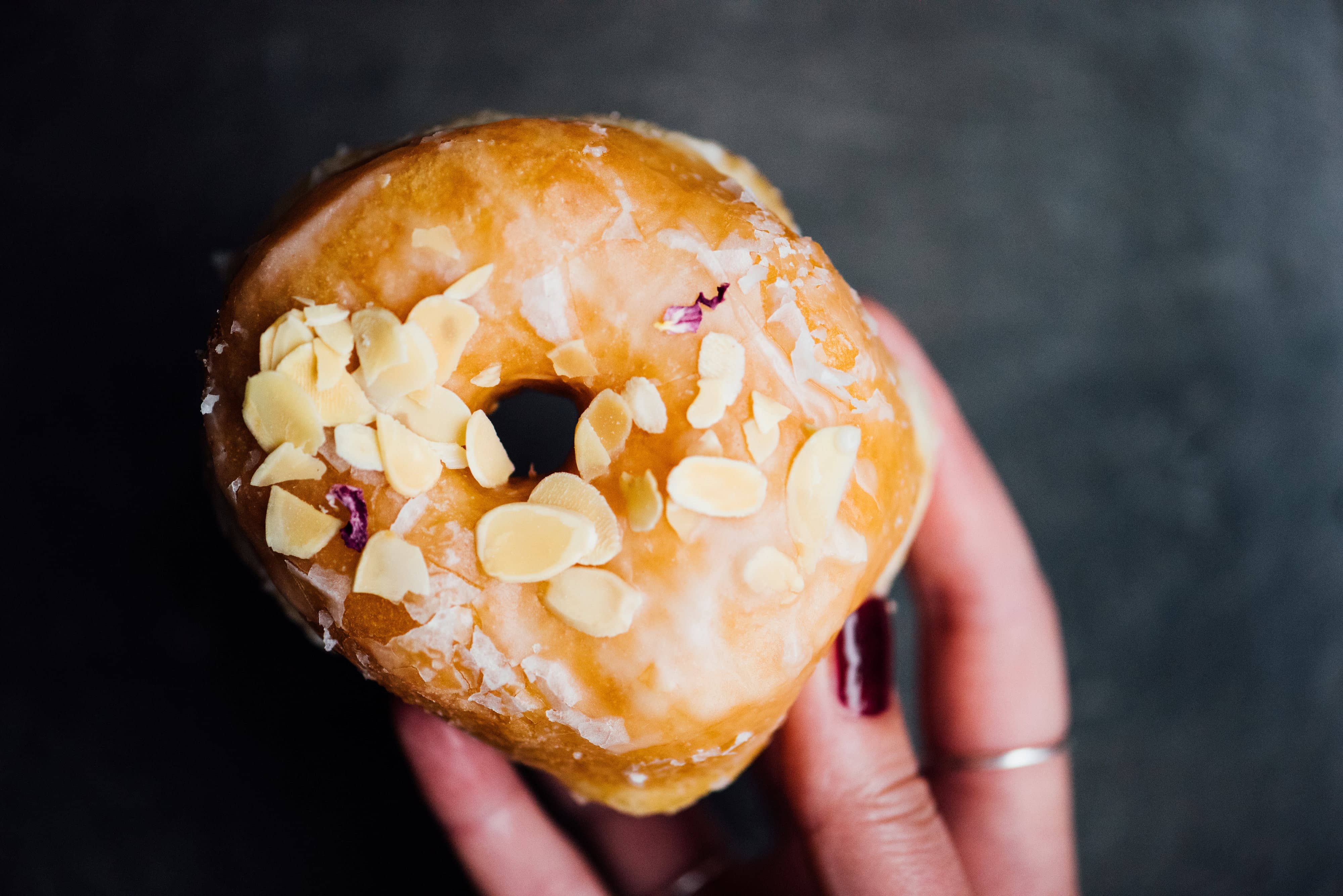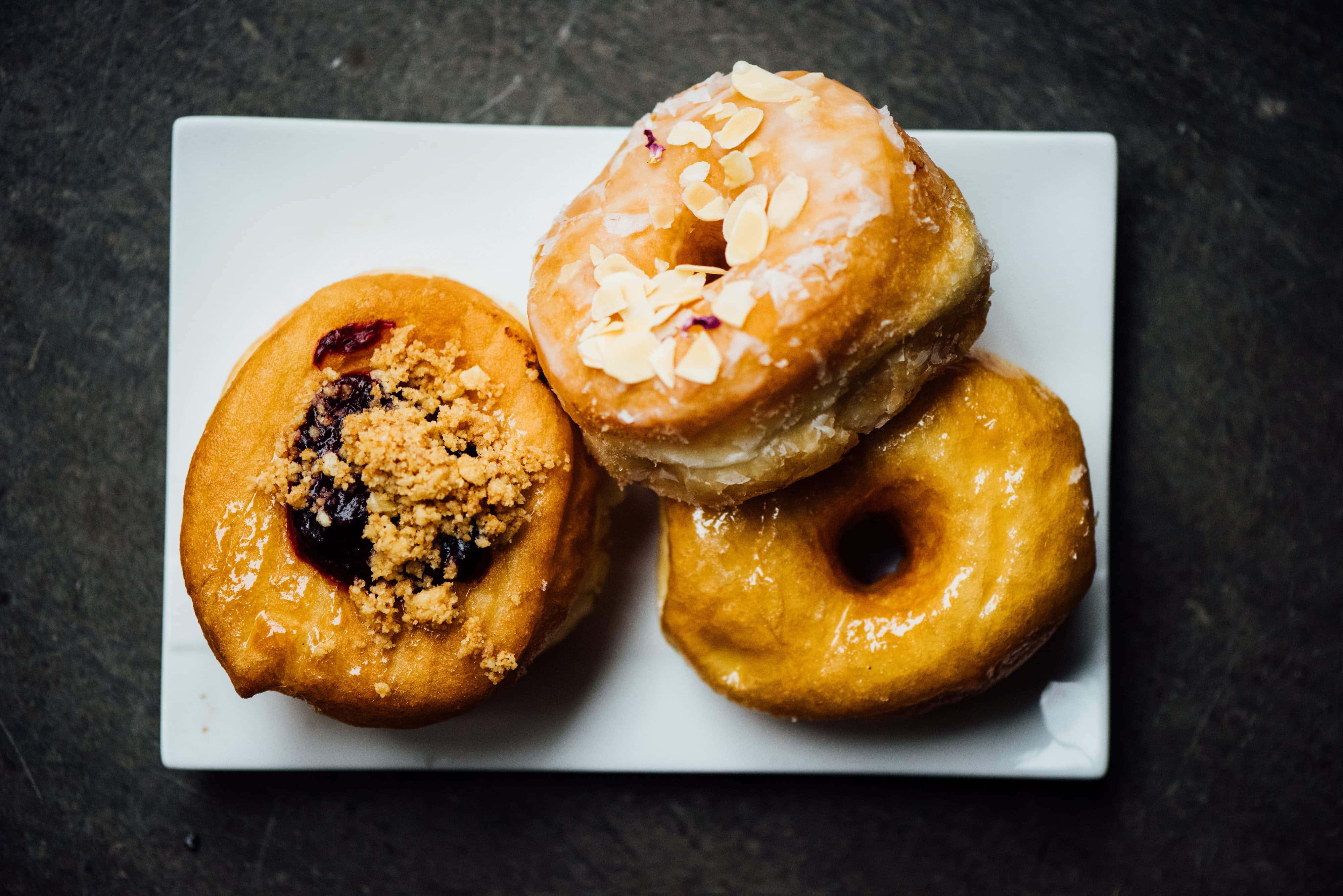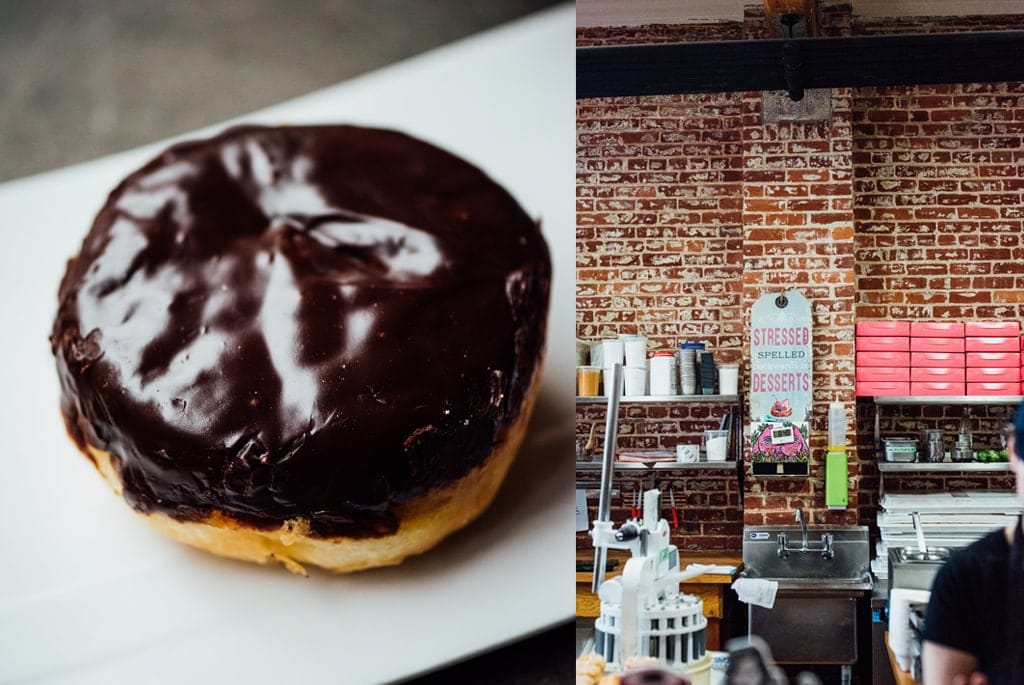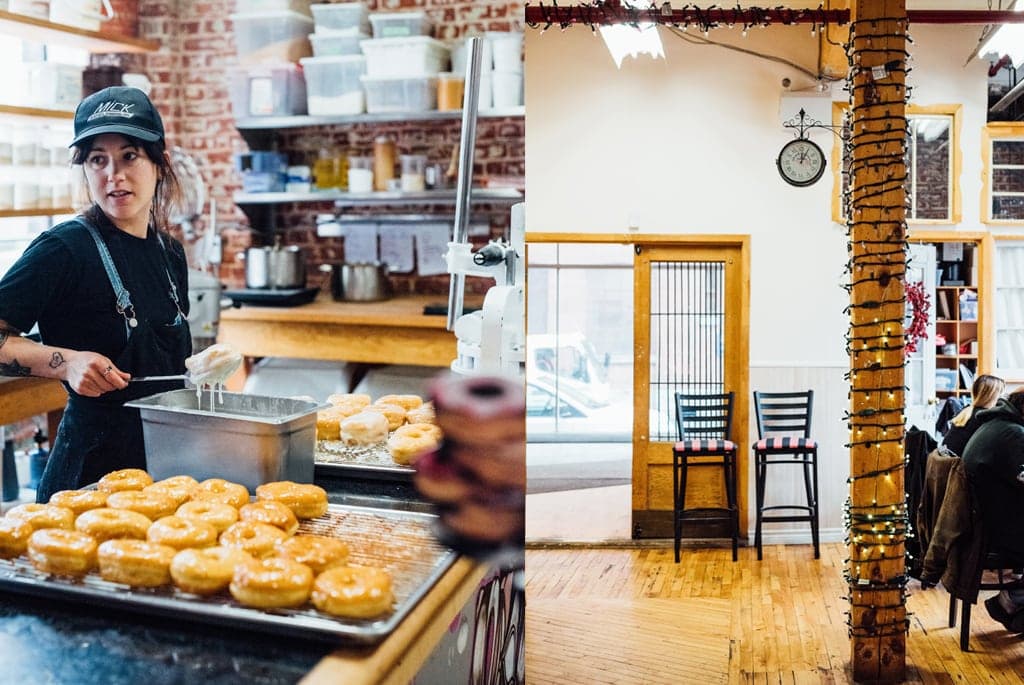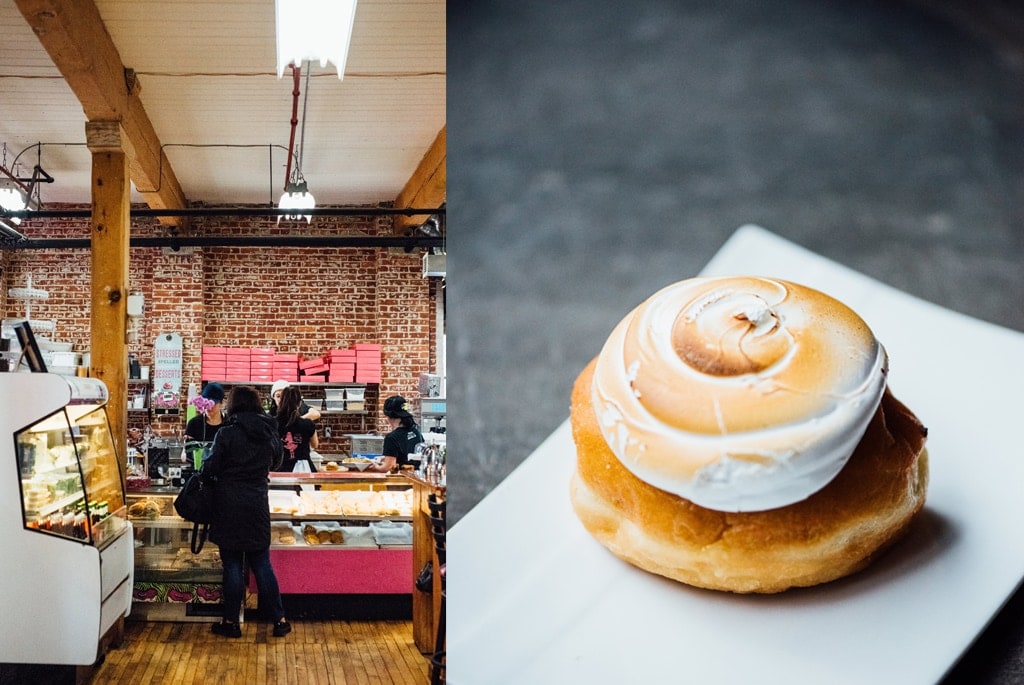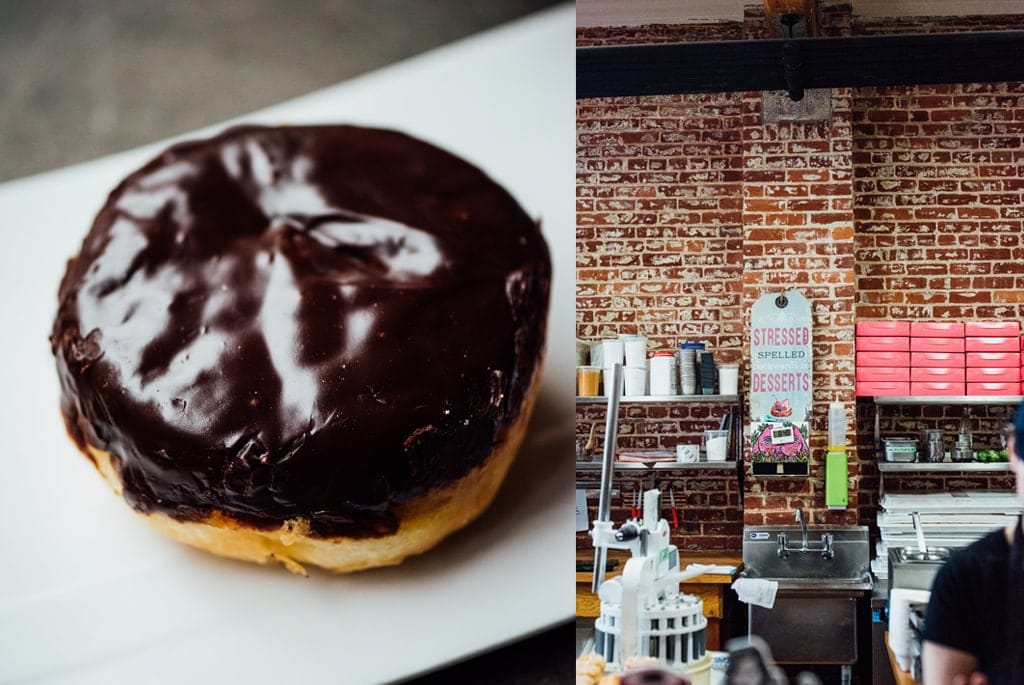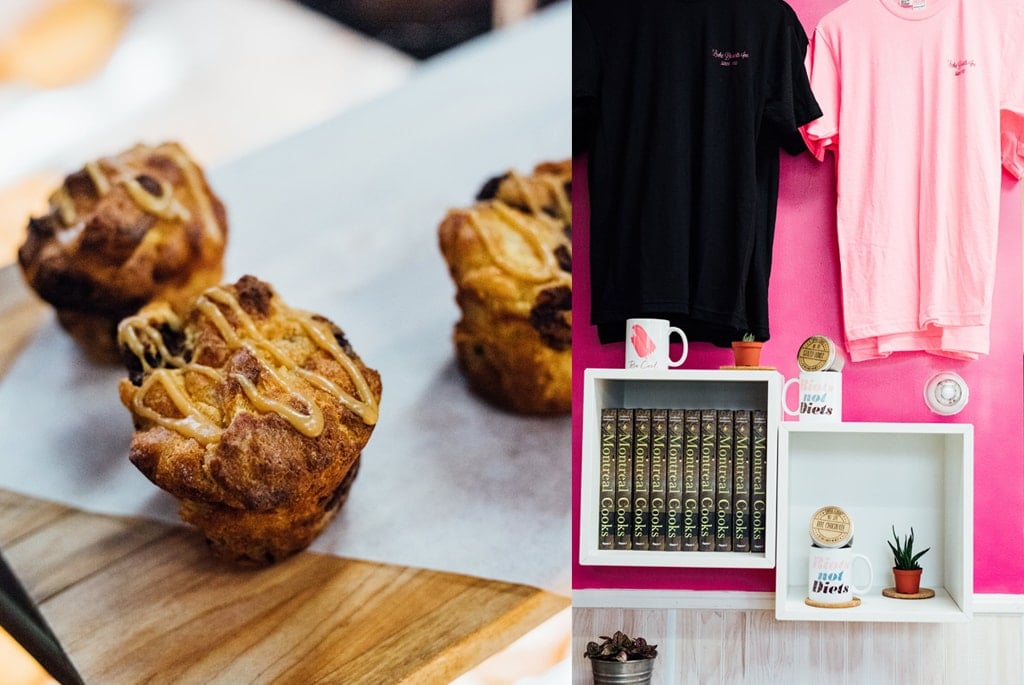 Léché Desserts

$$
Monday: 9:00 AM – 3:00 PM
Tuesday: 9:00 AM – 3:00 PM
Wednesday: 9:00 AM – 3:00 PM
Thursday: 9:00 AM – 3:00 PM
Friday: 9:00 AM – 3:00 PM
Saturday: 9:00 AM – 3:00 PM
Sunday: 9:00 AM – 3:00 PM


Owner(s) Josie Weitzenbauer
Chef(s) Josie Weitzenbauer
Opened 2012

Accepts mastercard, visa, cash, debit
15 Seats
Offers catering
Has a private room
Léché Desserts is a small café in the neighbourhood of St-Henri that offers some of the best donuts in Montreal!
"I wanted a name that would be a nod to the phrase 'finger looking good'… that would be a little playful and funny, like our business," shares owner Josie Weitzenbauer.
Léché Desserts opened its doors on de Courcelles Street in October 2012. "There wasn't much in the area, but I really liked the building, I fell in love with the space."
And so, Léché Desserts set up shop in a location with a large, open kitchen where the artisanal donuts are prepared. The establishment offers a little more than 15 seats where you can enjoy your donut with a coffee, and they also serve lunch. The decor was developed by Josie, who wanted a space that reflected the personality of the business.
Artisanal donuts
Léché Desserts offers salads, sandwiches, and coffees, but people come from all over the city for the donuts! Josie has been a pastry chef for over 12 years, but always wanted to open her own café-boutique. "There were so many cafés and restaurants, I knew I had to differentiate myself, I didn't want to be just another café. Donuts were starting to be popular, so I jumped at the chance." Léché Desserts is among the first cafés to offer great artisanal donuts to their customers! Everything is made in house, and the recipes are the result of teamwork and brainstorming. The donut offerings change quite frequently, but the house classics are fixtures: cheesecake, Boston cream, coconut lime, maple glaze with raspberry filling, passion fruit, double chocolate brownie, white chocolate mousse, and meringue. We love their donuts that aren't too sweet, and are as fresh as possible.
"When I opened my small café, I never thought we would have such a great team. To see my staff being so invested and growing in enthusiasm is wonderful. We're building a big family and trying to offer the best product possible." 
Be sure to drop by when you're in the neighbourhood to satisfy your next donut craving!
Written by Élise Tastet
Photography by Alison Slattery