Where to eat well near the Atwater Market: Our suggestions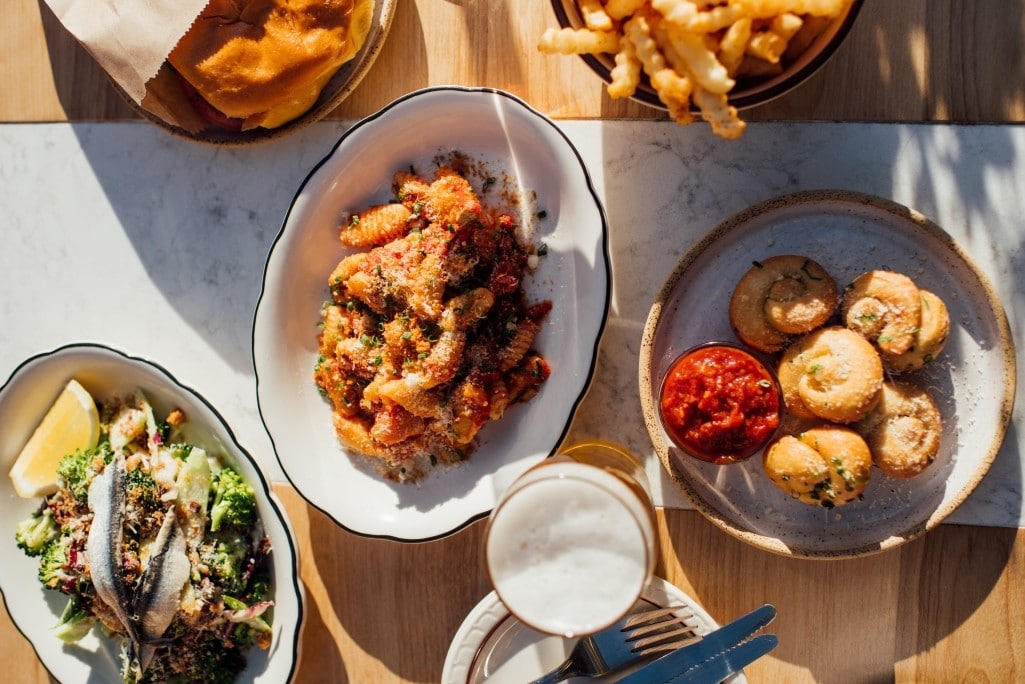 All year long, the Atwater Market serves Montrealers with the best local products. One thing is always certain when we decide to shop there, our bags will be full of fresh, quality products. Under one roof, you'll discover a true gourmet fair featuring merchants who are happy to share their knowledge and passion for their products.
The Atwater Market is a real staple in Montreal for those who like to have plenty of choice. Whether they live in the neighbourhood or not, Montrealers have been coming from all over the island to enjoy the abundance of this market since 1933.
The market is also known for its striking exterior and the large clock that watches over St. Henri. The market was built in the aftermath of the Great Depression by Ludger Lemieux and was named in honour of Edwin Atwater, a city councillor from Westmount, a municipality formerly known as Saint-Antoine. In addition to the quantities of produce that were available, the Atwater Market was, and still is, a place to gather with one's community. To this day, the Atwater Market is an icon of St. Henri and the entire South West. Just as one could not imagine Little Italy without the Jean-Talon Market, the same is true for the Atwater Market, which is firmly rooted in the landscape.
It is almost impossible to go to the market without having a sudden craving. Fortunately, the area around the Atwater Market offers plenty of great options. Whether you want to grab a coffee on the way to the market or find a bite to eat on your way back, there are some excellent places to eat within walking distance. Here are a few places to remember on your next visit.
See on map
2471 Rue Notre-Dame Ouest Montréal H3J 1N6
3618 Rue Notre-Dame Ouest Montréal H4C 1P5
3041 Rue Notre-Dame Ouest Montréal H4C 1N9
3721 Rue Notre-Dame Ouest Montréal H4C 1P8
3001 Rue Notre-Dame Ouest Montréal H4C 1N9
2695 Rue Notre-Dame Ouest Montréal H3J 1N9
2475 Rue Notre-Dame Ouest Montréal H3J 1N6
2613 Rue Notre-Dame Ouest Montréal H3J 1N9
2496 Rue Notre-Dame Ouest Montréal H3J 1N5
2491 Rue Notre-Dame Ouest Montréal H3J 1N6
2519 Rue Notre-Dame Ouest Montréal H3J 1N4
2501 Rue Notre-Dame Ouest Montréal H3J 1N6